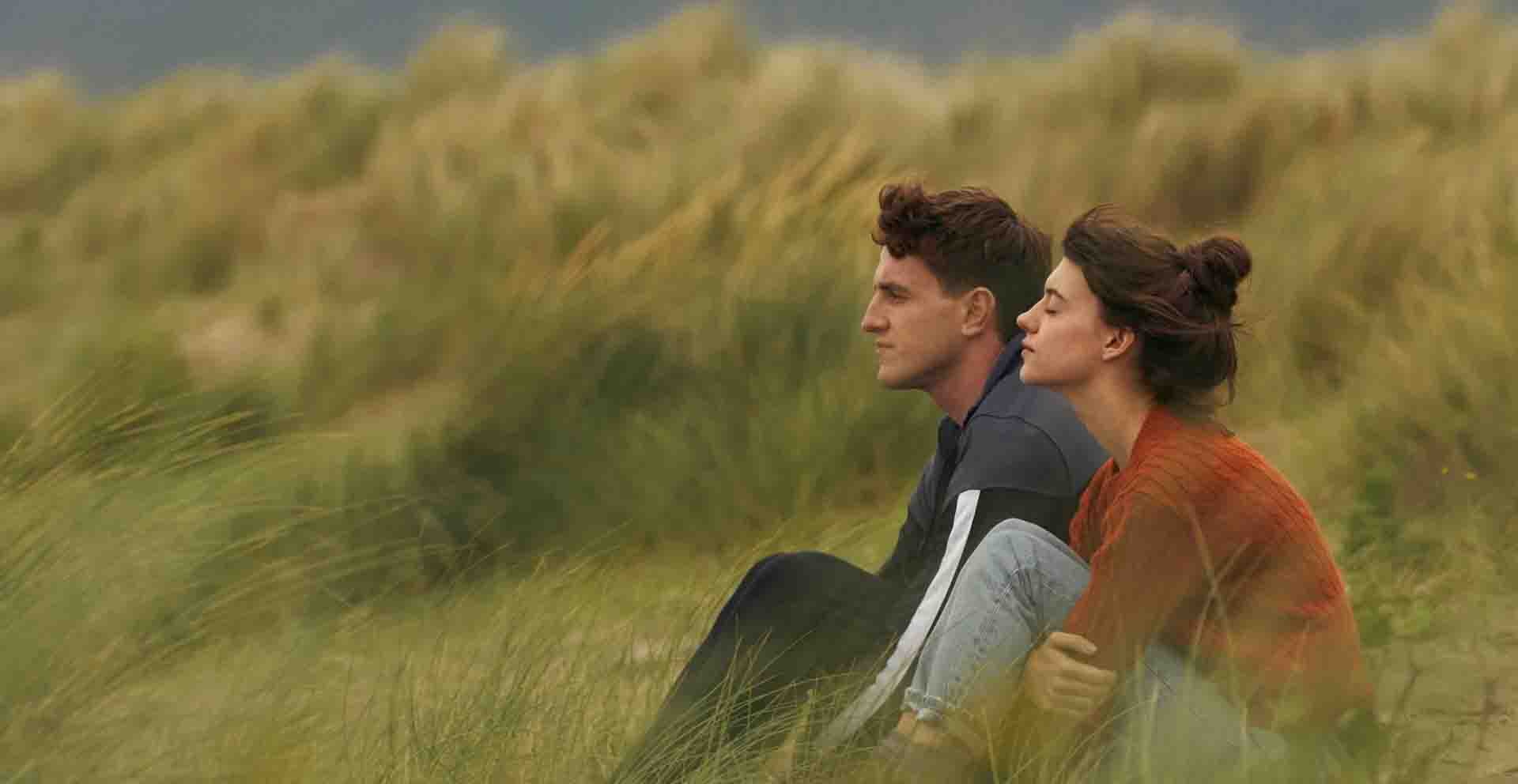 Recognising a few drawbacks of my pull to the darker side of TV drama (Scandinoir has run its course but there's always Netflix and my Sopranos box sets) I'm seeking out more wholesome fare.
Two examples being The Detectorists, a slow burn treat which took me an episode or three to get into, since when I've watched them all at least twice, and the splendid pairing of Mortimer and Whitehouse in Gone Fishing; its real life premise two blokes my age who, following major heart surgery, visit soothing waters to do what it says on the tin. The rest is a joy, whatever our views on angling. A joy moreover, as a pal observed, which works on many levels.
Both deserve a post of their own but that's for another time. Here my subject is Normal People. Of which, though all episodes are available on iPlayer, I've only seen two. No danger then of an inadvertent spoiler.
It's a tribute to the power and beauty of sex and romantic attachment that anyone of my age, which hit puberty and all it entails in the latter half of the sixties, ever managed to get to know the bliss of one of life's great delights. True, the Beatles were singing All You Need is Love, but the message struggled to be heard by a generation whose exposure to sexuality (barring puppy love pop, which grew more carnal as the decade advanced) had only two real social inputs.
On the one hand we had Judaeo Christianity, exemplified for me by a Rhonda Valley Methodist house parent at my children's home, a man who hinted darkly at untold damage to vision from "playing with yourself too often" – without specifying optimum levels. On the other were older boys, sixth formers who'd belt out rugby songs from the back of the school bus. One or two I still find funny – Ivan Skavinsky Skavar has its moments – but most were vile in their misogyny and violence. Dinah Show Us Your Leg was downright nasty. Worse still was The Valley Where I Laid Her Down, its last verse telling, to roars of seat thumping enthusiasm on the upper deck of a bus rigidly segregated by unwritten law – boys up, girls down – of postcoital strangulation.
I soon shook off the Methodist/Baptist side – those guys never could hold a candle to Jesuit led left footers on that score – but the other half of this life negating dialectic hung around a while longer. I was Saved, if Saved I ever was, first by acid and attendant worldviews; a little later by feminism. These days I have criticisms of both, but for all that my gratitude is real and undying.
But do I paint too dark a picture of the bad old days? When I look back I marvel at the wisdom, handed down by successive generations of school girls, of the emissary approach. Adolescence being a time of excruciating insecurity – and school a bear pit, though the comparison does no favours to the ursine – a lass in 4A fancying a lad in 5B might get a friend to sound things out.
Thus would it come to pass that Steve was stopped on the corridor by Kate for his reaction to the idea – purely hypothetical of course, hence low risk – of Going Out With Val. It had to be this way round, naturally. What teenage lad in his right mind would confide such love interest even to a close mate, far less invest in said mate the role of faithful ambassador?
So even in the dark ages of pre-feminist school culture, ways and means existed to soften and in some cases bypass altogether the worst consequences of those minefields of crush and lust, fraught as they were with the perils of rejection and humiliation. Which brings me, at long last, to the BBC drama, Normal People.
Let's get one minor carp out of the way. While our screens repeatedly offer superb child actors, we rarely see late teen roles filled by players who more or less look the part. Normal People is no exception: Connell as male lead in particular – a sixth former who looks twenty-five if he's a day. It took me a good two minutes to get over this impediment to full immersion.1
But this really is top stuff. All I've been speaking of is explored here with exquisite tenderness. The sex scenes are erotic to be sure – I could almost taste those first kisses – but more than that, piercingly vulnerable. First love is rarely shown more authentically, nor more poignantly observed. I'm hooked, yet fearful of what may lay ahead when, as the older and allegedly wiser of us have learned, the course of love doth ne'er run smooth.
* * *
One day later: I've seen two more episodes and this now looks to be a tale set over several years. If so, the choice of twenty somethings rather than teenagers would make sense. Or maybe in our times of heightened sensitivity, having sex scenes with actors not far north of the age of consent is more trouble than it's worth.