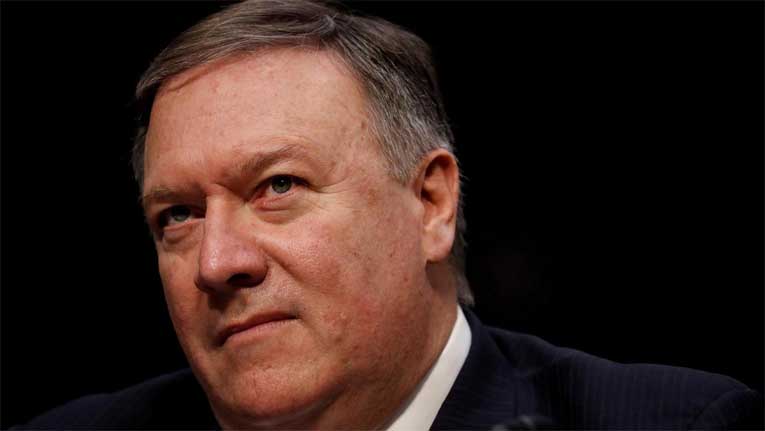 My previous post, Critical thinking on US electoral fraud, generated interesting and informed below the line commentary. The thrust of that post was to question the basis on which so many liberals show visceral resistance, at times bordering on hysteria, to any suggestion that Trump might – and I do stress, might – have good reason to assert voter fraud.
I'm sorry your election results are being disputed as fraudulent, America. Have you tried not having the single worst electoral system in the western world? (Caitlin Johnstone)
The very first comment took the discussion in a different but valid direction. It posed the spectre of fascist militias pouring onto Elm Street America to keep Trump in office after January 20. Me, I see no mass socialist movement in America, hence zero incentive for its ruling class to back a fascism which, for the same reason, has no mass appeal. Without such backing the prospects of a far right movement seizing power strike me as vanishingly slim.
On this I could be wrong, in which case I'll have bigger worries than egg on my face. And even if my assessment is sound for now, things may shift rapidly given Asia's challenge and a US elite divided on how to respond. On the one hand Trump (a loose cannon of broadly neocon instinct) was never going to "bring US jobs home" when globalised capital-labour relations, and Wall St need to maximise profits, dictate that wealth be produced wherever it is cheapest to do so.
On the other, the (mainly) neoliberal Democrats leading their party – their grip cemented by new lows in the DNC's long history of dirty doings – have no answer either to China's rise, or to falling living standards for ordinary Americans while wealth levels soar for the rich.
Which is to say, neoliberalism will not be able to thwart a fast gathering challenge to the dollar hegemony on which globalisation in its current form is premised. Hence my leaving room for the possibility of an angry America embracing more dangerous remedies, touted by forces not necessarily fascist but more authoritarian than anything yet seen.
As I said in a comment below my own post, I see that danger as less likely to arise in the run up to January 20 than in:
… four or eight years time when, right wing Dems having failed to solve the deepening structural problems of US capitalism, a new authoritarian presents him or herself. One with a solid and highly focused power base and an agenda far clearer than Trump's.

God knows, I've given George Monbiot a few kickings on this site but, credit where it's due, he grasps this truth in a surprisingly good piece in yesterday's Graun
Materialist analyses are all well and good. More than that, their explanatory power knocks into a cocked hat the idealist prism through which mainstream comment of conservative and more especially liberal stripe views the world. But no materialist, let alone a dialectical one, should overlook the power of subjective factors to shape our history.
Yes, a post 1945 – more precisely, post 1990 – world order is slipping away from Washington and Wall Street. That is the overarching context for pretty much everything, and failure to grasp this renders almost all mainstream political commentary half baked at best. But this essentially materialist assessment must not blind us to the fact that the most realistic contenders in sight, for an extreme right resurgence, include those now gathering in the Name of the Lord under the combined banners of American Exceptionalism and Christian fundamentalism.
America remains the world's superpower. It has 800 military bases in virtually every part of the globe, more than all other nations combined. At $729.5 billion in 2019, its arms-spend exceeds that of the next ten players put together. It invades, subverts and uses proxy forces at will; its doctrine of Exceptionalism finding its purest expression in neocon demands for Full Spectrum Dominance. The only country ever to have used nuclear weapons, when there was no military need to do so, its ruling class certainly has its fault-lines, most visibly that between neoliberal market globalists and neocon hard-ass enforcers. But the most important of these fault-lines are reducible to quarrels – vitriolic, to be sure – over who has the best plan for preserving US supremacy.
(A spat which does not map neatly – witness Biden's likely team – onto Democrat v GOP.)
Among the neocons we find an egregiously hawkish grouping, the Christian Right. Of which a comment below this post, made before these three inset paragraphs were added, says:
 Chris Hedges [himself a Presbyterian minister] makes some valuable observations. They are an important component of the extreme right in the USA, fervently patriotic, socially reactionary, Zionist, stridently anti-socialist, anti-science and with an unhealthy longing for the end times. A large constituency in a nation where 20 – 30% believe in creationism, they have played an important role in filling the ideological vacuum of Trump's buffoonish egoism. They are not fascist for the most part but provide a fertile soil.
Consider these observations alongside those made four paragraphs above – America remains the world's superpower … For why I'm less fearful of what Trump and Co might do in January '21, than of what may unfold in '25 or '29 – Biden-Harris having failed to come through for blue and white collar Americans – try this from one of that Christian Right's most forceful gurus.
On November 10, Mike ("we-lied-we-cheated-we-stole") Pompeo – Sunday School teacher turned CIA Director turned Secretary of State – gave a speech to the Ronald Reagan Institute. Entitled, The Promise of America, video excerpts and full transcript can be found here.
Meanwhile I'll just cherry pick and make ascerbic asides.
Ronald Reagan … believed in the promise of America and of our people. He understood that no other nation, under God, was conceived in liberty quite like the one that we are.
Reagan understood very little. It's not every day I quote Mrs Thatcher with approval but here I'll make an exception. Returning from her first visit to Washington after Reagan's 1980 denial of a second term for Carter, she told future Foreign Secretary Hurd – index finger tapping temple to underscore the point – that "when you look into his eyes, Douglas, there's nothing there!"
And that nation "under God [and] conceived in liberty" was founded on ethnic genocide and the horrors, first of those men and women stolen from Africa by Europe's own ruling classes, then of the millions more who, born into slavery, lived out their entire lives knowing nothing else.
[Reagan] was confident … and I am, too.  We have many threats today that remain. But I am equally confident that America will overcome any challenge, from Communist China to the terrorist regime in Tehran. Because that's what free people do.  We come together; we solve problems; we win, they lose; and we execute our foreign policy confident that we are that shining city on a hill.
We win. They lose. Is that from the Sermon on the Mount?
I must say, as I travel, you don't see individual families trying to migrate to Iran, or to Russia, or to Venezuela.  Those countries offer abuse, not the opportunities that free nations can afford peoples.
Trump was blunter with his "shit-hole countries" but I've heard nicer chaps than Mike Pompeo voice the same demented logic. I liken it to the local bully – his thefts, extortions and power to ostracise resistance making his house the richest in the 'hood – insisting he's Virtue Incarnate, the sweetest guy in town. His proof? Everybody wants to hang out at his place, where, once in a while – provided they suck it up on all the other stuff – they get to sink a few beers with The Man and play the latest video games; way beyond the reach of their own threadbare pockets.
And by just simply recognizing Jerusalem – candidly recognizing Jerusalem – as the capital of Israel and acknowledging that the Golan Heights are part of Israel, we've helped secure our ally, the Jewish state, as central to the region's future.
No comment. Absolutely no fucking comment.
… United States-China relations will not be dictated by exceptions carved out by the party, but by the simple and powerful standards expected of any nation with aspirations to play a role on the global stage.

That means what we've told our counterparts in China – accountability, transparency, reciprocity from Beijing. This is exactly what President Reagan demanded from Moscow.

And it also means no more illegal claims in the South China Sea, no more coercion and co-optation of American businesses, no more consulates used as dens of spies, no more stealing of intellectual property, and no more ignoring fundamental human rights violations.  And the party's atrocities in Xinjiang, Tibet, and elsewhere will not be tolerated.
Because the USA leads the world on human rights.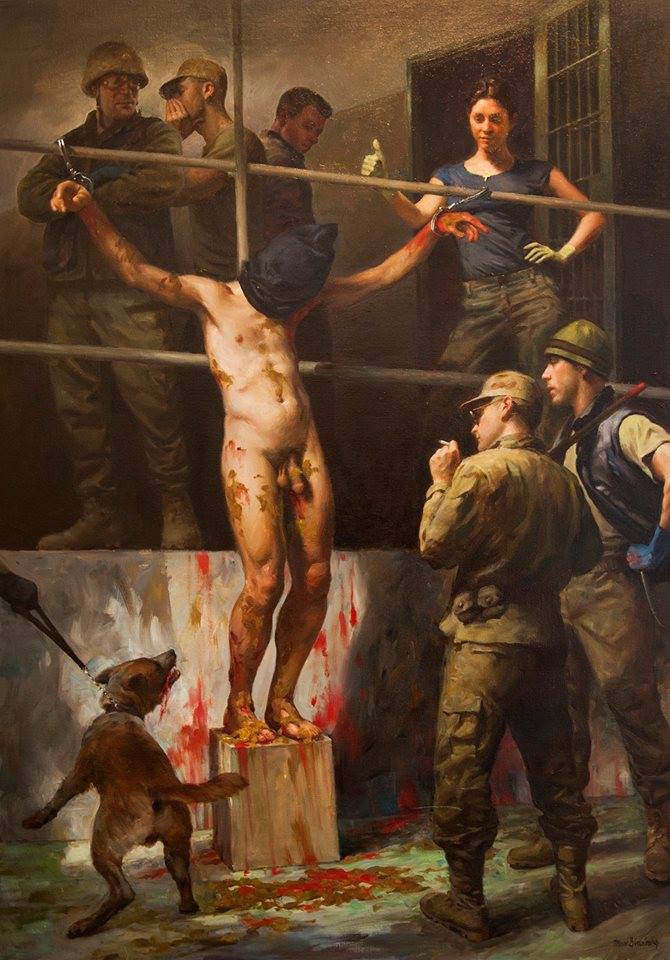 May God bless the United States of America.  Thank you all.  (Applause.)
Here again is the full text. Watch this man. He and those around him are laying down serious markers for when the hour cometh for God's Warriors to rescue His Most Favoured Nation from the mess Biden and his successors will assuredly have made. Maintaining capitalism, under the stark circumstances sketched out in this and other posts, is compatible with no other outcome.
In the meantime Pompeo is doing his bit to ensure Biden-Harris don't deviate from that "pivot to China" begun by Obama and continued by Trump. Not that their own inclinations, evidenced by Harris's hawkish utterances and a lifetime of Biden warmongering, could ever take them any place else.
So far nuclear weapons, and nothing but, have kept us from the WW3 to which all other signs – social, political and economic – have for years pointed. Maybe our luck will continue to hold. Maybe the lunatics won't trigger it deliberately or by miscalculation or, through one round too many of play-chicken, a mix of the two. But even if our luck does hold, I see trouble ahead.
* * *