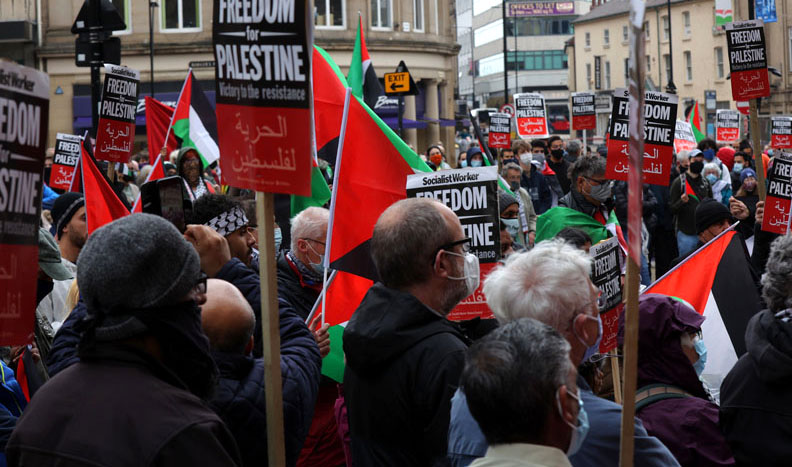 Of course Sheffield couldn't match the 150,000 who today marched from Speaker's Corner to the Israeli Embassy in London. Still, several hundred of steel city's finest turned out in solidarity with their Palestinian brothers and sisters outside the Town Hall, top of the Moor.
Rain or no rain.
To be right, I should have been at the Nottingham event but, in Sheffield on an errand, it made sense to go to the one in my native town. Great to see old friends, colleagues, comrades: Doug, Jawed, Mehdi, Pete – and the smashing bloke from Kashmir who used to run the outstanding curry house, Kebabish, on the Wicker.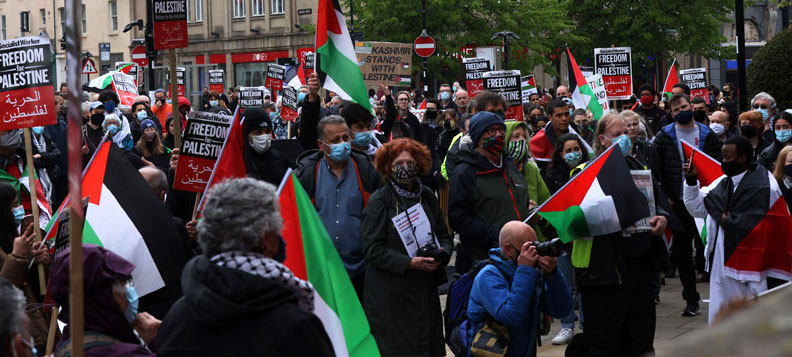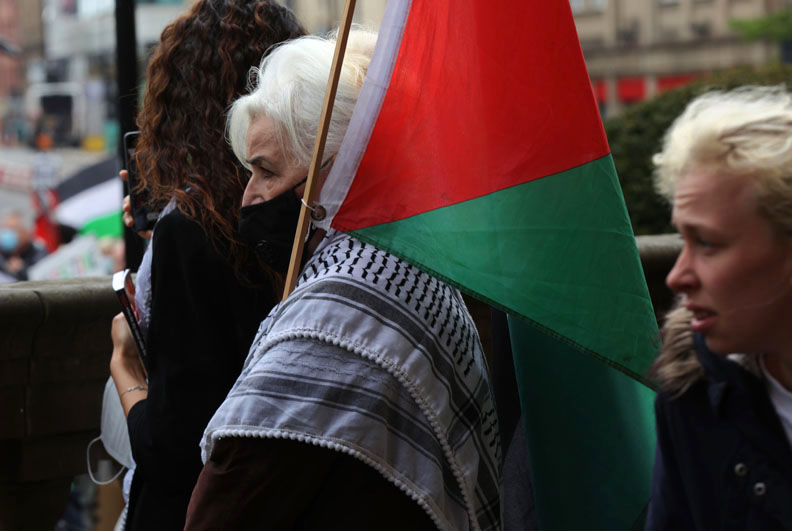 Israel, by  employing its military machine against an occupied population that does not have mechanized units, an air force, navy, missiles, heavy artillery and command-and-control, not to mention a U.S. commitment to provide a $38 billion defense aid package for Israel over the next decade, is not exercising "the right to defend itself." It is carrying out mass murder.
Chris Hedges, May 14 – Israel: the Big Lie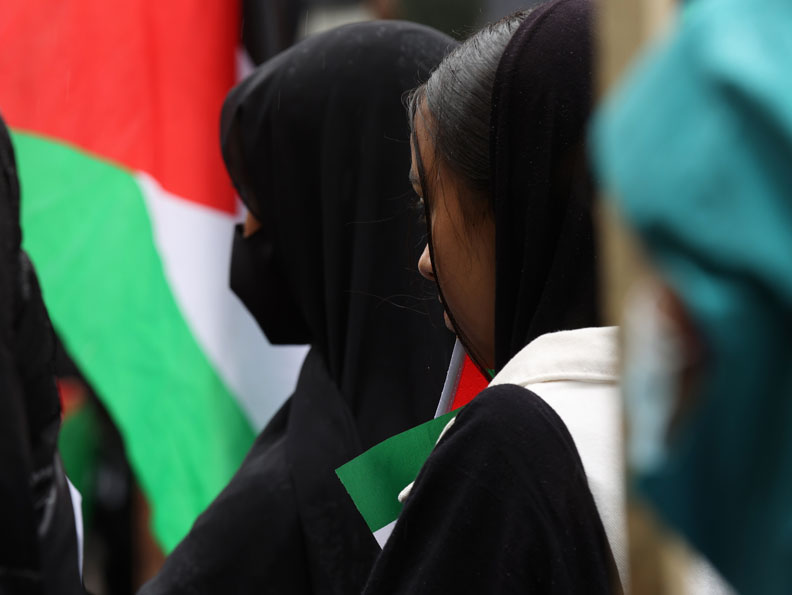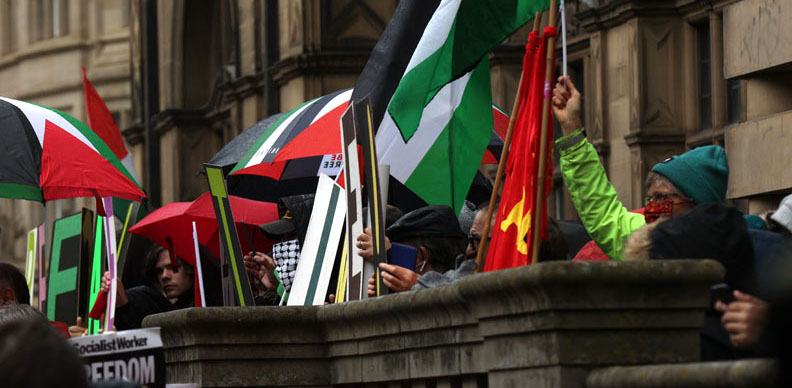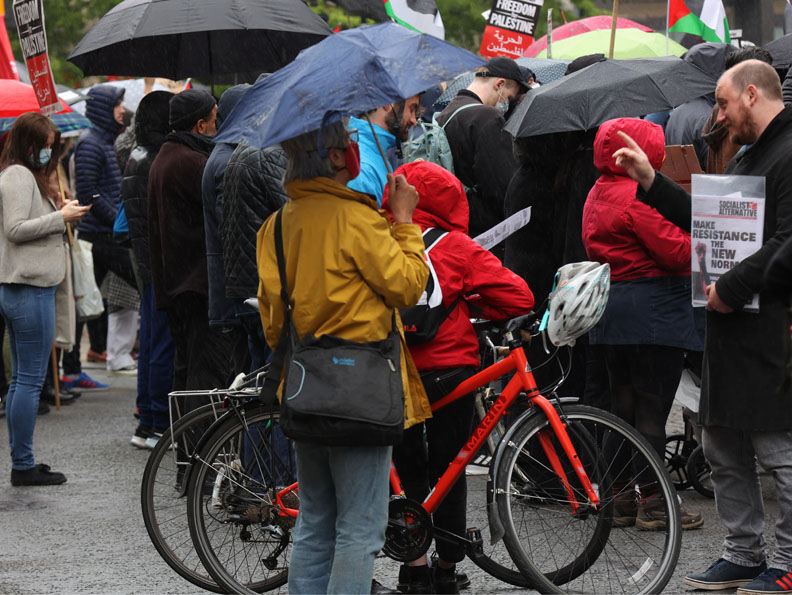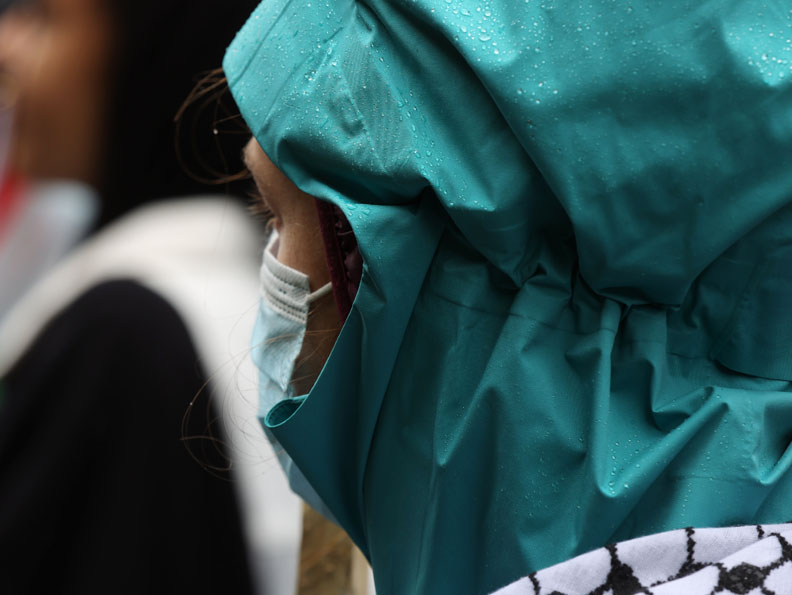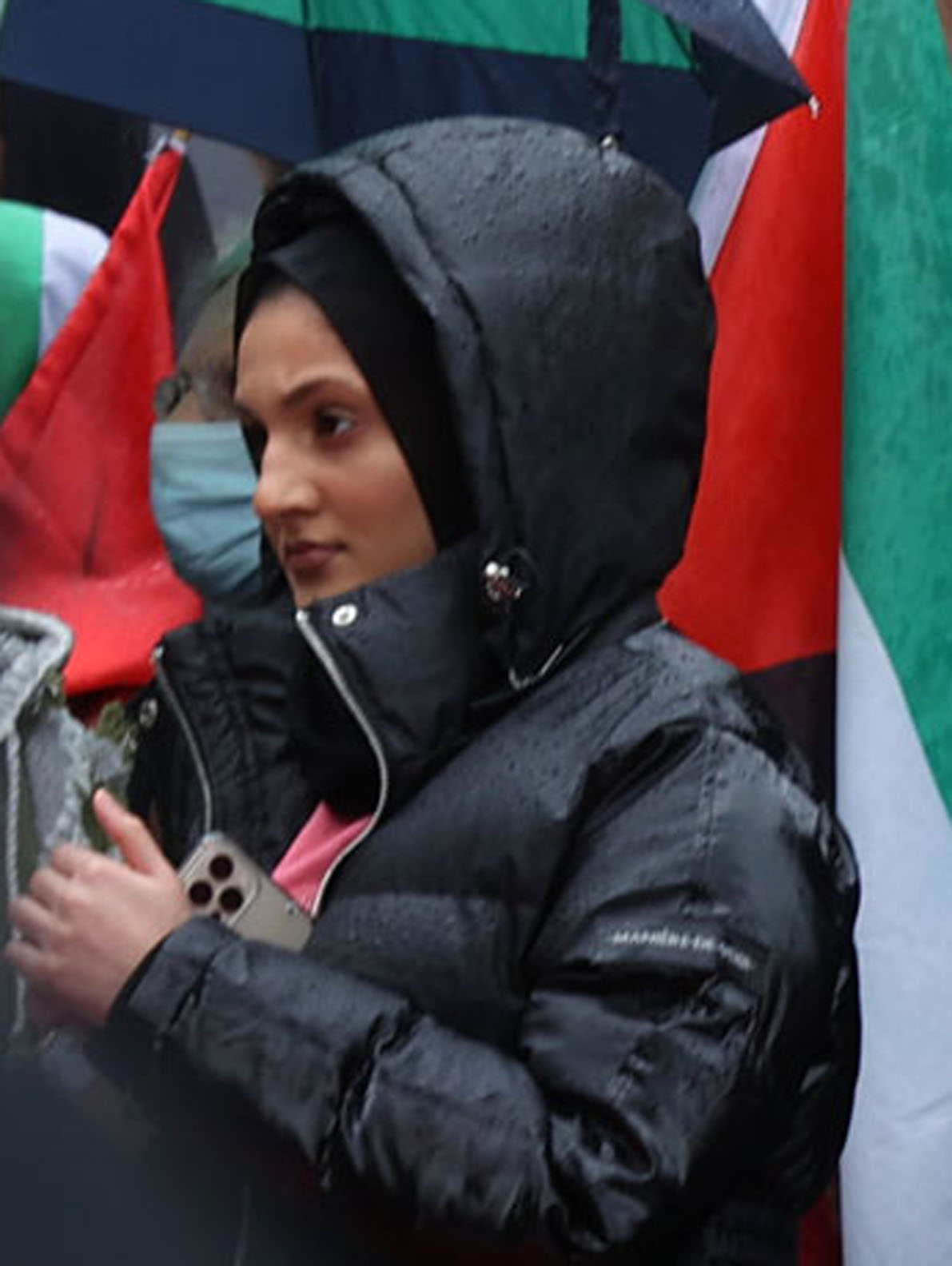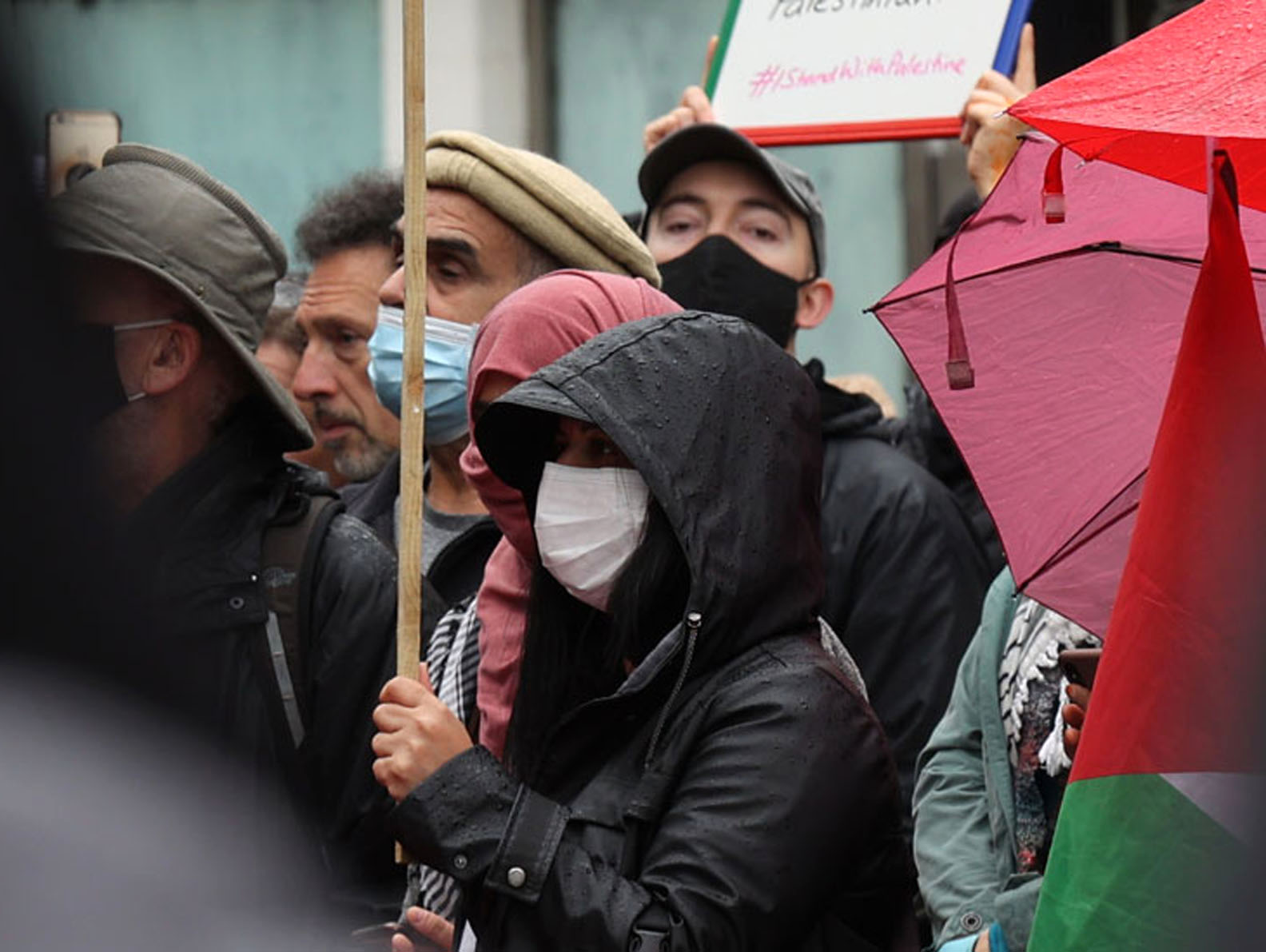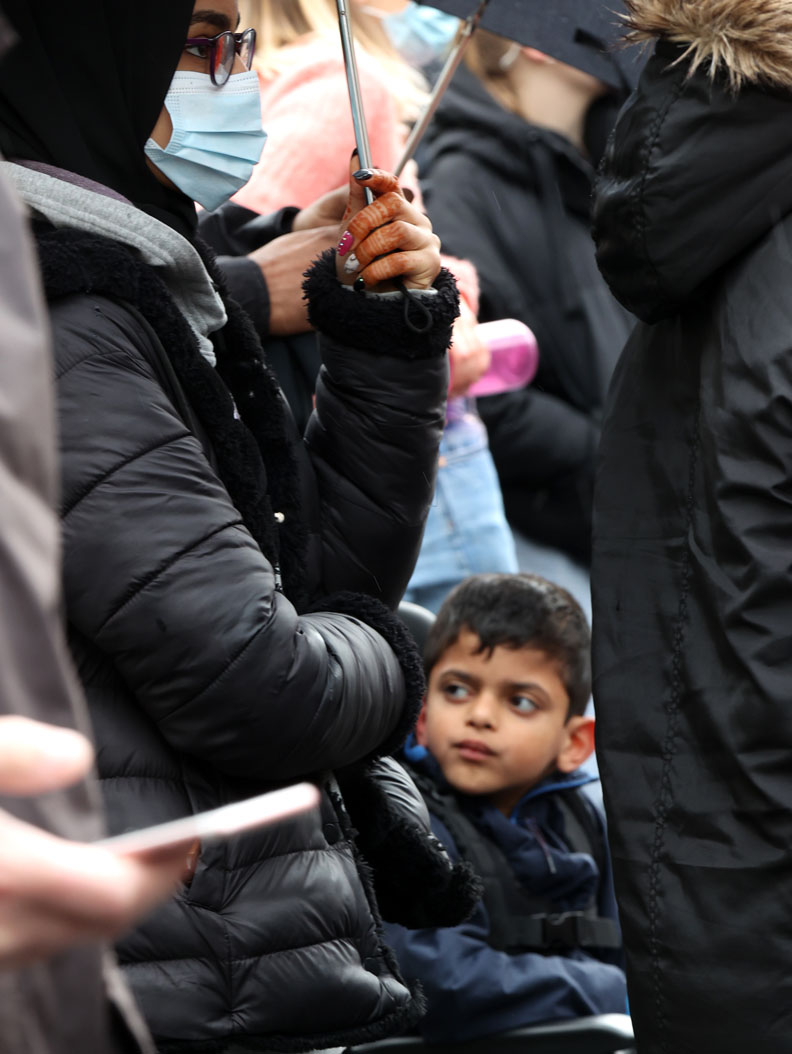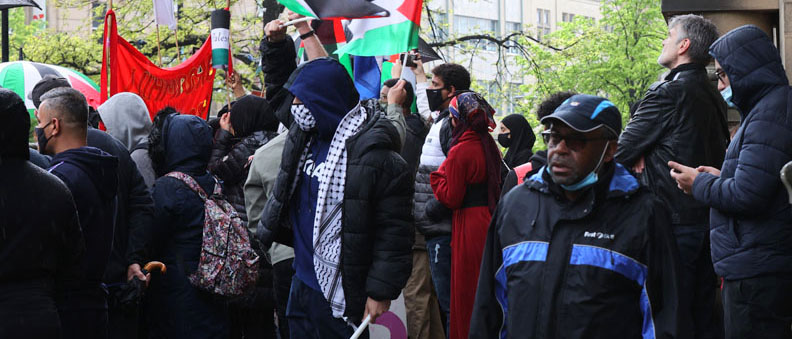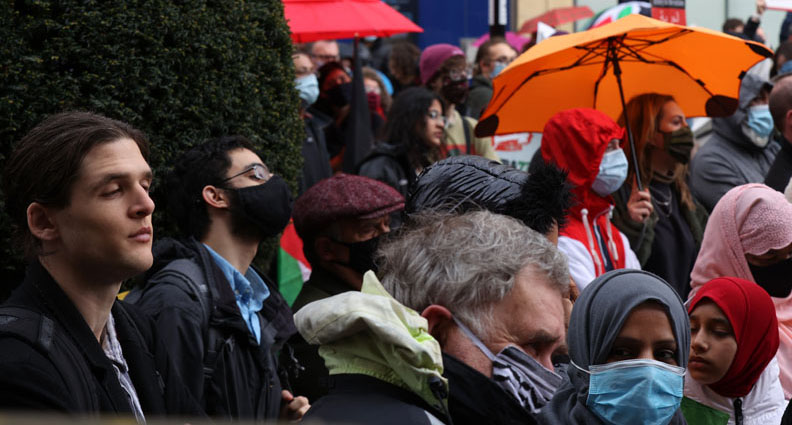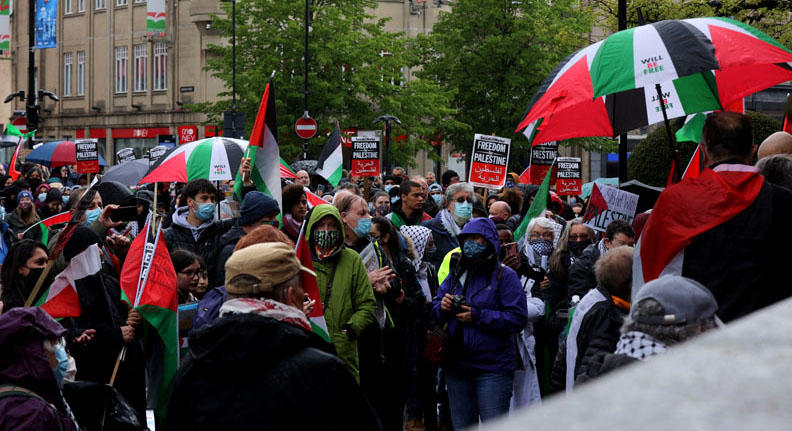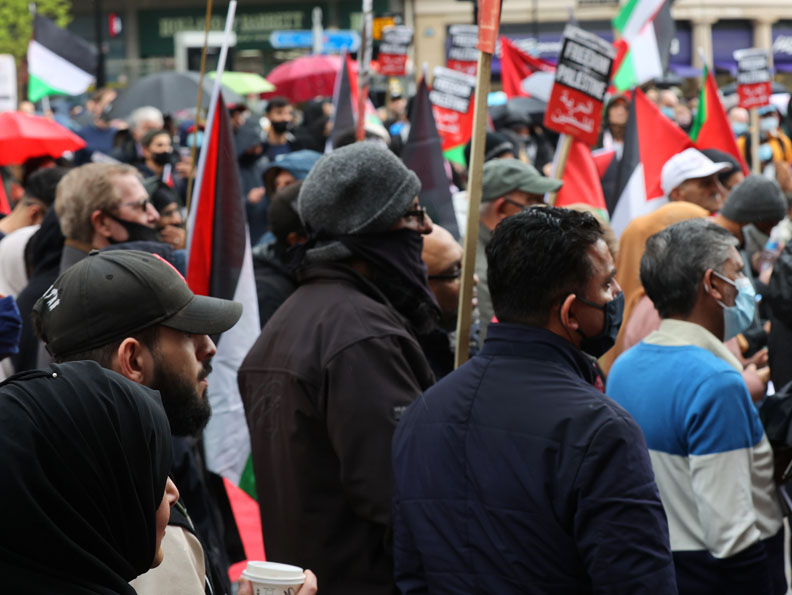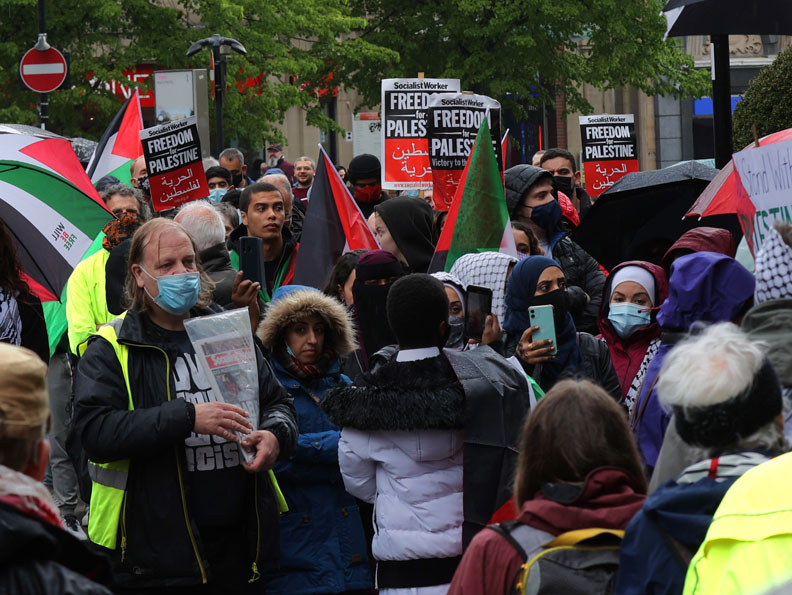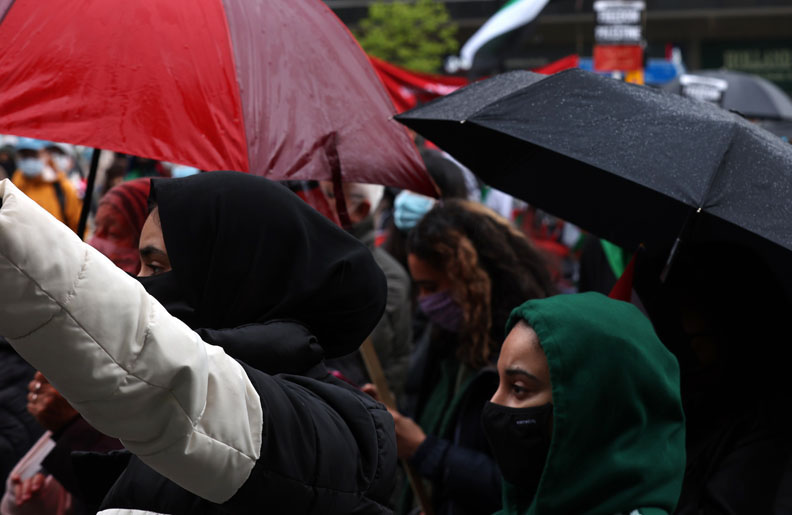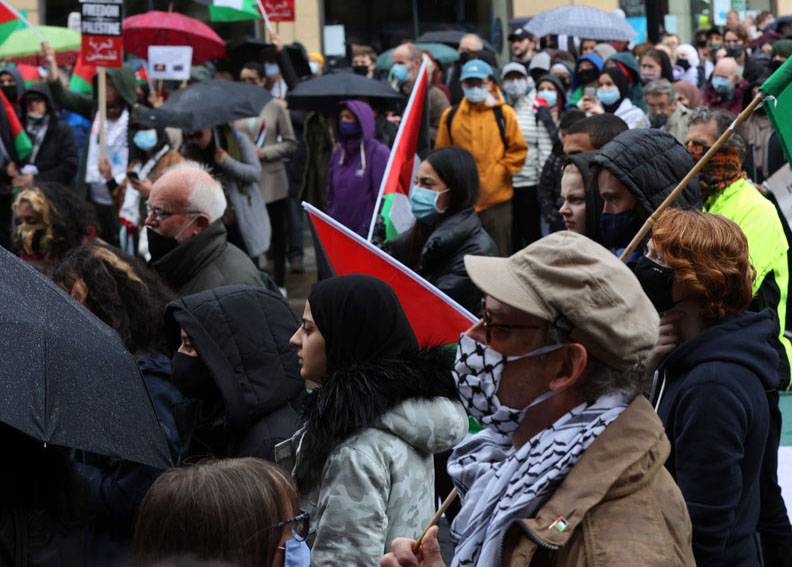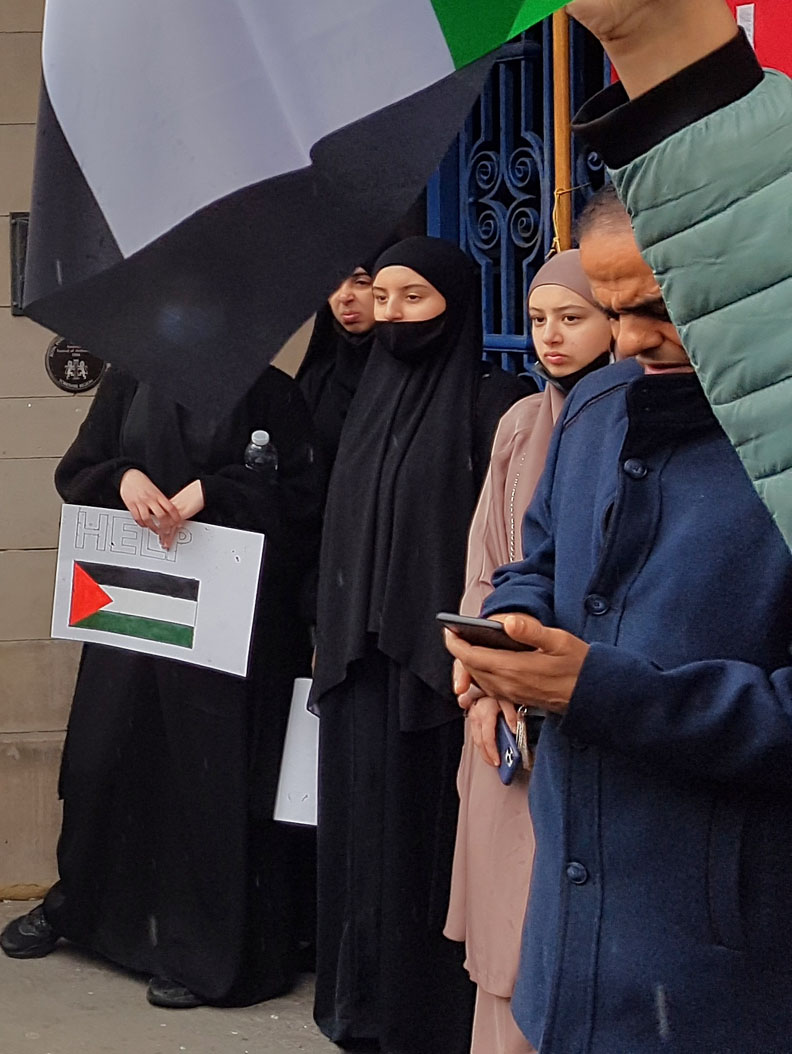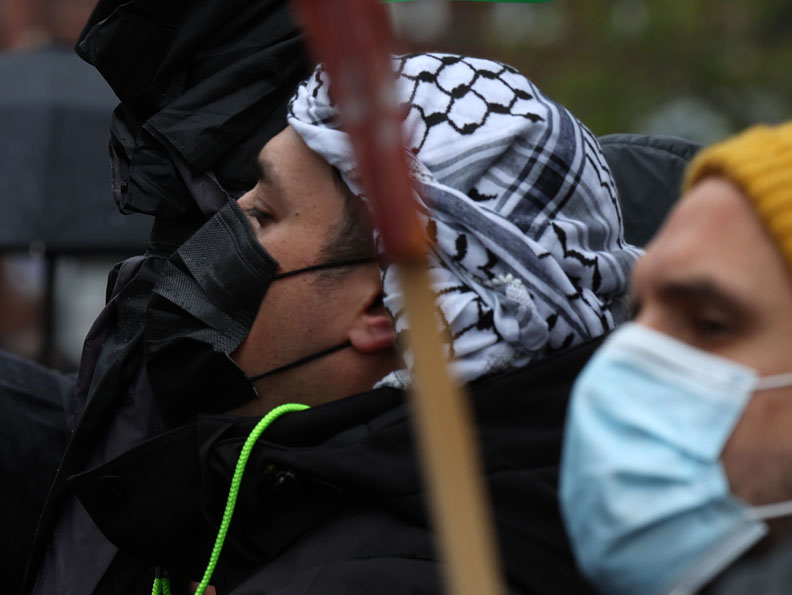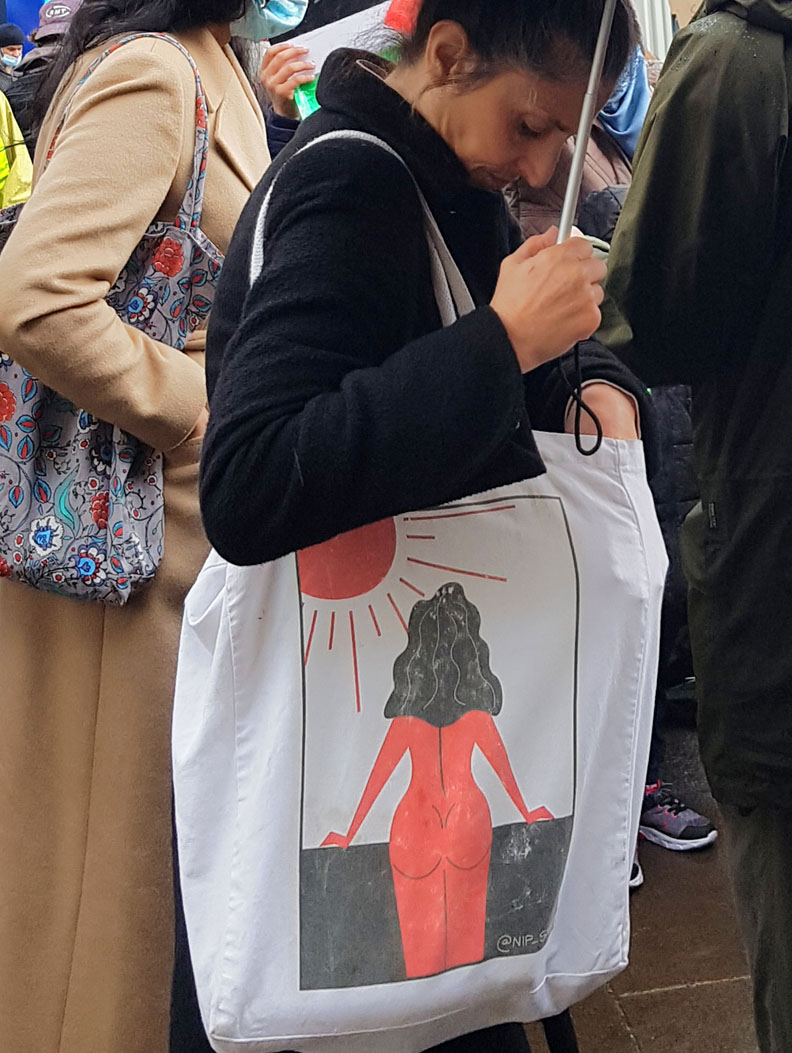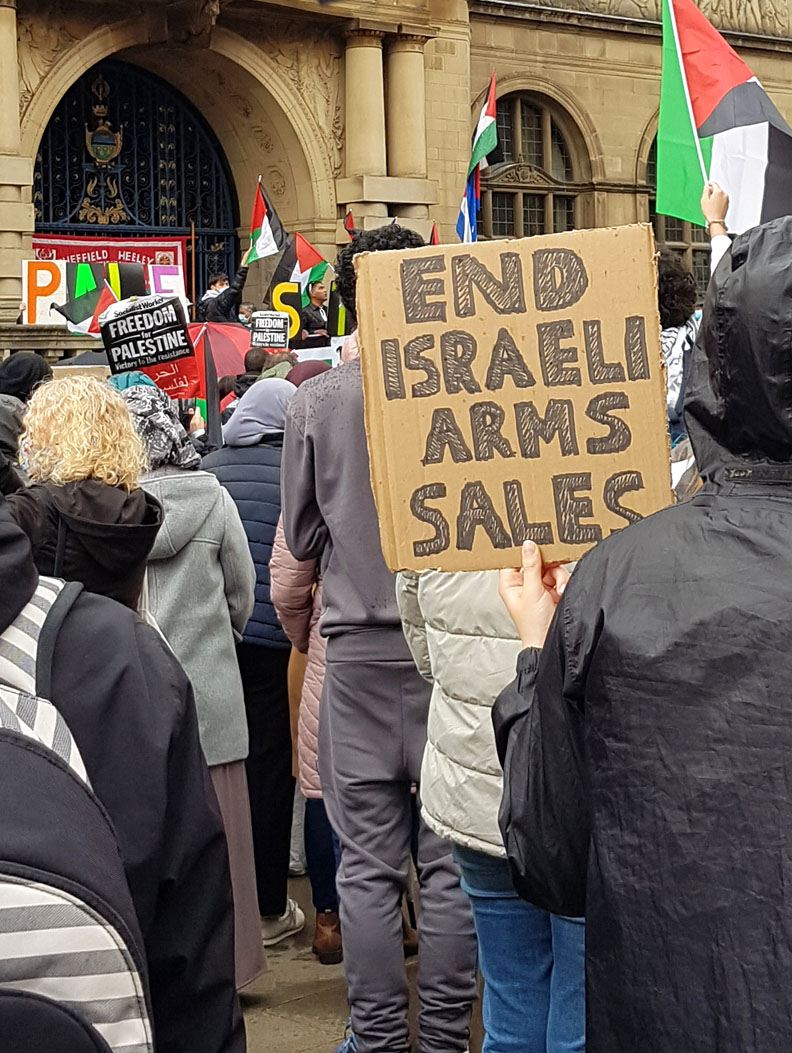 For why all Western governments continue to back apartheid Israel, despite mounting public disgust at what should be a pariah state – and for why corporate media treat the issue as 'six of one and half a dozen of the other' – see my review of Stephen Gowans important book, Israel: a Beachhead in the Middle East.
* * *