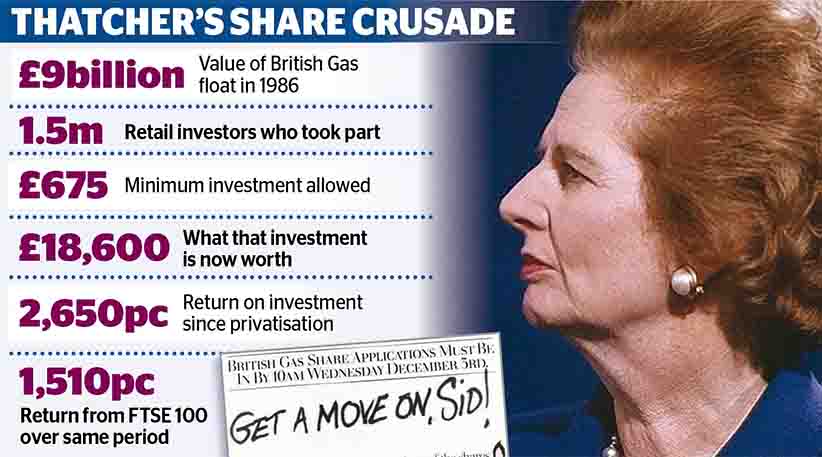 Tax specialist and modern monetary theorist Richard Murphy is no Trotskyist. But as I said in a recent post he has a way of formulating demands which (a) meet the needs of the hour and (b) are not on the face of it revolutionary yet (c) cannot be conceded by the ruling few.
Such demands can be seen, even by people in the grip of serious misapprehensions as to why things are the way they are, to be right and necessary. But other than as limited and short term concessions made with its back to the wall, 1 no capitalist state can allow them.
And such demands are hallmarks of Leon Trotsky's thinking. Given the Left's interwar defeats in Italy and Germany, it had dawned on socialists that the proletariats of the advanced capitalist economies would not be seizing state power any time soon. And that, consequently, the gains of 1917 stood in mortal peril.
(It had been axiomatic that the seizure of state power and, more impressive, victory in the 'civil war' by Trotsky's Red Army would afford a holding operation only. Having gained control of one of the most backward economies in Europe, Russia's leading Bolshevik strategists, Lenin included, had predicated long term survival on revolution in Britain or Germany. The triumphs of Mussolini and Hitler necessitated a rethink. For Stalin that led to the oxymoron of "Socialism in One Country". 2 For Trotsky, now the prophet in exile, a transitional programme was needed to bridge the gap between objective need and the masses' current state of awareness.)
I repeat. Professor Murphy is no Trotskyist. Nevertheless yesterday, on the 75th anniversary of Hiroshima, he was at it again:
As the Guardian has reported this morning:
Millions of homes will be forced to pay some of the highest energy bills for the past decade after the industry regulator gave suppliers the green light to raise their prices by up to £153 a year.

Households across Great Britain that use a default energy tariff to buy their gas and electricity can expect a sharp increase in their bills from October this year after the regulator lifted its energy price cap for the winter.
This is profoundly worrying.
Firstly, the reason for the price increases is supposedly because of market pressures. Actually, as massive profit increases at BP, Shell and other companies shows, that is nothing more than profit-taking.
Second, this is apparently intended to keep small market suppliers afloat – because otherwise they would go bust and the supposed 'market' in domestic energy supply would fail.
Third, the impact will, of course, be deeply regressive: fuel poverty is a fact for those on low incomes.
Fourth, this will inevitably link to flu deaths: they are largely caused by fuel poverty.
Fifth, note this is happening as Universal Credit is cut by £20 a week.
Could you make this up? Only if you are a believer that markets are for the benefits of the companies in them and are not for the benefit of consumers could you make any such scenario up.
What were the right reactions to price increases?
First, if companies were going to fail as a result, they should have been allowed to do so. That's what happens in markets.
Second, if there is no domestic energy market (and there is not: it's an abusive charade, exploiting the least well off most) then the pretence should be dropped.
Third, the companies in that market should be nationalised. That's what should happen for utilities where come what may, whoever you buy from, there's only one wire and one pipe into your house and no real choice at all.
Fourth, a nationalised energy supplier should supply a clear, simple, tariff that is lowest price to all. The current exploitation of the elderly, those without internet and who stay with a supplier should end for good.
Fifth, that nationalised company should be run on a not for profit, after allowing for funding reinvestment basis.
Sixth, if there are forced price changes because of market moves, that company should be required to work with other government agencies to provide credit to those least well off to protect them from sudden price changes.
Or, seventh, pensioners and those on universal credit should get a fuel adjustment to their payments to allow for such changes instead.
We have a state to protect us. That protection includes the expectation that the state will prevent poverty. The state we have is not doing that. And it is not good enough. It's protecting companies instead.
We need a state that gets priorities right. It's really not hard to do. I have set out the mechanism. Now, why can't we have Opposition parties agree on such policies to ensure that they can deliver the protection that this government will not provide?
Other than the naivity (or Trotskyist bluff-calling?) I have highlighted, I'm with you all the way Prof. 3
*
The great nationalisations of Atlee's single term 1945 stint were not quite the victories Labour myth has it. Coal, steel and rail exemplify the inherent contradictions in 'pure' market discipline. All three were vital to capital; all making a loss. Saddling taxpayers with them, while being handsomely compensated, was just the ticket. After all, the moment state cash injections made them an enticing prospect once more, those same taxpayers – and/or their baby-boomer progeny – would be easily convinced by our 'independent media' that privatisation is, well, just the ticket. But don't tell Sid.
Socialism in One Country is indeed an oxymoron but that doesn't make Stalin wrong. What were his choices? In recent years my sympathies with Trotskyism have cooled as sects claiming his mantle – and that of 'permanent revolution' – got it hopelessly wrong in the middle east and continue to look childishly at Beijing. More recent than this disenchantment, yet related, is my willingness to welcome the rise of China not only as a check to US Exceptionalism, but in its own right.
A forensic but readable account of what happened subsequent to six of the biggest sell-offs in the UK is given in James Meek's lucid and closely empirical Private Island. But as I will keep saying, I do wish those who rightly recoil at the privatisations of bus operators and utilities, council services and prisons – and the creeping privatisation of higher education and NHS – would let in the bigger picture. The same movement, to privatise the world and monetise its every aspect, also drove the dismantling of the Soviet Union and demolition job on Ba'athist Iraq.