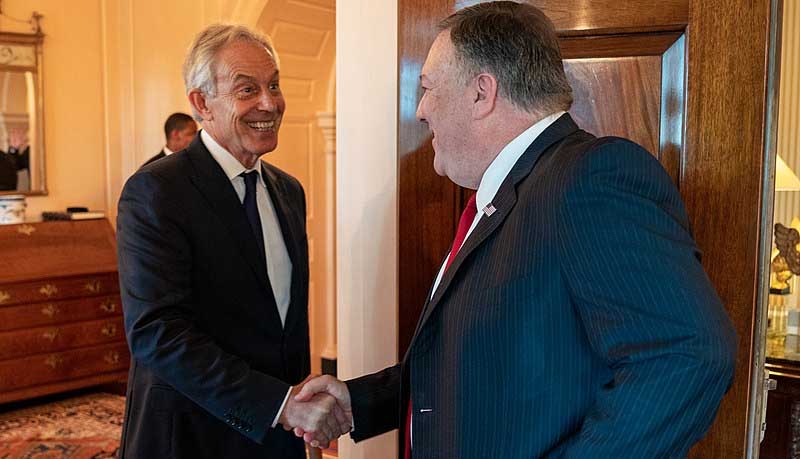 One of these two is a self confessed liar – and it's not the one on the left.
The abandonment of Afghanistan and its people is tragic, dangerous, unnecessary, not in their interests and not in ours … We didn't need to do it. We chose to do it. We did it in obedience to an imbecilic political slogan about ending "the forever wars", as if our engagement in 2021 was remotely comparable to our commitment 20 or even 10 years ago, and in circumstances in which troop numbers had declined to a minimum and no allied soldier had lost their life in combat for 18 months.
Tony Blair should go to Afghanistan.
Andrew Mitrovica, August 29, 2021
… promoters of western militarism are fuming about the idea of ending the forever wars … literally using that phrase, "ending the forever wars", as a bad thing. What a bizarre hill to die on. How warped does your sense of reality have to be to think this a view anyone who isn't paid by defense contractors could possibly be sympathetic to? 2
Caitlin Johnstone, August 29, 2021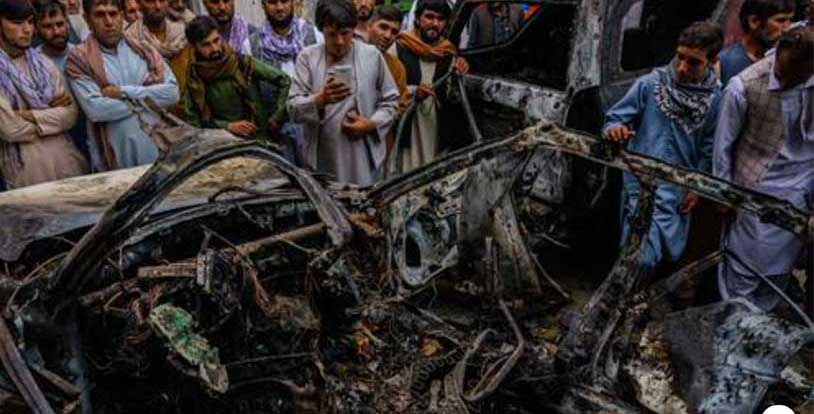 Is Blair insane? I ask this in all sincerity as one who never much cared for the Bliar moniker, and not just because I dislike its inherent childishness. I do dislike that aspect, it's true – it speaks to me in painful terms of how impotent the voices of protest truly are – but my bigger objection is that I sense in Blair less the dodgy salesman of a Richard Nixon; more the man whose grip on reality is self-serving, for sure, but all the more effectively so for being thoroughly delusional. 3
I'll rest my case on the claim which ends my opening quote. It's straight from the horse's mouth, a reference to the fact that 'no allied soldier had lost their life in combat for 18 months'.
Had this come from a Nixon, a Kissinger or, let me bring this up to date, former Sunday School teacher Mike "we lied, we cheated, we stole" Pompeo, I'd know it – or to be tediously precise, the construction put on it – for the flat out whopper it would have been. No allied soldier had been killed in Afghanistan in eighteen months because the invader cut a deal with the invaded. The Taliban would hold back on attacking the occupiers' forces on condition the latter called time on twenty years of uninvited stay –
twenty years in which the only winner has been the military industrial complex  4 5
– and got the hell out of Afghanistan. Because if they didn't, said the Taliban, at pains for there to be no misconstruing the point, the body bags would once more be flying home to grieving voters. So Blair's logic is like me agreeing a repayment plan with my creditors, then declaring: "hey, the bailiffs are no longer bothering me so now's the time to stiff those creditors".
Or rubbishing the deal as one that should never have been made in the first place.
But it was not a Nixon, Kissinger or Pompeo who came out with this gob-smacking syllogism. It was one Anthony Charles Lynton Blair and, because it was Anthony Charles Lynton Blair, I have no great difficulty believing the first person to be persuaded by its Alice-in sagacity would have been, well, Anthony Charles Lynton Blair.
* * *