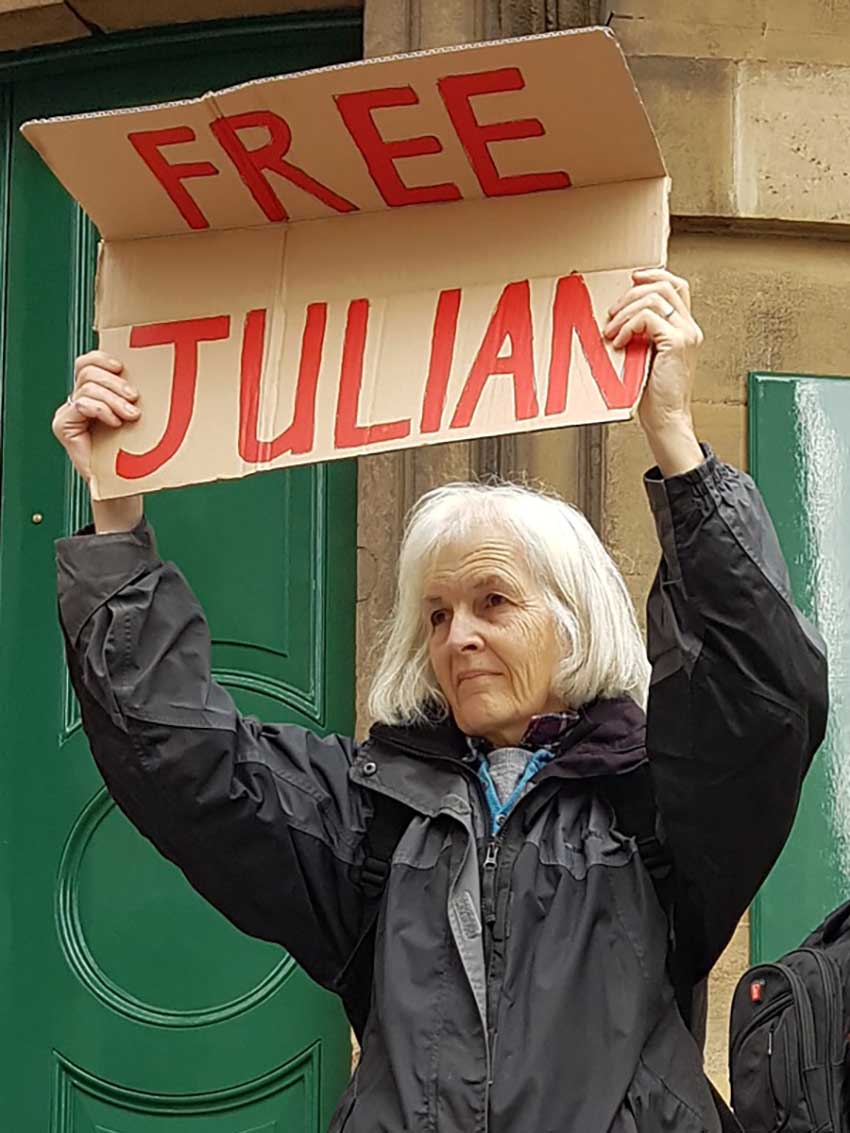 Saturday, October 23. We marched from BBC Broadcasting House on Portland Place to the Royal Courts of Justice by the Aldwych. It's there, on Wednesday and Thursday, that the US appeal – against the August denial of its request to extradite the man who revealed to the world the extent of its war crimes – will be heard ..
.. by the same judge – Tim Holroyde – who has already ruled in favour of the USA by allowing it to expand the grounds of its appeal. This is the latest in a long line of legal eyebrow-raisers. CIA spying on his legal team briefings at the Ecuador Embassy should alone have had the US case thrown out, as should the FBI having paid a de facto jailhouse snitch and convicted paedophile to bear false testimony. As should the CIA plans to kidnap or murder Julian in London. As should the denial of Julian's proper access to his legal team in Belmarsh. All these things – imagine the furore had they been done by the Russians! – on top of the monumental and frightening affront to natural justice posed by an already decade long incarceration and extreme vilification of this courageous man.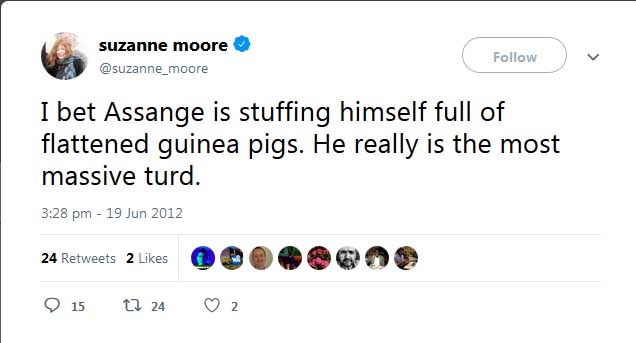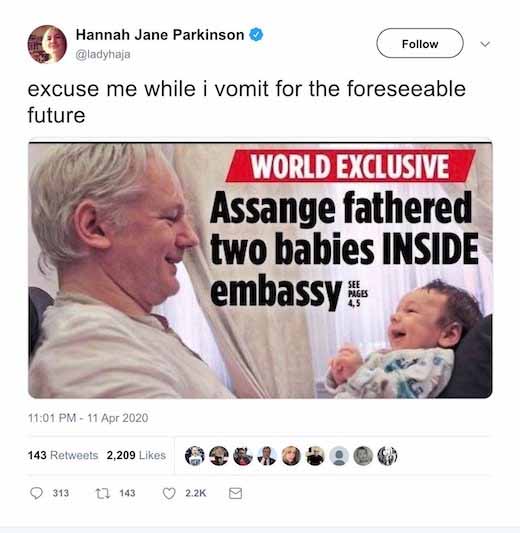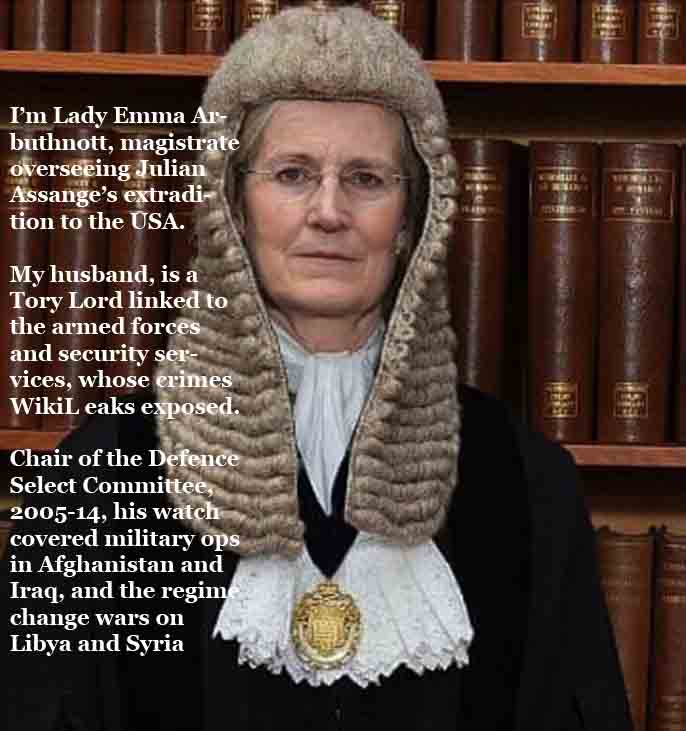 *
My day begins early. Up at four for a spot of editing and dealing with emails, I breakfast at five-fifteen on dahl I'd made the day before, then shower, dress and caffeinate; all in good time for the 06:12 Skylink to Nottingham.
I arrive at the stop at 06:10, the electronic display flagging the 06:12 as on its way. Four minutes pass. How could it possibly be late at this time of day? I look again at the display. The 06:12 has vanished. The next bus is at 06:42, too late for my 07:05 coach to London.
I speed-walk to Beeston Interchange, heavy kit on my back, in eight minutes. Another ten and I'm on the tram. I doubt I'll make it but how can I not give it a go? It's still dark when NX 450 threads through the suburbs to the M1 but it has yours truly onboard; half dozing, half listening to the New World on a blue tooth headset damaged but not fatally so by K9 delinquent.
At Golders Green I get off for coffee, take the 210 to Archway, then the 134 to Warren Street. From there it's a five minute stroll into Regents Park to stretch the legs and get some culture.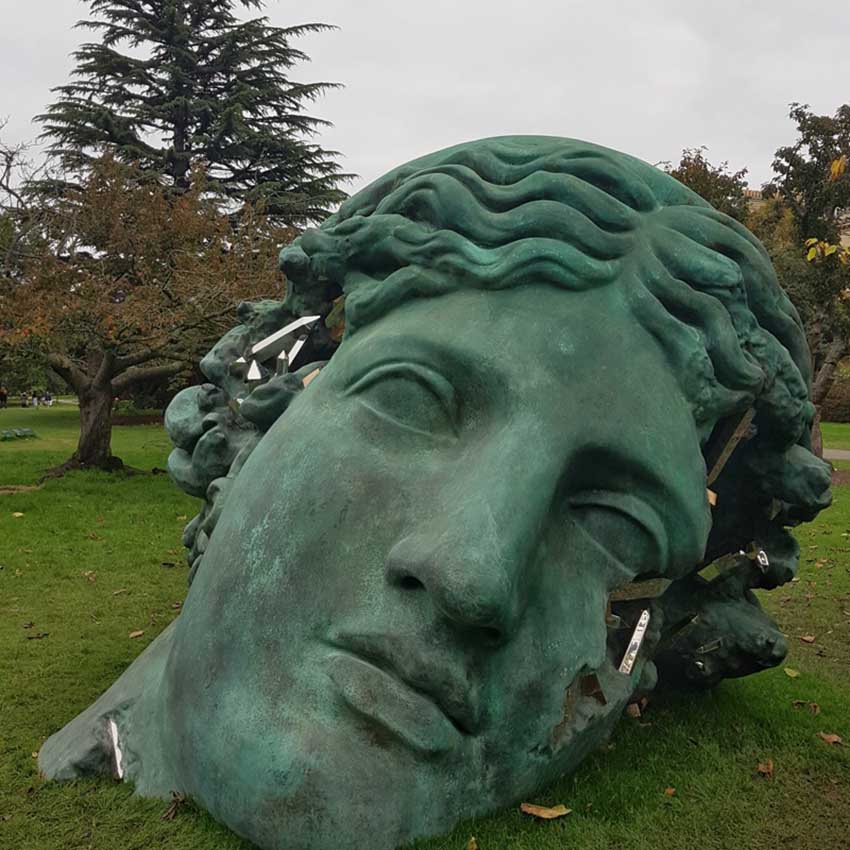 Just after twelve I call in at Itsu, a small Japanese fast-food eatery next to Great Portland Street Tube, for a chicken teriyaki as good as it looks. Is it me, or is there a big push on edame beans?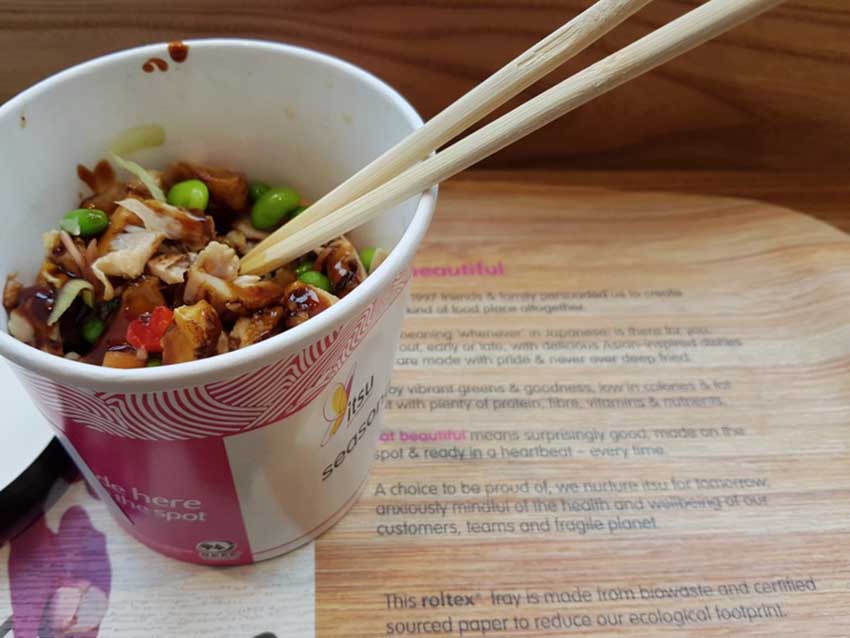 Whatever, lunch was ace. A few minutes later I'm amid the gathering at Broadcasting House;  three to four hundred I'd say, though more will join us en-route.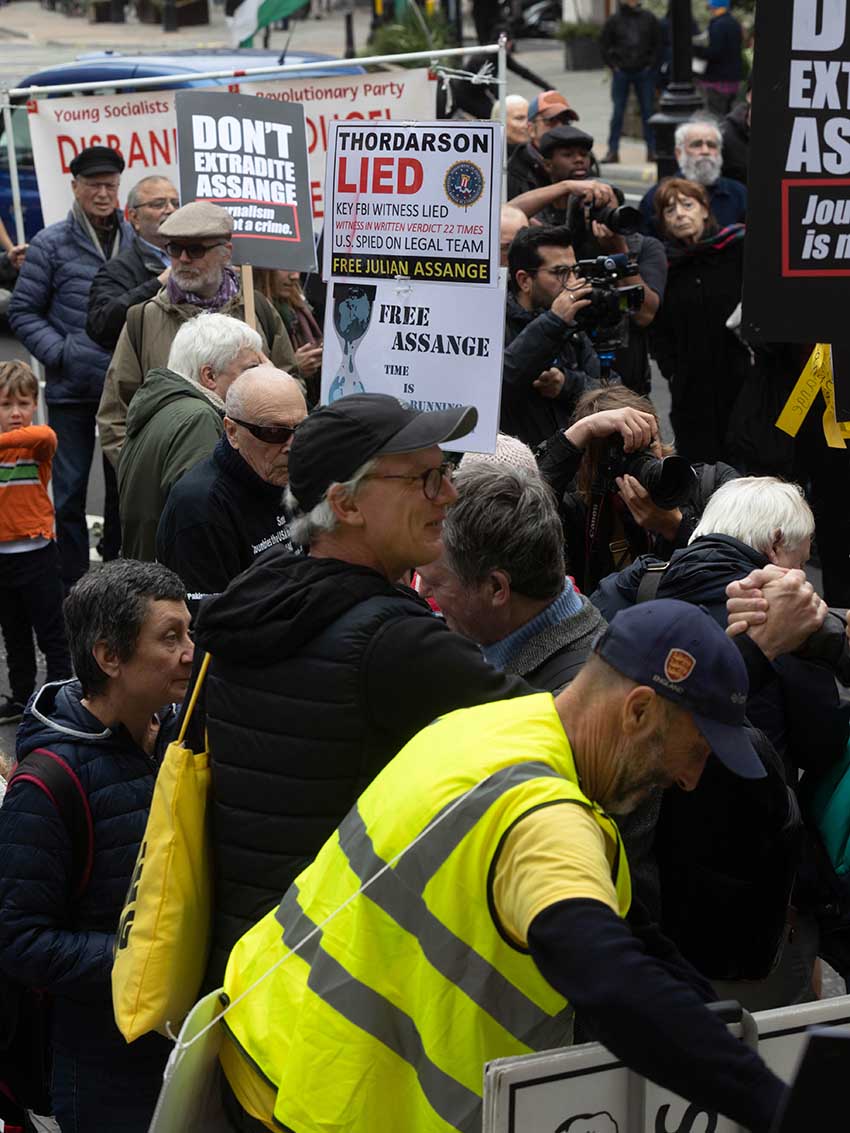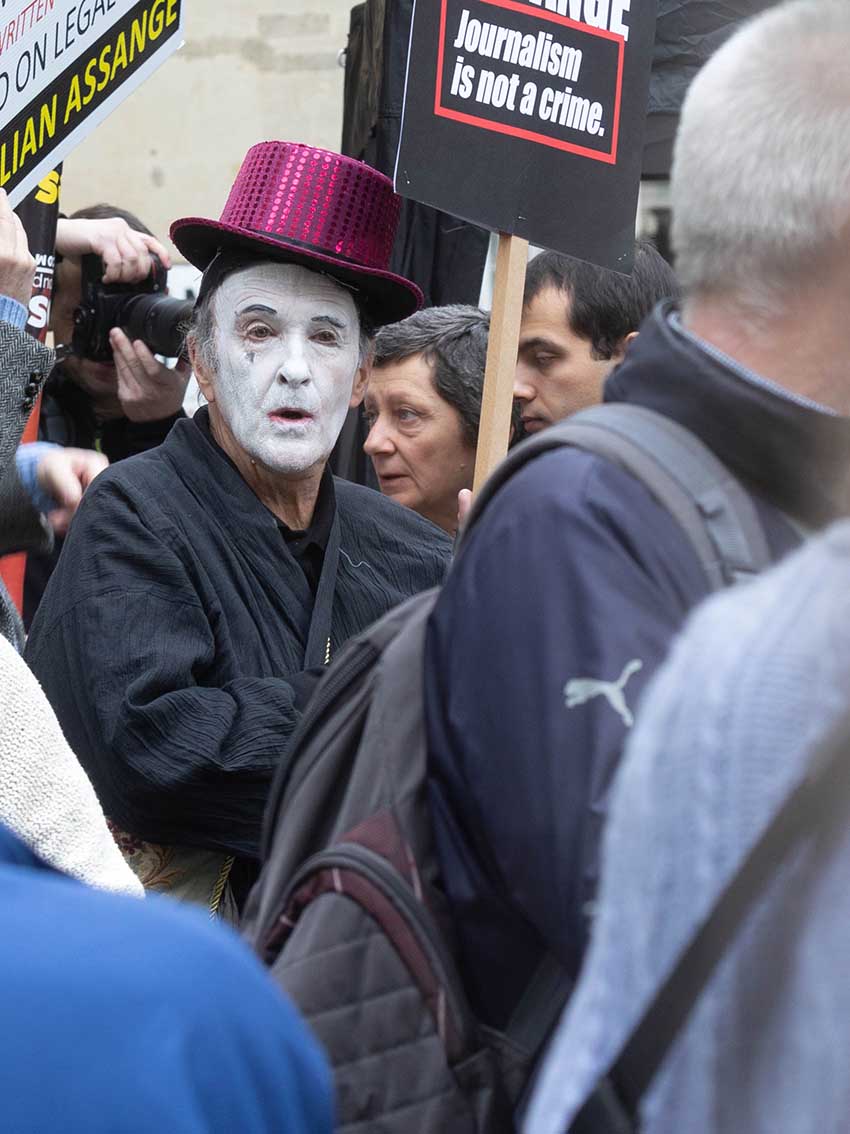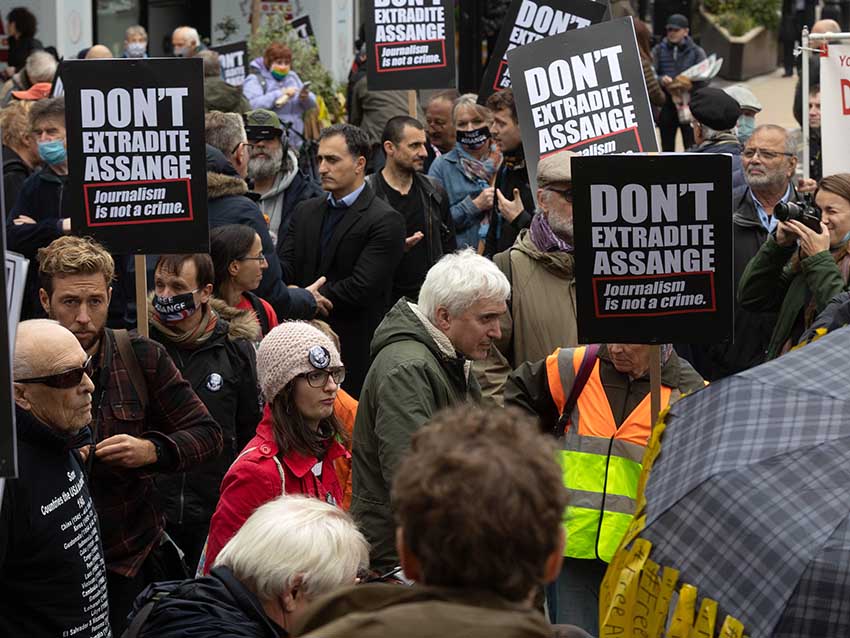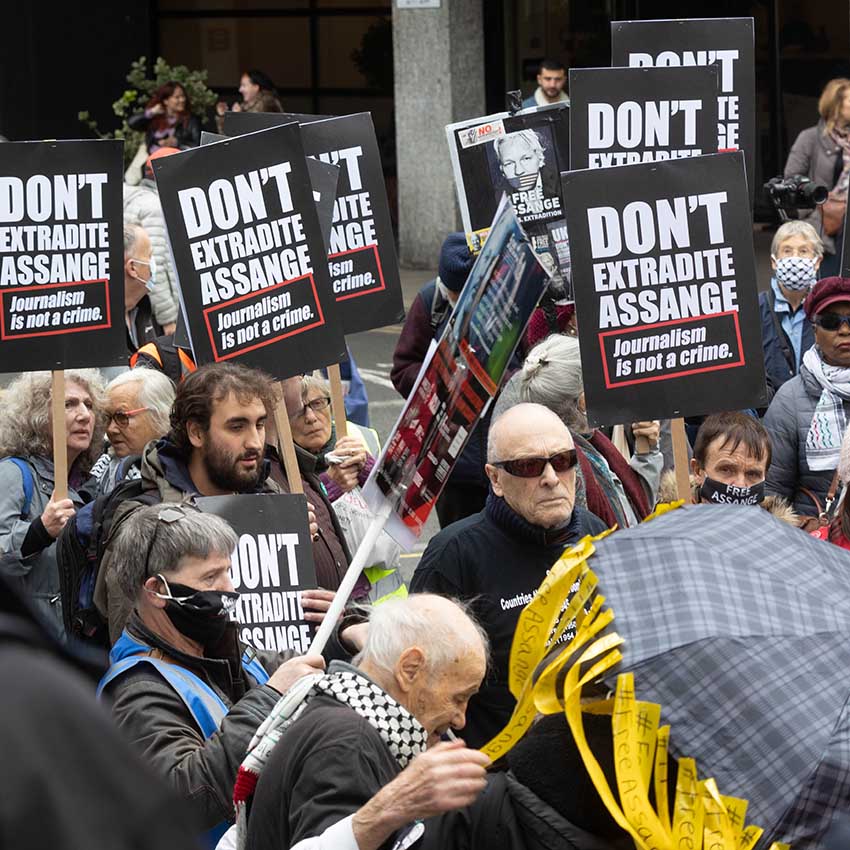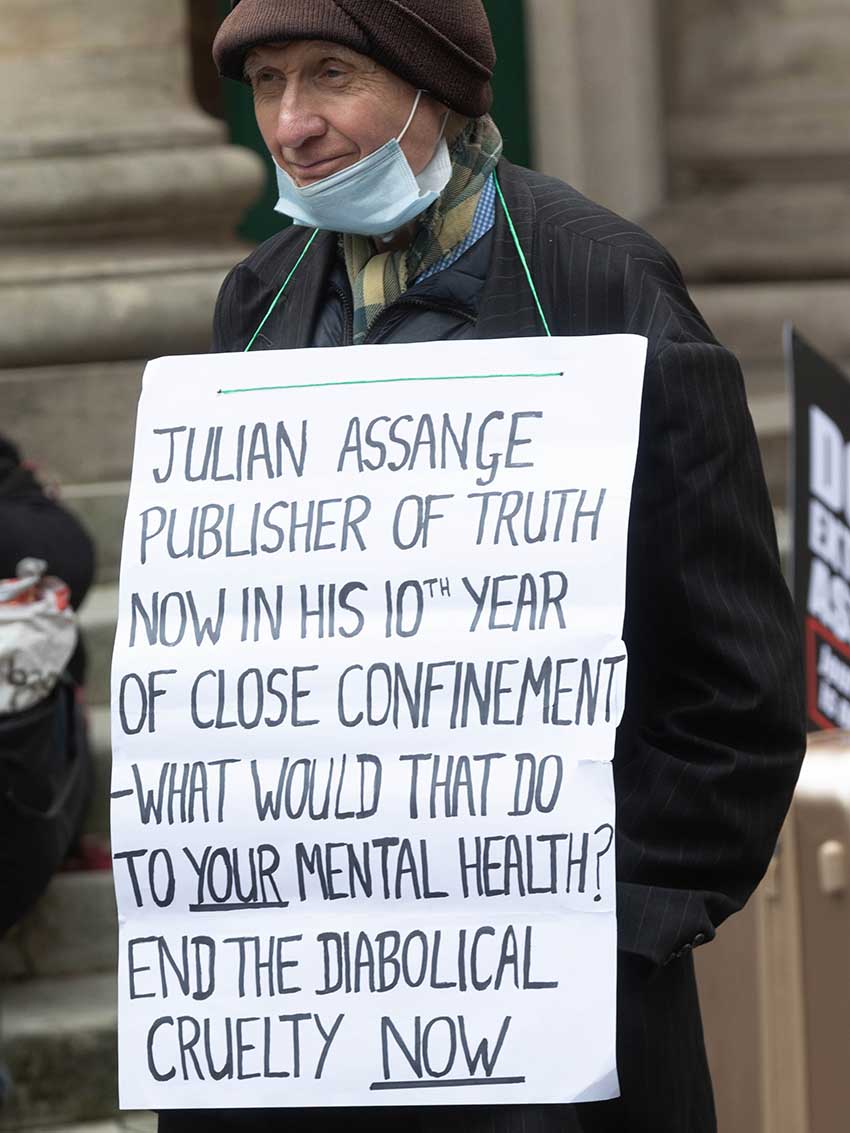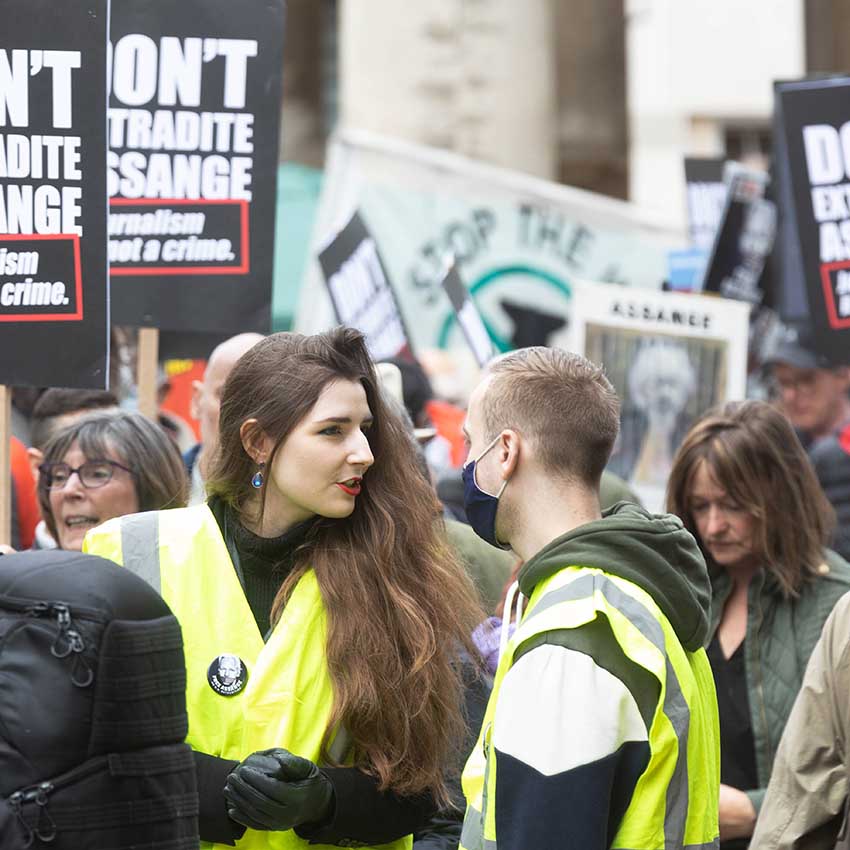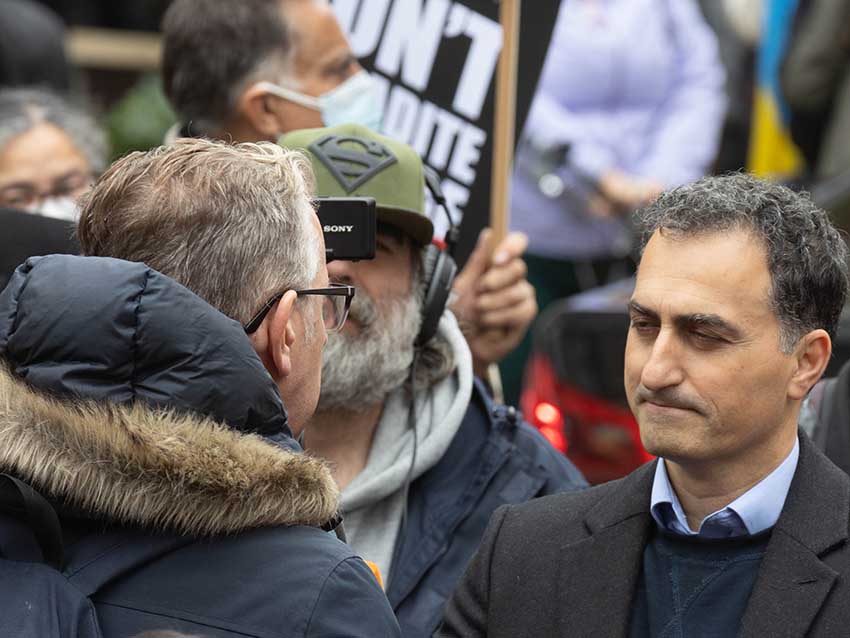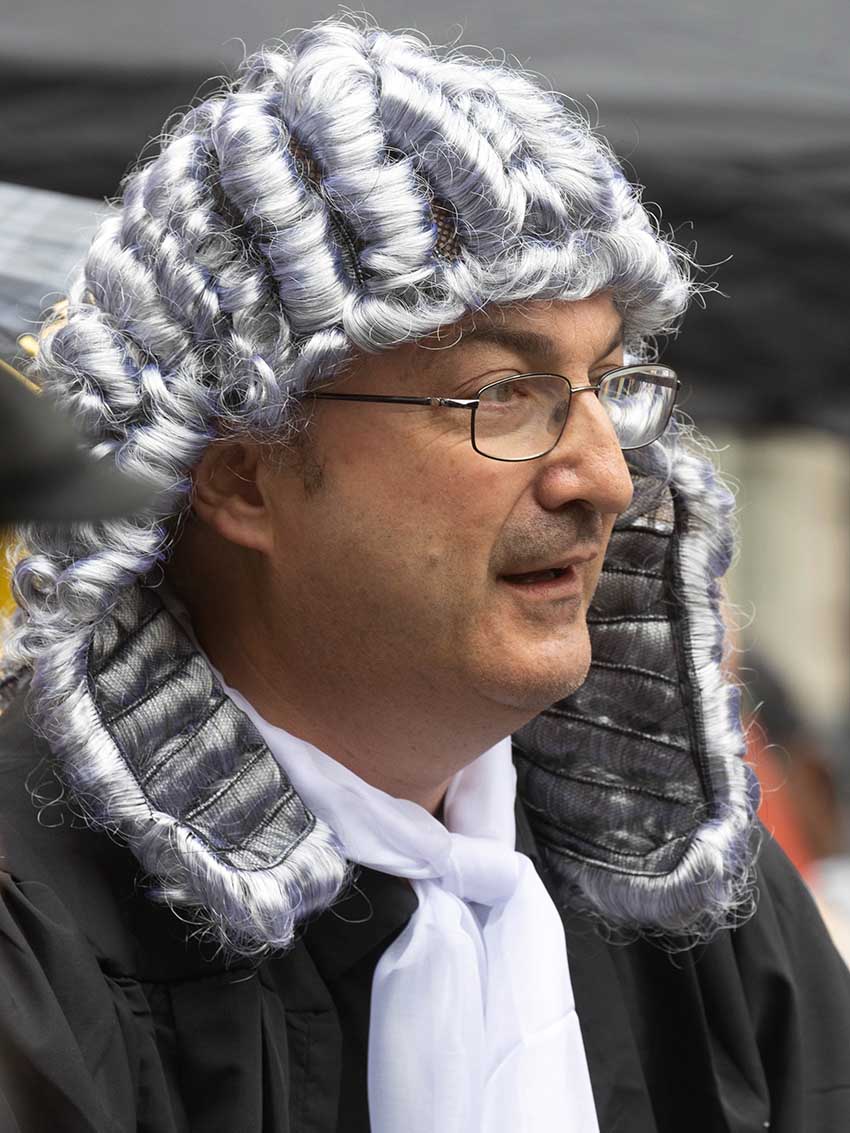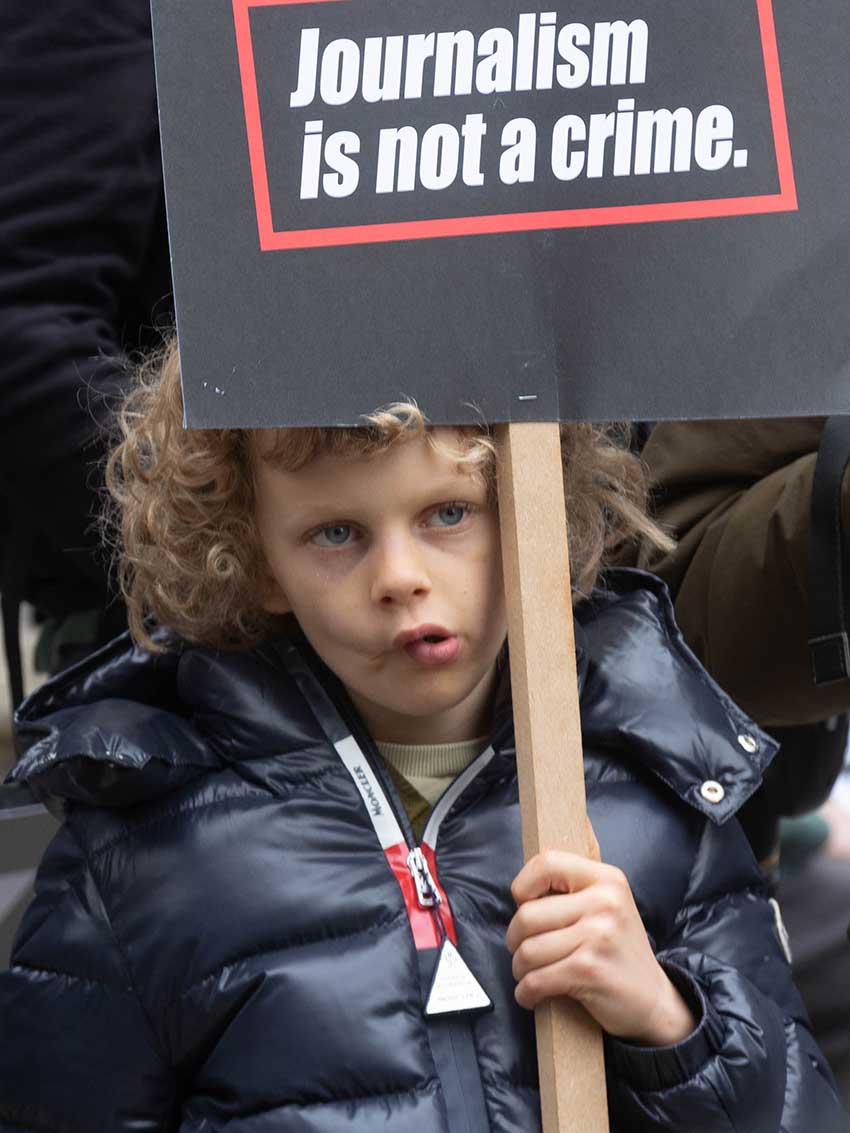 Richard Burgon, Labour Member for Leeds East and the only MP to have been allowed into Belmarsh to see Julian.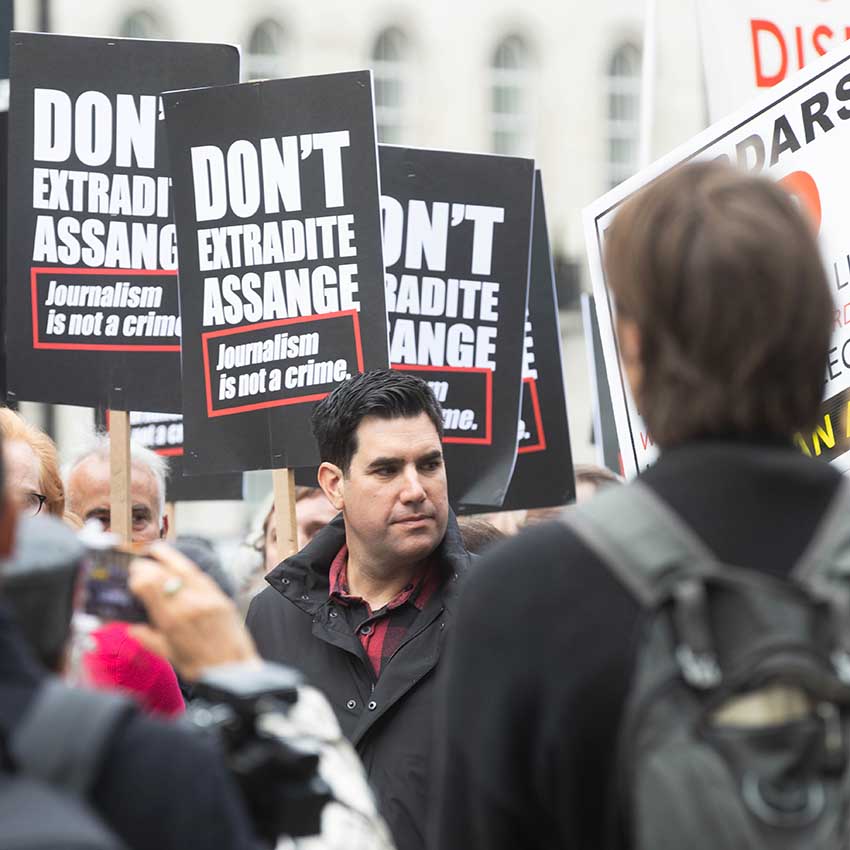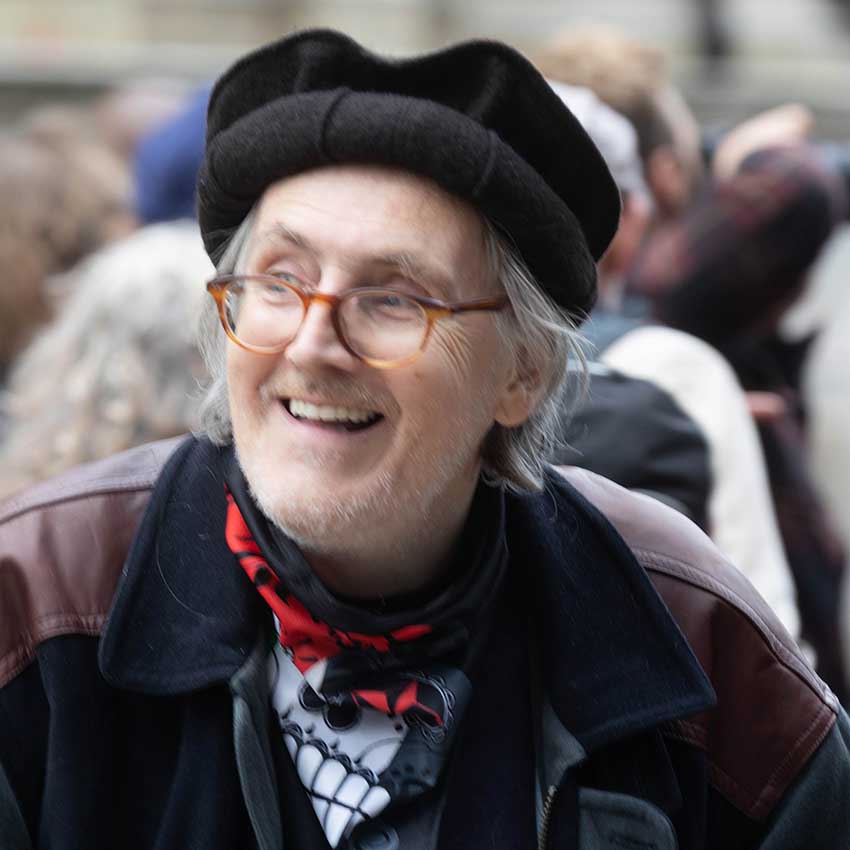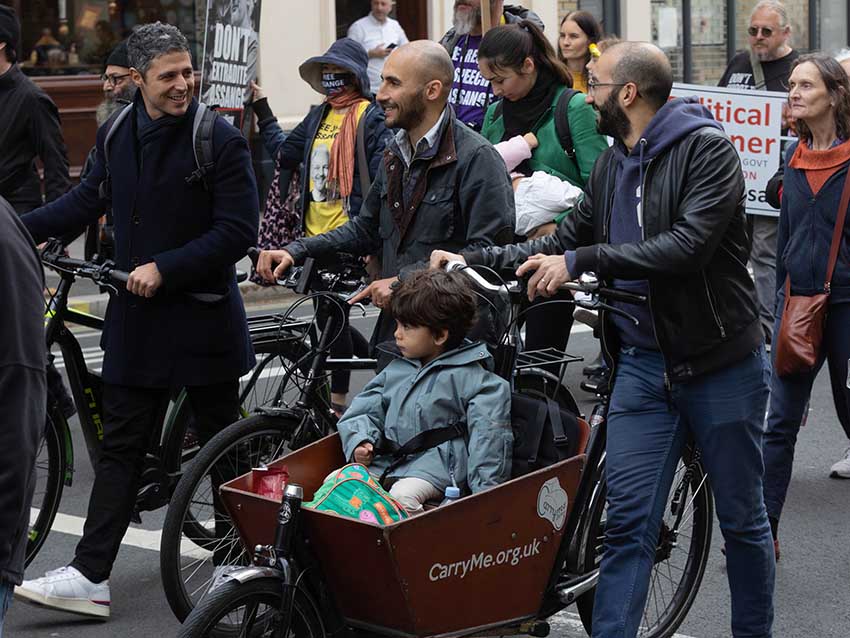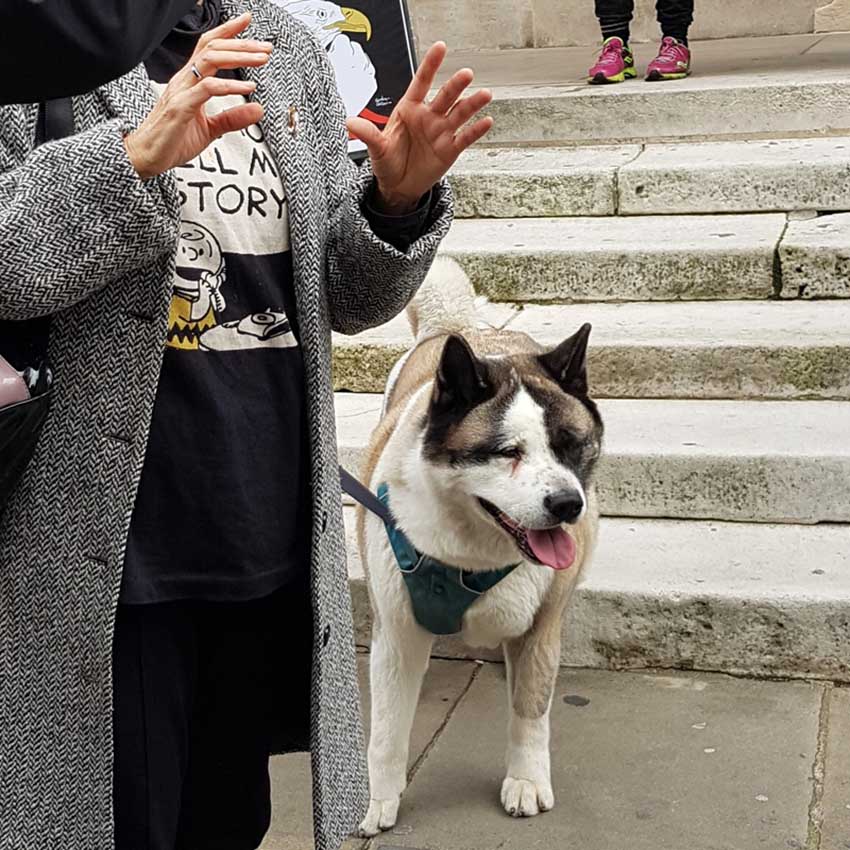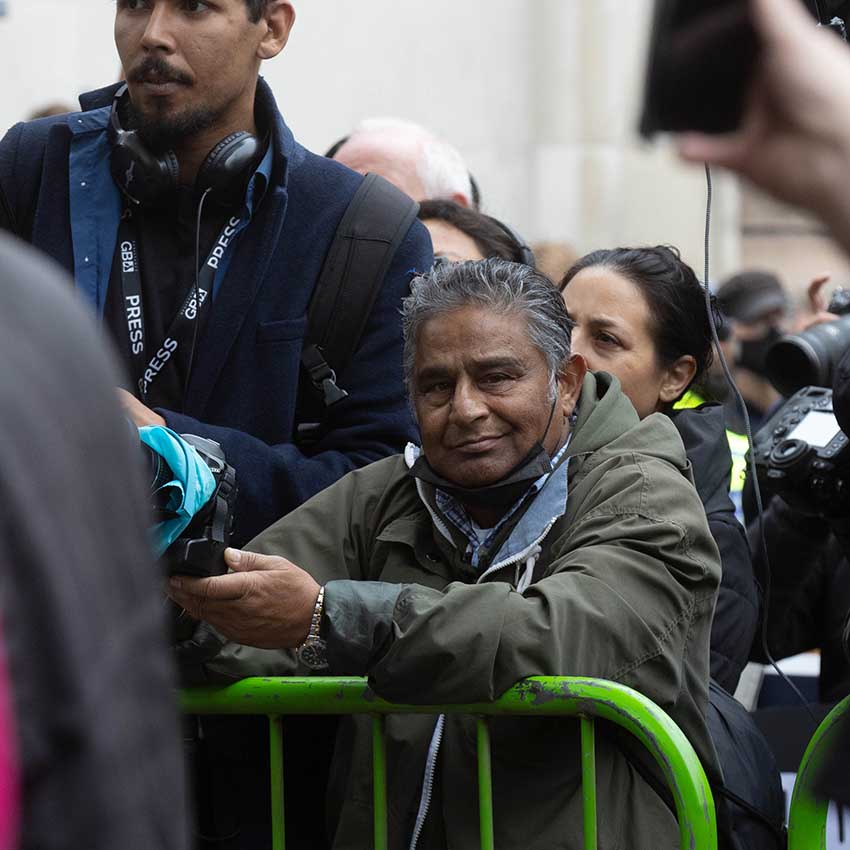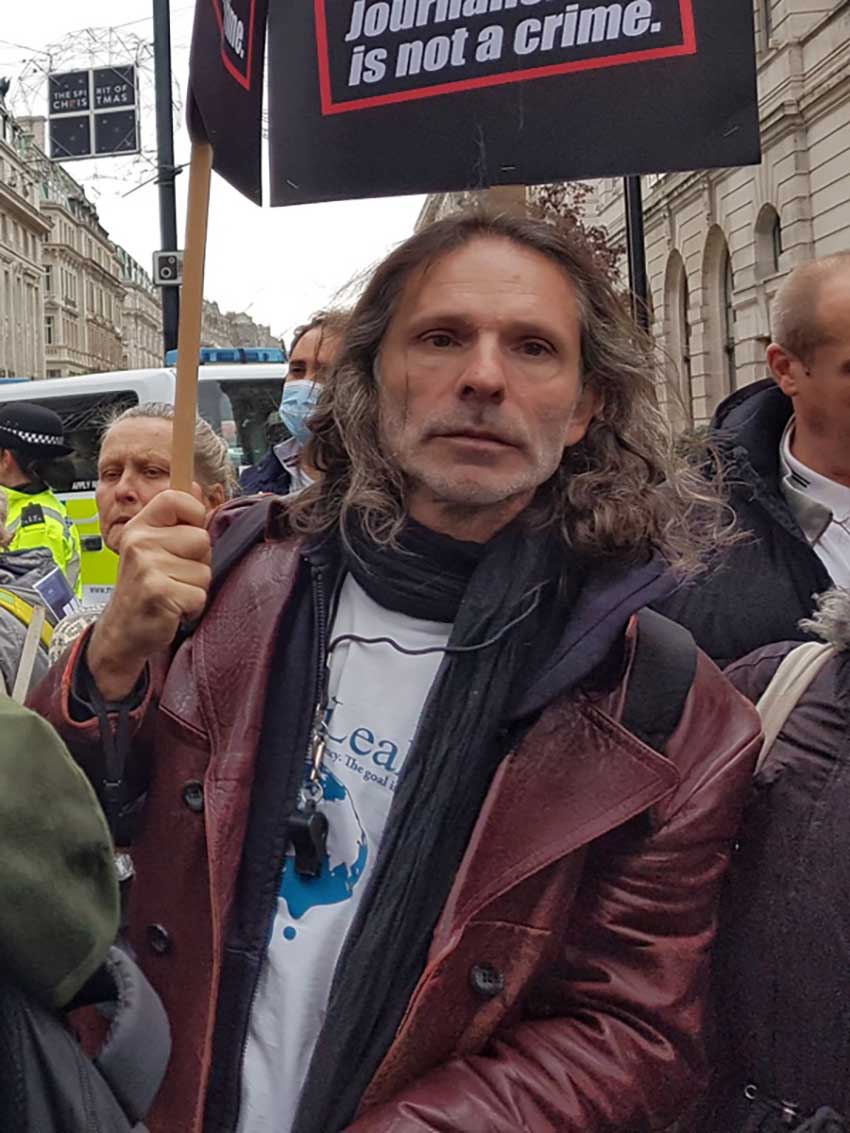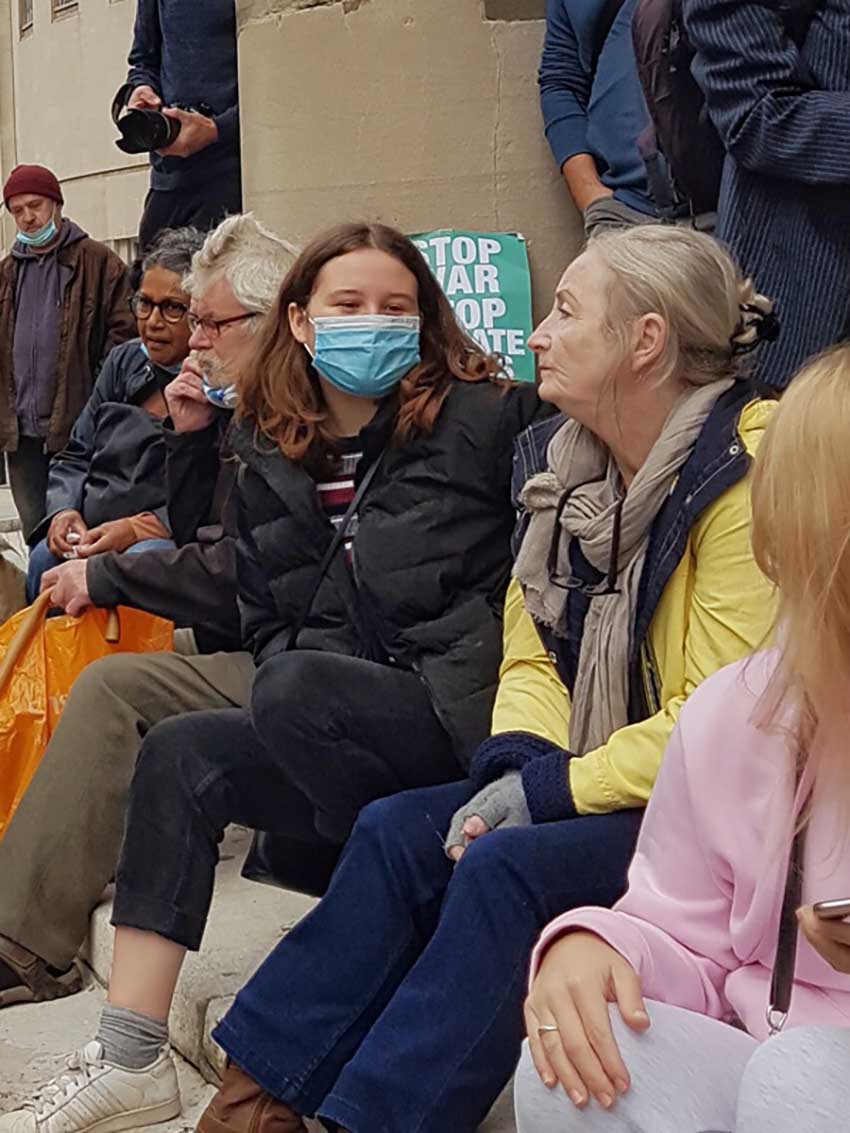 If looks could undress! Not all our sisters in solidarity can resist a hunk in uniform.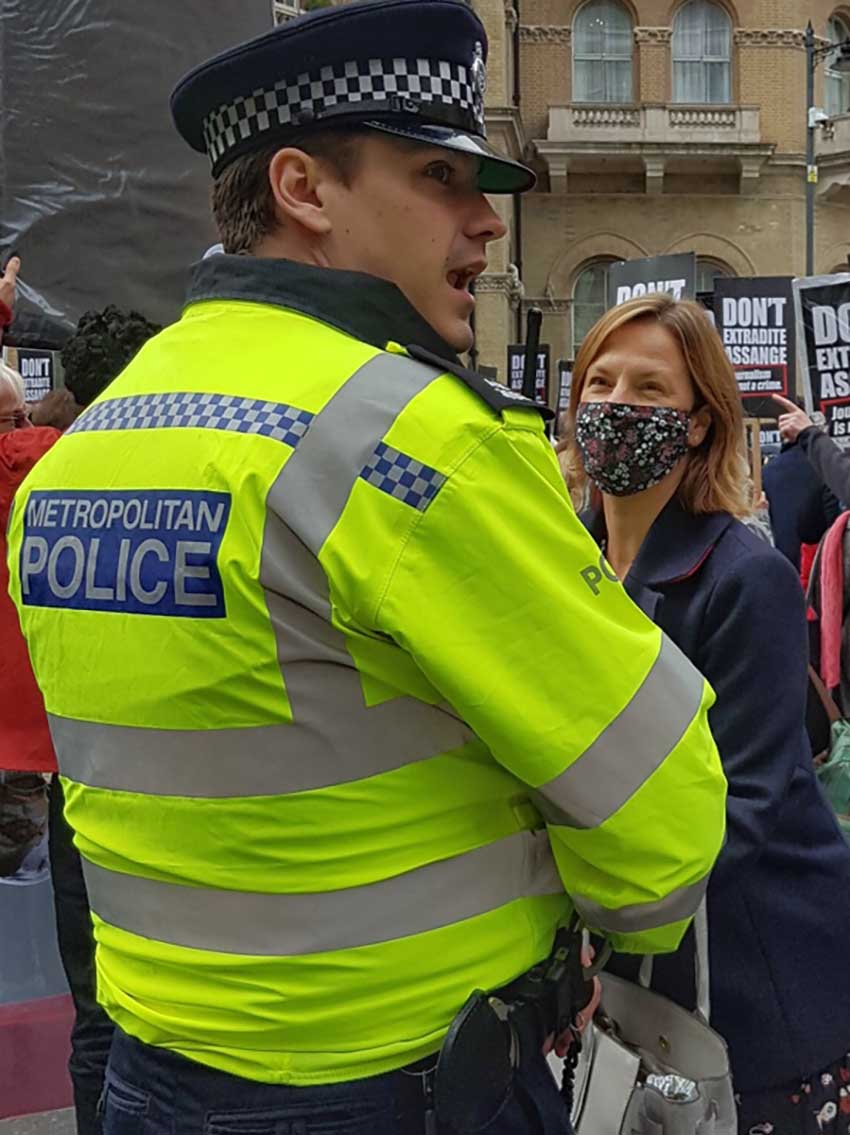 Me, I do like a nice redhead.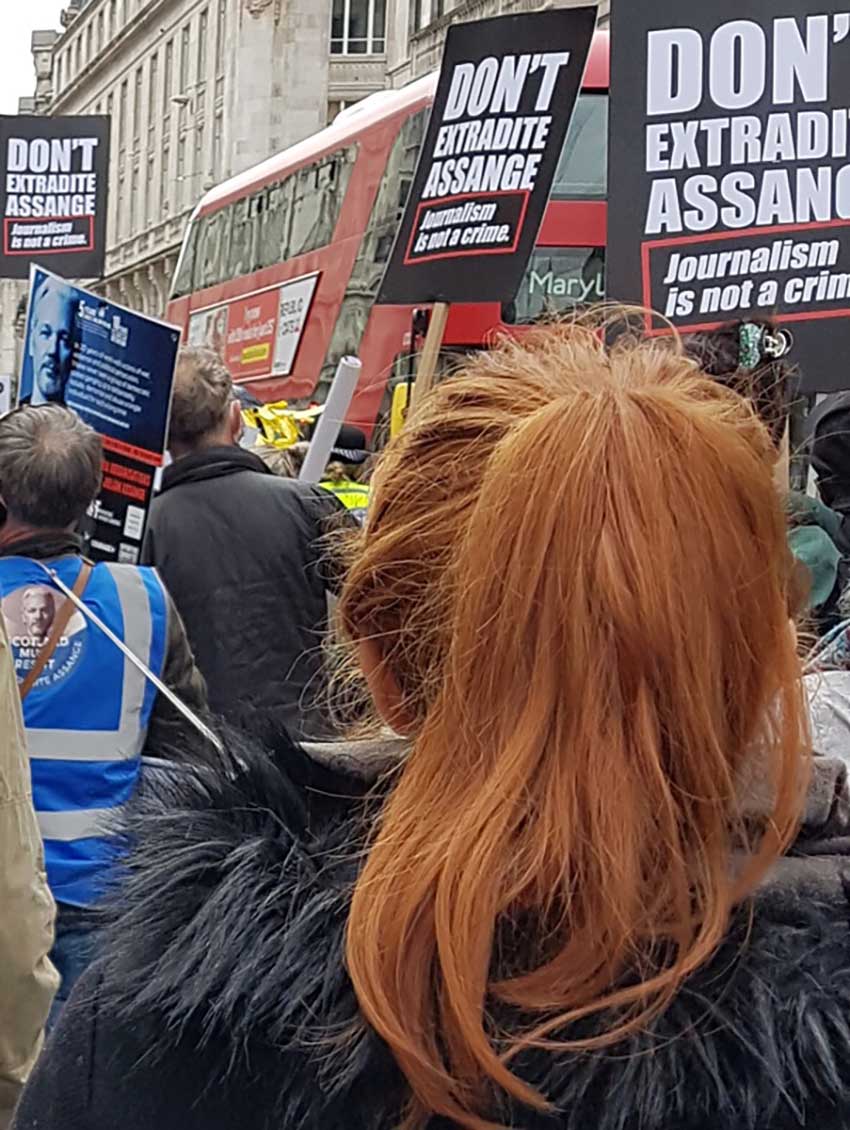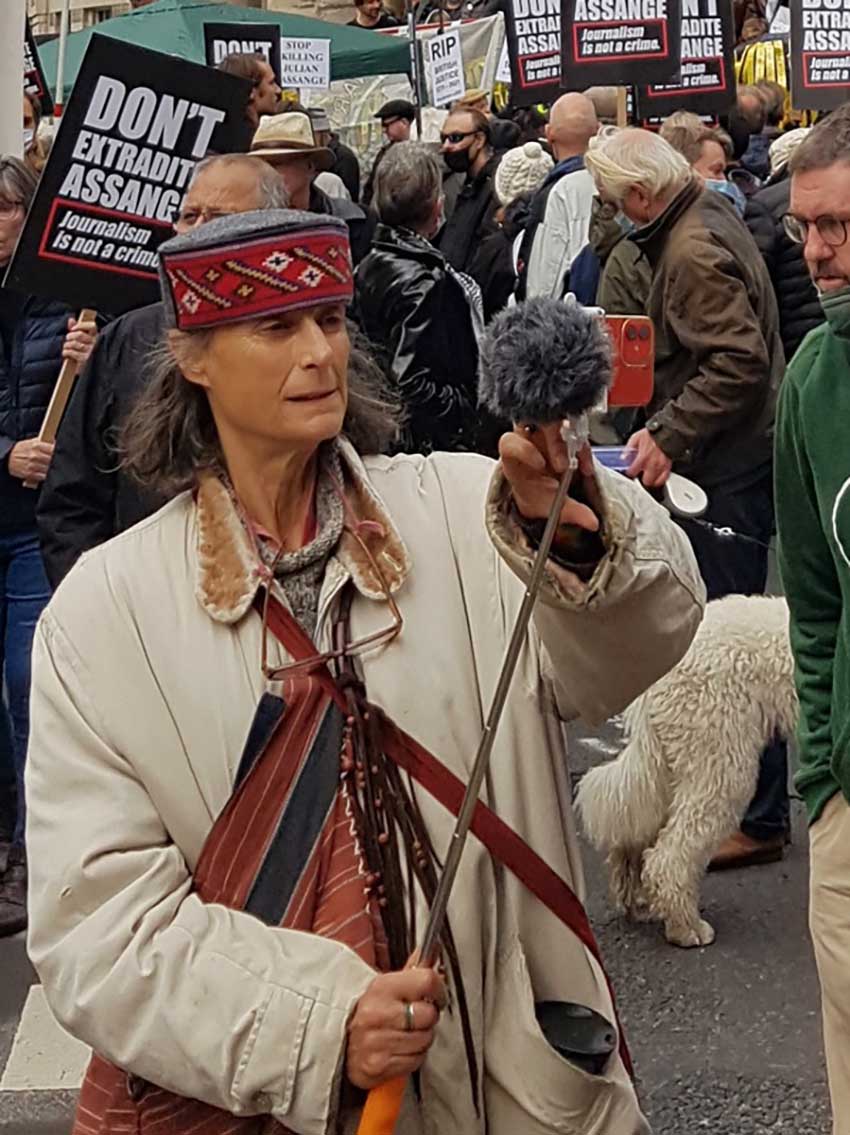 Gerry Healy's – and the Redgraves' – old outfit, the WRP, lives on.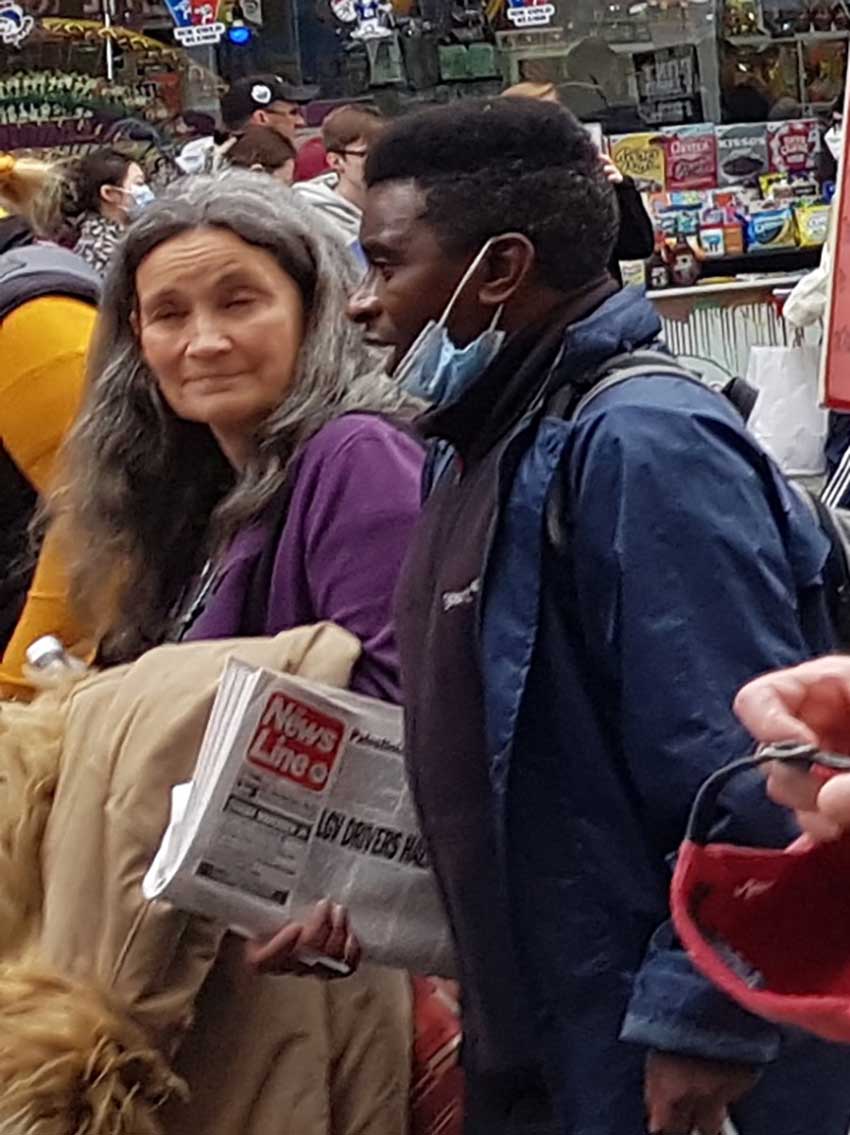 Kim Kardashian. Did she take a Free Julian leaflet just to be allowed across the street?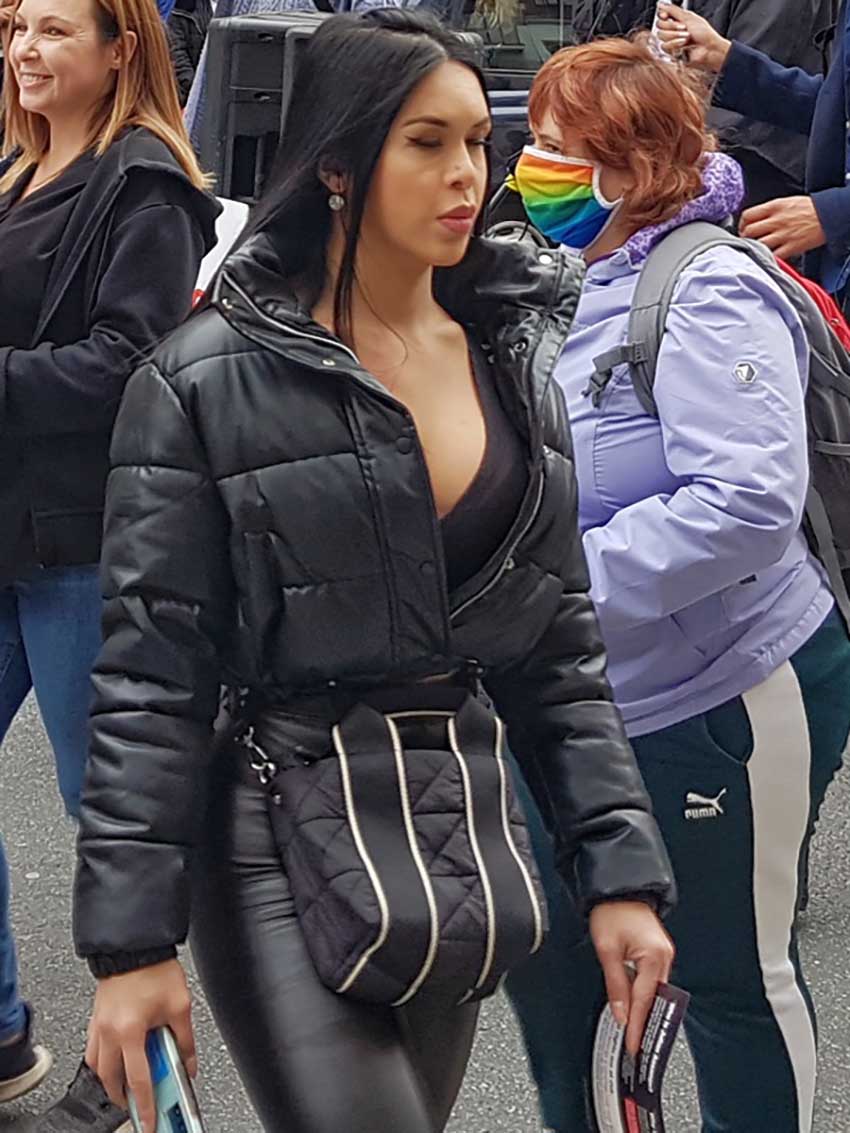 As chant leader and time-keeper, this law lord is just the ticket. He has a fine line in rap too.
Goodness gracious, what's that smell? Putrified justice from PRITI PATEL!!!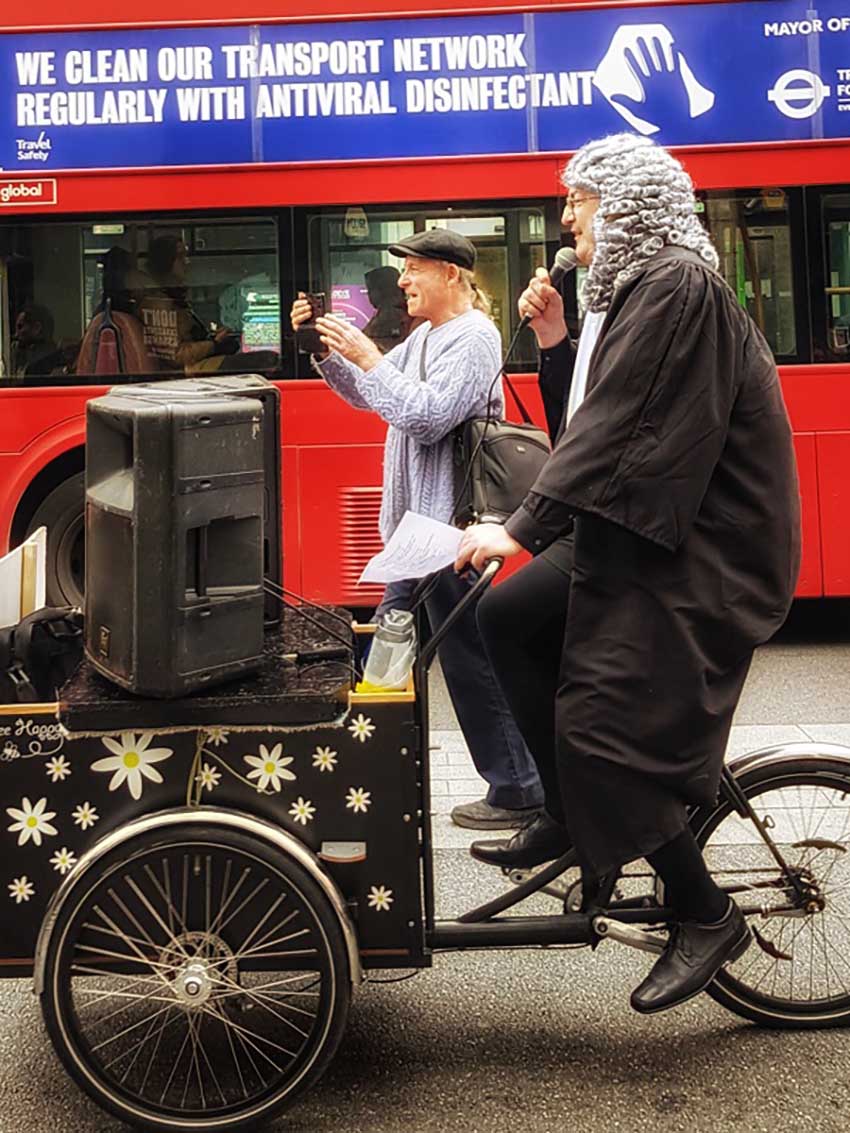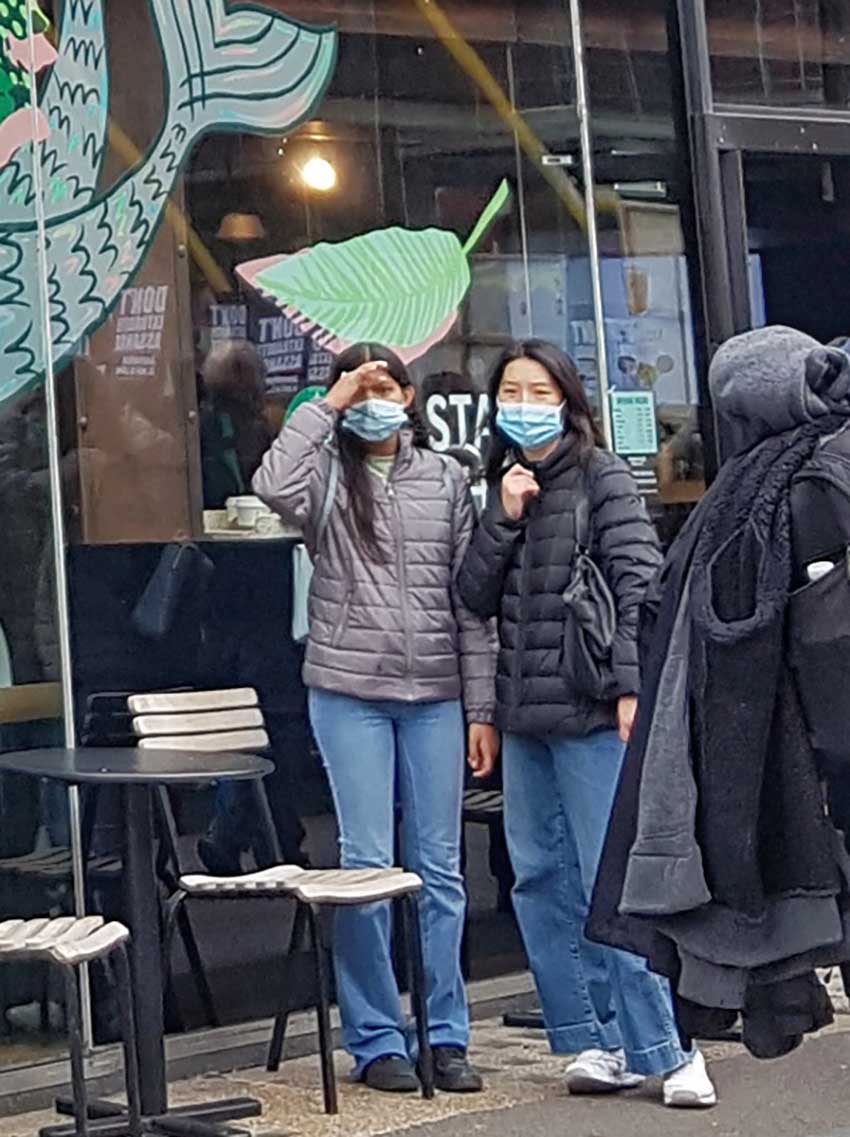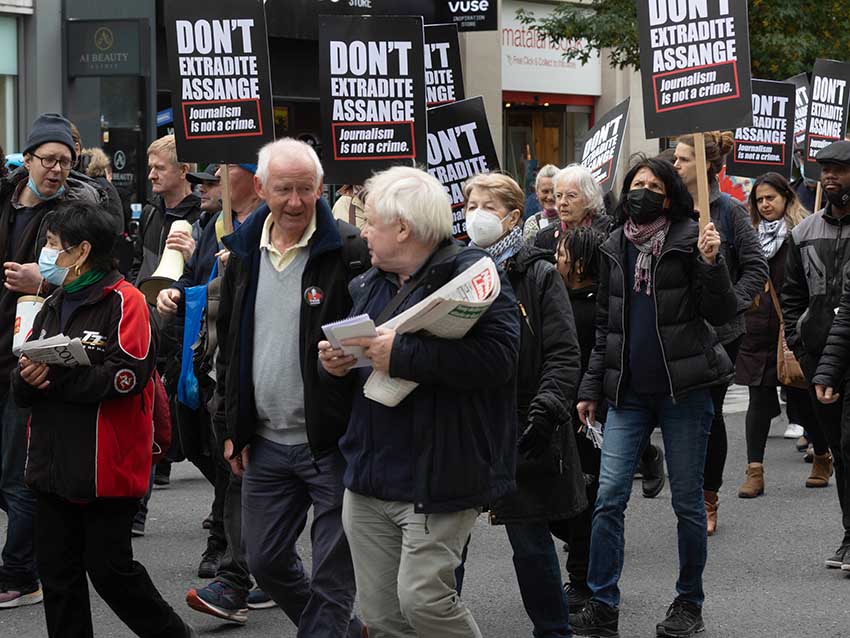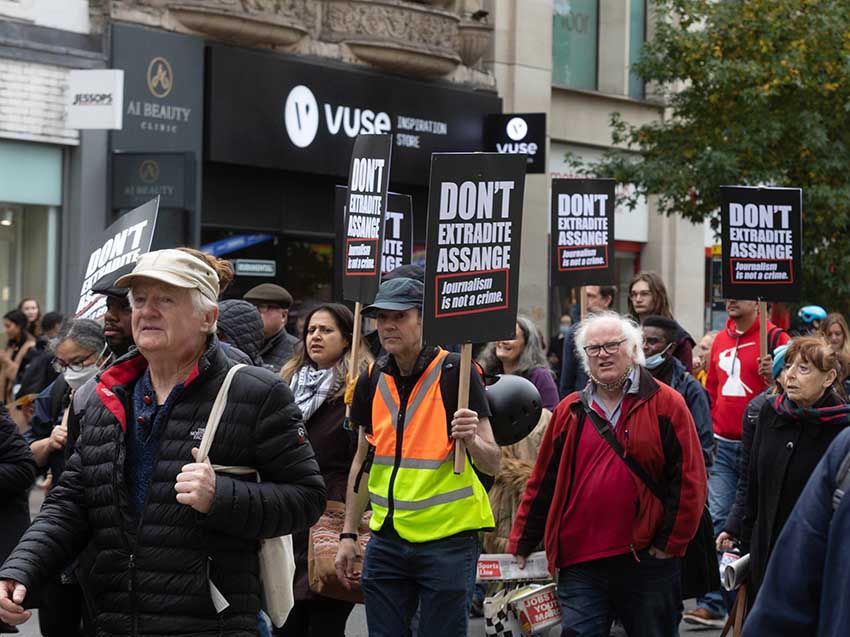 Jarvis Cocker's sister? She keeps popping up in my viewfinder.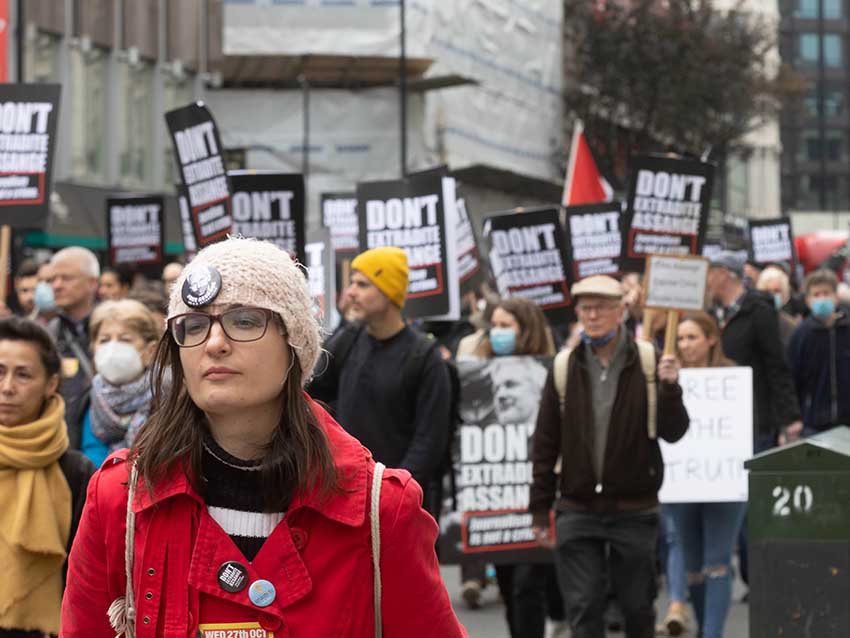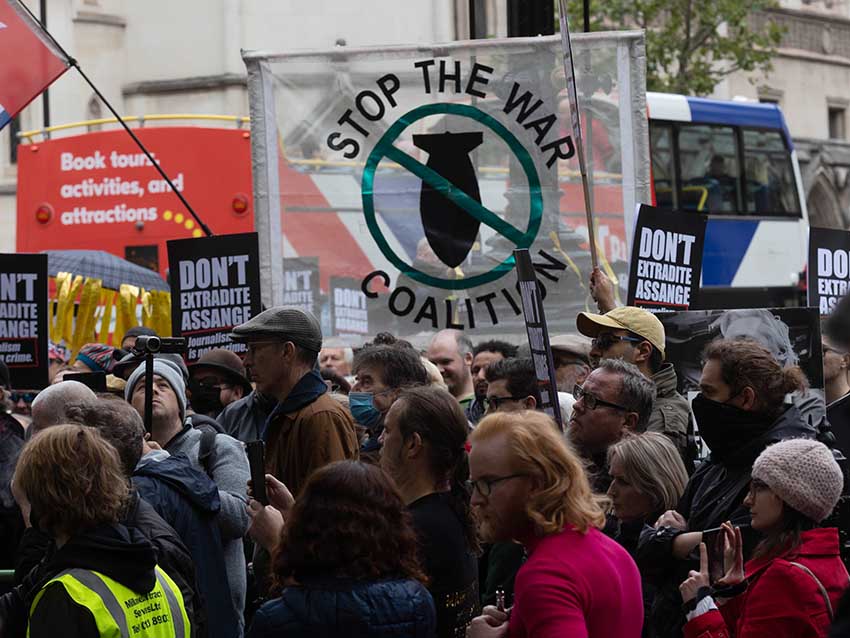 It takes the best part of an hour to get to the Royal Courts of so-called Justice.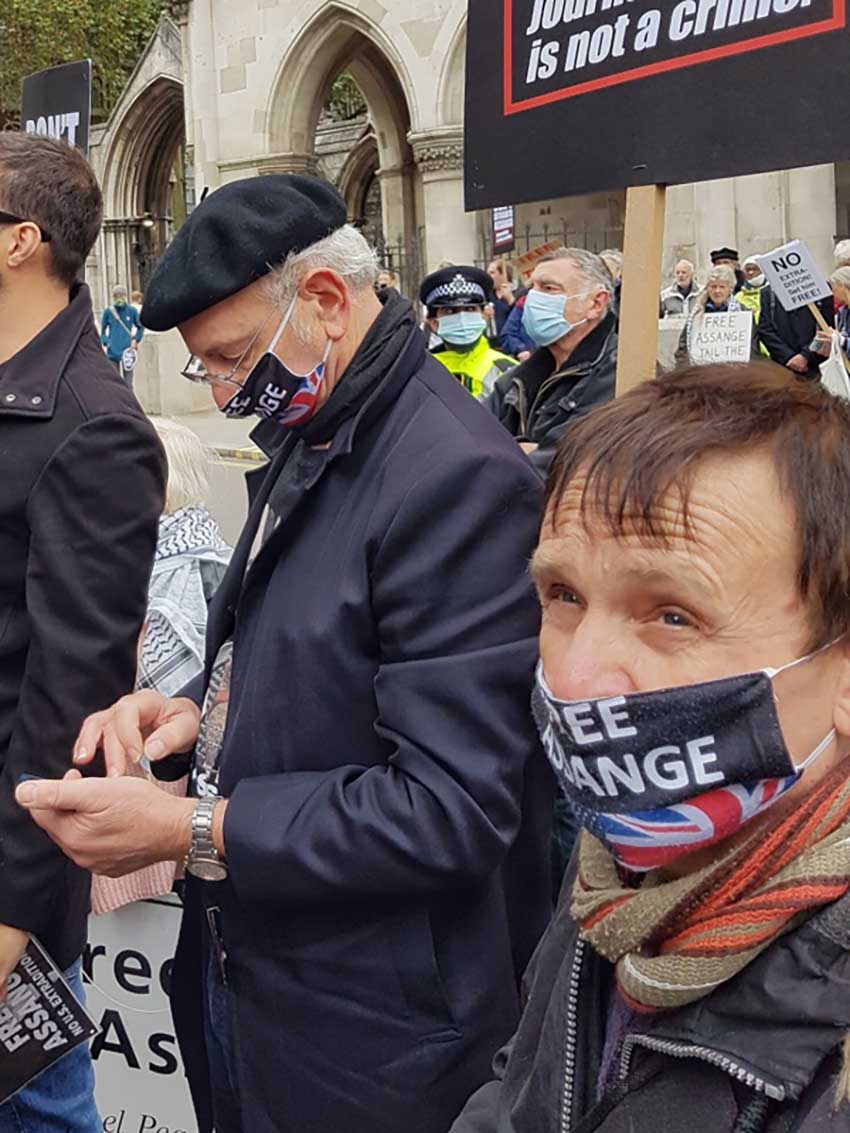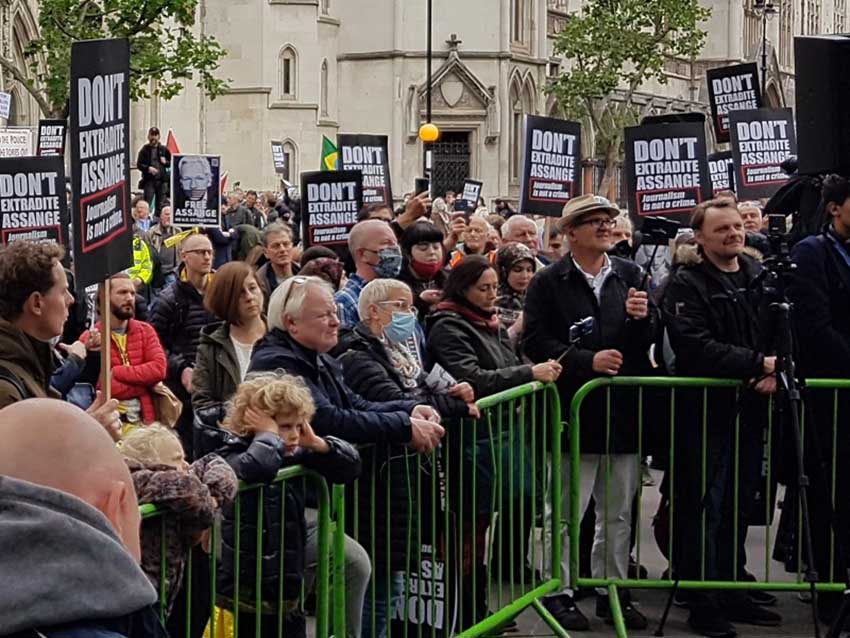 Speakers are brief, to the point, and introduced by master of ceremonies John Rees, who quit SWP – or did he? – to build, with old flame and fellow escapee Lindsey German, Stop the War.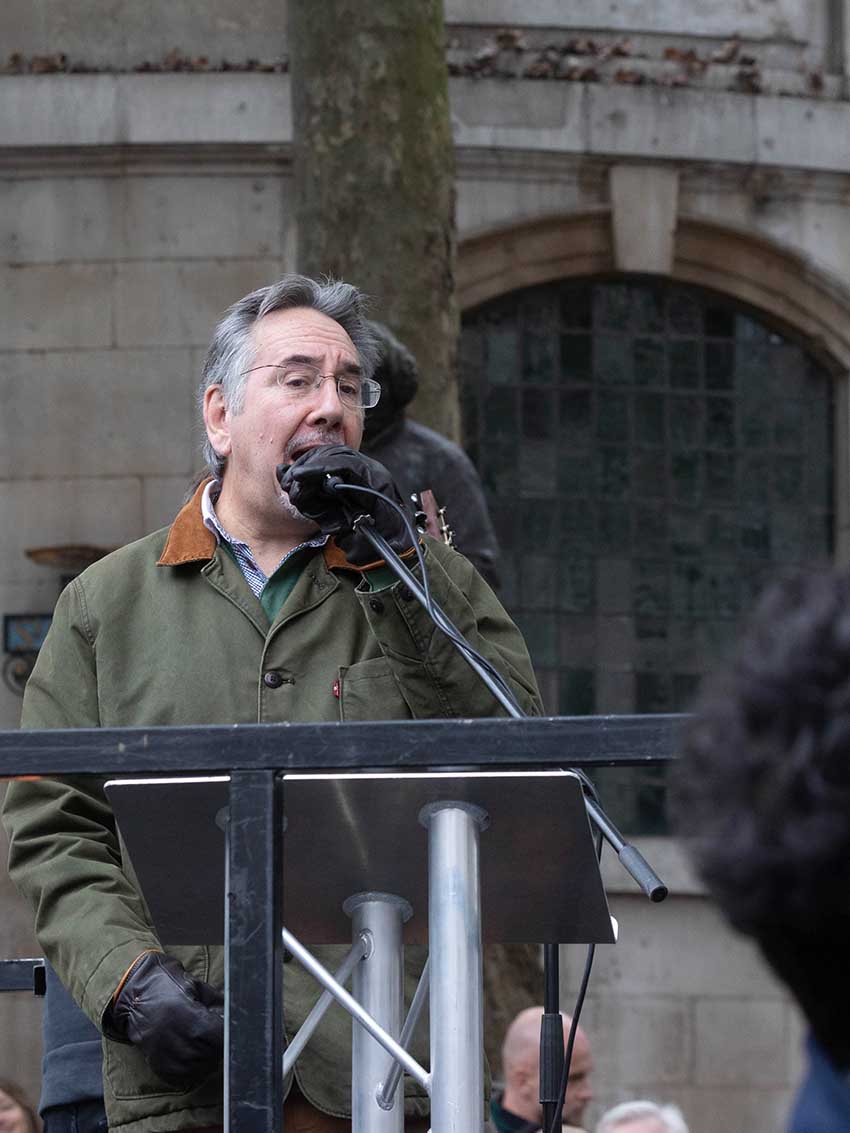 The man who would have been Jeremy's Chancellor …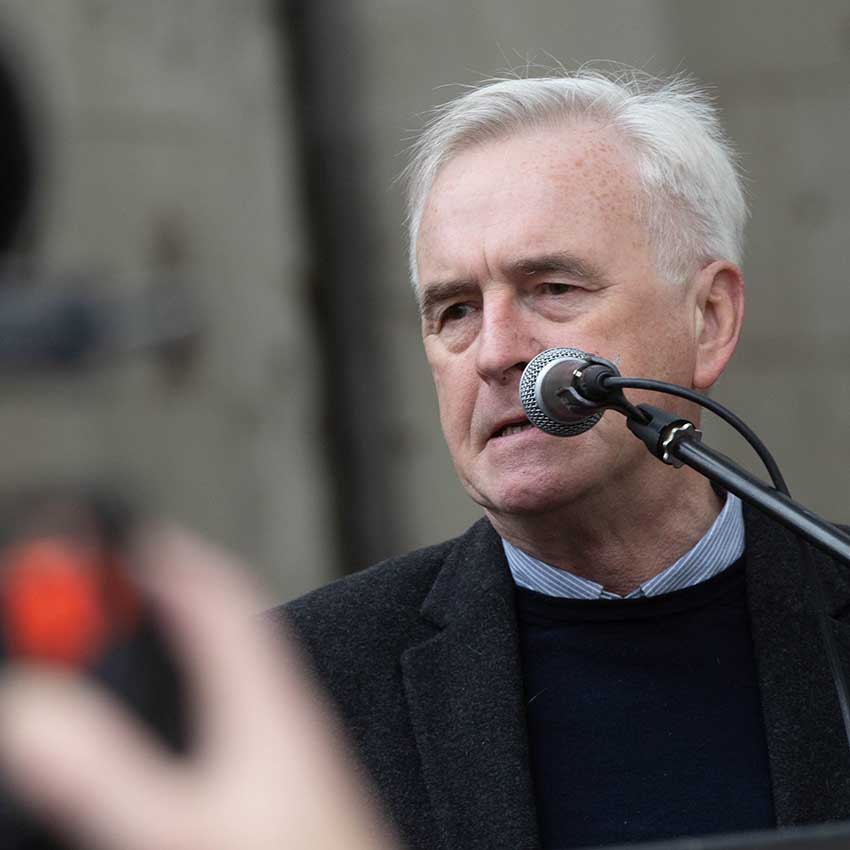 … his colleague Richard Burgon …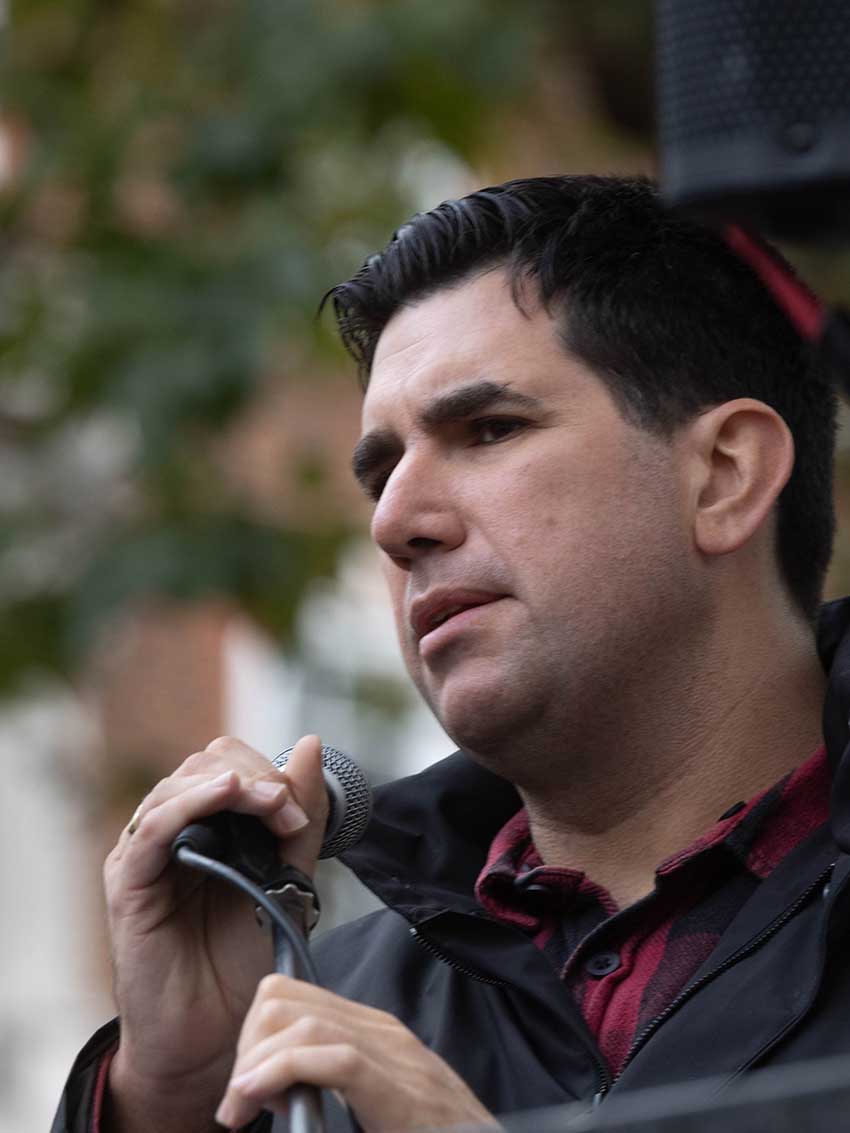 … rapper Lowkey …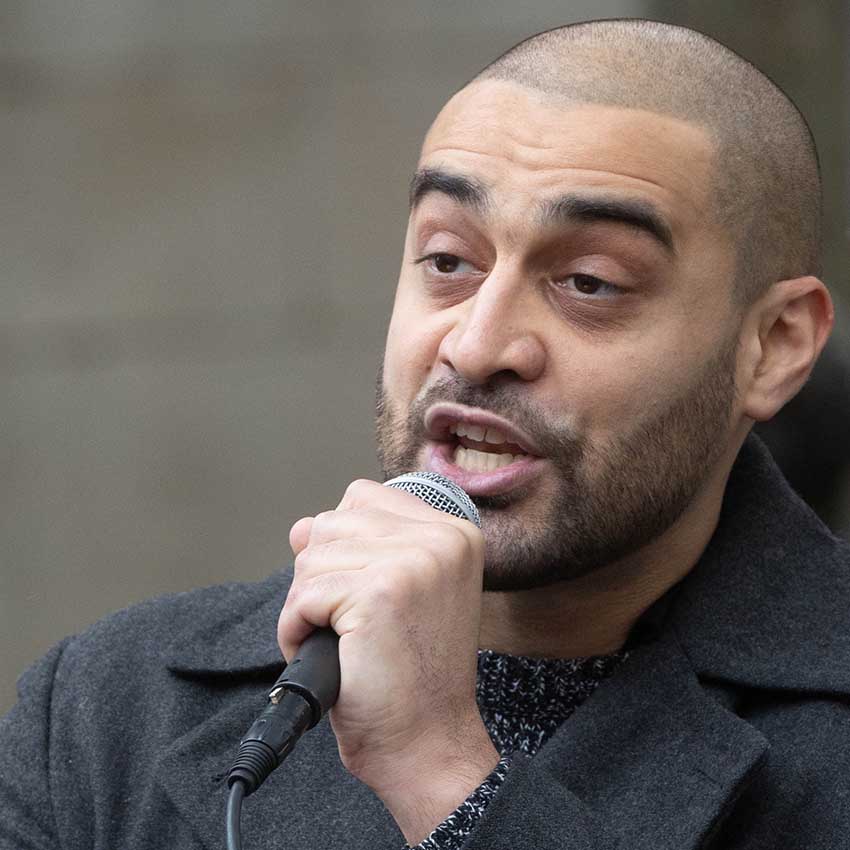 … The Muslim Association of Britain's first female President, Raghad Altikriti …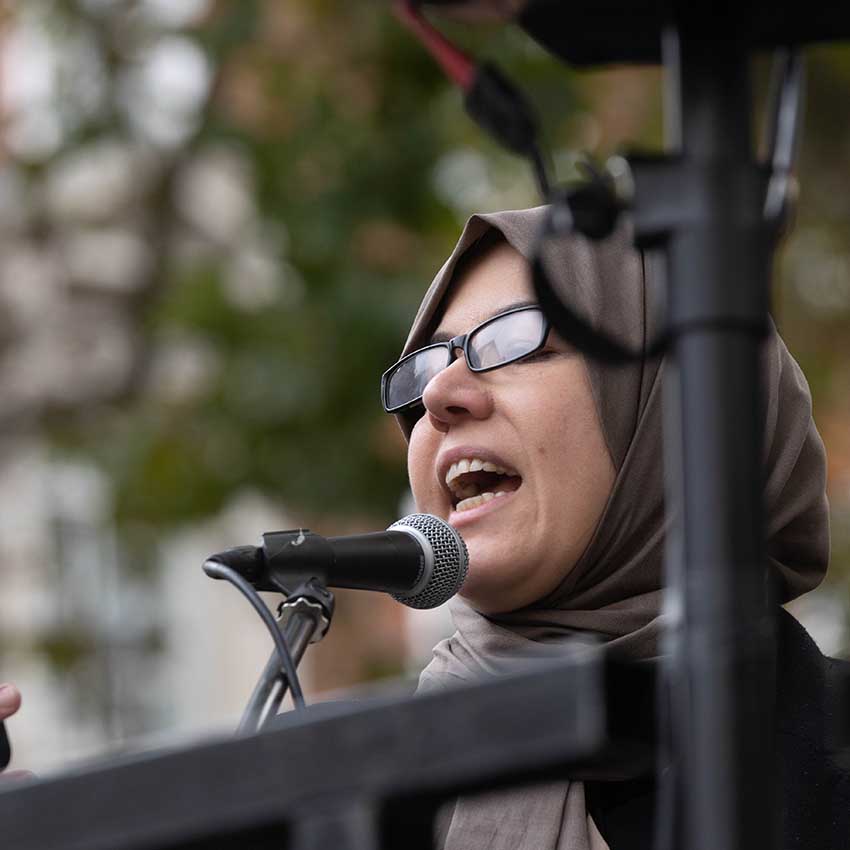 … and the South Africa born international lawyer who joined Julian's legal team to fight his extradition to Sweden. Now she's his fiancée, 1 and mother of his two small children.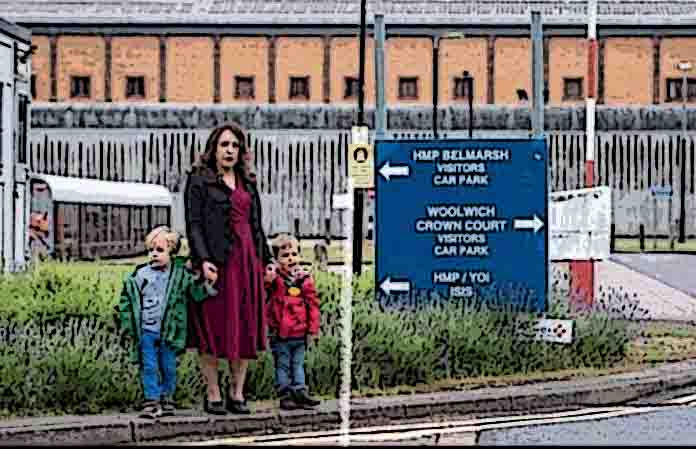 All the speakers are good but Stella brings something truly from the heart.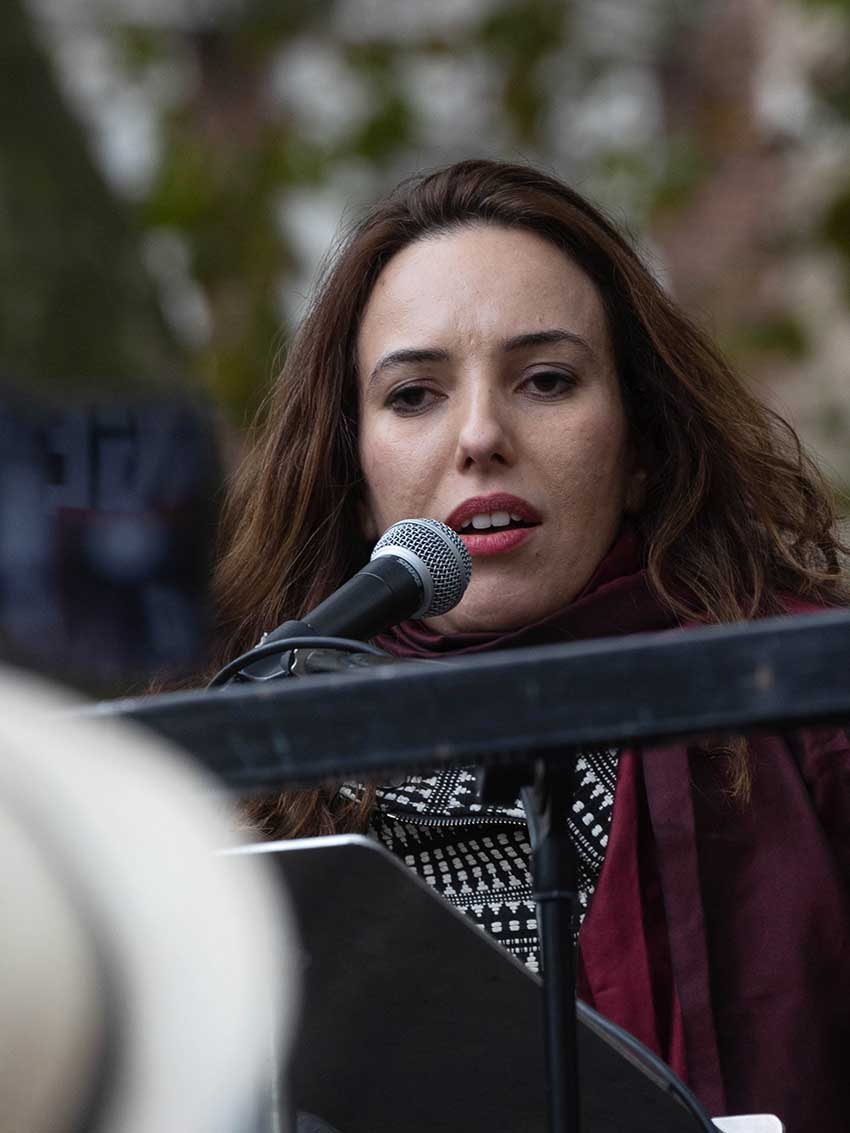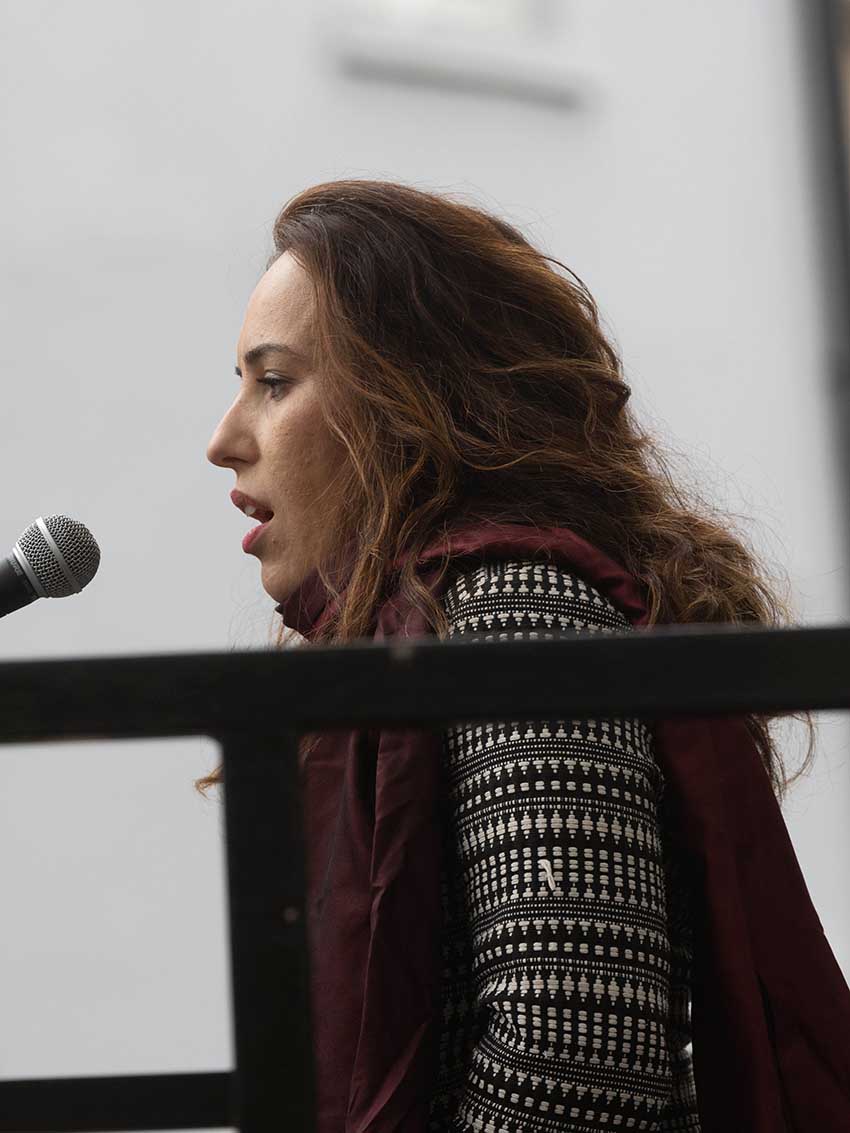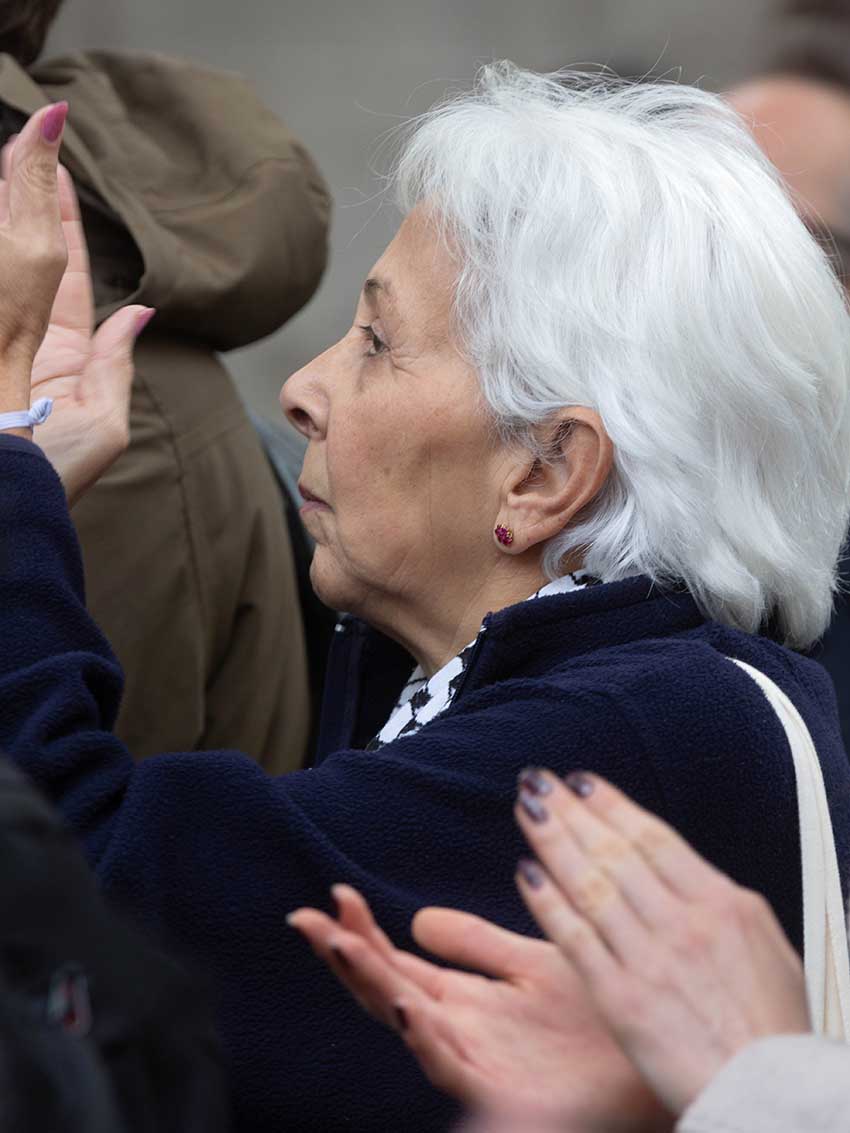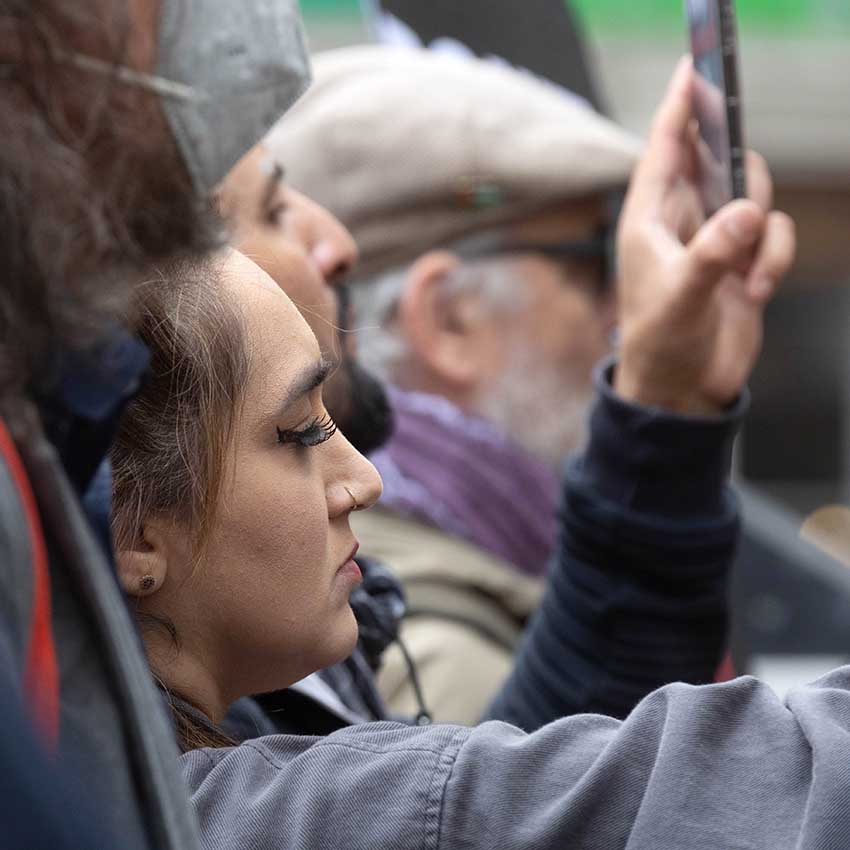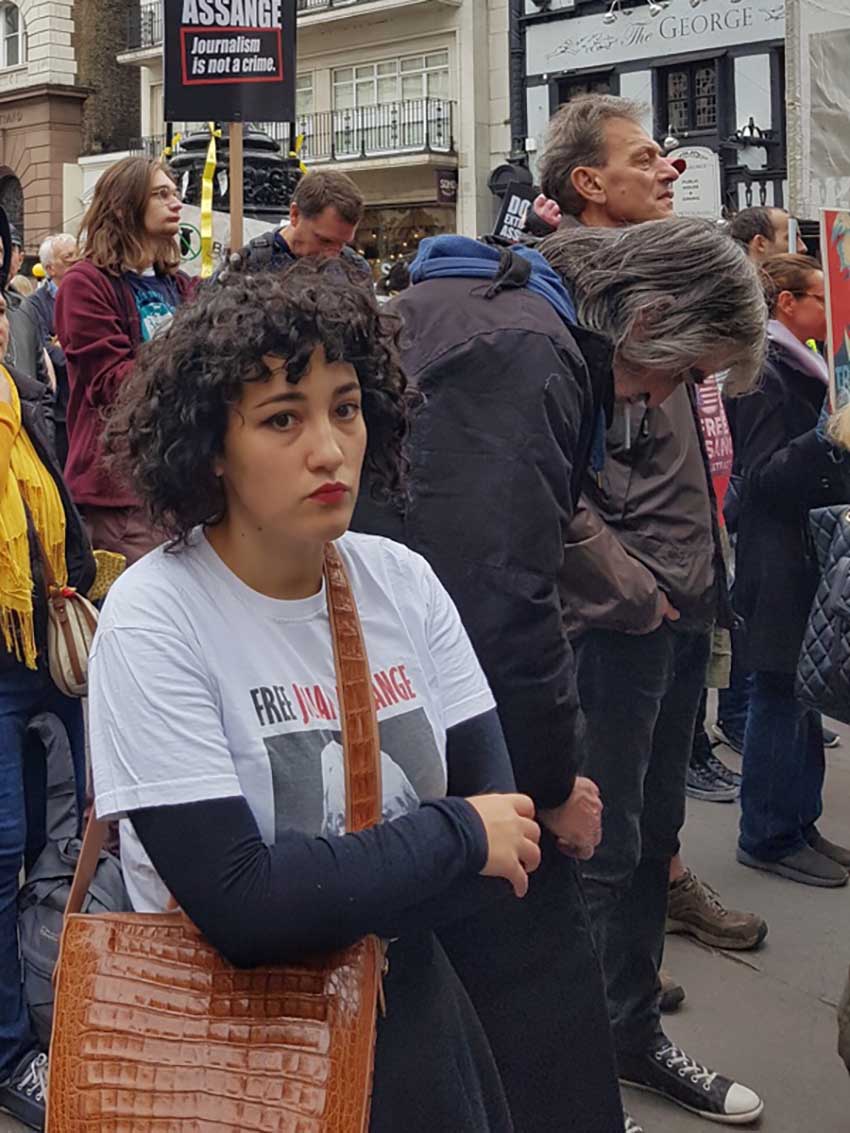 Then it's over. With time to spare I pop into the George, visible in the previous picture, to begin work on the images on my phone – processing those caught on my Canon R6 will have to wait till I get home – and sink a leisurely pint of Taylor's Landlord.
Leaving the pub and crossing back over, I see this on the now deserted pavement outside the Royal Courts.

Should have been 'shaming', not 'embarrassing'. But are the criminals who rule the USA and UK capable of either?
(It amuses people when I use the c-word like this. "Yeah", they say. "Right on man!" Then they get it. I'm not joking; not using playful hyperbole. I mean what I say. But all I have in my corner are evidence and reason. They have empire narrative, imbibed in a million ways, in theirs.)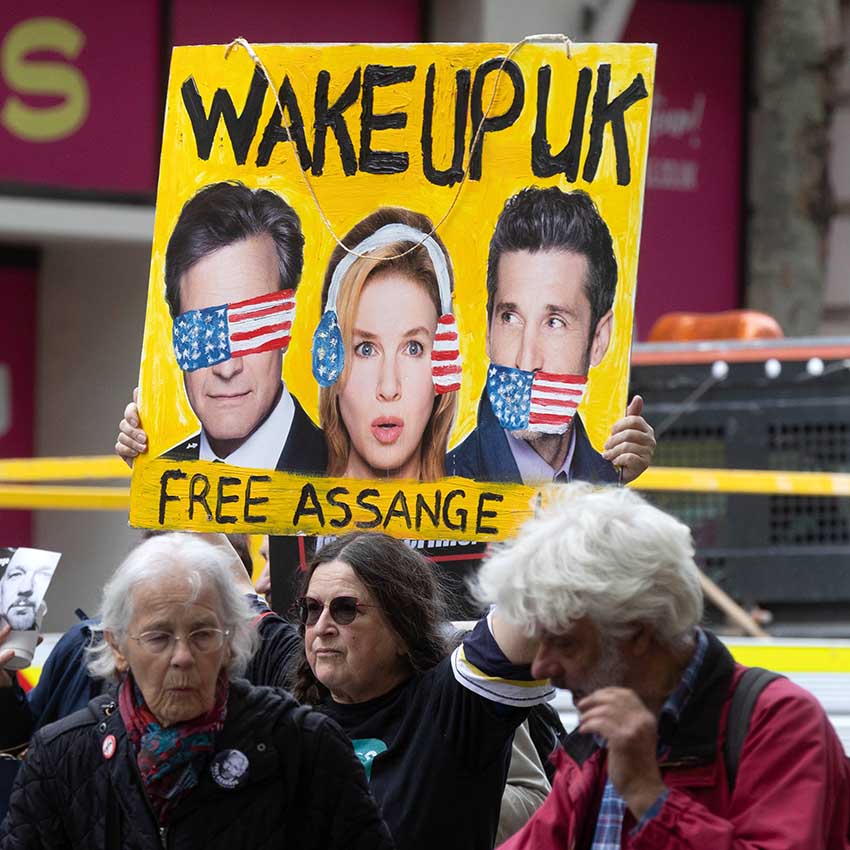 I can get to Victoria for free on the many buses going that way, but opt to walk the two miles: past the Aldwych and down the Strand, crossing into Hyde Park. I'm in Nottingham before ten, and home before eleven.
I'm not going to be able to make the Hearing, alas.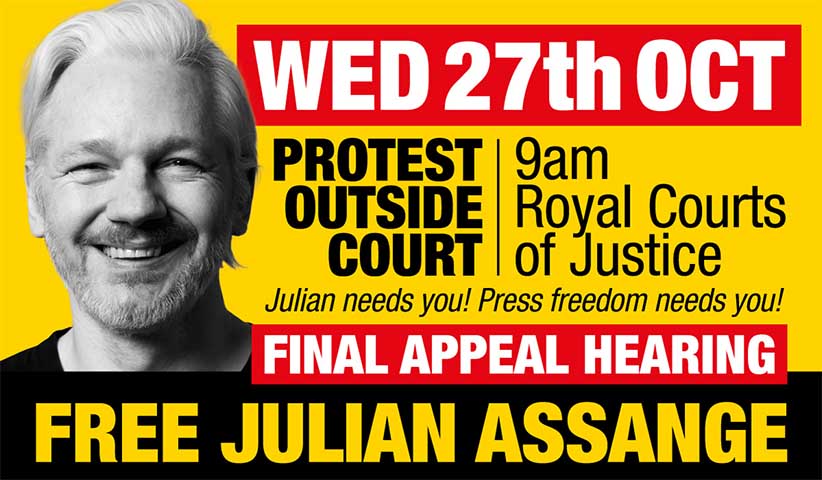 Wish I could say I was optimistic about its outcome. Like I said, criminals incapable of shame …
* * *