Seen just now on Facebook. It came with the caption:
Please don't allow yourself to become the person on the left.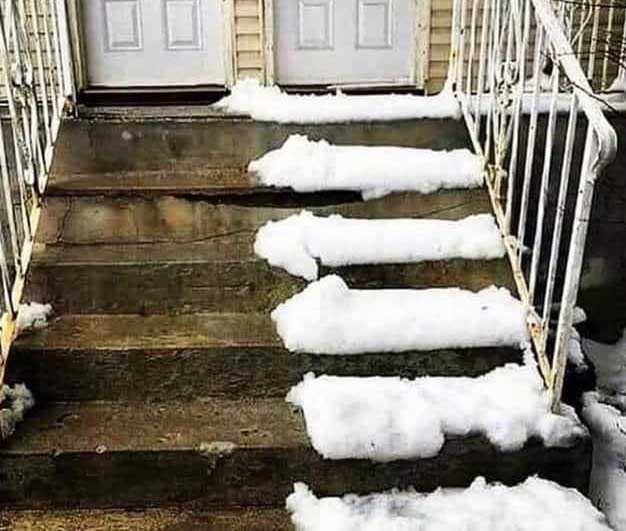 To be fair, we don't know Mr Left's side of the story. Maybe Mr Right murdered Mr Left's kids and only got six months because the judge was drunk. In which case we might still disapprove of Mr Left's selective snow-shovelling, but call it six of one and half a dozen of the other.
*