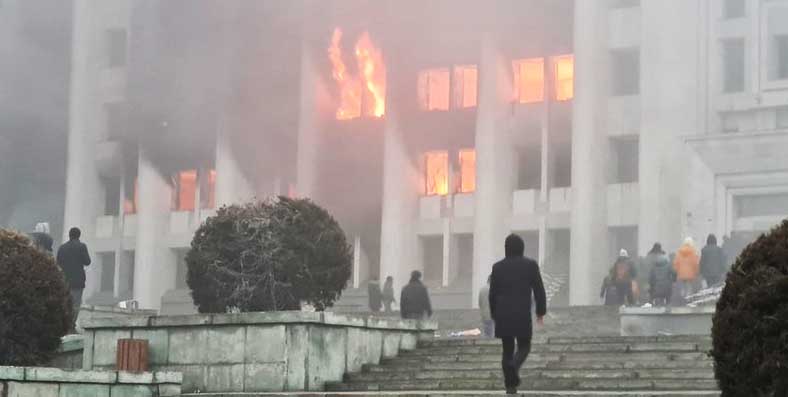 If you believe situations like Kazakhstan and Myanmar 1 to be popular uprisings against brutal dictators, you are unconnected to reality.
Brian Berletica (today, below)
I can't overstate the folly of thinking events in Kazakhstan can be grasped by careful readings of Guardian and Beeb, WashPo and CNN. For systemic reasons these sources, though they do employ subjectively honest reporters and commentators, are tainted beyond redemption.
Kazakhstan: why is the steppe on fire? (footnote 3)
If you buy my claim in the second quote above – or at least are minded to give me temporary benefit of doubt – where do you turn for sources not tainted? I gave several in that post, and will be giving more before I'm done on Kazakhstan. But if I had to pick just one, it would be Brian Berletica at New Atlas. 2
He begins by pointing out that while the violence in Kazakhstan has all the hallmarks of a text-book US funded 'colour revolution', of itself this doesn't make it one. To establish that, we need to look under the bonnet at its specifically Kazakh features, without losing sight of their fit with wider patterns.
Which is what Mr Berletica does. In just under thirty minutes he assembles the evidence – a mix of smoking gun, audit trail and circumstantial 3 – to establish beyond reasonable doubt that the terror which has beset Kazakhstan has indeed been orchestrated in Washington. 4
*