Here's another Facebook exchange. This one's about the publication on February 1st of the Amnesty International Report, Israel's apartheid against Palestinians: Cruel system of domination and crime against humanity.
Download the report here. Though 280 pages long, a lot can be gleaned from its Executive Summary and Conclusions sections, and skimming some at least of the substantive details laid out in between.
As an internationalist I have my criticisms of Amnesty but now is not the time to air them. It is highly significant that one of the world's best known NGOs is now saying unequivocally that, yes, Israel is an apartheid state.
Meanwhile, here's that FB exchange. When up against weak opinions strongly held, it's a good idea to keep things calm and courteous, and to keep things factual.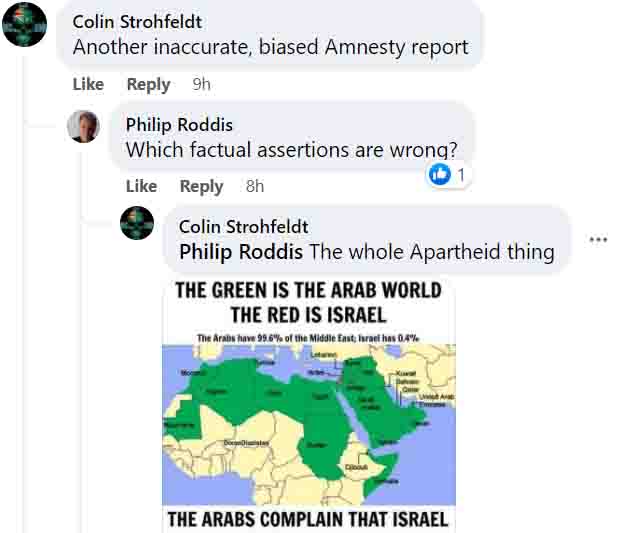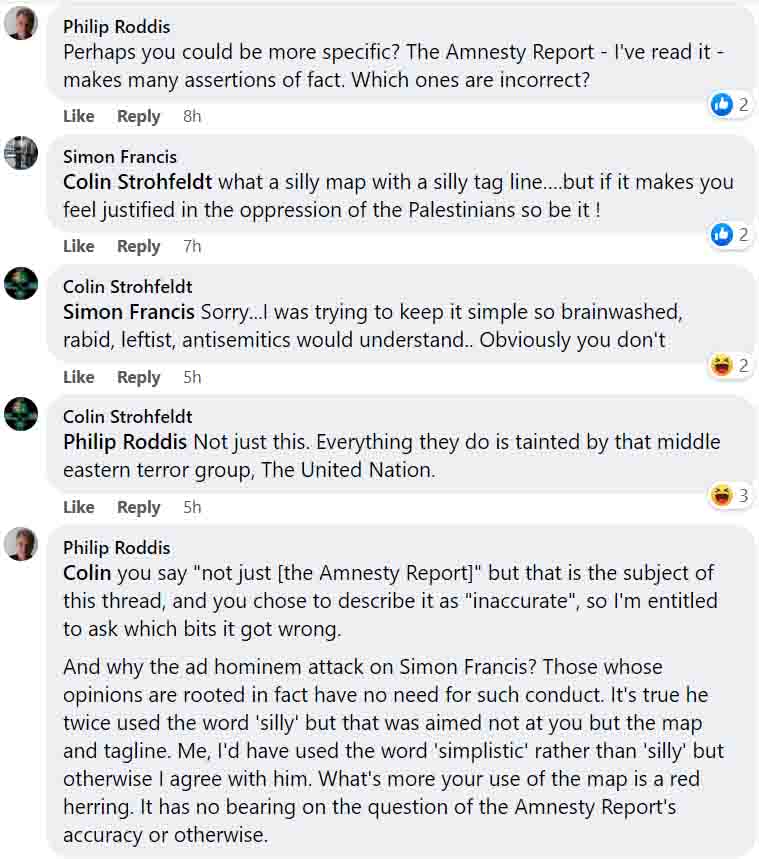 .
My own understanding of why Israel is the way it is, and why it continues to have the support – at times mildly critical but always unconditional – of the West is given in a book review: Israel: a Beachhead in the Middle East
As it happens, a report yesterday in the centrist outlet, Al-Monitor, carries the all too familiar story of a Palestinian death at the hands of the IDF. That the man, handcuffed and left for hours on a freezing January night, was eighty is not what made his case newsworthy. It's that he had US citizenship.
* * *