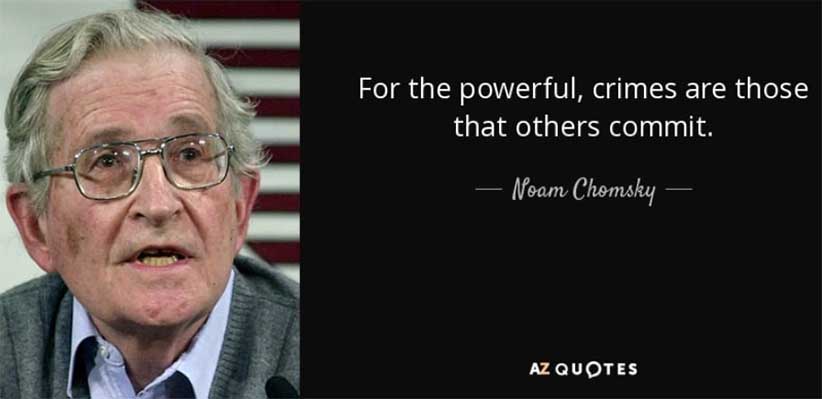 The Economist today, February 25, 2022:
… on a gloomy grey morning on February 24th, the onslaught against Ukraine ordered by Russia's president, Vladimir Putin, had acquired a sickening inevitability. Yet nothing about this war was inevitable. It is a conflict entirely of his own making. In the fighting and the misery that is to come, much Ukrainian and Russian blood will be spilled. Every drop of it will be splattered on Mr Putin's hands.

For months, while Mr Putin had remained in seclusion, amassing roughly 190,000 Russian troops on the borders with Ukraine, the question had been: what does this man want? Now that it is clear he craves war, the question is: where will he stop?
I beg to differ. Other than to the misinformed and the wilfully obtuse – a large constituency, I grant you – the question of what Mr Putin wants has always been clear. See in this respect what he said two days before Christmas in an eight minute reply to a British journalist's question.
And now we are where we are. Russia's move, whether "special operation" or full invasion, has taken me by surprise. I'd thought it possible but unlikely. Do I condemn it? Below, drilling down from global through regional to local aspects of the matter, are the reasons why I'm more likely to stick pins in my eyes:
Global: the USA and its junior partners, collectively and euphemistically known as The West, constitute an empire in decline. The two powers at either end of the Eurasian land mass, by contrast, are not only in the ascendant but have been pushed by every Washington administration since Reagan into one another's arms. 1 Given these two realities – and given that, for reasons set out often on this site, 2 media independence falls by the wayside on subjects where serving truth cannot be squared with serving power – nothing they tell us about China or Russia can be trusted.
Regional: successive waves of NATO expansion constitute (a) a promise broken not once but many times, and (b) a situation the USA would not for a moment tolerate – both Latin American history and the Monroe Doctrine show this – on or near its own borders. Yet our "free press" is either silent on such matters, or derides them as mere pretexts for Kremlin devilry.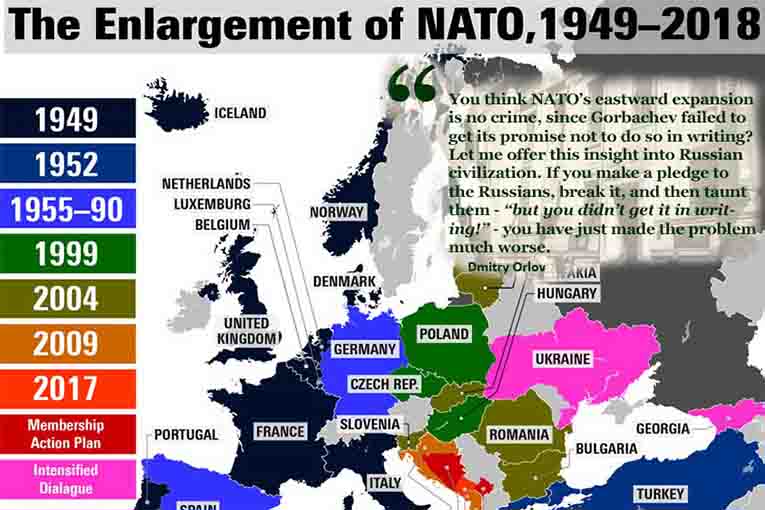 Local 1: Ukraine's current boundaries are a recent affair. When its ethnic Russians say the country is a Russian – or Soviet – creation they speak the truth. Lenin then Stalin 'gifted' Russian territories to Ukraine, but it was Kruschev who in 1954 added Crimea.
Local 2: The Maidan coup of 2014 which overthrew Moscow leaning Yanukovych was orchestrated in Washington and executed by Hillary Clinton's deputy in Kiev, Victoria Nuland. Everyone half ways switched on is aware of Nuland's "fuck the EU" comment but the leaked phone call – hear it now – in which she made it offers a remarkable window on empire cynicism. Her calm discussion with US Ambassador to Ukraine, Geoffrey Pyatt, on who shall and who shall not lead a post-Yanukovych regime in Kiev speaks volumes on Washington's weaponising of 'democracy'.
Local 3: the string of post Maidan administrations in Kiev have offered fascism, anti-semitism and, most significant here, strident Russophobia. This is part of the context, incidentally, for Crimea's overwhelming vote to secede to Russia. As the neofascists of the Azov Battalion terrorised the peninsula, Russia – no doubt mindful of the need to secure one of the two military bases outside her borders (America has 800) – annexed Crimea. The need to protect – or is R2P a one way street? – aside, the risk of the Hitler idolising Azov getting its hands on nuclear weapons eclipsed all other considerations.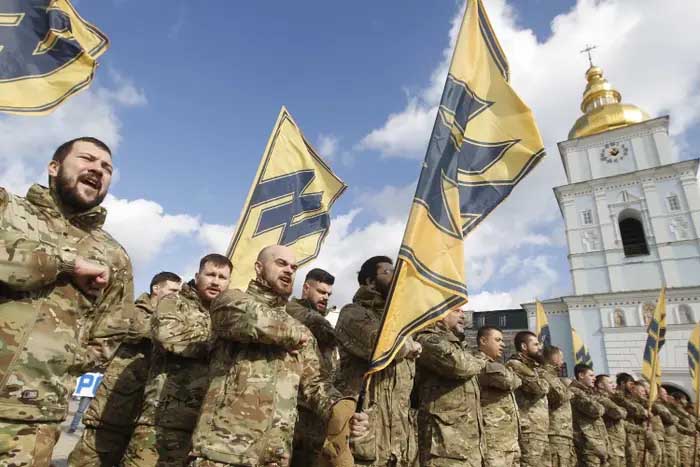 Local 4: the same Kiev Russophobia also alarmed the majority populations of Luhansk and Donbas in the far east of Ukraine. Since they declared independence, also in 2014, those populations have been surrounded on all sides barring the eastern border with Russia, and subjected to artillery bombardment costing thousands of lives: an eight year old infamy receiving scant attention in Western media. It seems to me that Putin's recognition on Monday (February 21) of the two territories as sovereign is long overdue. Given the domestic pressure on him to "do something" about the Ukrainian Russians' ordeal, it speaks volumes on the restraint of Putin, Lavrov et al that they did not act sooner.
For these reasons I shall not be joining the chorus of condemnation – which to my dismay but not my surprise many on the Left have joined 3 – of Russian "aggression". Now where did  I put those eyeball pins? 4
* * *