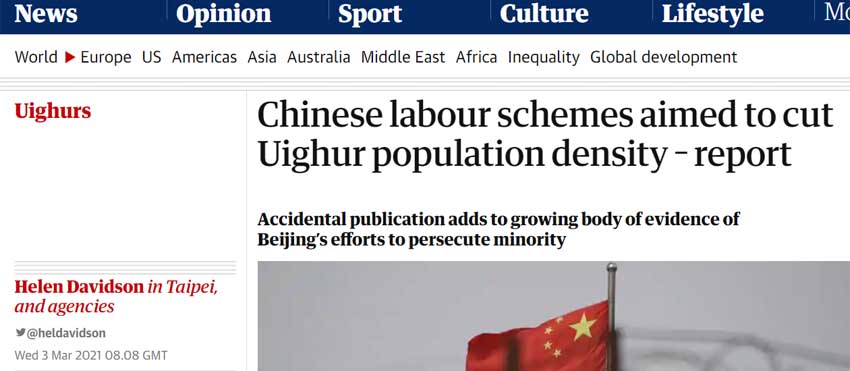 *
Caitlin Johnstone begins her post today:
A new Gallup poll finds Americans' opinion of Russia and China at historic lows, with 79% now reporting an unfavorable view of China, 77% an unfavorable view of Russia …
A recent Mintpress News article, After Years of Propaganda, American Views of Russia and China Hit Historic Lows, points the finger at the obvious culprit:
Last year, American military planners advised that the US step up its campaign of psychological warfare against Beijing, including sponsoring authors and artists to create anti-China propaganda.
Say what? Sponsoring authors and artists to create anti-China propaganda? Here's the link to the Mintpress article Caitlin cites. Note this passage:
Military analyst David Maxwell, a former Special Ops soldier himself, advocated for a widespread culture war [to] include the Pentagon commissioning … "Taiwanese Tom Clancy novels" 1 to demonize China and demoralize its citizens, arguing that Washington should "weaponize" China's one-child policy by bombarding Chinese people with stories of the wartime deaths of their only children, and therefore, their bloodline.
[This] tactic was used in the first Cold War against the Soviet Union, where the CIA  sponsored  a huge network of artists, writers and thinkers to promote liberal and social-democratic critiques of the USSR, unbeknownst to the public, and, sometimes, even the artists themselves.2
My first comment is one I make all the time: news media work to a corrupt model.3 My second is that we the consumers of those media (though not the primary customers) have an inflated sense of our independent mindedness.4
My third is China specific. As Stephen Gowans put it in a What's Left post of a few days ago on the Uyghur accusations:
… two consecutive administrations have designated China a rival [so] have politically-motivated reasons for slandering their challenger.5 Moreover, apart from using the hyper-aggressive US military to extort economic and strategic concessions from other countries, US administrations have a long record of fabrication to justify their aggressive actions. That "two consecutive administrations" have held that the Chinese are carrying out a genocide is evidence of nothing more than Washington continuing to operate in its accustomed fashion of churning out lies about states that refuse to be integrated into the US economic, military and political orbit. A Serb-orchestrated genocide against ethnic Albanians in Kosovo; hidden weapons of mass destruction in Iraq; moderate rebels in Syria: these are only the tip of the iceberg of US lies and calumnies offered as pretexts for imperial aggression. Genocide in Xinjiang is but the latest.
Off the top of my head the best analogy I can think of, for the folly of taking at face value any US accusation against China, is murderer Christie on the stand at the Old Bailey, 1950, giving the testimony that would send innocent Timothy Evans to the gallows.
Though in truth the comparison is too kind to Washington.6
Please do feel free to wake up.
* * *