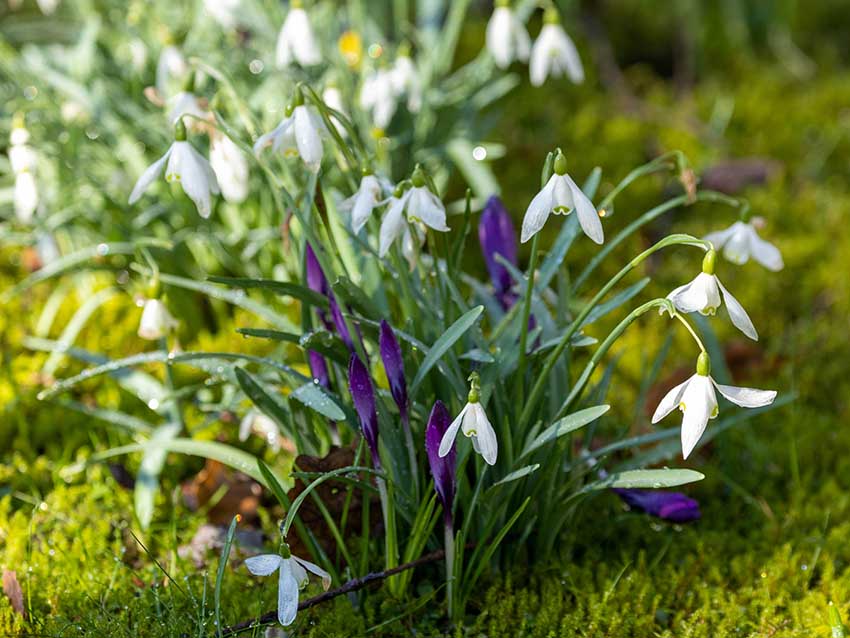 .
After spending all of February doing my tiny bit to combat the most intensive propaganda blitz of my life, I took a break in the last few hours of the month.
At eight pm I threw the necessaries into the motor to set off in darkness and driving rain. Four hours later, in the first few minutes of March, I slid the Skoda into the small car park – free, with no limit on duration of stay, but at sane hours hard to bag one of its few spaces – at Waterhead Pier, a stone's throw from Ambleside Youth Hostel. When I climbed out of my two sleeping bags at 06:30 there was ice on the car but I'd slept well and, as mist hovered over Windermere, the dawn came packed with promise.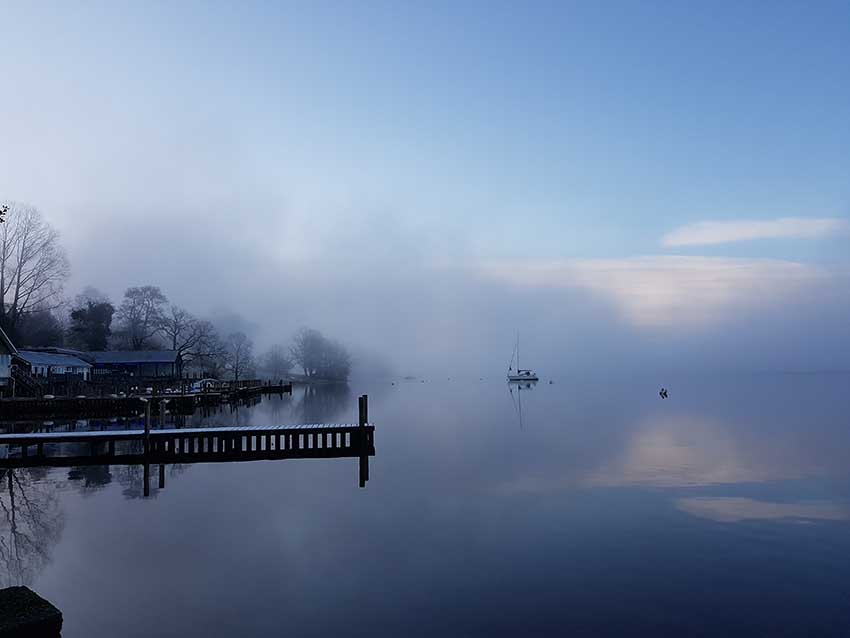 My walk to Grasmere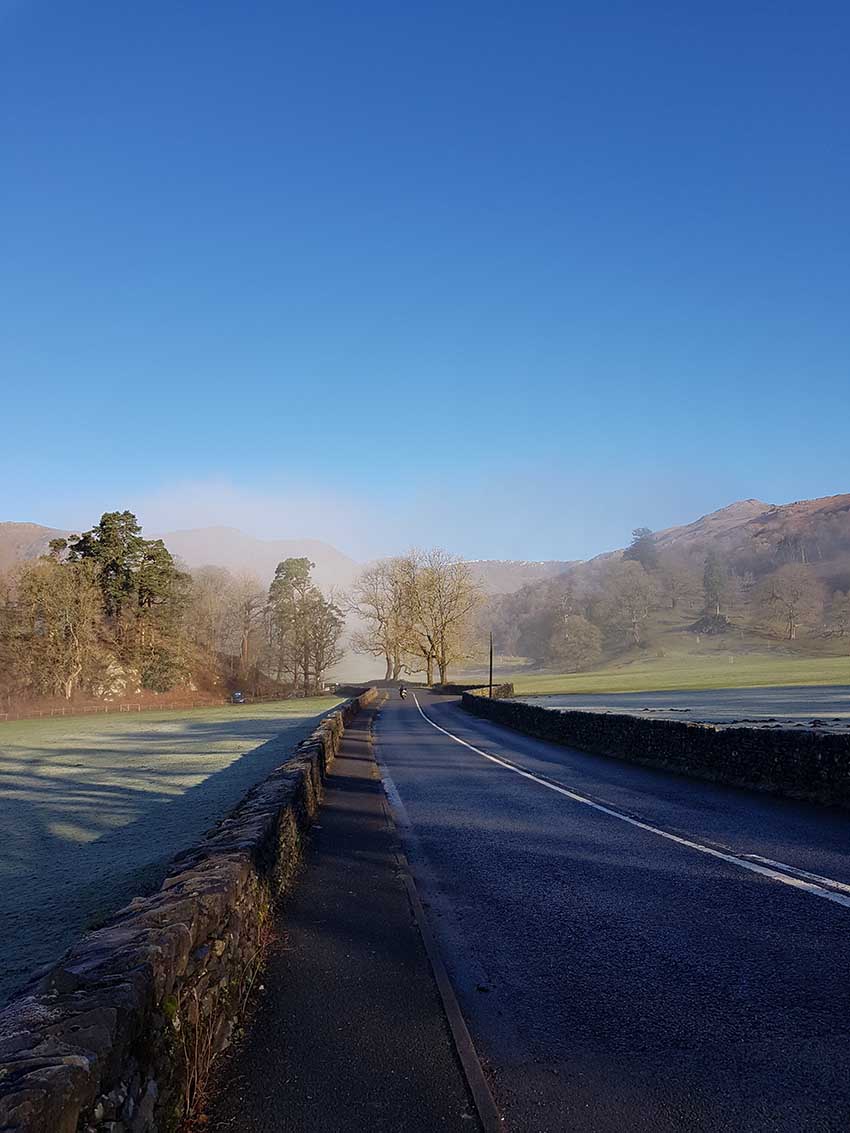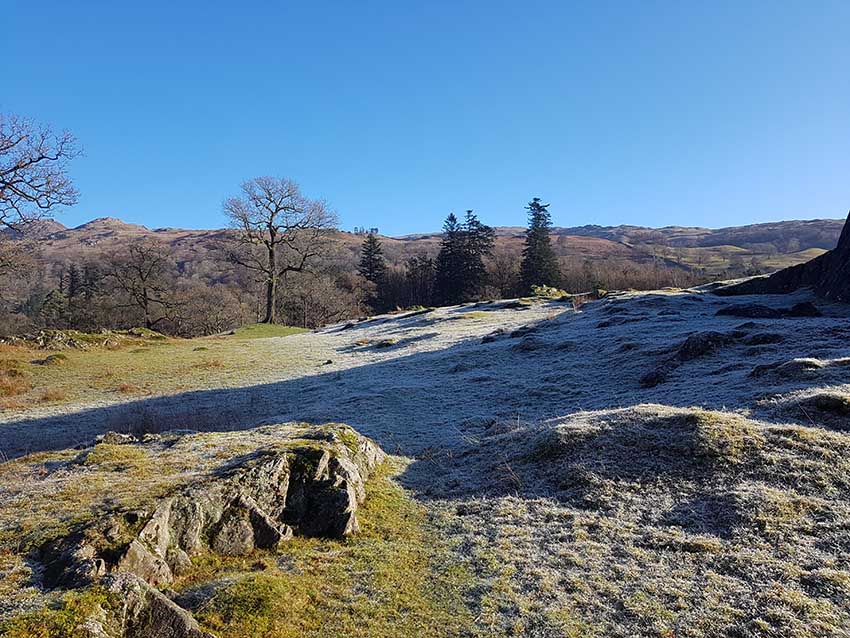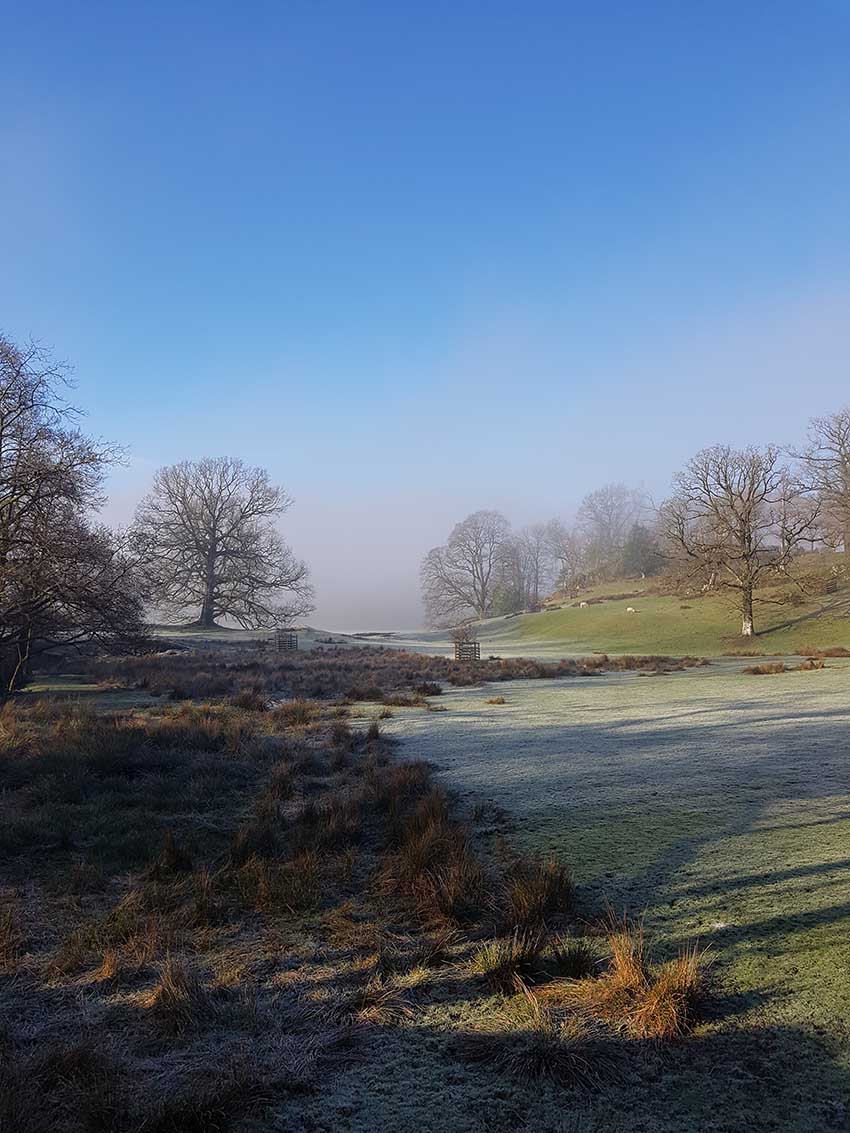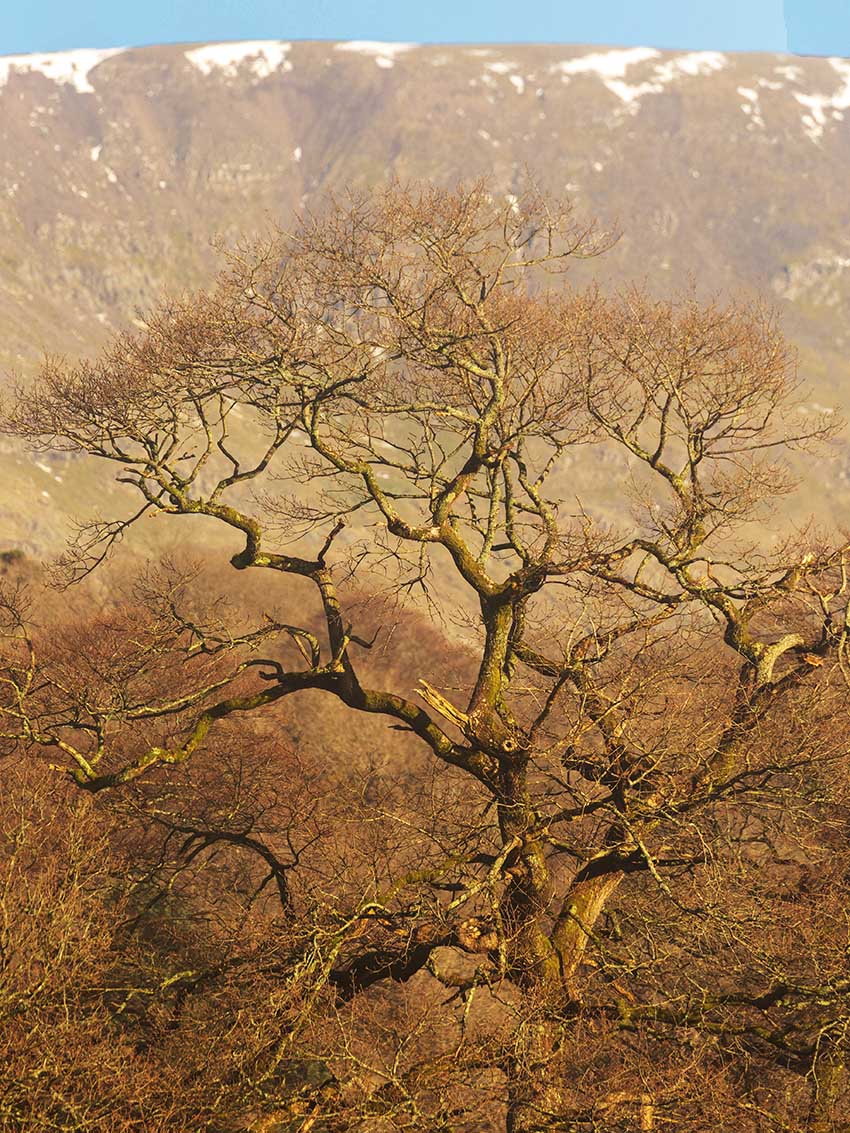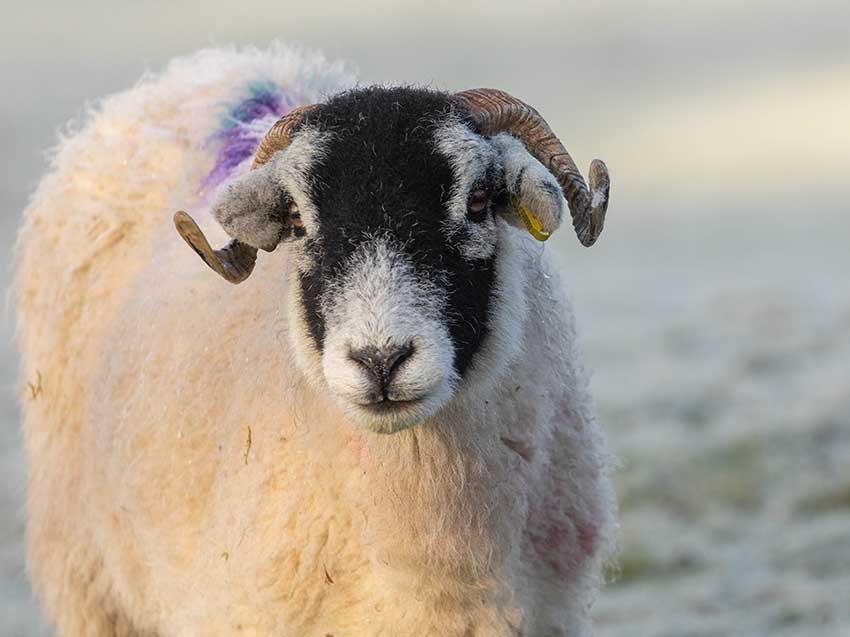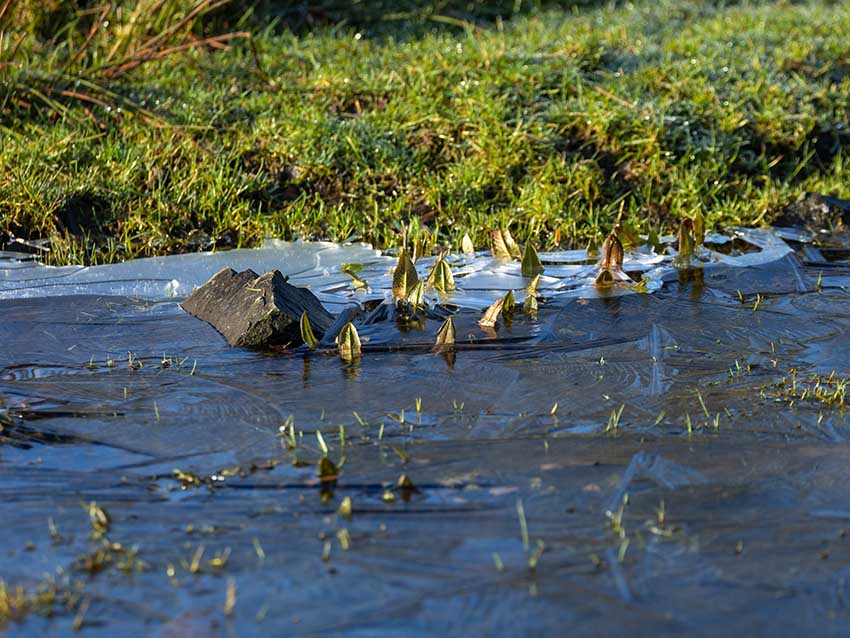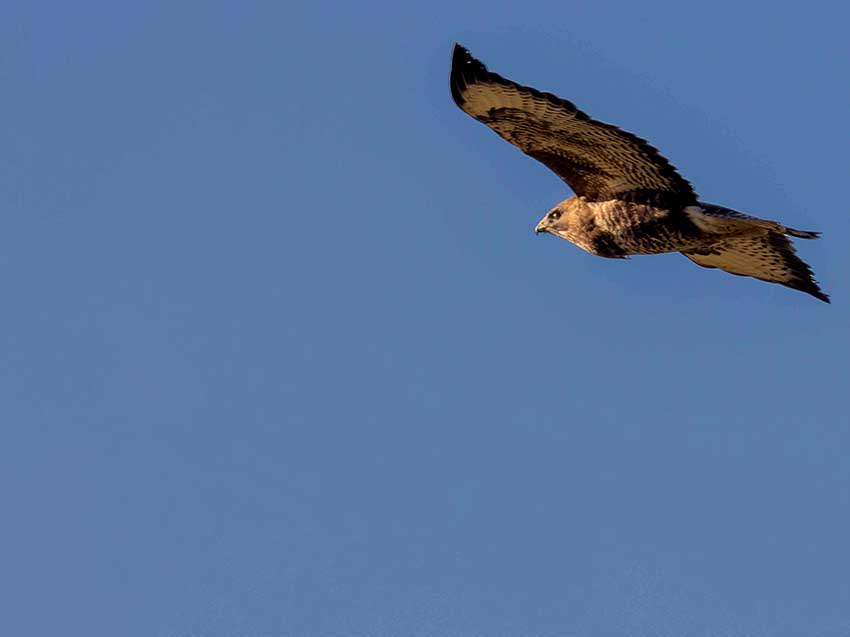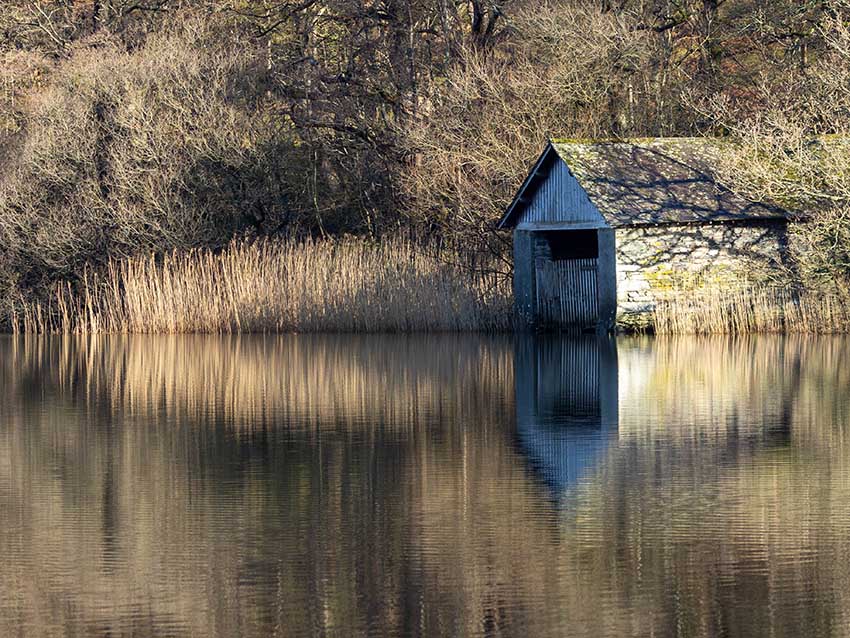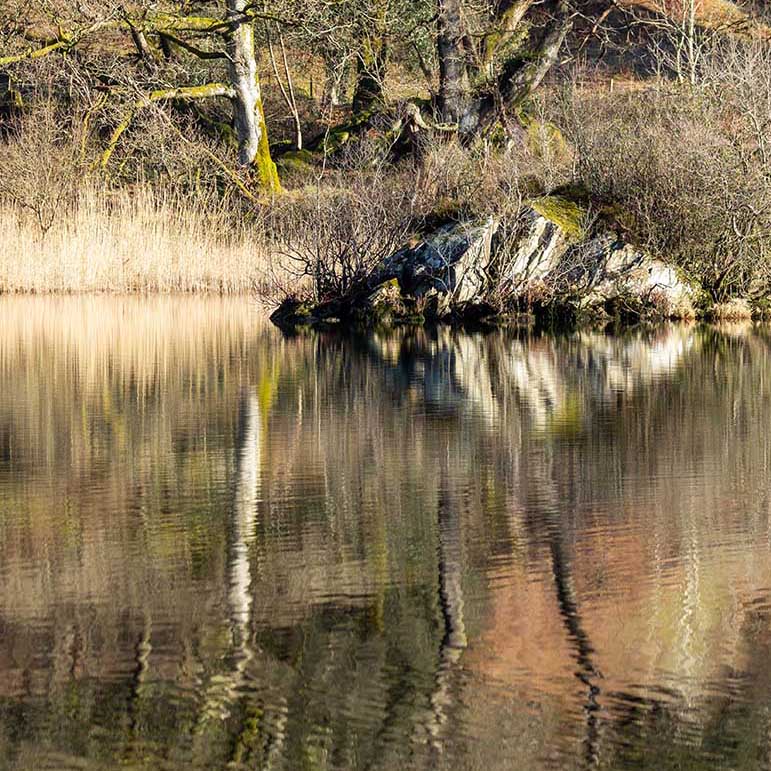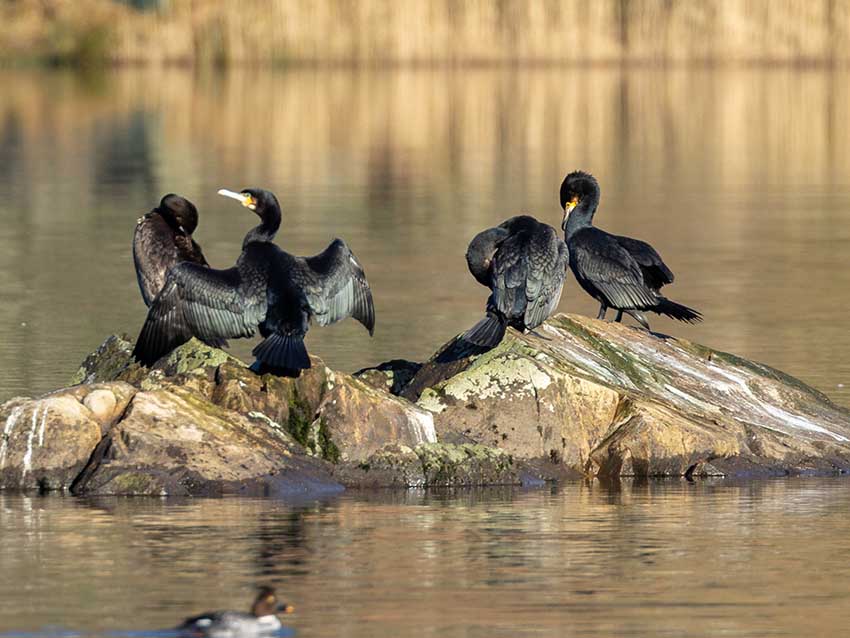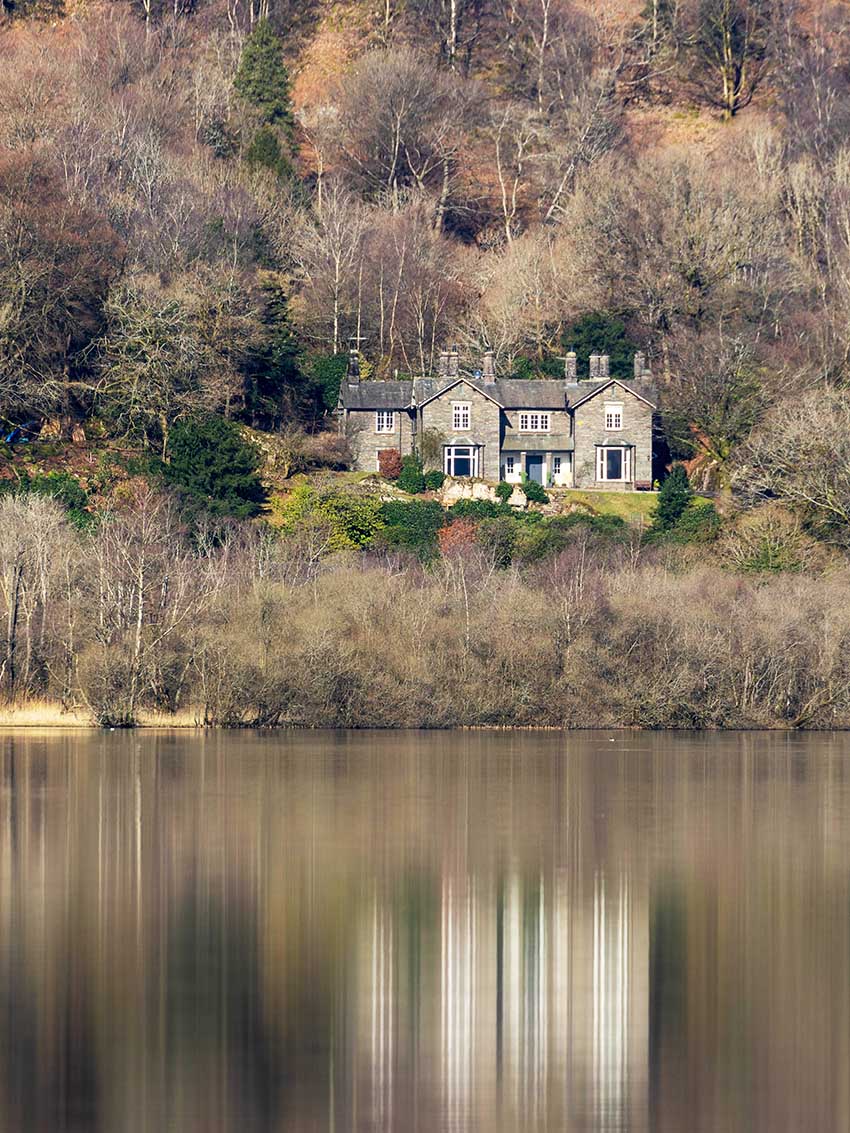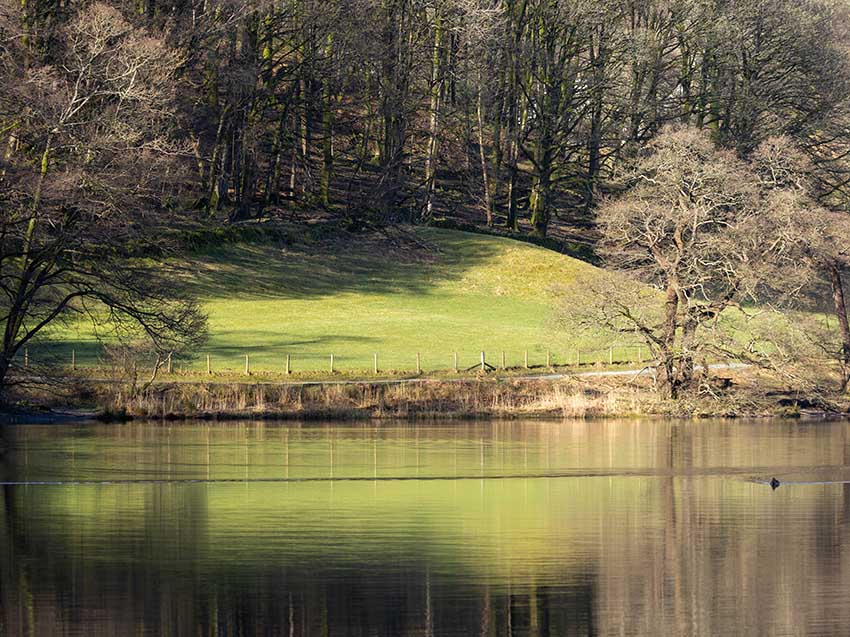 Meet Pete the Piker
Can't say I approve of fishing, though as boy it was my joy. And credit where it's due, Pete (I took his details to send him these snaps) handled this nineteen pounder with exemplary care before returning her – all big pike are female – unharmed to her Rydal Water universe.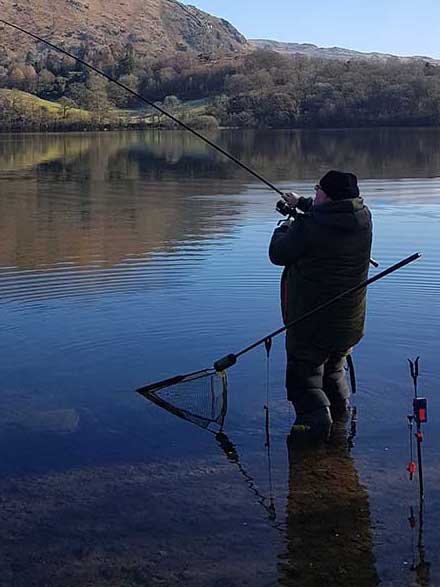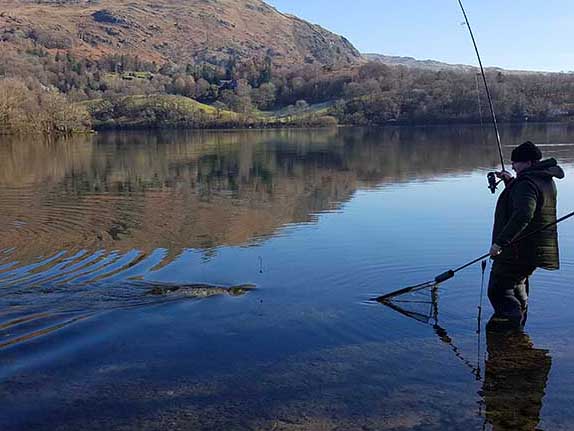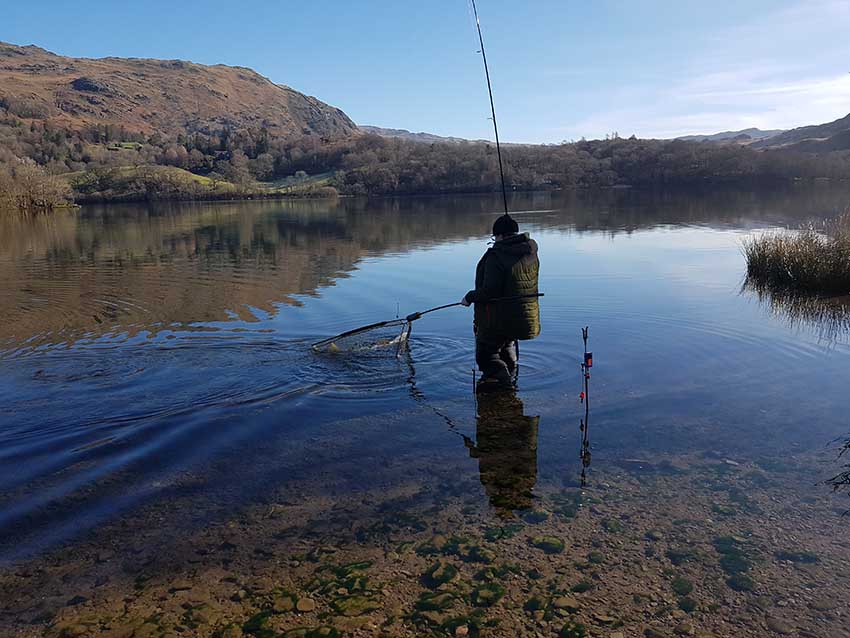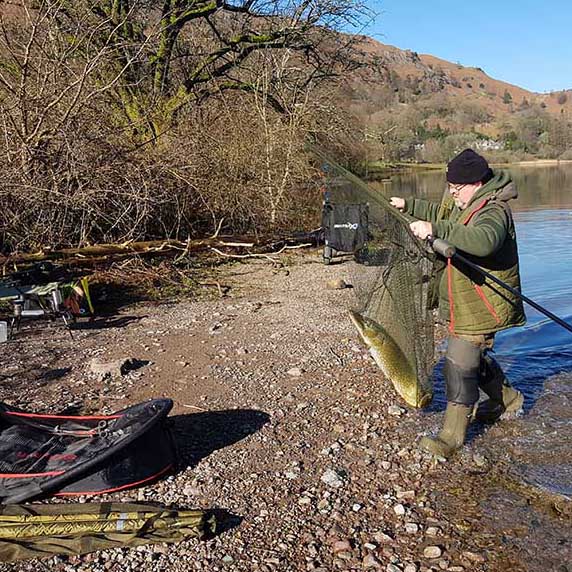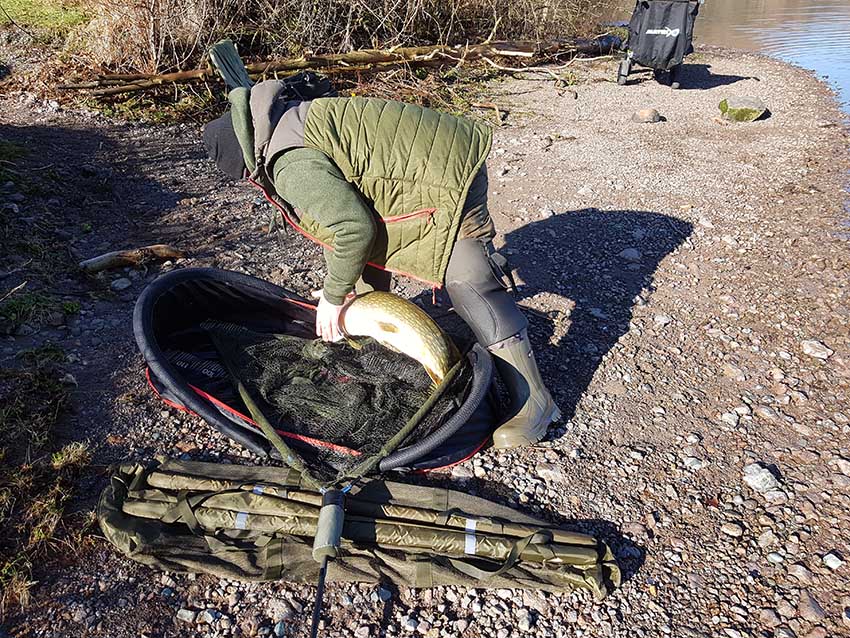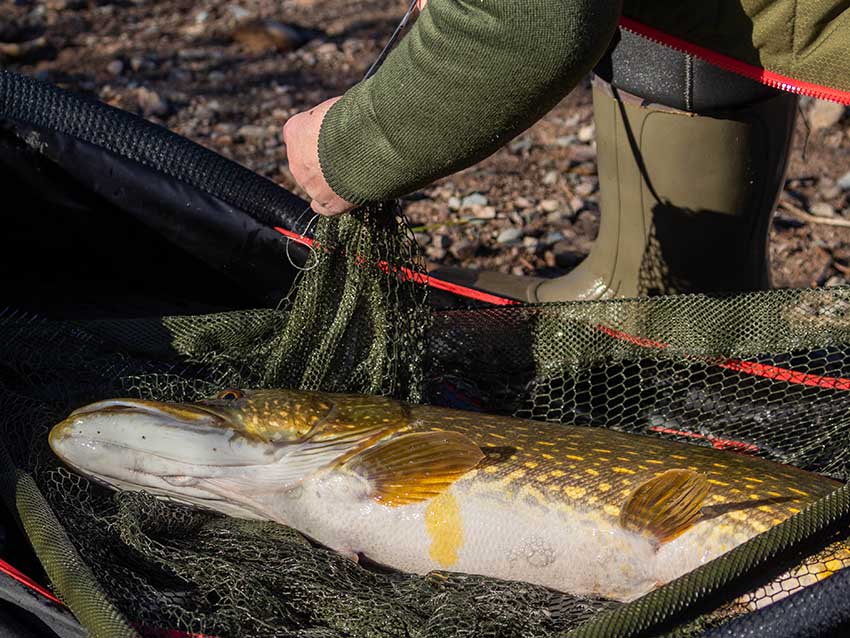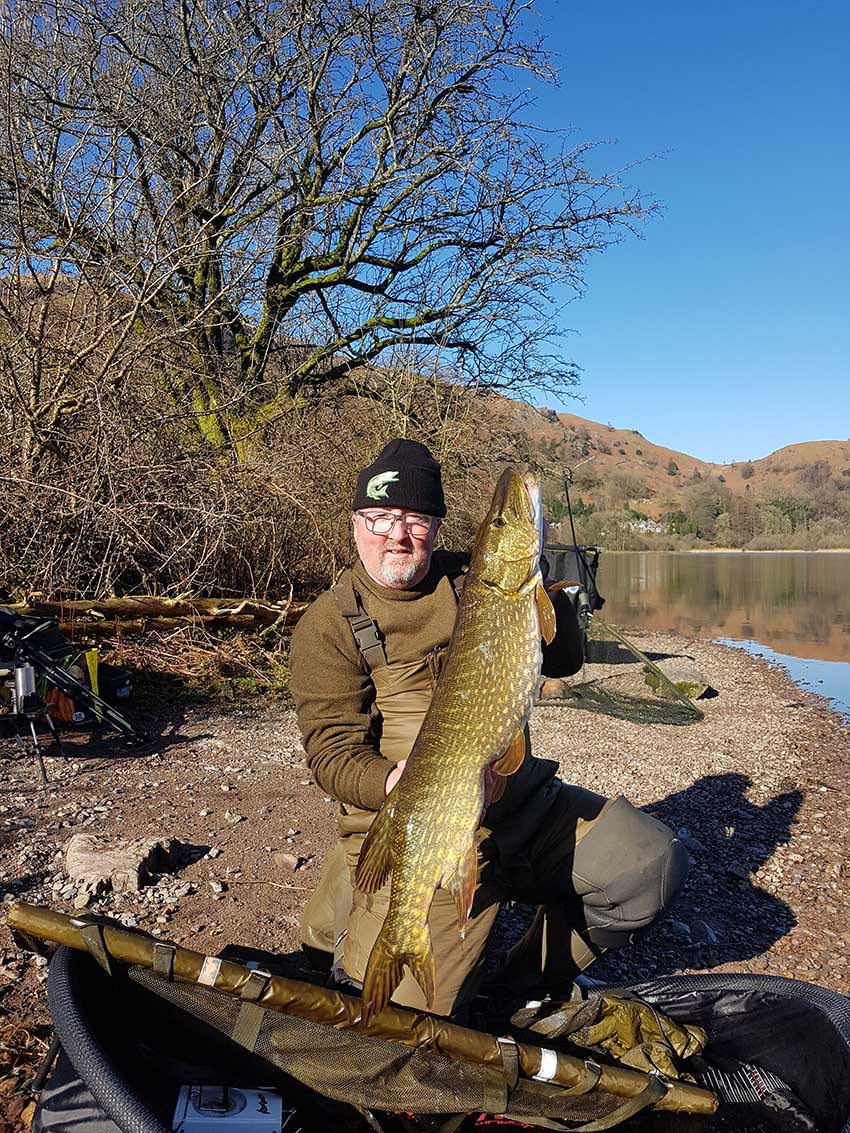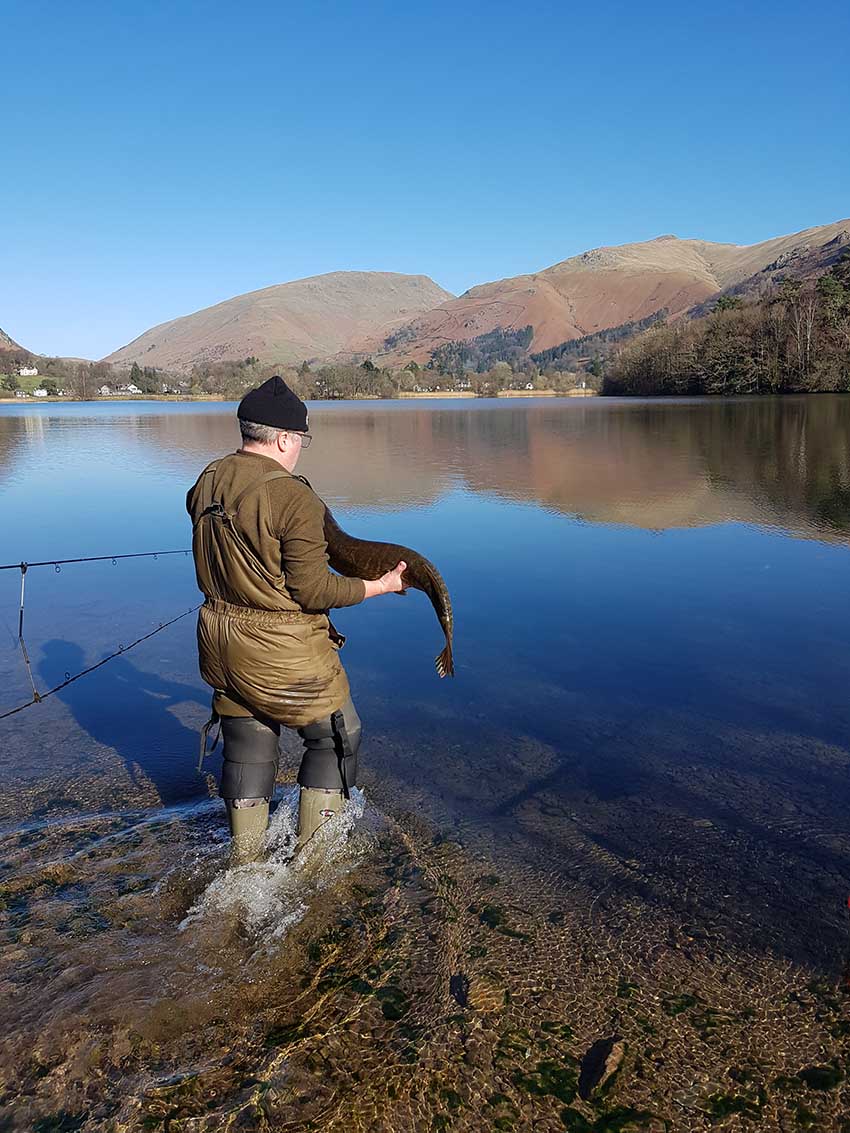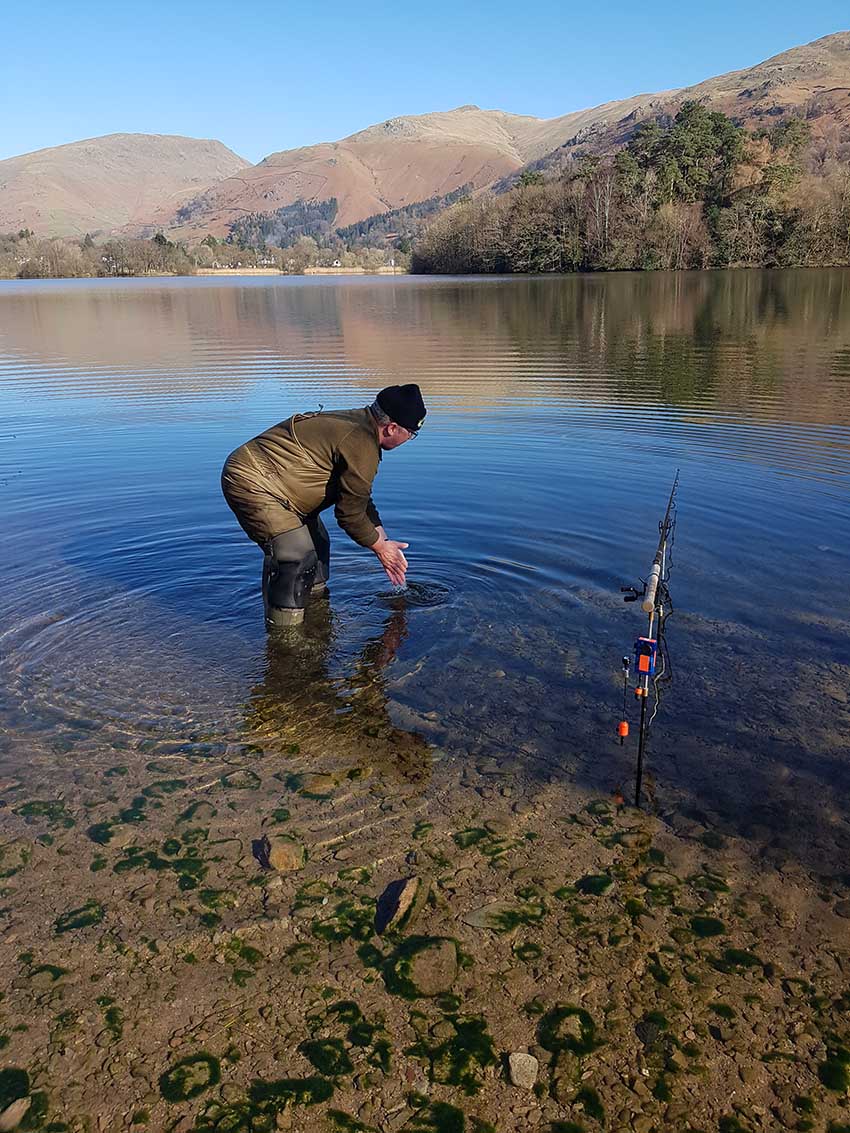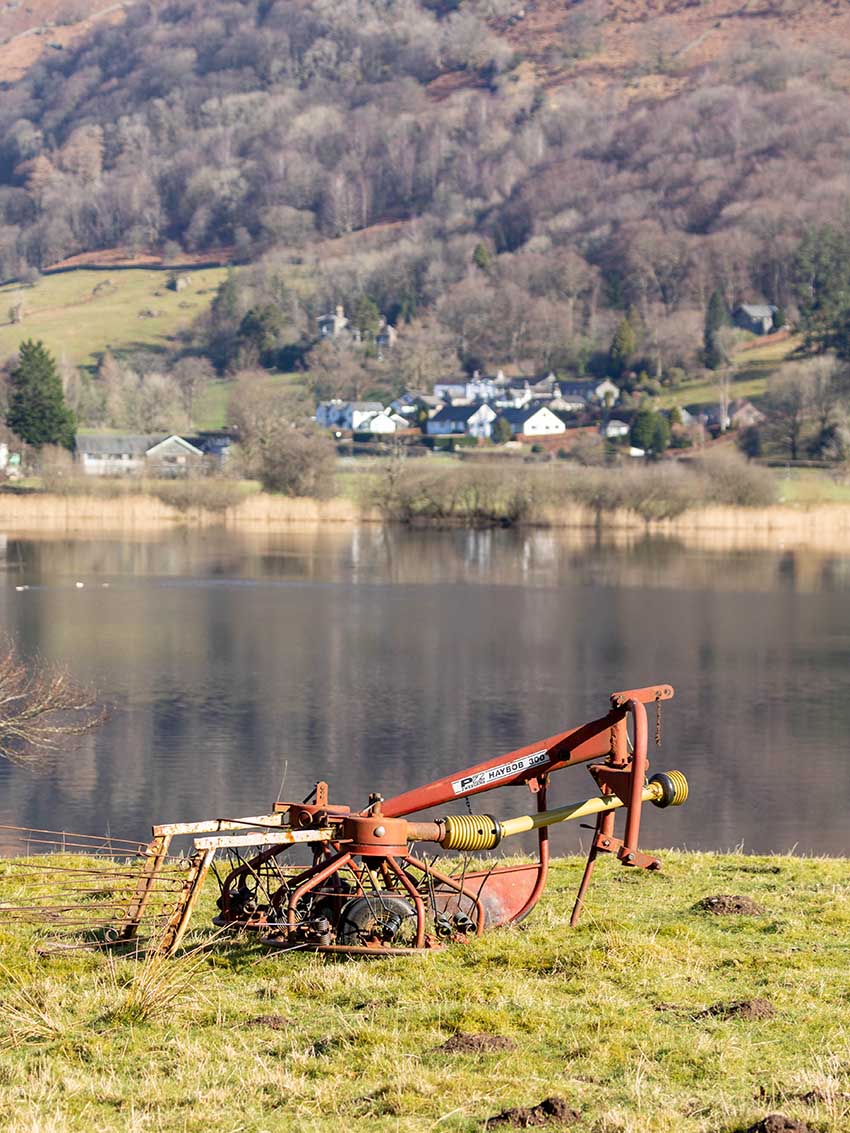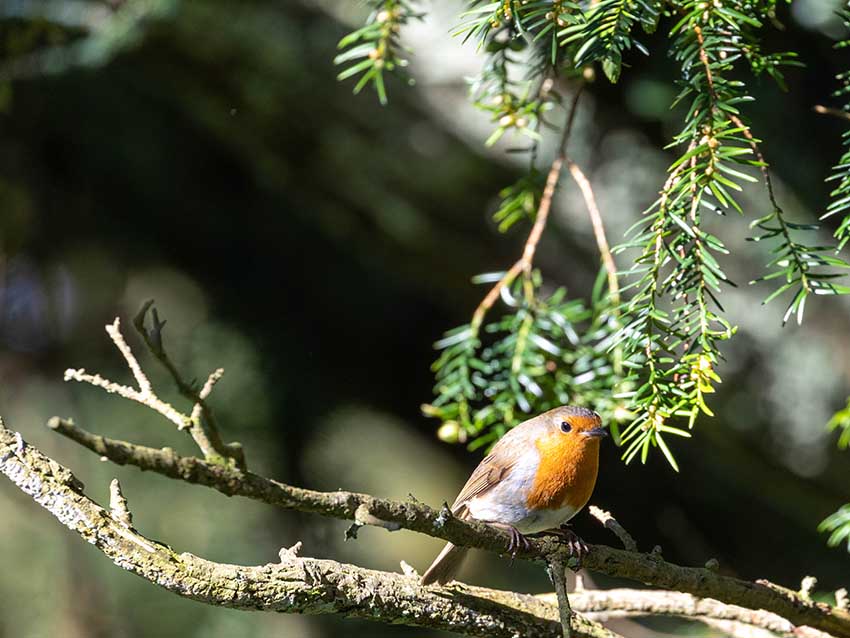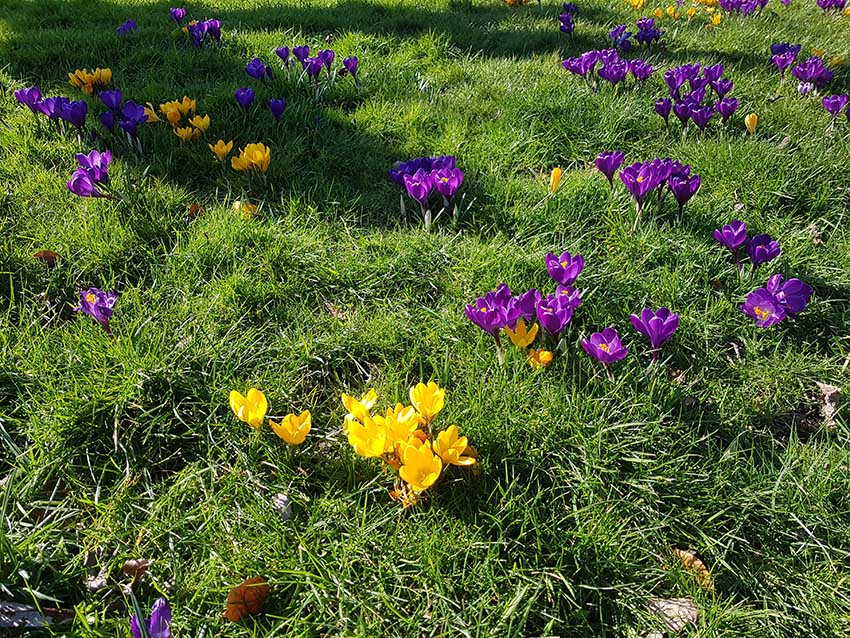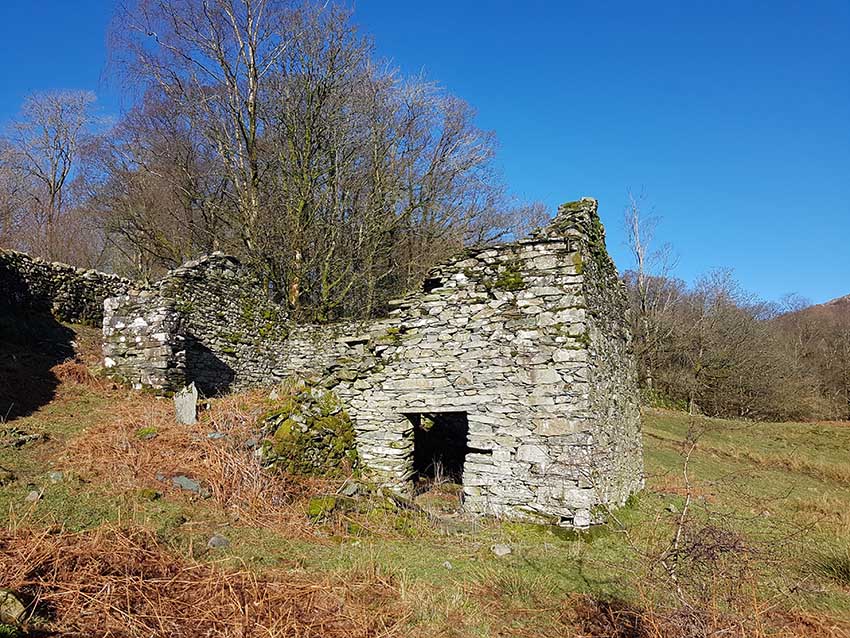 In Grasmere by noon, I took the bus to Keswick, another to Portinscale, and briefly entertained getting up onto Cat Bells for the peerless vistas – to the east Derwentwater, Borrowdale and distant Helvellyn; to the west Grasmoor, Causey and Grisedale Pikes – but opted for the gentler anticlockwise circumperambulation of Derwentwater. Hadn't I seen enough pike for one day?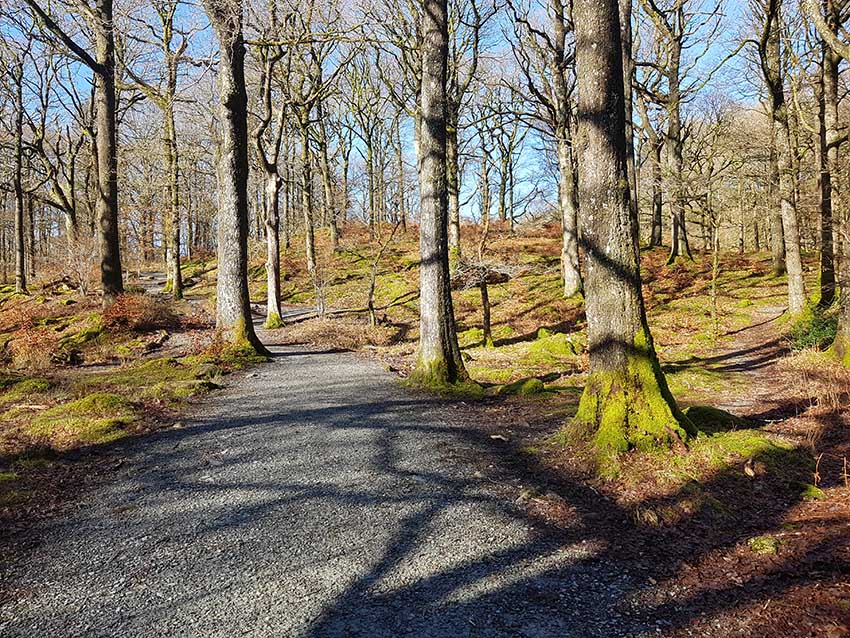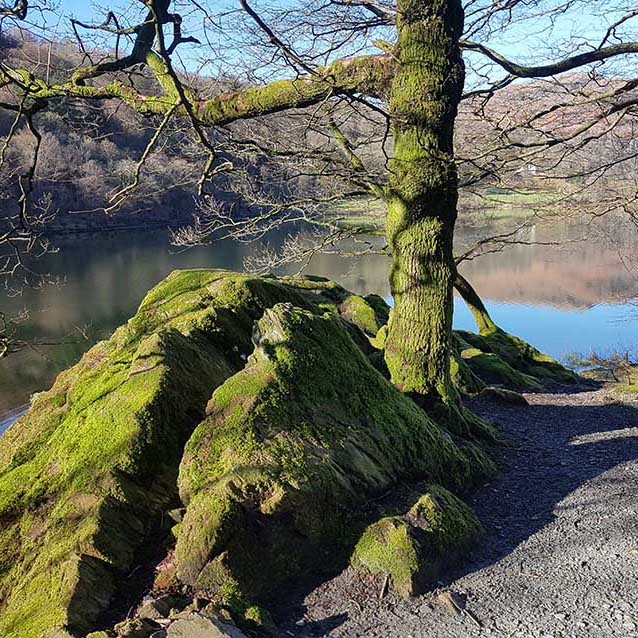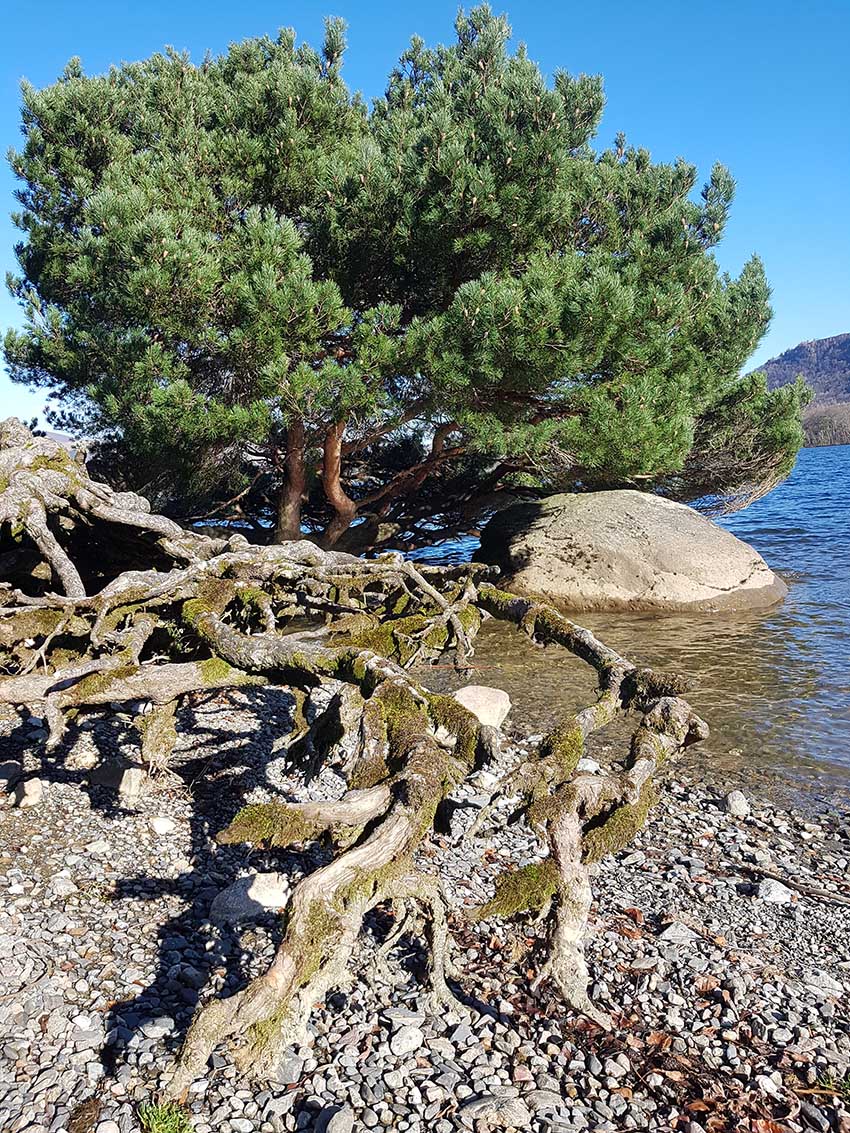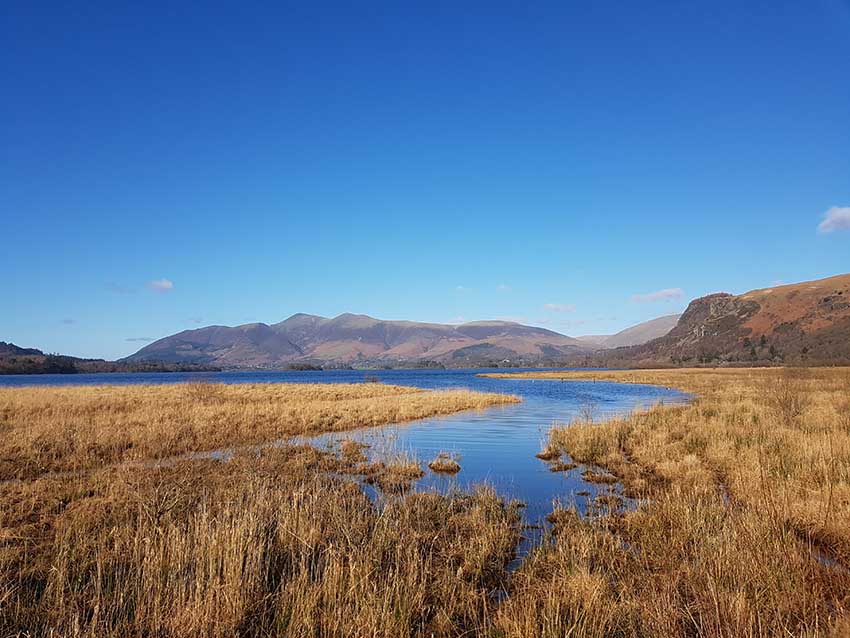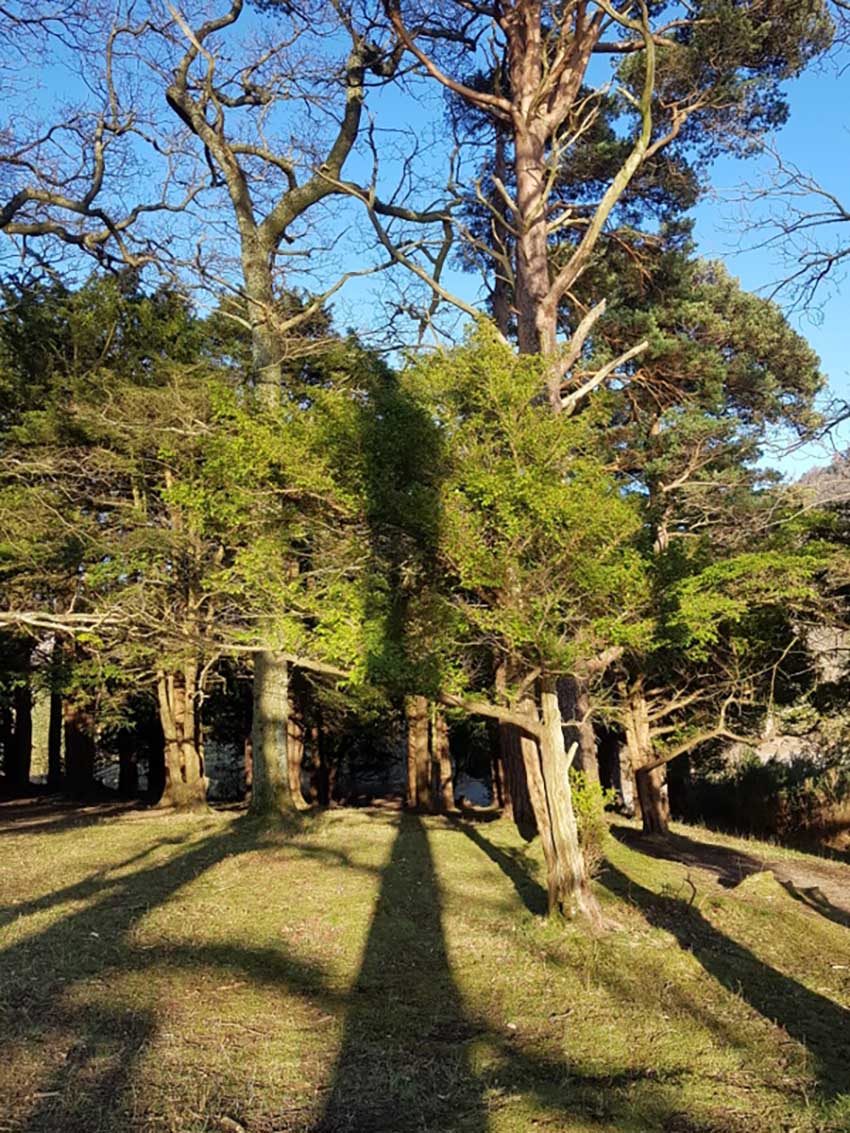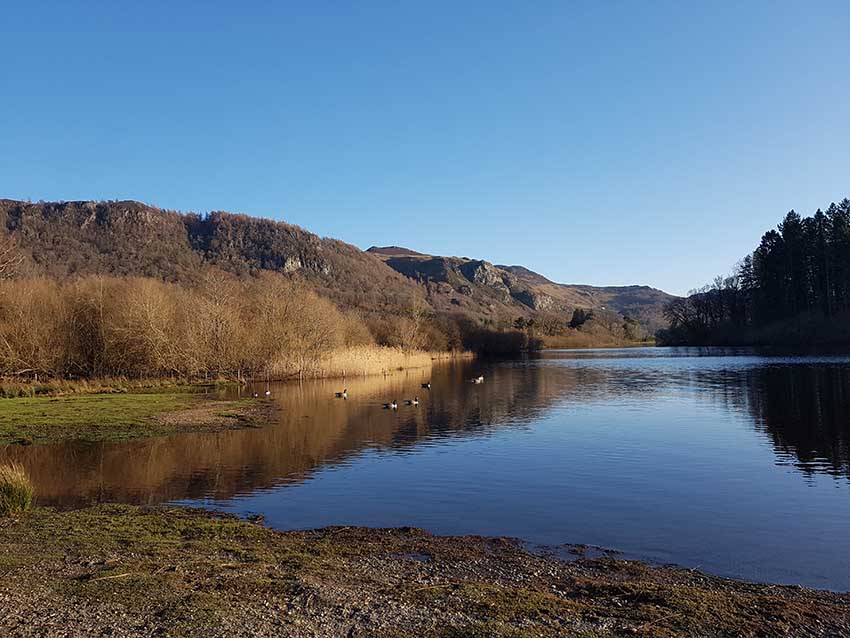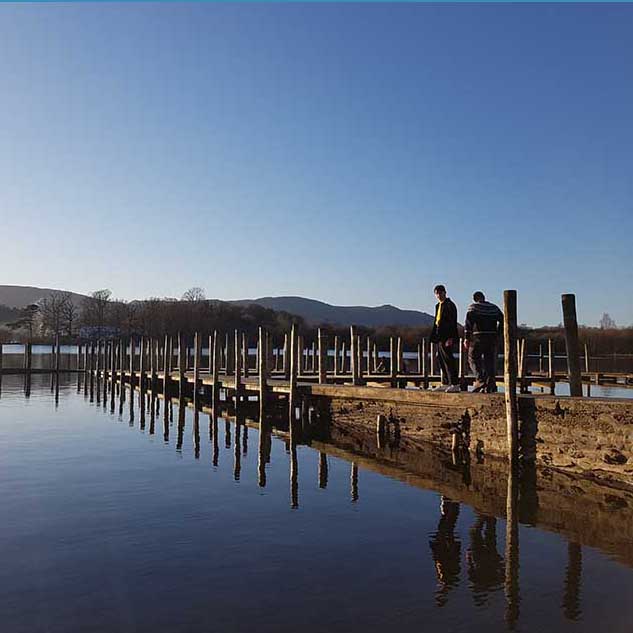 The hike nearly over, I strolled over Crow Park to snap Keswick nestling under Skiddaw, the morning's patches of white on the upper slopes now melted away.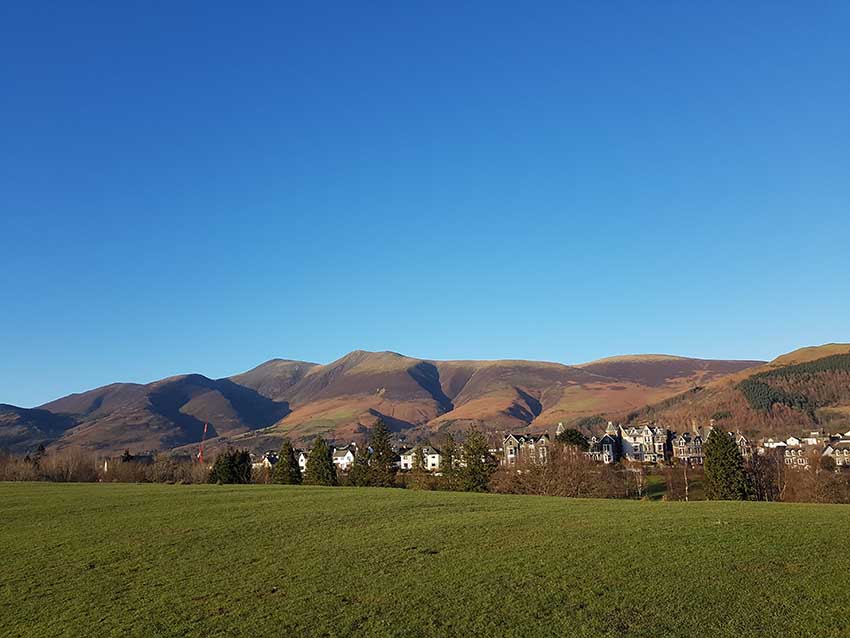 Dropping in for short but pleasant interlude chez  Tracey and Scott, Jackie's sister and brother-in, who have the best house in the world, I declined the offer of a bed for the night – "it would feel like cheating while I'm playing at being a hobo". Taking the 18:30 back to Waterhead Pier for a bite to eat and pint at the Youth Hostel, ten-thirty saw me crossing the deserted car park to ease weary limbs and torso into my double wrapper – down filled inner bag, synthetic outer – for night two in the motor.
My last task being to lower the window for the mandatory yacht shot.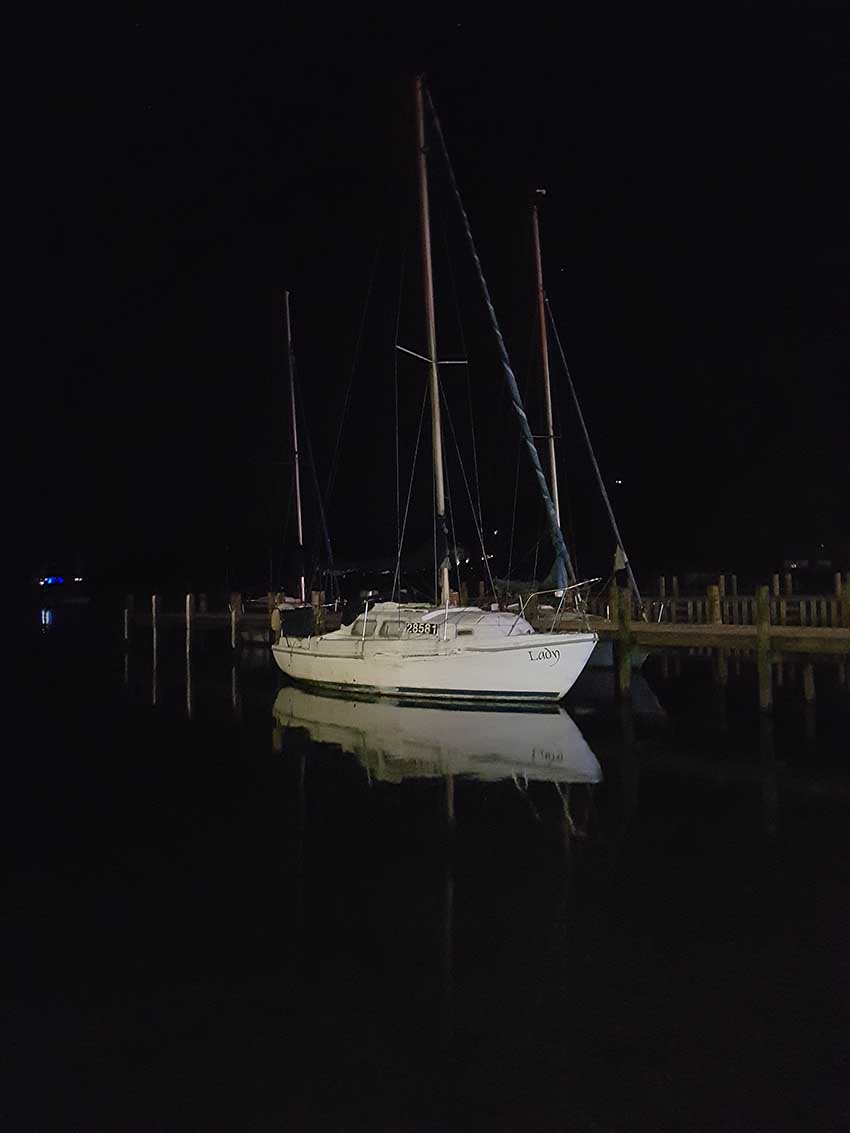 The next day brought rain of the kind the Lakes are renowned for. With it set to last all day, I made for Ambleside library, content to read the opening pages of a book on Richard III – no, that's not cockney rhyming slang – till I saw through the huge window, pulling up across the road, the 11:15 for Dungeon Ghyll by way of Elterwater.
Fifteen minutes later, as the bus turned off the road to Coniston at Skelwith Bridge to chug on up into the Langdales, I slipped on my waterproof leggings.  "No such thing as bad weather", reads a sign outside one of Keswick's many outdoor specialists. "Only bad clothing."
Well buffered from the inclemency I was happy to adopt the different photographic approach, on my stroll from Elterwater down to Skelwith, these altered conditions called for.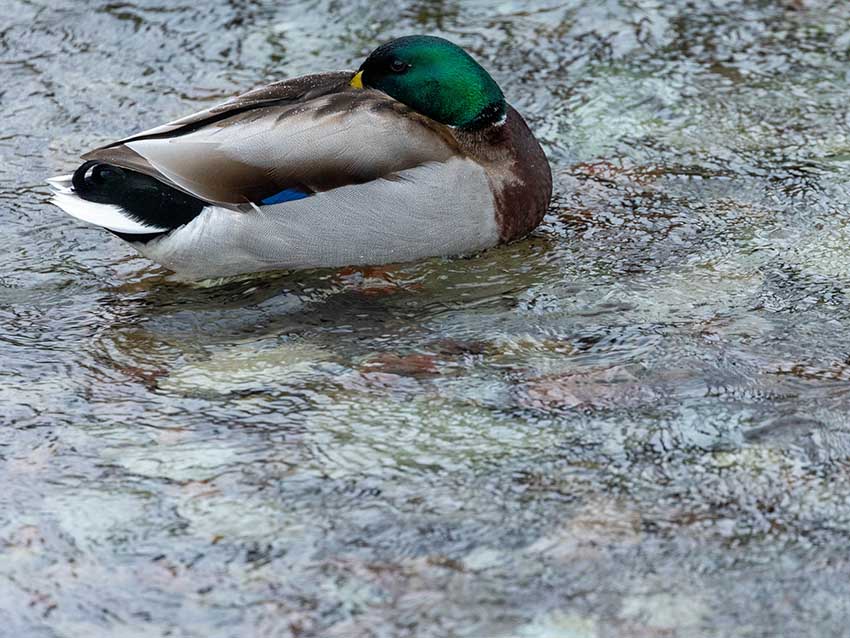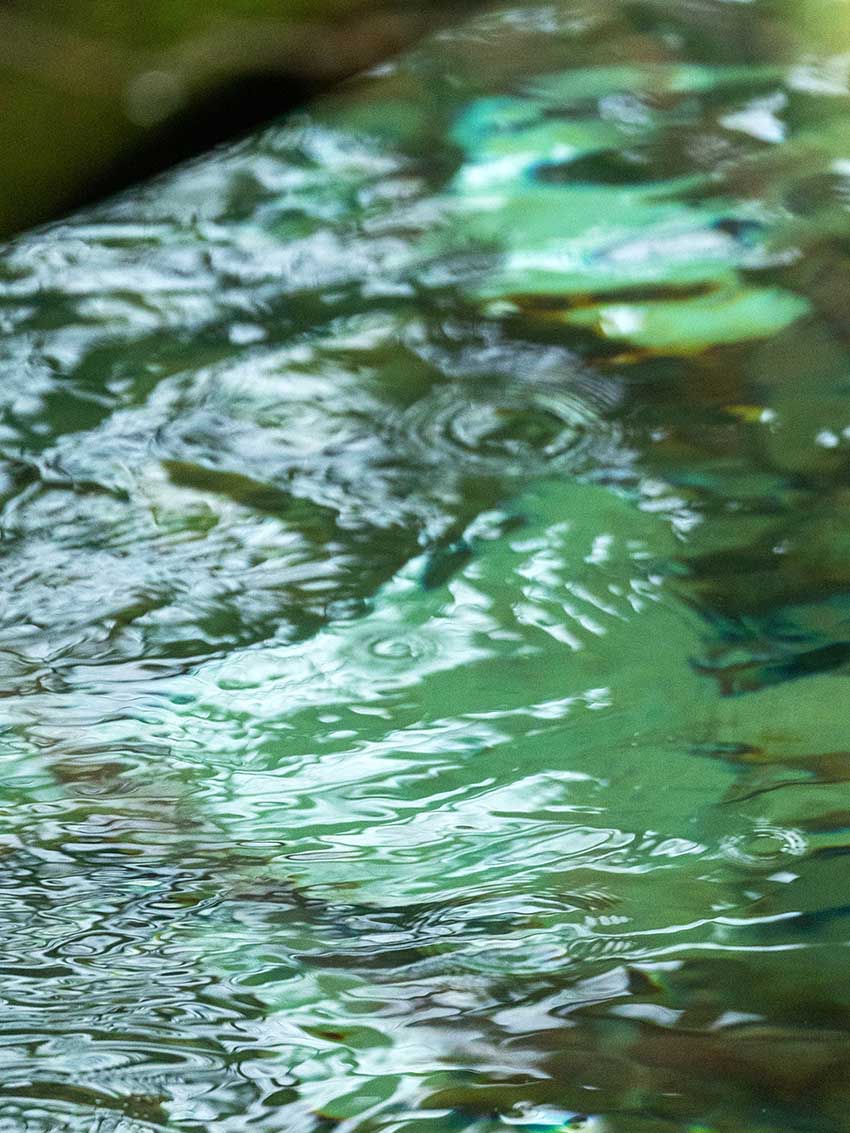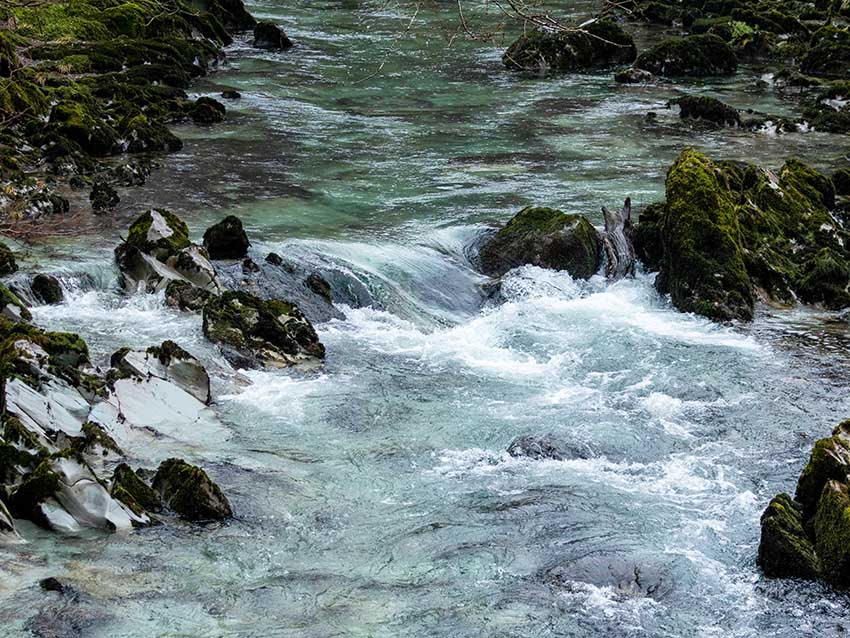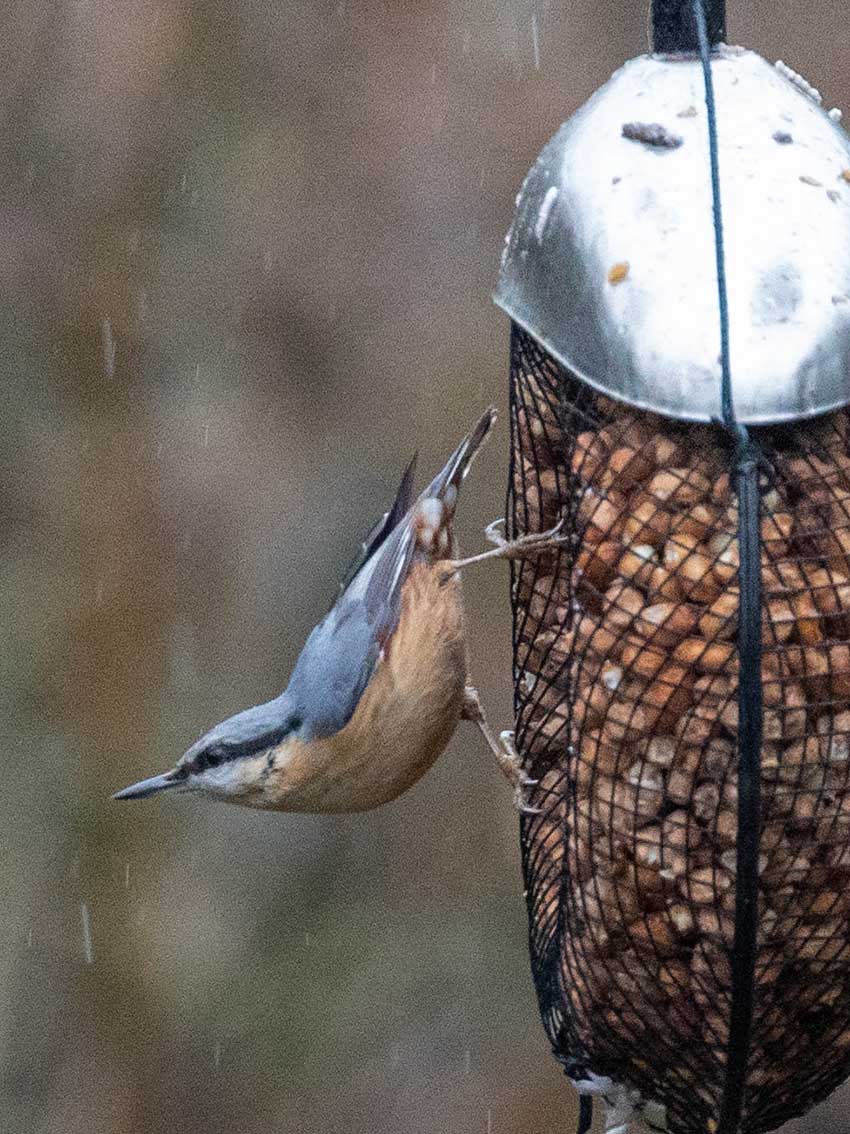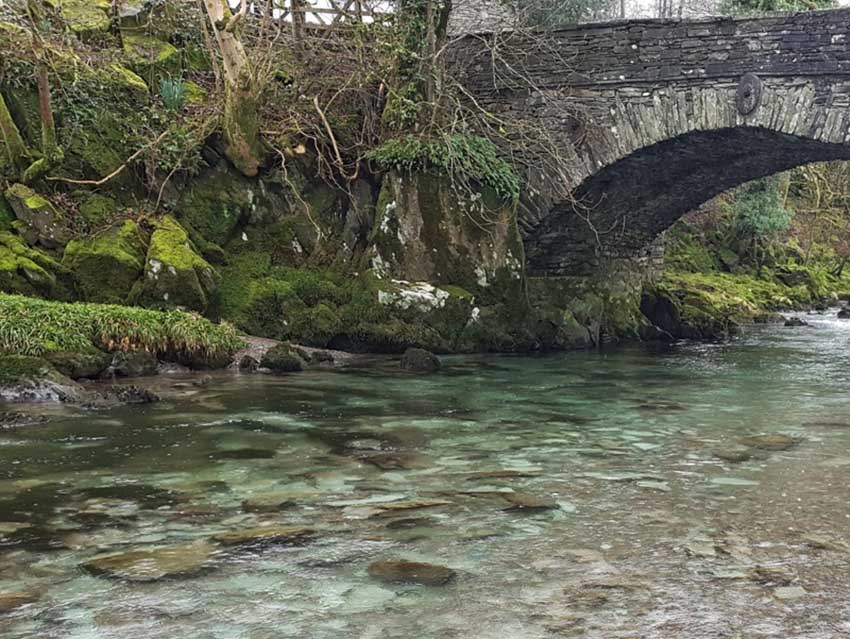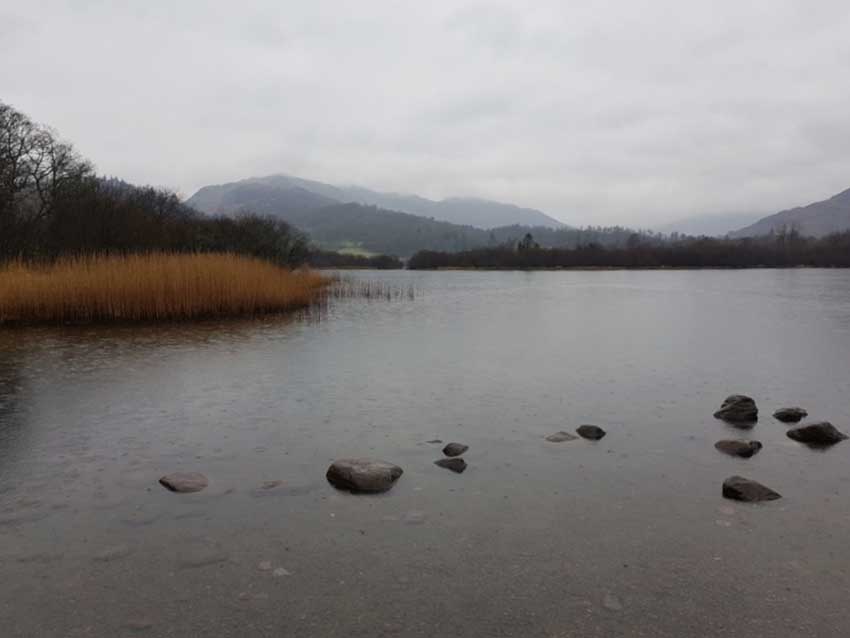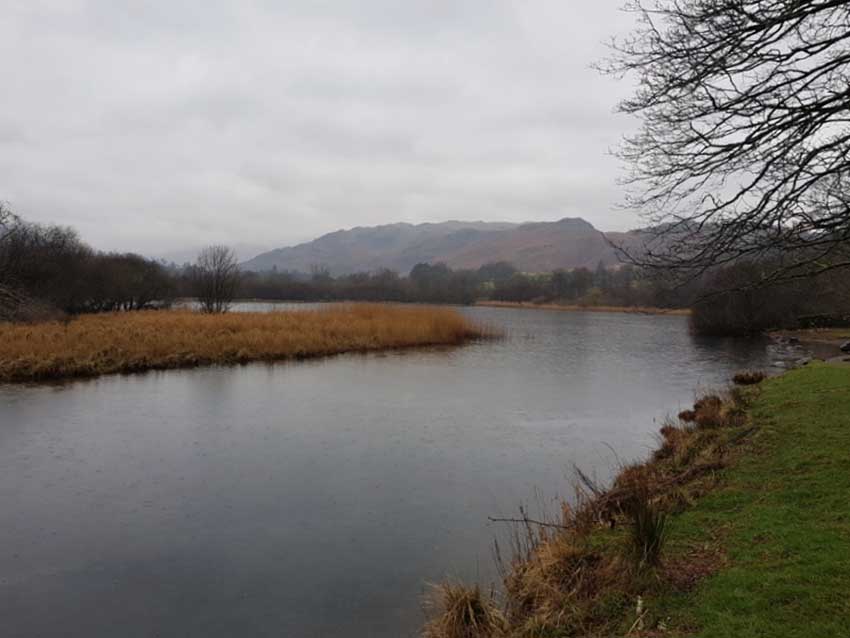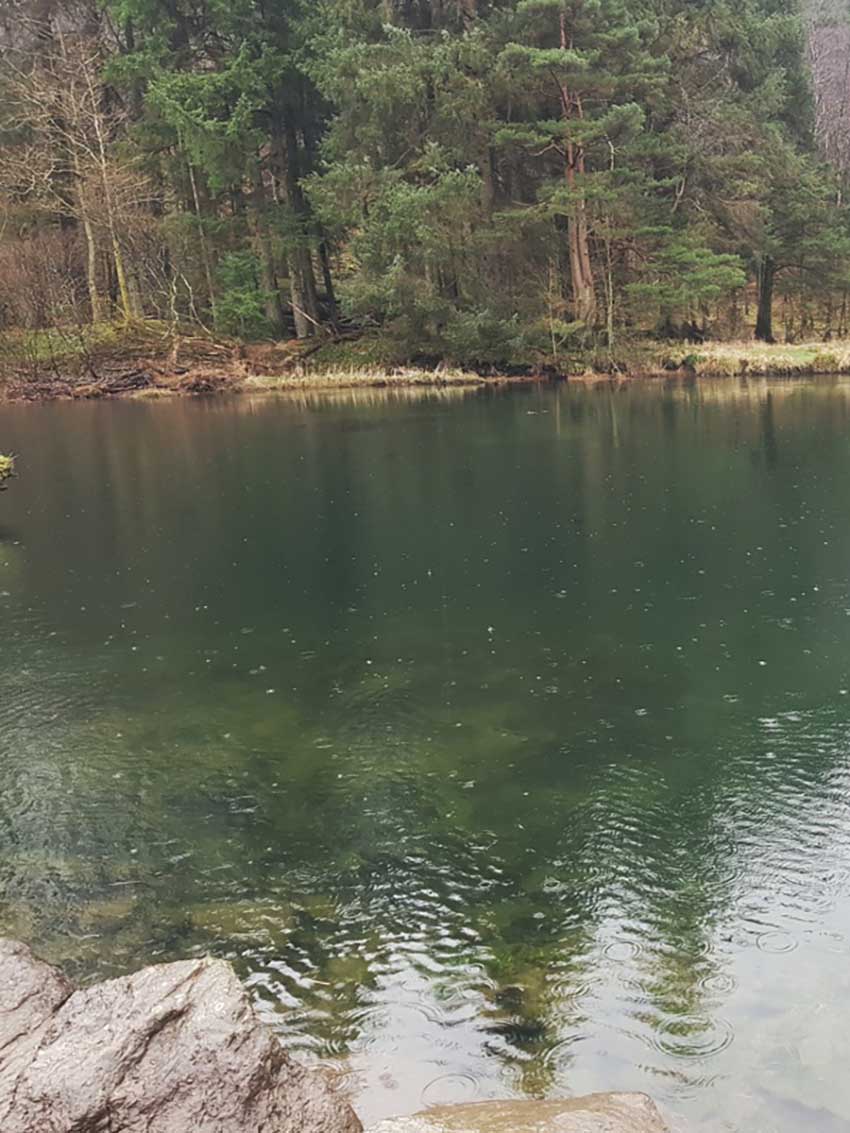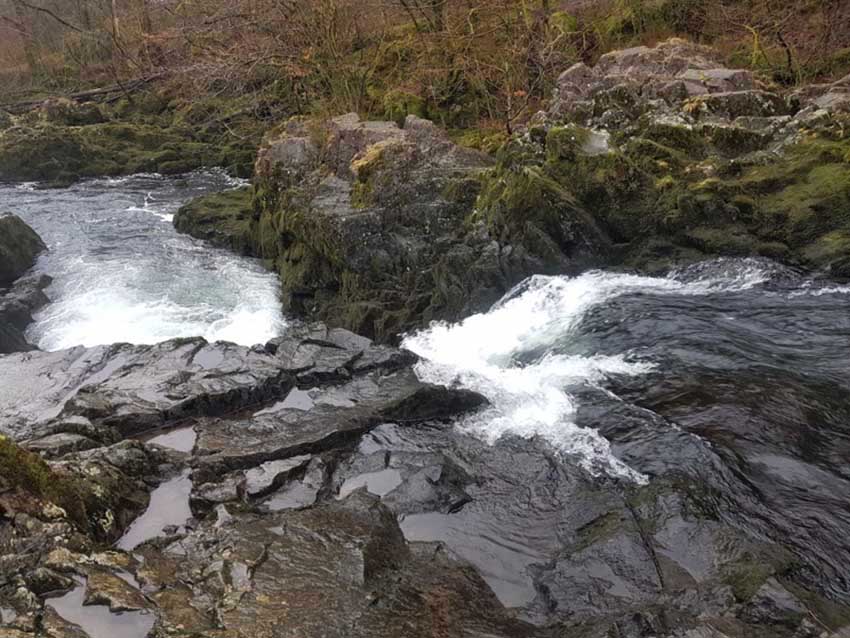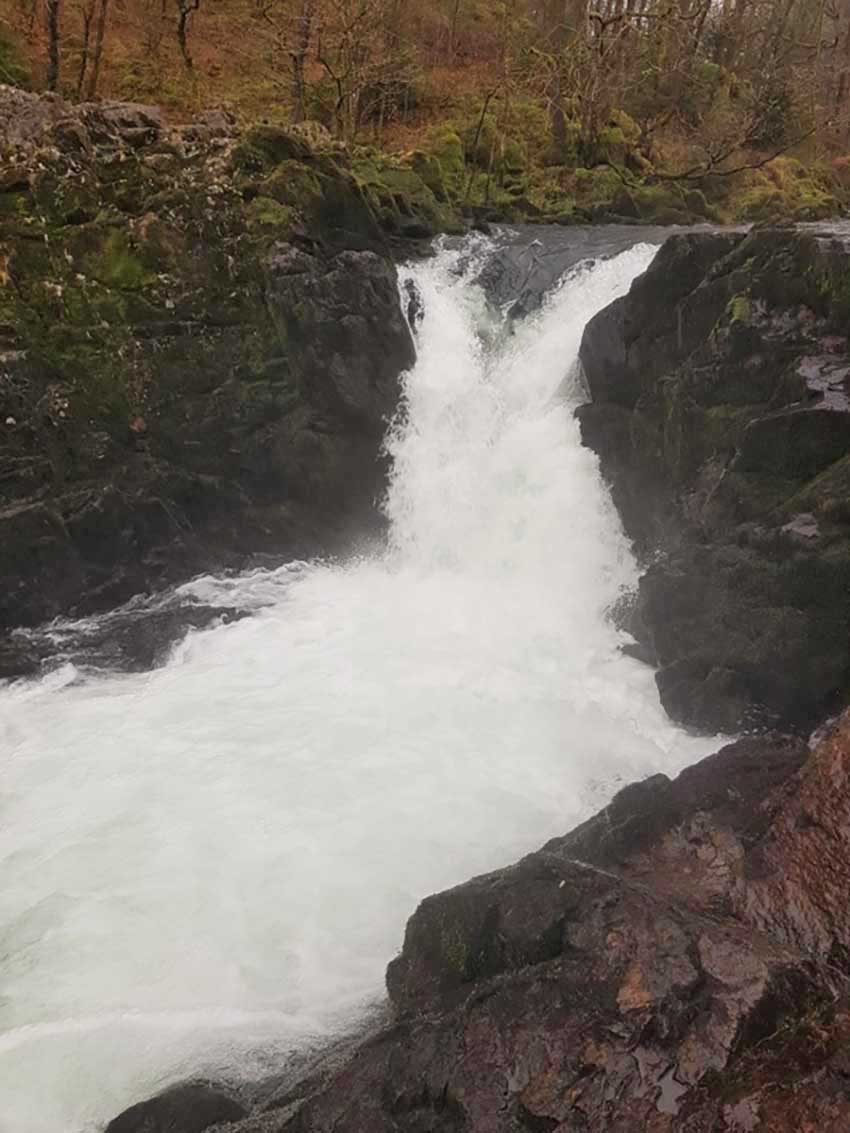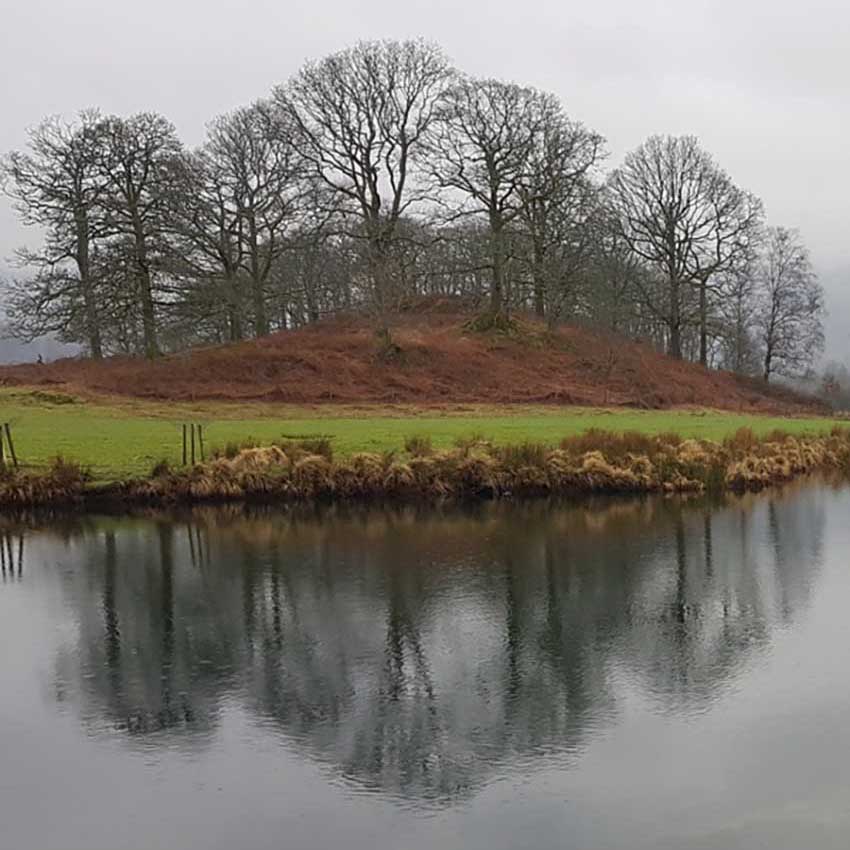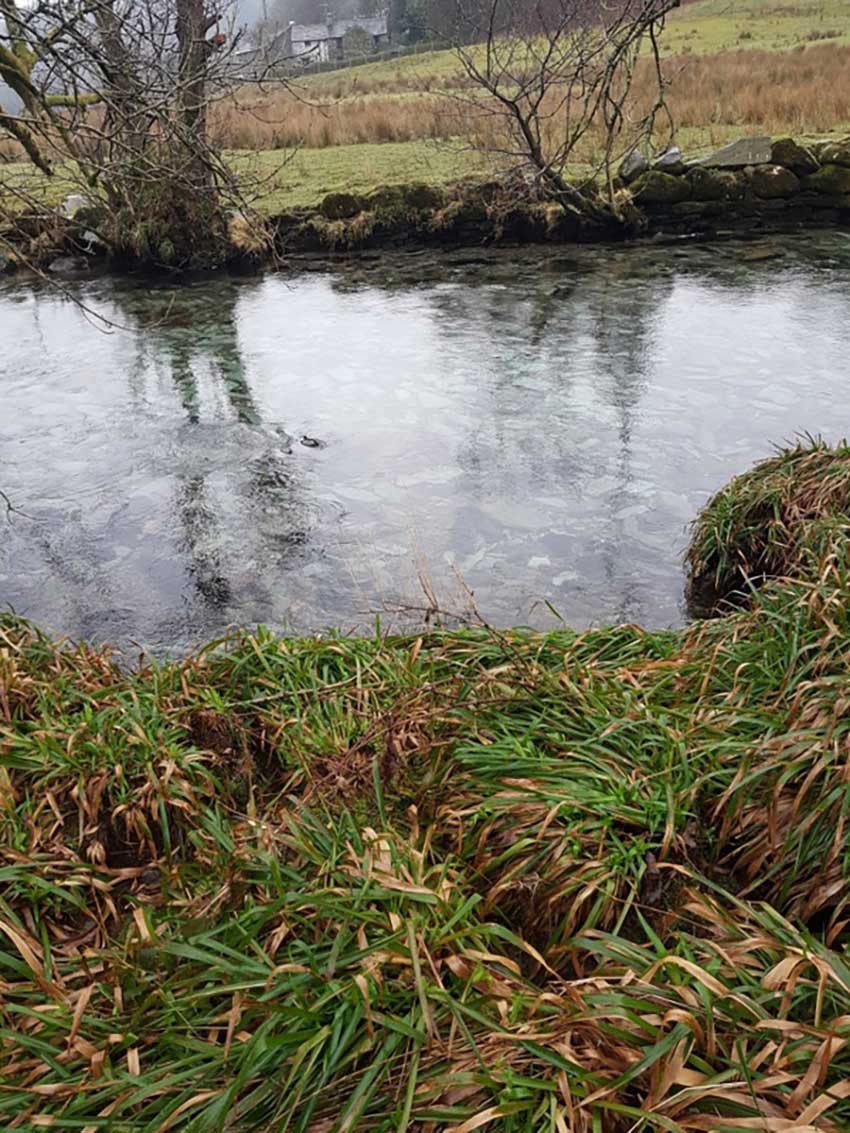 Down at Skelwith Bridge the rain was intensifying, with no buses to Ambleside or Coniston due for hours. I retraced my steps – except we can never really do that, can we? – to Elterwater in good time for the Dungeon Ghyll bus back through Ambleside and on to Waterhead Pier.
With more wet weather forecast, I turned the ignition for the first time since my 00:15 arrival on Tuesday, and headed with a heavy heart for home. I'd made the mistake, you see, of checking in on Facebook to read outpourings of compassion (genuine but manipulated to serve, through what our opinion manufacturers do and do not tell us, the needs of a dying empire) and rage at all things Russia (ditto) – there in spades.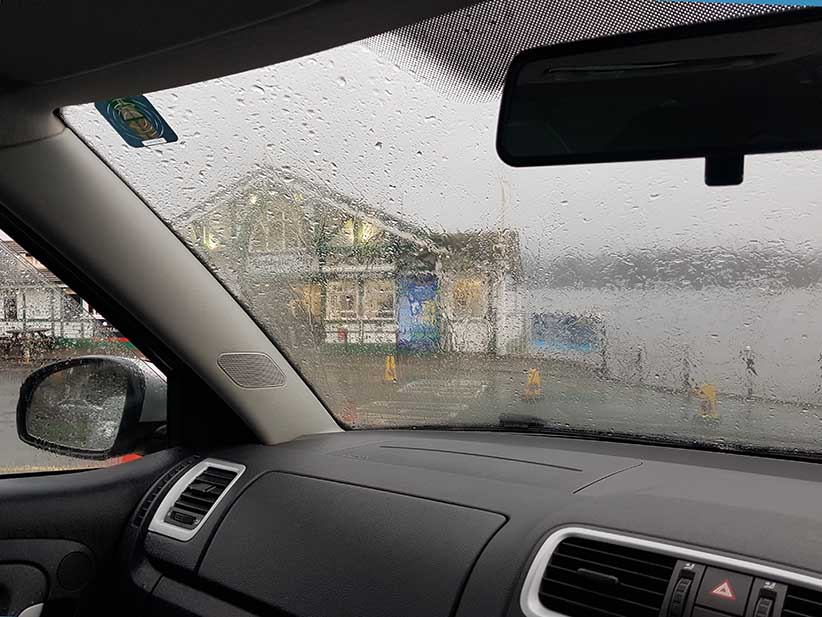 My interlude was blissful but brief.
* * *