Amid the most egregious display of governmental incompetence of my lifetime – and this right after Boris Johnson! – with Team Truss waging class war at a scale and tempo Mrs Thatcher would have called out as extreme, Britain's Labour Leadership is busy doing what it does best: eschewing all talk of class to assure an identity politics obsessed Westminster bubble it will continue to stamp down hard, in that re-run of McCarthyism in progressive garb we've come to know and loathe, on idPol heretics and deviationists.
Without fear or favour as regards creed, skin colour, sartorial taste or sexual identity.
After disproportionate expulsions of Jewish members for "antisemitism", we learn today that Rupa Huq, Labour MP and former shadow Home Office Minister, has had the whip withdrawn for "racism". She called Kwasi Kwarteng – his outlandish remedies for failing British capitalism reminiscent of Thabo Mbeki's for AIDS – "only superficially black".
She made the remark to a Labour Conference fringe before going on to say that Kwarteng went to Eton and "if you hear him on [radio] you wouldn't know he's black".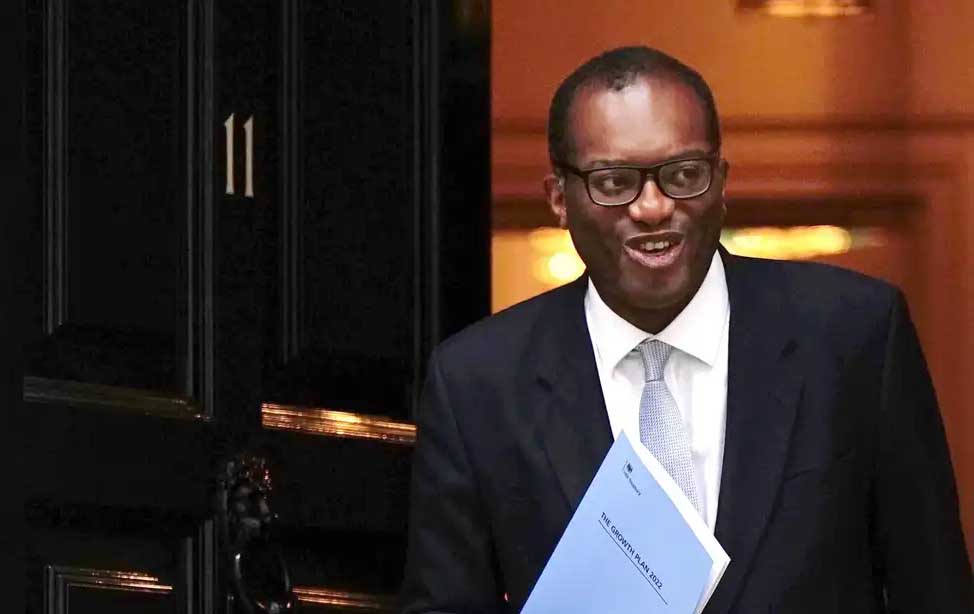 Returns from my extensive survey on this very point haven't yet been gathered in and crunched, but I dare say a good few million Afro-Caribbean Britons would wholeheartedly concur. That did not prevent Conservative Party Chairman Jake Berry from venting his glee "disgust" in a swiftly drafted letter to the Leader of Her His Majesty's Loyal Opposition.
I trust you will join me in unequivocally condemning these comments as nothing less than racist and that the Labour whip be withdrawn from Rupa Huq as a consequence,
"Well of course I will", TweedleLab shot back. With the virtual ink on TweedleCon's missive not yet dry, Ms Huq had had the whip withdrawn.
Oddly enough, while every section of Britain's media is today giving the incident front page treatment, I've yet to see coverage of Sunday's Al-Jazeera revelations that its
Investigative Unit has obtained documents that look behind the scenes of the "crisis of anti-Semitism" that engulfed the British Labour Party under Jeremy Corbyn.

An analysis of internal party documents, social media data and covert recordings reveals how senior Labour officials attempted to undermine support for Corbyn and, on some occasions, to silence debate about Israel's treatment of Palestinians.
Could that be because every section of Britain's media was an eager party to the McCarthyite smears? Nah. You'd have to be one of them there conspiracy theorists  to think like that.
*
Update. By early evening Rupa Huq had offered Kwasi Kwarteng her "sincere and heartfelt apologies". For what, precisely?
As with antisemitism (a tad more prevalent in Kiev than Westminster) Sir Keir and Co wouldn't know what real racism looks like if it took a piss in their cappuccinos. But that's not what this is about, is it?
* * *