Something for the weekend? As another one commences, you'll be wanting to uplift, inform and sharpen a mind dulled by the urgent banalities of the corporate world. Try this interview 1 with economist and geopolitical analyst Michael Hudson, whom I regard as the single most comprehensive and accurate voice not only on the Ukraine war but on why, as Eurasia rises and the West declines, the times they are a-changing.
*
For my baby-boomer generation, its working class in particular, a put-down routinely heard from our elders was "you don't know you're born".  We resented it, naturally, but those elders had a point. As I put it in 2019, in a footnote to a post on the Beatles:
To give that older generation – its working class in particular – its due, these were men and women who'd emerged from Depression and WW2 to raise and equip their children for lives of immeasurably greater prosperity, only to see them embrace weird lifestyles and – ingrates all – damn their elders for shortcomings unfathomable. (Paul piercing in She's Leaving Home: "What did we do that was wrong? We didn't know it was wrong. We struggled hard all our lives to get by …")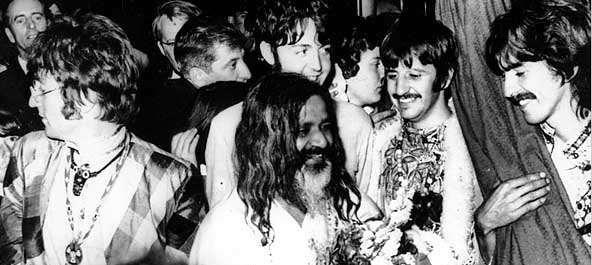 .
Twice I've stressed that "working class in particular"  add-on. This was the class – skilled and unskilled blue collar workers in the West – from which tens of millions escaped in the period 1960-1980. What conditions underpinned this remarkable exodus, taking place as it did in a long post-war boom characterised on the one hand by consumer-led capitalism and the "demand-side" economics of Keynes and Marshall Plan, on the other by cold war on the Soviet Union?
And why did those conditions hit the skids? 2 Why did they give way to the voodoo economics 3 of Chicago School orthodoxy, to a weakening in the West of organised labour as jobs migrated to the global south, 4 and to the fall of the Soviet Union with profoundly negative consequences for humanity? 5
Ironically, my unprecedentedly privileged generation, considered as a whole, is the one least equipped by temperament and world view to answer such questions. I say ironically because ours was the generation which acquired – en masse,  courtesy the liberal education then seen as crucial to a techno-managerial class in the ascendant – the analytic skills to do so.
And I say it is the one least equipped to answer them because analytic skills were not the only product of that liberal education. Another was an idealist outlook, in the epistemological sense of seeing the world as driven by ideas rather than material forces. 6 My generation is wont to deplore – not without cause so long as we do as the Christians say, and love the sinner even as we hate the sin – the narrow minded bigotry of our parents. But while they embarrassed us with their racism and homophobia and inability to appreciate freestyle jazz or world cuisine, those parents did have one thing – actually a lot more than one but this will do for now – we baby-boomers are woefully short on. They "knew they were born".
Which is to say they had, for all the blind spots and prejudices attendant on toil and hardship and painfully limited horizons, an instinctive grasp of realpolitik. They'd been shafted too many times, you see, not to recognise – not in the abstract but viscerally – that money is power, and power is always abused.
Our takes on the world – including but not confined to the seismic events unfolding in Russia's south-west neighbouring state – will always be deluded if we lack a grasp of realpolitik. On that thought let me hand over to Professor Hudson. You do got eighty-two minutes to spare, right? If not, I urge you to give this great thinker 7 such time as you can salvage from your busy life.
* * *