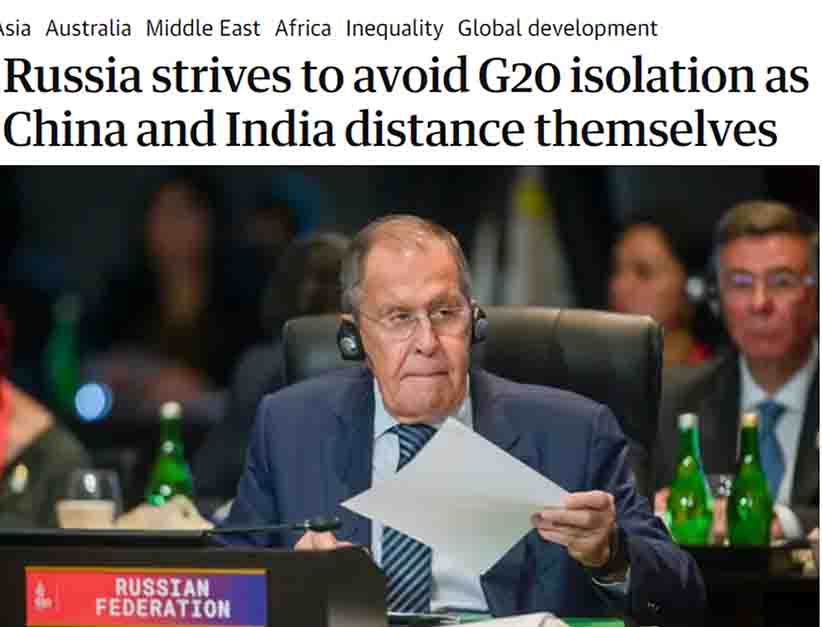 Sergey Lavrov at the G20 summit, in the lead image for Patrick Wintour's Guardian report of November 15, 2022
I regard Patrick Wintour as up there with Luke Harding 1 as one of the Guardian's Russia baiters in chief. Which is to say, I see him contributing in spades to the rising prospect of Armageddon through the West's proxy war on Russia in Ukraine. Of which I have spoken a good deal in other posts on the lies piled upon lies in respect of its causes …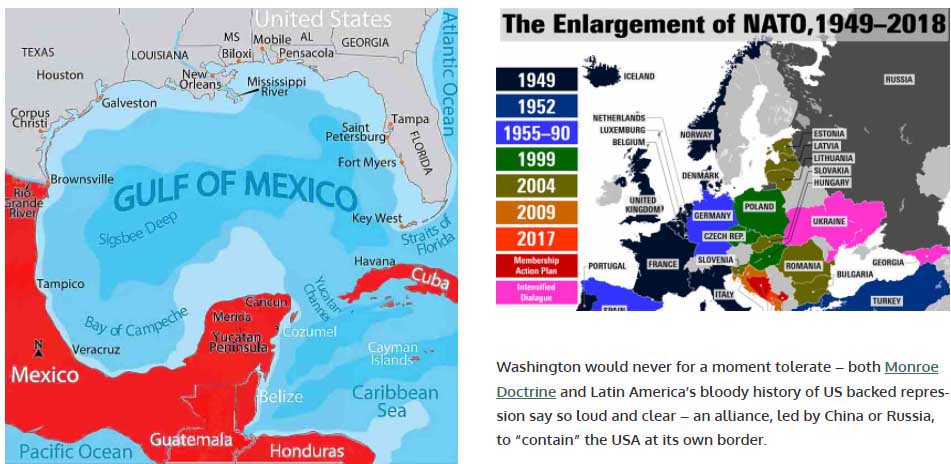 … its conduct …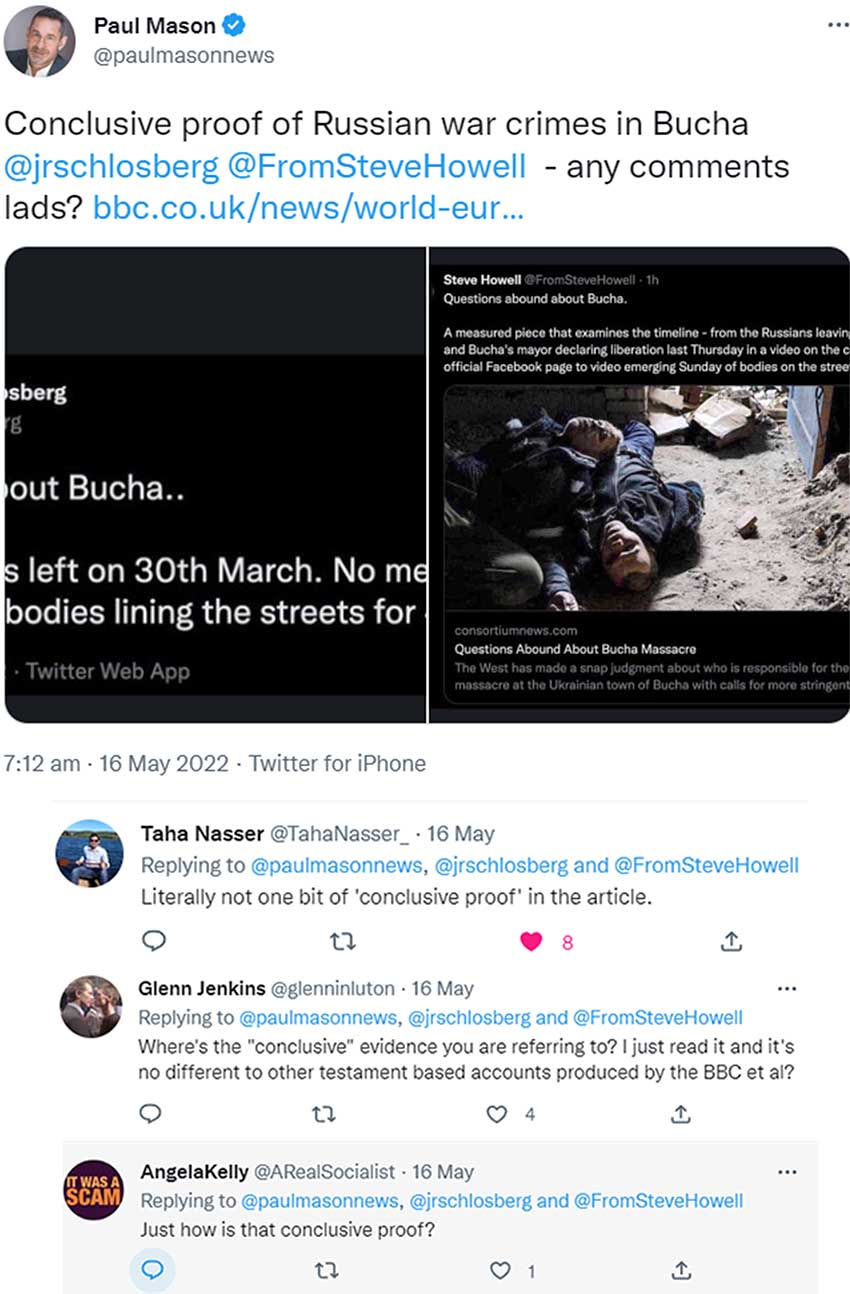 … and which of the immediately warring parties has the upper hand …
I'm unsurprised therefore by Mr Wintour's Guardian piece of November 15: Russia strives to avoid G20 isolation as China and India distance themselves. He begins:
Russia has been battling to prevent diplomatic isolation at the G20 summit in Bali as its traditional allies – China and India – started to distance themselves from the war in Ukraine, which a draft communique said had caused untold economic damage to the world.
Narendra Modi, the Indian prime minister, and Xi Jinping, the president of China, both voiced concern about the war without breaking from their previous defence of Moscow.
US officials were still pushing for the final communique to pin more blame on Russia. The draft includes language noting "most members strongly condemned the war in Ukraine" and stresses that "it is causing immense human suffering and exacerbating existing fragilities in the global economy".
The summit's host, Indonesia, has been trying to keep references to the war to a minimum, arguing the G20 is not a security forum and that reiteration of well known positions will prevent progress on issues such as global debt and post-pandemic recovery.
The summit being held on the Indonesian island of Bali marks the first time the G20 leaders have met since Russia's February invasion of Ukraine, which Moscow has described as a "special military operation". The war and worries over global inflation, food and energy security have overshadowed the meeting.
In his address, Xi warned against the "weaponisation" of food and energy, adding that he opposed nuclear war in all circumstances, remarks that cast a shadow over Russia's repeated threats to use tactical nuclear weapons in Ukraine.
"We must firmly oppose politicisation, instrumentalisation and weaponisation of food and energy problems," Xi said.
Can we read Mr Xi's remarks as China "distancing" itself from Russia? Of course we can! We just have to go with the flow and buy that wall-to-wall designation of the Ukraine horror show as "Putin's war".
See how the cogs and wheels of the brainwash machinery pull, in the main without conscious effort from its more junior scribblers, in the same empire serving direction?
But if instead of a media tsumani of Russophobic propaganda, to which Patrick Wintour and his Guardian colleagues have contributed shamefully, we look to objective facts – which is to say, once we drop the "Putin's war" designation as ludicrous and criminally misleading – President Xi's remarks lend themselves to no such reading.
Especially when, in a slice of Guardian-ignored realpolitik the size of an elephant in the alcove, anyone looking at this with an iota of clarity and a mental age above thirteen knows that, with Russia defeated in Ukraine, China would be next in line, and vice versa. And that Xi and Putin know it too.
(Modi is walking a tightrope on the war, and on the wider ramifications of the gulf between the West and Eurasia, while the rest of the global south watches closely. His remarks are those of a leader who drew the wrath of Team Biden by declining to join the sanctions bloc. As such they are in reality no more reassuring to Washington than to Moscow.)
Full marks, all the same, for Wintour's acrobatic prowess. It's on full display in the penultimate paragraph of the passage cited. That bland statement about Mr Xi "oppos[ing] nuclear war in all circumstances"  (who the fuck doesn't?) is respun as "cast[ing] a shadow over Russia's repeated threats  (actually Moscow has issued no such threats, which may be why Wintour provides not a shred of evidence of any) to use tactical nuclear weapons in Ukraine …"
… though on Planet Guardian, no comparable shadow is cast over Exceptionalist America's repeated refusal to rule out first strike use of nukes under "extreme circumstances".
Do these look like extreme circumstances to you, Patrick? Bearing in mind that every invasion of Russia by the West has swept across that elastic entity, the Ukraine – literally "borderland"? 2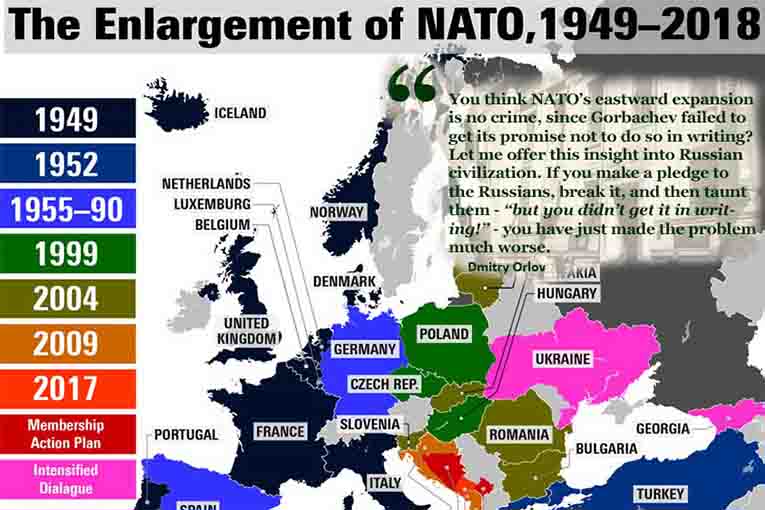 Move over, Just Stop Oil. Through the generous services of fools like Wintour – that's me being charitable, by the way – the plutocrats who rule the West are taking us down more roads than one to the edge of extinction. 3
* * *
Harding had neither the decency nor courage to admit that his 2019 'bombshell' about Julian Assange having met the subsequently disgraced Trump ally, Paul Manafort, in the London Embassy of Ecuador – to which nonsense Harding added a Russia slant – had no factual basis. His boss Katharine Viner, a prolific tweeter who had trumpeted the 'scoop', maintained an equally shameful silence once the rest of our corporate media themselves did a distancing act – from a 'scoop' not so much evidence-lite as evidence-defiant.
On geographic aspects of "Putin's war", this 2015 piece in The Atlantic – an organ not noted for Russophilia, and favourite pulpit of a warmongering Anne Applebaum whose husband, Polish MEP Radek Sikorski, thanked the USA for sabotaging Nordstream at no small cost to Germany's shivering households and industrial competiveness

Another Guardian piece today, by the great granddaughter of Emmeline Pankhurst and granddaughter of Sylvia, rightly points out that climate protestors will one day be seen, like her gran and great gran, as heroes. (Assuming there is a tomorrow.) How bold of the Guardian to run it! Will it now run one on how those it today vilifies as Putin apologists will be tomorrow's heroes? Or if that's too big an ask, on how the wars it does so much to promote today will tomorrow be fearlessly exposed by its Pulitzer winning columnists – again, assuming there is a tomorrow?