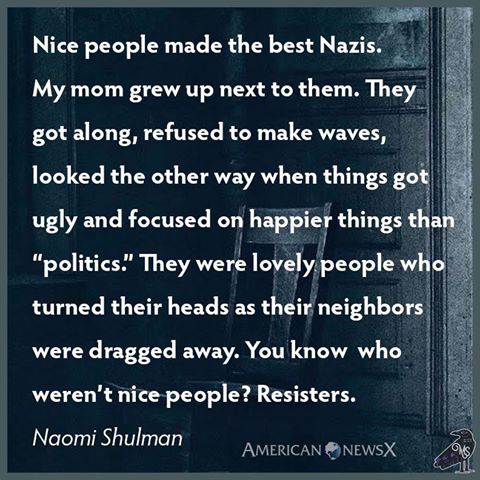 My FB post elicited the exchange below. It alludes to two comments not shown. One is by Mick, who'd cited Niemoller's famous words, 'first they came for the Jews ..'  The other is to a

video

targeting Meryl's attack on Donald at the Golden Globes. Apologies for

yoga & organic

  stereotype. I do both (and am considering a return to veganism due to the Auschwitz conditions of our meat and dairy industries). Fast way to make my point is all.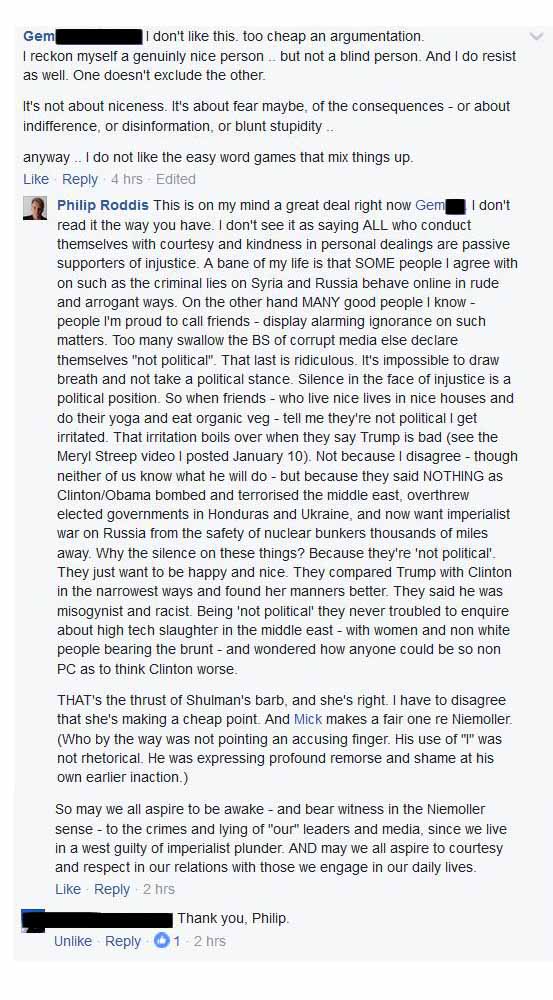 The fact Pastor Niemoller was confessing, rather than merely dispensing homilies of the kind we love to blue-tac above our workdesks, not only humanises his words but gives them added power. I'm no Christian but do believe redemption possible while we still breathe.
As for Barack Obama, do you want the 1200 word assessment? Or the thirty-eight worder?