Eight am on Saturday: the street porters of Old Delhi's Chandni Chowk and Chawri are hard at it. Interstate trucks have driven through the night under loads they'd never get away with in the west: stacked to the sky, massive bales encased in fibrous plastic; pashmina from Kashmir, silk saris from Varanasi. Here, on a shaded side street close to Chandni Chowk Metro, and to leafy gardens backing onto Delhi Station, they park up as hectoring police women enforce parking discipline with batons and lathi sticks they're not shy about using on the backs and shoulders of recalcitrant truckers.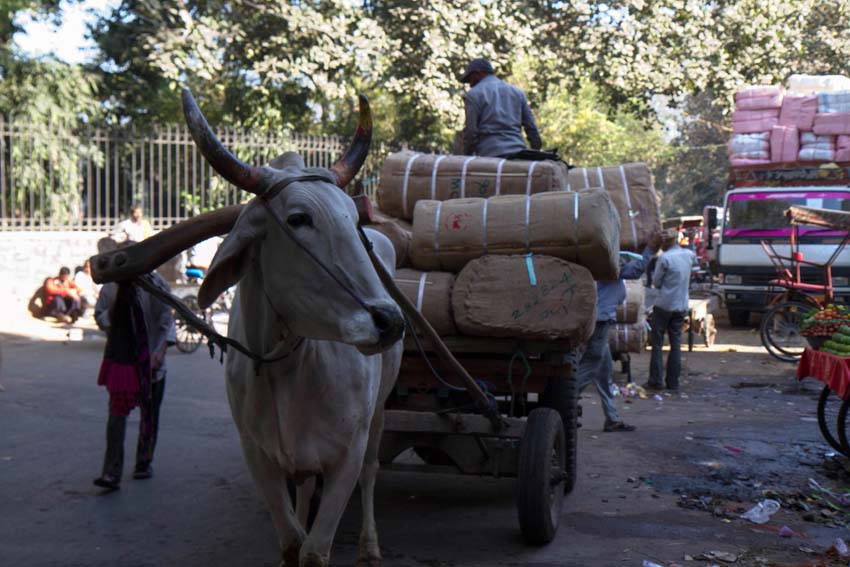 The top of each bale bears in indelible marker its precise destiny amid the warrens of clothing and textile shops on Nai Sak, Chawri Bazaar and slim alleys dissecting and snaking through the tenements beyond. No way can the trucks get this stuff any closer. The shops won't open till at least ten but those thoroughfares, the closest a half mile off, are now on overdrive as porters flit from job to job, supported by chai wallahs and betul leaf vendors. When the shops do open, the ant-like buzz of men at work will mutate into a different rhythm – chaotic in close up, pulsating harmony in the round – whose atomic parts push and shove diverse paths on foot or ox cart, rickshaw or tuk-tuk; eyes sweeping the crowds ahead for the fleeting gap that might expedite progress.
Which leaves this pleasant side road near the metro station the equivalent of an unloading dock, with interstate trucks doing the work of ocean going merchantmen. Now the docker-porters take over, overseen by counting men high on the trucks, ticking items from lists cradled in crossed legs as they bark out orders and keep the tally.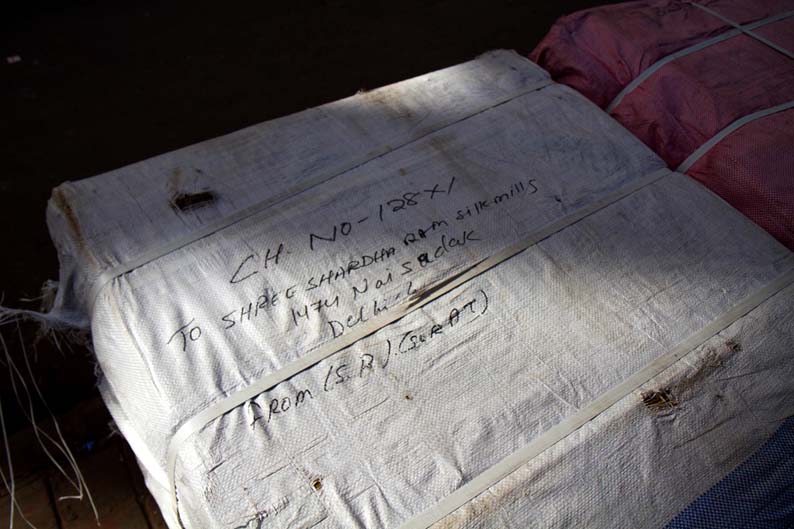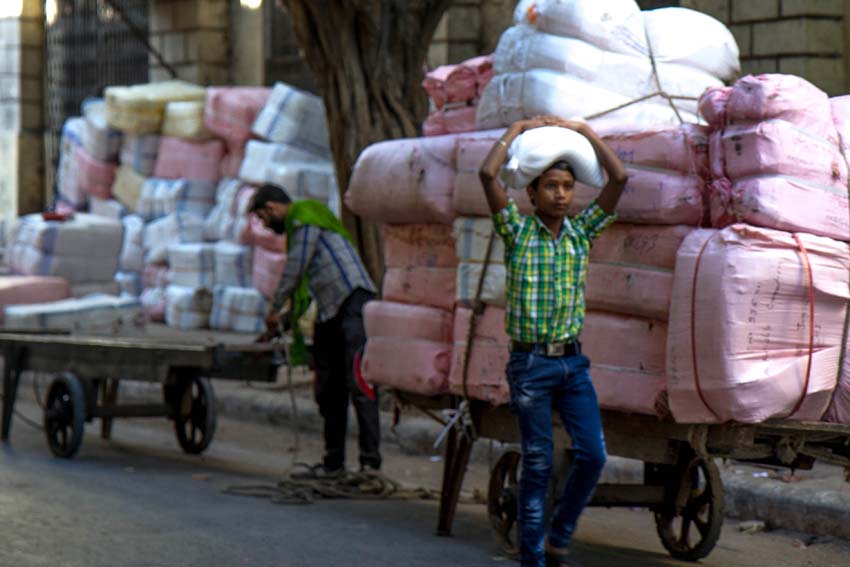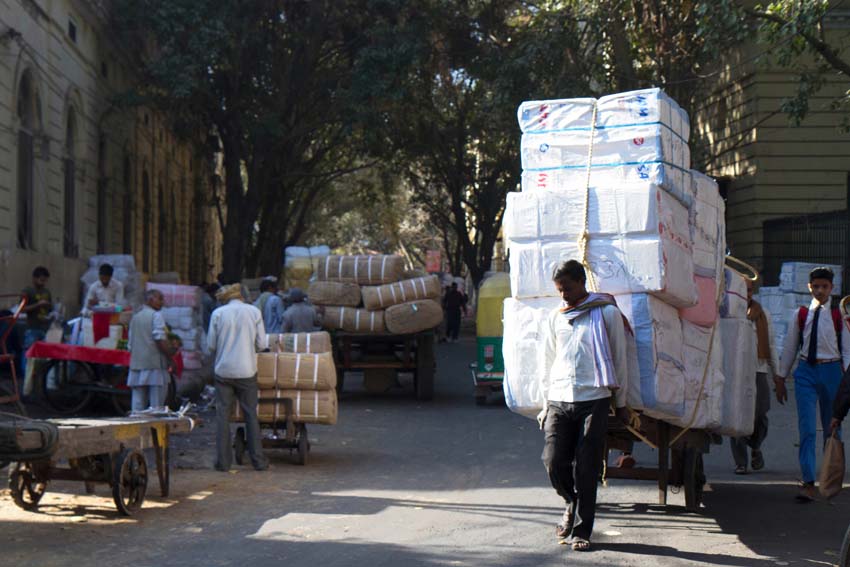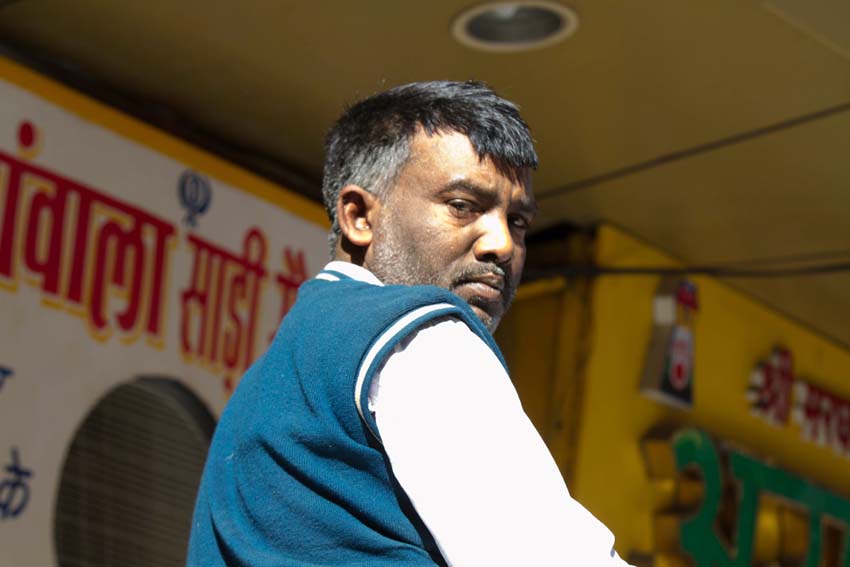 There's another reason for seeing these porters as dockers. They are highly casualised, like most unskilled and semi skilled work forces in the global South, where 'flexibilisation' of labour – a defining characteristic of neoliberalism – is proceeding even more quickly than in the North. As in the Liverpool or London docks of the bad old days, informal teams of men can be seen hanging out on Chawri and Nai Sak, awaiting a job. One day I want to spend a week with these porters, getting to know them through an interpreter, shadowing their days from start to end with camera and notebook. Meanwhile, here are a few glimpses as I pounded the streets back and forth between the unloading zone and the shops and alleys of Nai Sak and Chawri Bazaar.