This from Global Research.org, April 29: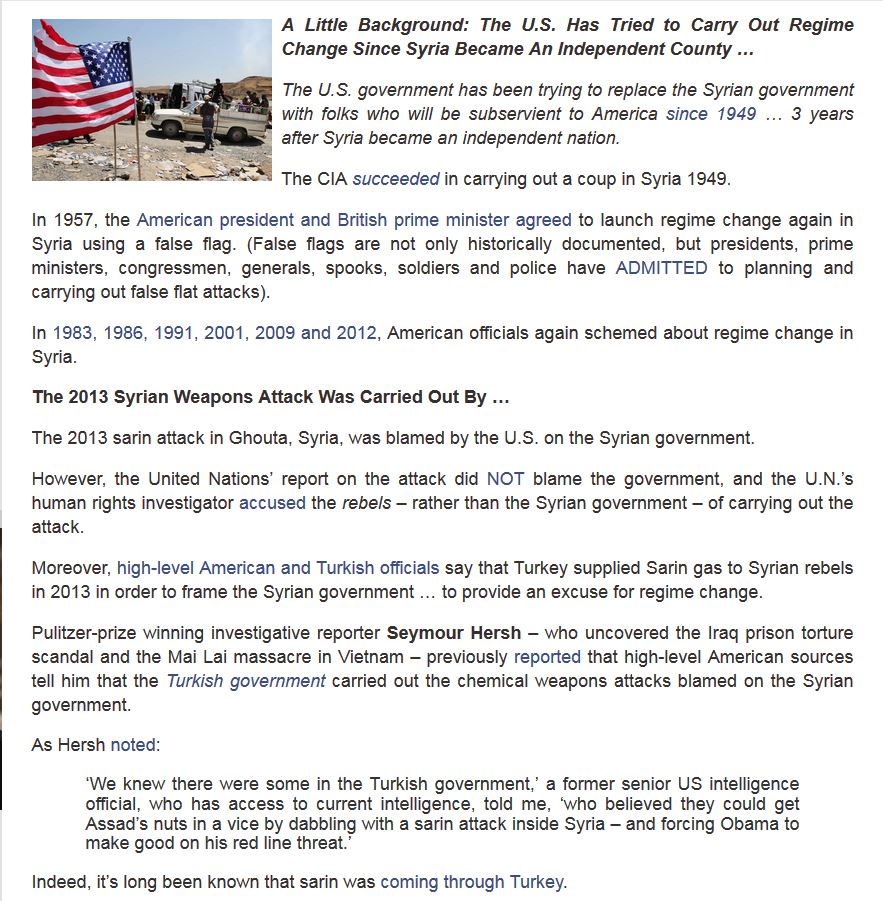 Read in full the Global Research post here. It gives the historic context of the west's disdain for the right to self determination of a Syrian people for whom it has shed such Niagaras of tears this past six years. It also links to a Washington's Blog post the day before, April 28: Debunking the French Report on Syria's Chemical Weapons.
The route to that second GR post from the first is indirect. I link to it here because I'm routinely finding people – and do bear in mind that those I engage over this are usually liberal/left and educated to degree level minimum – easily swayed, outside their professional specialisms and personal passions, by the claims of hand-picked experts. Especially when said experts' voices are aired on Radio 4 or cited in the Guardian, sound sober and sane, and sing in tune from the approved demonisation hymn sheet.