So I had my cliff top coffee and wandered on. This beauty was a good start.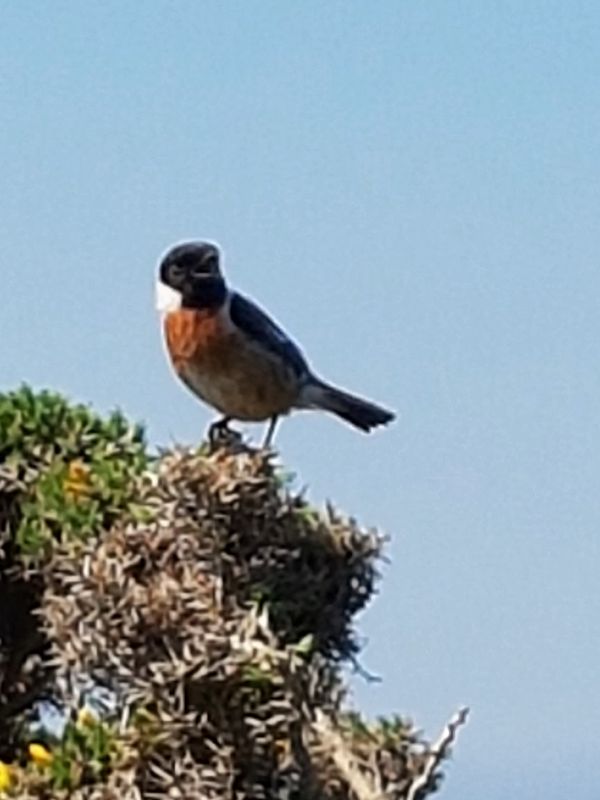 The only times I truly miss my big boys' kit – Canon 7D and two lenses, including the totally fabulous L-series 70:200 f2.8 IS – is for wildlife shots like this. Phone cams have come on at a phenomenal rate, the S7 Edge giving me control over light to rival entry level SLRs, but no way can they compare with the high class optics of expensive dedicated lenses.
But with that kind of kit weighing in at over three kilos, thirty percent over and above what I'm already toting, it's just out of the q.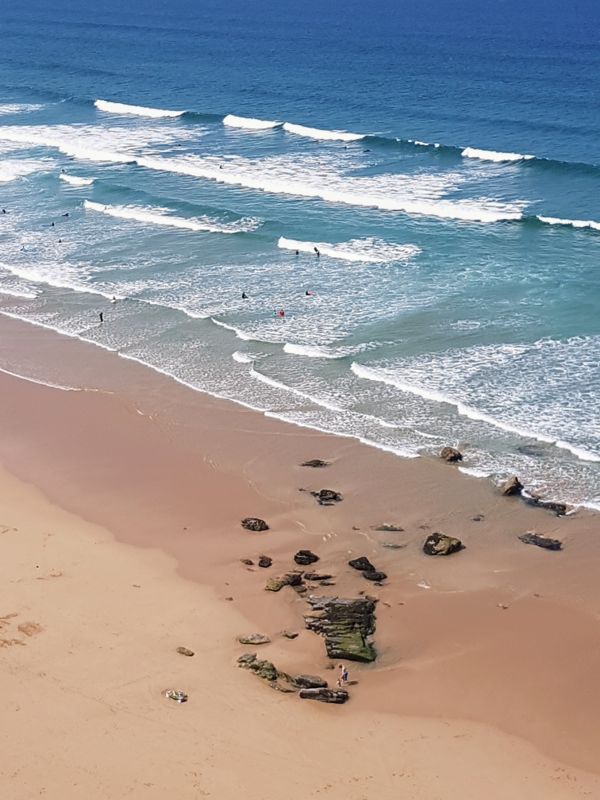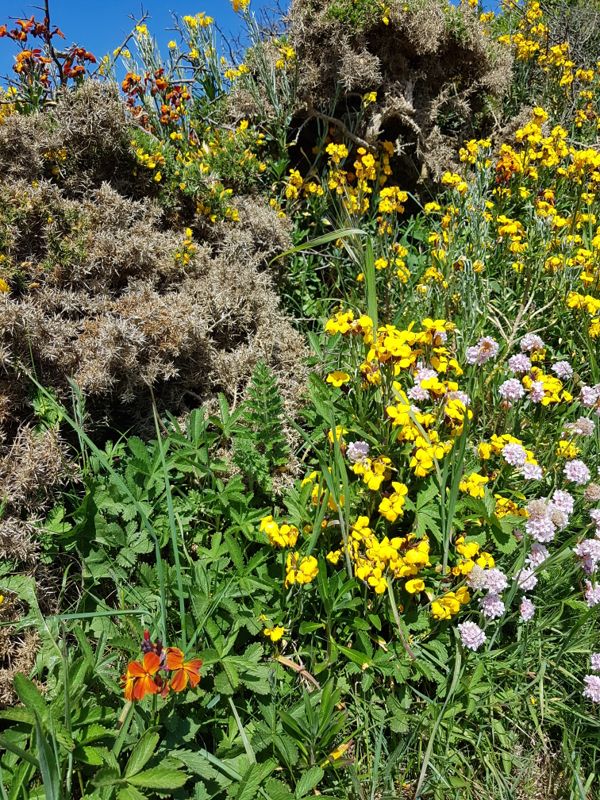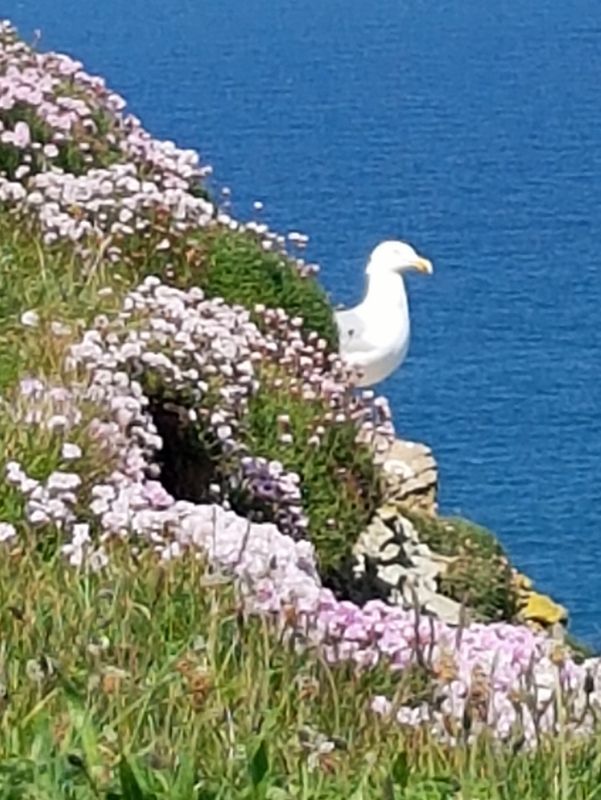 The fleshpots of Newquay.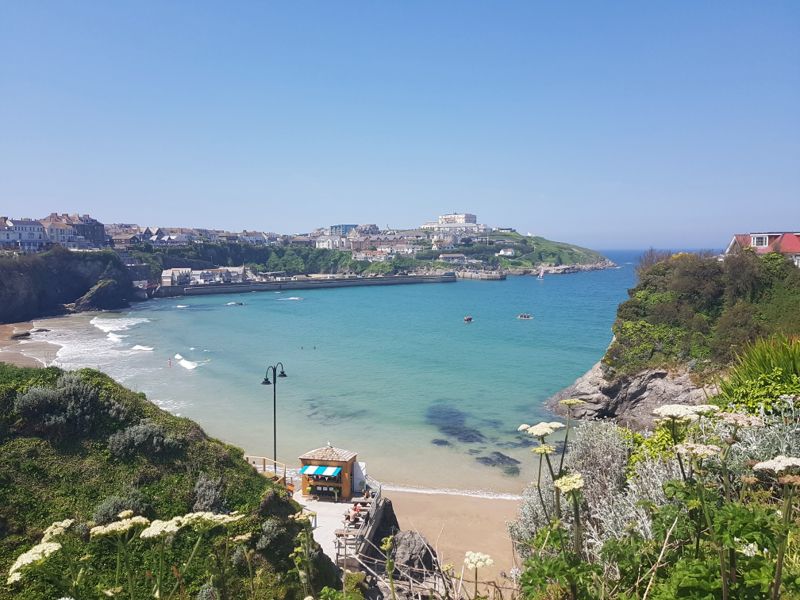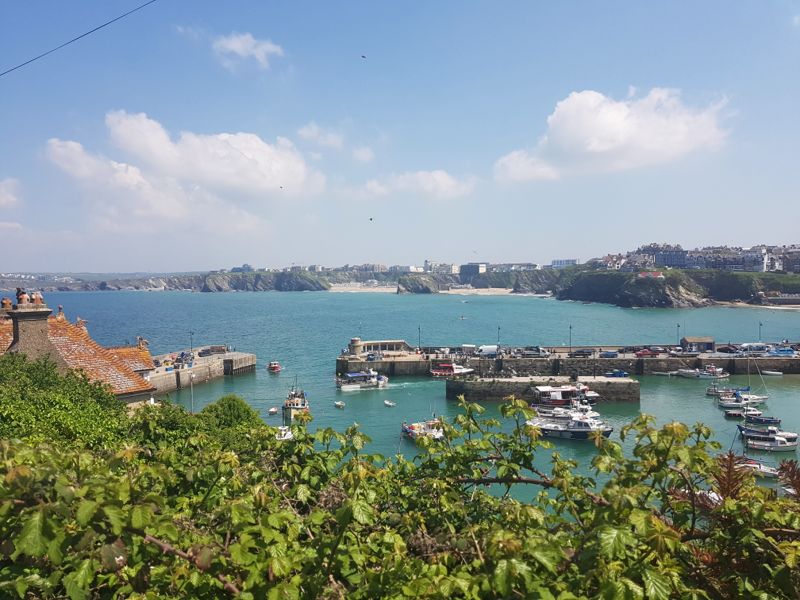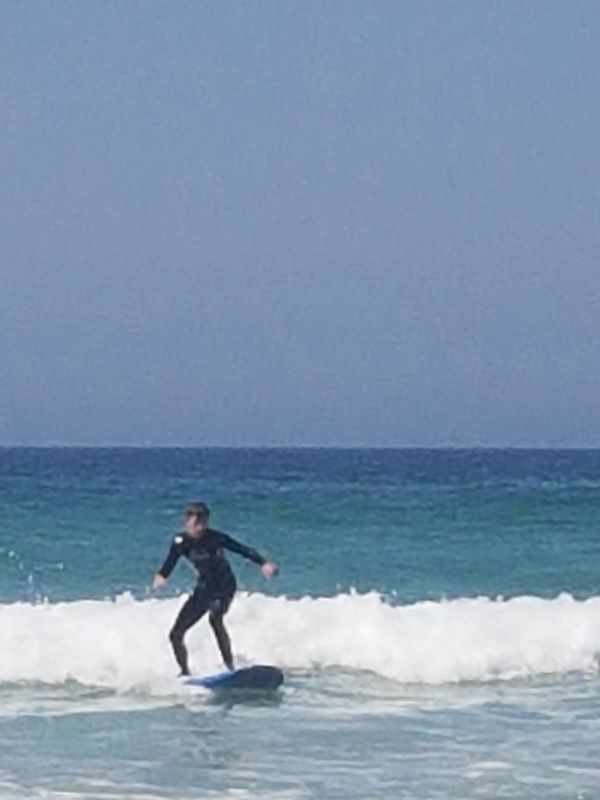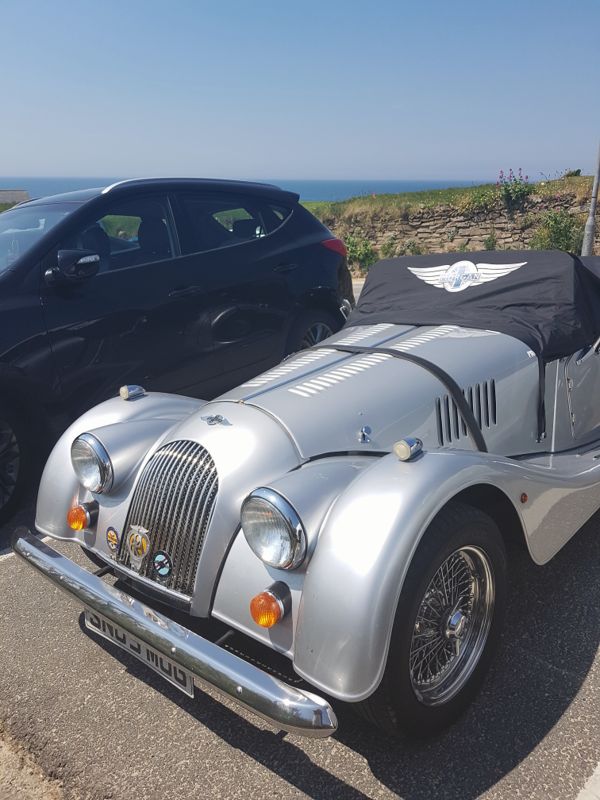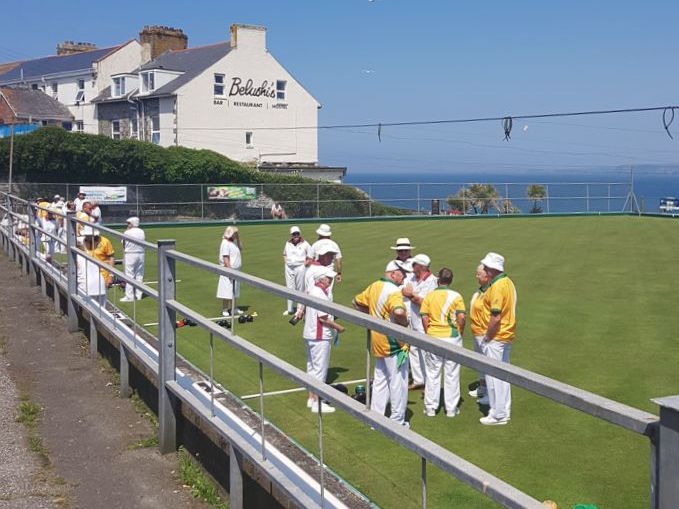 Man, was I glad to get out of Newquay. The day blazing hot, its urban sprawl made for a good hour of dreary trudge. But I put a brave face on it, even managing to keep smiling as though the tenth person to ask that morning if the solar panel is powering me – and will I freeze mid stride, ha ha, should sun go behind cloud? – was the wittiest man alive.
To cross the Gannel you take footbridge, submerged except at low tide, or ferry.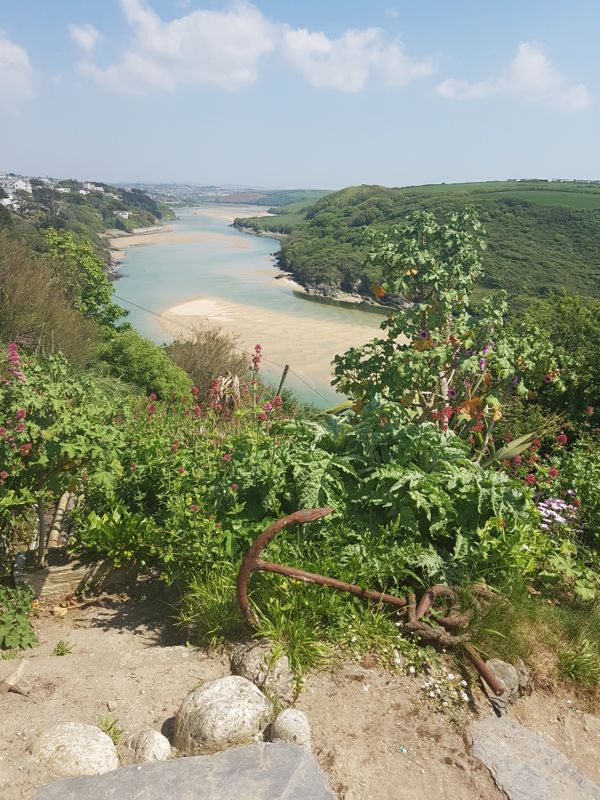 And since it ain't low tide and in any case the bridge is broke …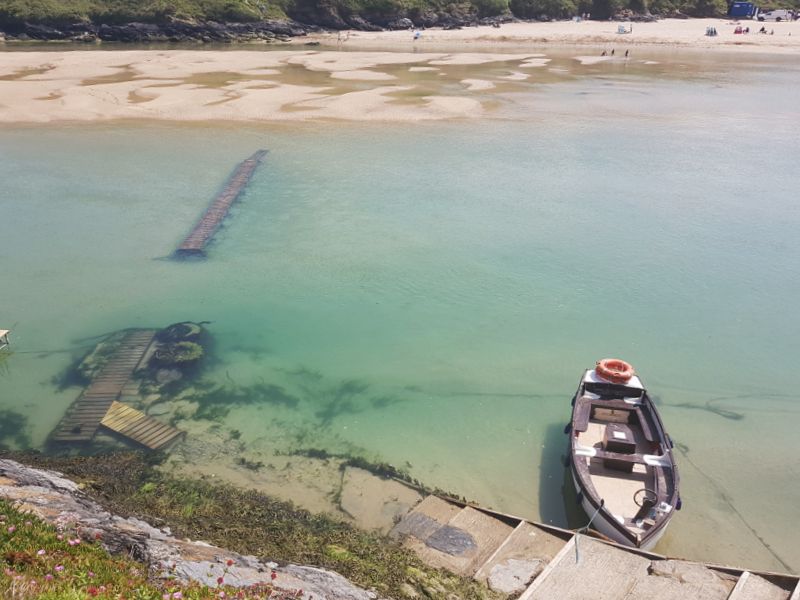 … it looks like the ferry. Crewed and skippered by one genial cove who relieves me, his sole passenger, of a staggering £1.20. Daylight and robbery spring to mind .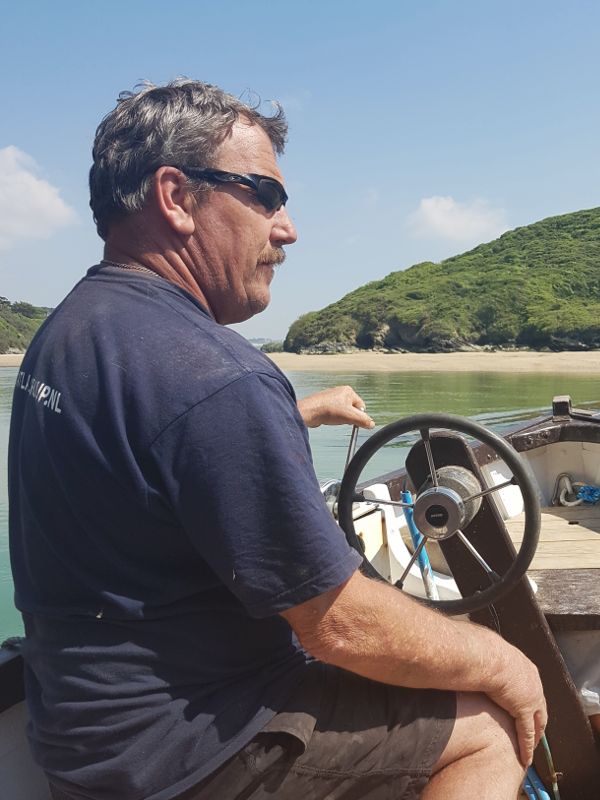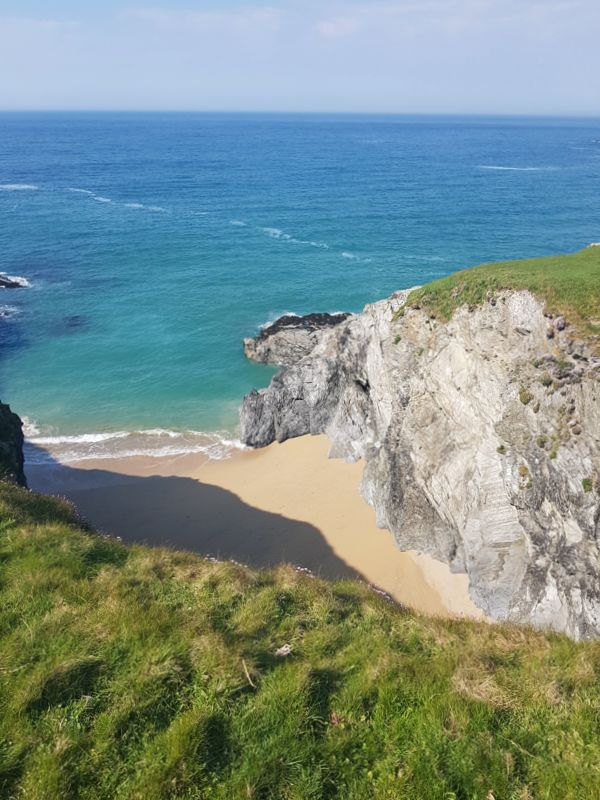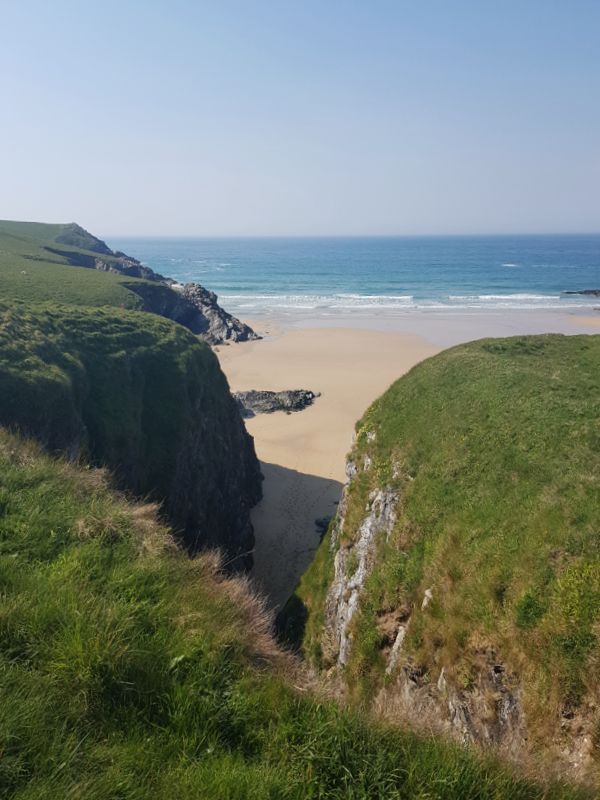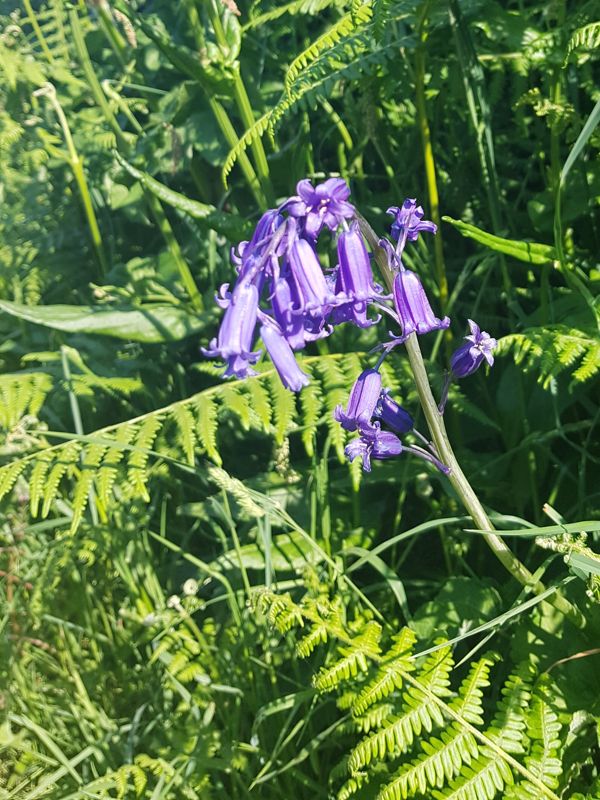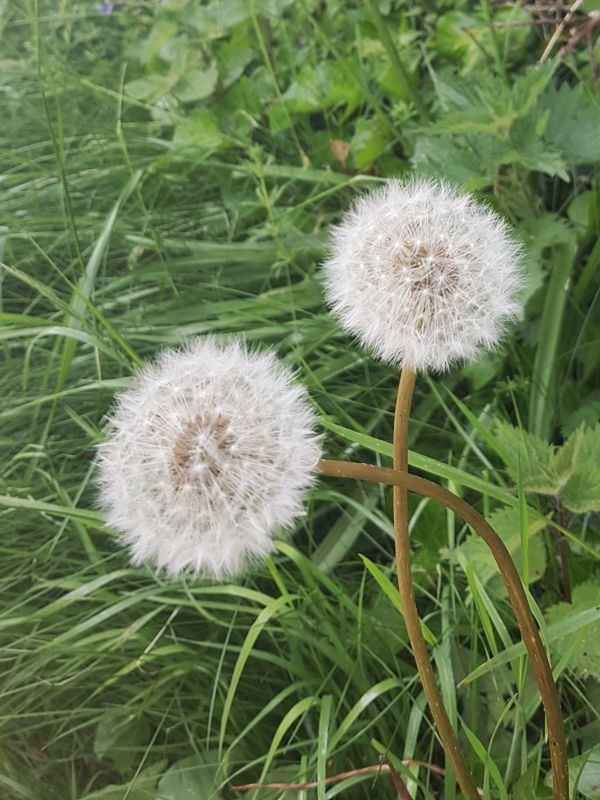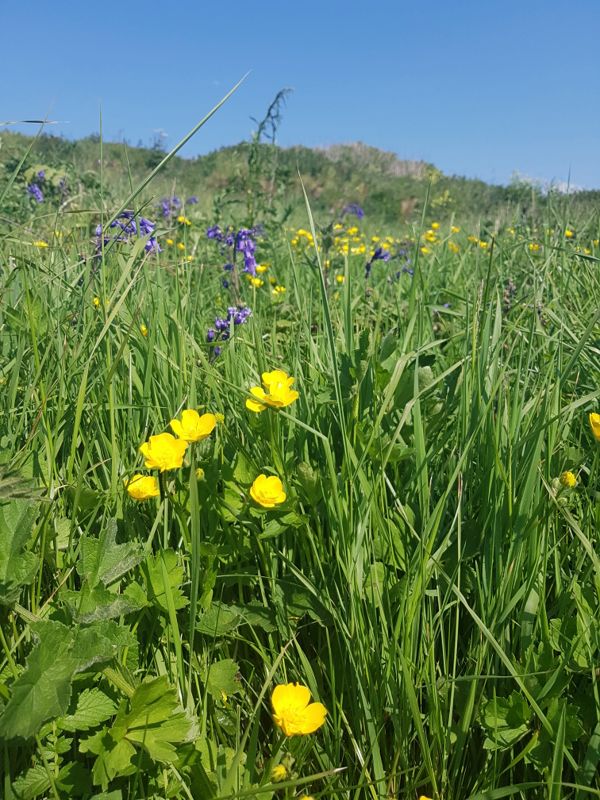 I haven't come across much hawthorn till now. At this time of year it's a treat for eye and nose.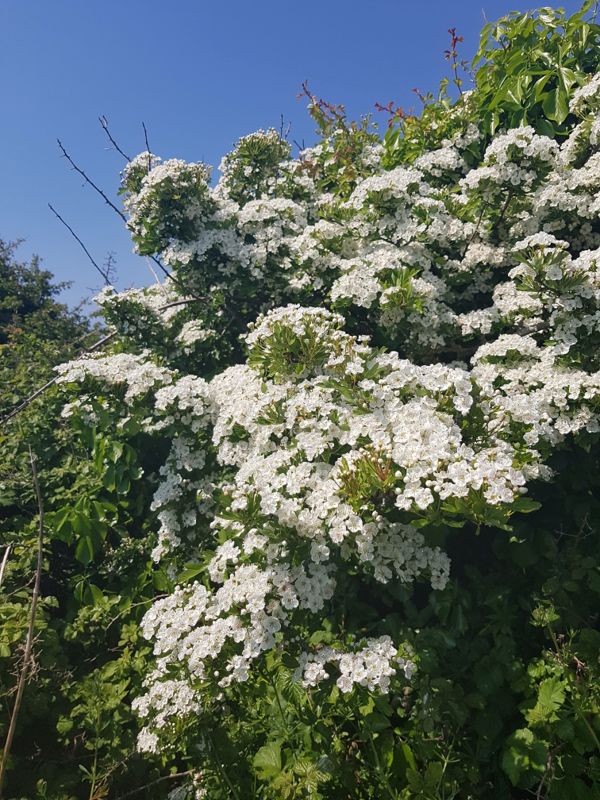 I wish I'd some way to convey this aspect of my experience. The floral scents are out of this world, punctuated, in those arduous descents the path periodically takes, by that heady whiff of the briny only fresh kelp can deliver.
Same goes for the aural experience, with birdsong and booming surf the top notes.
This swiftly flowing brooklet, its swirling surface concentrically rippled from time to time by a rising trout, is about to top up the Atlantic at Holywell Beach. I fill my litre flask, drop in a tiny chlorine tab and press onwards and westwards, my load heavier by one kilogram – some eight percent.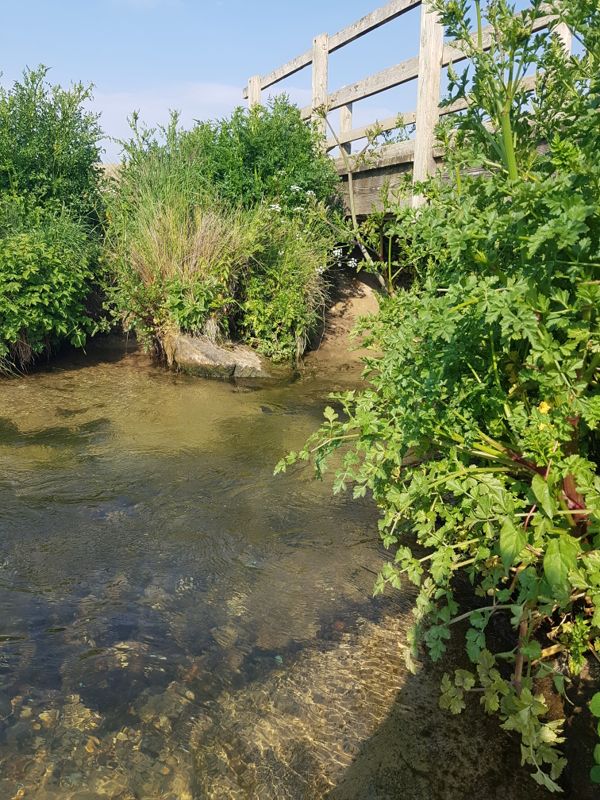 A mile short of Perranporth I go wrong, taking a narrow metalled track inland. I know I'm off-piste but don't care. This is a lovely common of sand dune below thin layer of grass and moss, studded with miniature but quite natural lakes.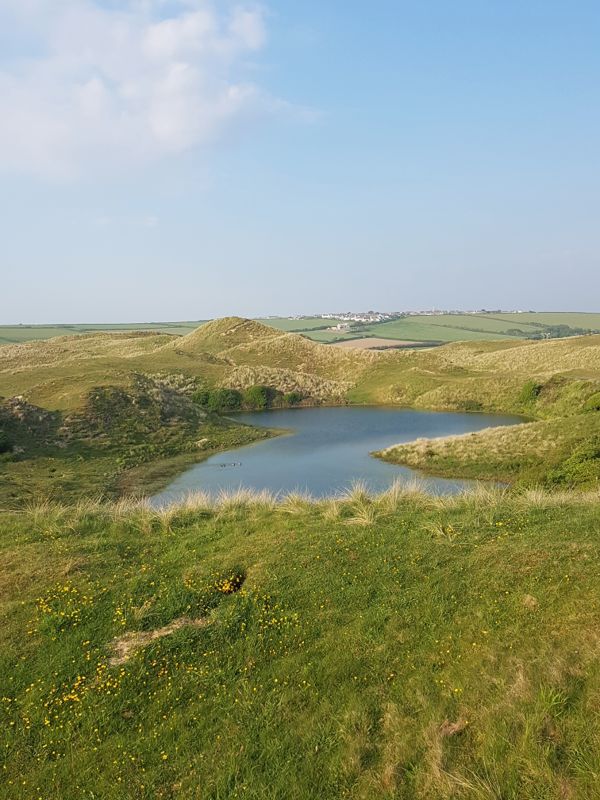 Wild life teems: ducks, moorhens, canada geese and rabbits by the score. There'll be lizards and snakes too, less easily spotted this time of day.
The sun has lost its ferocity as a slight haze descends to give the light an ethereal glow. Lost or not, this is where I'll camp tonight.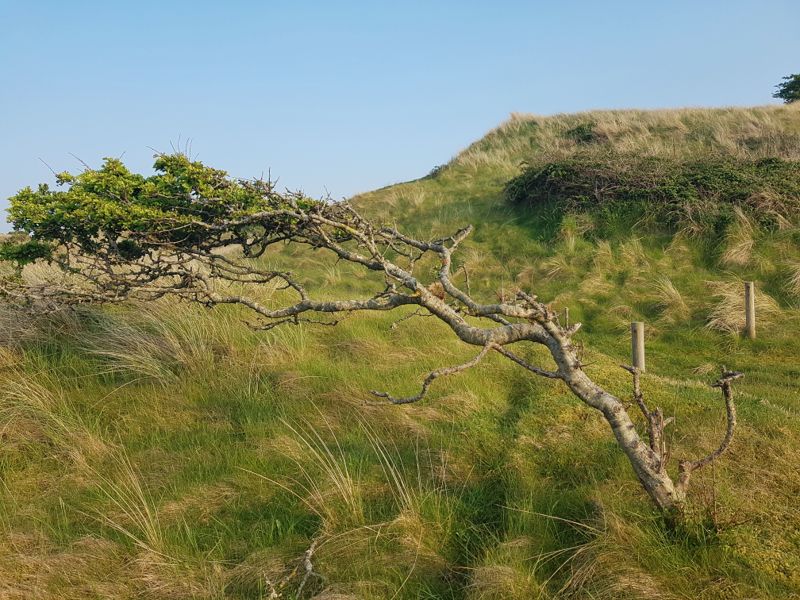 I'm spoilt for choice but can't figure why the place is deserted. Two villages can be seen in the distance, each on a slight and separate elevation two miles away. At the very least I'd expect a dog walker or two in so pretty a spot, on so lovely an evening.
Close to this lakette but between two dunes, so out of sight of either village, I pitch for the night and cook a pasta meal.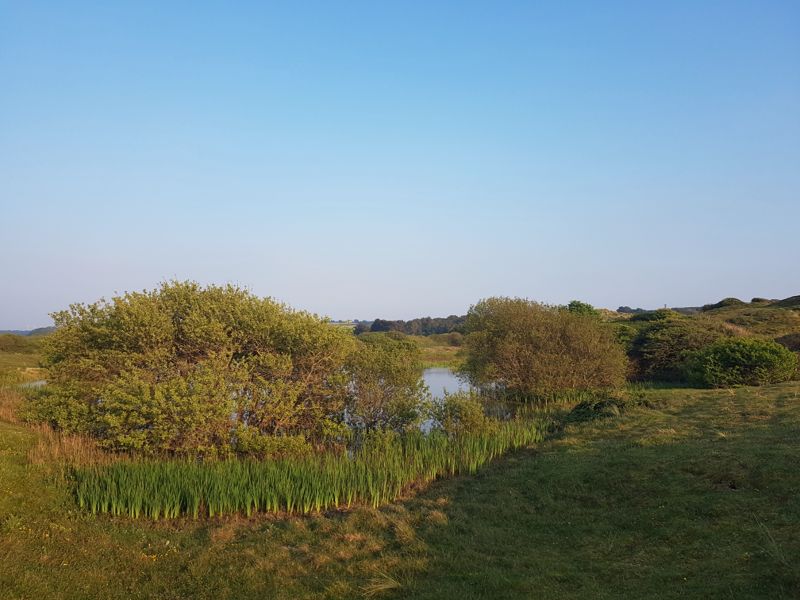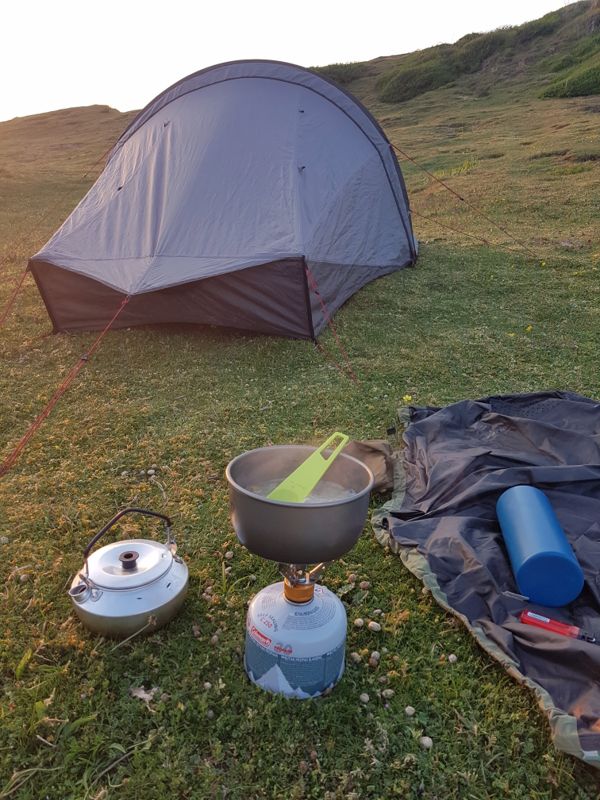 The only glitch in paradise is an unsightly sheet of corrugated iron, carelessly tossed in the lee of a gorse bush. Farmers, I mutter darkly: often as not the countryside's worst litterbugs. Only later, snapping the dying of the light, does the sight of two more put a different slant on things. But I'm all in. Hypothesis confirmation will have to wait till morning.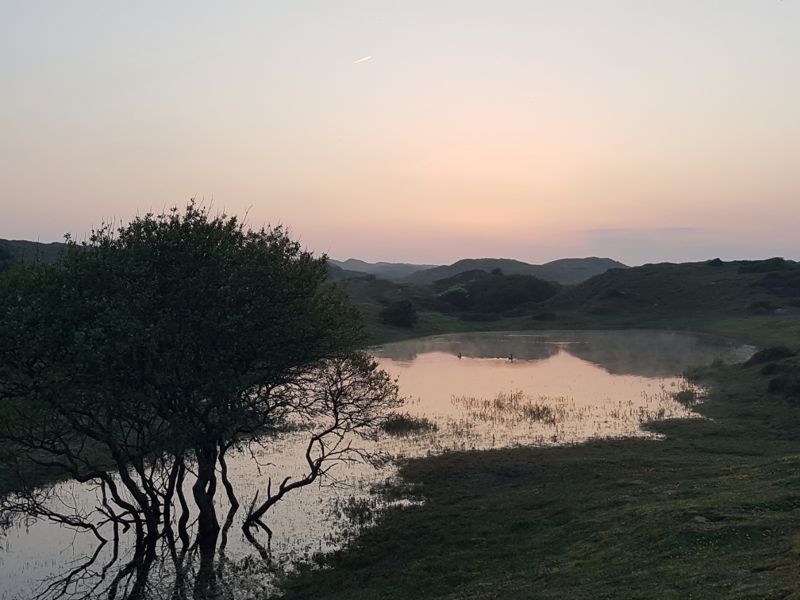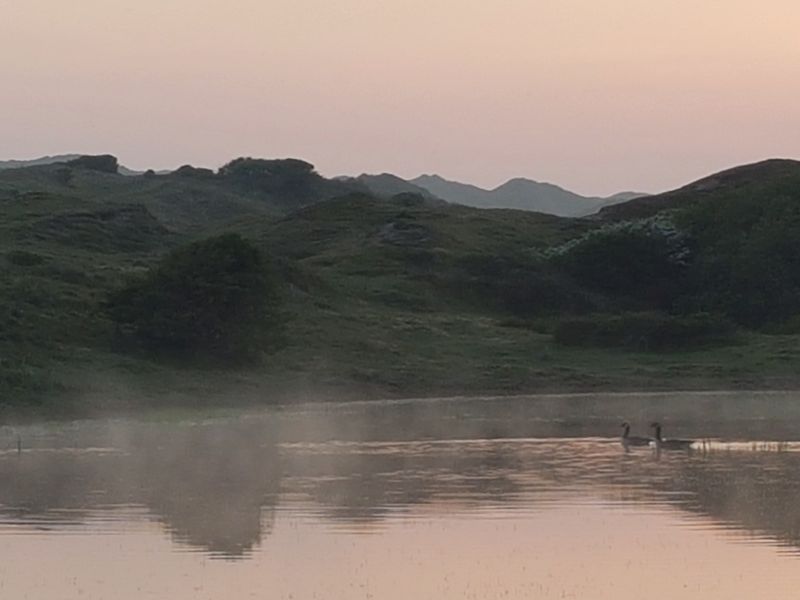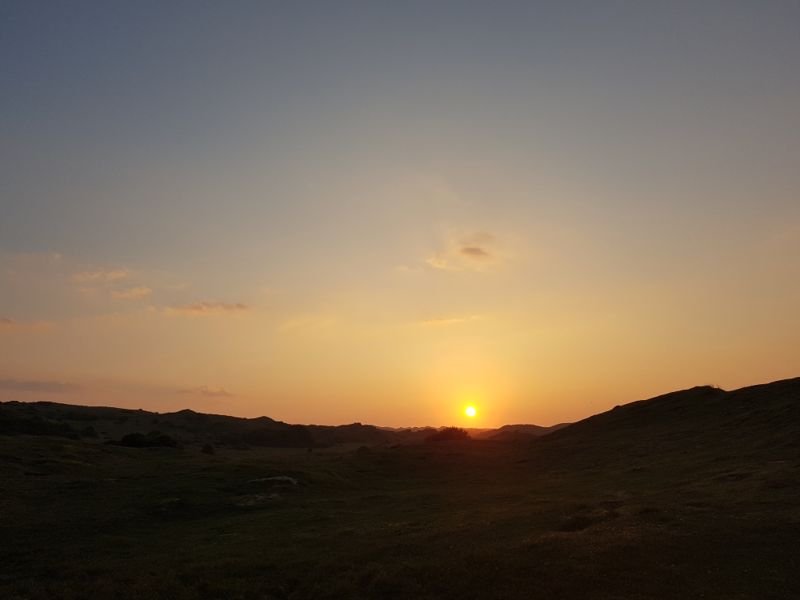 zzz
*
Curious, I'm up early. Here, as I'd suspected, is what lay below corrugated sheet.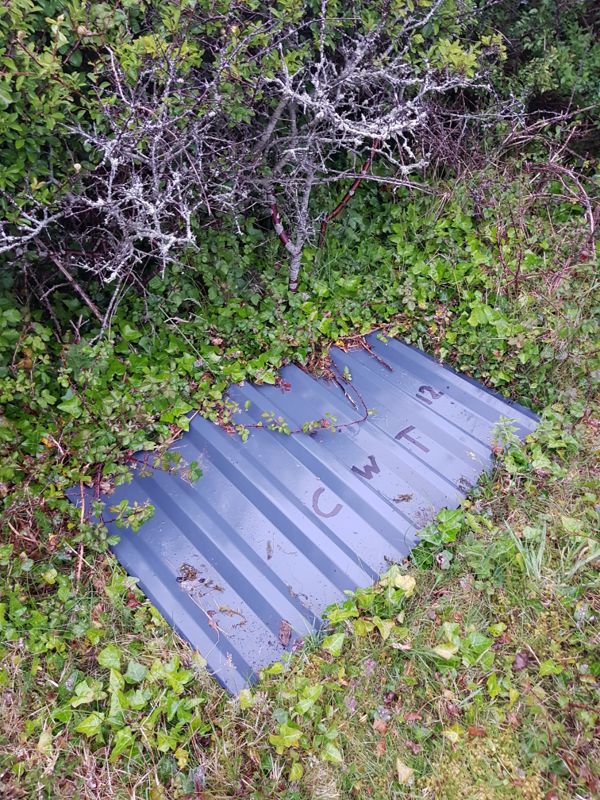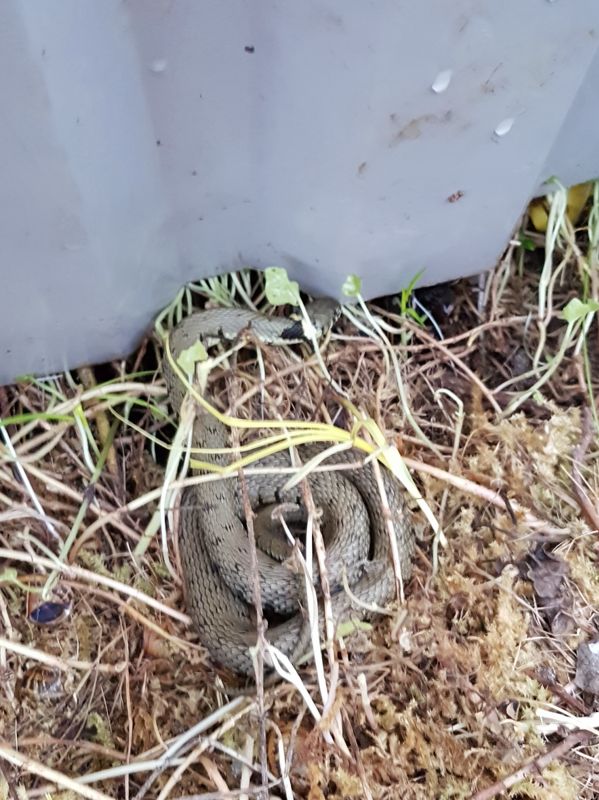 A grass snake, sluggish at 05:30. And if my pic isn't Attenborough standard, do bear in mind I was as likely to find an adder – an hour later I would get a fleeting glimpse of one – so had levered up the sheet with stick in my right, phone cam in my left. And yes, I am right handed. I lower the sheet slowly, giving my friend time to get back into position under the corrugation, and strike camp.
A few minutes on I discover why the place had been deserted on so beautiful an evening.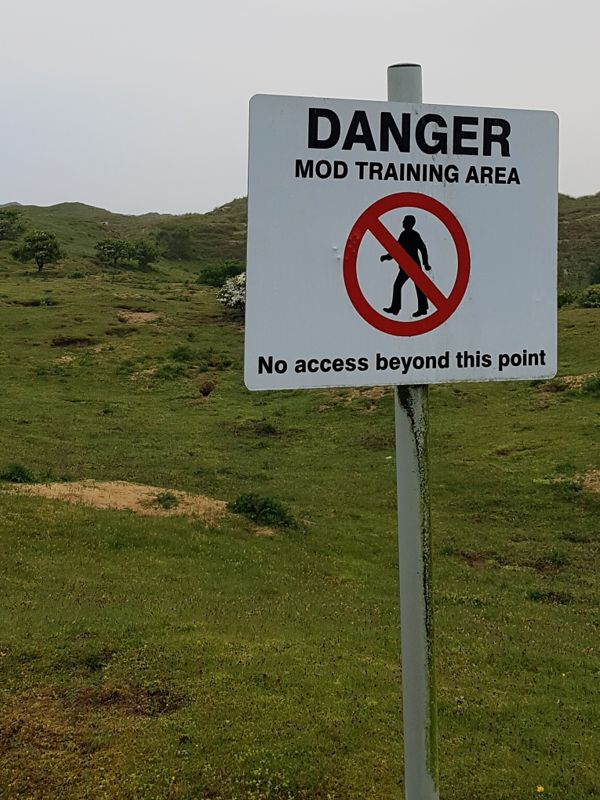 It's still not seven. A deserted beach stands full of promise, an artist's blank canvas.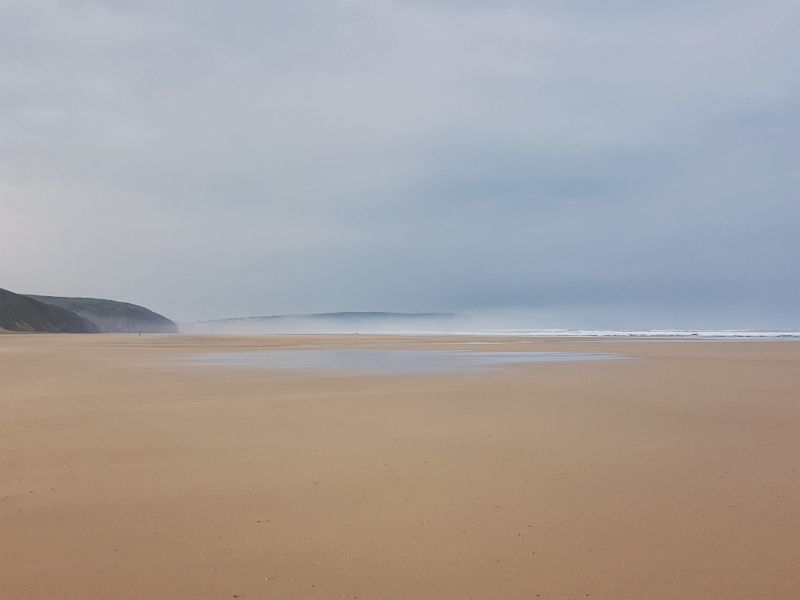 Here's where I get my morning wash …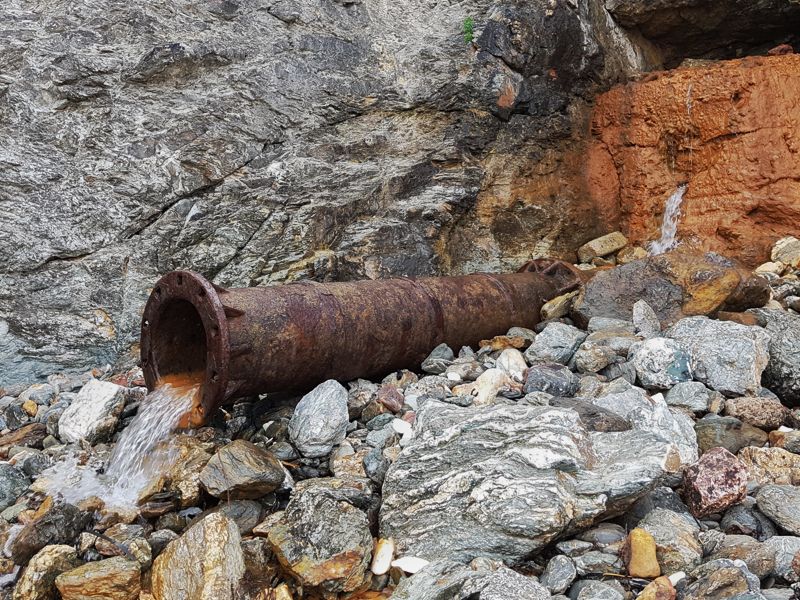 … and here, a surfers' cafe in Perranporth, is my vegetarian breakfast. I'm not vegetarian but since the new year have eschewed all flesh bar chicken and fish.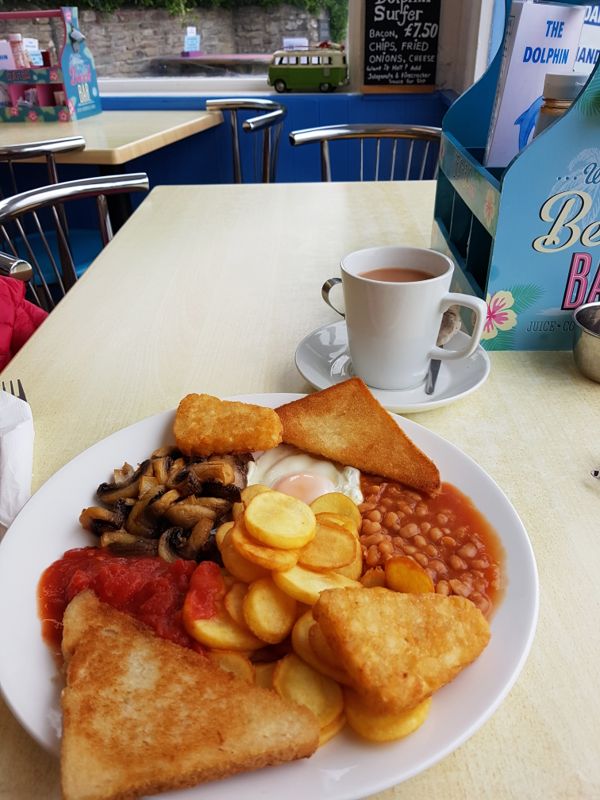 Day four is less sunny, which suits me to a T. I got mildly sunburnt arms on days two and three, despite frequent factor fifty. Best cure I know is exposure to air on a cloudy day.
What suits me less though is the trudge from Perranporth. Ocean and cliffs are as splendid as ever but tops and path are bleak: mile on mile of slate and scrub, with MOD fencing – diamond mesh three metres high and held up every four metres by grim concrete posts – to my left.
Still, the walk has its moments.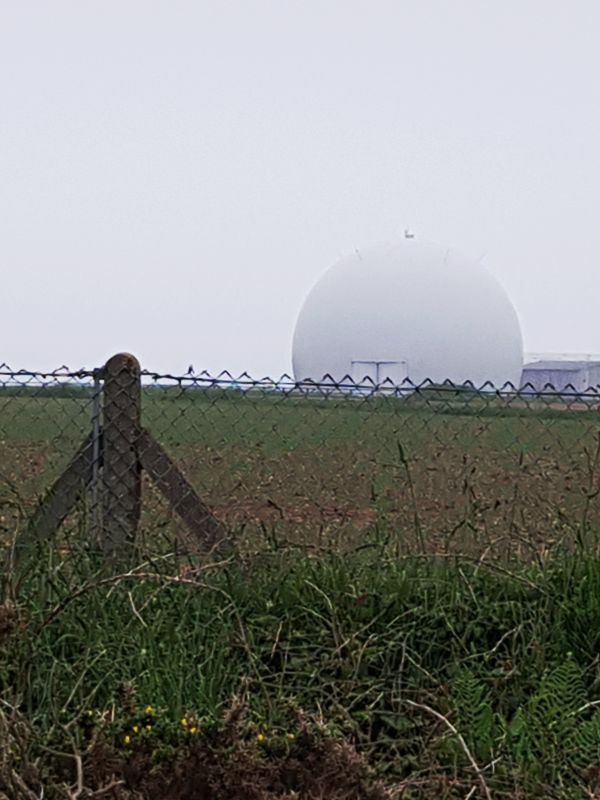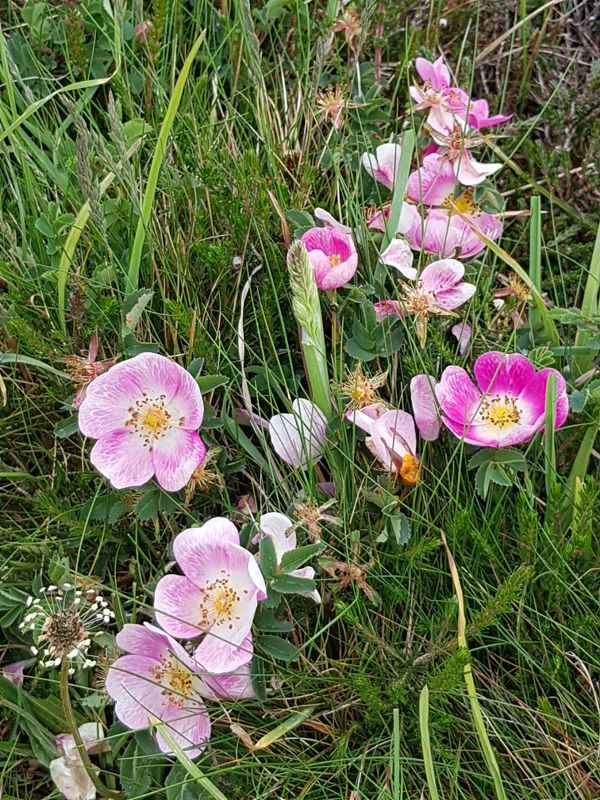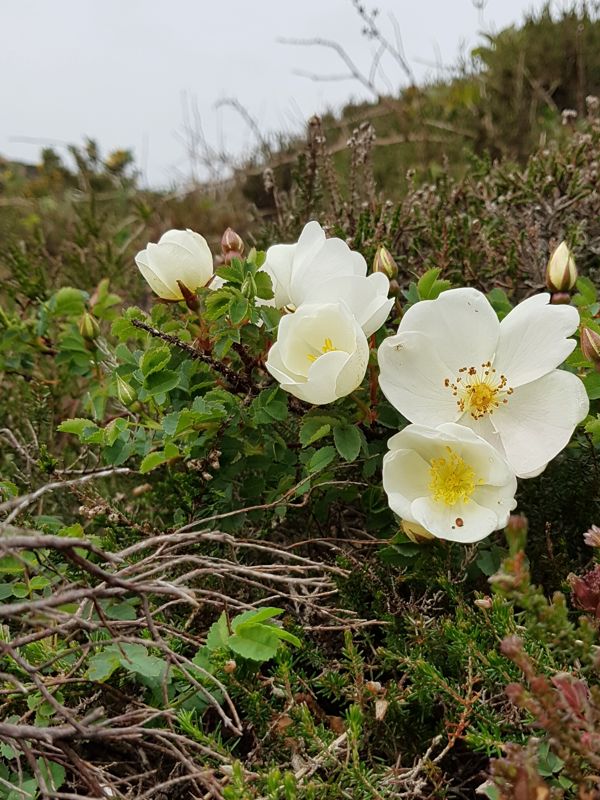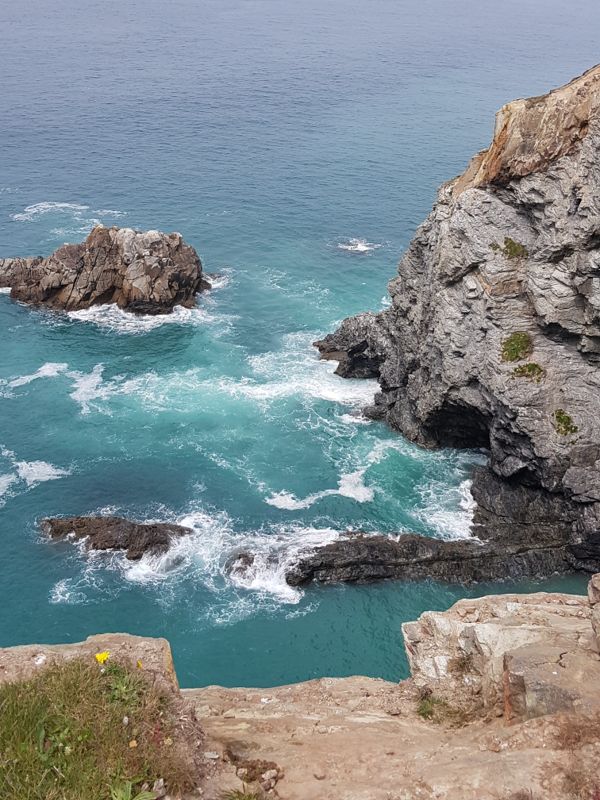 The Driftwood Spars at Trevaunce Cove is a right cracking pub; friendly staff and unusual, two tiered interior. Add in north of a dozen cask ales and you're talking a seriously good toping den. Alas, it's the wrong time of day for lone ranger me. Boring, I know, but after a flat white I hoist my pack and carry on regardless.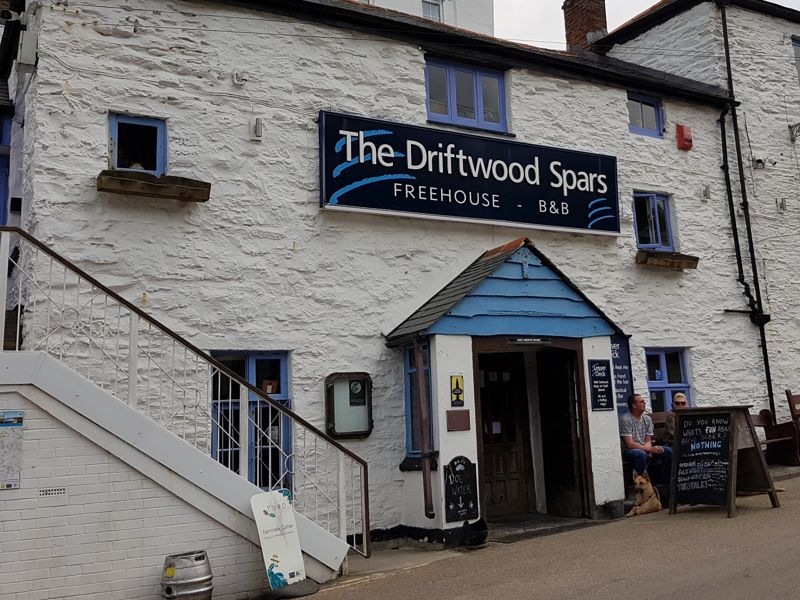 But behind the quietude the place harbours a dark secret. Sadly, even tranquil Trevaunce is not without its hooligan element.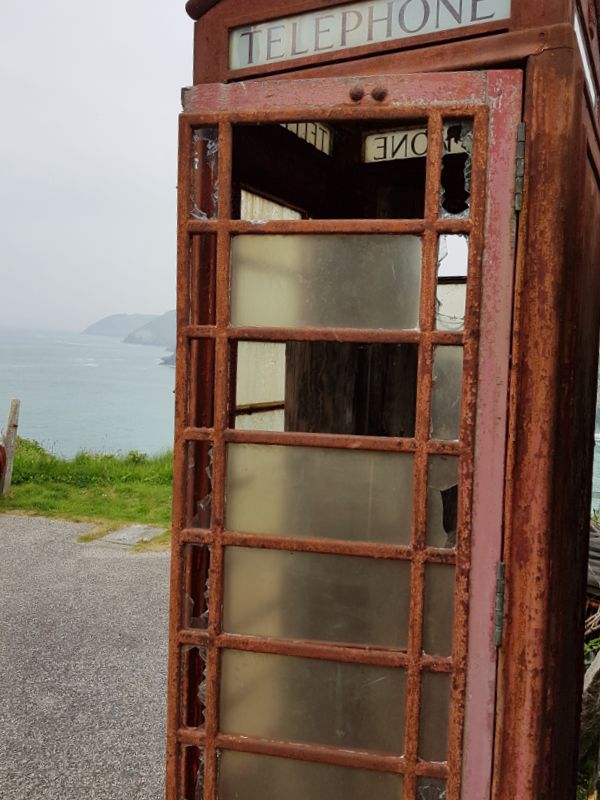 Mile after mile; knee jarring descents, pulse racing ascents. An atmospheric mist descends and not a soul do I encounter.
I feel like Poldark.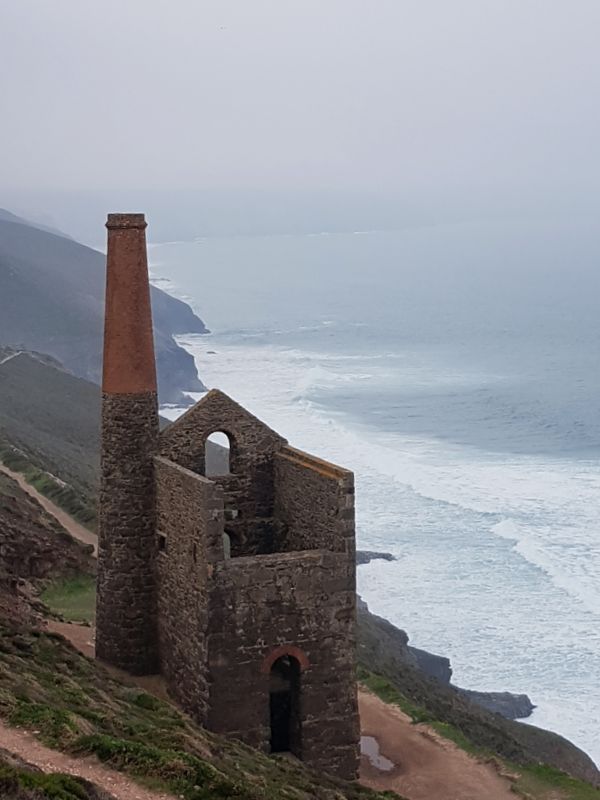 Oh no: not another serpent!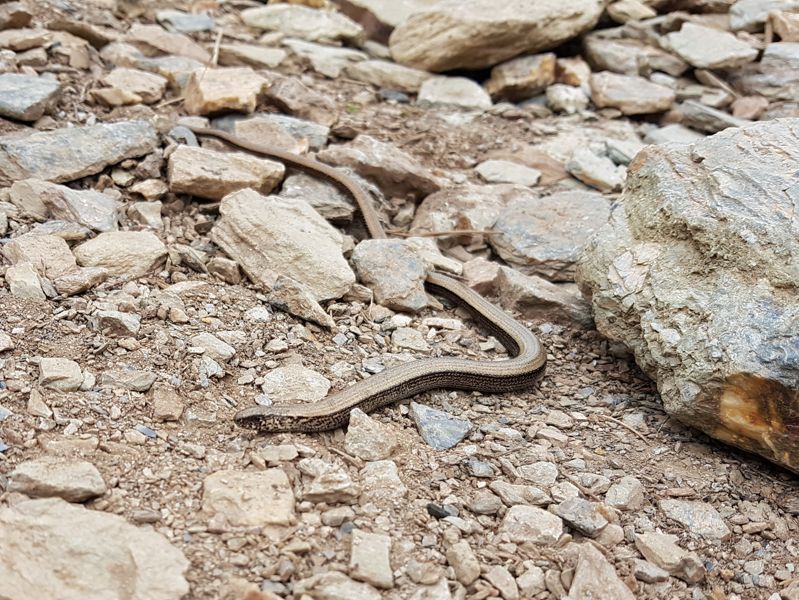 Correct. This is a legless lizard …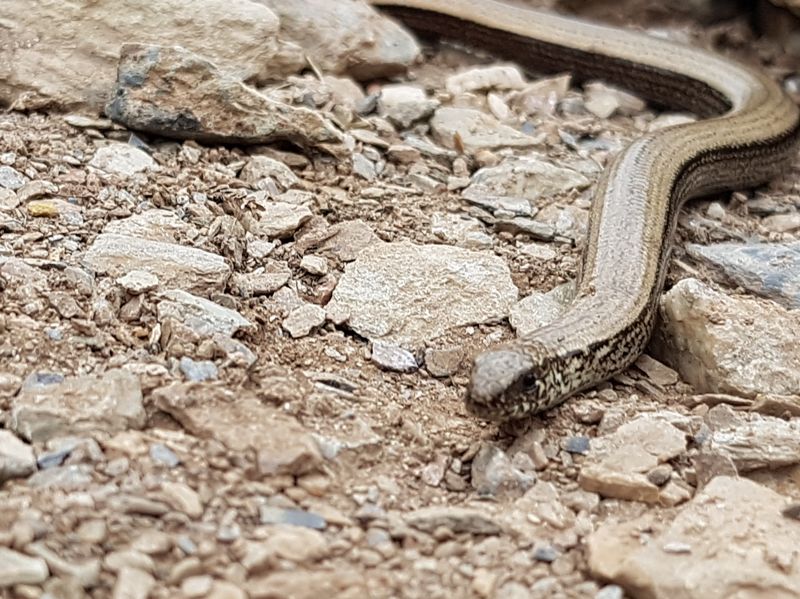 … doubtless he's had one too many at the Driftwood Spars.
Closer to Godrevy, not only has the MOD fence swung inland but the flora have improved too. It's after seven and my eye is out for a decent pitch. Above this pretty waterfall I see a likely spot.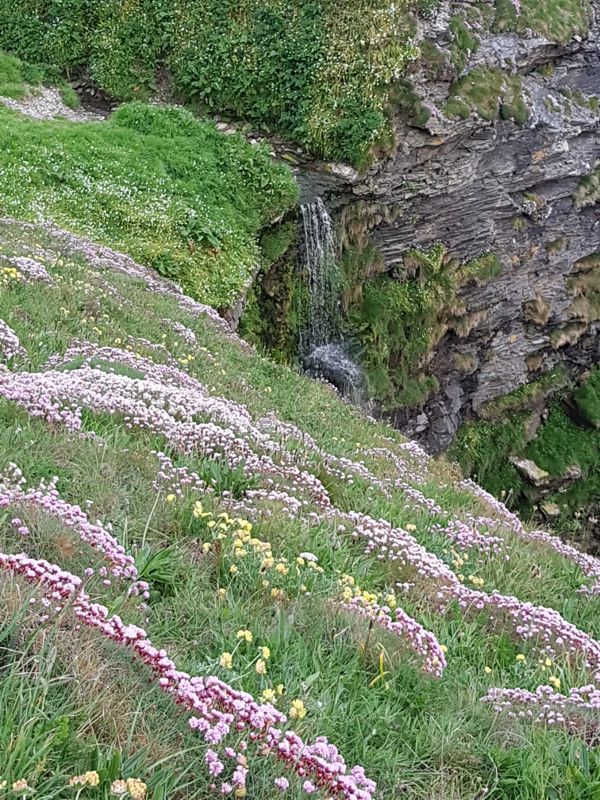 And that's my days three and four, ending with my most spectacular pitch so far. A quick meal and, with fifteen or more hard miles behind me, I'm for turning in.