Early on Wednesday, with skies set to bring the first rain of my trip, I pack the sack and bus it down the coast from Sennen Cove, via wet and windy Land's End, to Penzance.
Another hour and I've breakfasted and booked online at the EasyPZ backpacker hostel, three mins from bus and rail stations, five from town. Early afternoon, caffeined up and with Day Nine post ready to go, I hike down Market Jew Street in a warm drizzle to check in.
I'm sharing an attic dorm with Charmaine: young, Hong Kong Chinese and studying nursing in London. And with Naomi, native Cornish returning to her roots, and a German – didn't catch his name – doing Cornwall on a Brompton. Jolly crew. One day I'll dedicate a post to the intimacy of strangers; a latter day Canterbury Tales of folk thrown together for a moment in time on the road, with only so much past as they care to reveal (or invent) and not the slightest expectation of any shared future.
But not now. Here's the dorm, my bed right there under the eave.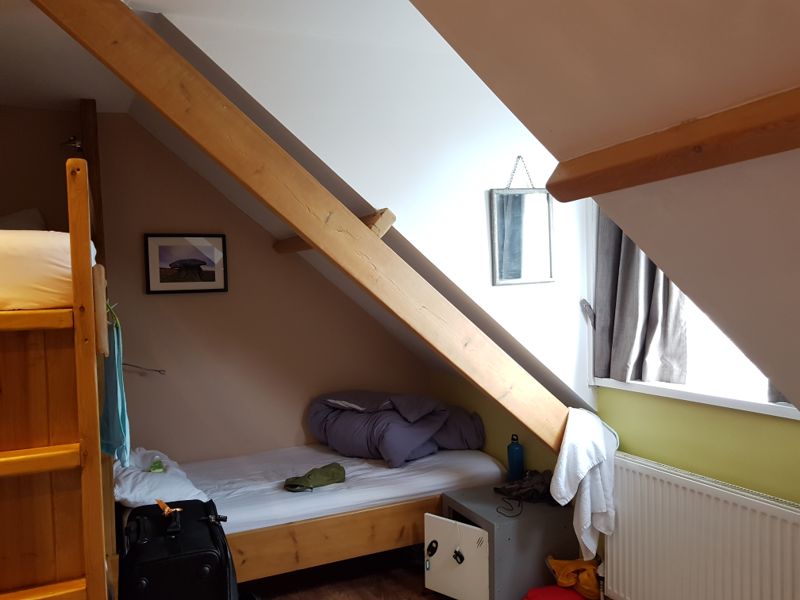 And here's the kitchen. Ace place, spotless but with wholesome, hippie/surfer vibe. At £22 with DiY breakfast thrown in, what's not to like?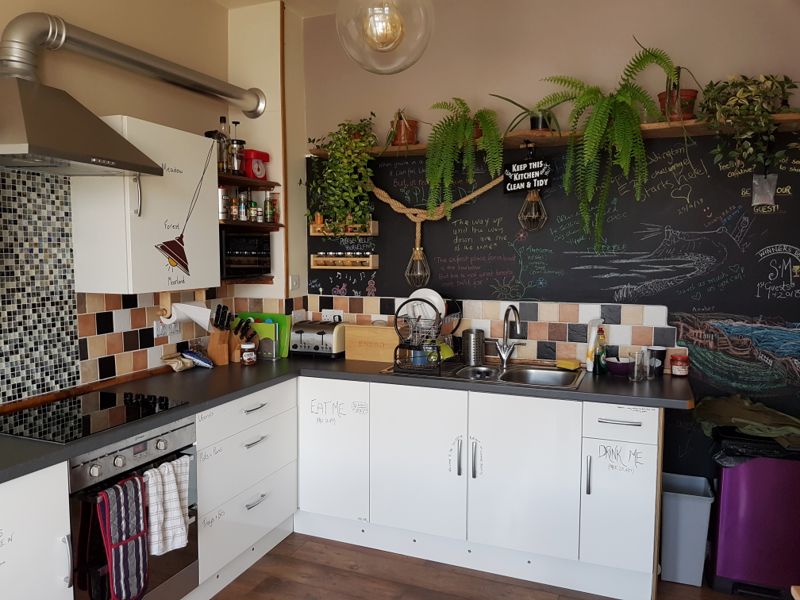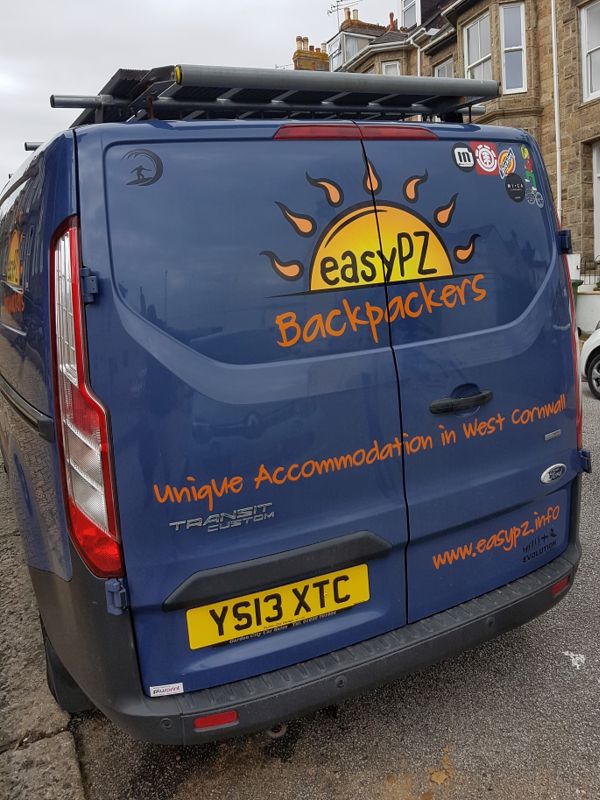 Showered and shaved, hand washing out to dry, tent and sleeping bag aired, I post Day Nine and take to the evening streets for stroll, pint and bite to eat. On my return, around eleven, Naomi sits in the kitchen fretting over an imminent job interview. She's in hospitality.
We talk till midnight, then I turn in, leaving her sipping red wine and studying her lines.
Early Thursday brings a fine mist that has me out and about by seven. Here's Market Jew Street, its raised stone walkway marked at twenty metre intervals by stairwells curving elegantly down into the street.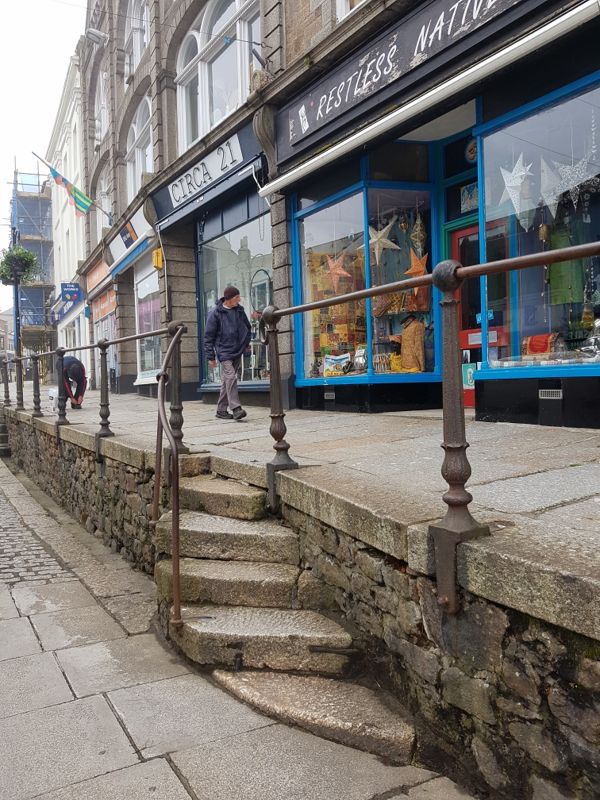 This dude, austere slab of the colonial to his back, seagull to bonce, is Sir Humphrey Davy, he of the miner's safety lamp.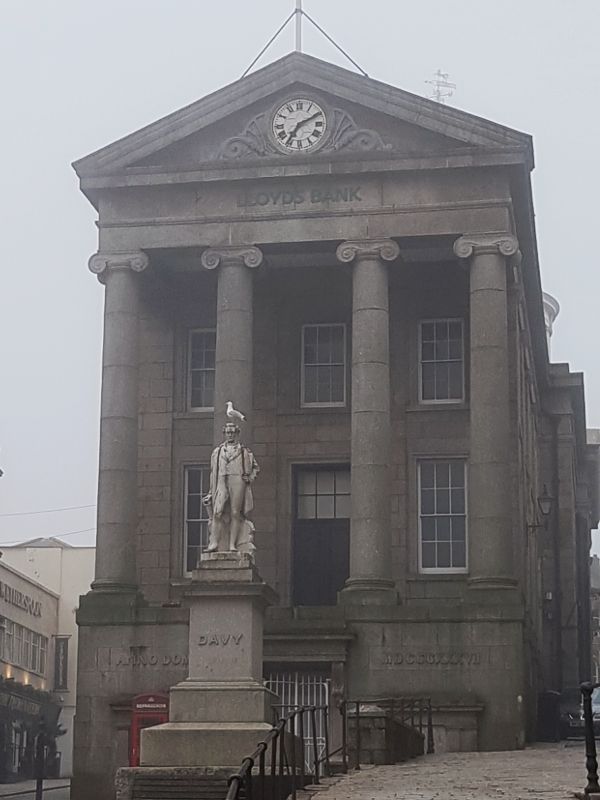 Penzance is architecturally fascinating, the colonial stuff nicely set off by the many palm trees the benign clime allows, but livened by a touch here and there of art deco. Tricky to photograph though, the narrow lanes leaving little space to step back for the big sweep. Here for instance is the Penzance nickelodeon.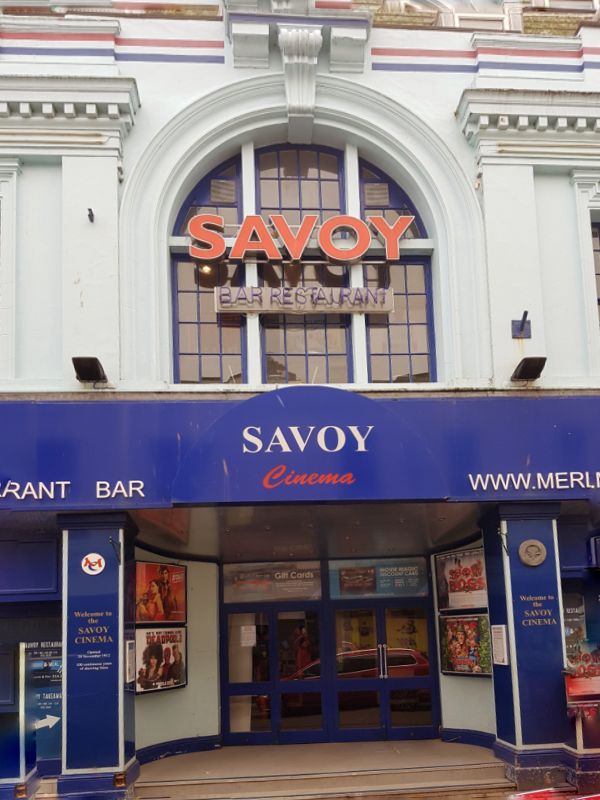 This brings me to shutter problem number two: the best art deco is at first floor or above. I do my best: holding camera high while keeping it parallel to subject. Later I'll push Snapseed's perspective correction controls to the limit, but there's only so much you can do, short of knocking on doors to ask to use the bedrooms of folk who don't know you from Adam.
(Show me an outstanding photographer – any genre – and I'll show you a courageous spirit.)
The Egyptian House: a fabulously OTT edifice standing opposite and, it has to be said, looking down with a touch of disdain on the Turks Head.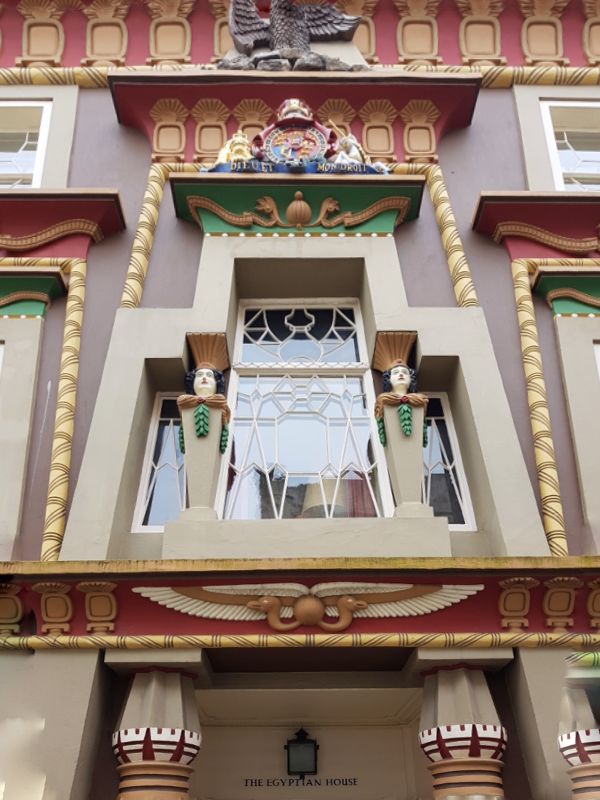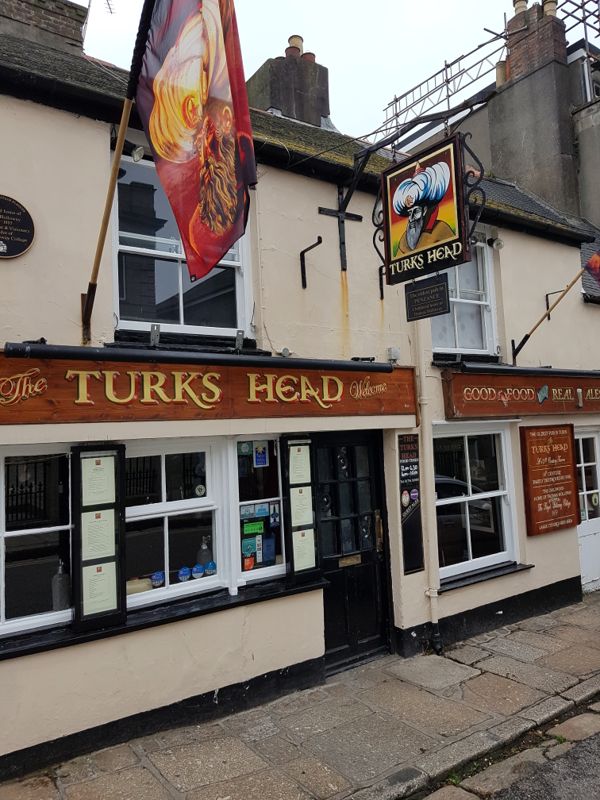 PZ is full of surprises. Like back lanes, genels and mews that wouldn't look out of place in Hampstead …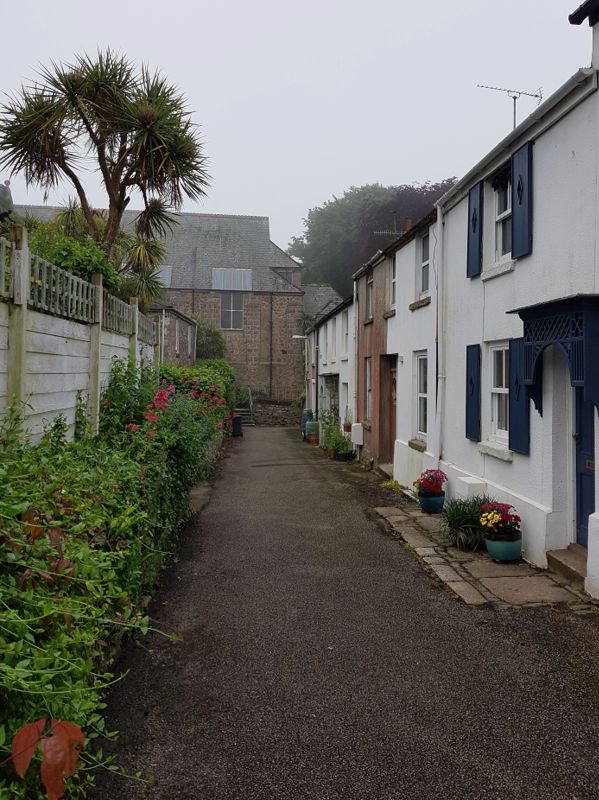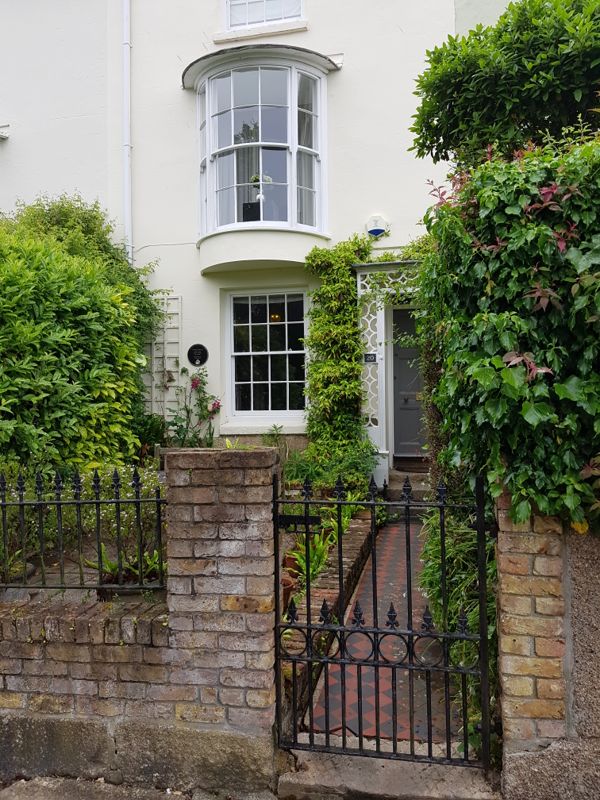 … and others that would.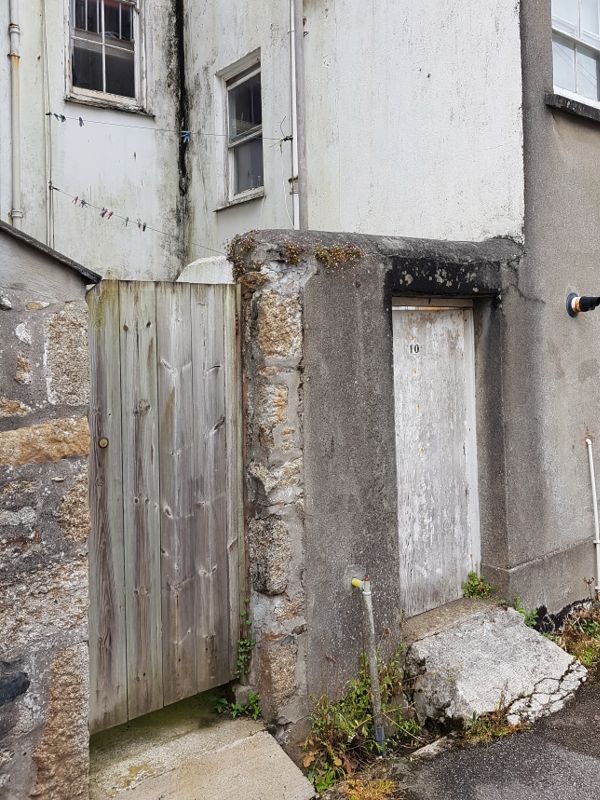 I should have snapped one of the many chapels but didn't. Massively imposing, and with only the sternest of nods to aesthetics, the nonconformist presence in Cornwall – Baptist almost as prevalent as Methodist, and far more severe in architectural line and contour – is bigger than in any place I've seen outside of Wales. Wesley made three visits, no mean feat in the eighteenth century, when France and the Low Countries were far more easily reached.
One positive aspect of Cornwall having few department stores is the survival of shop fronts like those I recall from the fifties and sixties. Anyone remember Harry Worth?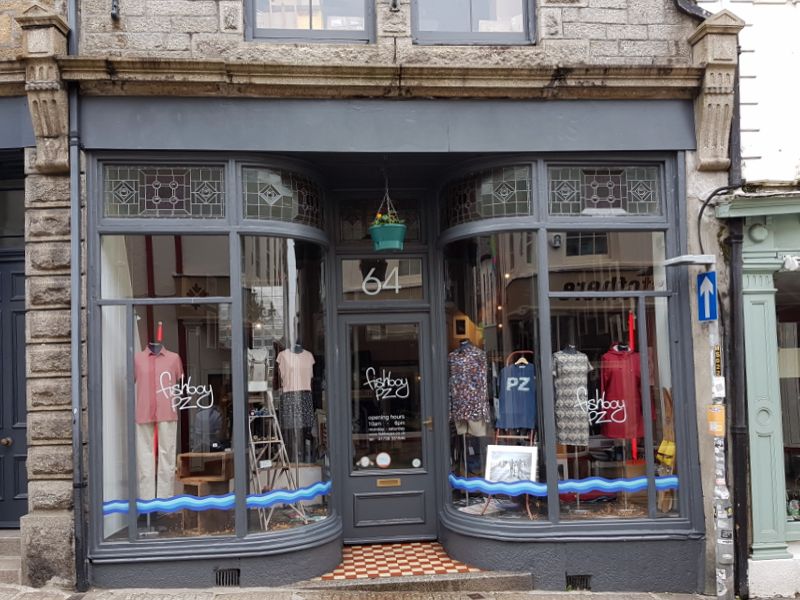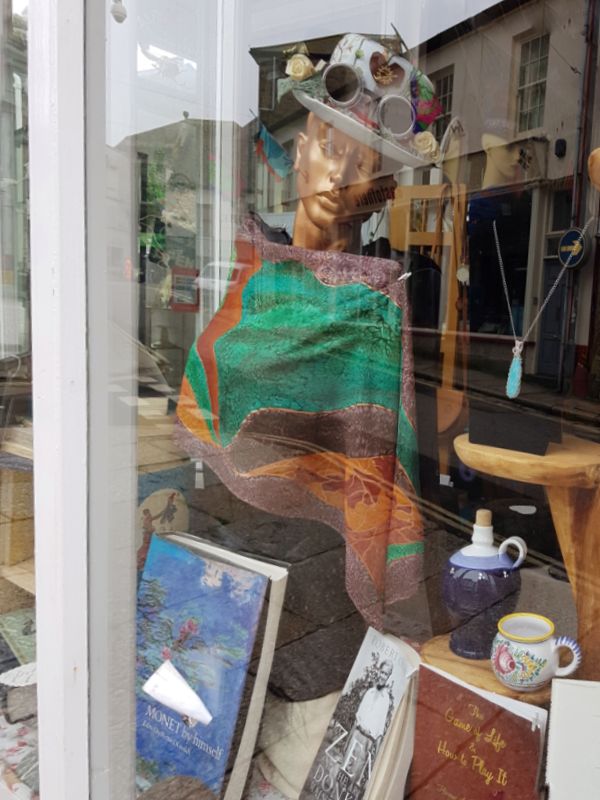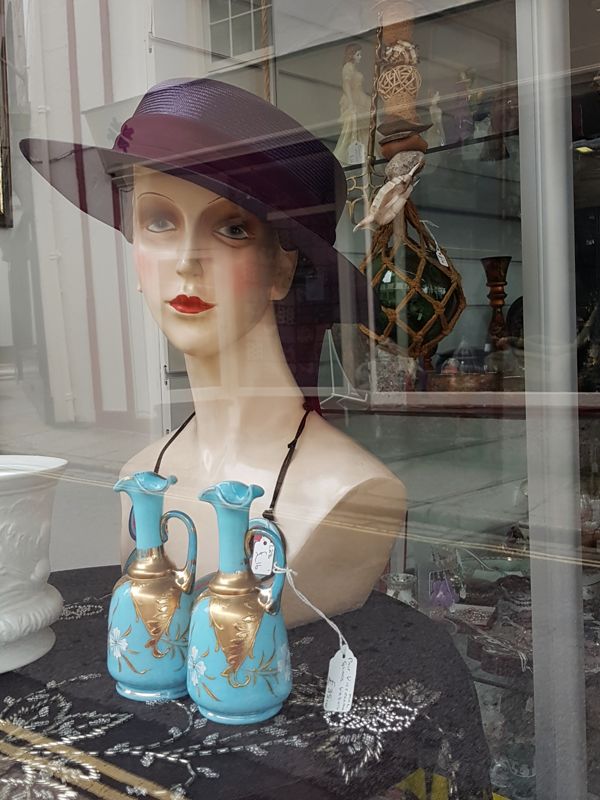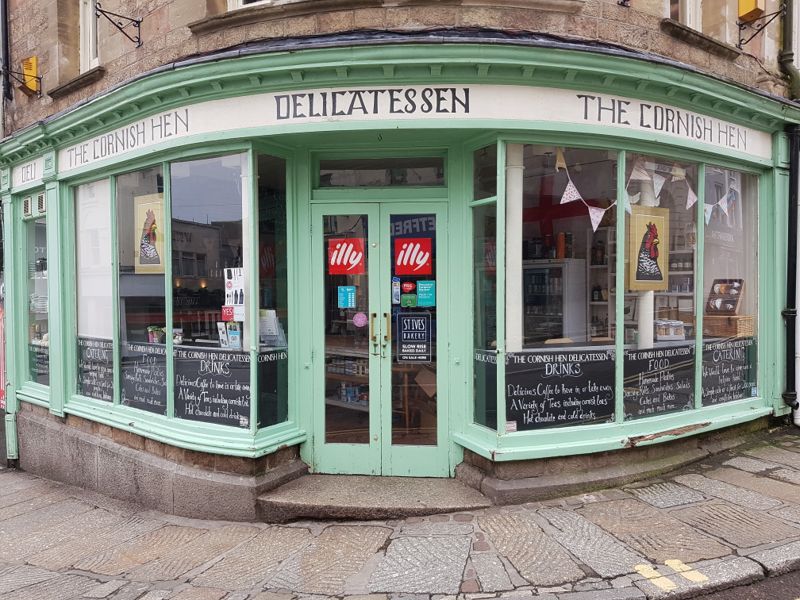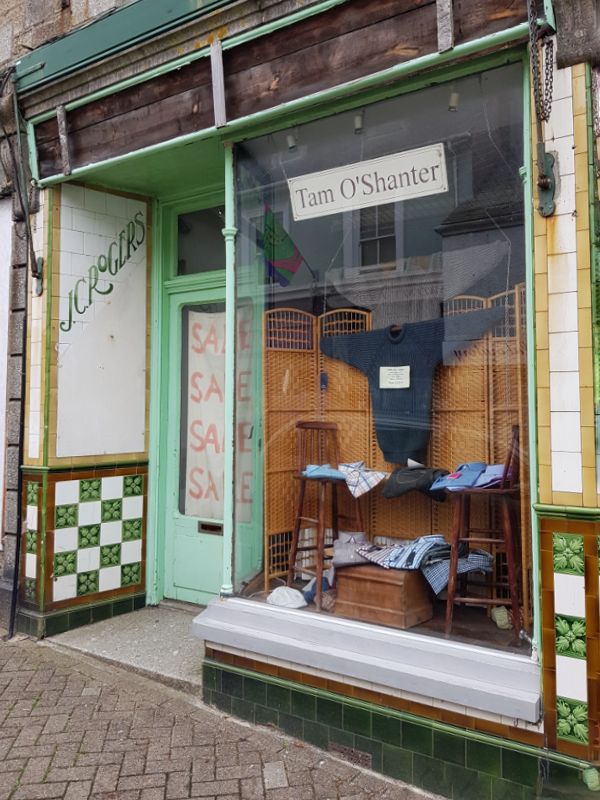 One of Britain's oldest seawater lidos, this one's been recently restored with lottery dough: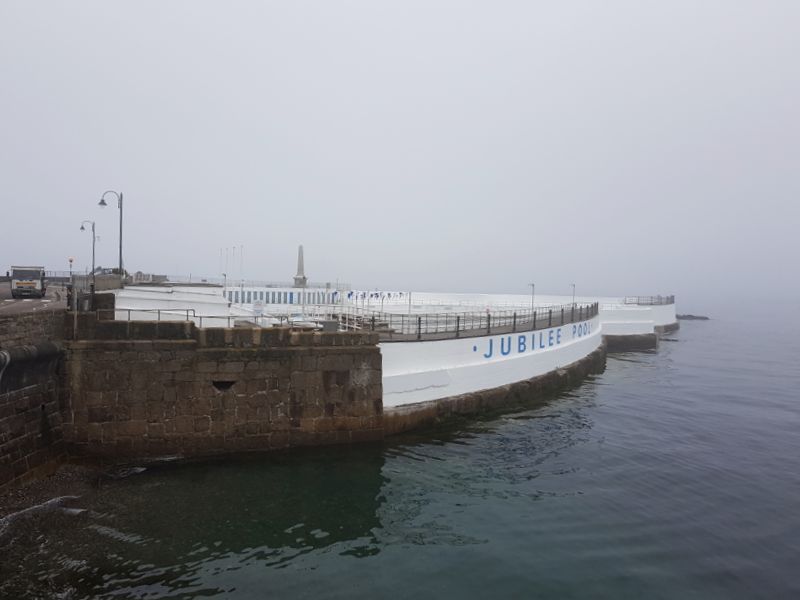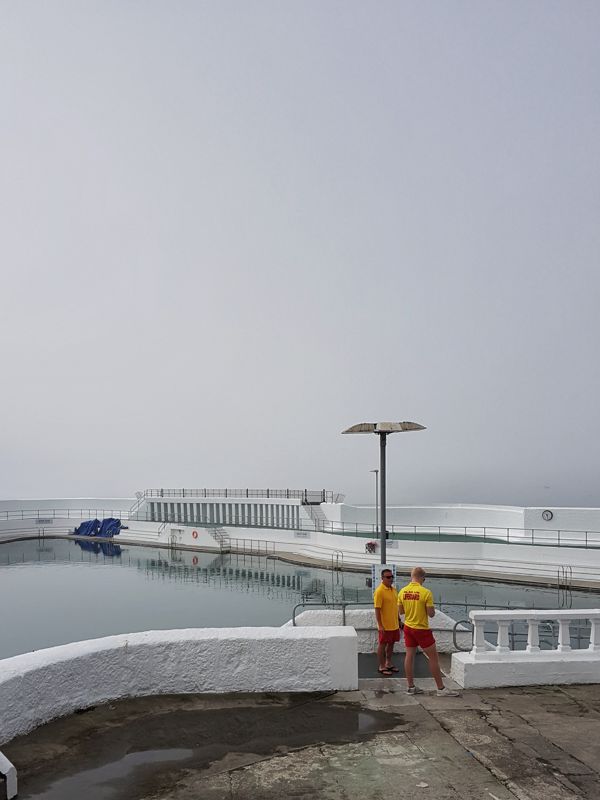 Which brings us quite naturally to the harbour, with mist on the water.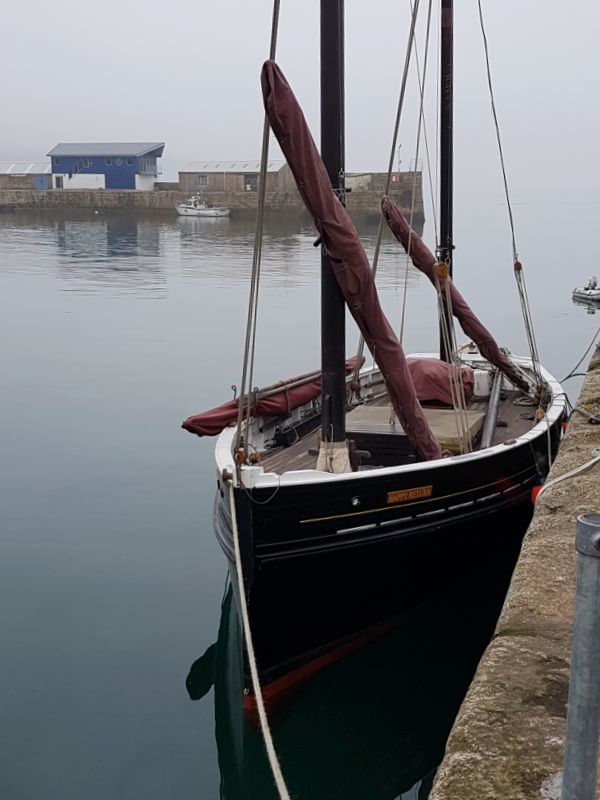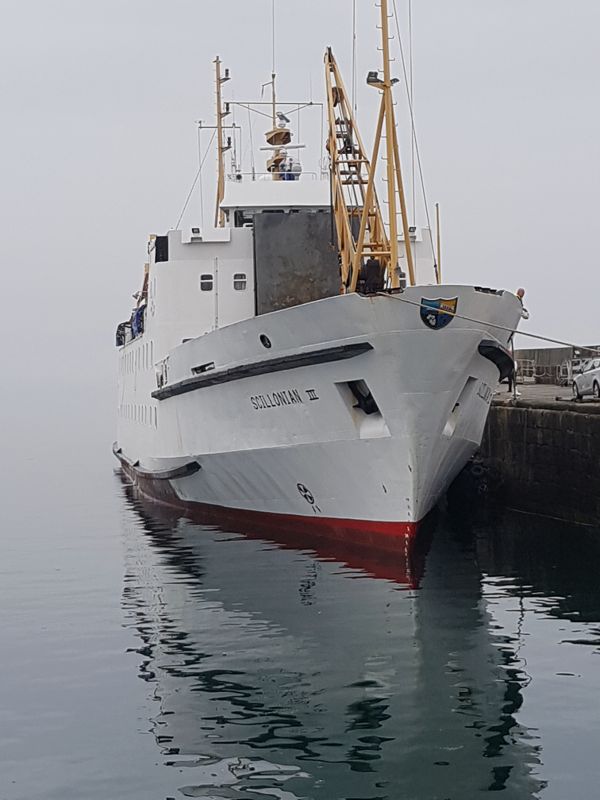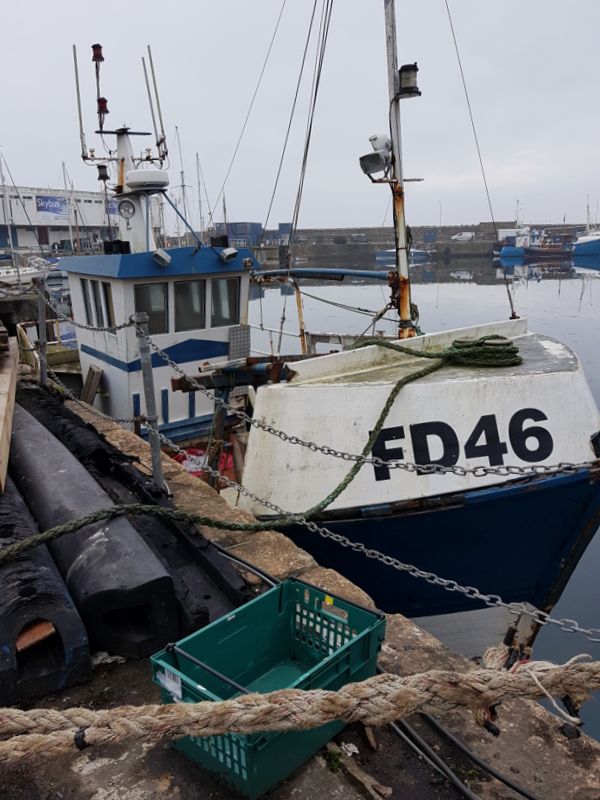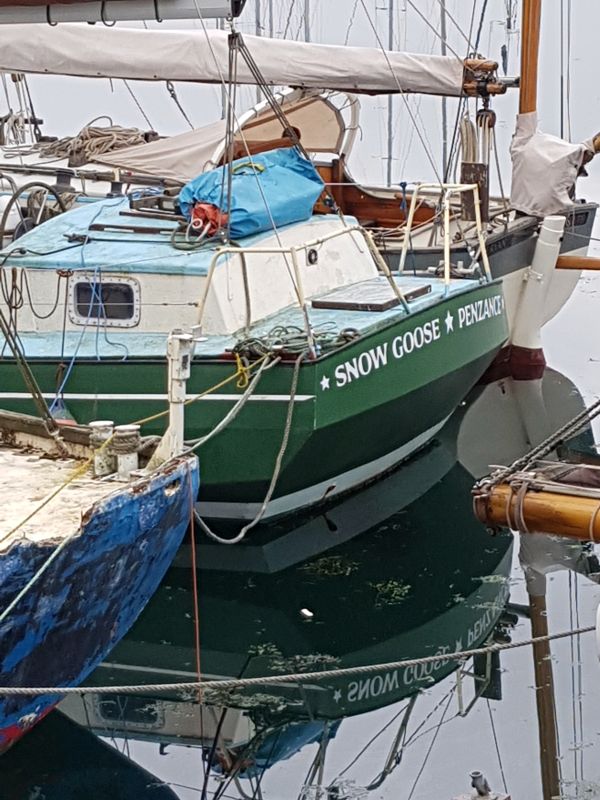 This will be the cover art for my forthcoming opera, Tyred of These Chains …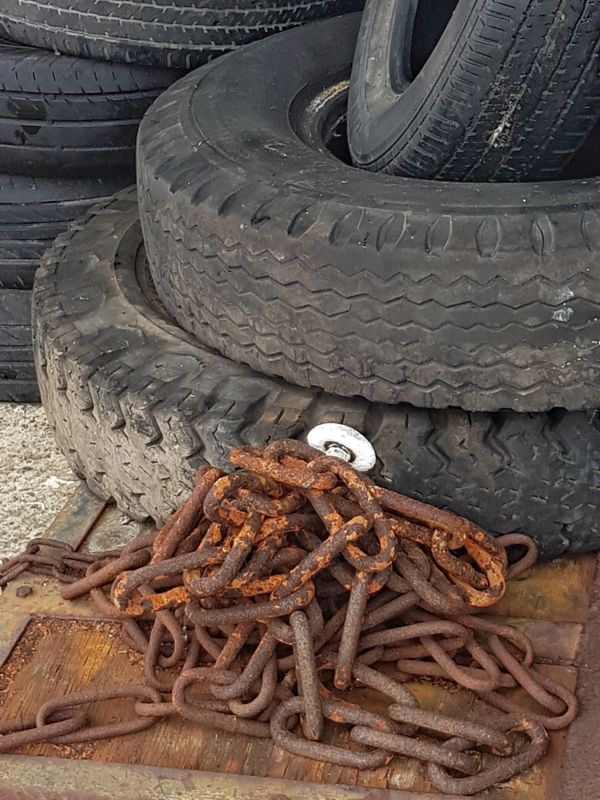 … as I work on my next project, Pirates of Penzance. Johnny Depp has shown strong interest in playing one of the leads.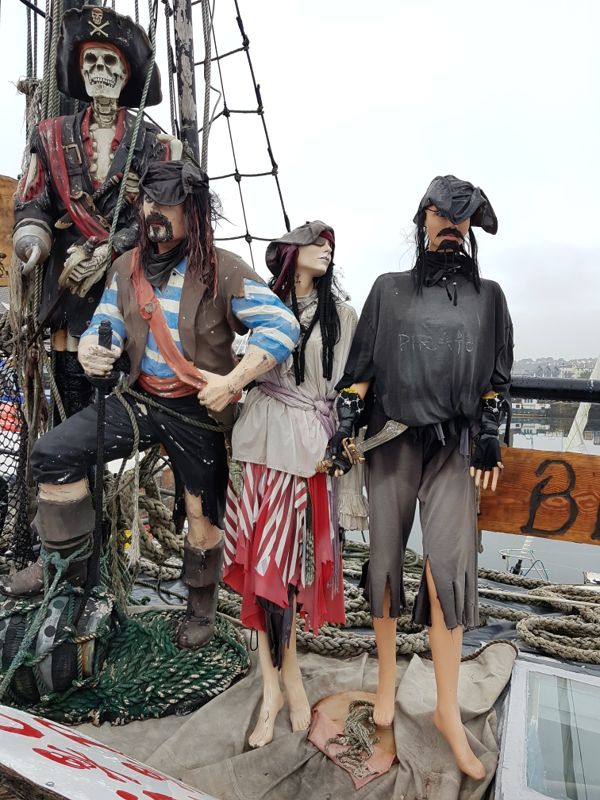 Back to EasyPZ to eat, shower and coffee in that order. By the time I'm ready, sun has broken through. Checkout is at ten but I leave my gear downstairs and walk the three and a half miles to Mousehole – 'Mouzel' – by way of Newlyn, its harbour as busy as Penzance's.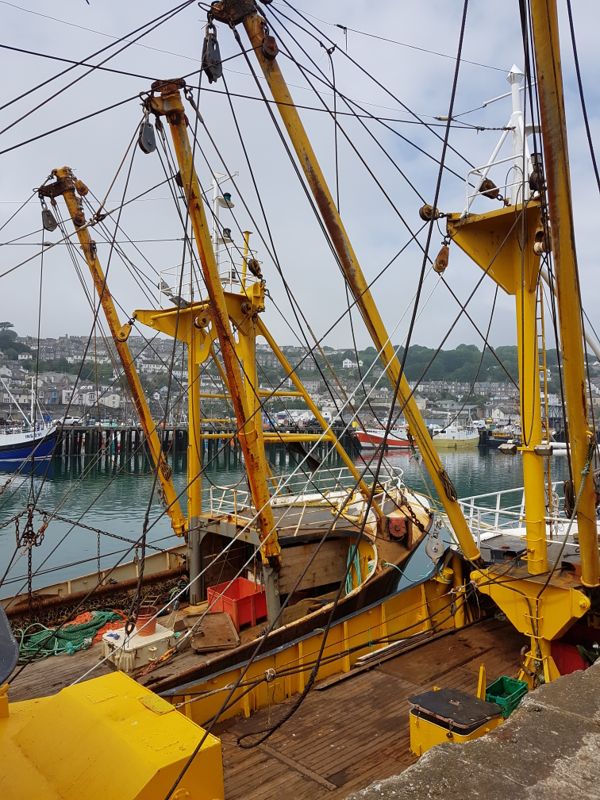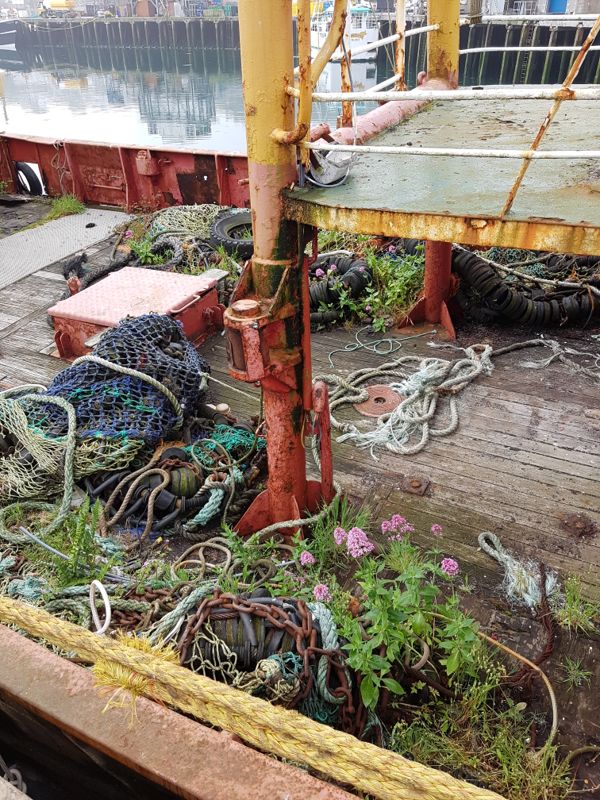 Through door of quayside workshop I spy a guy in Guantanamo overalls, motionless but for his giving a revolving chunk of nautical engineering a quarter turn, rhythmically to and fro. I walk on by, to seaward end of the harbour, snapping as I go.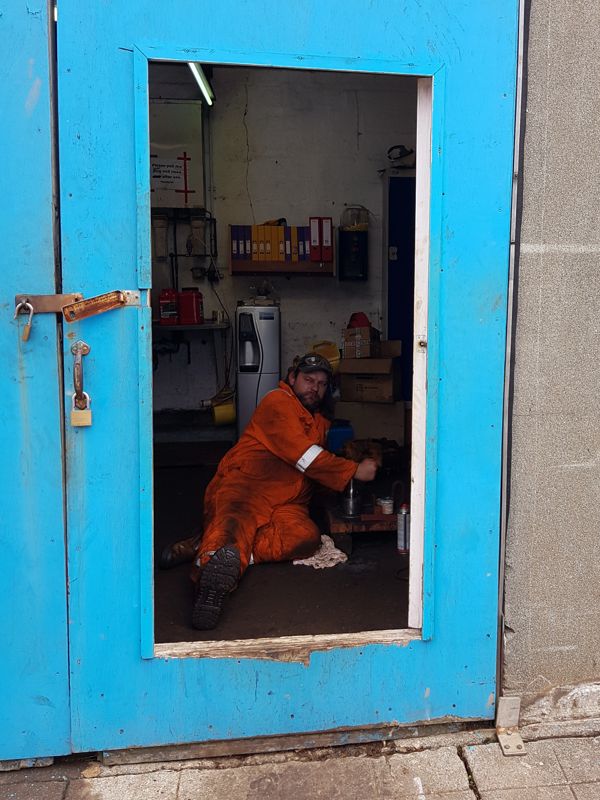 When next I pass, ten minutes later, nothing has changed. I gots to know.
He speaks grimly of having to grind bushes, some unfathomably cretinous but doubtless jolly tar having seen fit to take a hammer to them. While the technical niceties fly over my head, the basics do not. Some things are human universals.
'Ah. Somebody fucked up and you're having to deal with it?'
His face brightens momentarily.
"And I'll be doing this all fucking day.'
Say what you like about swearing. It can bring instant connectivity.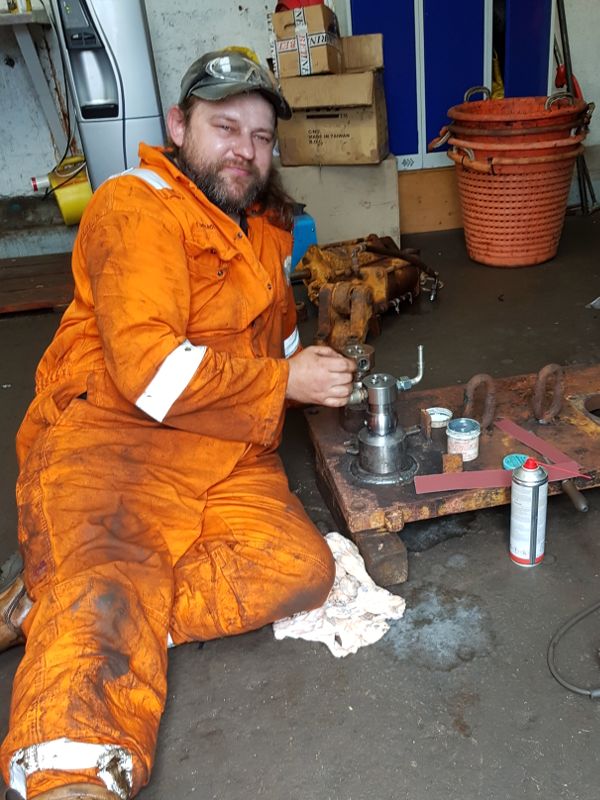 Up the hill out of Newlyn, Mousehole bound, I happen on this piece from the brave the bold the battered heart of Chevrolet.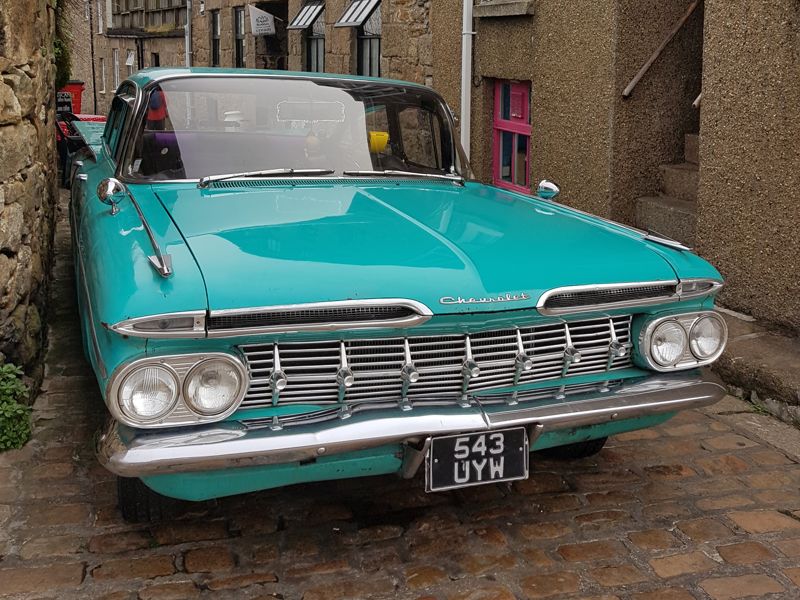 And here's Mousehole, said by one Dylan Thomas to be the loveliest village in England …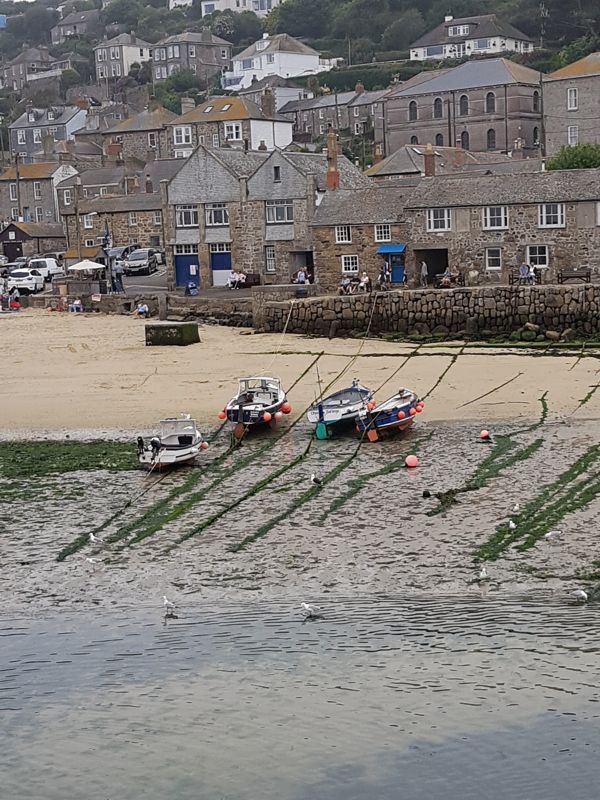 … but if we study the name of the village setting, itself famed for a fishing boat bobbing sea, of his best loved work, it's hard to avoid concluding that DT knew bugger all backwards.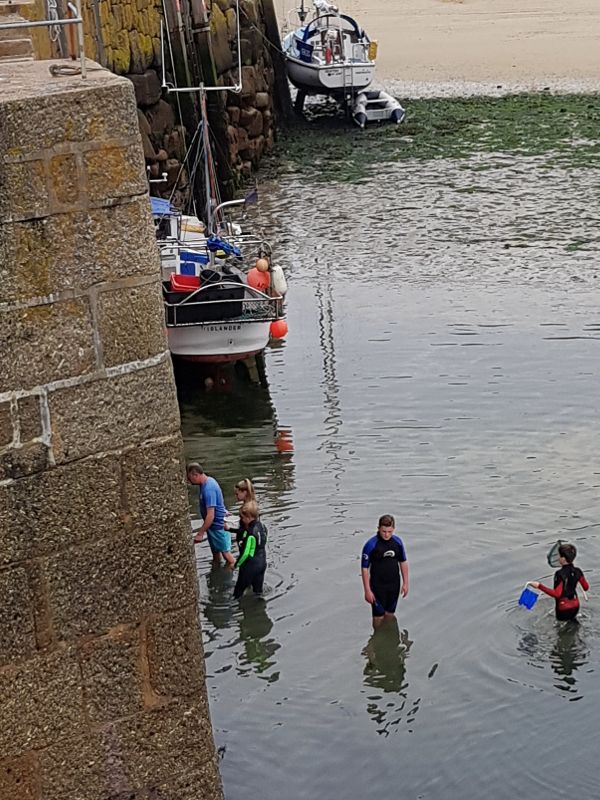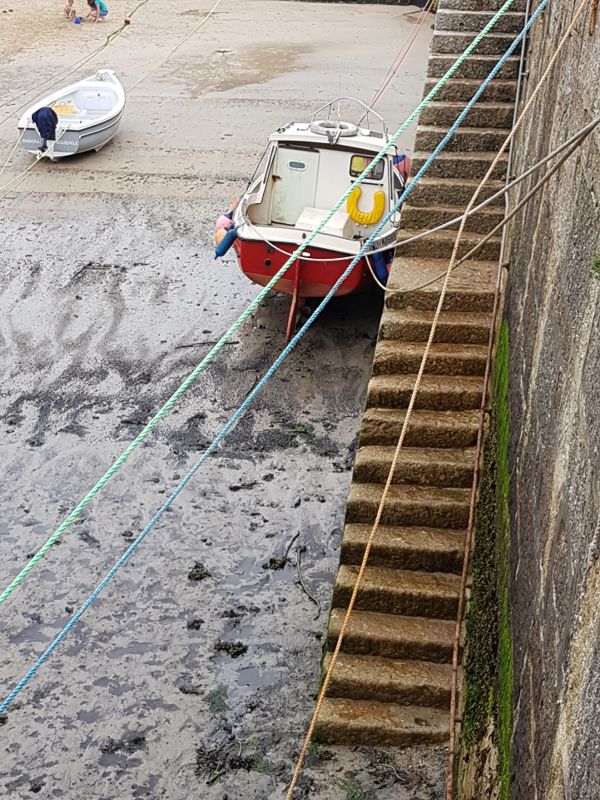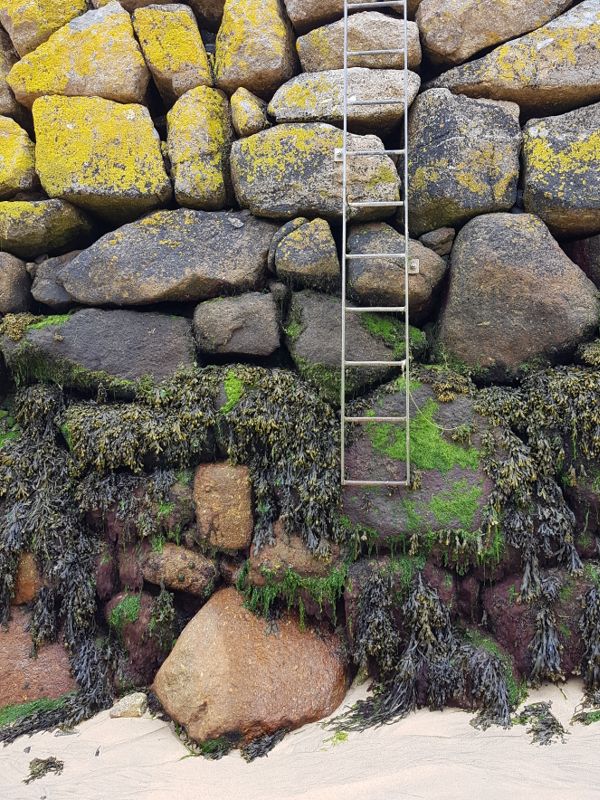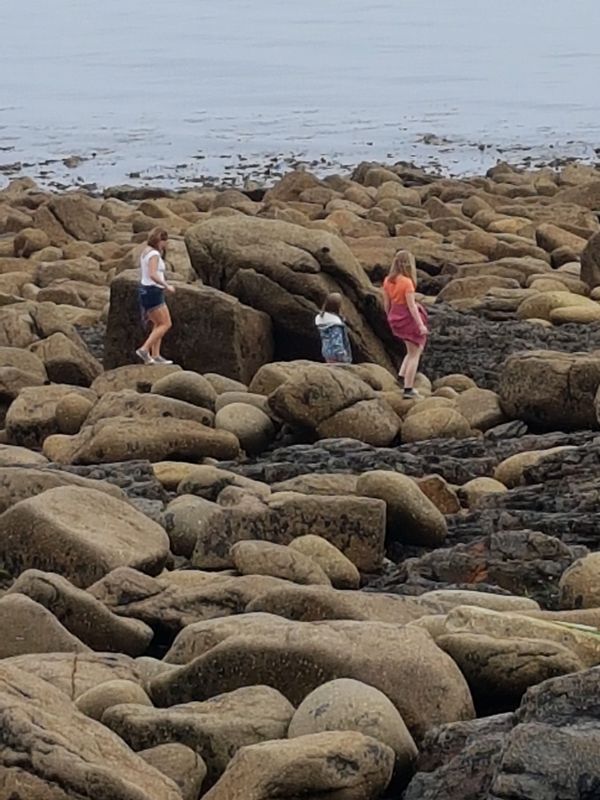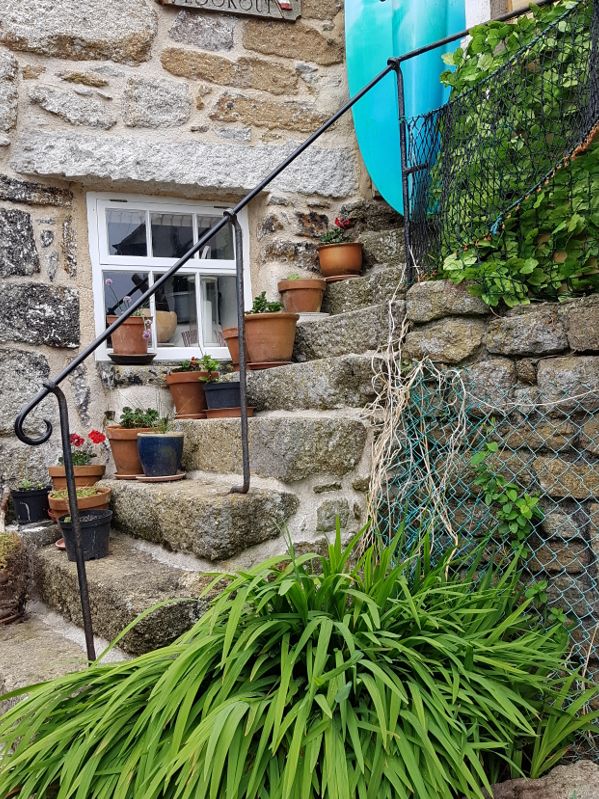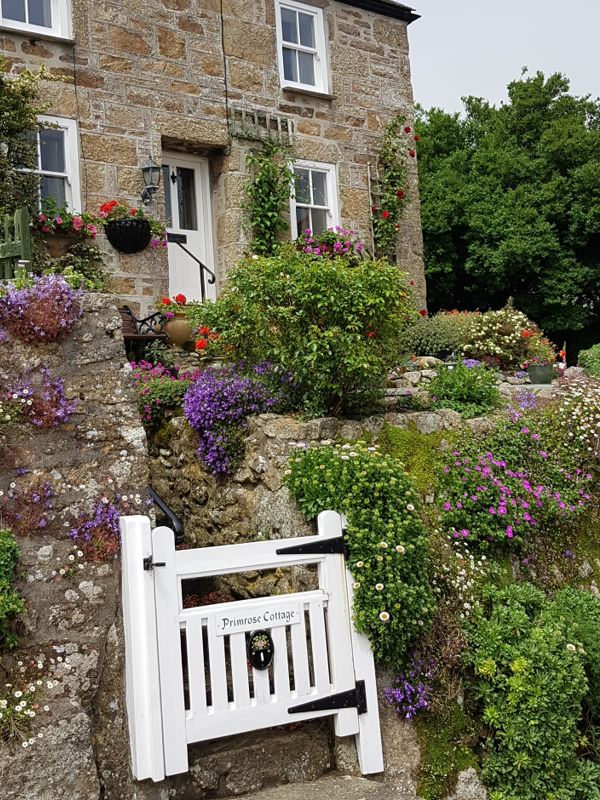 Here's the seafood chowder I take onboard at Blacks in Penzance. (I'm shamelessly using bus pass to shuttle between PZ, Mousehole and Newlyn.) Afterwards I just have to go backstage to convey my deep and sincere satisfaction to the chef.
And to go with? How about a nicely chilled New Zealand sauvignon …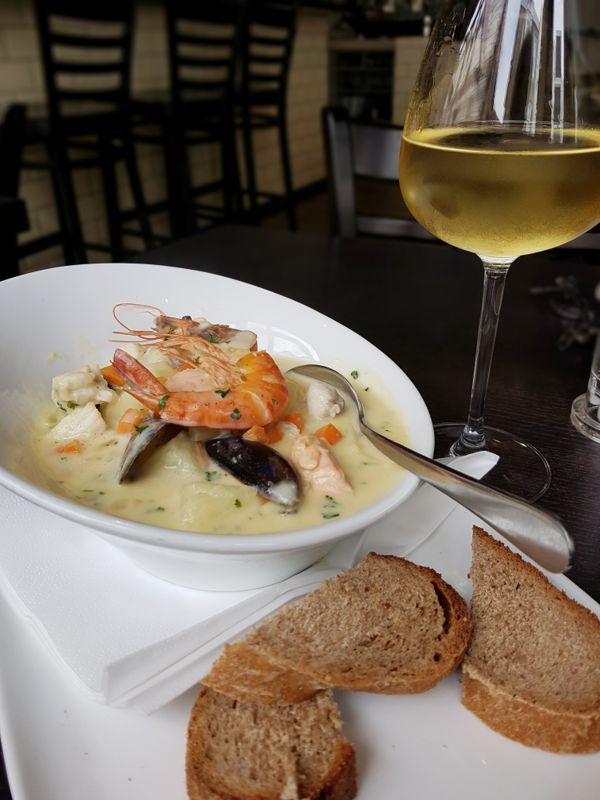 Grabbing my rucsack from EasyPZ, I'm at the bus station to board the A2 for St Ives at 18:35. It ain't gonna happen. As bus swings into Bay D – to my delight an open topped double decker – I realise my wallet is devoid of a very important item; my bus pass.
I leg it back to EasyPZ to find it in the first place I look, bizarrely left on the cystern of a loo next to where my rucsack had been stored, and to which I'd paid a call before taking my leave. Huge S of R – it's worth thrice its weight in platinum – but I now have to await the 19:45 which, as luck would have it, is a bog standard double decker without the roof peeled open like a sardine can.
Could have been a lot worse. (Later I'll estimate that pass saved me close to £200 on this trip.) It's 20:45 when I stroll into Jon and Lesley's. I've barely shed pack from back before a damn fine rosé is thrust into my hand as my nose registers delectable aromas from the kitchen.
Curry in ten, says Jon. A chap could get used to this.