Wednesday begins with two ferry rides from Falmouth across the Fal estuary. The first is to St Mawes where, forty-four years ago, I was a hotel night porter. I was saving for a summer on the Greek islands. In the event, a simple twist of fate – lift from Skopje in Southern Yugoslavia, not into nearby Greece but equally nearby Bulgaria, and from there to Istanbul – saw to it that I'd be a year in Asia, most of it in India. I'd never recover from the ensuing wanderlust.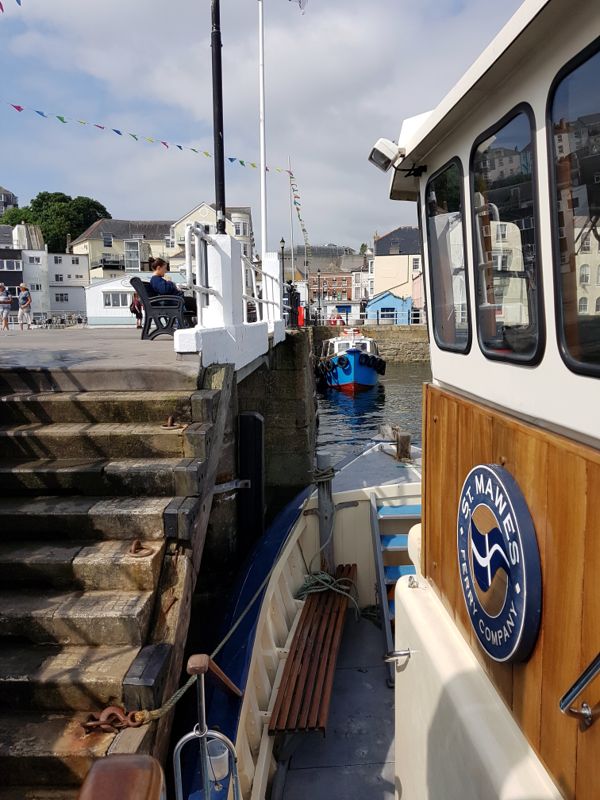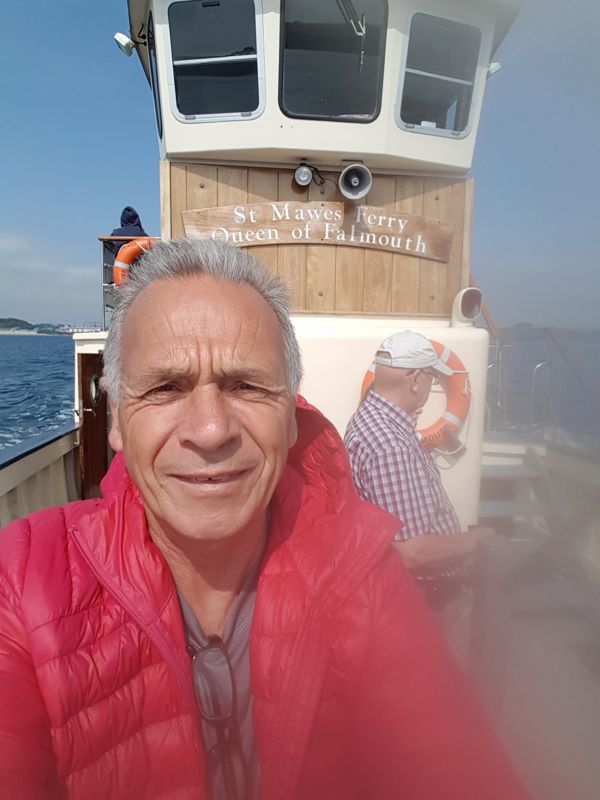 As we steer into St Mawes I'm confronted by the very hotel, the Ship and Castle.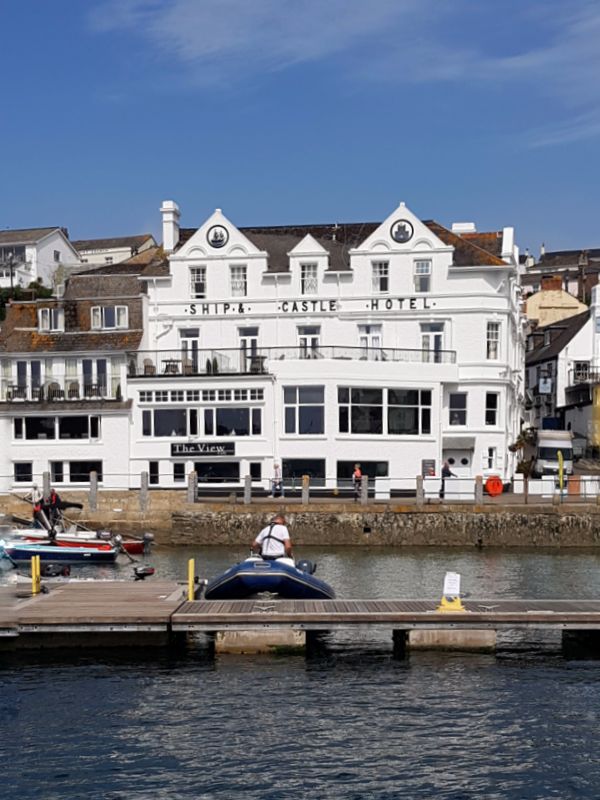 I could tell a tale or two but not now. In twenty minutes my second, smaller ferry is due, to a place called Place. There I'll pick up the coast path, after quick foray into quaint old church.
I'll tell it from here in pictures.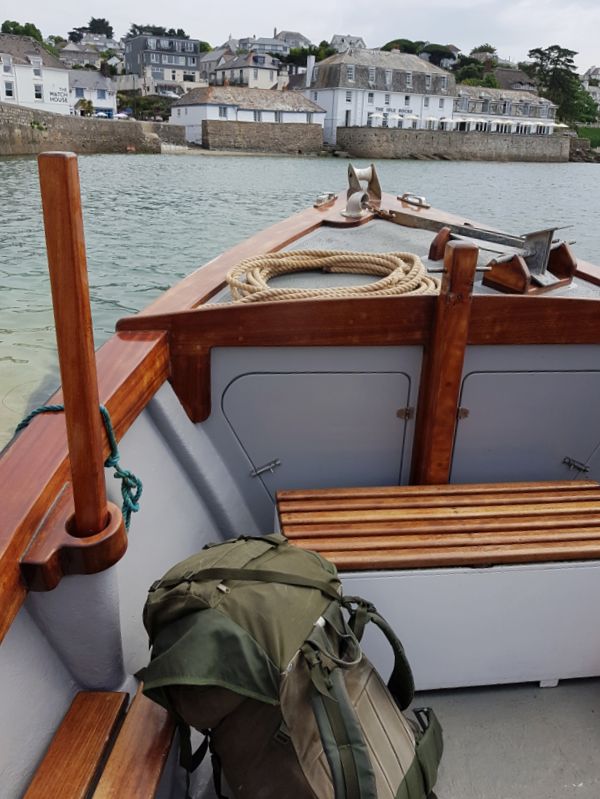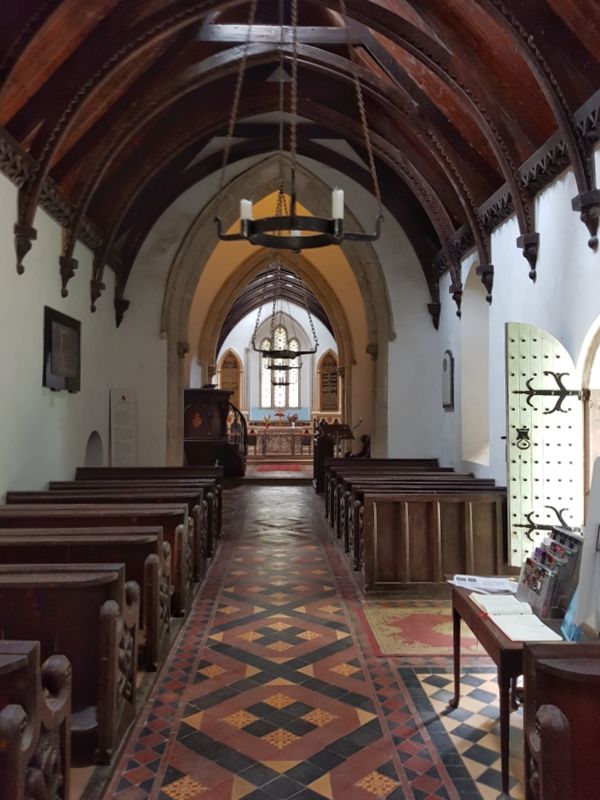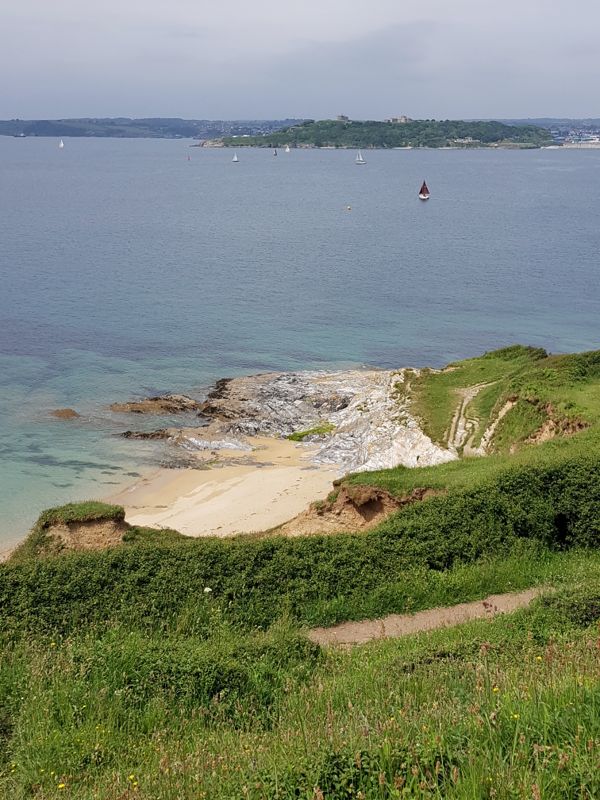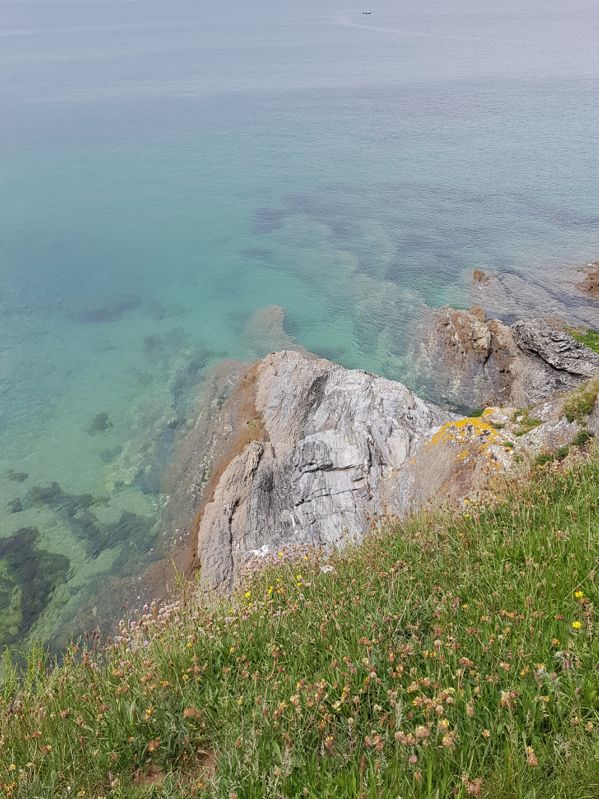 Contemplative interlude for a man after my own heart.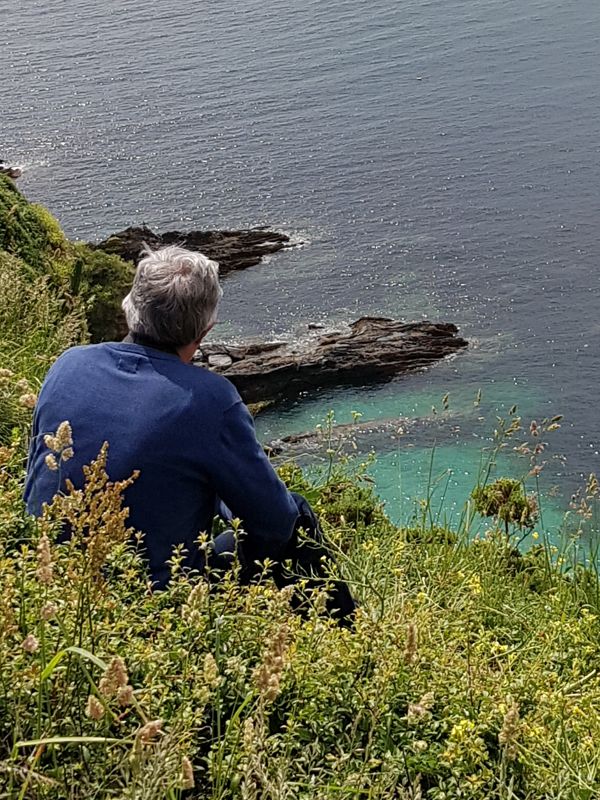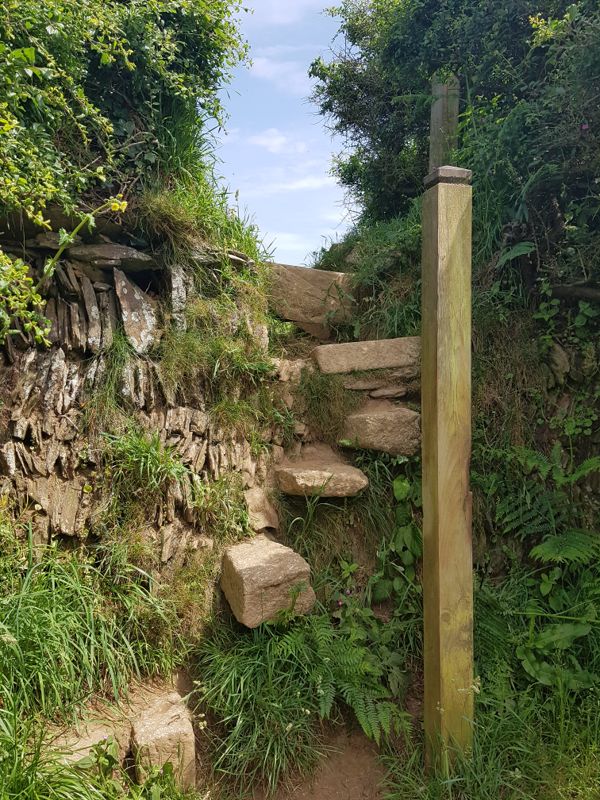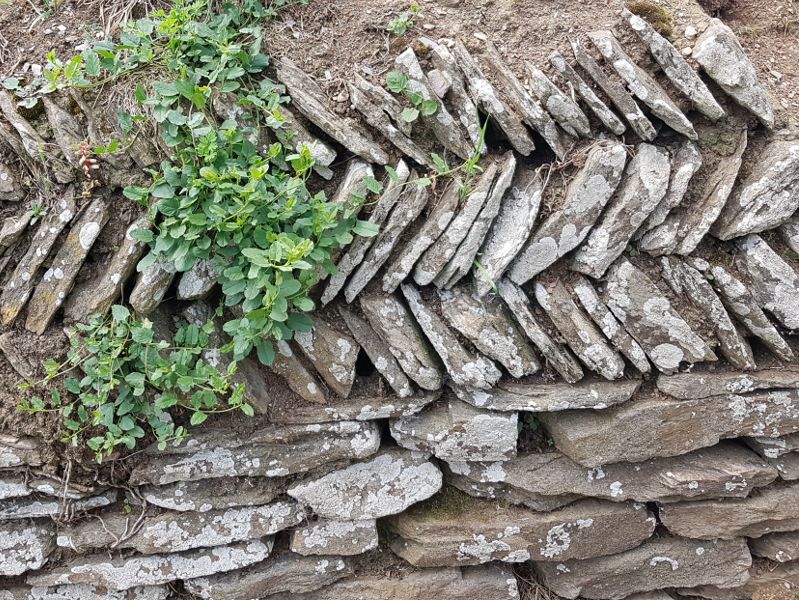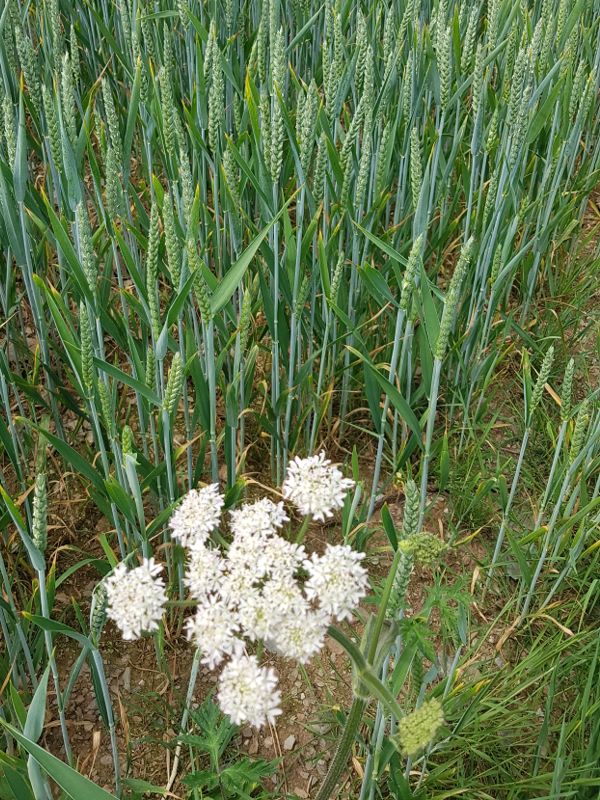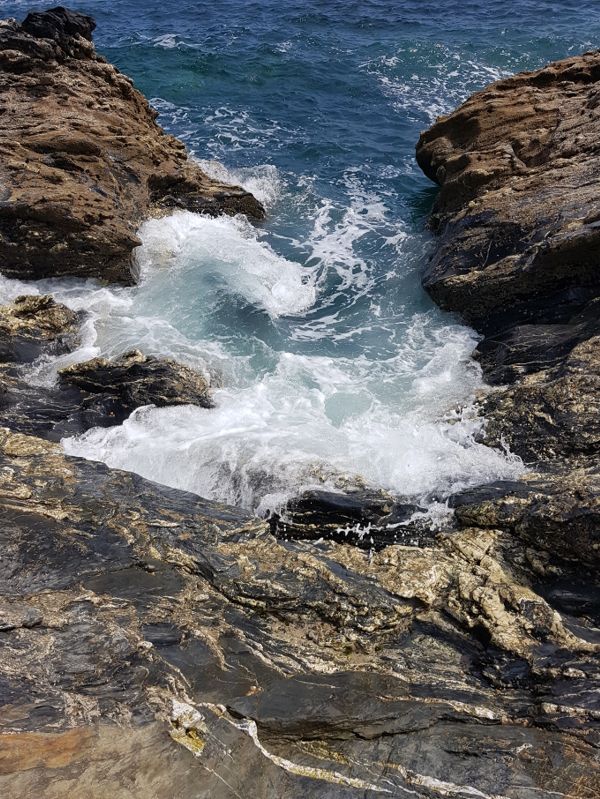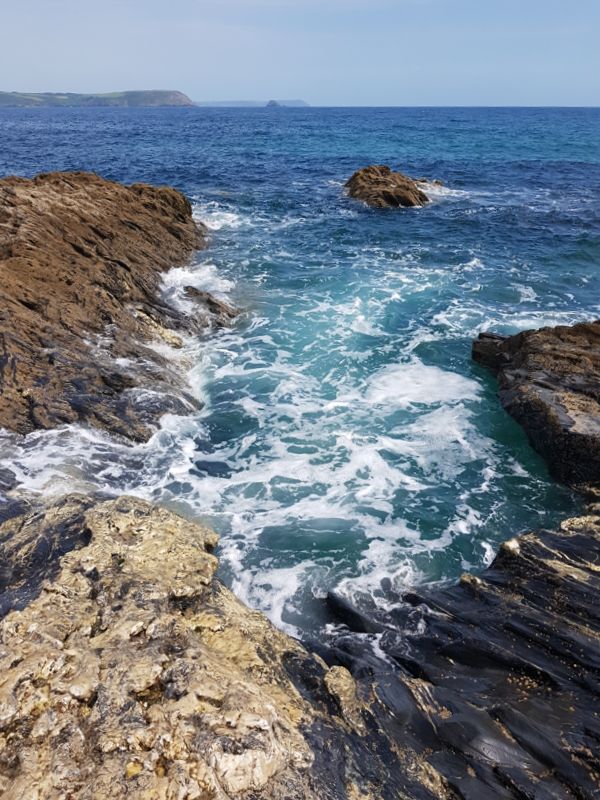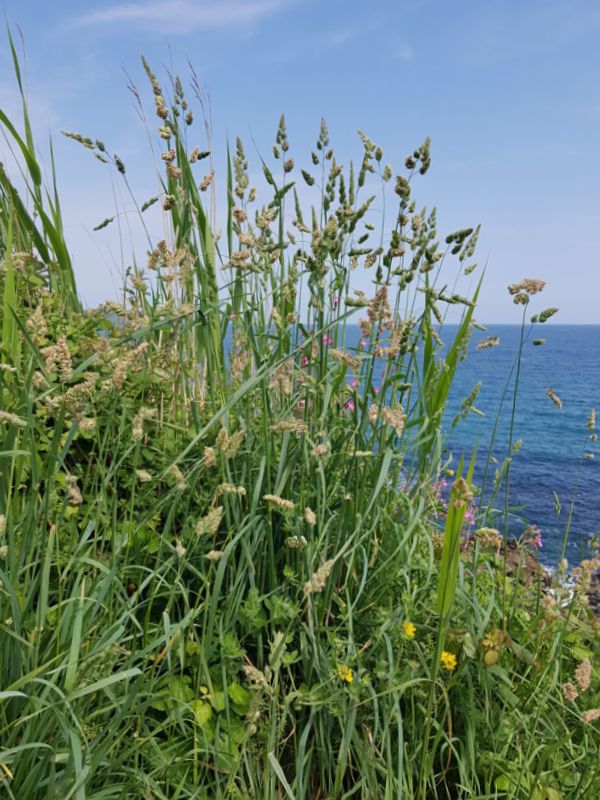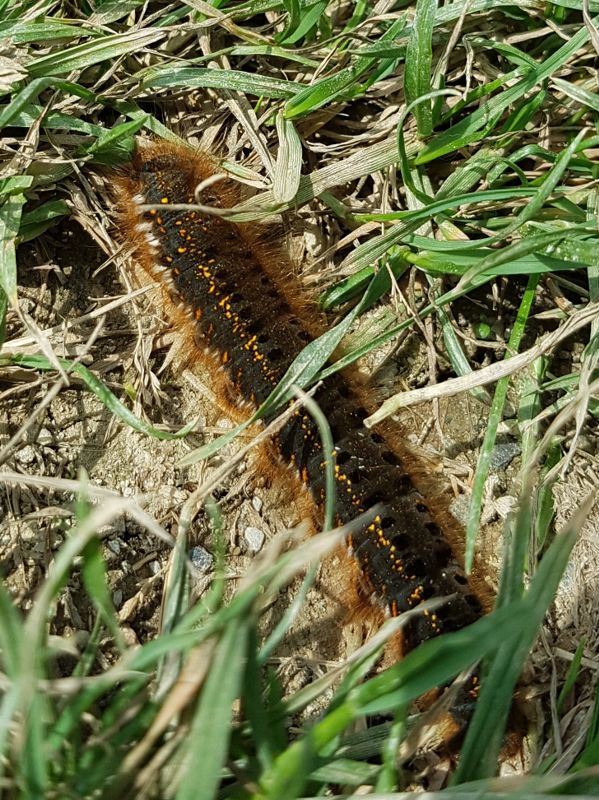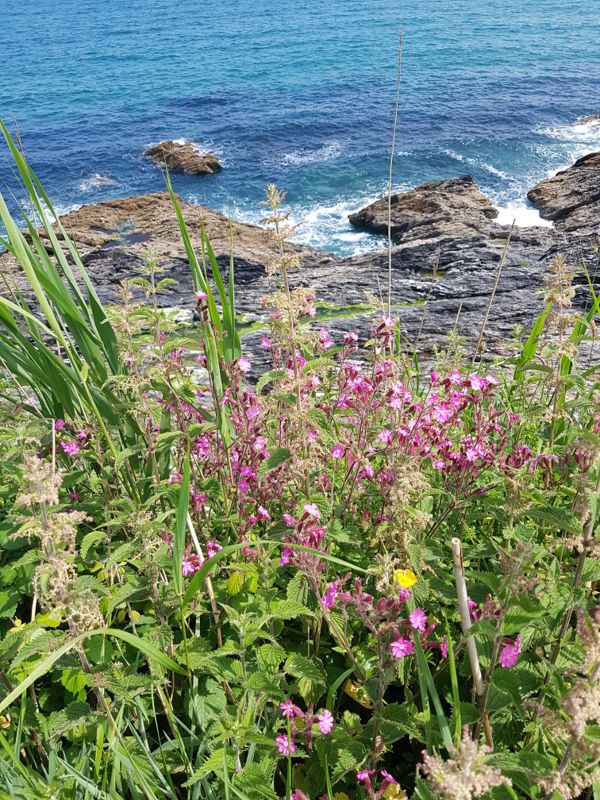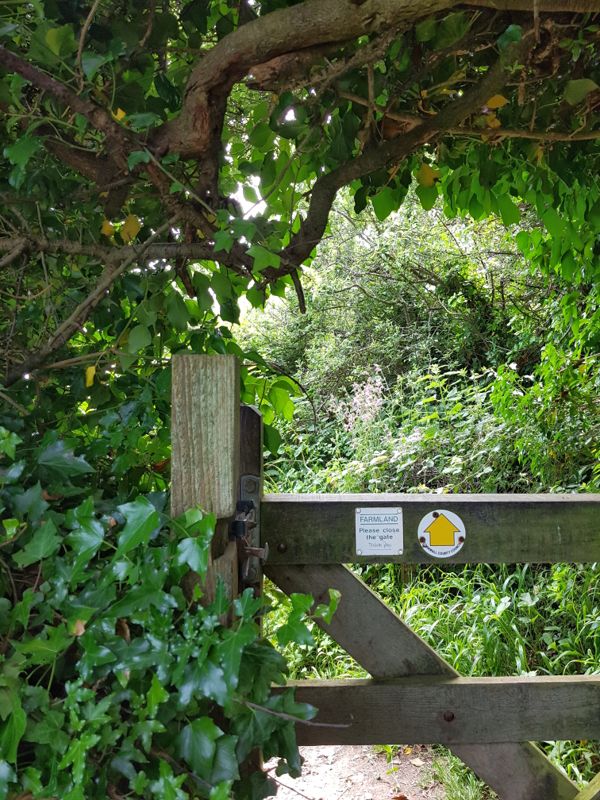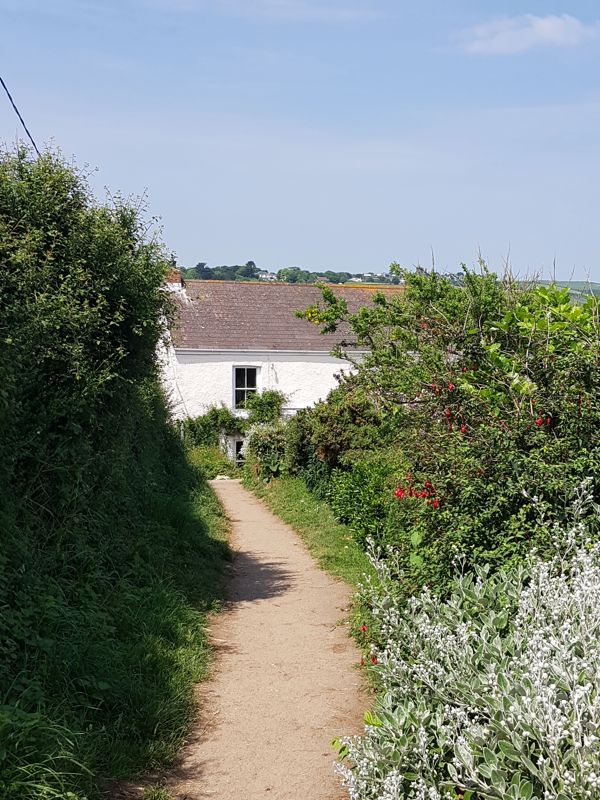 This methodist church on the western edge of Portloe has a tastefully informal interior, with self service coffee machine and box for donations but I've had my caffeine ration for the day.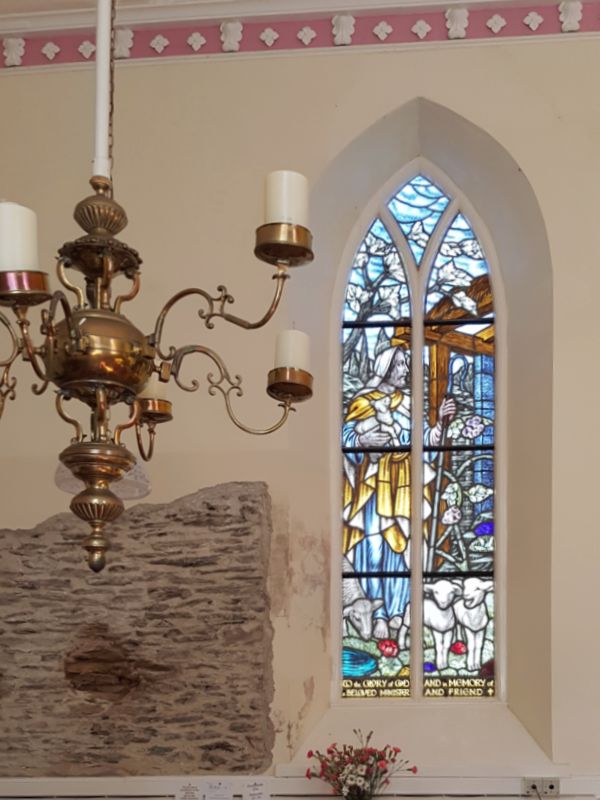 If you're gonna tell pictorial whoppers, camera and Photoshop are easier.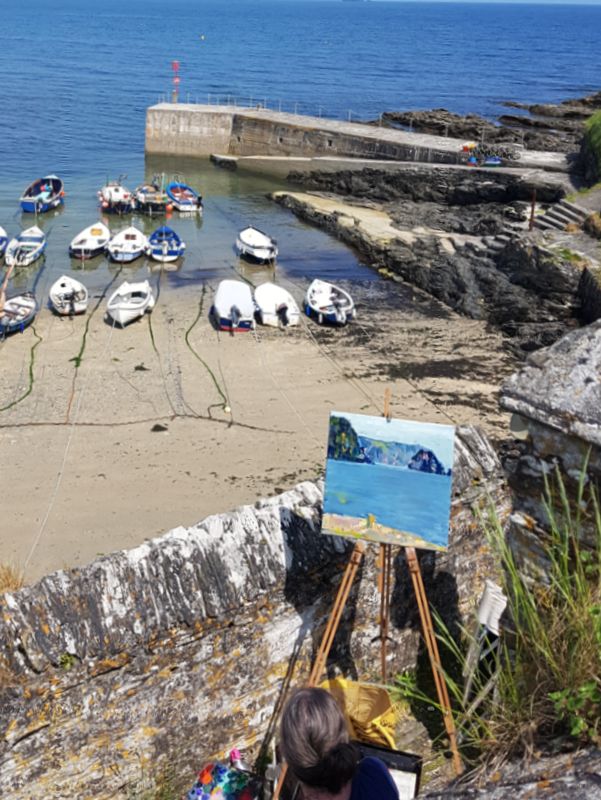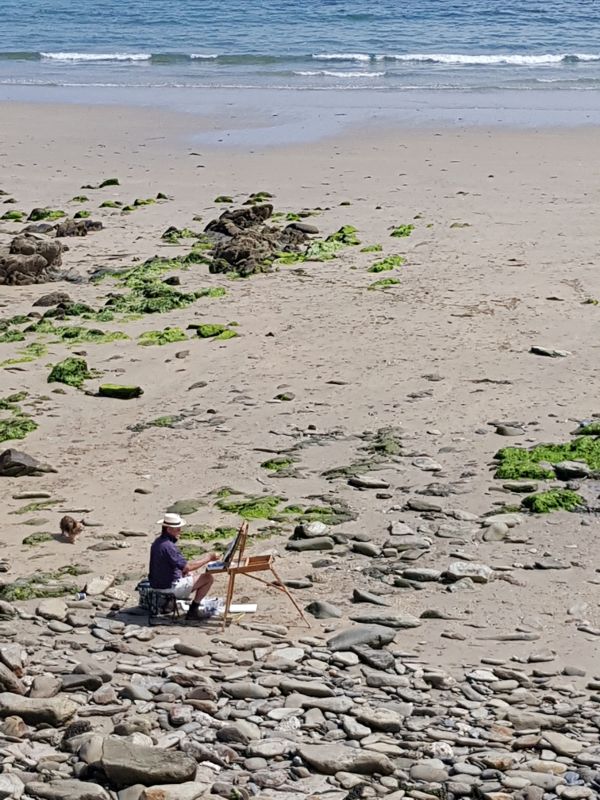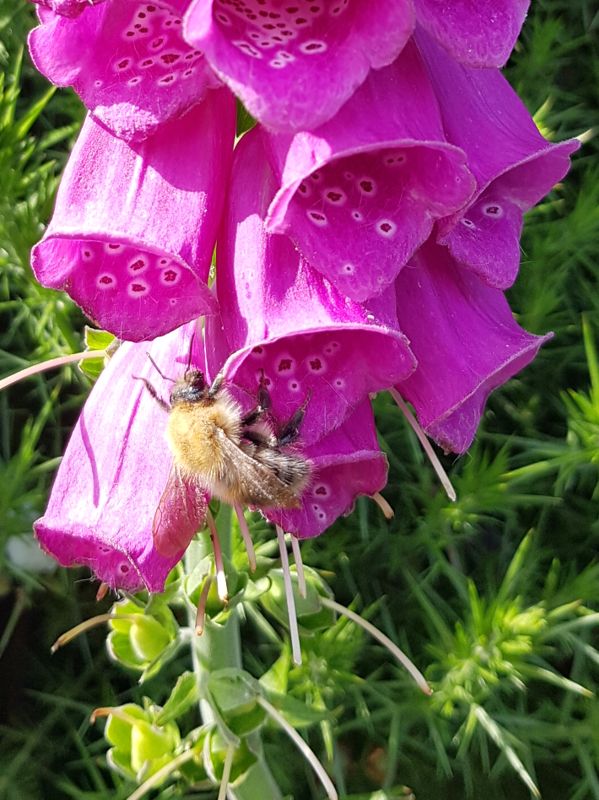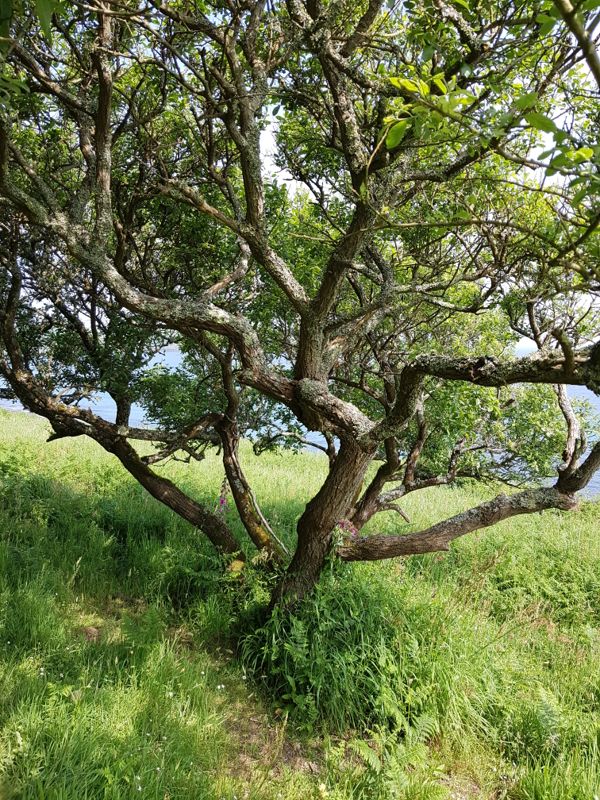 Despite so little rain, the cliff top scents delight the senses and lift the heart: with elderflower, hawthorn and, in secluded cove, fresh tangy seaweed. But was there ever so headily intoxicant a floral as this?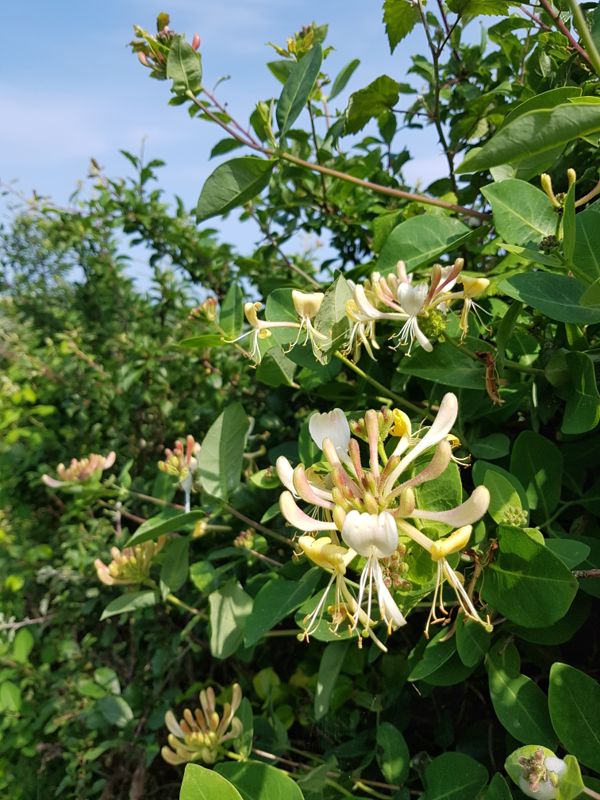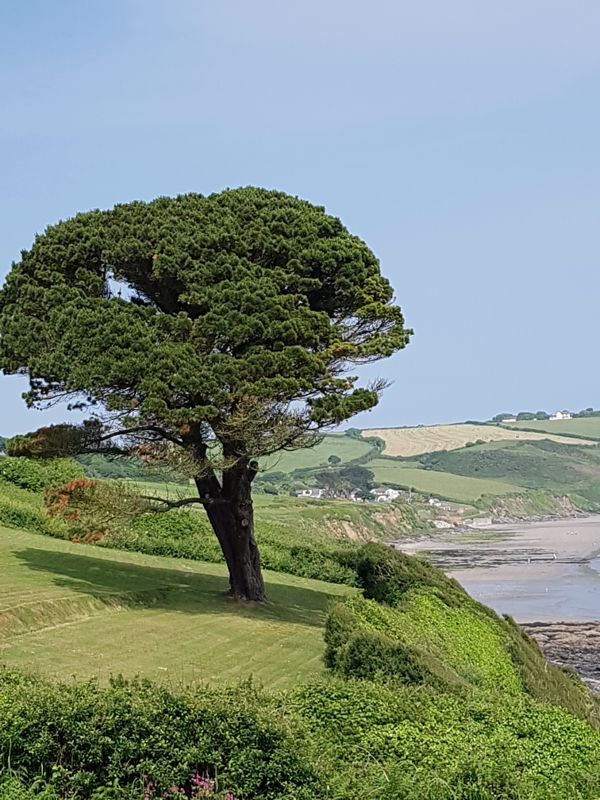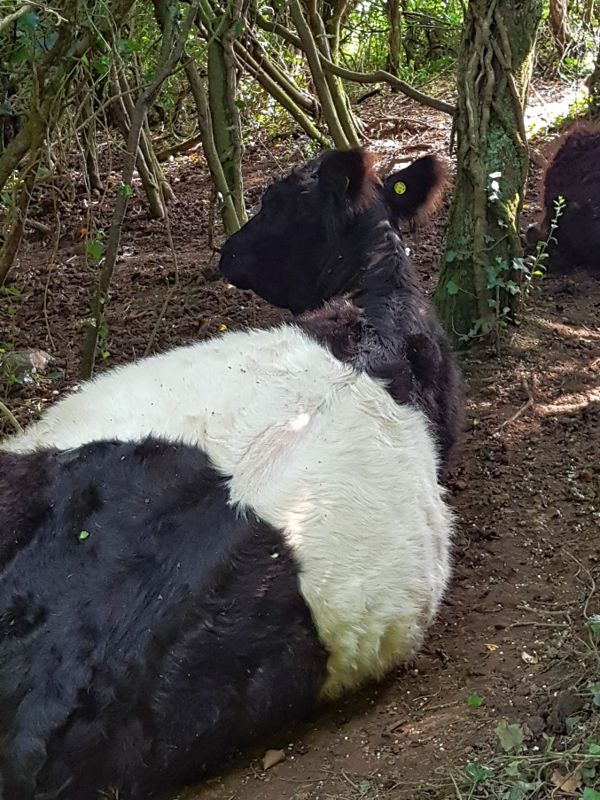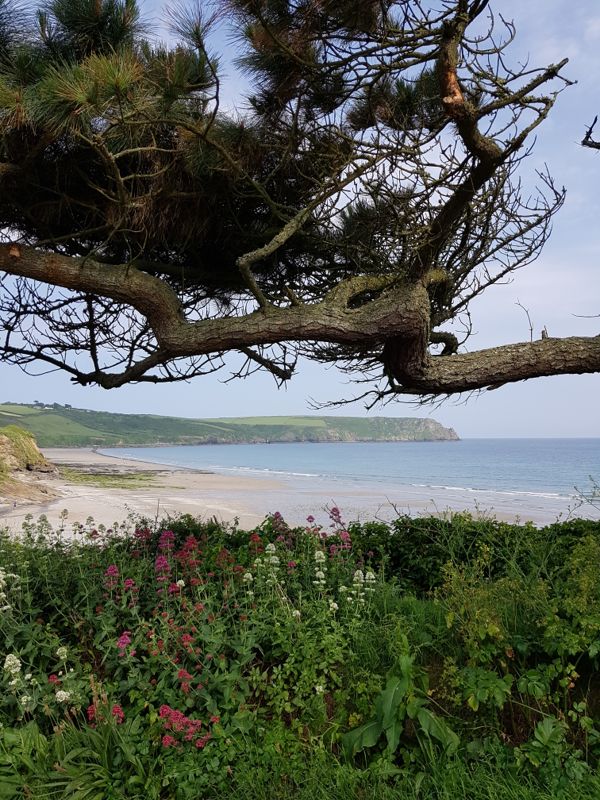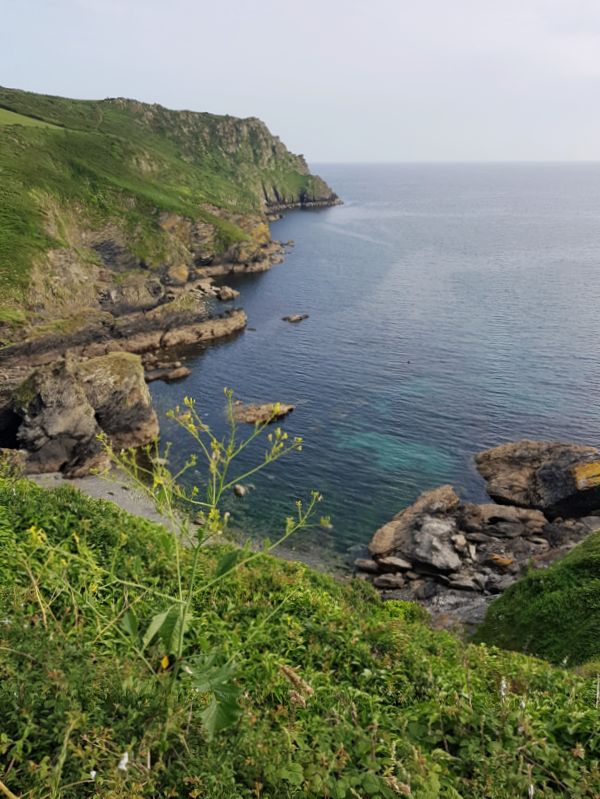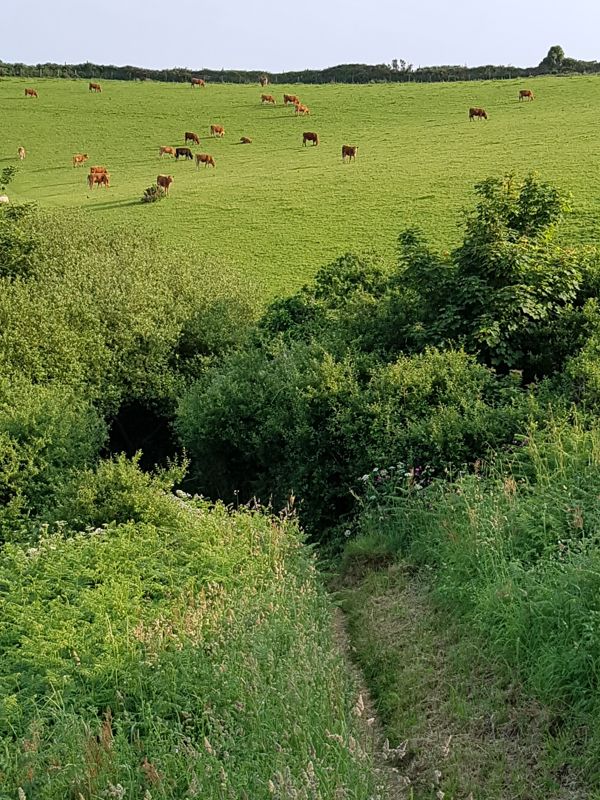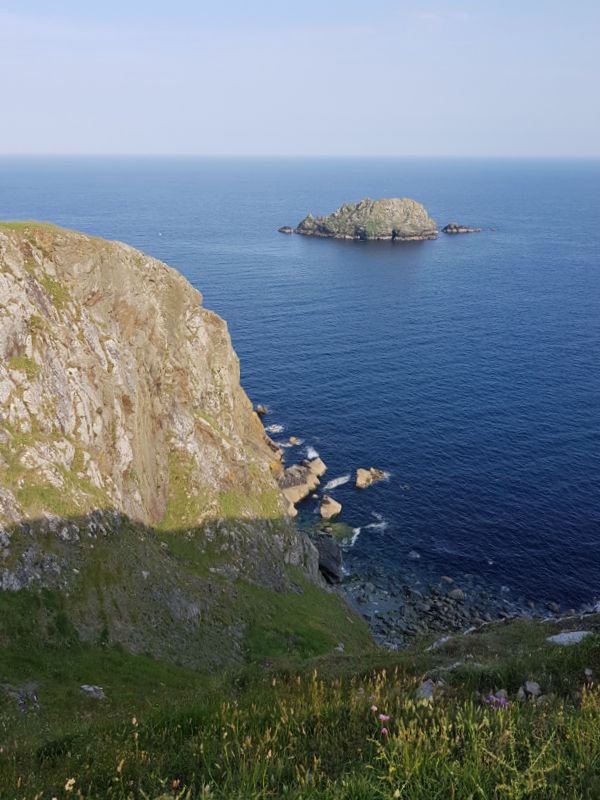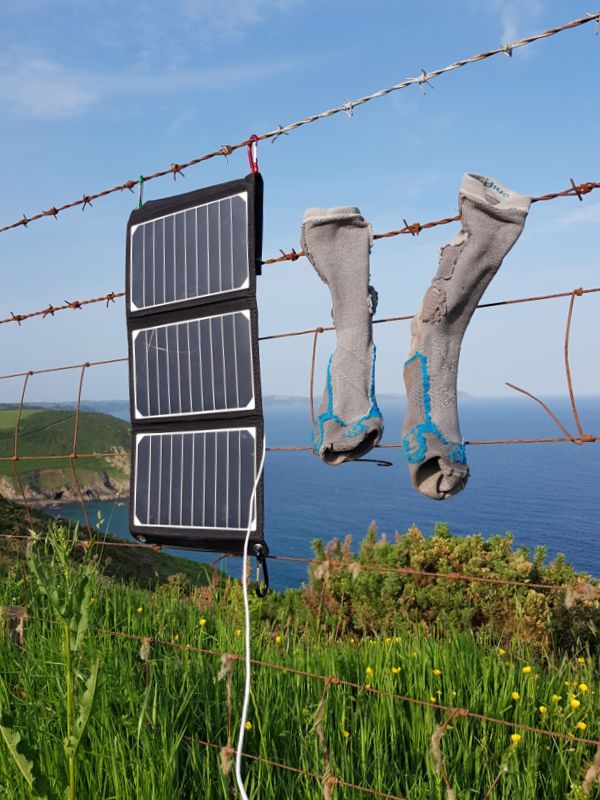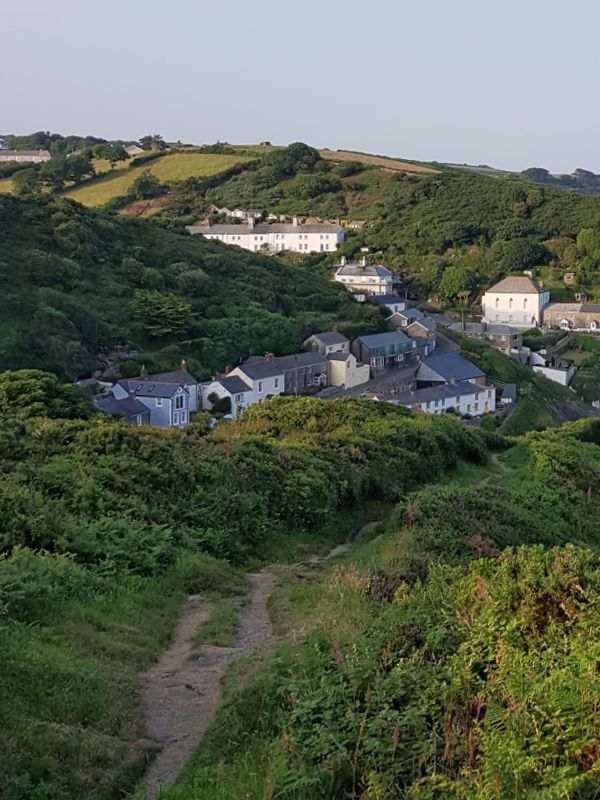 This is a tight spot. A nice pitch with splendid view, but even with left side of tent pushing up against dense bracken, there's only a narrow space to get in and out on the right – then a near sheer drop. The yellow sack is pegged outside to remind me to take extra care in the morning …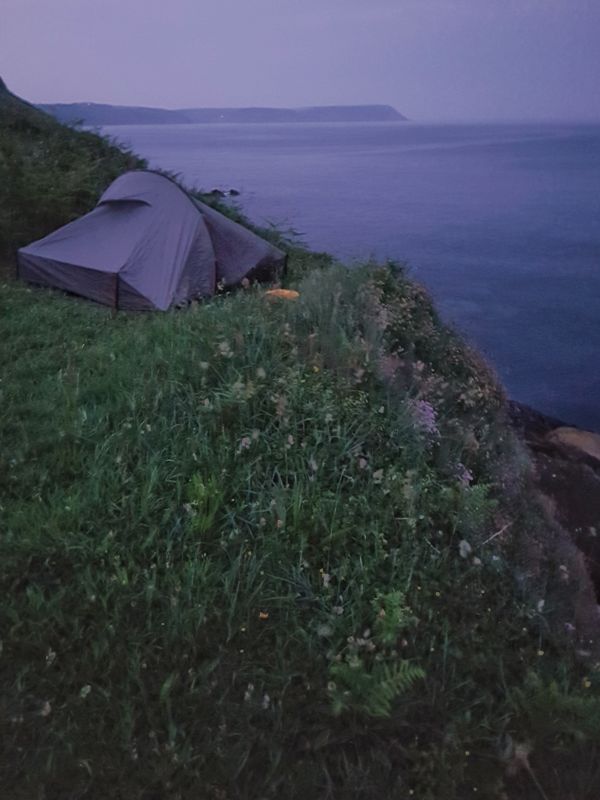 … and in the night when, taking a leak, I'm confronted by la lune sur la mer.