Looks like rain. God knows, there's been precious little of the stuff.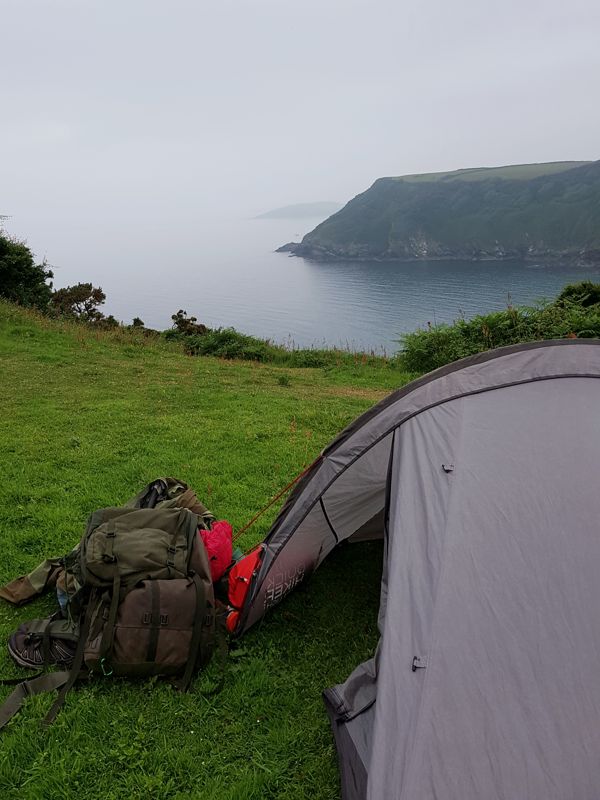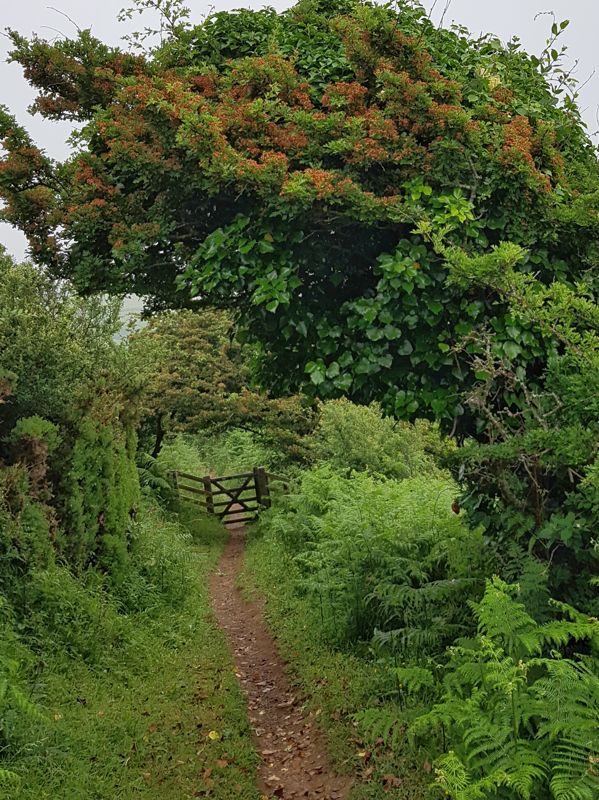 After the rain. My bathroom today, fifty yards upstream of its date with the ocean, comes with fitted shower. Cold only; hot tap out of order. Not for the nesh.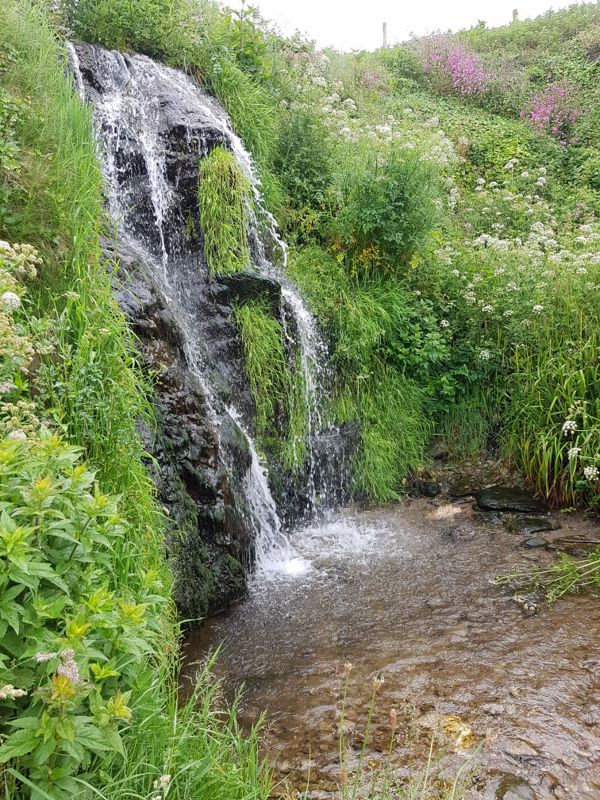 Clean and fresh, I'm thinking coffee at my cove kitchenette. Make it an extra shot: two sachets of Nescafe readymix in the one cup. Instant? Don't knock it. When push comes to shove it's all about the drug, and at that level instant works just fine.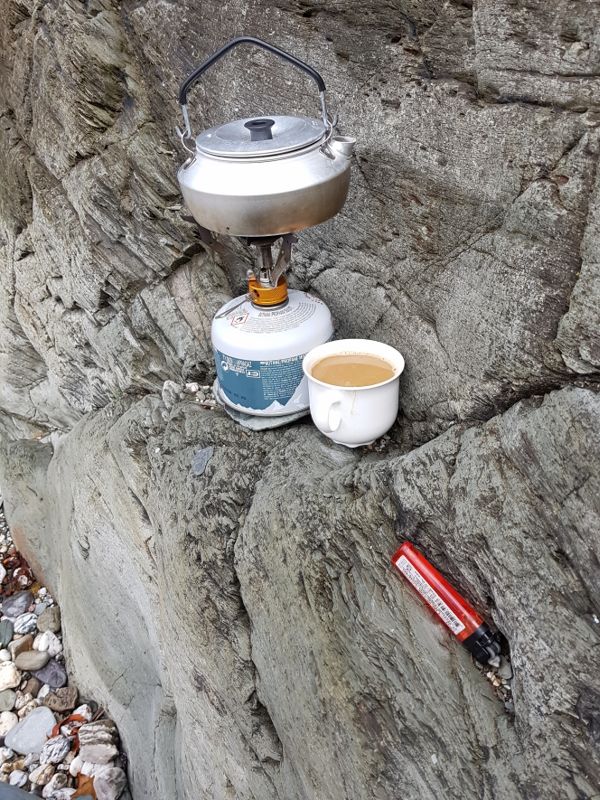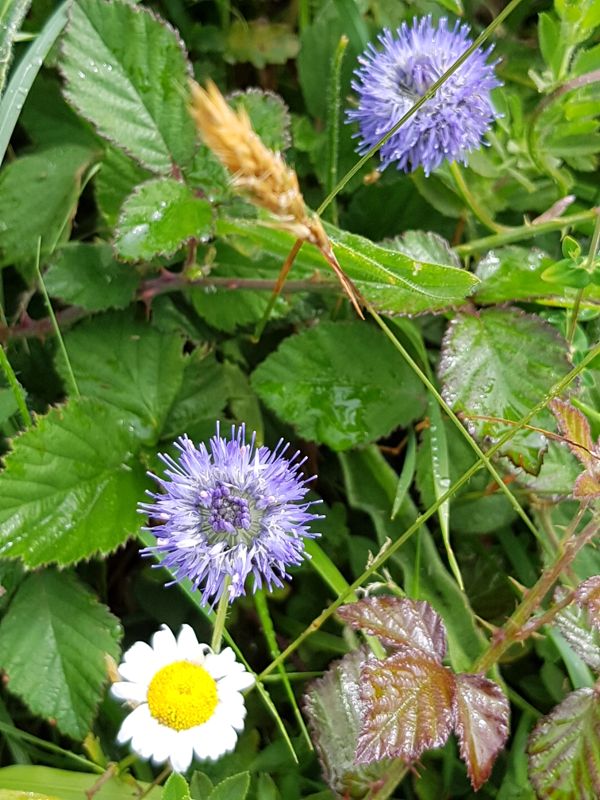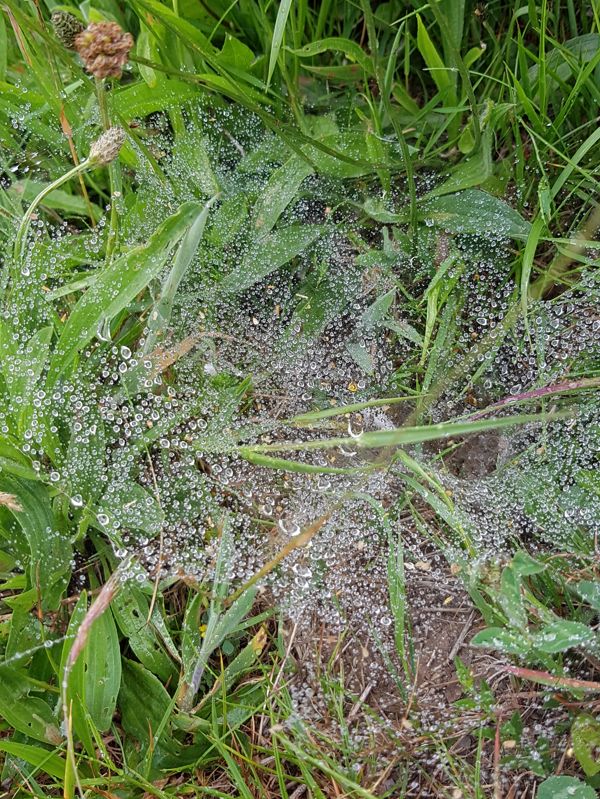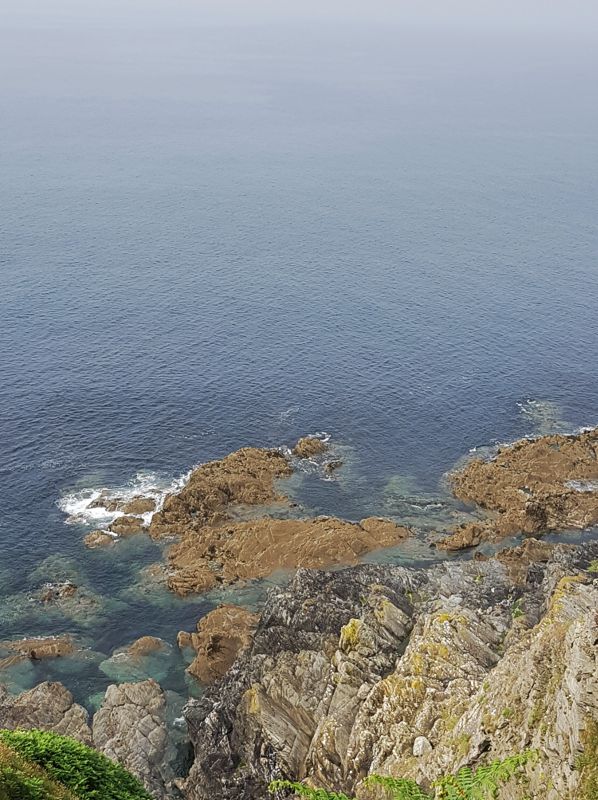 Bridges. I've been a fan since the fifties frogman drama, Sea Hunt, starring Lloyd B. Then there was The Last Picture Show and The Big Lebowski, with Jeff – or was it Beau? – as His Dudeness: the one with that Dylan song about it taking the woman in you to get through to the man in me.
Bridges are rich in metaphor of course …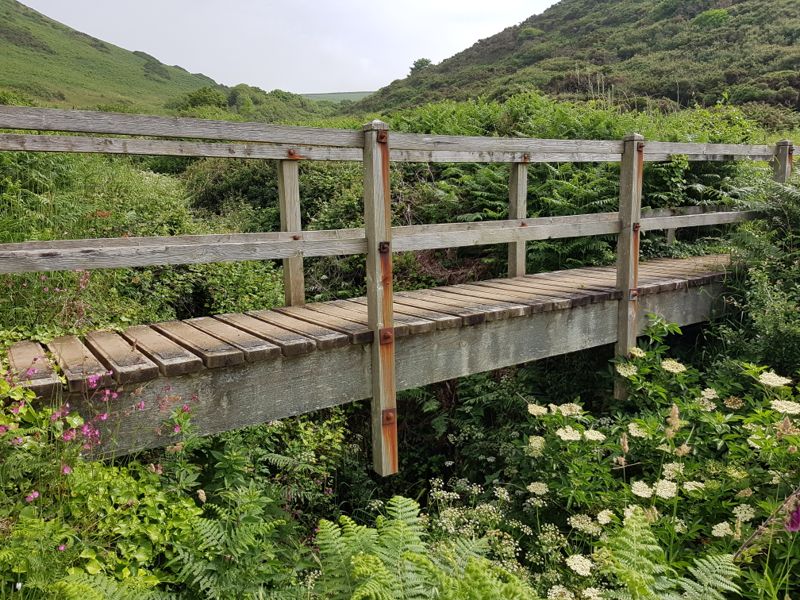 … as are turning points, crises, partings of the way. Quo vadis?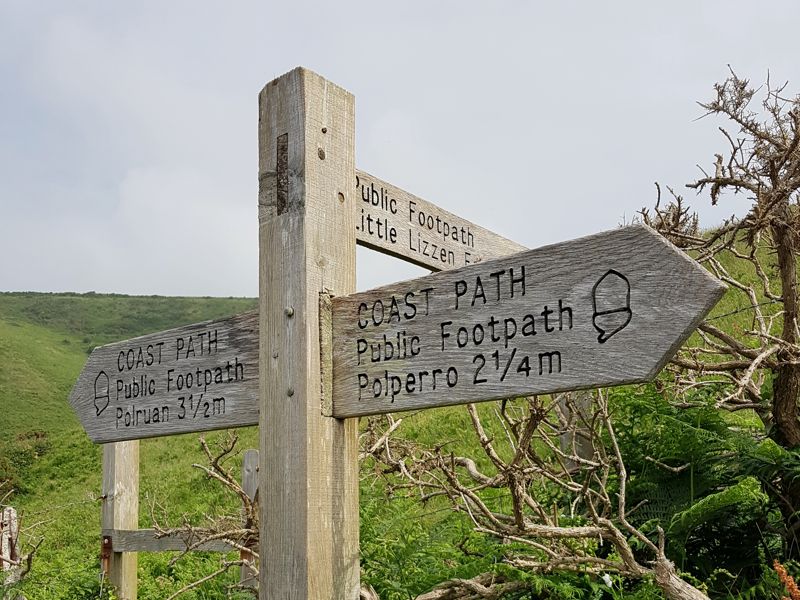 As too are harbours, with Polperro's a thing of beauty and joy to behold. Not far off either.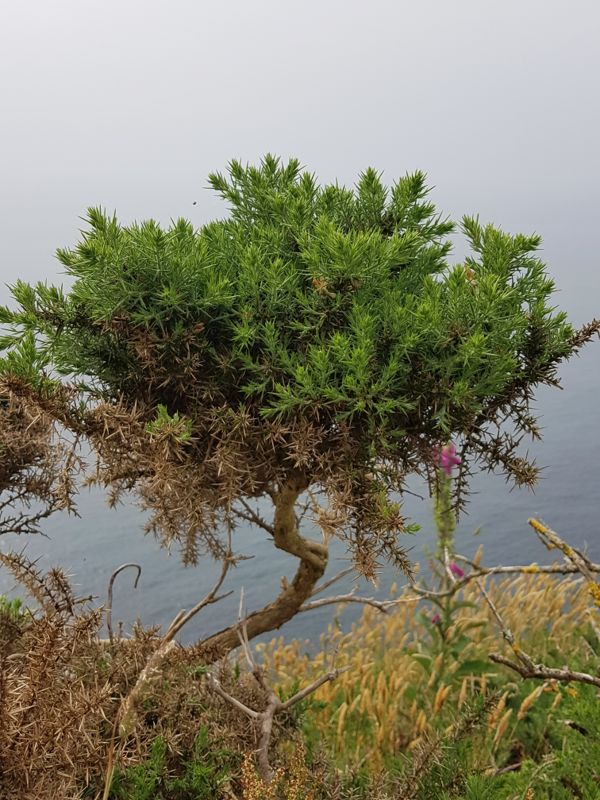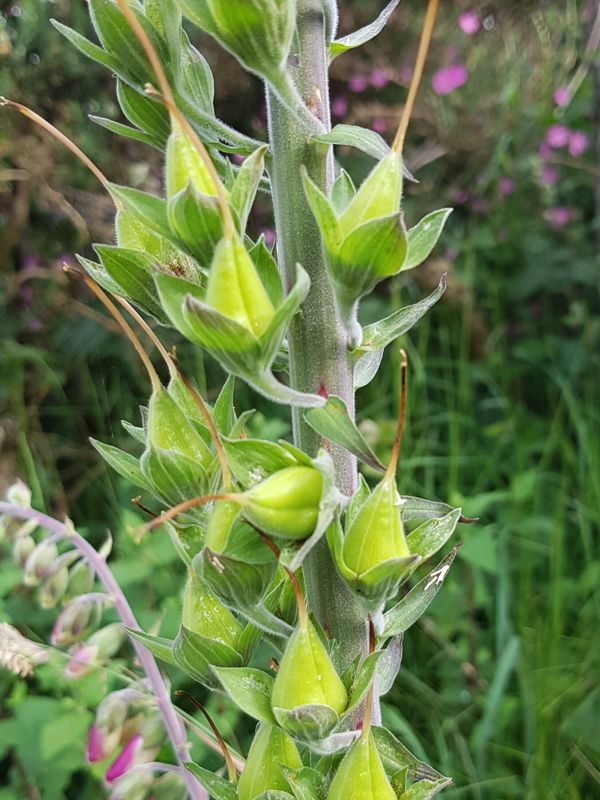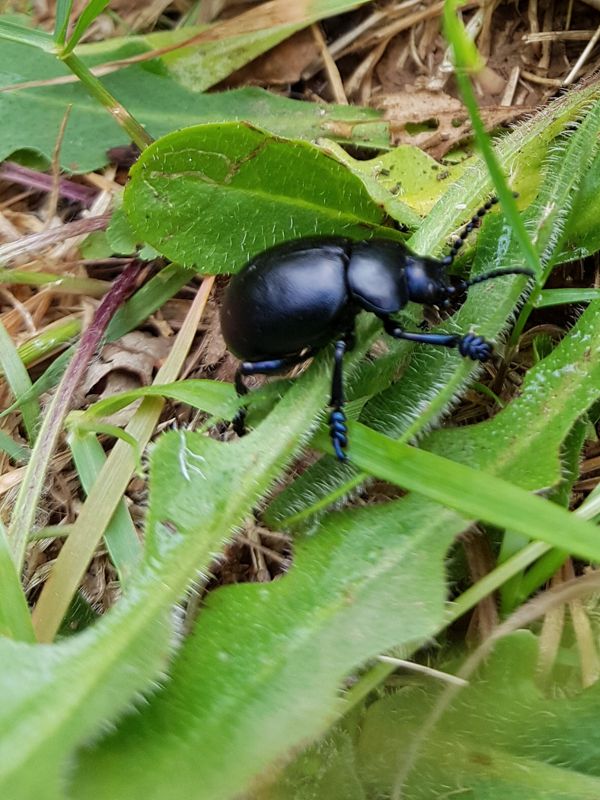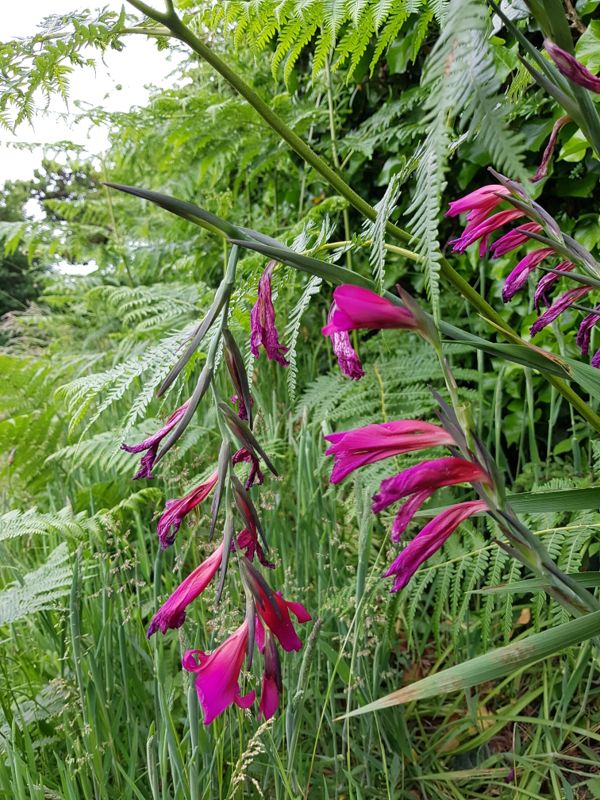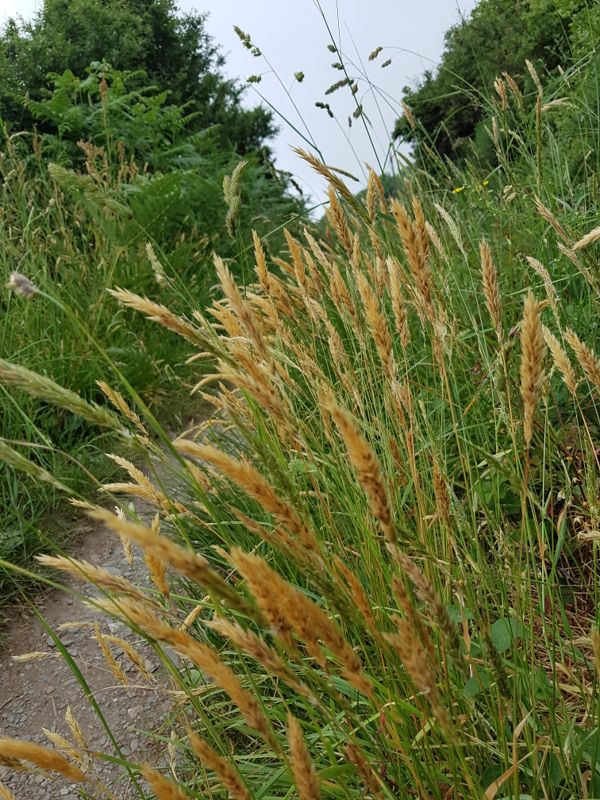 The last two miles into Polperro have seen a return of the rain. It's a hooded and legginged me that strides down on in from the west to its double walled harbour.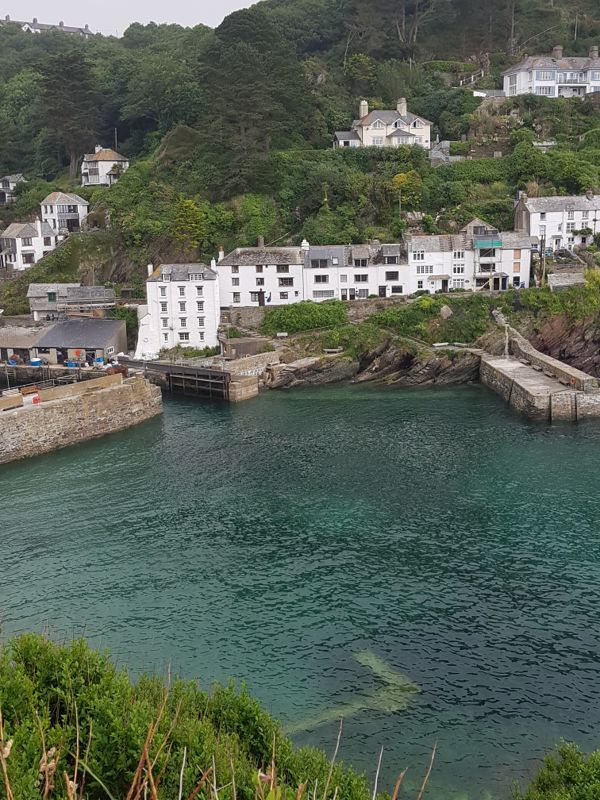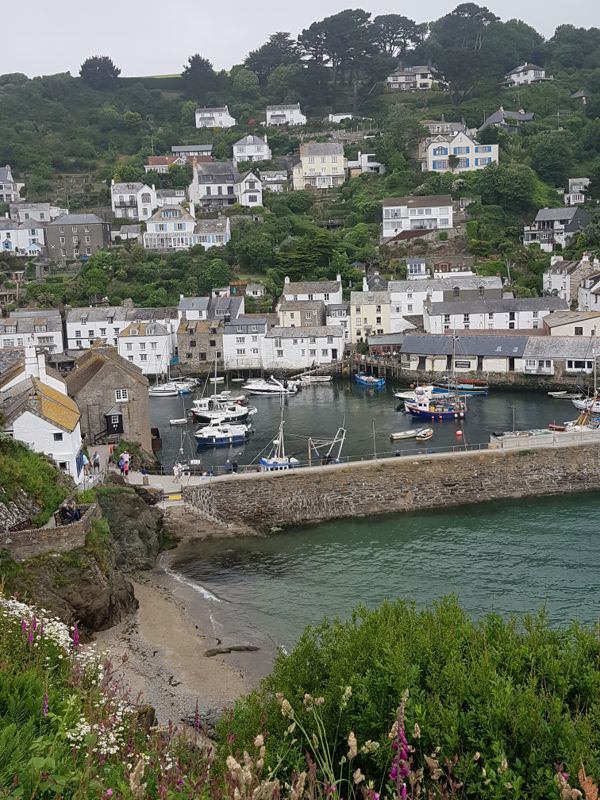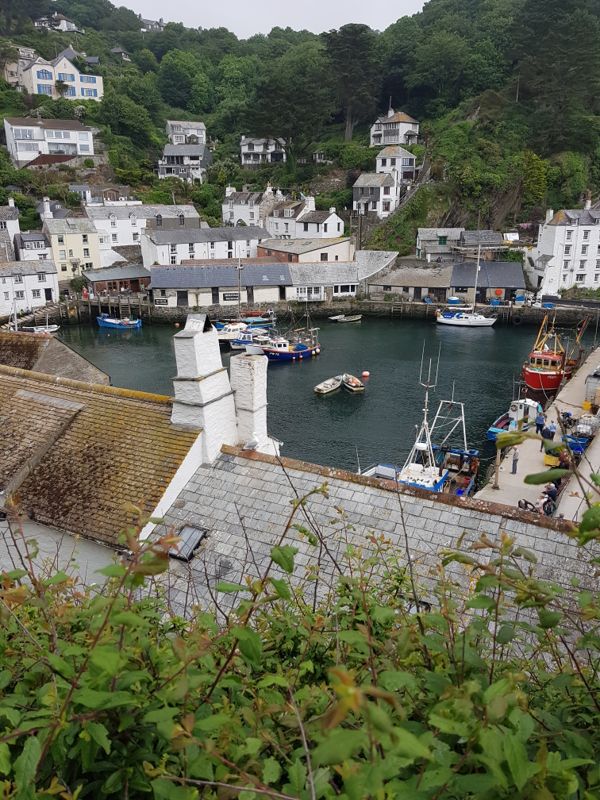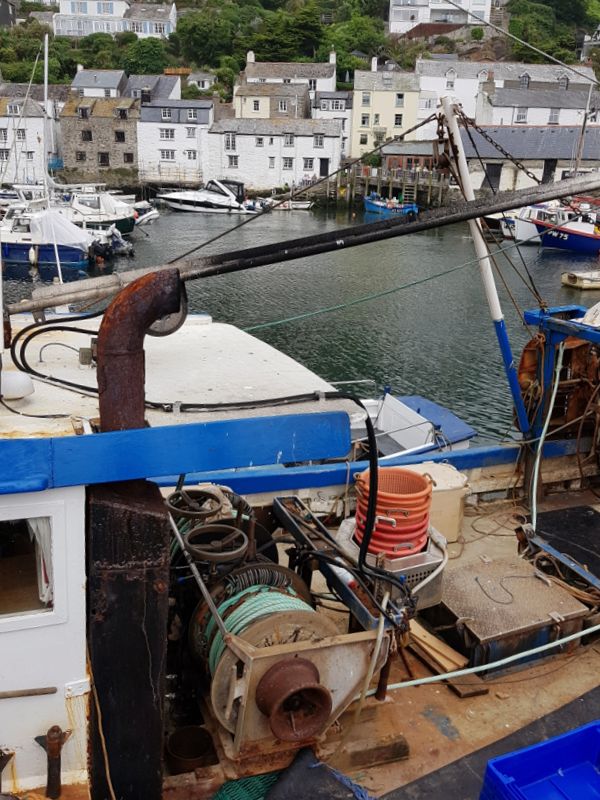 Though I've never set foot in the place till now, Polperro has a special place in my heart. As a boy, a keen angler, I devoured tales of shark and conger fishing from boats putting out from these stone quays in search of leviathans. The idea of catching fish so huge you needed to be strapped in to a swivel seat on the stern deck – with rod, newfangled multiplier reel and lines of 200lb breaking strain and more – had me return over and over to books – library in the main but one or two were gifts from Good People who knew my passions – offering blow by blow accounts.
Roll over Herman Melville – and tell Ernest H the news.
Funny how our tastes and desires change with the decades. Fishing as a sport now seems cruel, needlessly and incontestably so. In any case I'm hungry, thirsty and seeking shelter with mains socket, so have other priorities right now.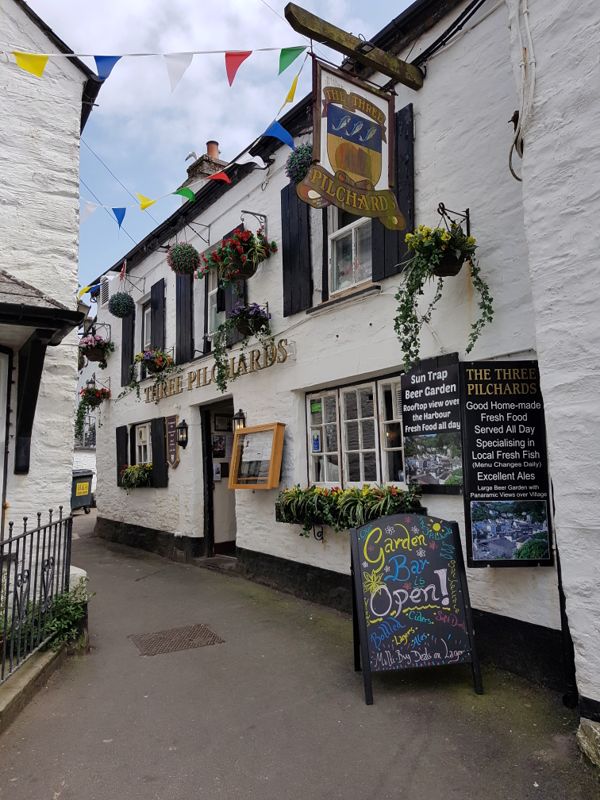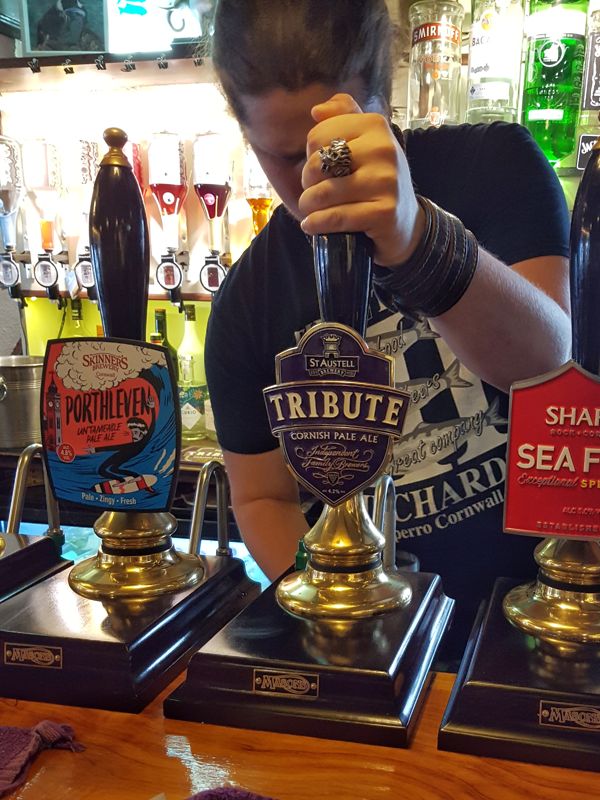 And to go with? I heard the Three Pilchards does a mean crab salad. 'Sorry', says my man. 'I've no white crab meat, only brown. I can do you a crab bisque …'
If I'd known he was going to come out with that, it's what I'd have asked for in the first place! I was saying our tastes change with age, no? As a lad, the brown mushy innards of crab repelled me. Only the flaking white from the claws – not that they came my way but once in a blue one – would do. Nowadays the white seems bland at side of brown's rich but subtle tango with the taste buds. As Jon would say; outstanding …
For the second time this trip – first being that chowder in Blacks of Penzance – I'm compelled to compliment a chef for a spectacularly good soup de la mer.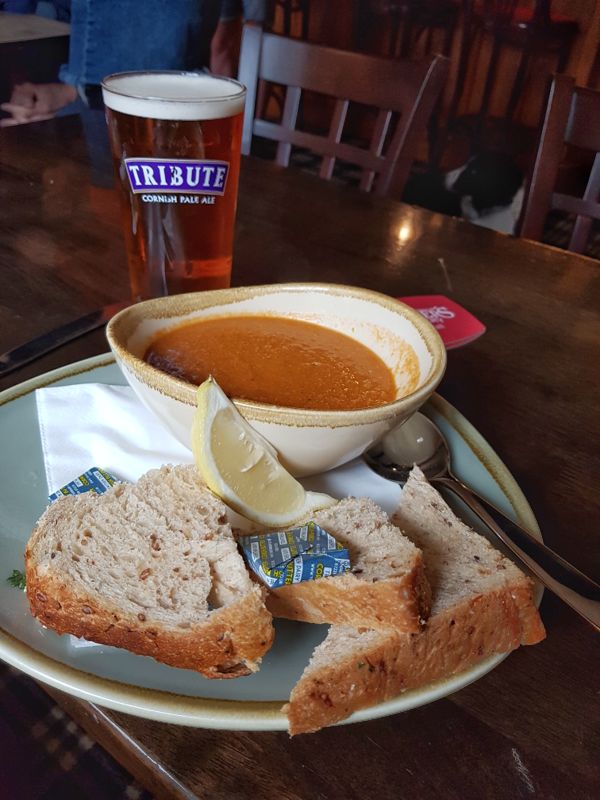 (Minor carp, if you'll excuse the piscine pun. The rich bisque really did merit better bread. Thick sliced granary was OK but, as Mr Rolls is once said to have told Mr Royce, good enough could never be good enough.  Crusty roll, still warm from the baking, would have made this a meal fit for Neptune Himself.)
I emerge, reluctant and blinking, from pub to a Polperro transformed; the white cottages on and above the east of the quay now a sunlit dazzle. A tour of port and village is in order.
Granted, the tourist hordes have yet to descend but, given its fame and irresistable charm, the place seems at first blush remarkably unspoilt.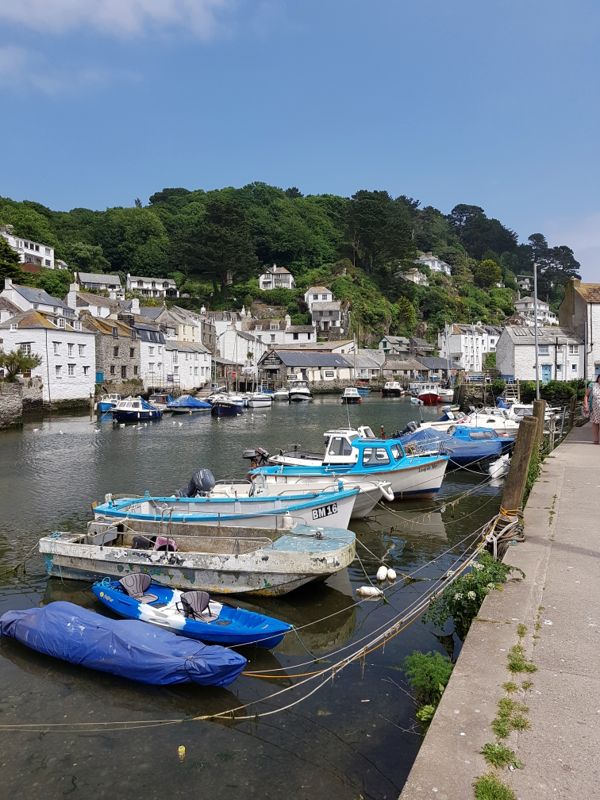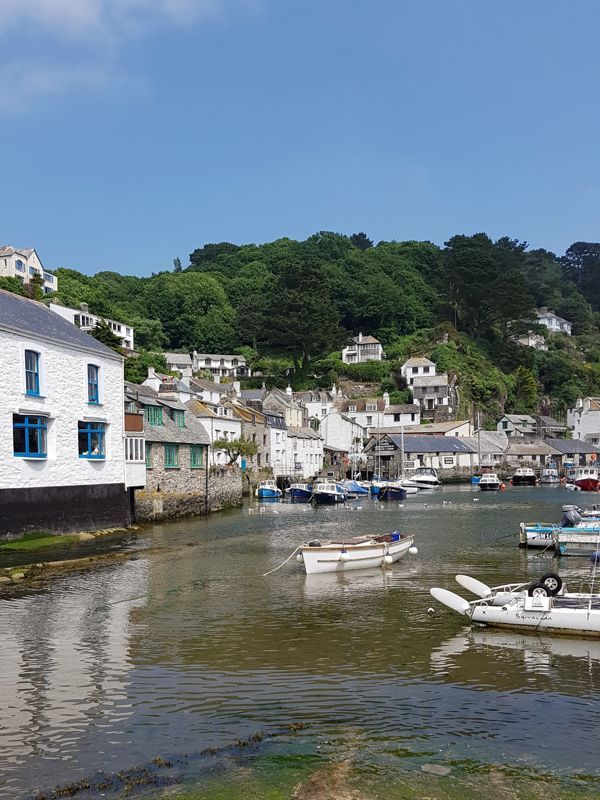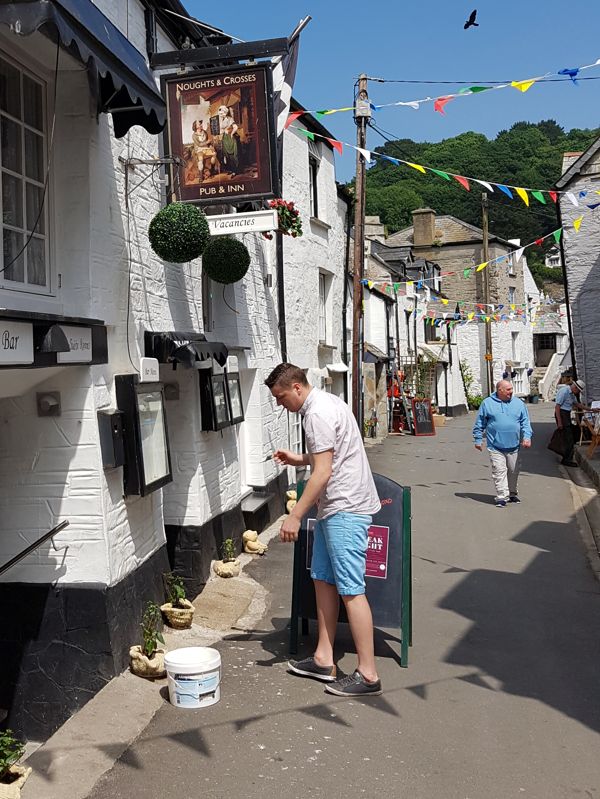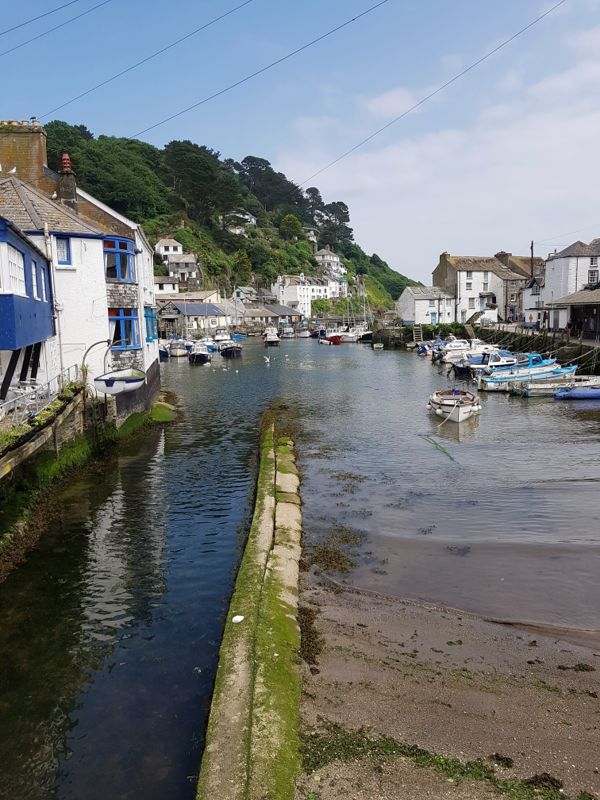 Funny the way once serious crimes can acquire with time a romantic patina. Can we expect the second home buyer of tomorrow to part with vast sums for Rapists Rest, or Dunsmackdealin?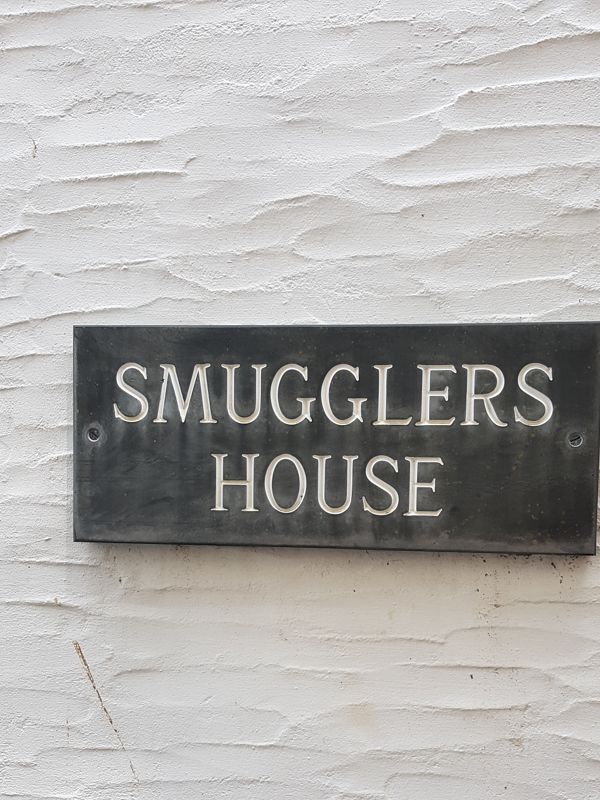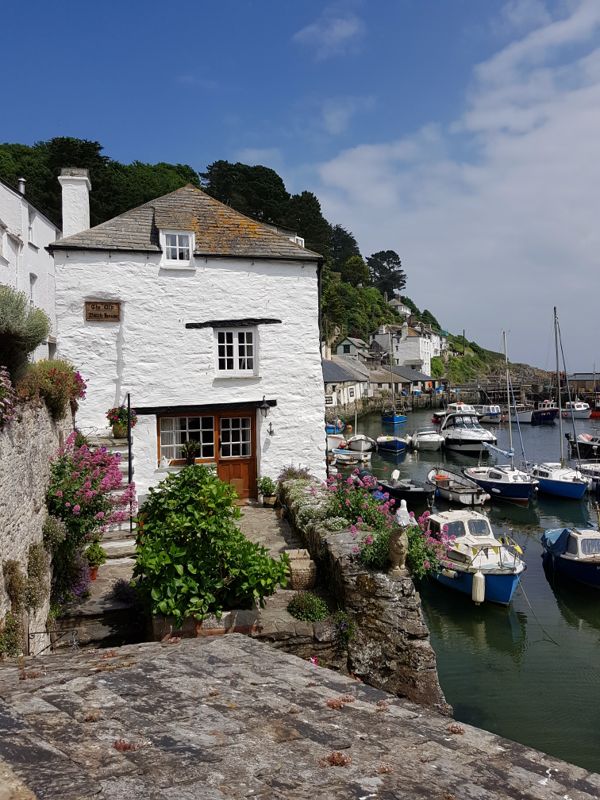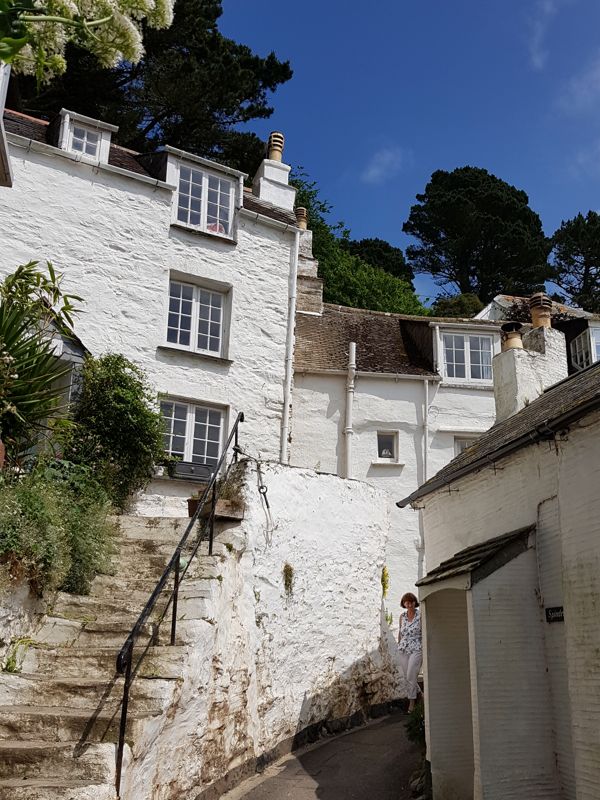 By now I'm cherry picking the SW Coastal. A call to Marcus elicits the advice that if it's either/or, the walking from Looe onwards will offer more variety than the cliff-edge ups and downs from Polperro to Looe. I've walked some hundred and fifty miles on such terrain, and Marcus knows the lie of the land. Two or three years ago he and Margareta sold up in Hackney – Marcus has a high octane IT job you can do anywhere – to live between Looe and Plymouth. I won't get to see either, alas. Both are in London. That's a shame. I've not seen them for a few years. We've much to talk about but an inescapable consequence of serendipity is not knowing when you'll reach a place till you're almost there. So I've chalked up yet another reason for a speedy return to this spectacular part of the world …
The bus for Looe can't get down the narrow lanes, far less negotiate the tight turns near the harbour. A three quarter mile hike up the hill gets me to the stop, with twenty minutes in hand.
From Looe, bigger than Polperro but also pretty – and also famed for its shark fishing – I walk to Seaton and Derrydown, then onto the cliffs. The going is tough for three miles. It's getting late but I've seen no sign of a decent pitch; just Derrydown's outskirts, dankly overgown woods then narrow cliff path; steeply ascending and descending, edged by impenetrable jungle, either side, of stunted hawthorn, dense gorse, lush bracken and stinging nettle; with me in shorts and ne'er a dock leaf in sight.
The light is fading when, two miles short of Portwrinkle, the path broadens out to offer a paper thin carpet of rabbit grazed greenery. I can only pitch by occupying its full width but It'll have to do. There'll be no one else walking through tonight. As for the morning, well, I'll have to forego my Saturday lie-in. That, or face the wrath of Bristol Jogger, weekending it in Portwrinkle.