The coal fired power station at Ratcliffe-on-Soar kicks out two thousand megawatts. With the rolling wooded hills of Leicestershire to its southern edge, and just these lowlands of water and flood plain on my side of the Trent, its smokestacks and cooling towers can be seen for miles to the north, even from our house in Beeston. A mile closer, and here's how it looked this morning across the flooded gravel pits of Attenborough nature reserve..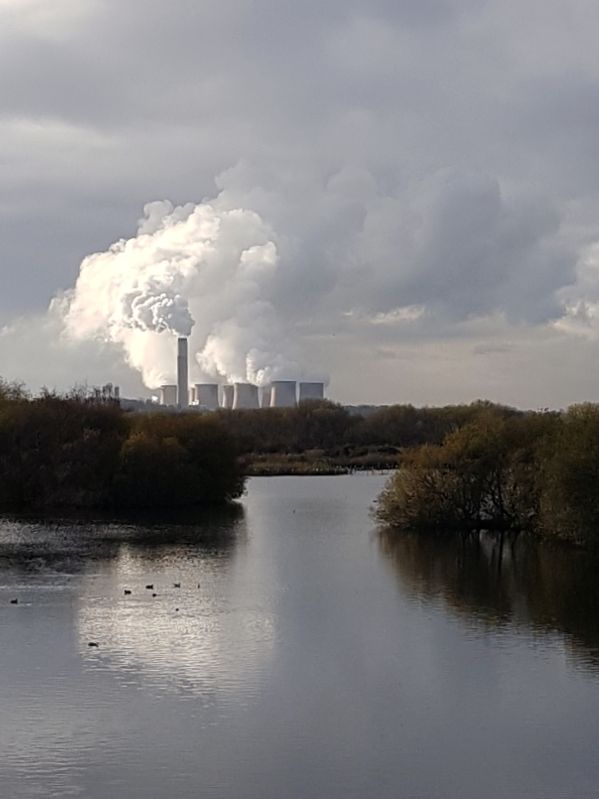 And here's the OS view, power station at SK 505 303 – aka foot of map and right of centre.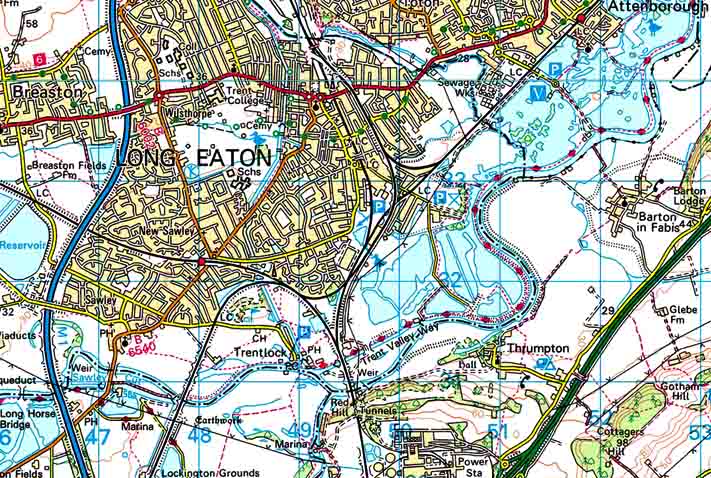 Joining the Trent from the south, east of Trentlock and west of the power station, is the Soar; at this final stage a handsome, mature river carrying its own traffic of narrowboats, barges and an occasional yacht. Many will continue, entering the bigger river – second only to the Severn in water volume – a few going all the way downstream to tidal Cromwell and Gainsborough, then onward to the North Sea by way of the Humber Estuary.
My own plans are modest. I'll take bus or buses as far up the Soar as will allow passage for my kayak. At that yet to be determined point I'll put in, then paddle down through Loughborough and Sutton Bonington, passing Ratcliffe Power Station to my right. Minutes later will see me gliding into the Trent to give its weir, a hundred metres downstream of the confluence, a wide berth. Instead I'll take the Cranfleet Cut – a two kilometre ribbon of canal, east of Trentlock and north of weir and power station – to rejoin the Trent when it's come to its senses. From there it's three or four miles down to Beeston, and Robert's your relative: journey's end, where five miles of Beeston Canal bypass the equally perilous weir at Owen's Place.
I can't say how long a journey that is, so may have to wait until May and my first camping trip of 2019. I shan't be sitting on my hands all winter, though. With the back now broken of that move from Sheffield, I'm itching to get on the water for day rides.
Meanwhile, yesterday Jackie and I drove the few miles to Trentlock, where the Erewash Canal joins the Trent's north bank, almost opposite the Soar's entry from the south. Here's a diagram view, looking downstream and eastward.
Speaking of Eastwood, these parts really do bear the stamp of D.H. Lawrence, and not just for that smoke on the water. Here, on the cusp of three pit counties – Notts, Leicestershire and Derbyshire – you can all but smell colliery and ancilliary industries. But that smoke gives the sky its brooding quality. Our leisure pursuits and attendant kit are twenty-first century, but these skies speak to me of Gertrude Morel, her son and his lovers.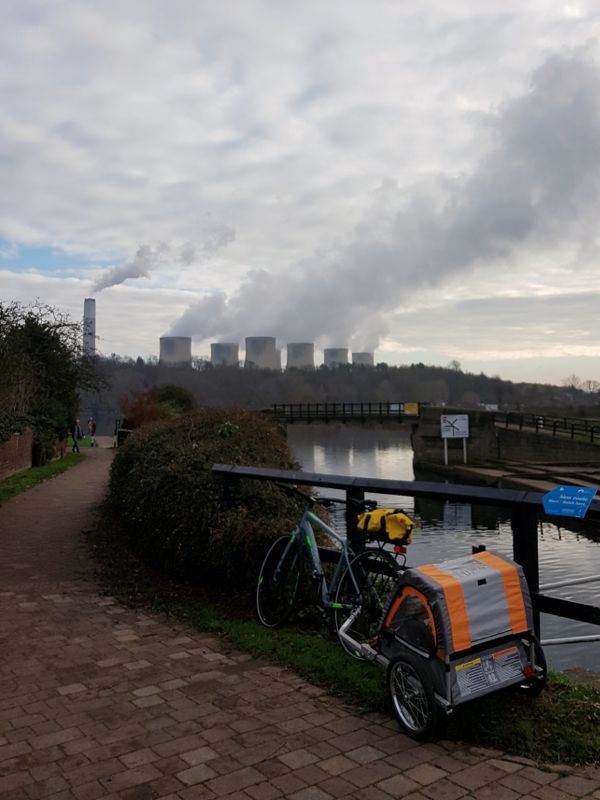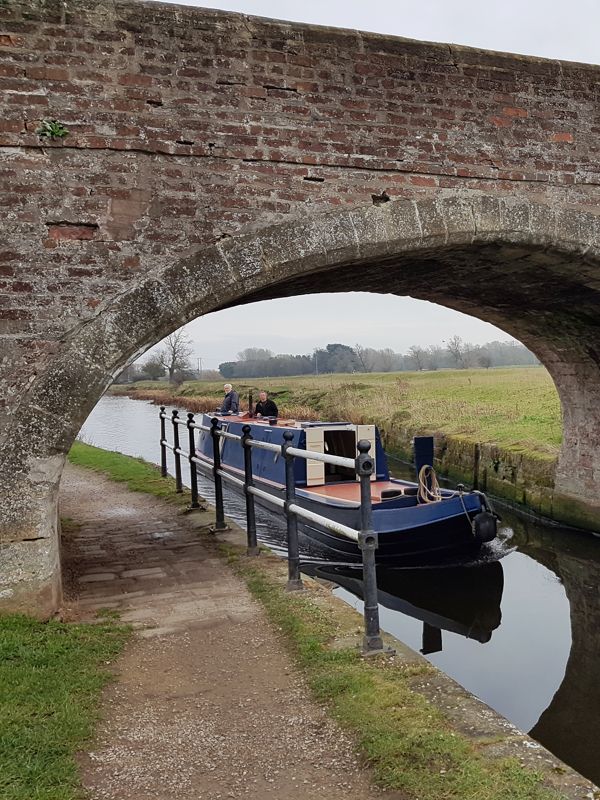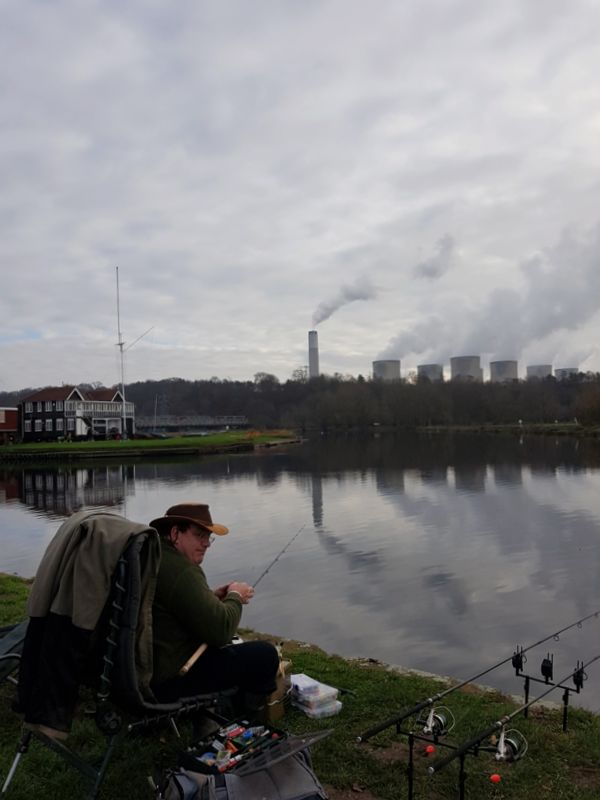 This lock guards Cranfleet Cut's re-entry to the river, just visible mid right of picture. Off camera to left is a real gem of a bar, a one storey affair with radiators piping hot for the late November dank. We took tea amid shelves of musty books and dog-friendly customers while looking out on the canal.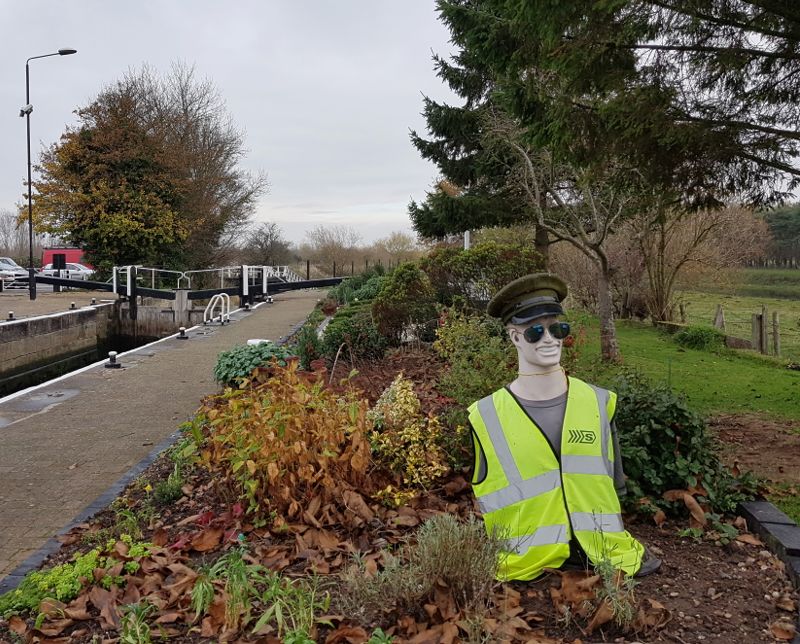 Back at Trentlock, overlooked by the Steamboat Inn, a vessel is about to leave Erewash Canal for faster currents.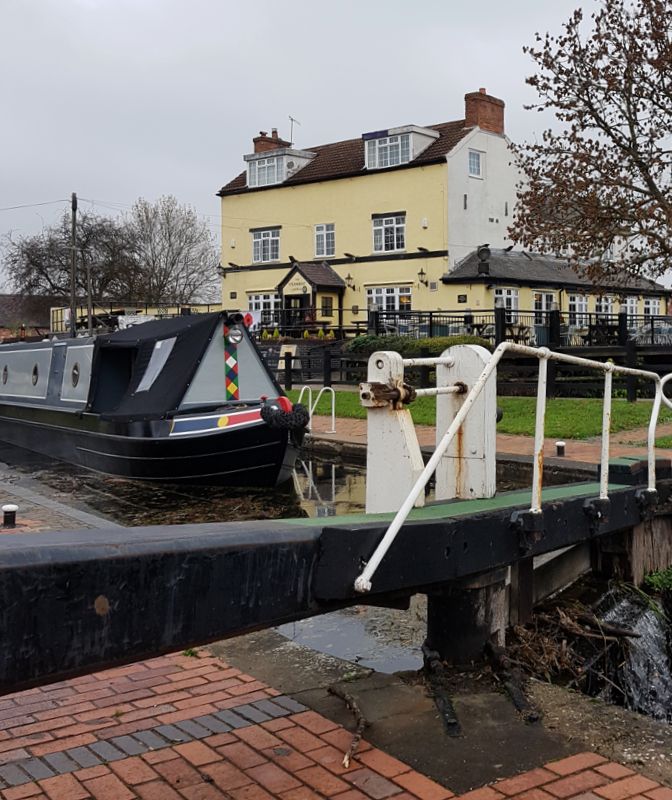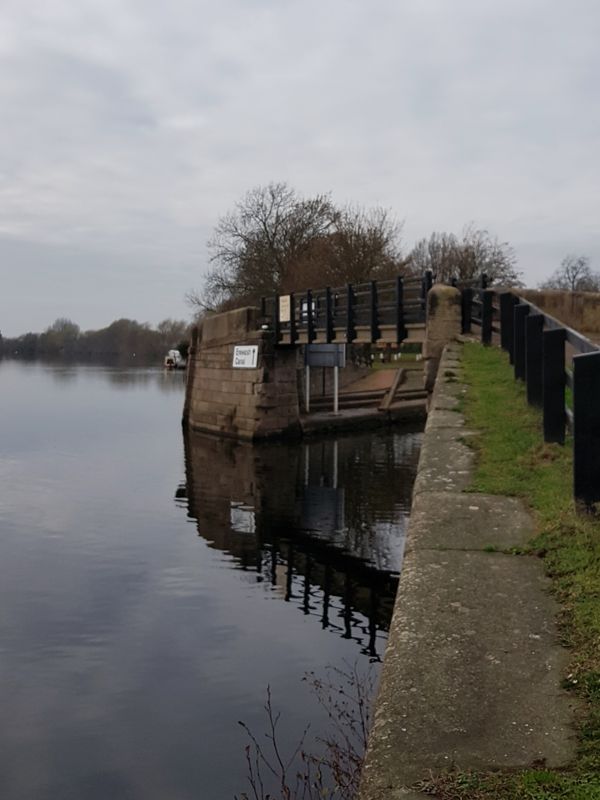 We on the other hand were about to enter the Steamboat for a surprisingly good Sunday lunch washed down by glass of white for the lady; for me a pint of the black-as-Guinness but at 6.5%, way stronger. Nine times out of ten I'll say that's too much for a beer, the oiliness creeping in to dull the flavours but in this November gloom it slid down a treat, aided by sliced Turkey breast, Yorkshire, spuds both roast and mashed; veg done – unusual this for a nine quid roast – to a T.
Dogs welcome.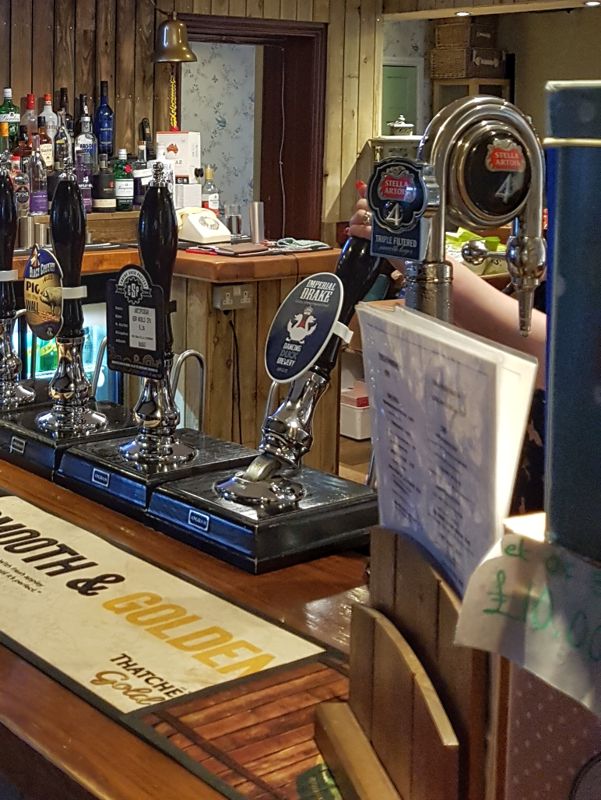 Back outside, tums full and in good cheer, we walked the Trent to Sawley, first point upstream of Nottingham where pedestrian, and for that matter any vehicle bar railway train, can cross. The atmospheric gloom continued, and agreeable it was too, putting me in mind of Norah J's lovely waltz about wanting to "walk with you on a cloudy day".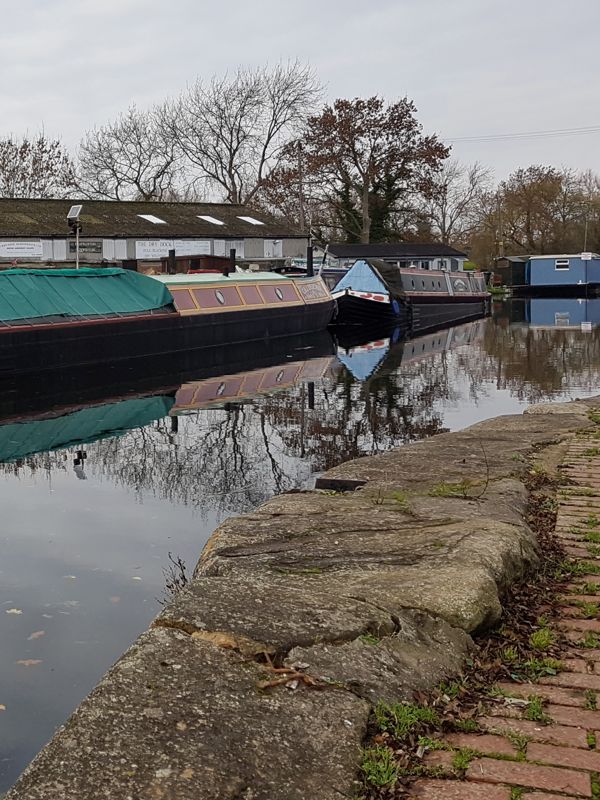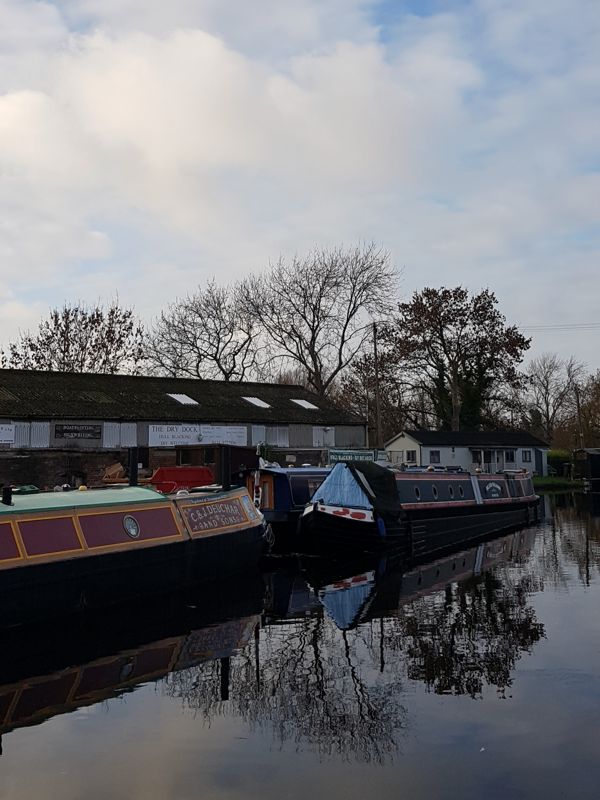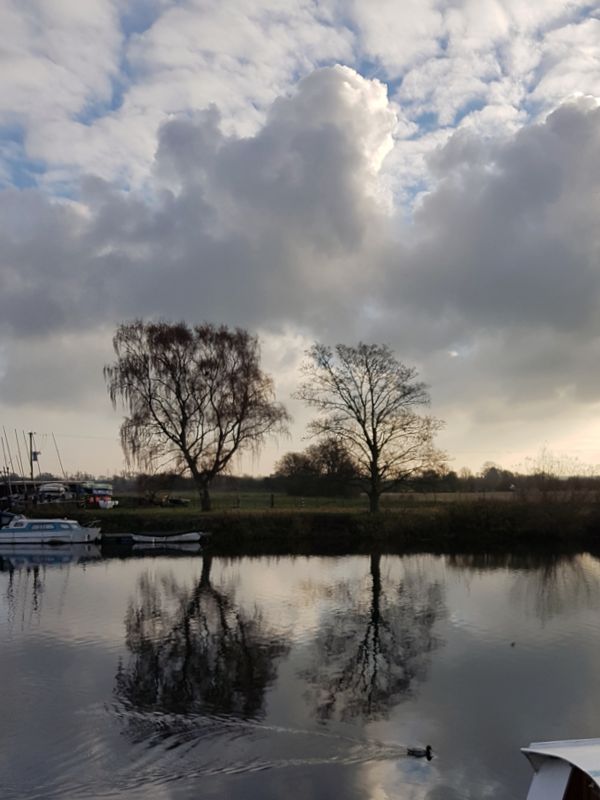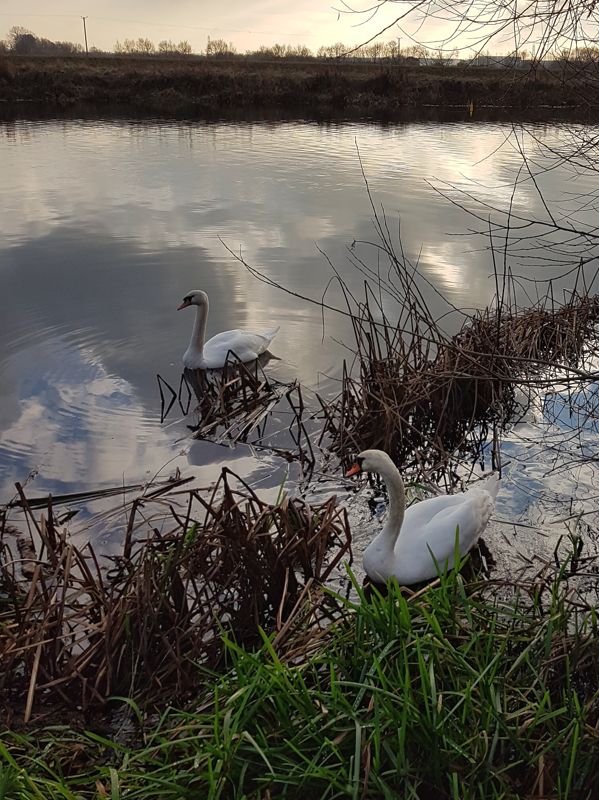 Mid afternoon, though, the sun chose to show its face and ruin the atmosphere.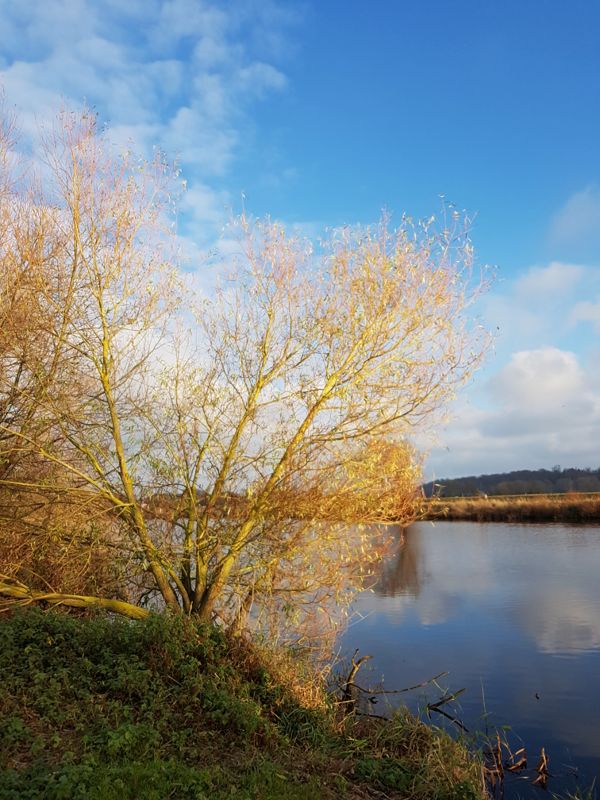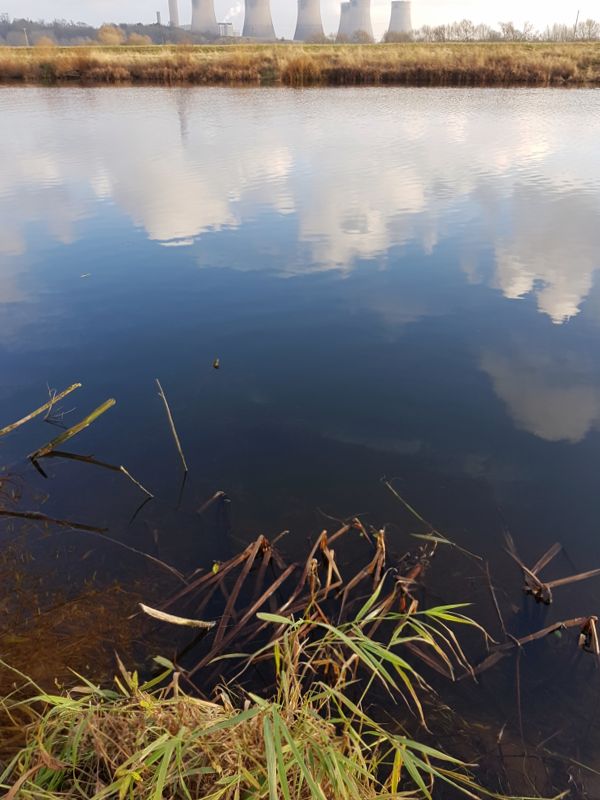 The church at Sawley, looking up the flood bank from below the railway bridge.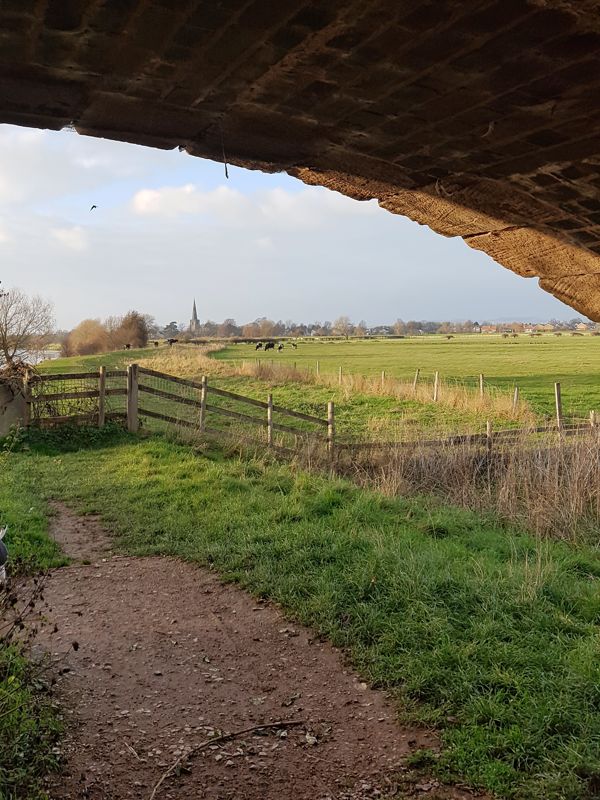 The next bridge upstream carries the B6540 from Leicestershire into Derbyshire. I'm again looking toward Sawley Church, but now from the south rather than east …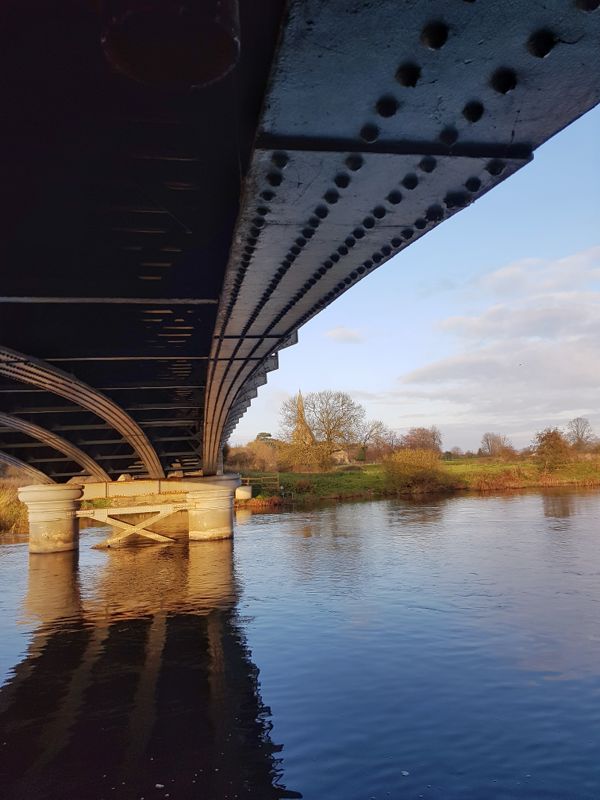 … because, you see, we've finally crossed the river for the first time since our arrival a month ago. South bank houses Sawley Marina, where a neatly turned out chap might take tea with a lady friend …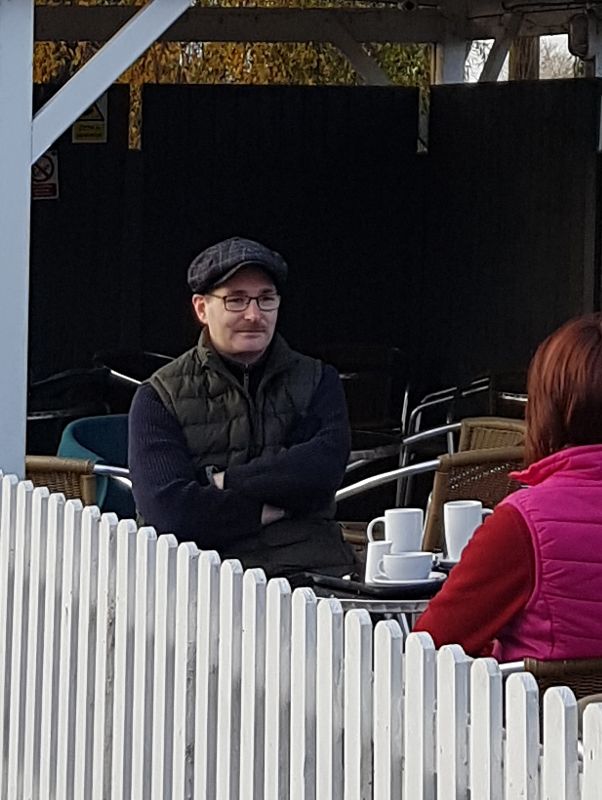 … or a sup a pint in a micro pub …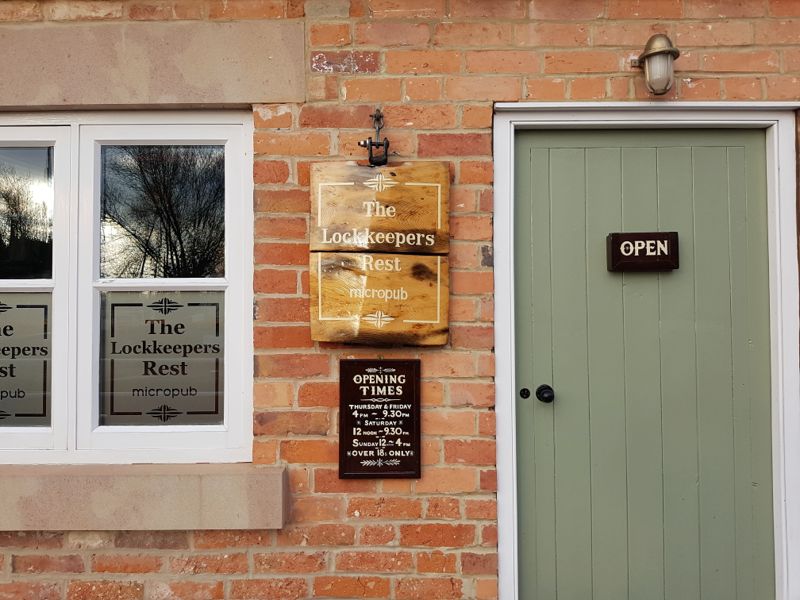 … or drag a recalcitrant woofer …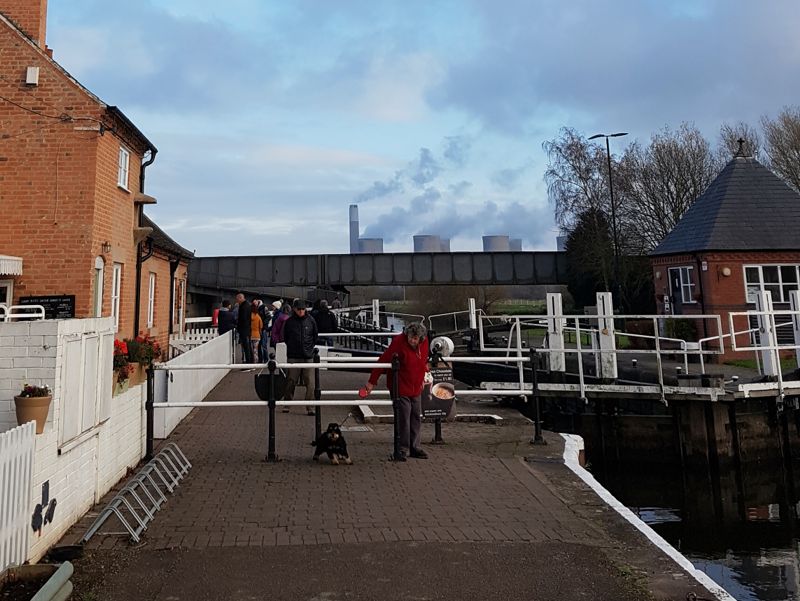 … or jump ship and bike it.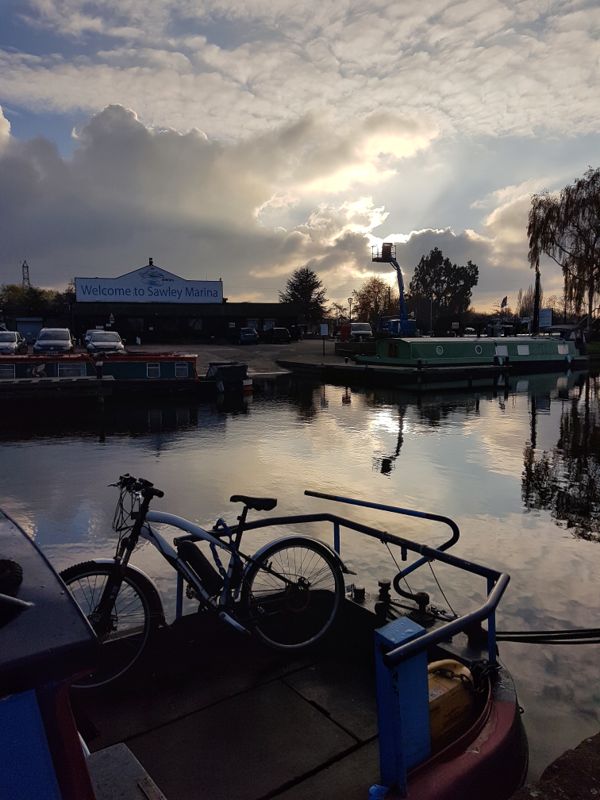 Heading back to Trentlock. Walking over fields like this, and but a few miles away, Paul Morel and Clara Dawes would have done their Sunday courting.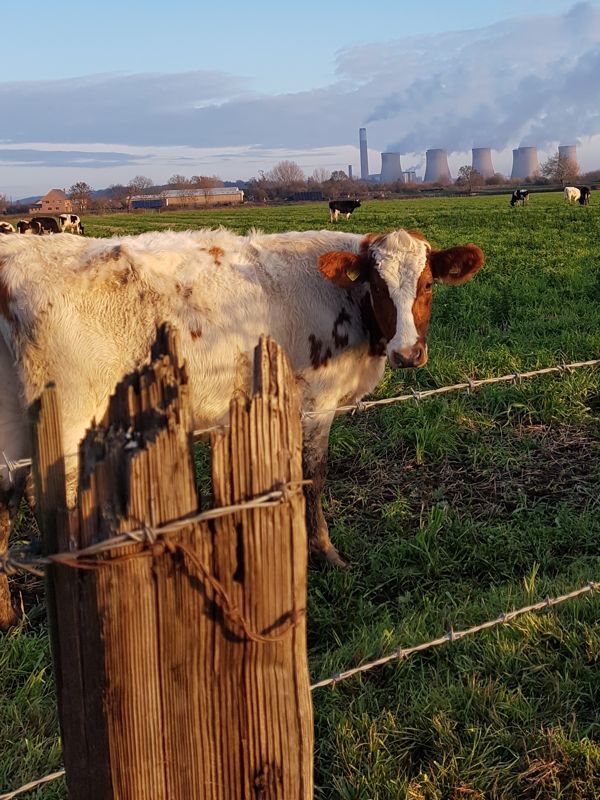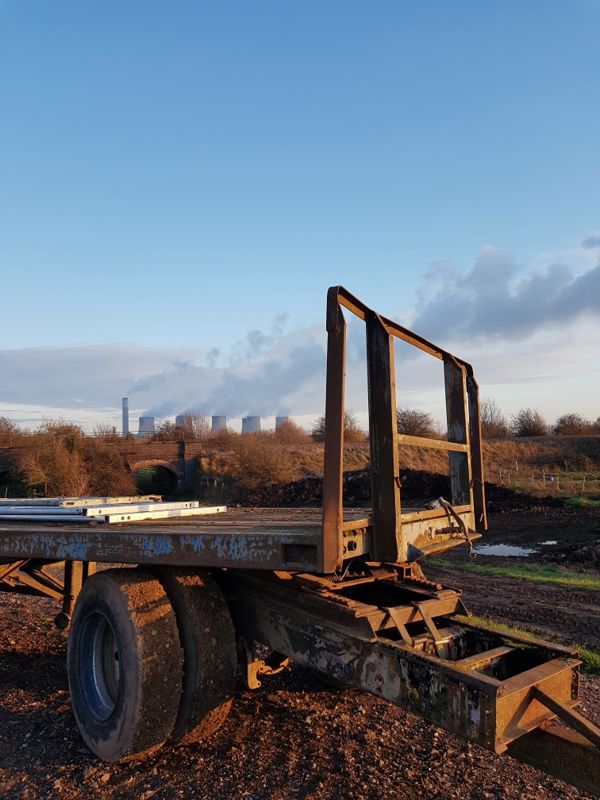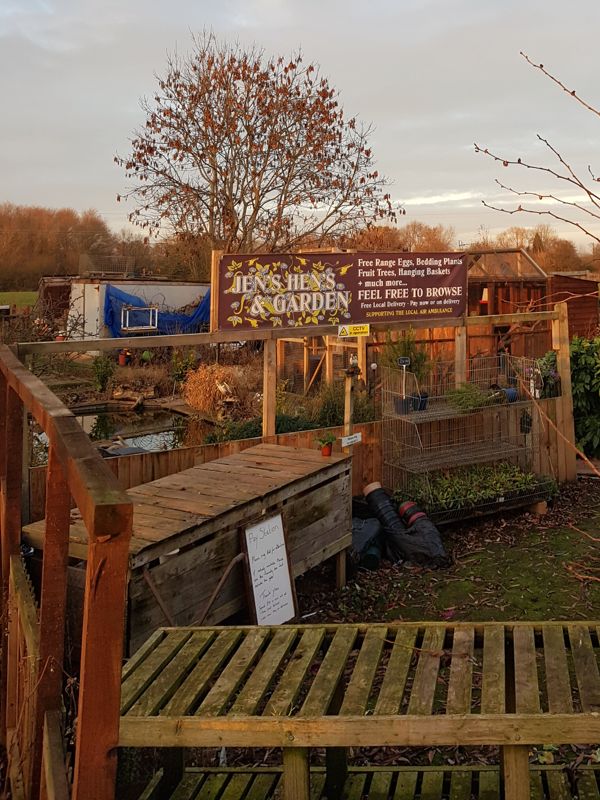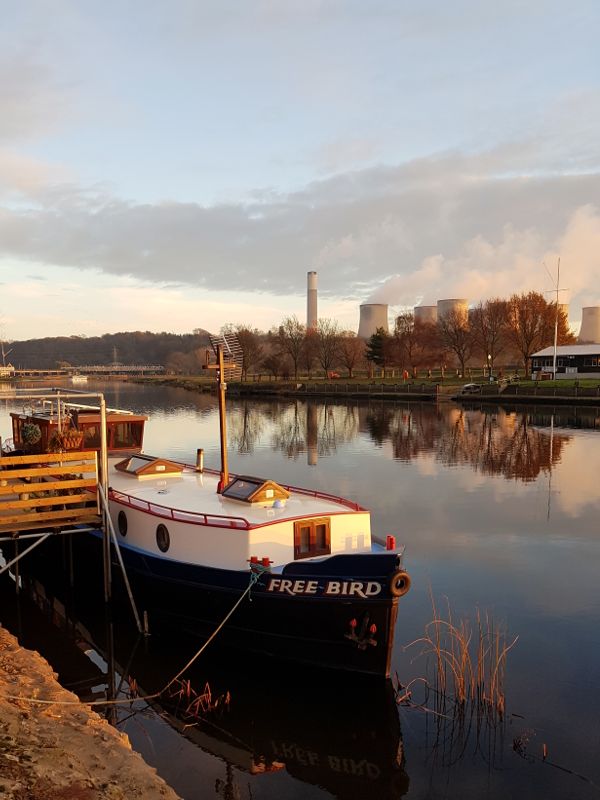 Late afternoon the sun prepared to lay on the kind of performance unique – I speak from decades of experience – to this time of day, this part of the world and this time of year.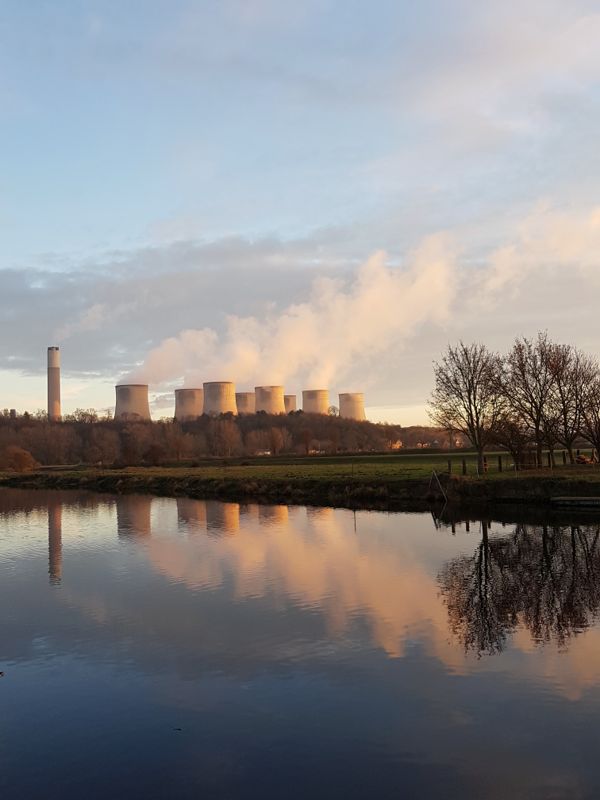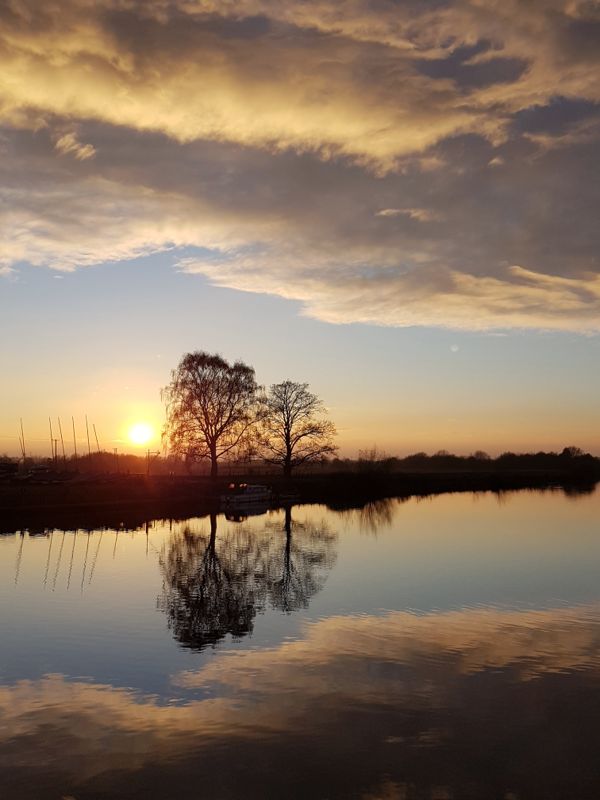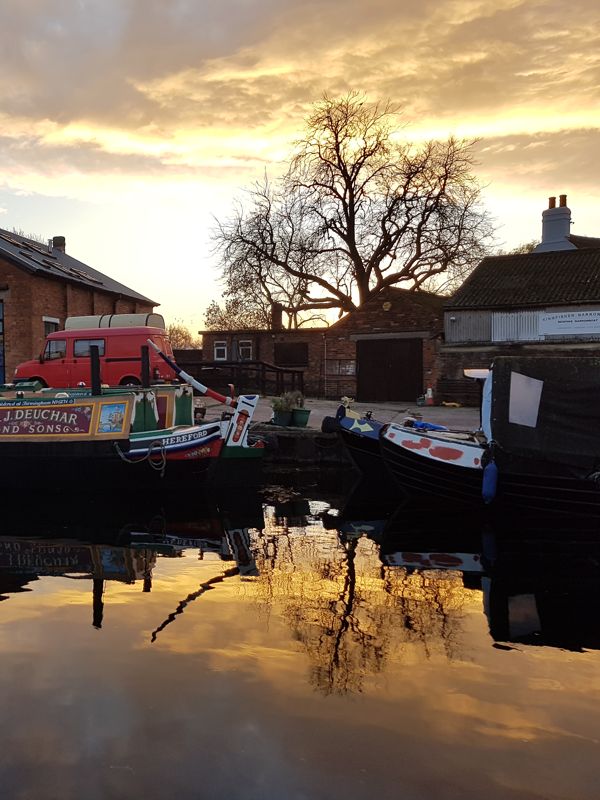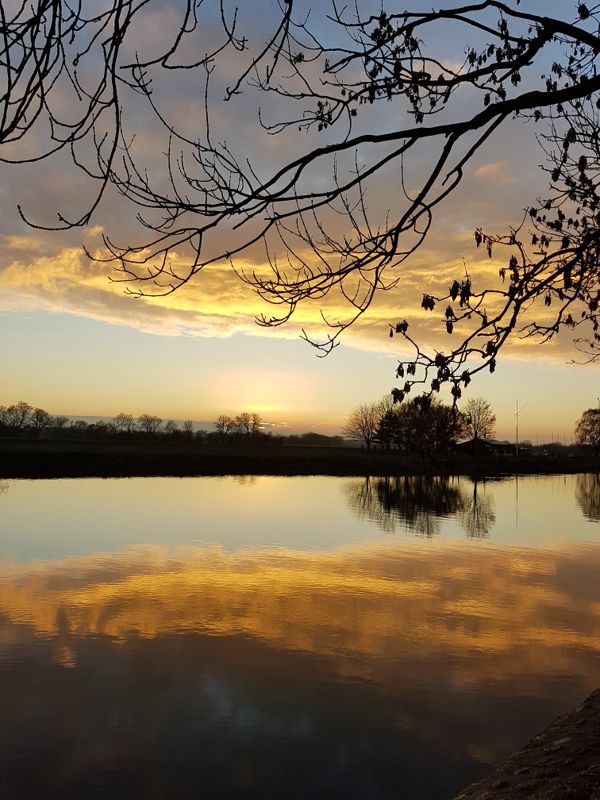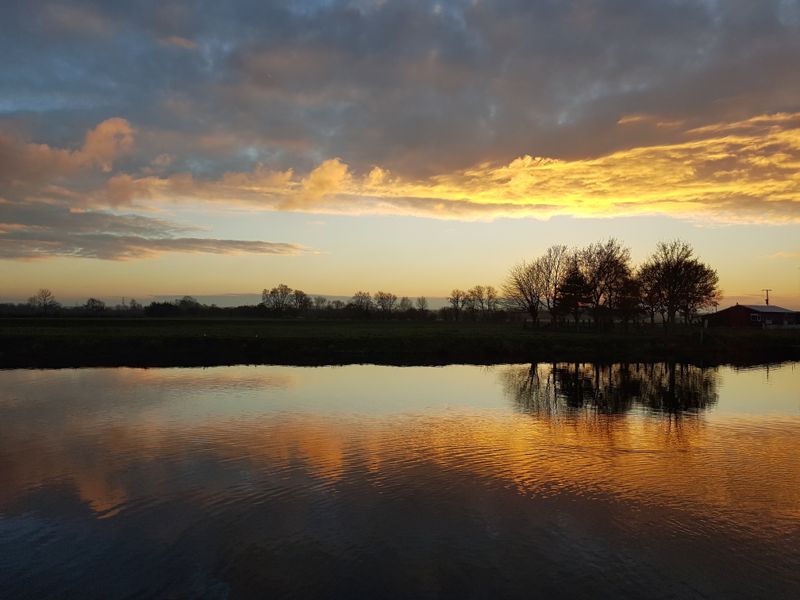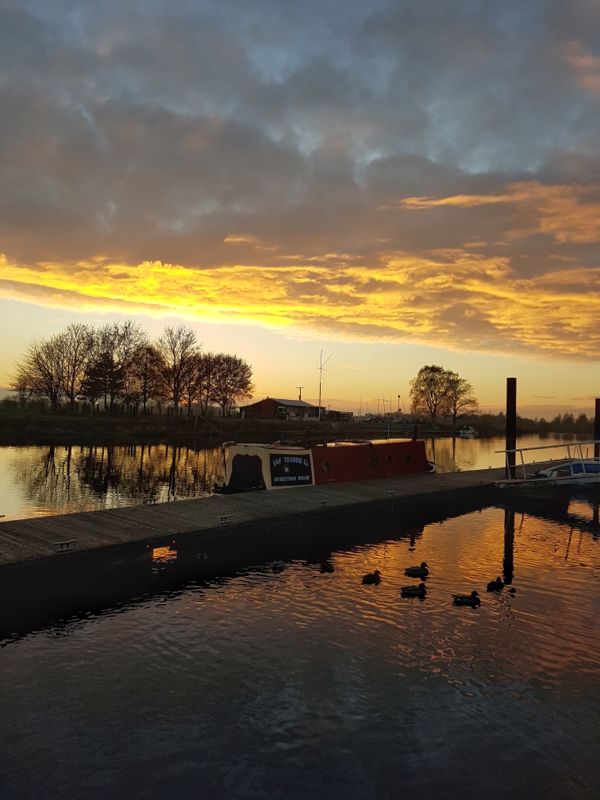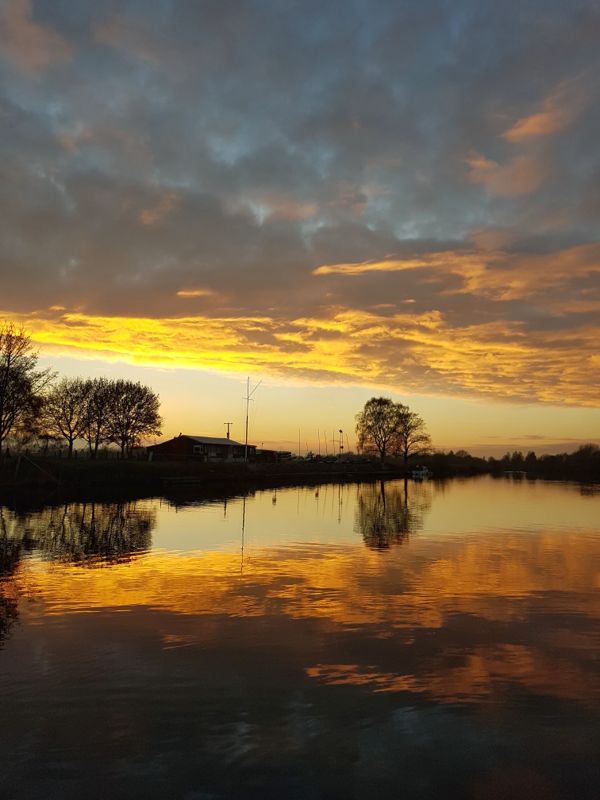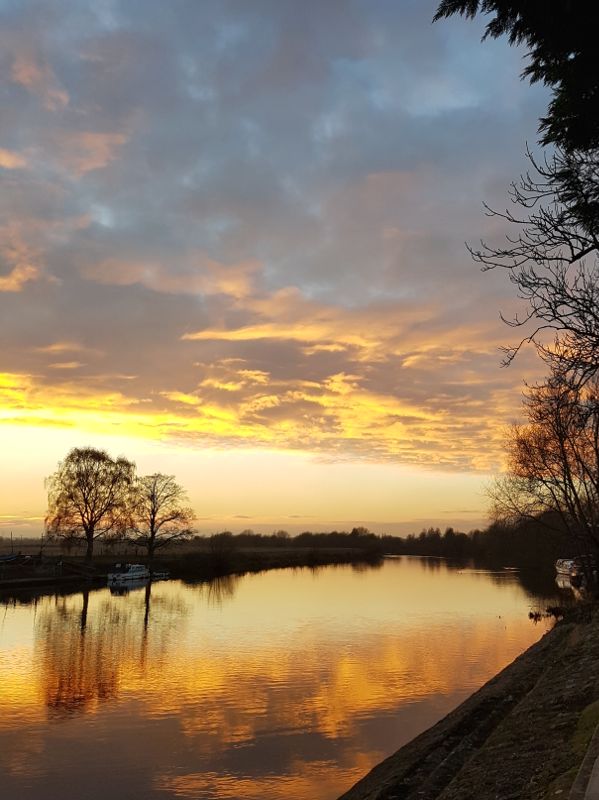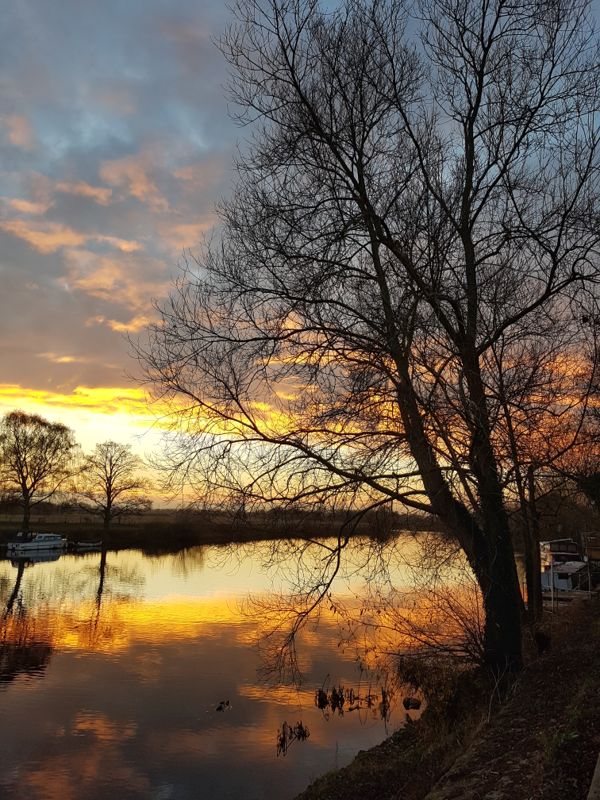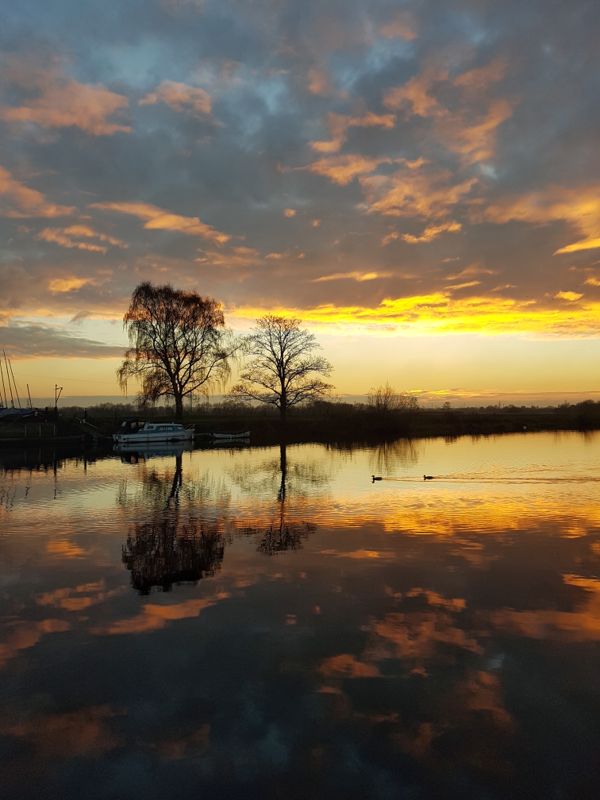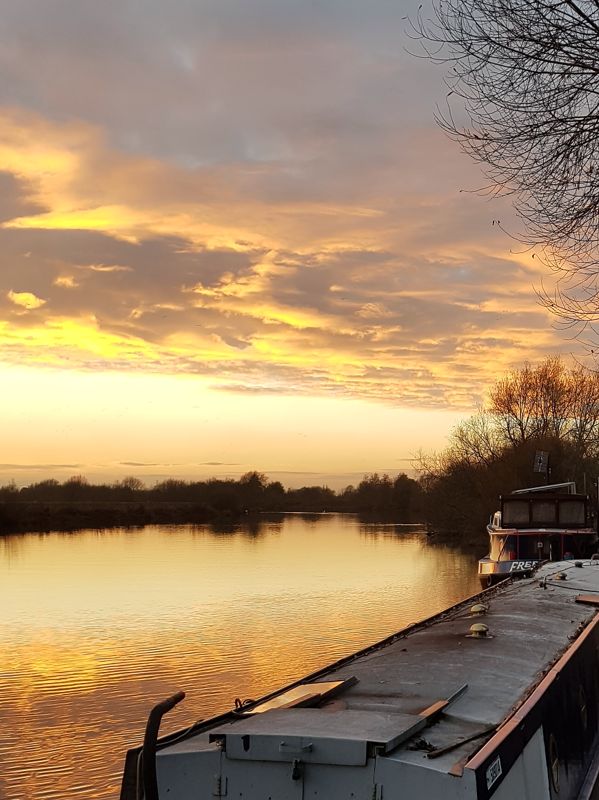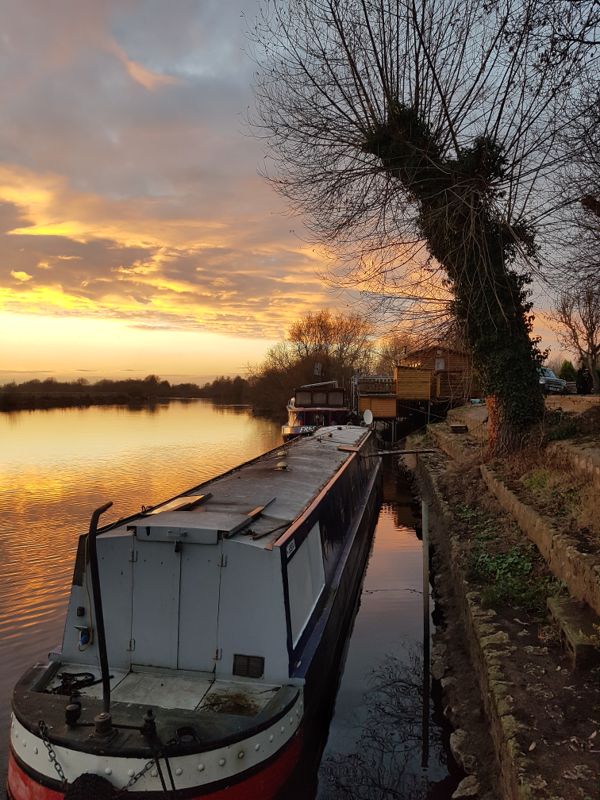 * * *