In a one seat canoe, you're skipper and crew, just messing about on the river.

Josh Macrae

My kayak waits in the garage: deflated, rolled and strapped to folding trolley – the kind porters use to ferry grain sacks round a warehouse – next to the M&S bag for life that houses air pump, manometer, inflatable seats and sundries that enhance my hours afloat.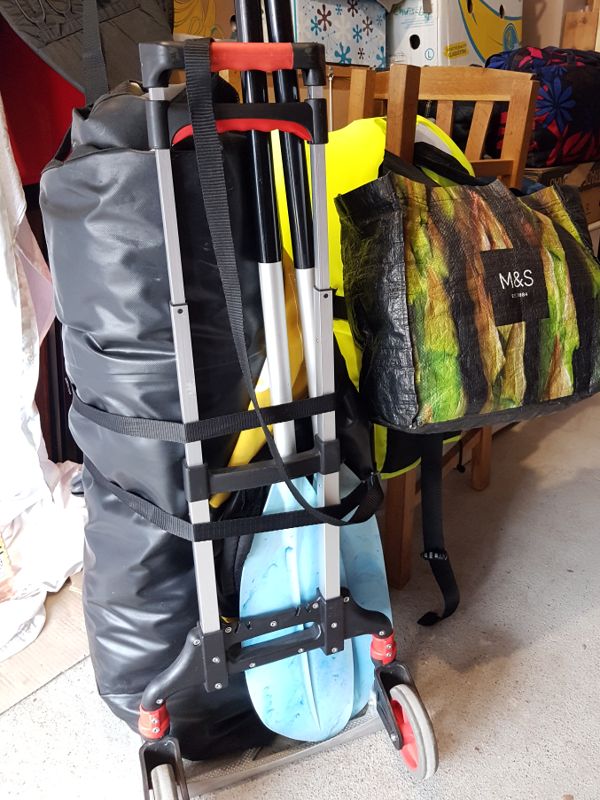 Over a nearby dining chair, up-ended and stowed till the next Steel City House banquet, two gilets jaunes are draped. They double up as buoyancy aids. Today I need just the one. Easier to wear than carry, I slip it over t-shirt. I grab bag, Jasper and lead in one hand, tilt trolley with the other, then split the scene.
Fast as I can, man.
It's two minutes to the bus stop at the end of our road, another two till arrival of Skylink East Midlands by way of Long Eaton. A flicker of ire when, after showing senior citz bus pass, I'm asked eighty pence for the woofer, a price hike of sixty percent.
It was fifty pence two months ago!
Driver shrugs, as I would in his place. Imagining just such an exchange ten times a day, I grasp with lightning intuition what informs his insouciance.
At the Nelson Street stop, Long Eaton, the bus route runs parallel and immediately adjacent to the Erewash Canal. I bid the driver a cheery goodbye, which he returns with equal affability, and cross the road. A hop over a low wall – dragging trolley wheels up the brickwork after me – and I'm at the bankside. It's ten minutes to inflate the three air chambers; ten seconds to put in.
We're away, bound for Trentlock a mile to the south.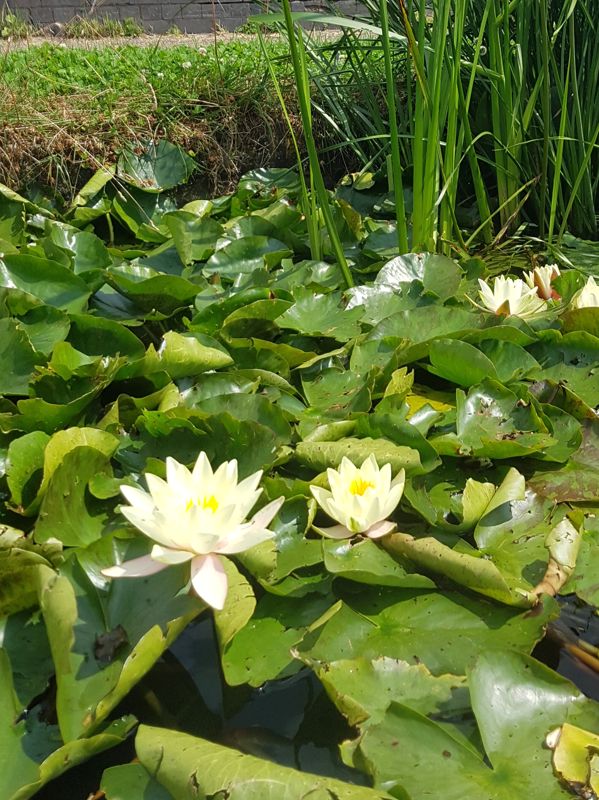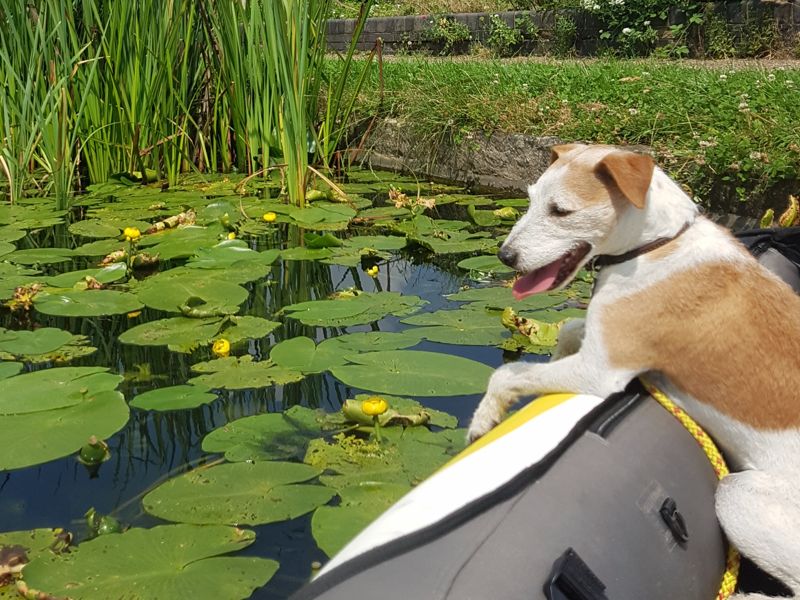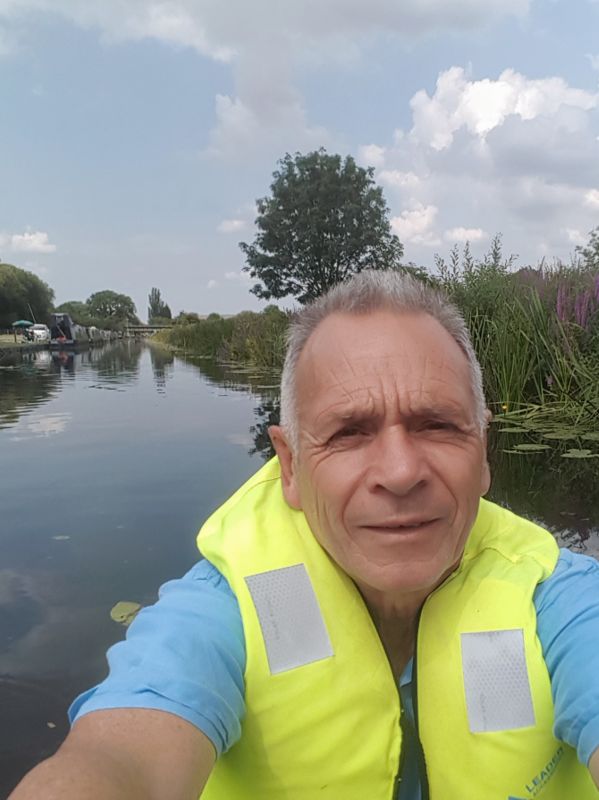 At Trentlock, junction of Trent and Erewash Canal, the eponymous lock regulates levels twixt canal and river while Steamboat Inn looks on. I like the unpretentious ambience.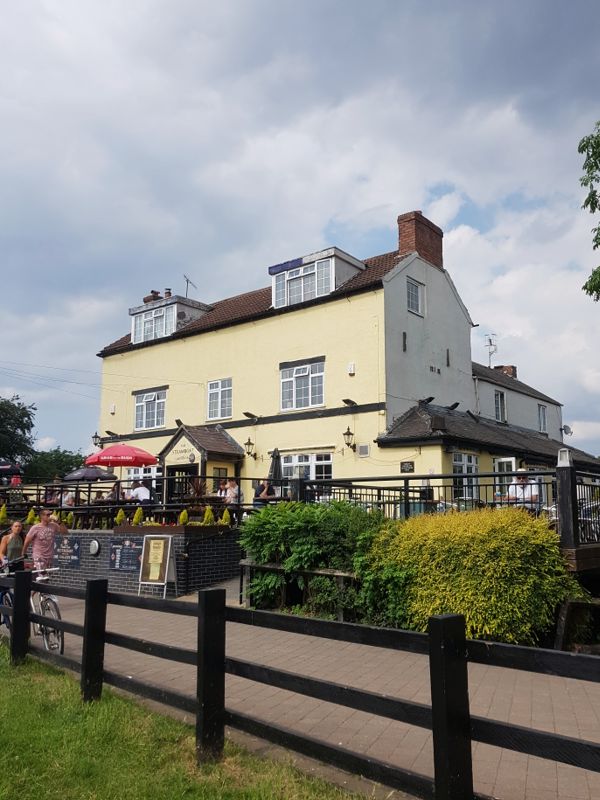 I dock the Dreadnought …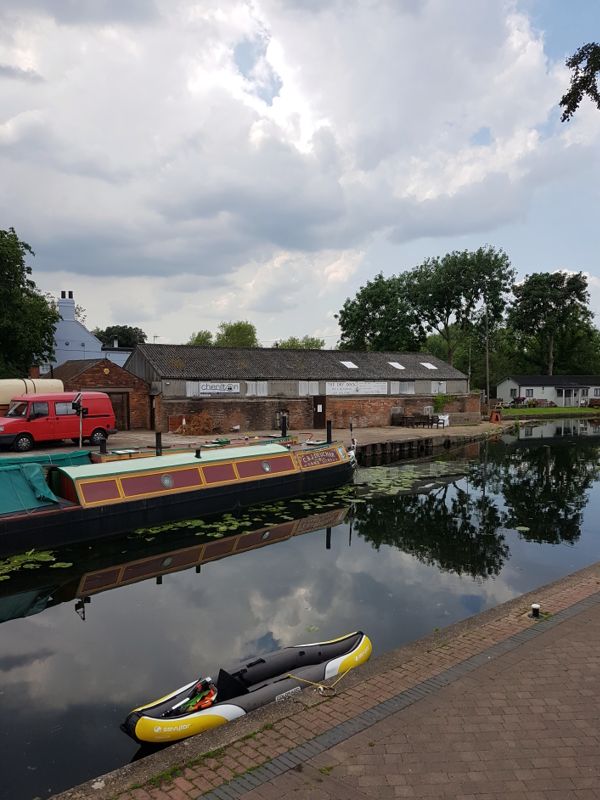 … tether the terrier …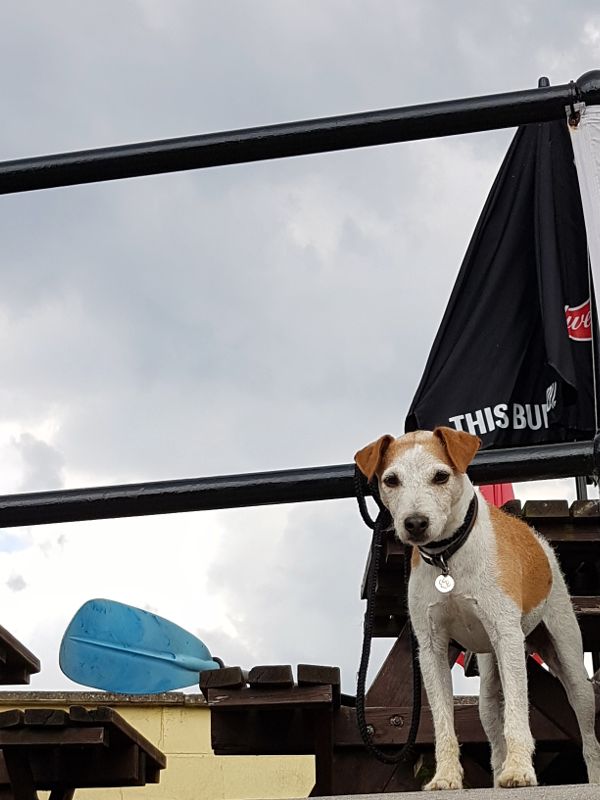 … and barter a beer.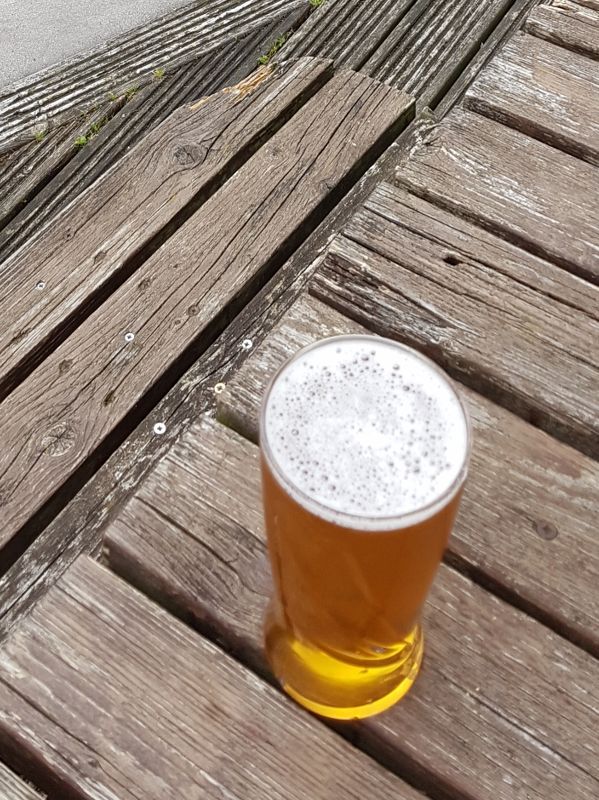 Thirst quenched, the boat must be lifted past the lock. (I could share with a cruiser about to slip Trentbound through the huge wooden gates but, TBH, they look like amateurs and I don't want to end my days crushed by waywardly bobbing holiday makers yet to master their craft.)
The Trent, Ratcliffe on Soar power station on the south bank, coal fired and German owned: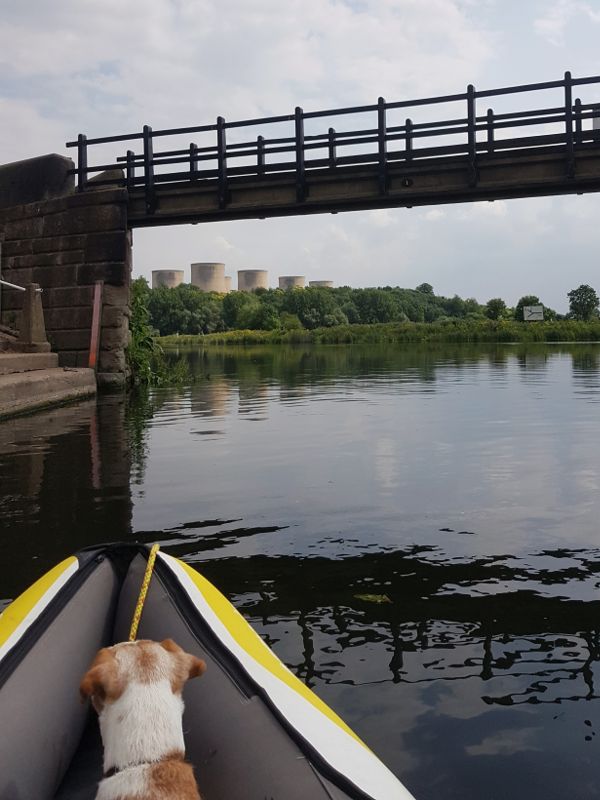 Not on it long though. Immediately downstream is a weir, forcing a sharp left, this side of the club house, into a second canal.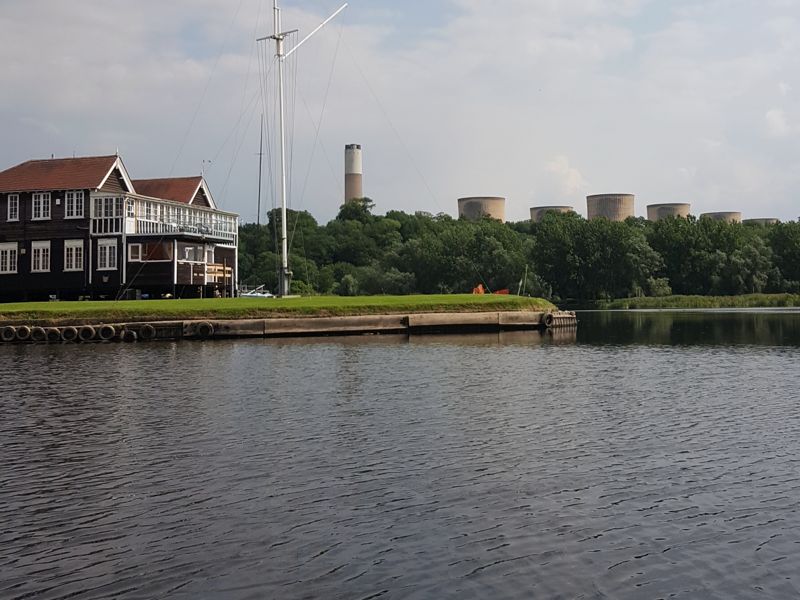 That'll be Cranfleet Cut, three quarters a mile long and one of the many on mid and upper Trent to bypass the river's fast and shallow stretches.
This summer I'm mostly sporting the stripey foot look.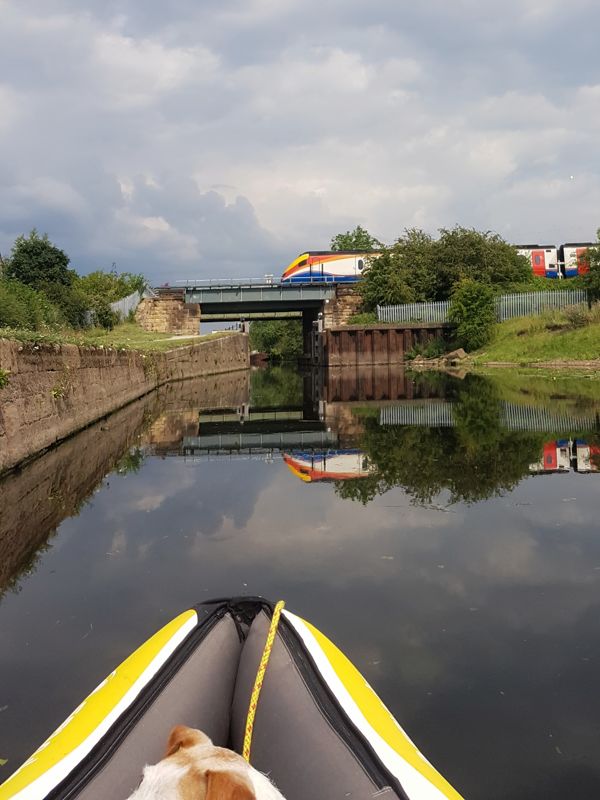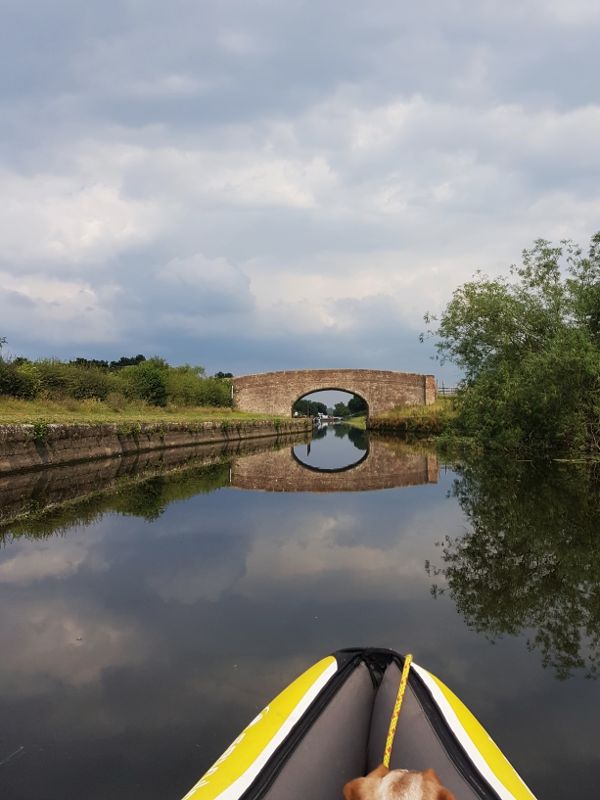 Nearing lock number two, regulating levels between Cranfleet Cut and Trent re-entry.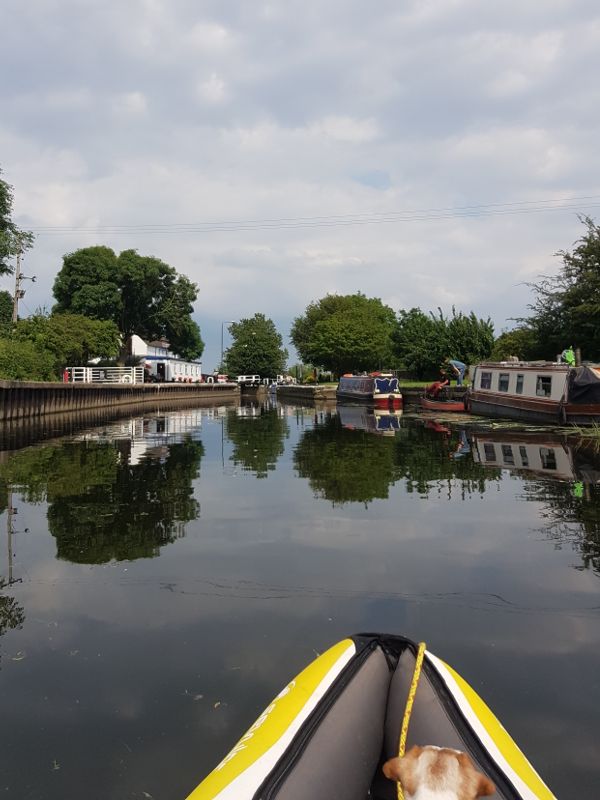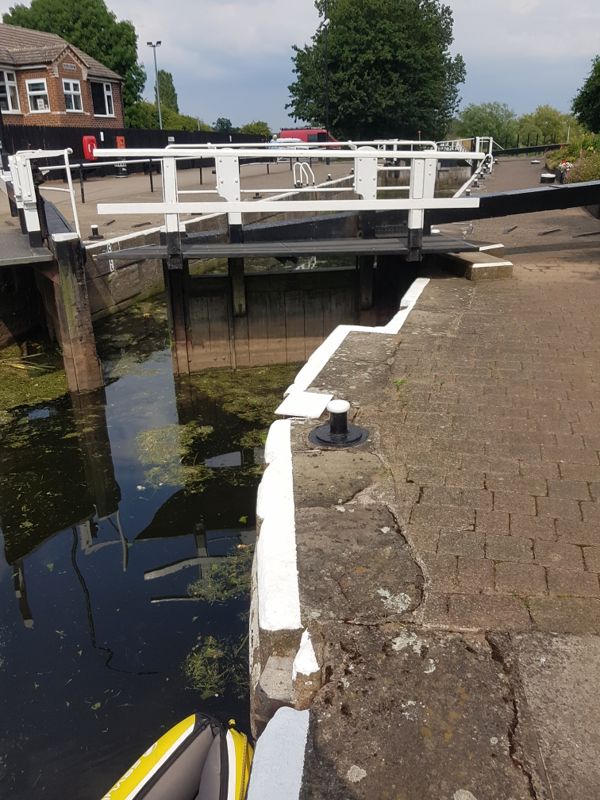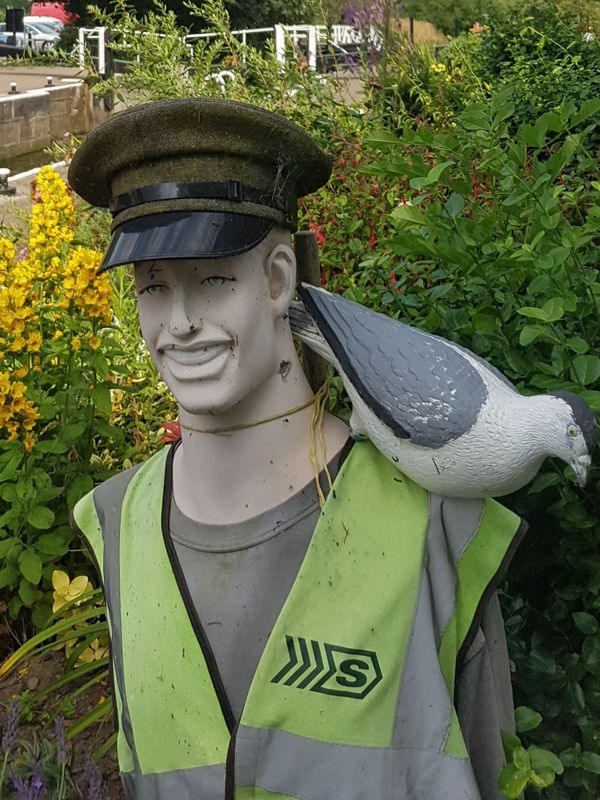 Into the river, where we'll stay till journey's end at Beeston Marina, three miles downstream.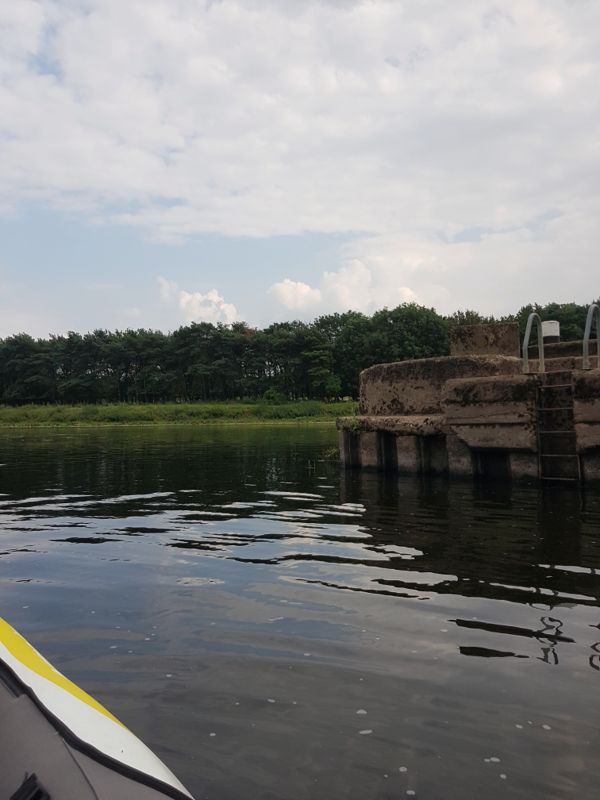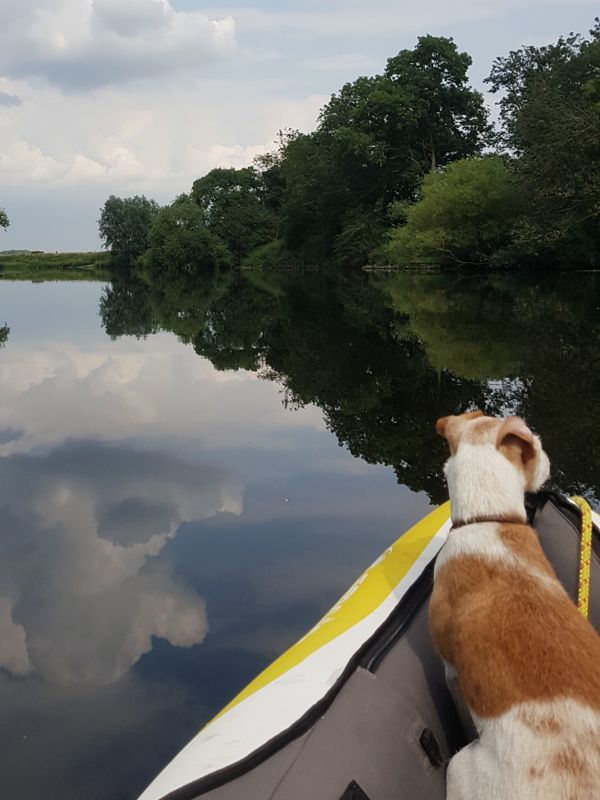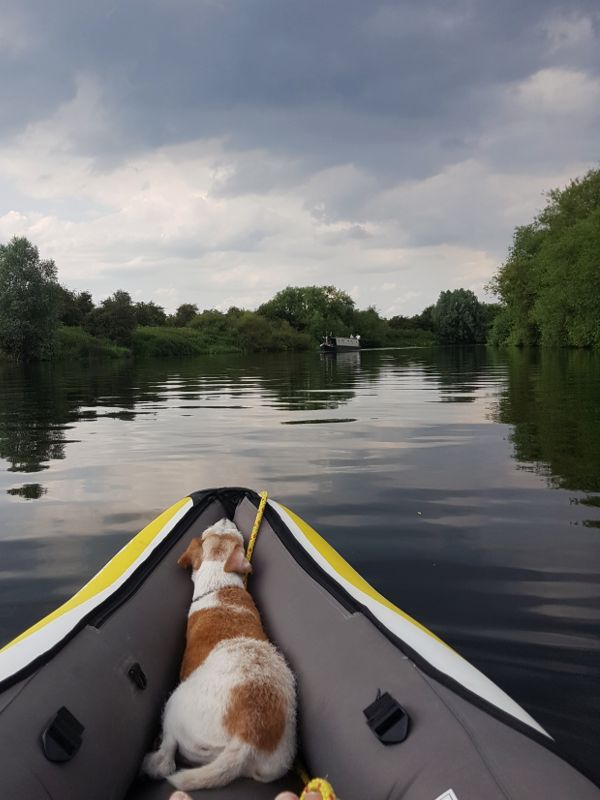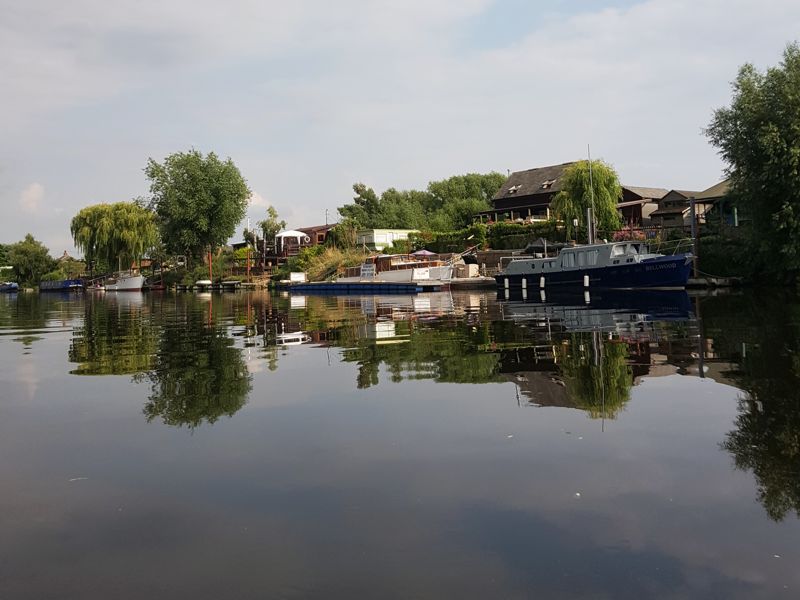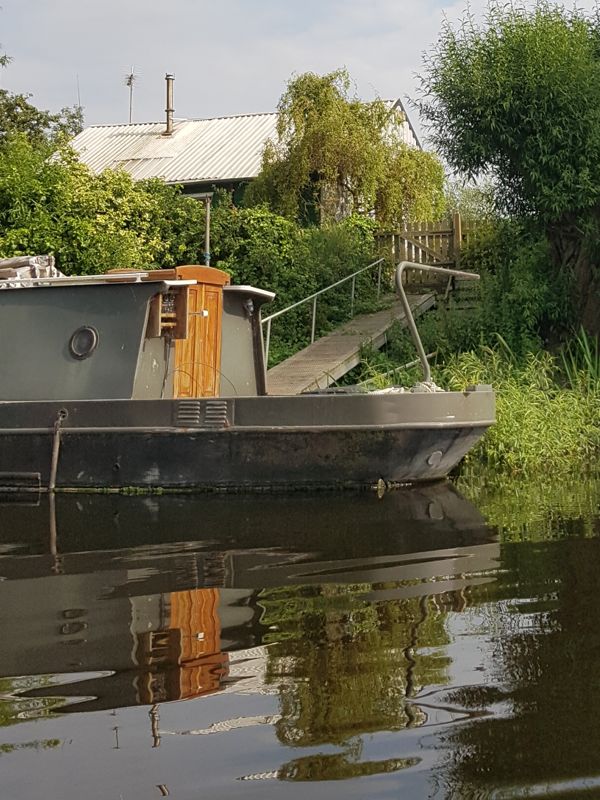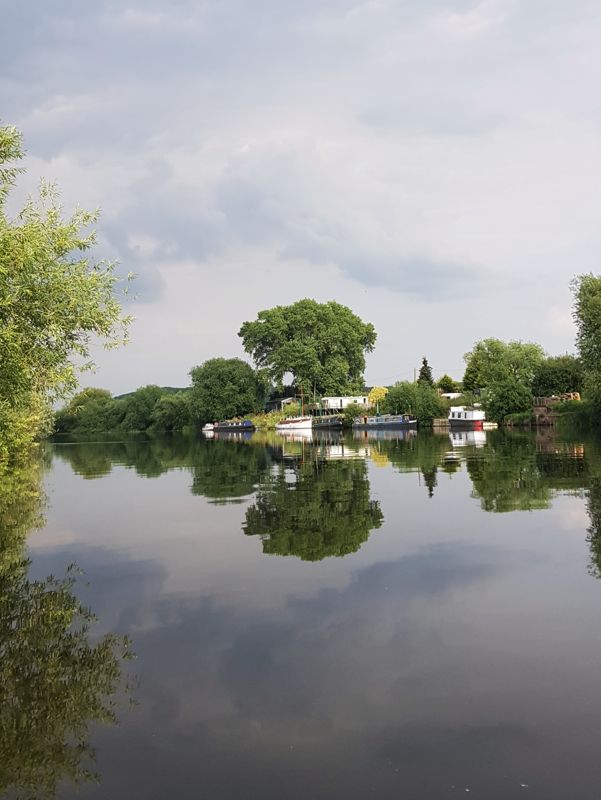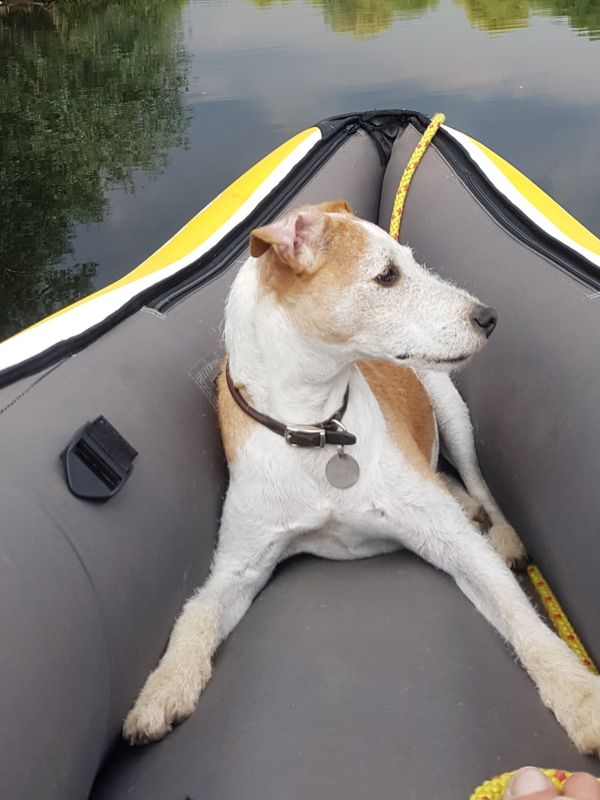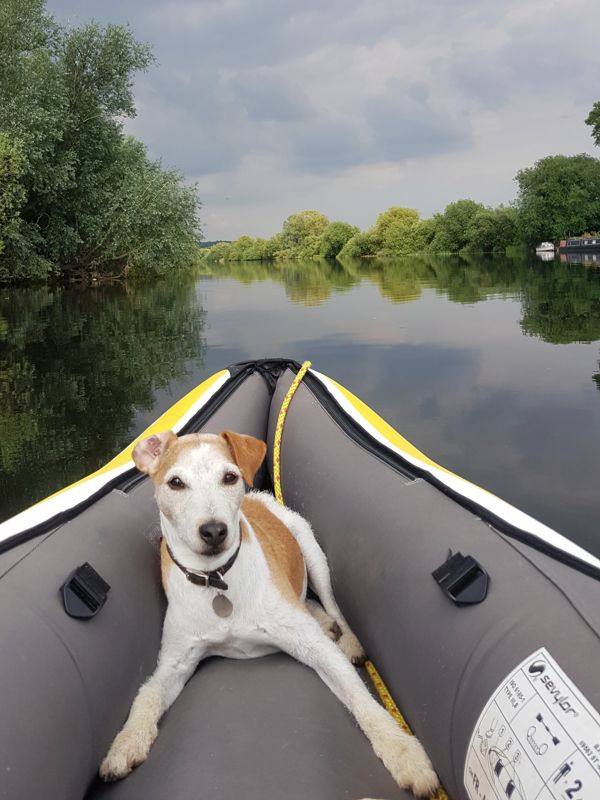 The first of three outlets from the flooded quarries of Attenborough. Till the turn of nineteenth and twentieth century, the River Erewash would have formed a delta-like marshland draining into the Trent. The gravel pits excavated at that time, long abandoned and flooded, now form the region's most important wetland for birds and other wildlife.
Migratory birds use the Trent as navigation aid, the way RAF bombers once used the line of the Ruhr, to guide them in. For me, this outlet from Coney Pond and Sailing Pit tells me I'm within half an hour of Beeston Marina.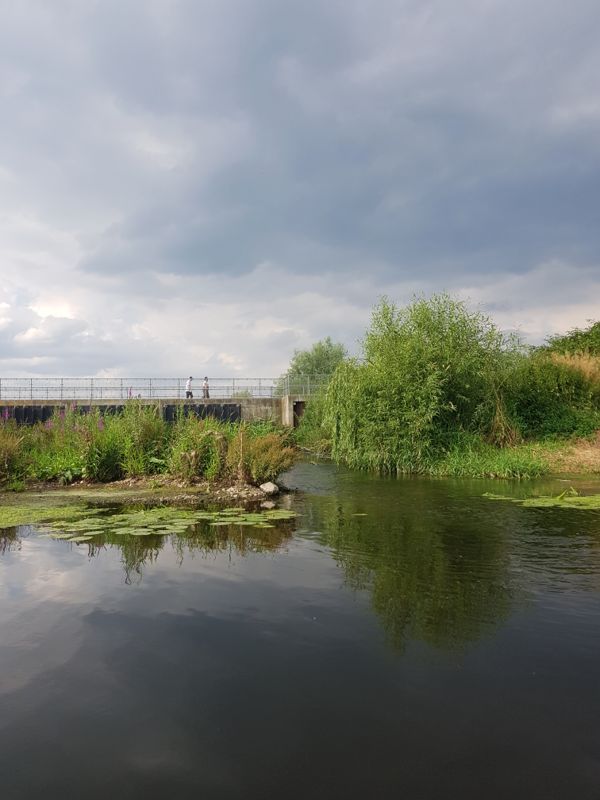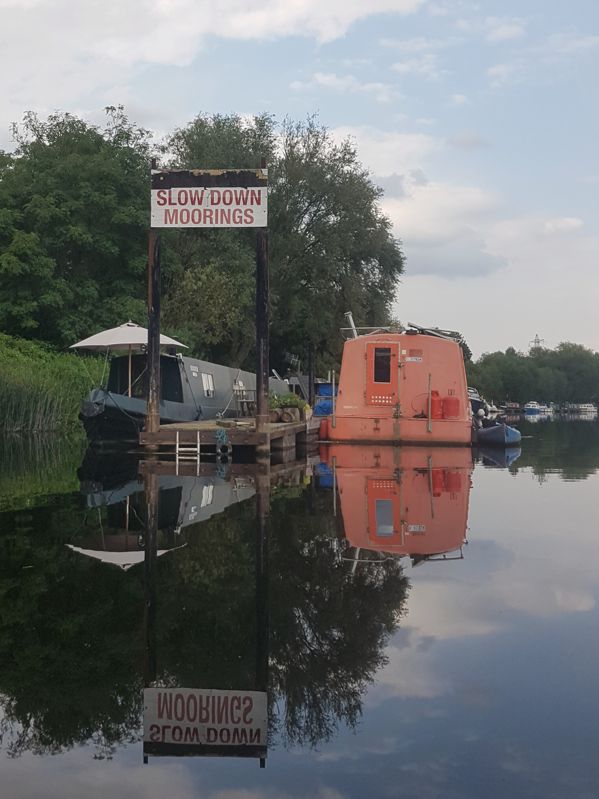 Citizen Smith I presume.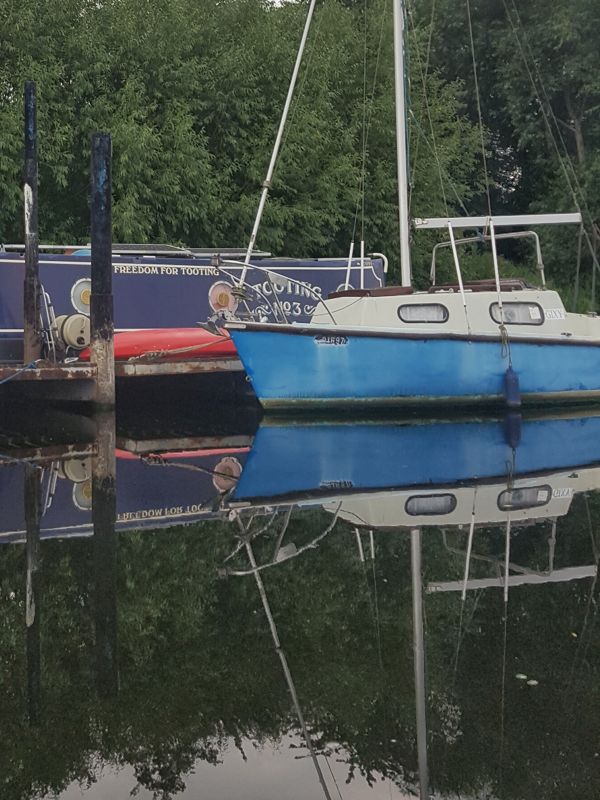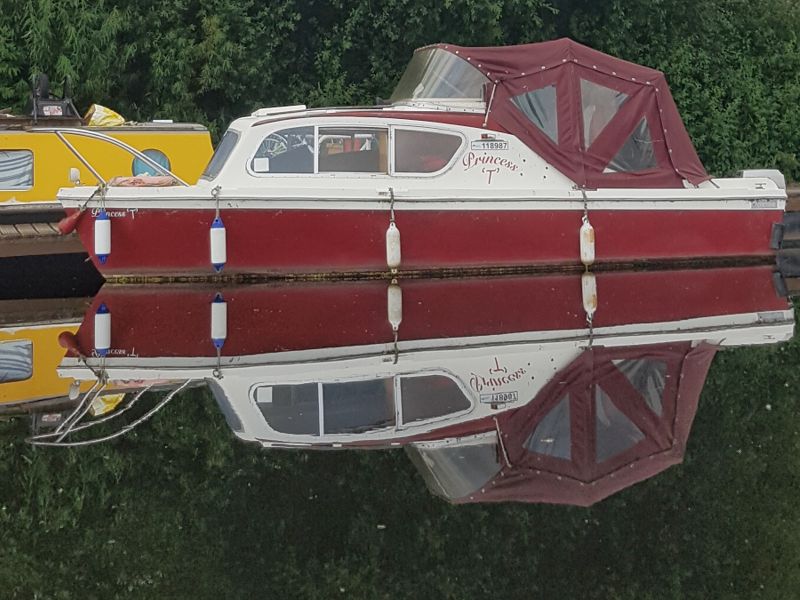 Gliding into Beeston. On the pontoon I'll deflate and strap to trolley. Home's a ten minute walk.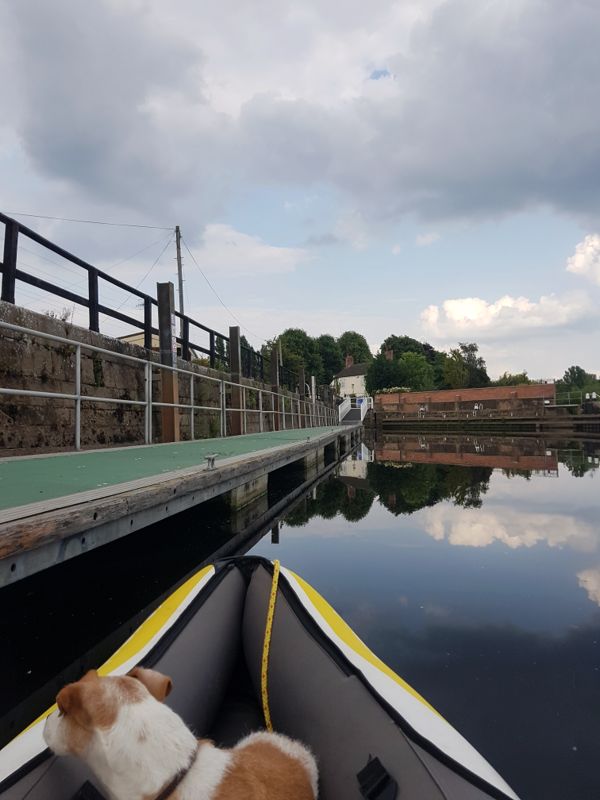 * * *