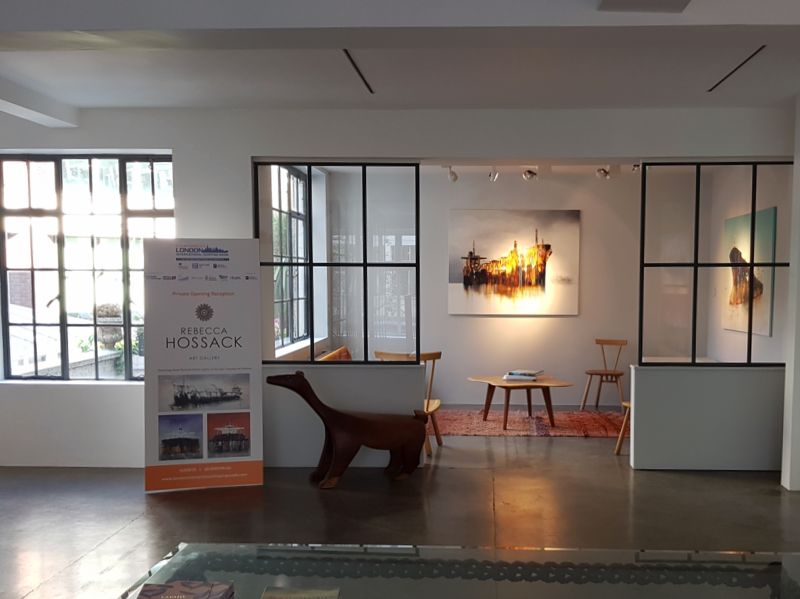 On the western edge of Bloomsbury, Conway Street is a four minute walk from Warren Street and busy Tottenham Court Road, and thirty seconds from elegant Fitzroy Square Garden. Here at number 2, close to the junction with Maple Street, you'll find the Rebecca Hossack Gallery.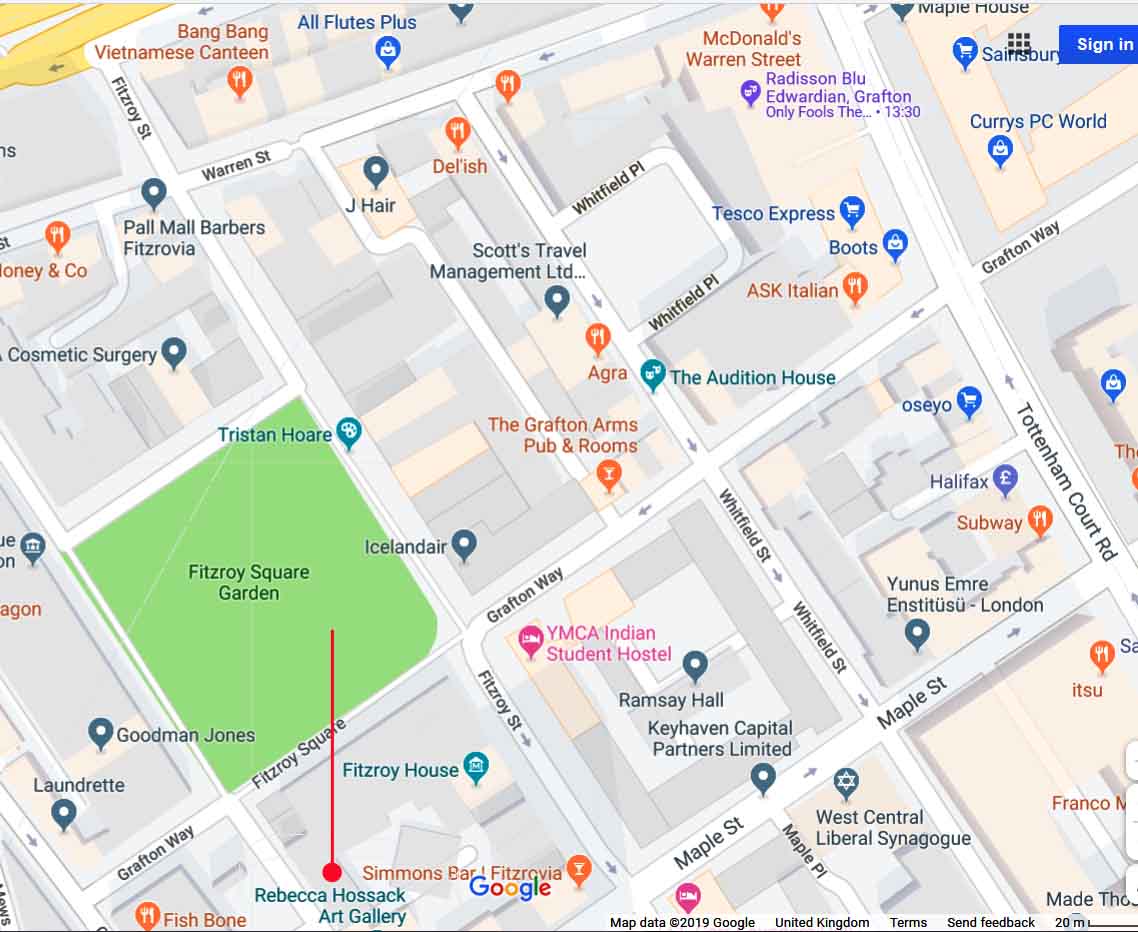 From now till the 29th this small but stylish gallery is featuring the oil tanker paintings of Anne Penman Sweet, each executed in oil on stretched linen spanning four square metres or more.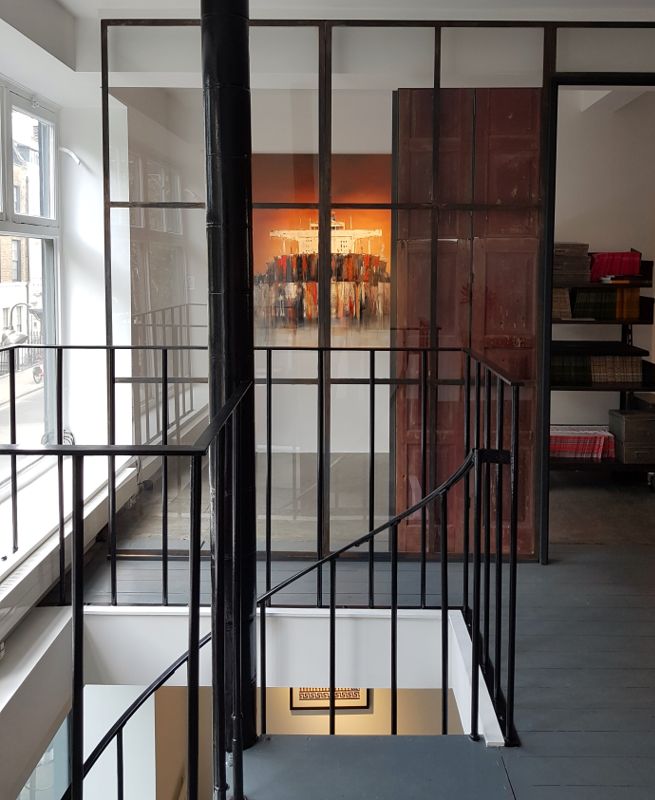 Says the gallery website:
Industrial and hulking, the ships are suspended on an ethereal backdrop, where the ocean and clouds blend in one marbled plane. The hugeness of the ship is recalibrated against the vastness of the open sea and endless sky, as roughness is contrasted with delicacy and motion with stillness.
The sense of magnitude evoked by Sweet's work continues in each painting's title. She names each vessel after gods, goddesses, stars and galaxies, associating them with epic qualities:
'For me they are vessels or carriers of spirit and myth, in that they carry a secret story or narrative with them as well as their cargo. They are each one an entity, a living spirit in their own right' – Anne Penman Sweet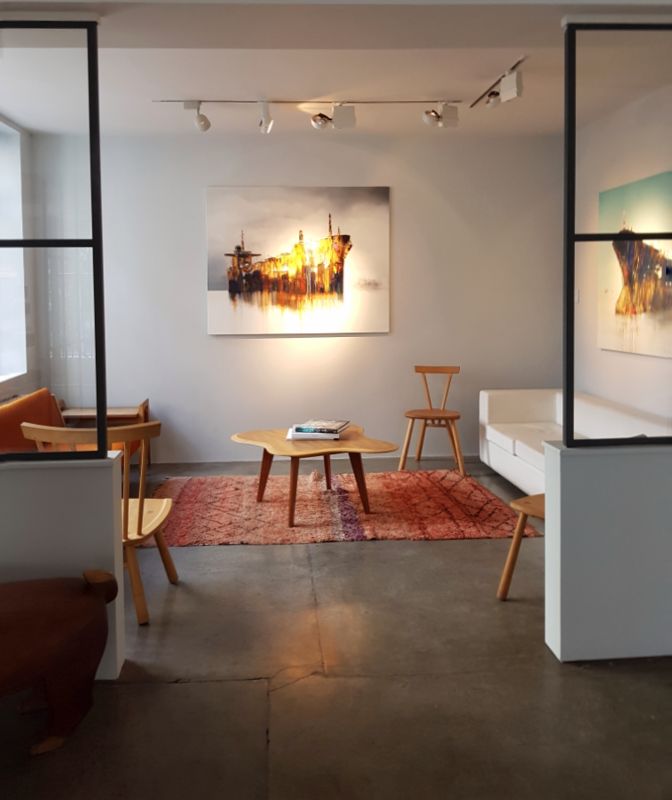 These are magnificent paintings so, if you're in the area between now and the penultimate day of September, do yourself a favour and get yourself over there …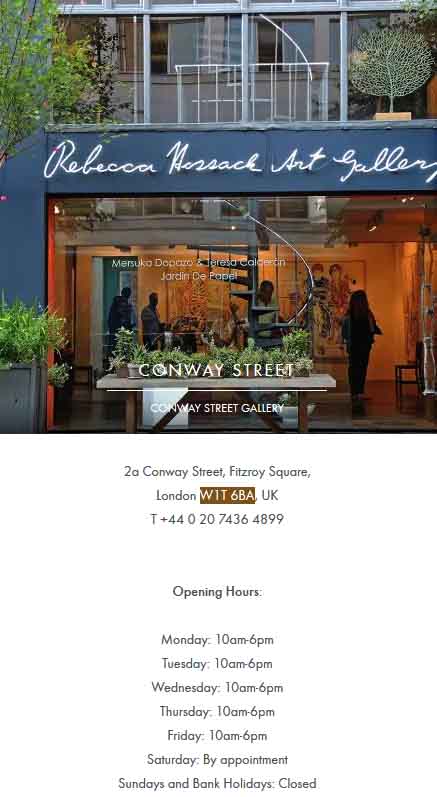 … and up that spiral staircase to the main exhibition.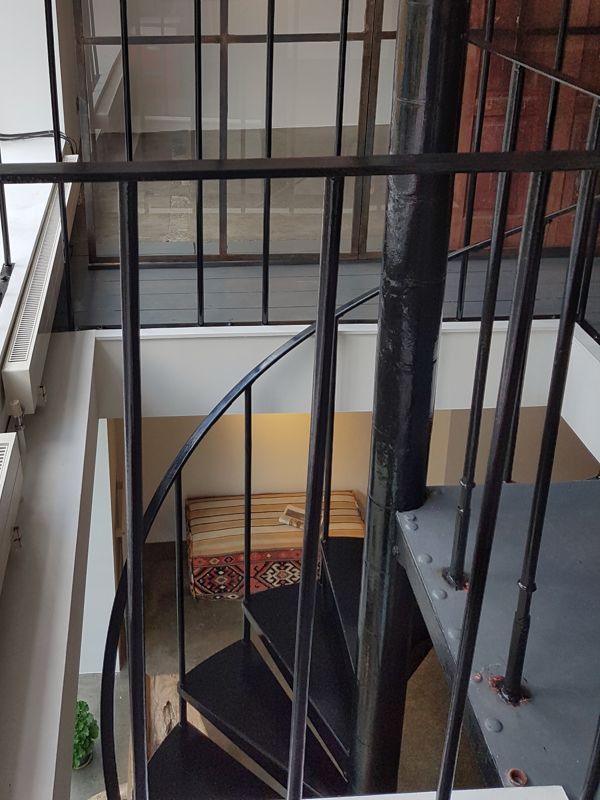 My photos – from a phone with little means of controlling the light, and in any case too small to convey the experience of seeing them for real – cannot do justice to the extraordinary intensity and subtlety of these beautiful works. But since they are all I have, they'll have to do. Some are of complete paintings, others home in on small sections.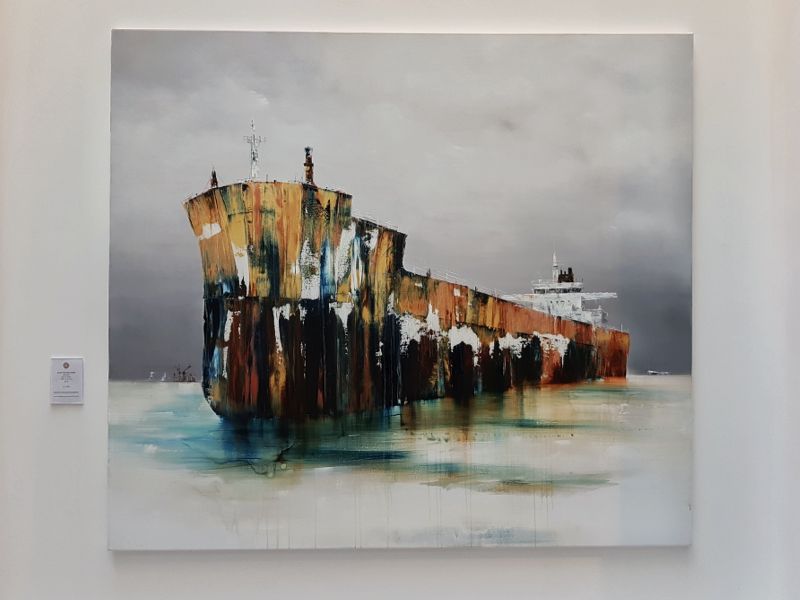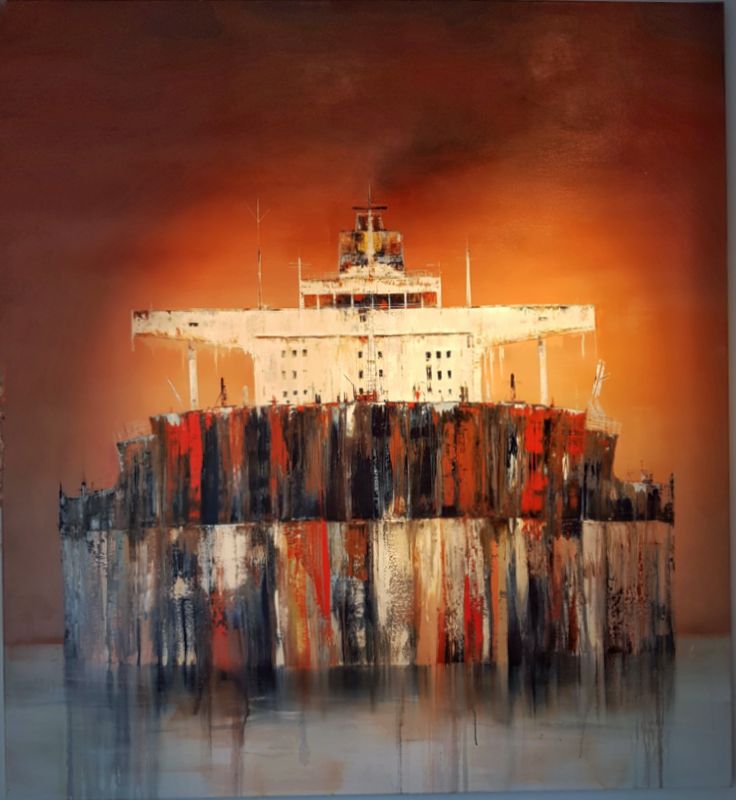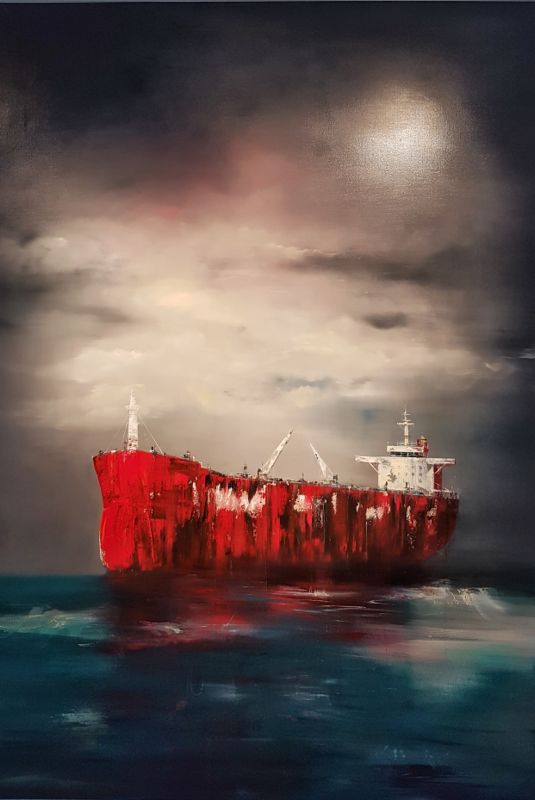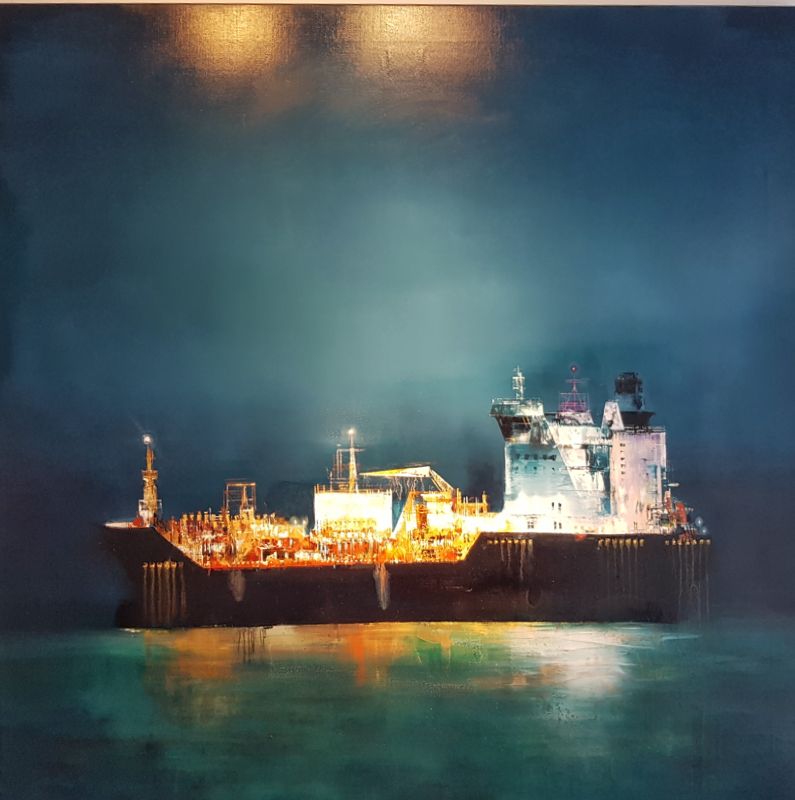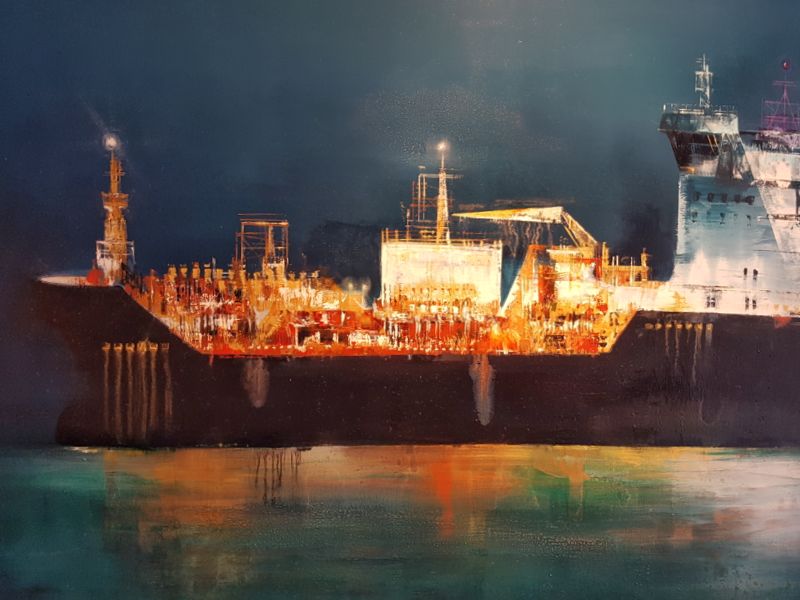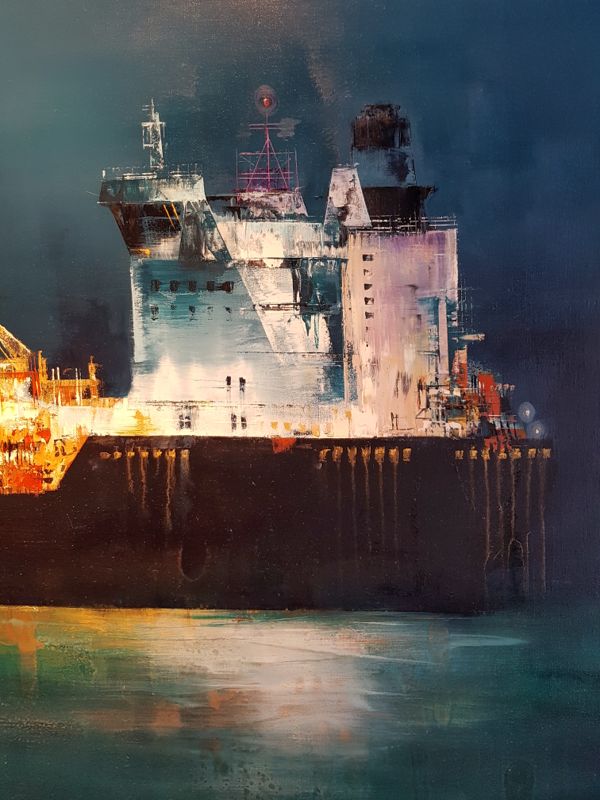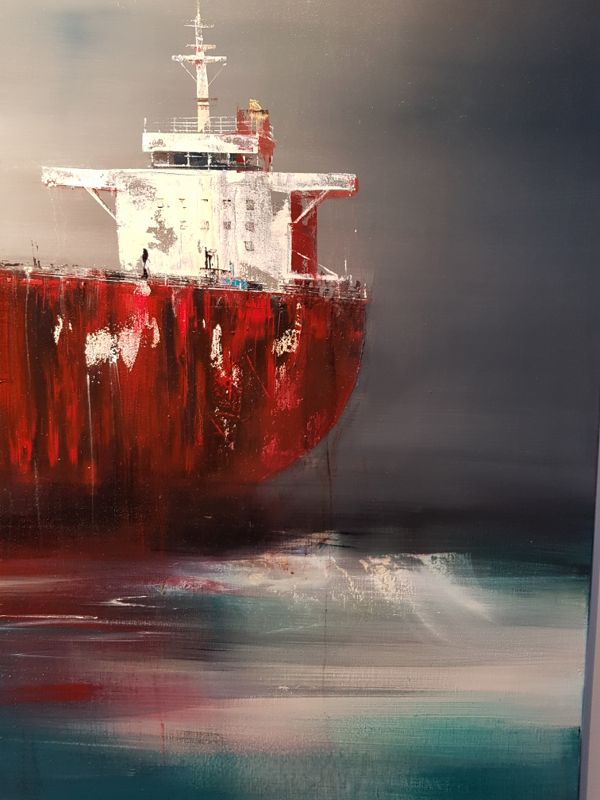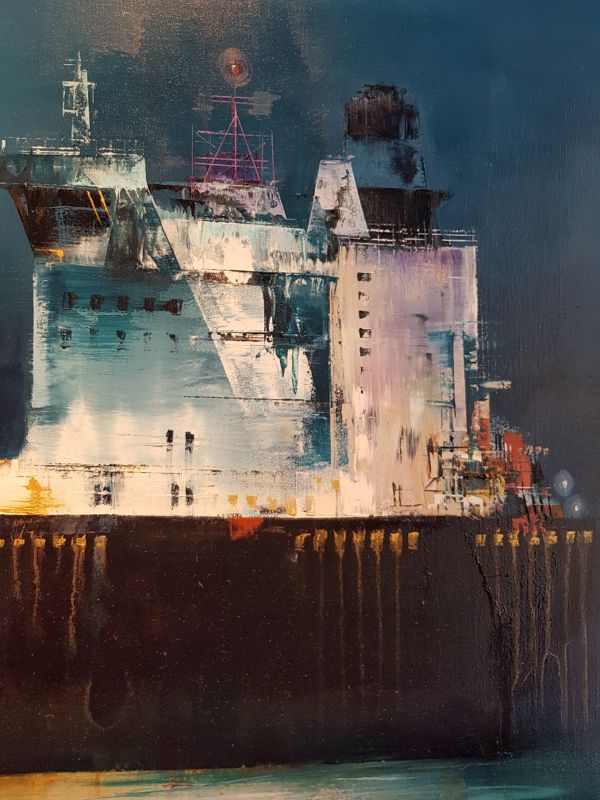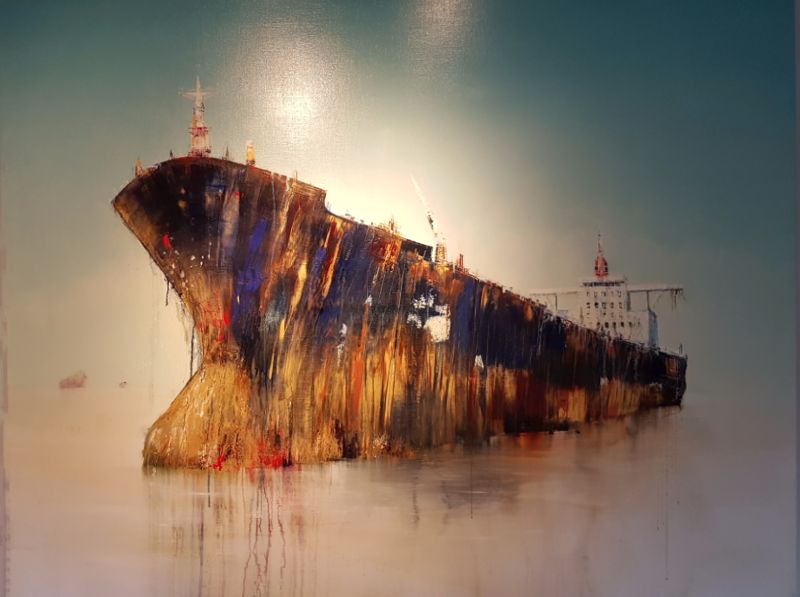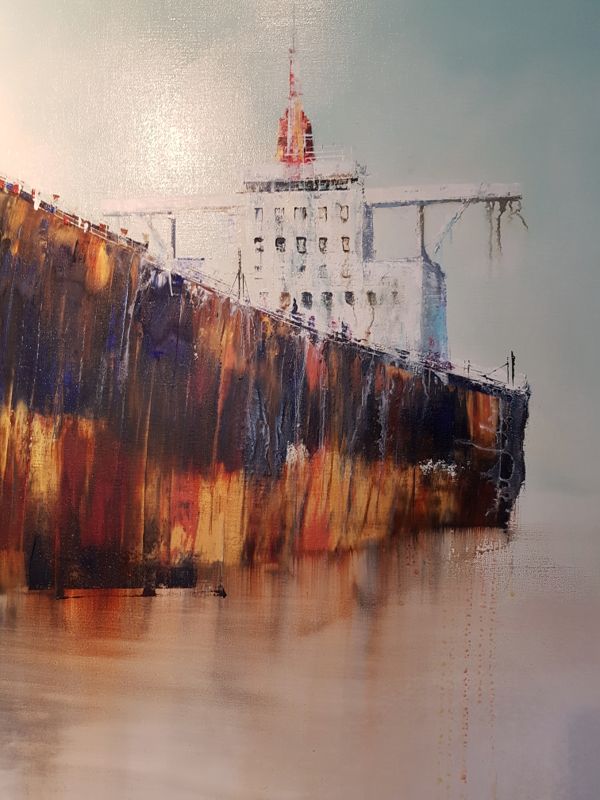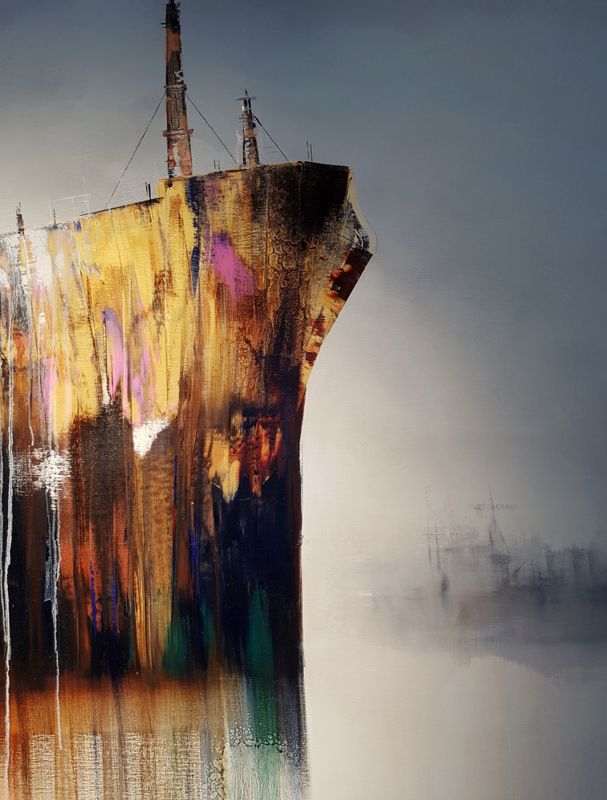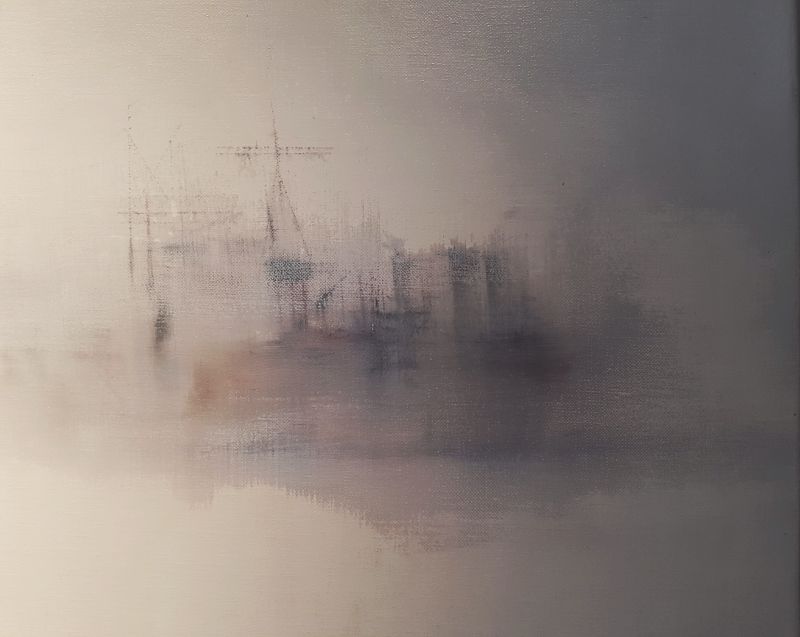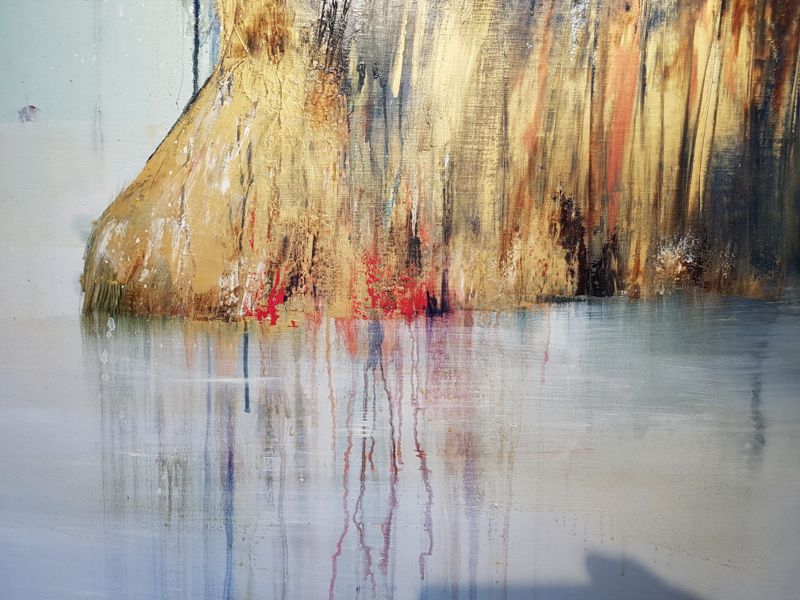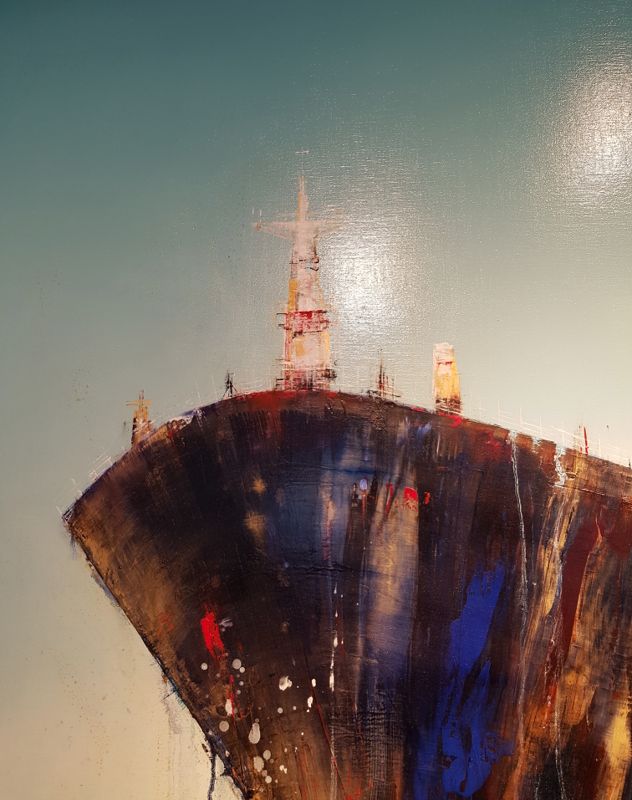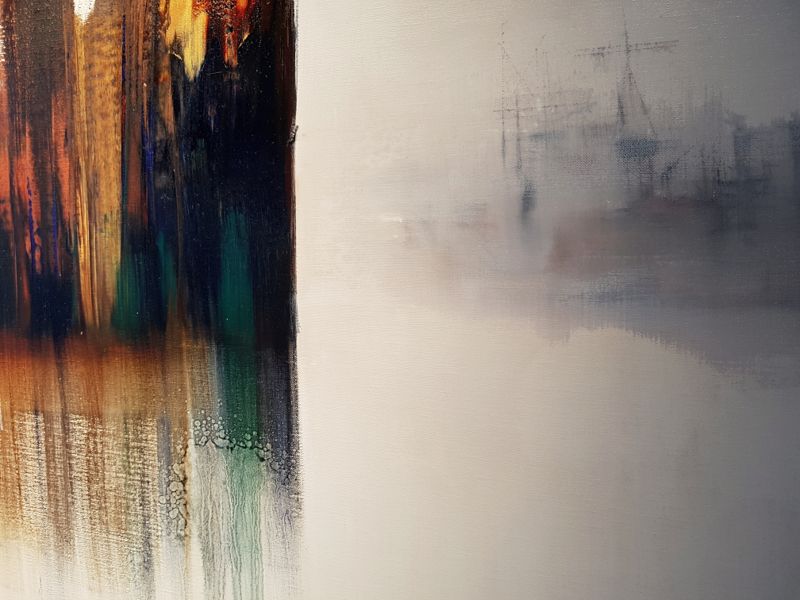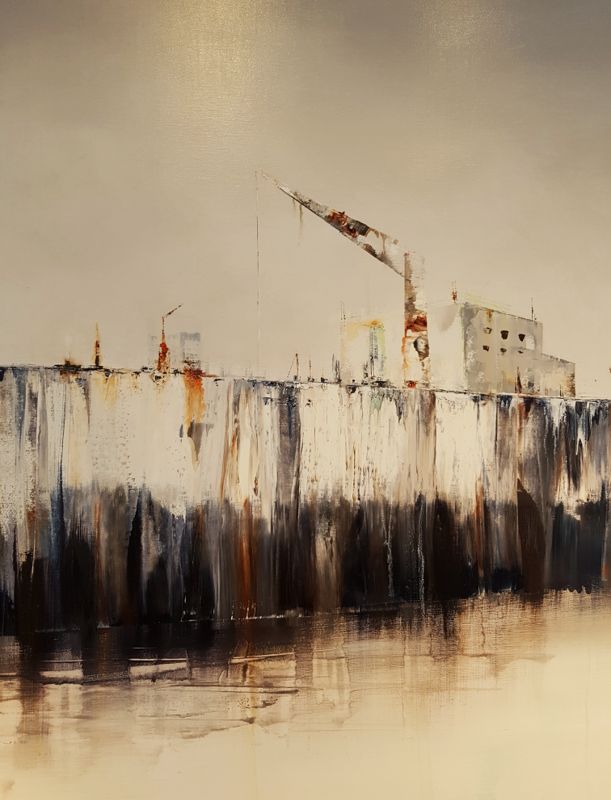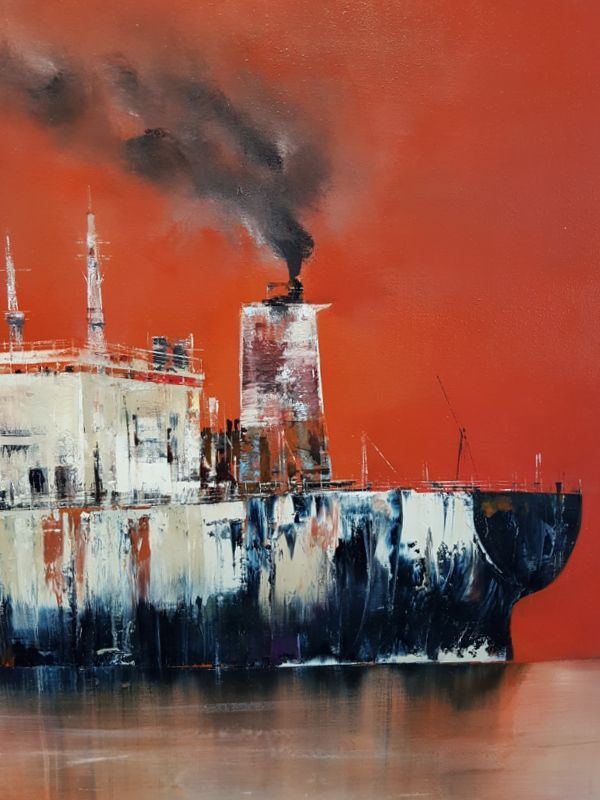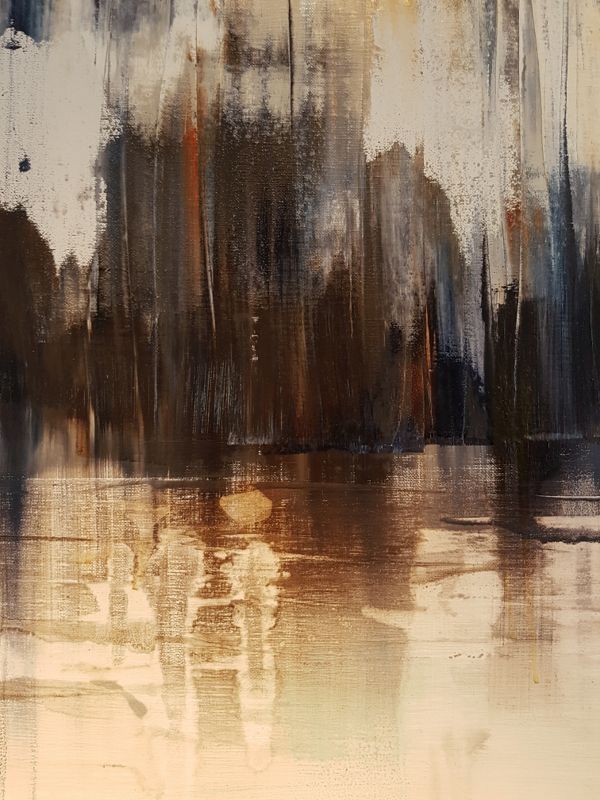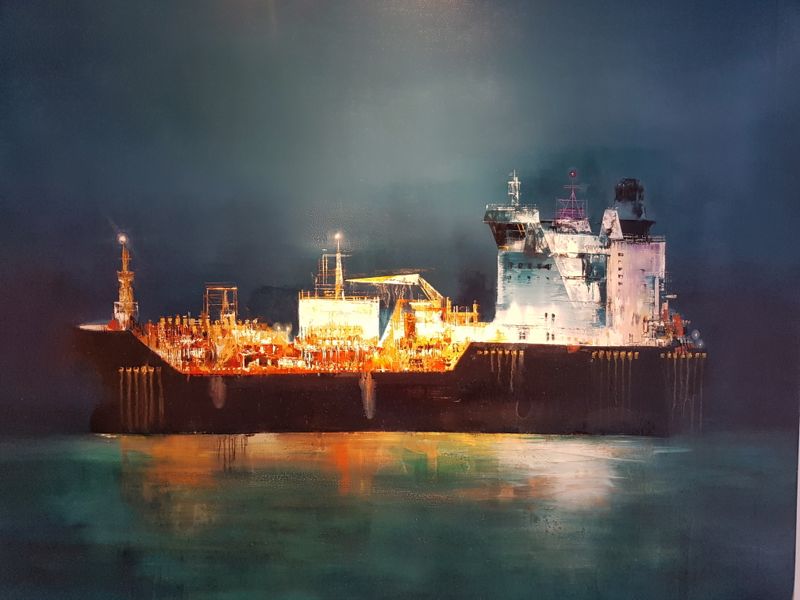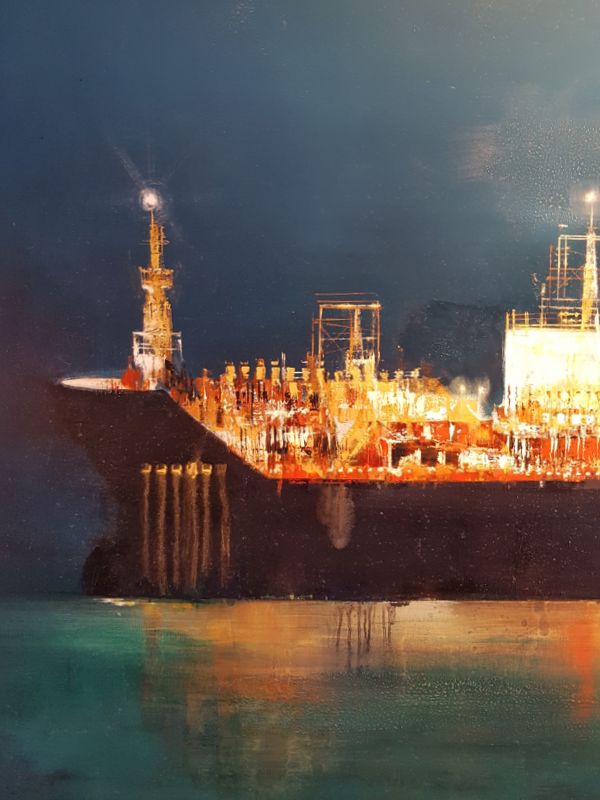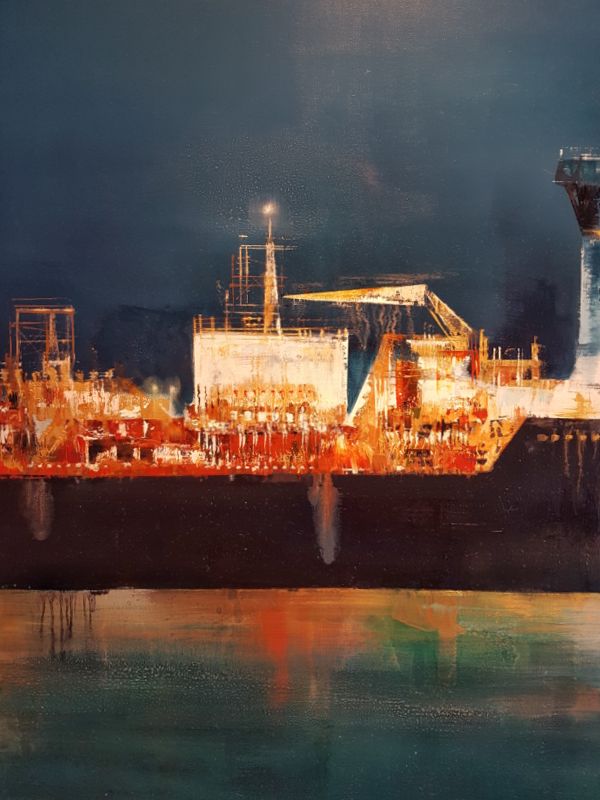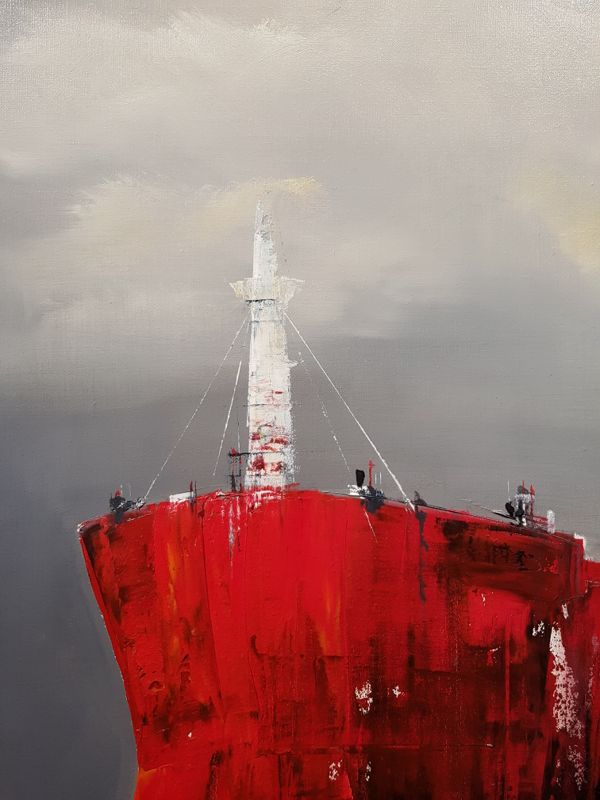 *
Next door to the Rebecca Hossack is Lore of the Land, co-owned by Guy Ritchie and David Beckham, and designed to convey the theme of a traditional English pub. It doesn't do a bad job of it either, so now you've two reasons for visiting this neck of the woods …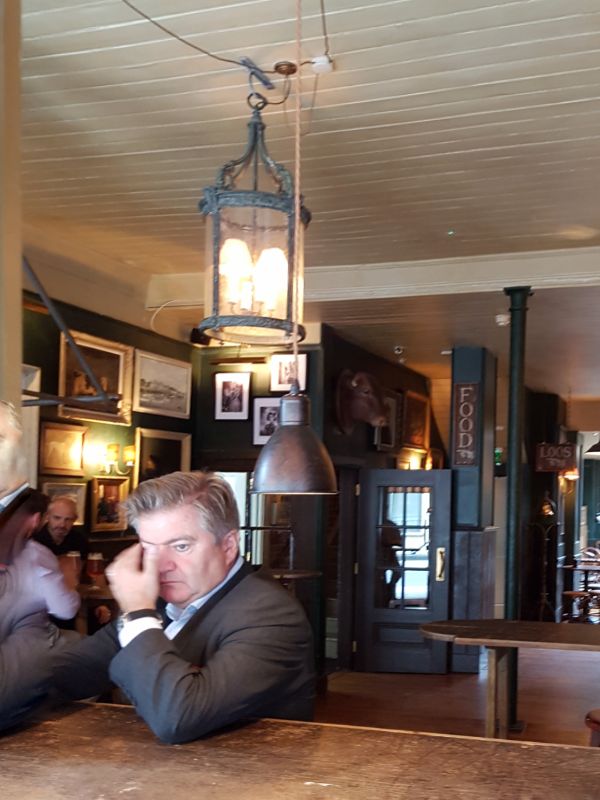 … though in truth the paintings of Sidney based Anne Penman Sweet are cause enough.
* * *