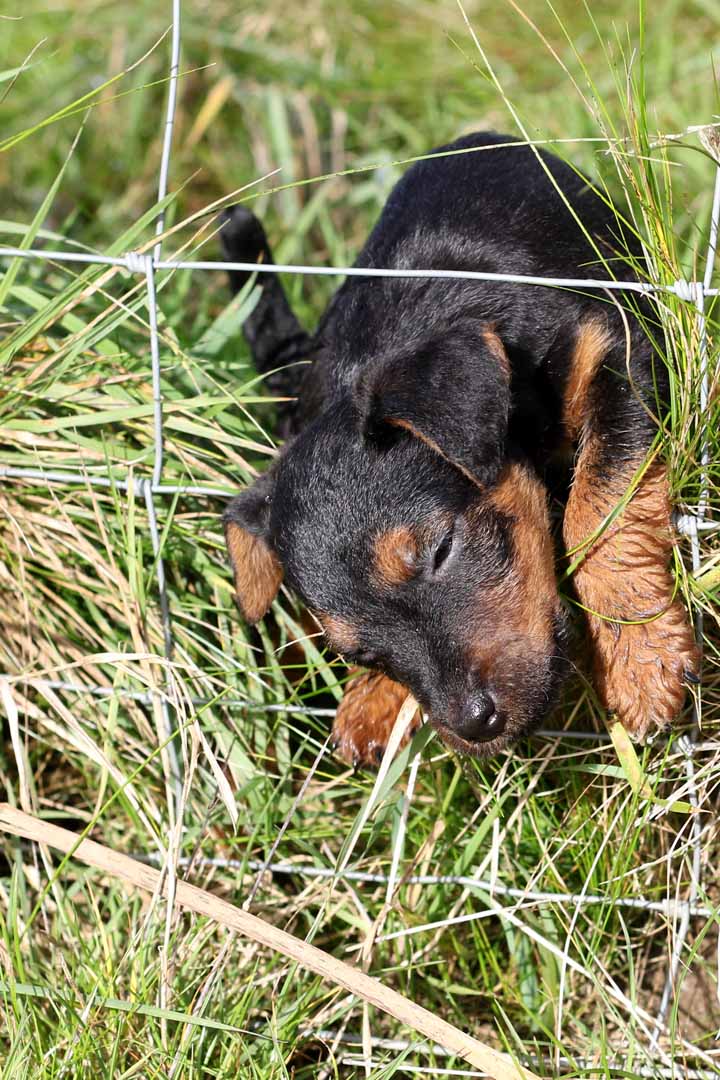 Now aged nine and a half (weeks that is) Tebay has a mighty spirit but is not fully reconciled to – or even dimly aware of – the fact his body is the size of a guinea pig's.
Halfway through his vaccinations he's not supposed to be out in public but the vet says he may play in our small but fully enclosed back garden. Jasper aside, other dogs can't get in to maul or infect him, and felines seldom visit either. But a few days ago we saw four buzzards high above, riding the thermals. They're not uncommon round here due to nearby Attenborough and, a mile or two down the Trent, sandy cliff outcrops and the wold-like curves of North Leicestershire.
Would a buzzard take a puppy the size of Tebay? Damn right it would!
Granted, the risk of a raptor swooping down on Steel City Gardens to carry him away seems far lower than that of electrocution from the live cables he loves to get his teeth around given half a chance. Or being flattened by a clumsy plonking down – with his giddy antics a contributory factor – of wellington boot on my return from a stomp round sodden Attenborough with Jasper. Or his pulling down an iron, negligently unattended, on his tiny bonce.
I could go on.
But why take the risk? Other than to use him as bait precisely to bring about such a situation for capture on my cunningly concealed lens, prior to sale as front cover shot to a tabloid or human interest mag?
"Don't even joke about such things", says Jackie.
* * *