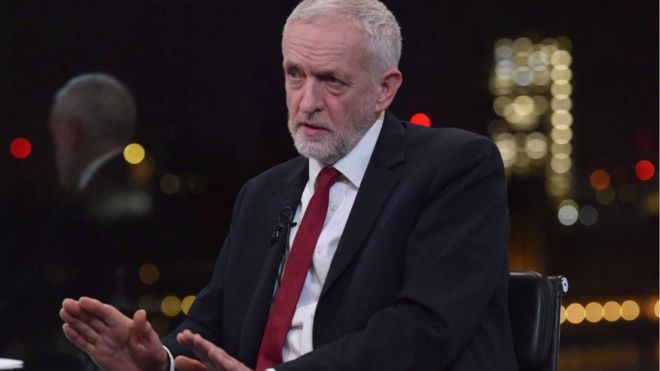 Today in the View From Nazareth, award winning journalist Jonathan Cook writes:
Corbyn's democratic socialism is the first serious attempt by Labour since the Thatcher years to try to reverse the enormous and relentless economic gains made by Britain's corporate ruling class. And Corbyn's much more outspoken position in support of Palestinian rights – no different from his backing for black South Africans under apartheid rule – is unprecedented for a leader of a major British party.
That has made him especially vulnerable to attack both from a billionaire-owned media worried about his economic policies and from Israel lobbyists worried about where he might take British foreign policy on Israel.
Both have found antisemitism an effective weapon with which to damage Corbyn – both because of the seriousness of the offence and because it has been difficult to rebut such claims given the intentional blurring of antisemitism's meaning since his election to lead Labour.
… Israel lobby groups in the Labour party, from the LFI to the Jewish Labour Movement, have pushed hard for Labour to change its rulebook on antisemitism. Last year the party was forced to adopt a controversial definition drafted by the International Holocaust Remembrance Alliance (IHRA), shifting the focus from hatred of Jews to criticism of Israel.
With media-wide consensus on Corbyn's antisemitism problem, it was inevitable [many] British Jews would come to accept that Labour is indeed antisemitic. They have been living in a nationwide echo-chamber for the best part of four years.
Earlier in the piece, Cook had observed:
Last month the Economist magazine, no friend to Corbyn or the Labour party, published a survey of British attitudes towards Israel and Jews, broken down into ideological factions.
It found "very left wing" voters … among the least likely to hold antisemitic views though they also had the most critical views of Israel. Supporters of the right were three and a half times more likely to express antisemitic opinions. The centre, Lib Dems and the Blairite wing of Labour, expressed little antisemitism but also rarely criticised Israel.
…The Economist survey offered confirmation of Labour party records showing that instances of antisemitism among its 500,000 members were rare – at just 0.08 per cent of the membership.
[But] the evidence has been overshadowed by the new survey suggesting that much of the Jewish community views Corbyn's Labour party as plagued by antisemitism … The  main impression most British Jews have formed of Corbyn has been presented to them by a media hardly dispassionate about Labour's prospects. It is owned and controlled by large corporations that have benefited from decades of free-market fundamentalism Labour is now threatening to overturn.
* * *