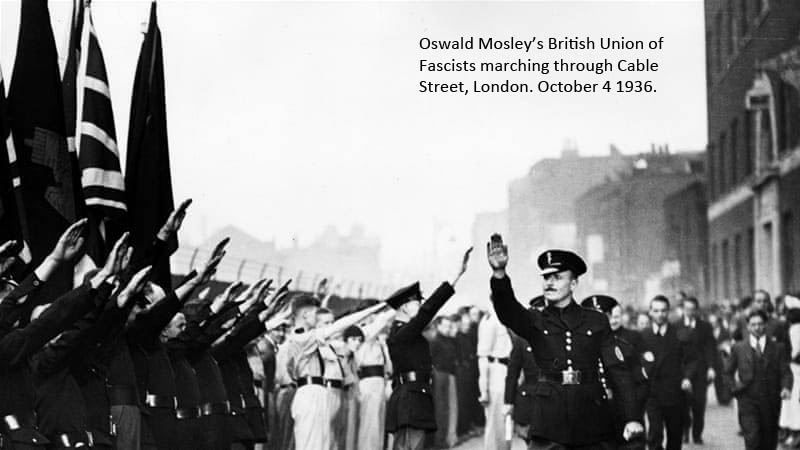 I opened my December Reads post last month with an Andrew Joyce piece in a far right website whose sentiments repel me. When replicated on OffGuardian my remarks drew a fair amount of flak. Not for giving a platform to antisemitism, but for this claim:
Ashkenazi Jews are overrepresented in many areas favouring intelligence: finance capital, yes, but also media, science, arts and the Left (Marx, Trotsky and Luxemburg exemplify a wider trend). Mean IQ for Ashkenazis is 107-15 against 90-110 in the population at large.
This was flung back at me in hyperbolic form. One comment referred with dripping sarcasm to a claim for "Ashkenazi genius" I never made. Misrepresenting an opponent in heated debate is of course common, and not always deliberate.
Also common are misunderstandings as to where the other is coming from. The genius sarcasm was paired with a charge of narcissism. This threw me. Even if I'm wrong on IQ, how would that make me a narcissist? Does my accuser think I'm Jewish, and claiming genius for myself?
I'm not, and I don't.
Other comments invoking Palestine, and the Israeli Lobby's widening of an already weaponised "antisemite" accusation to include criticisms of Israel, are similarly off target. On both matters I have set out my views. Here and here for instance.
Not that misunderstanding the other is a one way thing. I for my part may not assume that my accusers' remarks indicate which side of the barricades they'd have stood at Cable Street in '36.
But let's move to the substantive points. Some critics pointed out that IQ is a flawed measure.1 I agree, though it is not, I think, a worthless one.
Some say IQ is biased to the tacit assumptions of a white man's worldview. Again I agree, and this is a telling argument against psychologists like Arthur Jensen and Hans Eysenck, who used IQ to support their view of white people as innately2 more intelligent than black people. But if we are looking to IQ as one strand of a wider explanation of the seemingly disproportionate success of white Jews in that white man's world, any racial bias of IQ testing is less problematic.
(And since the seeming dominance of Jews in finance capital is a man thing, any male bias of IQ testing – see footnote 1 – is also less problematic here.)
I have myself to blame. One, I failed to add that qualifier, "one strand of a wider explanation". Two, if we make major factual claims on so inflamed a topic we must be prepared to defend them. We must set the scene with care, rather than citing IQ the way I did, in a two sentence aside with only a wiki reference to back it up.
I don't say I'm wrong, mind. Just ill advised in leaving readers free to assume, not unreasonably, a reductivism I do not in reality subscribe to. I should have been clear that I offered IQ as only one plausible strand of a multifaceted answer to a question far from simple – and emotionally and politically loaded.
Unless we think the Holocaust never happened.
Other strands might include the high value accorded to learning and attainment in Ashkenazi families3 and exclusion of Jews from many livelihoods.4 But full explanation of why Jews might be overrepresented in high status fields was not only beyond my powers. It was unnecessary.
My point that Jews seem also to be disproportionately represented in media, science, arts and socialism needed no explanation. Not for my purposes. I should have left it to my detractors to offer their explanations, ideally above the line.5 And to show with quantitative data that Jewish overrepresentation is greater in finance capital than in those other fields.
I did not though, and my error has diverted attention from the two things I'd intended to be the thrust of my introduction to Joyce's piece. One is that overrepresentation of a large group in a much smaller one may not be taken to indicate any statistically significant vice versa.
Consider this. British Asian men have been disproportionately involved in organised grooming of vulnerable girls for sex; the authorities slow to investigate, at least in part for fear of stoking racial hatreds. But though these agencies were wrong, disastrously so, we should not dismiss that fear out of hand.6 In an ideal world it would be self evidently clear that disproportionate involvement of British Asian men in organised sex grooming does not make sex groomers of most British Asian men.
In an ideal world.
In this world we have folk unable to tell paediatricians from paedophiles. Given this, the finer distinction I speak of is a big ask, and those who cite British Asian involvement in organised sex abuse the way Tommy Robinson and EDL do – or Jewish involvement in finance capital the way Andrew Joyce and Occidental Observer do – are playing with fire.
Joyce, writing in a far right journal, does not explicitly draw that fallacious conclusion. But he is inciting his readers to draw it. How? Simply by failing to counsel against that error despite the ease of making it, and the dangers of so doing.
Unless we think the Holocaust never happened …
… and Islamophobic attacks a PC fiction.
My other key point, also lost amid the brouhaha on IQ, is that Joyce's assertions about "Jewish vultures" are of a piece – nastier, but falling into the same category of apologetics – with Ted Heath's 1973 depiction of Lonrho and Tiny Rowland as "the unacceptable face of capitalism" …
… with Theresa May's 2018 attack on all "who profit from building expensive properties rather than the new homes [Britain] needs" …
… and with the ritual vilification, as toxic aberrations, of a Philip Green or Bernie Madoff.
All appeal, implicitly or explicitly, to an idealised version of a system premised on exploitation of the many by the few. (From which truth all manner of further evils follow.) A version whose laws of motion do not drive it to monopoly, to imperialism (export of capital and repatriation of profits) and to the dominance of finance over 'productive' capital.7
All invoke that clean and wholesome capitalism which can be "ours" if only "we" can be rid of the Tiny Rowlands, the land speculators, put and call gamers, insider traders, toxic sub primers, military-industrial complex and of course those frightful Jewish vultures. That capitalism which, trust me, exists somewhere over the rainbow.
* * *