Yesterday my favourite water bird further endeared itself to me. At Colwick Country Park, where flooded gravel pits are topped up by the Trent a few miles downstream of Nottingham, a pair of great crested grebes were ferrying chicks on their backs.
I'd heard they did this but, though I'd visited Attenborough Reserve many times last year to see for myself, had yet to snap them at it. These being wary birds – not painfully shy but careful to keep their distance – I needed every millimetre of lens reach.1
They never allowed me closer than fifty yards so I wouldn't have known the chicks were present had I not been alerted by two silverhead ramblers with binoculars. But once I'd found the adult pair, my L-series lens homed in with ease on the youngsters.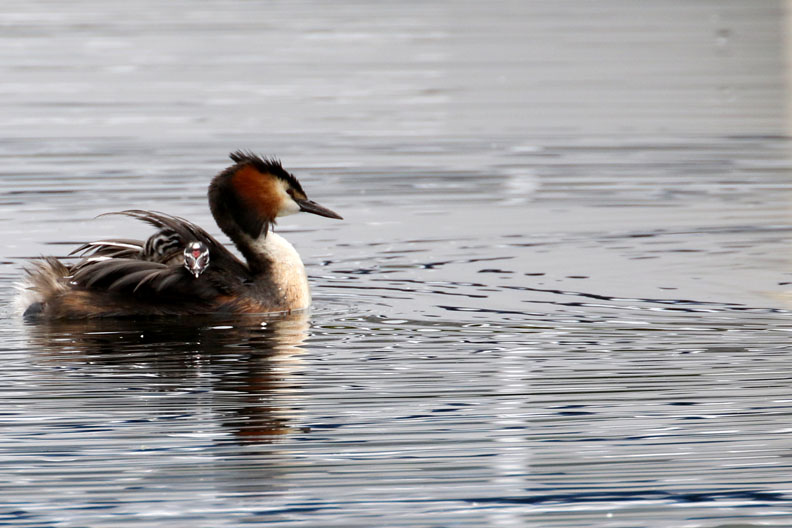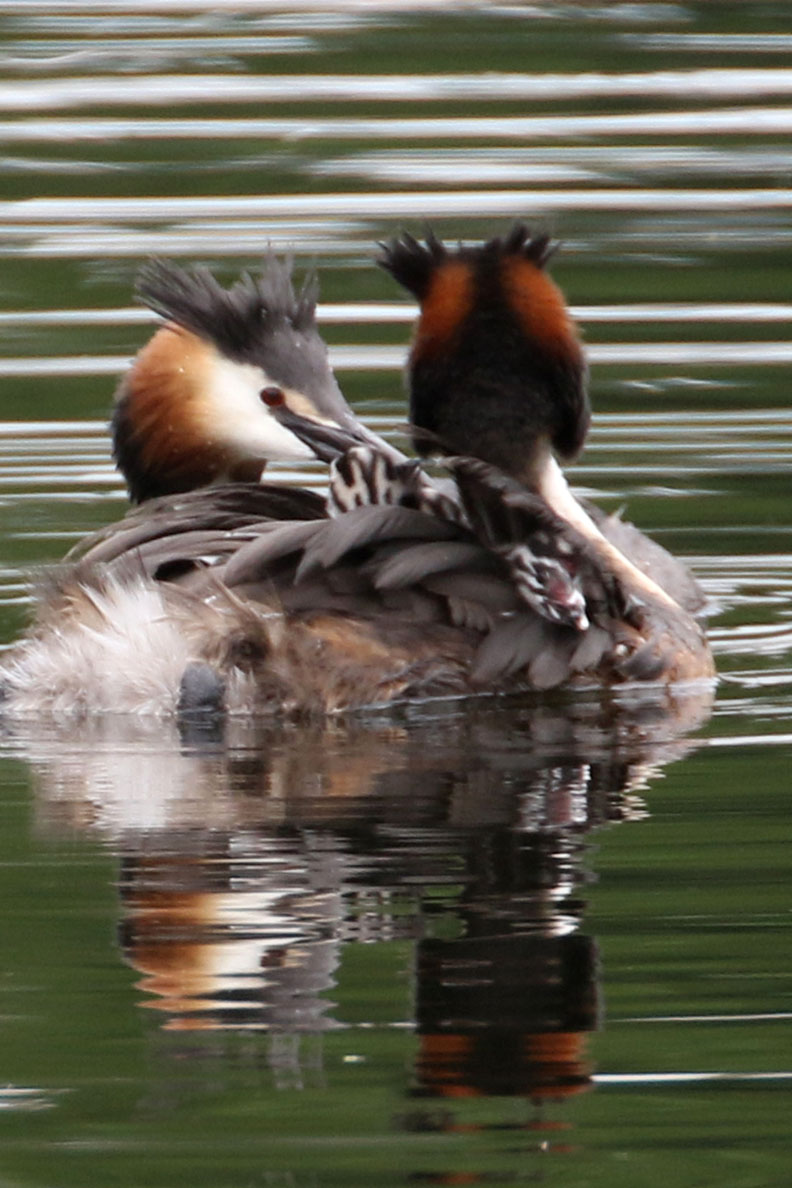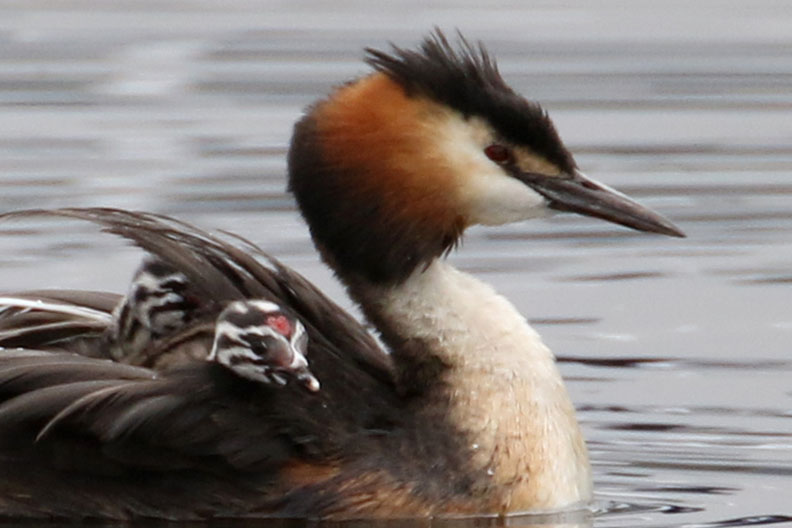 Either parent (not that it's easy to sex the adults) may carry the young. Two chicks are the norm but this pair had three. Large broods are divvied up, mother and father carrying their favourites.
The chicks learn to swim when the adult dives, leaving them afloat for several seconds. When the parent resurfaces they must swim a few metres to climb back on board.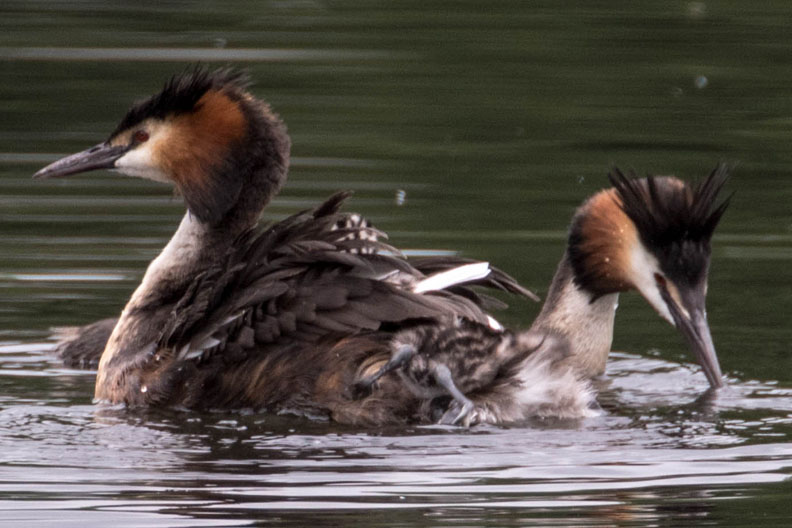 Or miss dinner.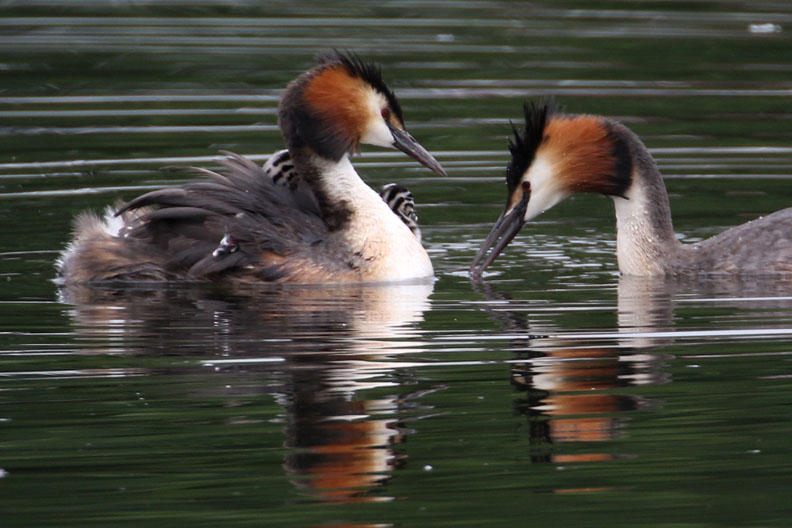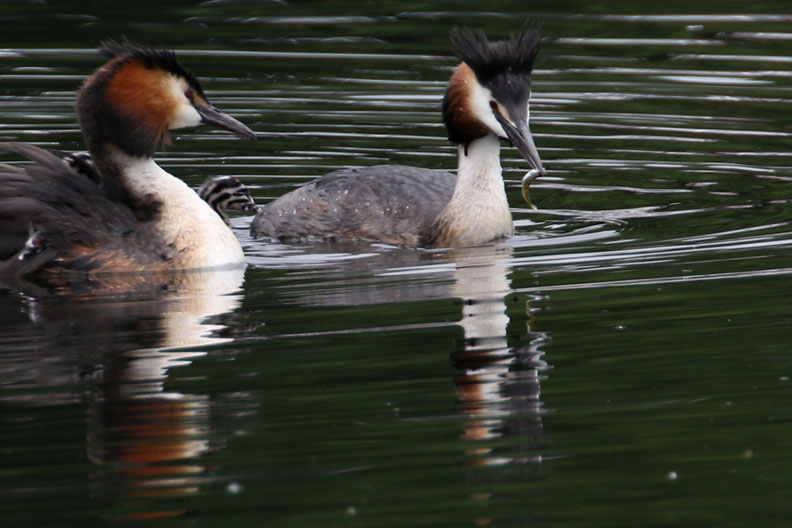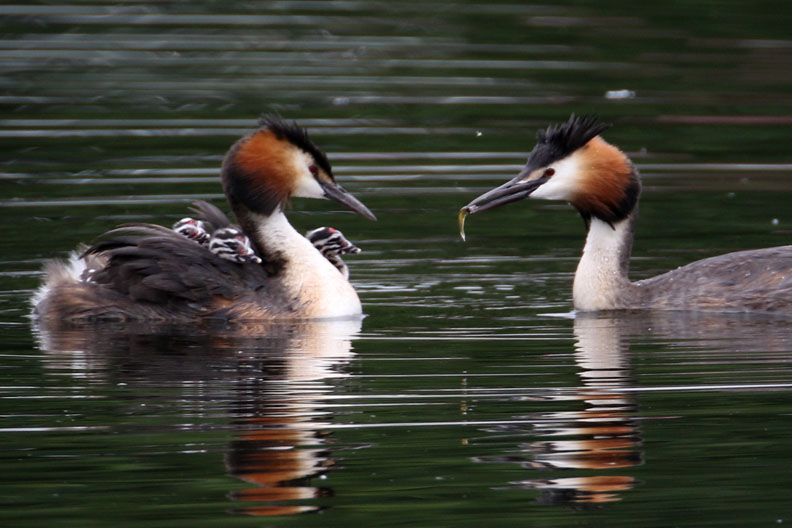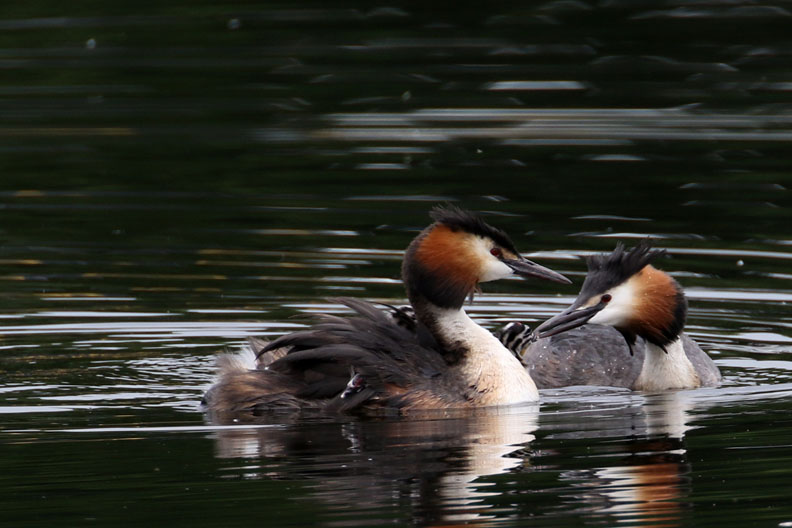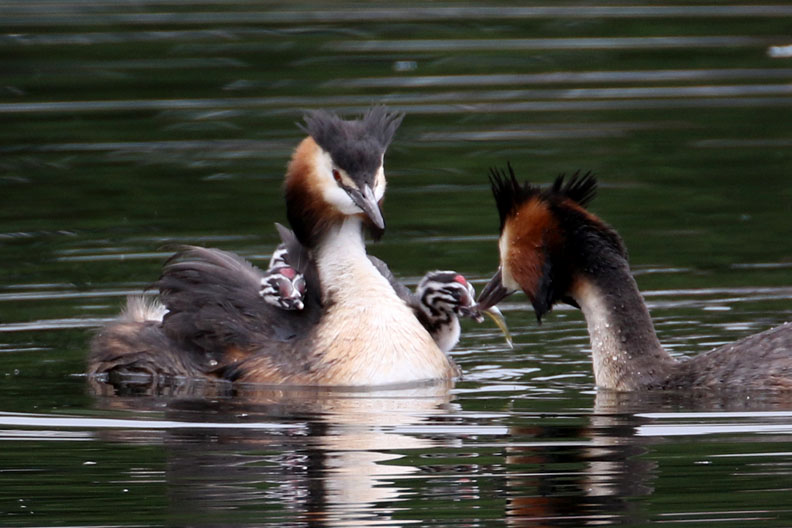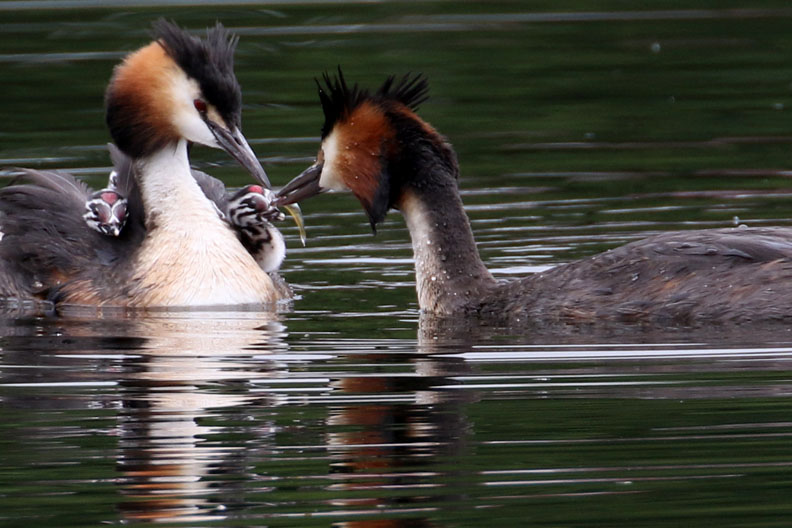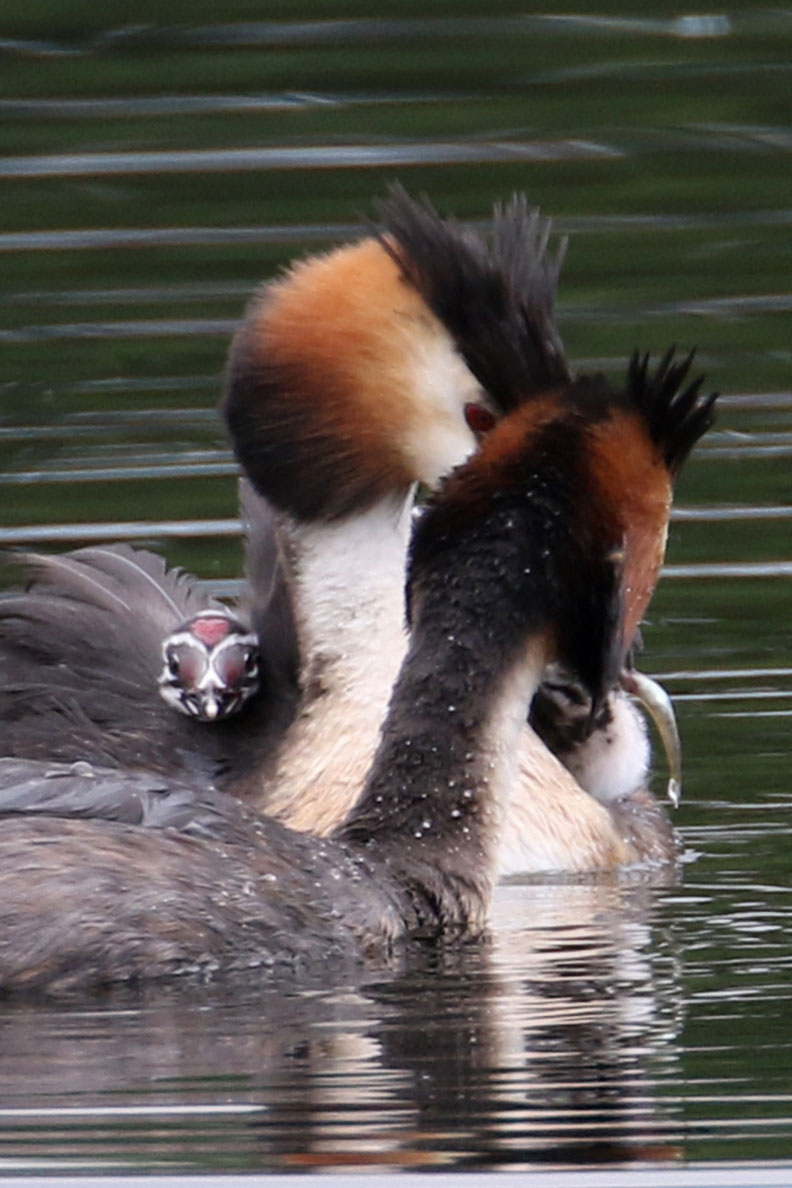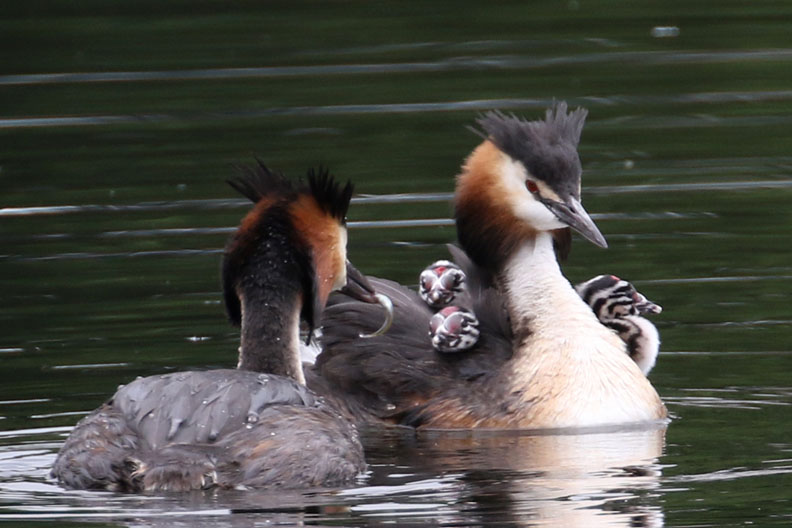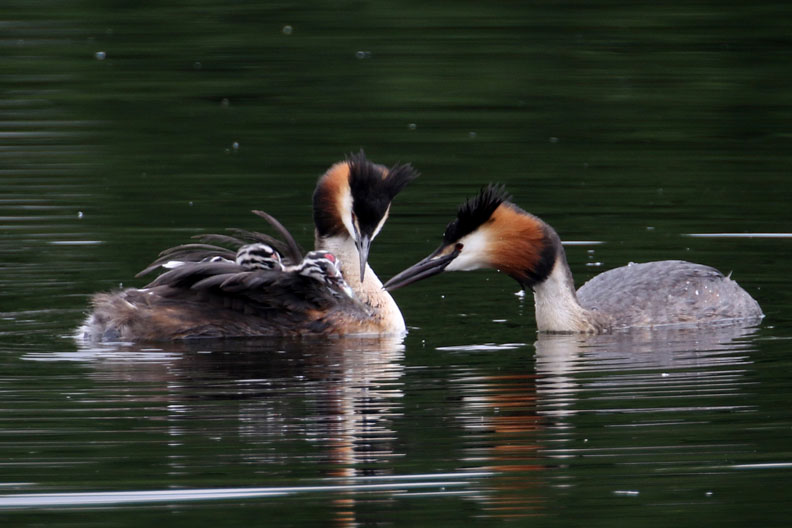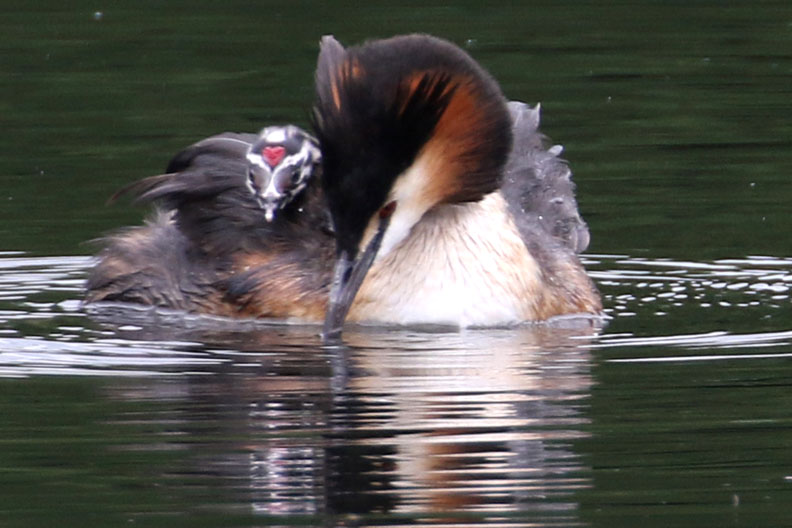 At first it seemed a straightforward division of labour but when fatigue kicked in …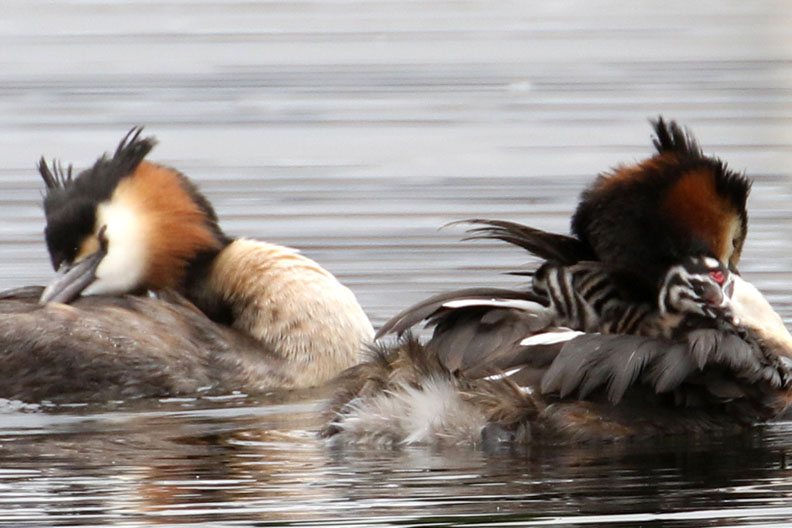 … the carrier took over the fishing duties too.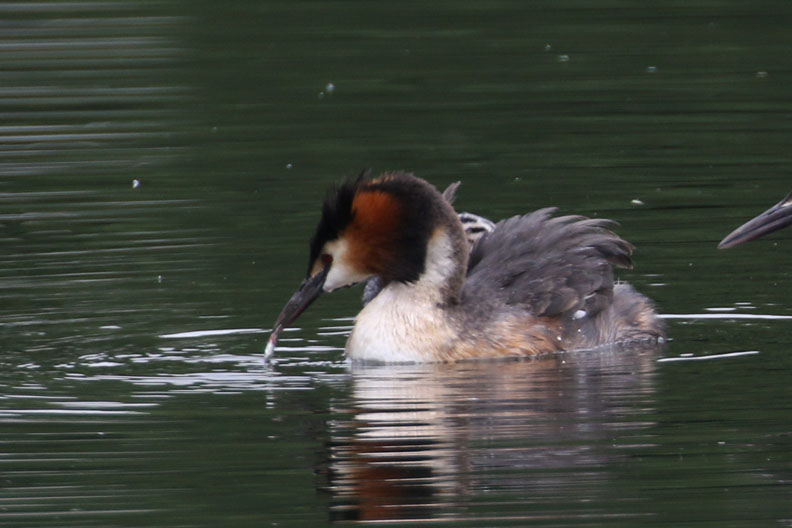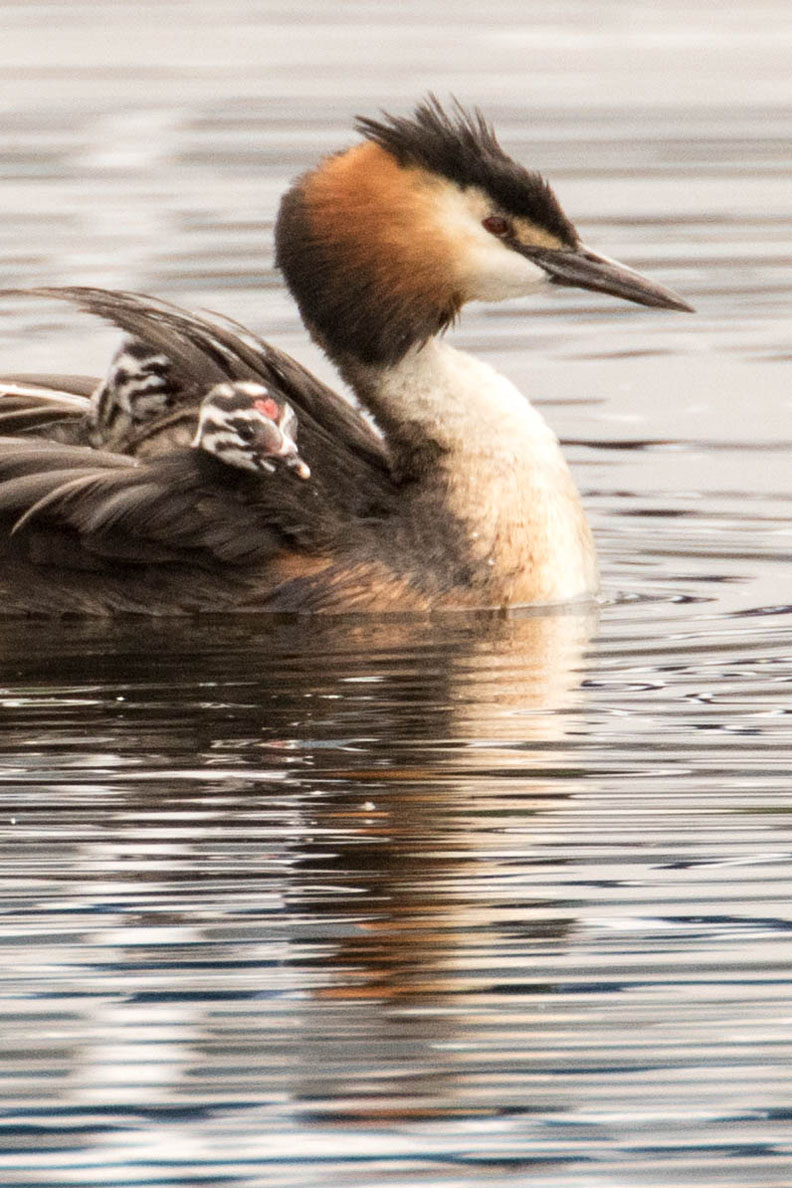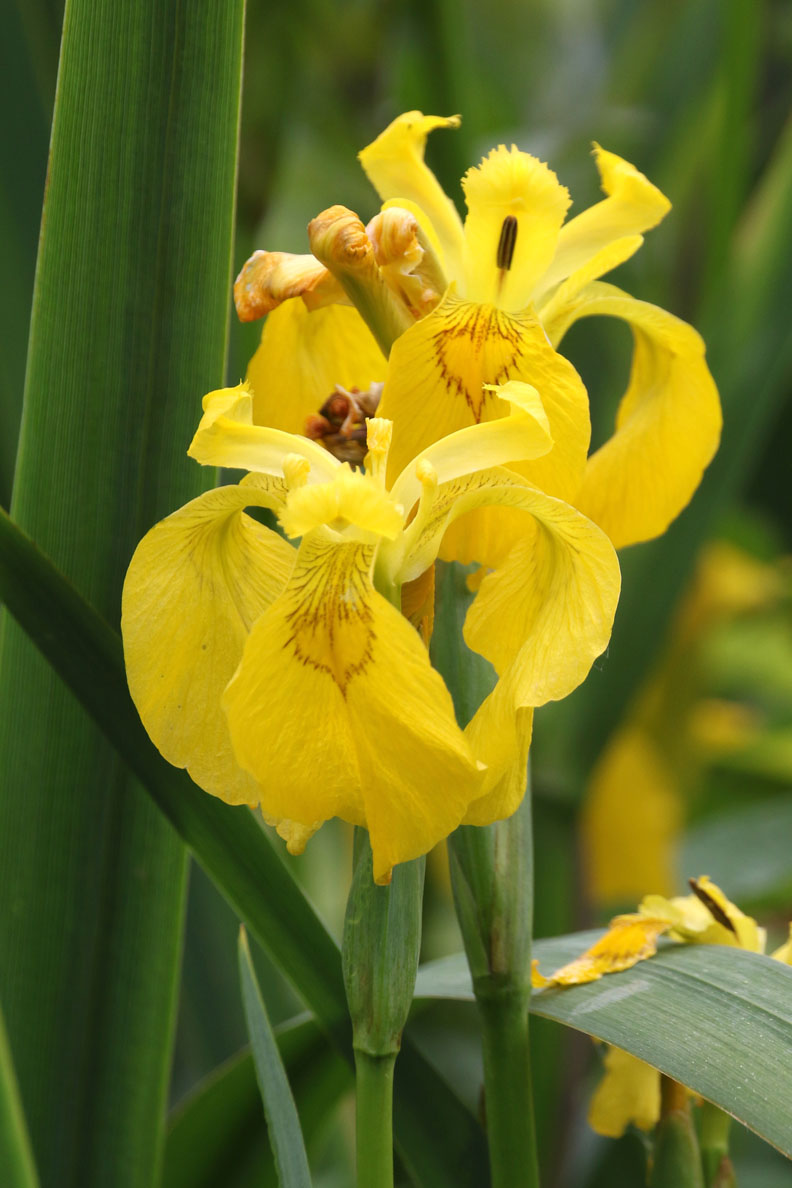 On a boom across the river, to stop sleeping boaters from drifting over a weir, cormorants dry and groom their feathers.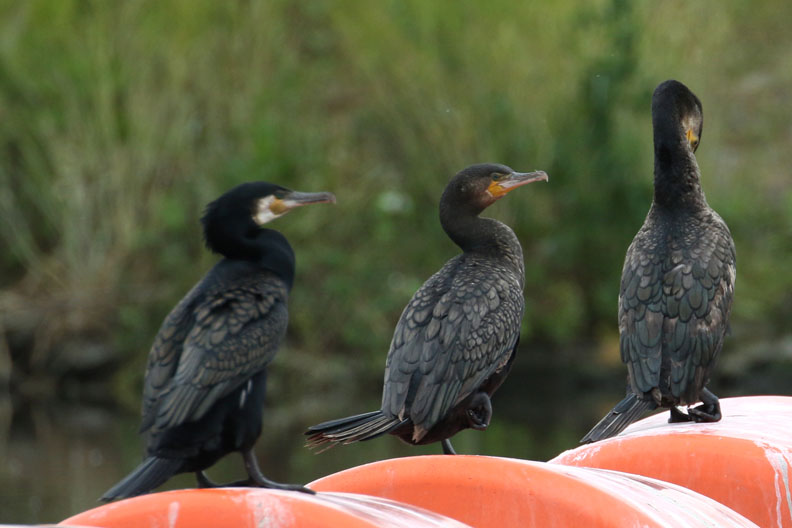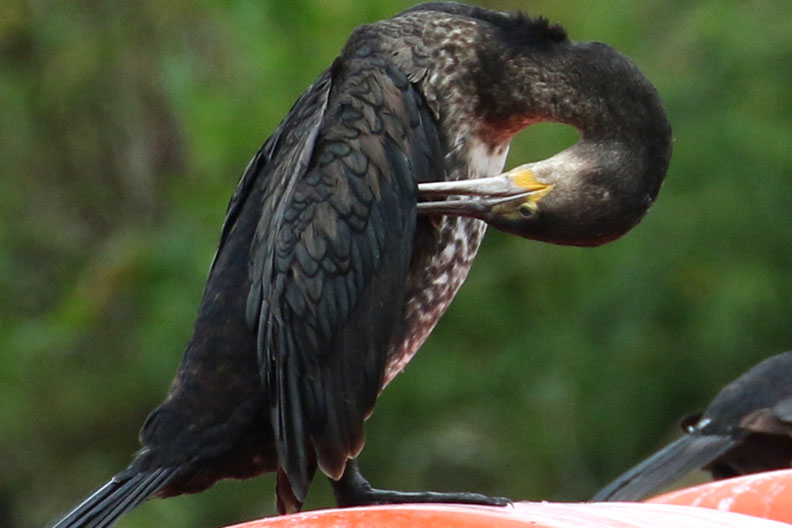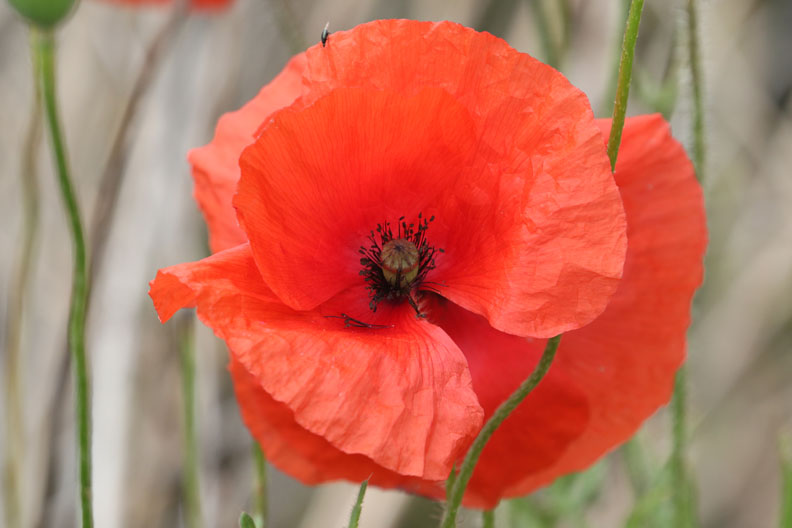 At one of the gravel pits cygnets forage, parents close at hand.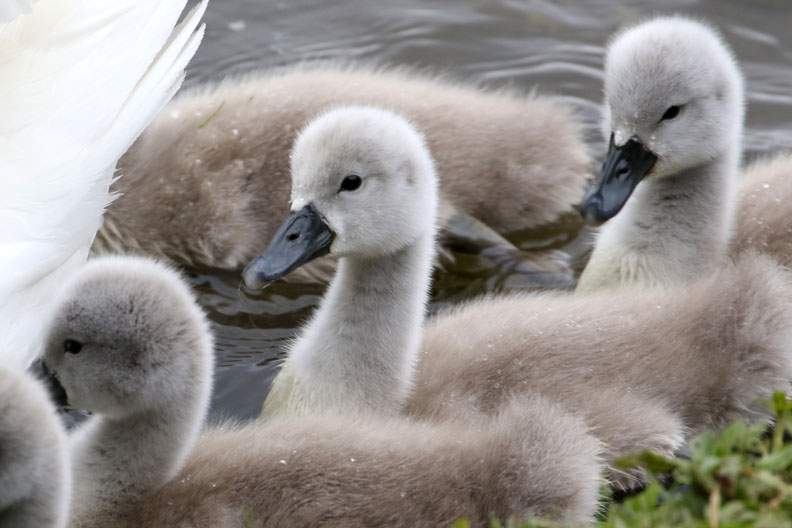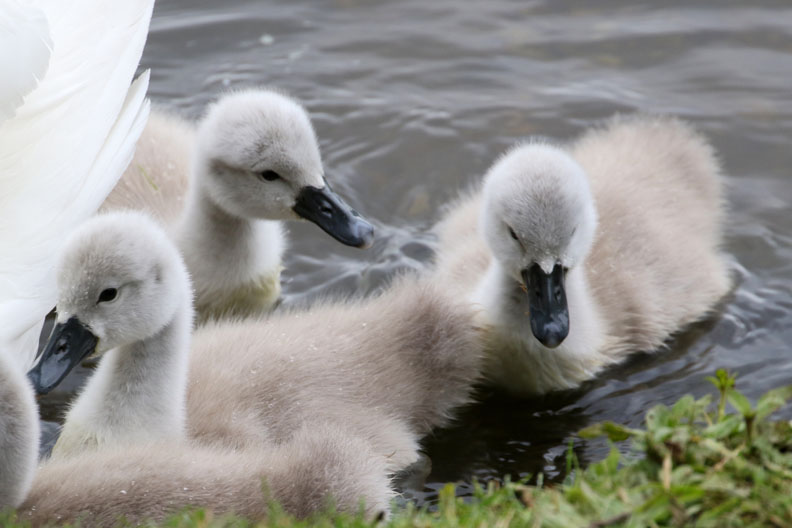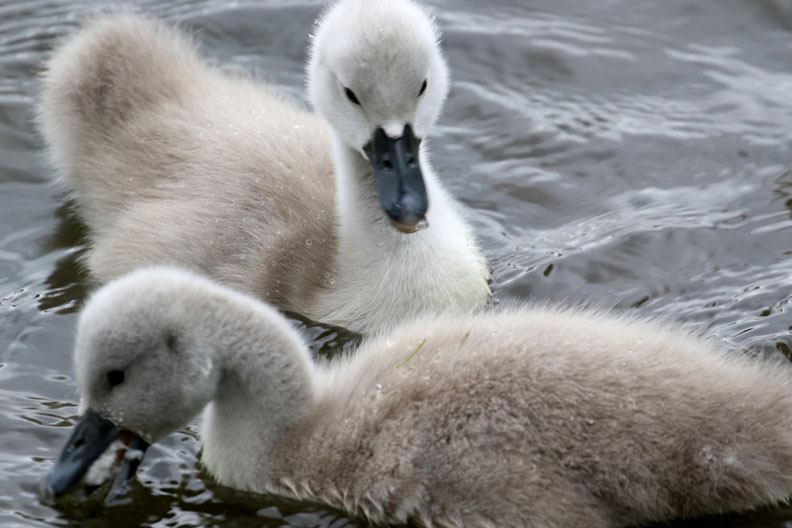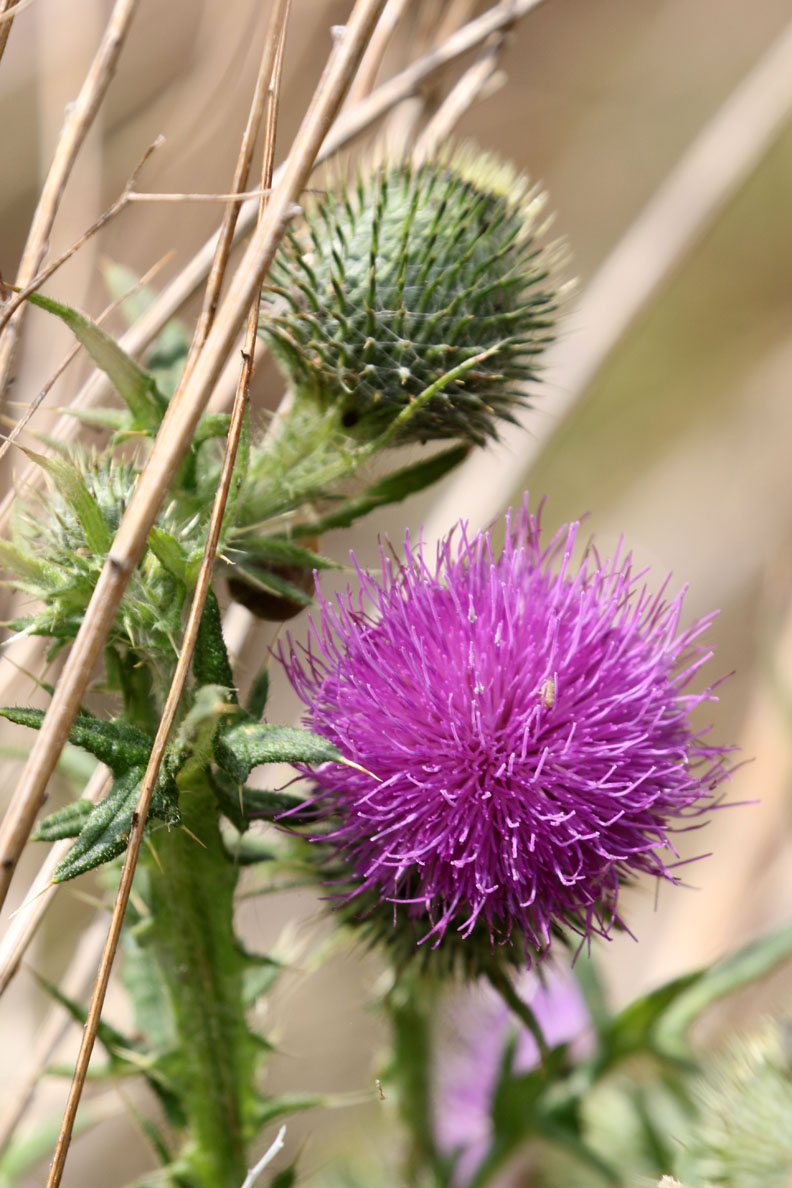 You'll often see canada and greylag geese in close proximity.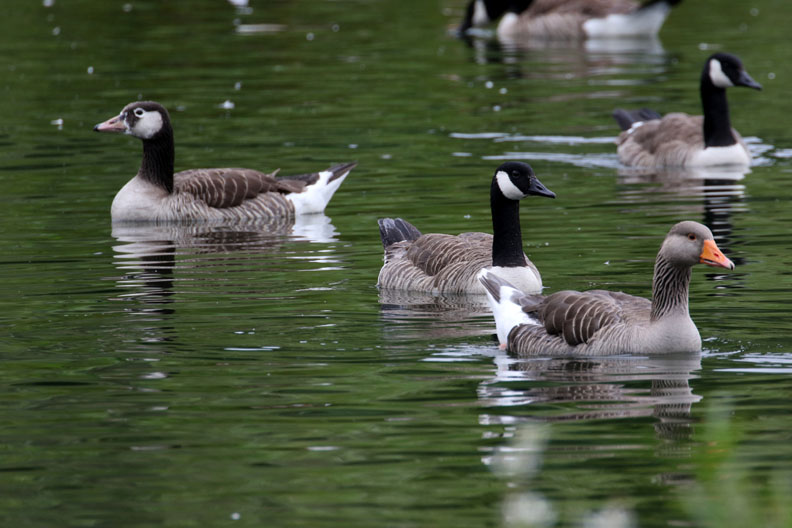 And you'll often see canada geese sharing childcare, four or more adults marshalling a flotilla of up to twenty young.
But would a canada goose adopt a greylag gosling?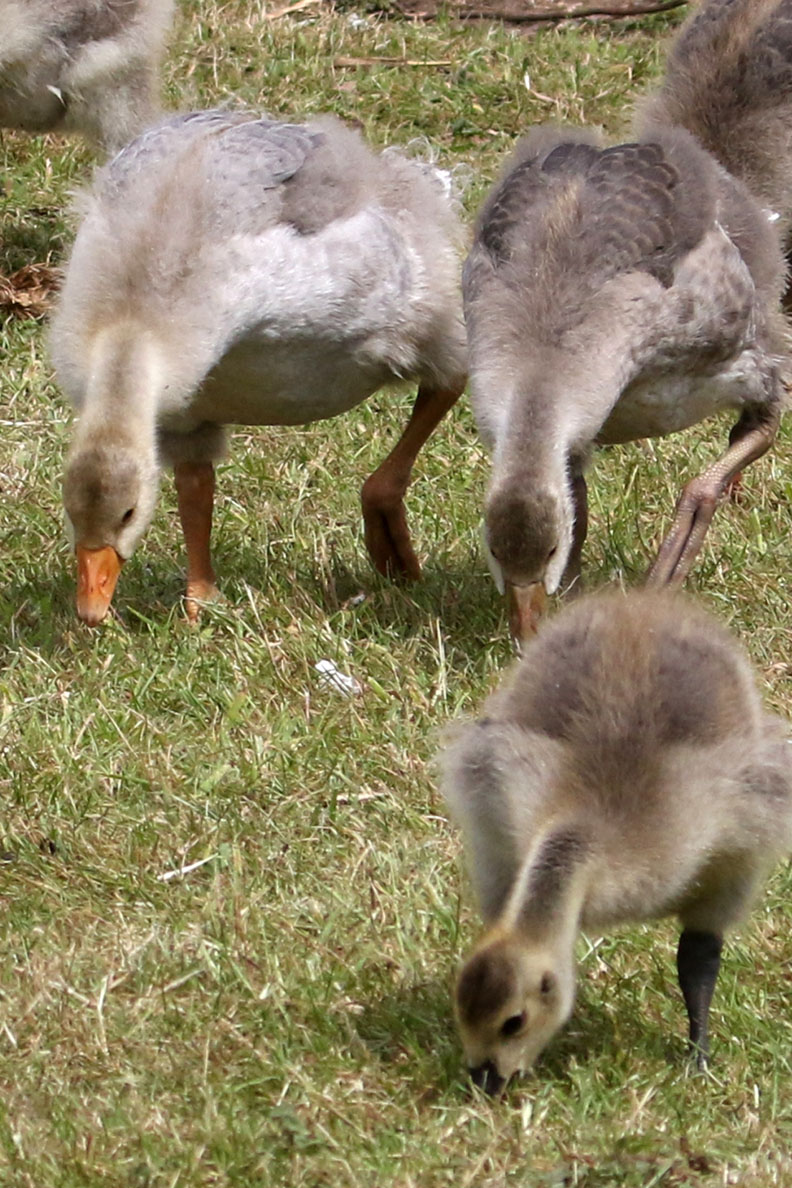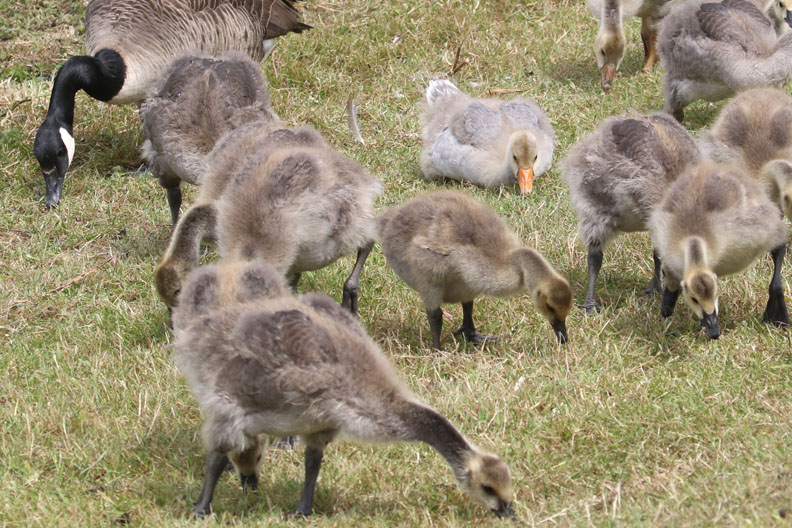 Search me. Why would a magpie peck at a hedgehog to get it out of harm's way?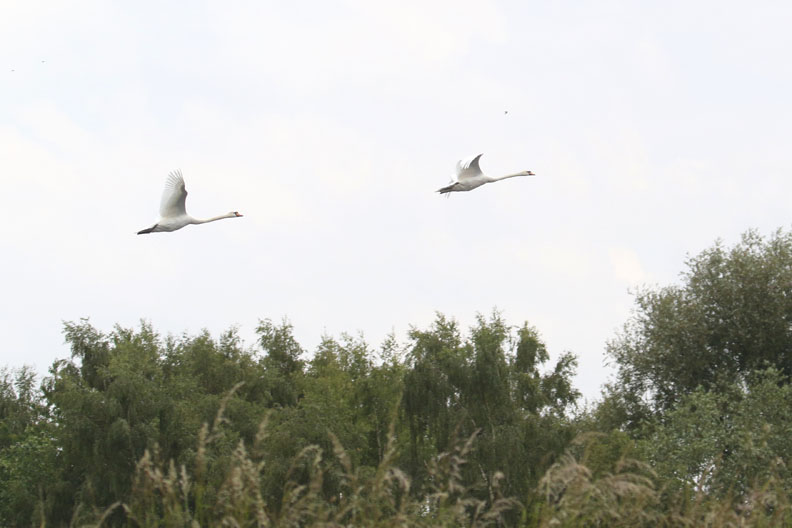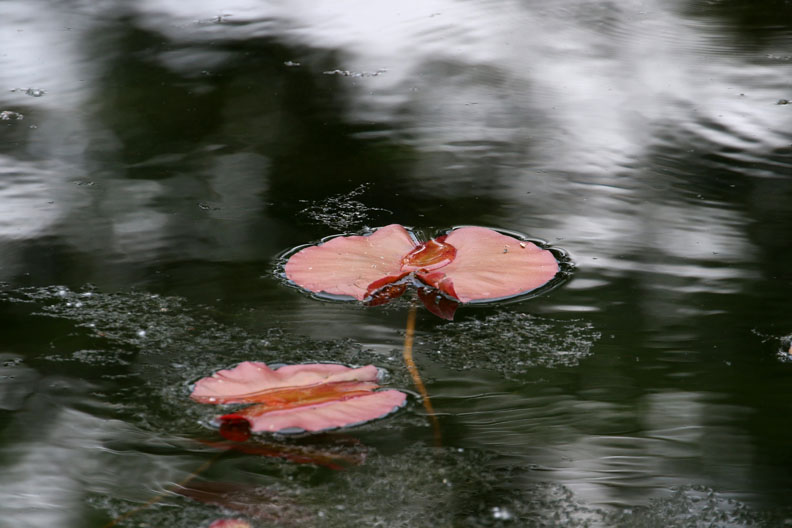 * * *
Geekspeak: I used a Canon 7D Mk II with EF 100-400 f4.5-5.6 IS USM lens and 1.4 Mk III extender. Given the 1.6 crop factor of the 7D's APS-C sensor, I had a de facto focal length of a staggering 896 mm – but at far less cost than a comparable prime lens and, even more important, hand holdable. Downsides? Some loss of image quality, restriction to one aperture width of f8 at the long end, and a single autofocus point – these last two imposed by the 1.4 extender (the 7D Mk II normally gives 65 AF points) and the first by the APS-C sensor. Another cost has less to do with my set up than with picking out tiny objects far away. I couldn't see the fish caught until I was home and at a large monitor. Ditto the chick, fourth image, climbing with endearing inelegance to  parental safety. Focusing must suffer – from limitations not of kit but of eyesight.