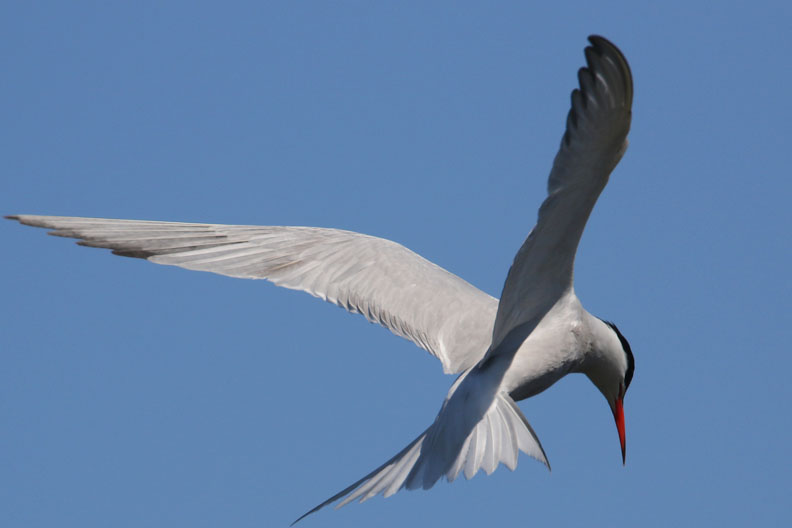 It's the last Thursday of June, the hottest day of the year so far. Patrolling the sky above Barton Broad a pair of common terns glide, hover and swoop for small fry. I'm in the shade of willow and alder, in an inlet accessible only by canoe. Not even a small dinghy could get to where I sit, my back cushioned by one side of the inflatable, legs over the other; bare feet almost touching water a scant four inches deep.
For the first time, I've risked bringing serious kit aboard. My 7D Mk II nestles in my lap, the huge lens resting on the canoe to point out from between my legs. Make of that what you will.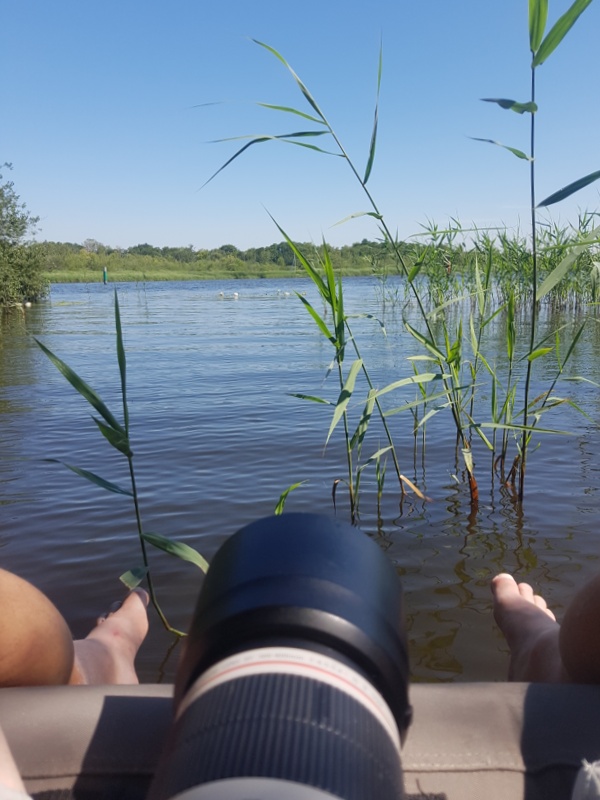 A steady north-easterly coming straight at me is a double plus. It serves both to cool me and, aided by the painter rope tied to a willow, pin the canoe to the mangrove swamp of tree roots and mud behind. From the shade of my idyllic vantage point I look out on reed beds lining both banks north of a small island near Heron's Carr, at the mouth of a long, west-reaching inlet.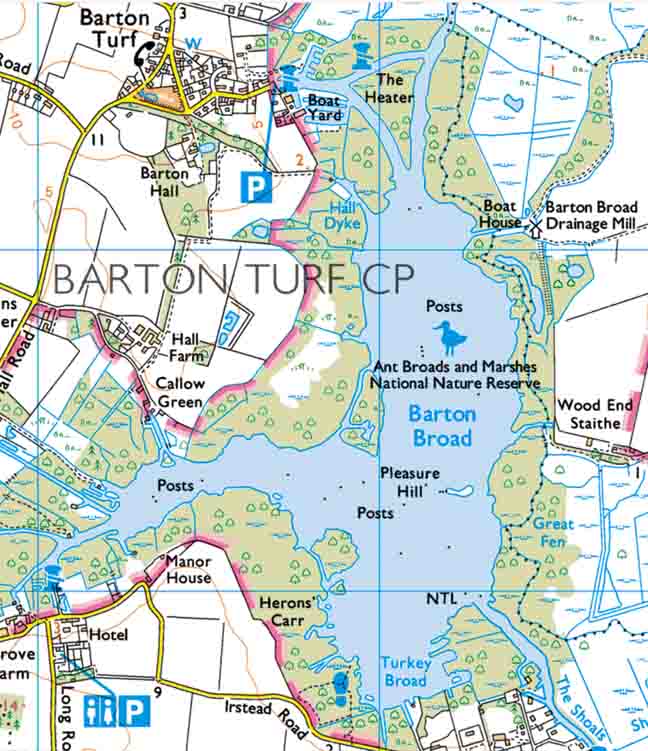 Behind me; impenetrable jungle. Below me; centuries of mud, deposits going back to the early middle ages when the Broads – deemed natural until the 1960s – were dug out for their peat.

(Hats off to Jennings. Where others might have blustered and sulked, he conceded and threw in his lot with Lambert and Smith. I like this kind of thing. In the field of paleontology – where a single find can trash reputations overnight – Richard Leakey did similar in the wake of Lucy.)
My ability to capture birds in flight is improving. I'm using manual mode but at long last putting auto ISO – a relatively new feature in digital SLRs – to work. I want shutter speeds of at least a thousandth of a second, more often a two-thousandth. With 100:400 lens out all the way, and a 1.4 extender narrowing maximum aperture from f/5.6 to f/8, I leave the camera to slide up and down the ISO range as ambient light levels bounce around in my tracking of the terns.
For the first time in years I'm setting exposure compensation, a non issue in manual mode prior to the arrival of auto ISO. At times I'll add two stops of light when the camera's metering of that bright blue would fox it into underexposing a dark bird. Now I'm going down a stop because of the tern's brilliant white.
And – another first, this – I'm doggedly determined to use continuous autofocus so that once I fix on a bird, it stays in focus as I pan. I've never had much joy with it before, but my attempts were half hearted whereas now I mean business.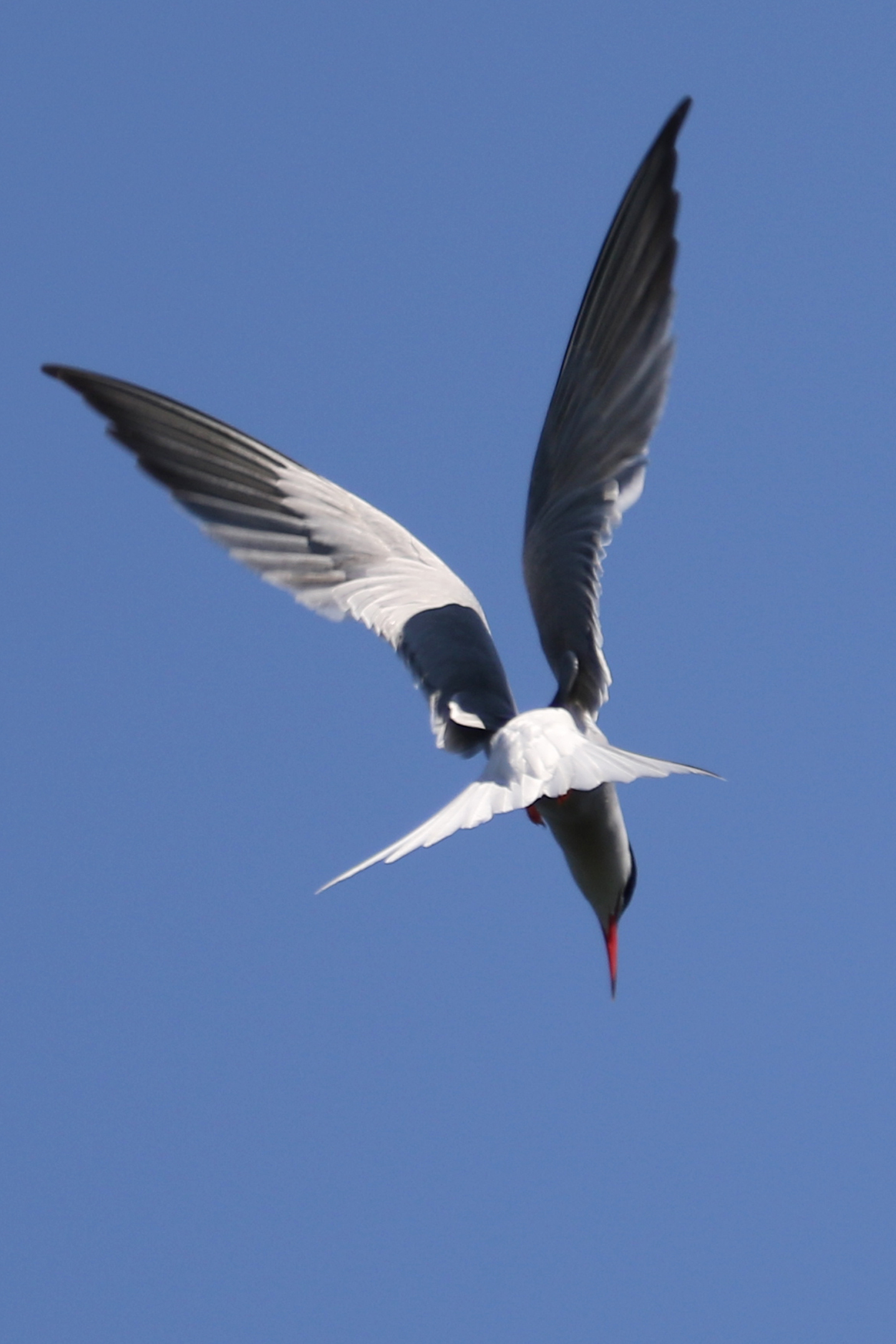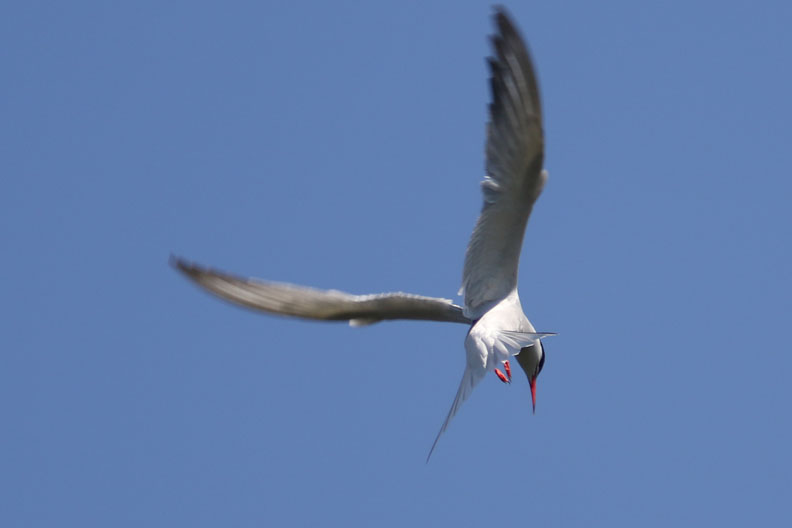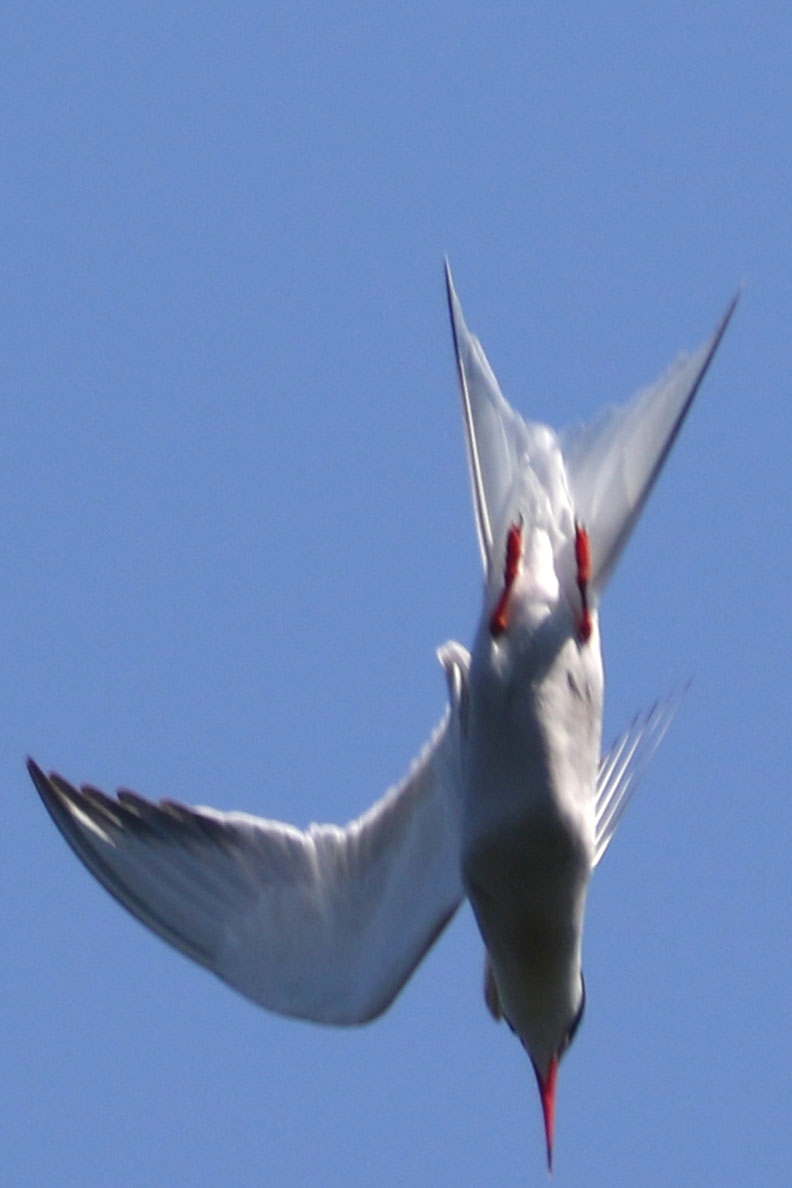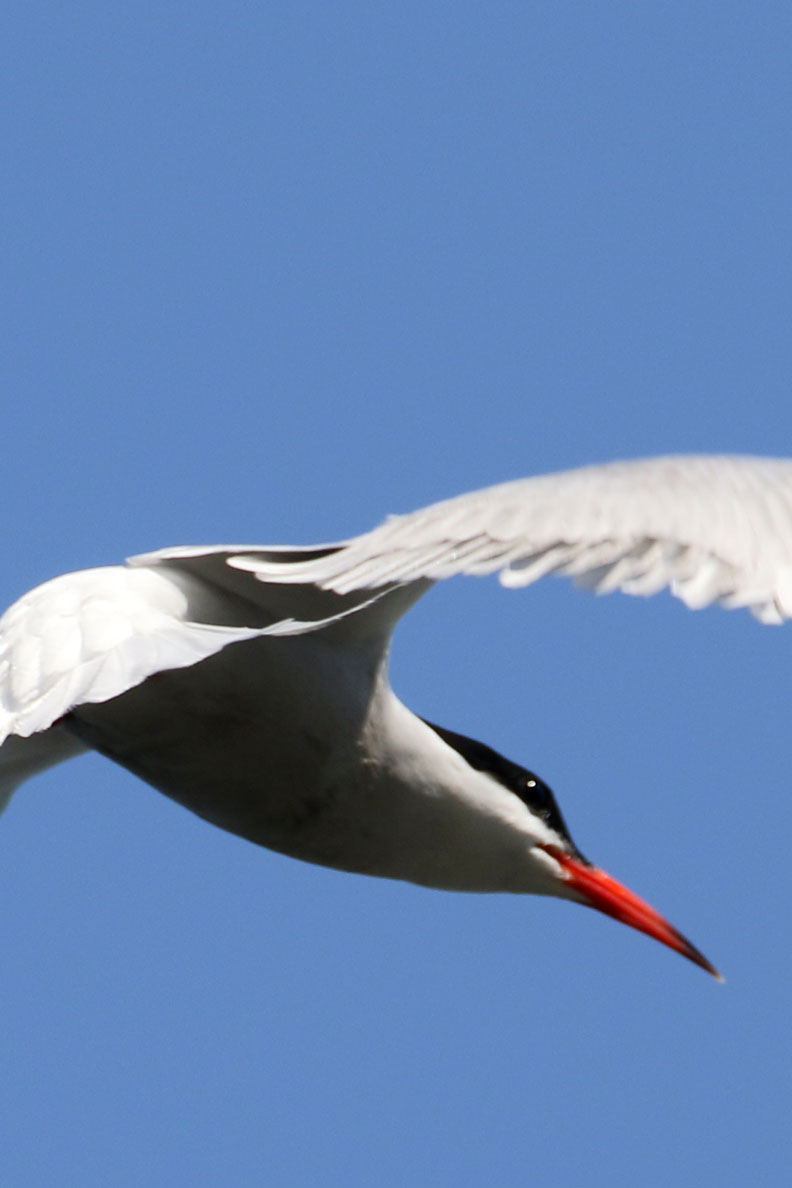 Not that there isn't room for improvement. These birds were covering pretty much the entire middle section of Barton Broad but again and again they returned to my patch. I'm not big on patience. Twenty minutes in an Attenborough hide and I've had enough. But being on the canoe on such a day changes everything. I'm sun warmed, wind cooled and lulled by the sway of the airbed that is my boat. Waiting is easy.
Less easy is following the tern as it plunges fast as a falcon to a watery target I never managed to predict, least of all staring down a glorified Pringles tube. Not once did I pull it off, unless we count this woeful effort: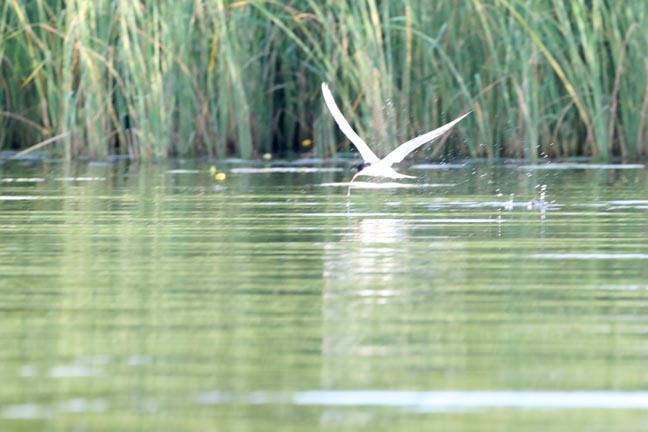 Is that a fish it's caught? Search me. Must raise my game!
And the three kingfisher sightings, two of them not five metres from where I sat in the manner described? The split second afforded between their electric blue entry to – and lightning exit from – my field of vision gave zero chance of pointing my camera in a broadly useful direction.
Far less focusing the damn thing.
On my way back up the east side of the broad towards Barton Turf, a bittern – a bittern! – flew from the reeds to sail over my head, wheel one hundred and eighty, then disappear once more into the reeds. Again I'd no chance, leaving me to bewail the fact my only other sighting of this seldom seen bird, last year at Attenborough, had it posing for ten minutes on a post protruding from Coney Mere some seventy metres from where I stood.
Without my camera.
*
Being here at all was a snap decision on Tuesday morning. With a blistering few days forecast, I threw camera kit, sleeping bag, rolled up boat and a few of life's necessaries into the car and headed for the coast. After a detour through Fakenham (to check out a cottage booked for next month in nearby Great Snoring) I rolled into Wells at three, the tide well out on the channelled inlet below the quay.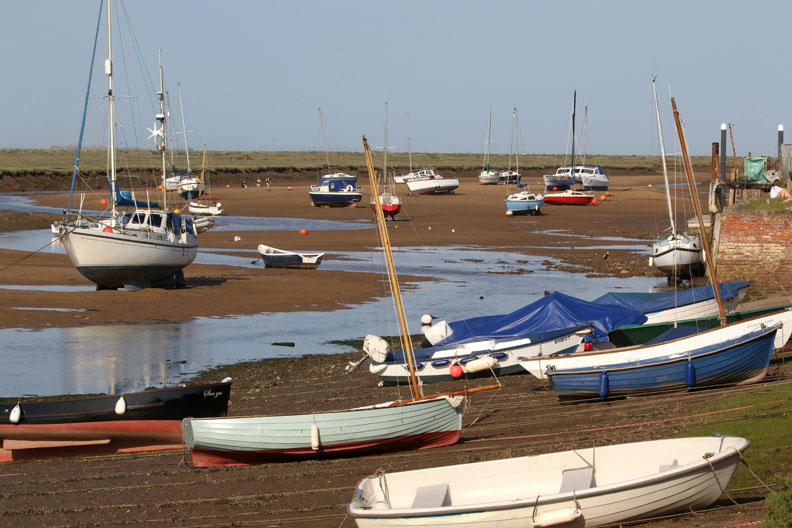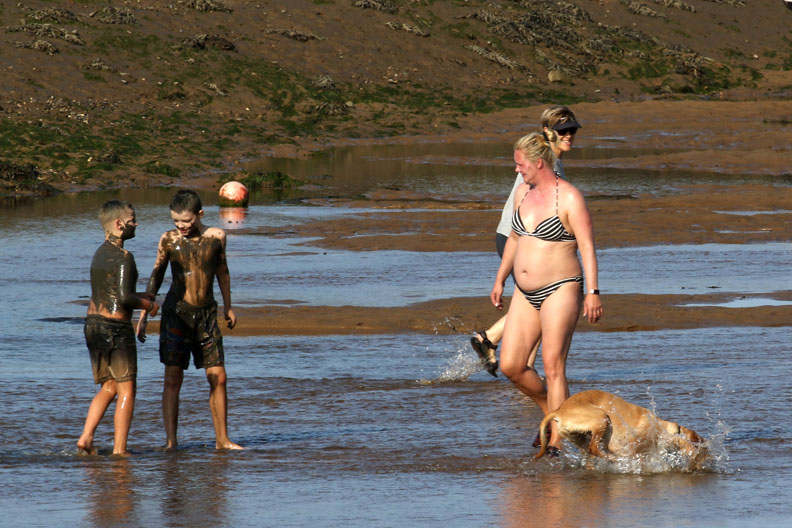 By mid evening it had risen sufficiently for the Ramsgate based crabber, Predator, to sail in and get the catch into the refrigerator van which – a miracle of mod comms – had in the blinking of an eye pulled up alongside on the busy quay.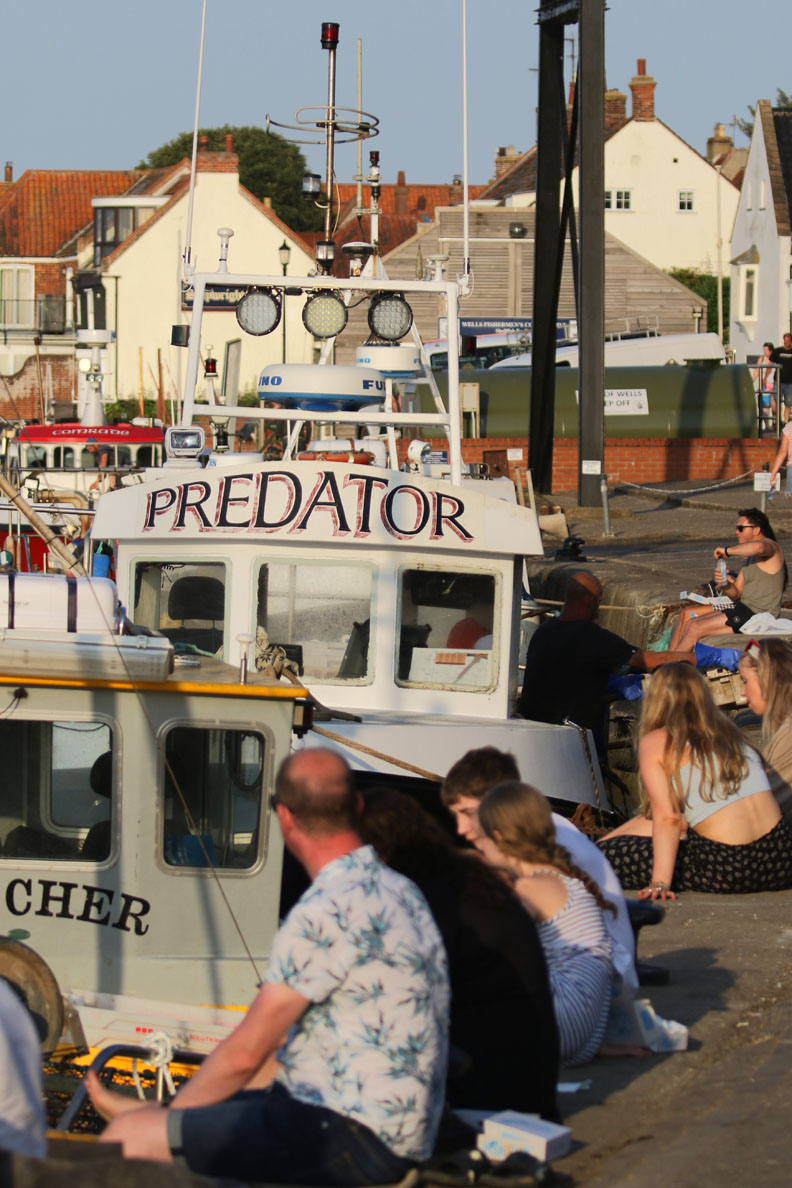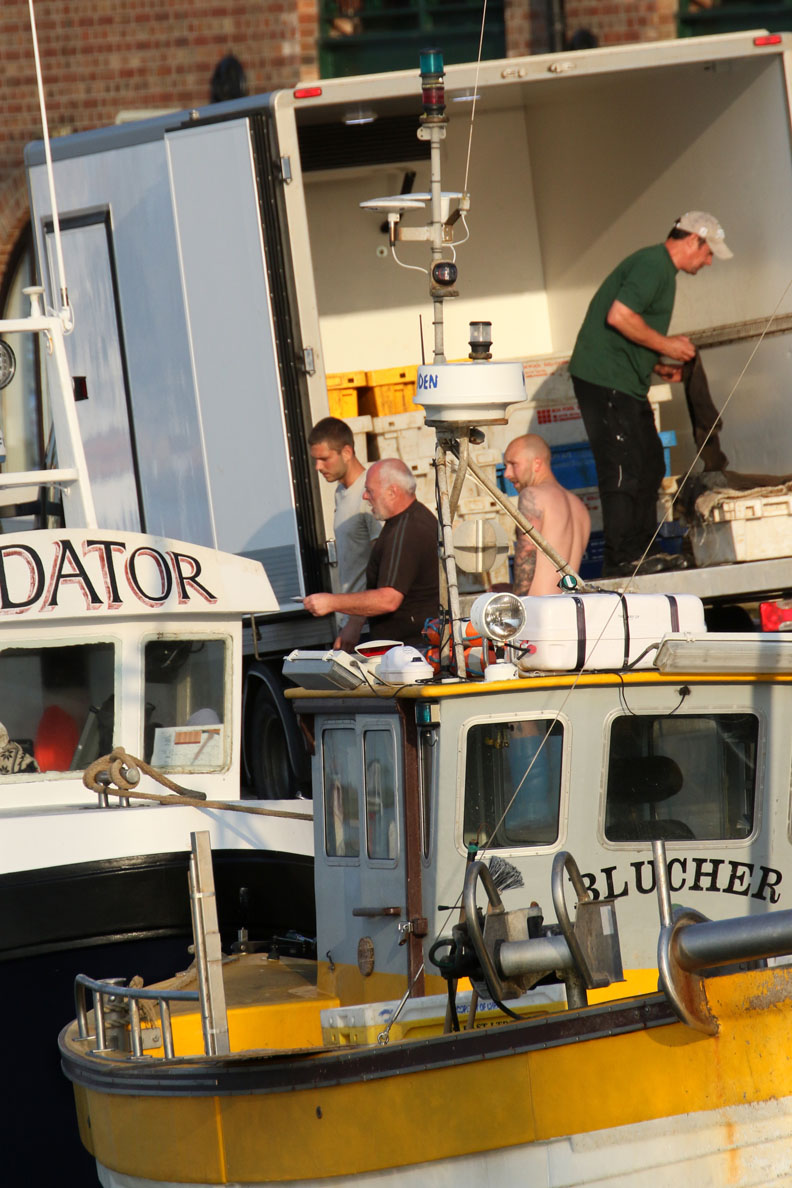 (The Blucher who gave his name to the boat in front was a piece of work. I know of this military man from A level history, 1970. Sacked for insubordination by Frederick  the Great, he showed his mettle against Bonaparte's armies, rising to field marshall and becoming Prussia-Germany's most decorated soldier. He still is.)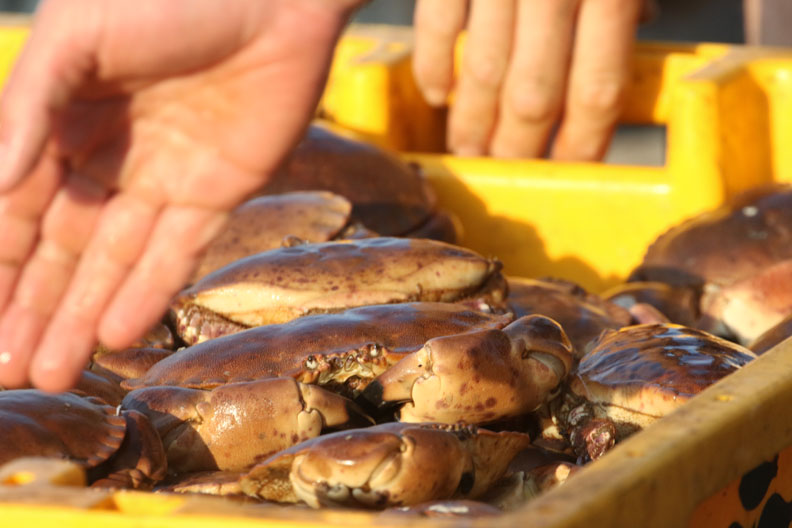 After a fish and chip supper I drove down the coast. At a tiny car park overlooking salt marshes I sipped a passable merlot – courtesy of a Nisa in Wells – from a peanut butter jar while taking in a more than passable sunset.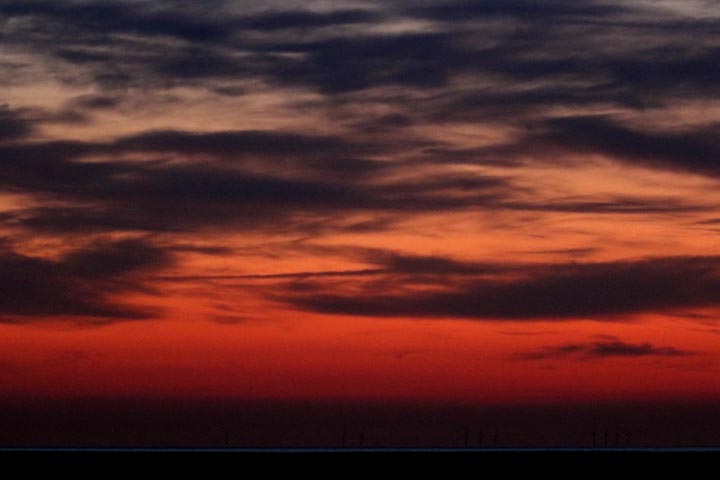 (The jar ploy comes from wild camping on foot. Every gram counts, and Aldi sell peanut butter in thin plastic jars that weigh next to nothing.)
Teeth cleaned, I wound the driver's seat down all the way and every window an inch or so. I undressed, draped the sleeping bag loosely over me and slept the sleep of the dead. Early morning I pottered, let a local dog walker have her say – "Can't bloody read? It's no overnight parking!" – then tootled on down to Sheringham. At eight-thirty the tide was back in, the sun already searing as I took a dip near the lifeboat station before moving on to Cromer.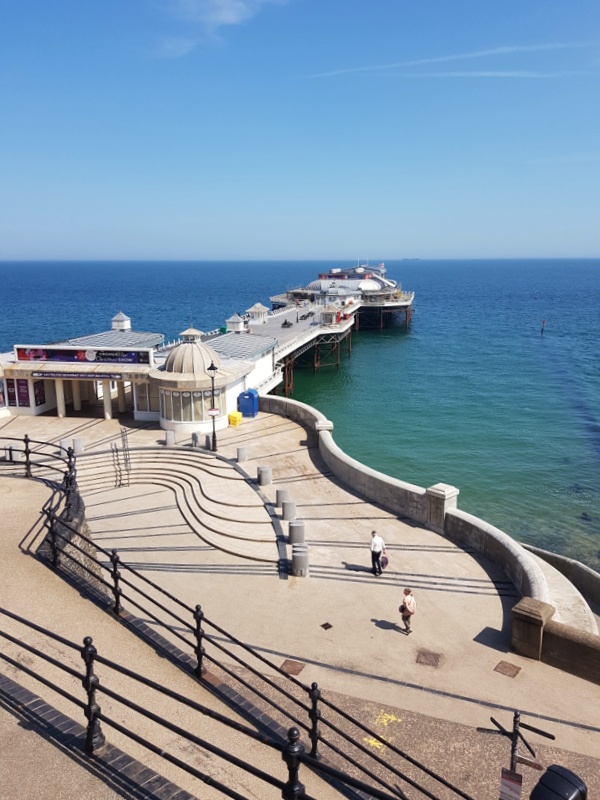 I was pretty much touring the eastern edge of the county: from Hunstanton on the Wash, all the way round and down to the border with Suffolk. I passed the next night in a lorry layby close to Stalham and just five minutes from Barton Broad. You know the kind, a line of trees shielding you from view, and from the glare of passing headlights.
Ditto the night after. Washing facilities, with hot water laid on, were to be had at the disabled loo of a large supermarket and, the day after, a toilet block for boaters. (The shower needed a token so I cleaned out a mop bucket, filled it three times from the hot tap of a hand wash basin and three times poured the contents over my head while stood beneath the shower rose.)
But I'm done talking. Here are more of my pictures, starting with a touch of Norfolk ambience, moving through people glimpsed, then a Yarmouth on its uppers, before returning to nature.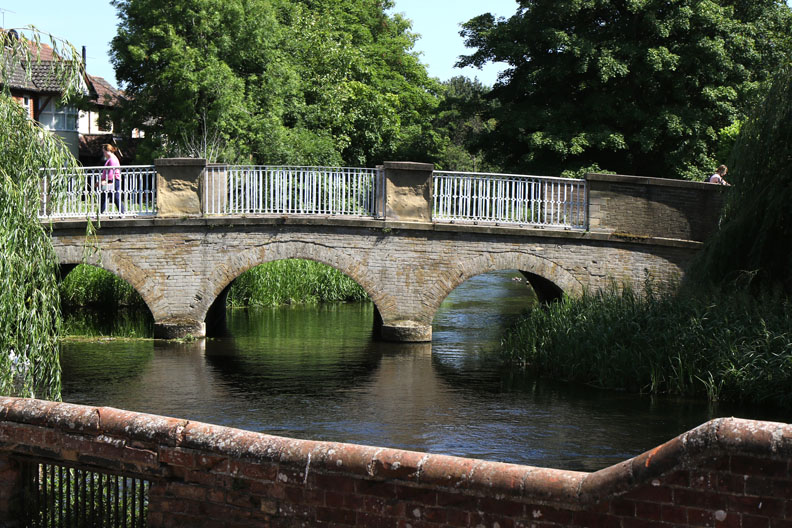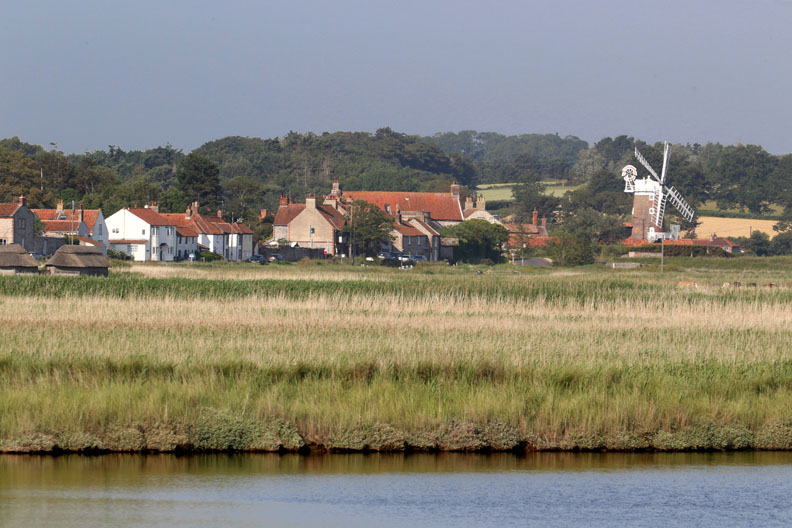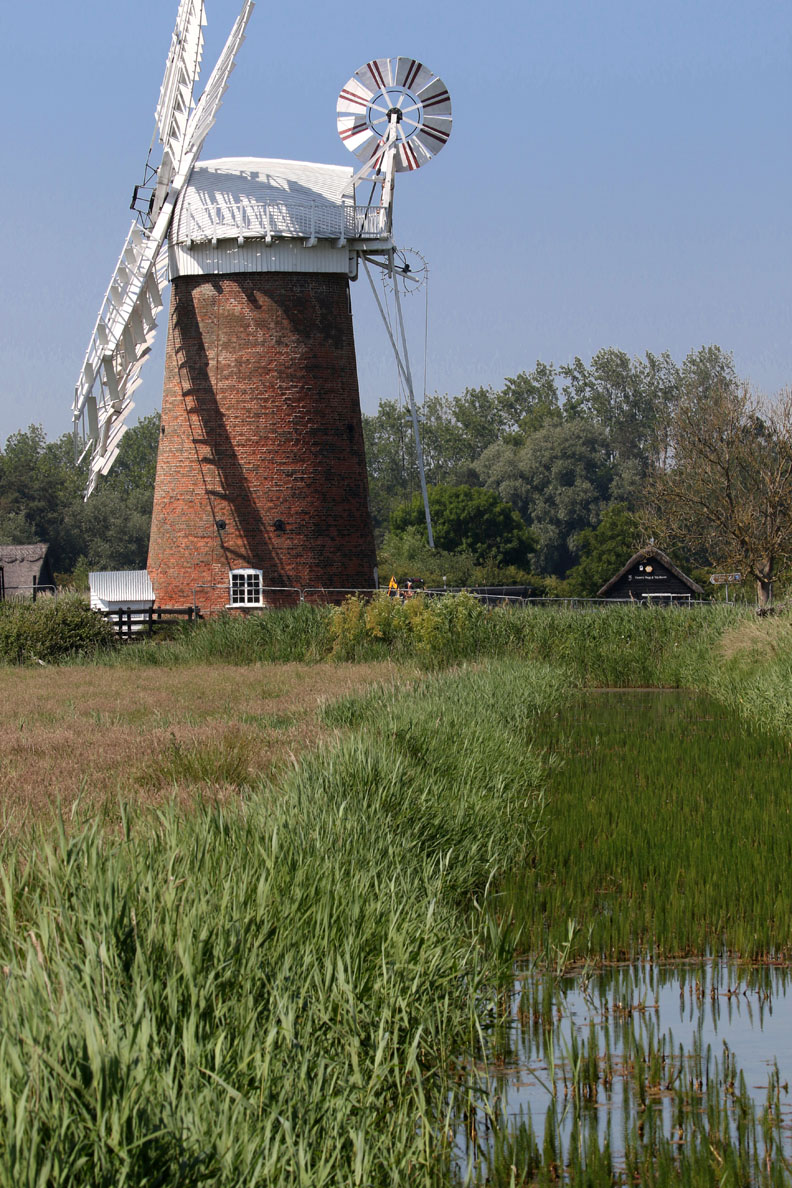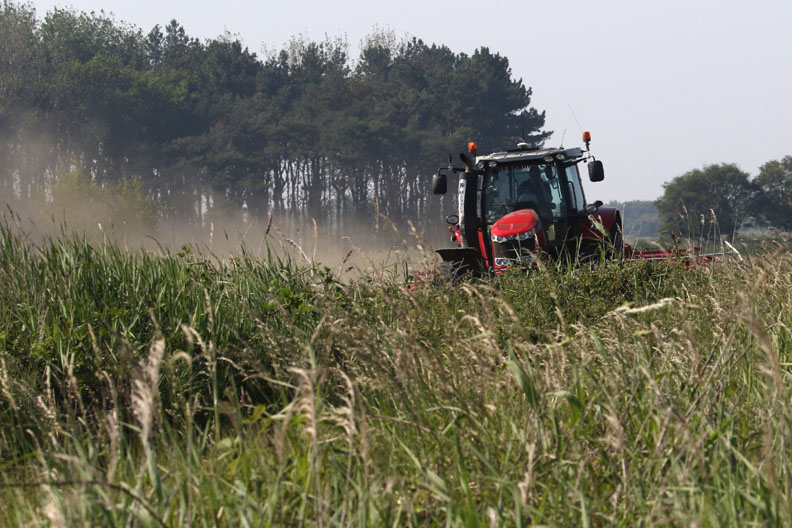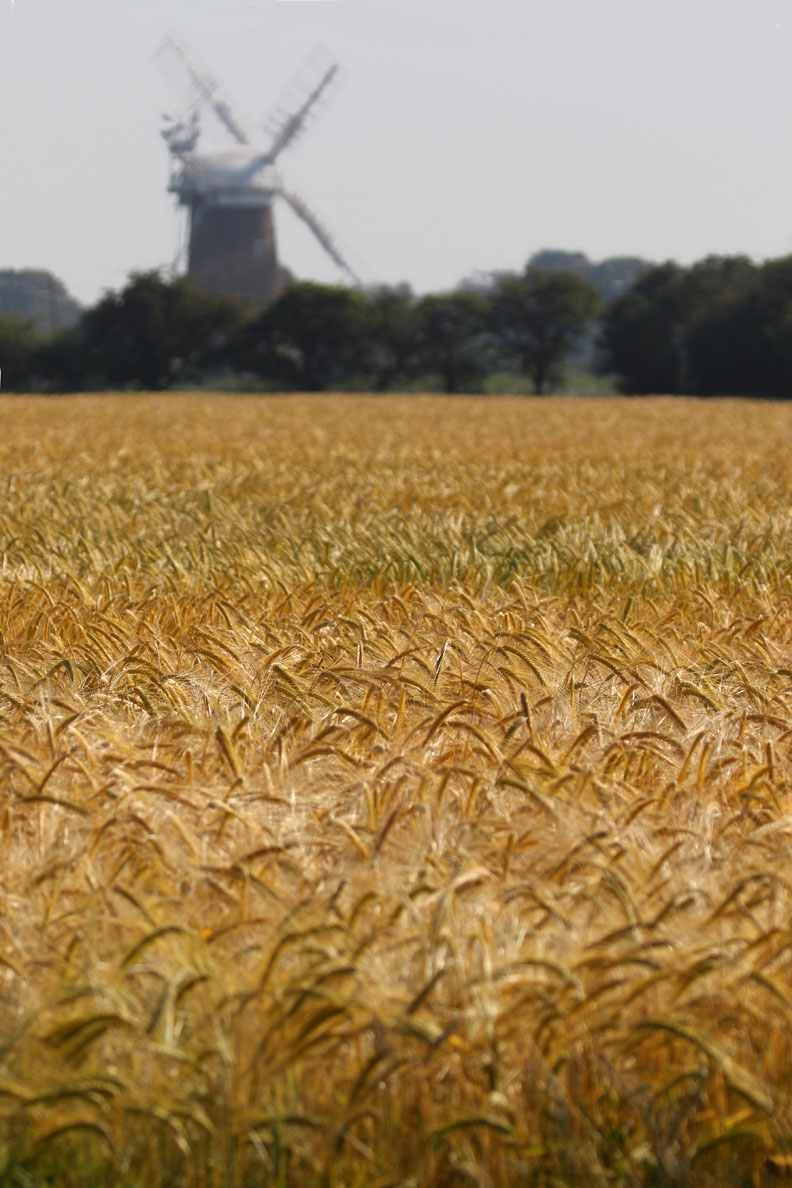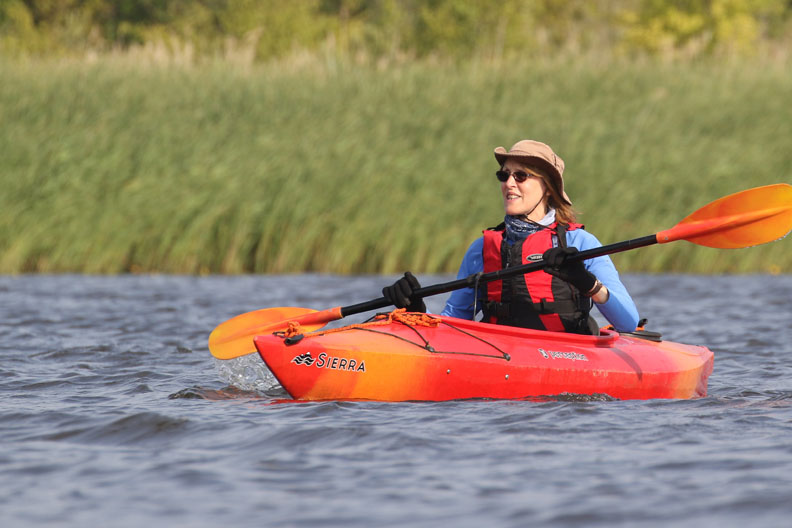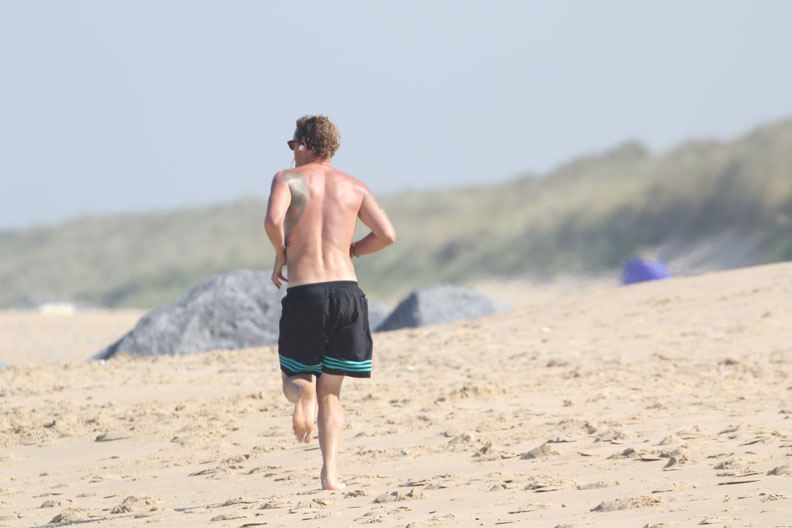 Busker in Yarmouth.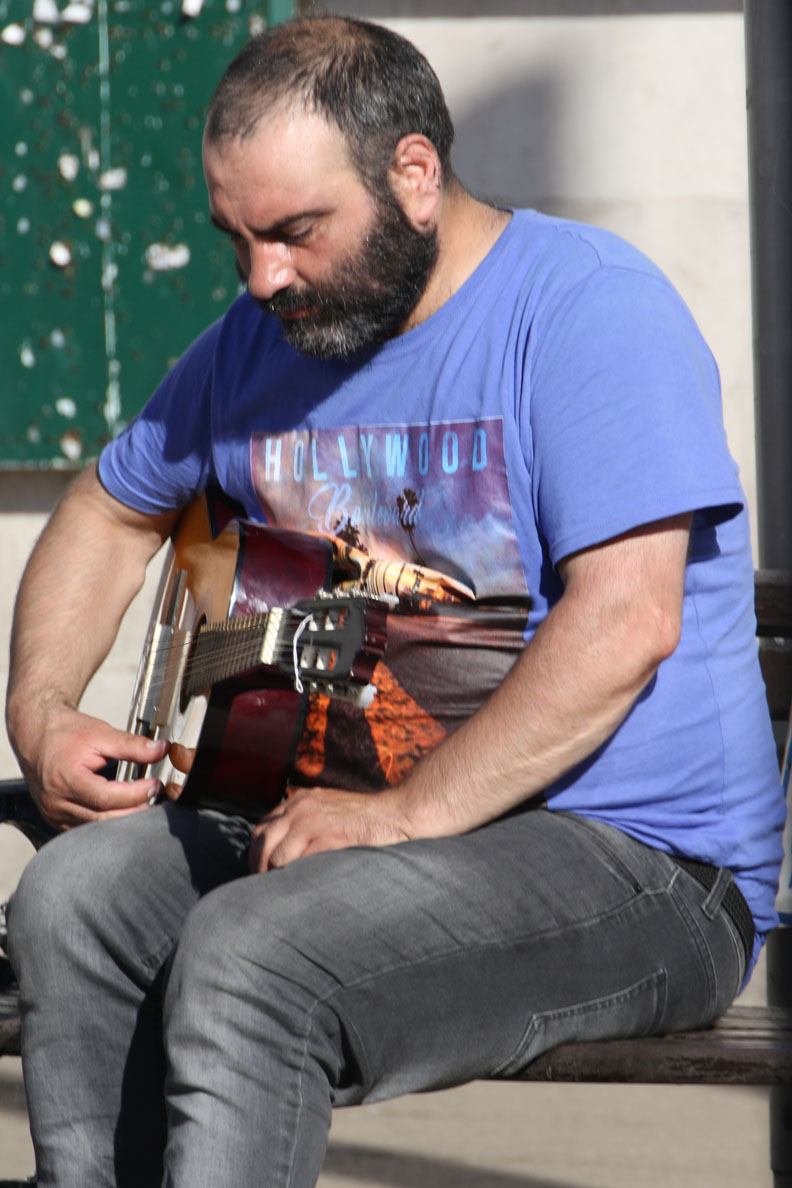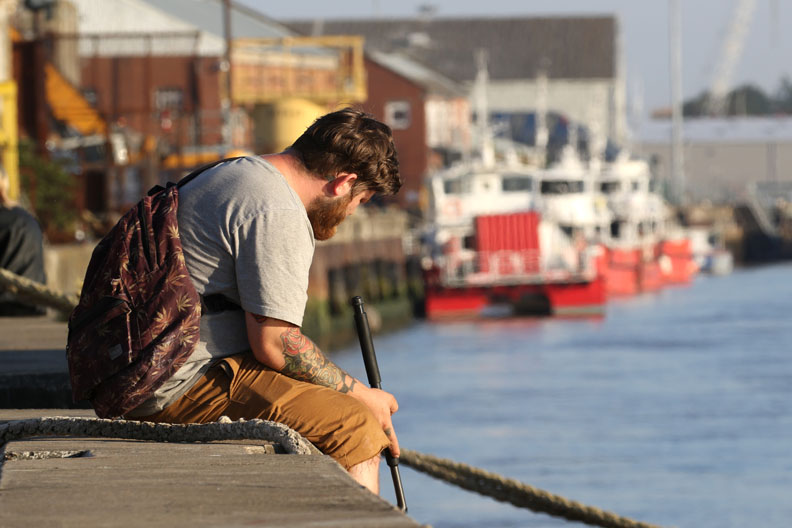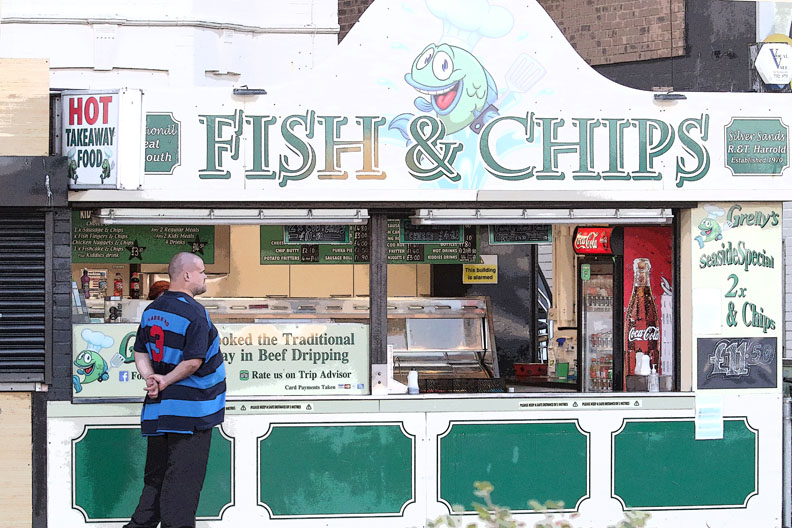 Where Cromer, Wells and Sheringham thrive – as do Southwold and Aldeburgh to the south -Great Yarmouth, caught in the middle and more akin to run down Bedford or Middlesborough, is struggling. But there's a gritty feel to the place that speaks to my northern soul.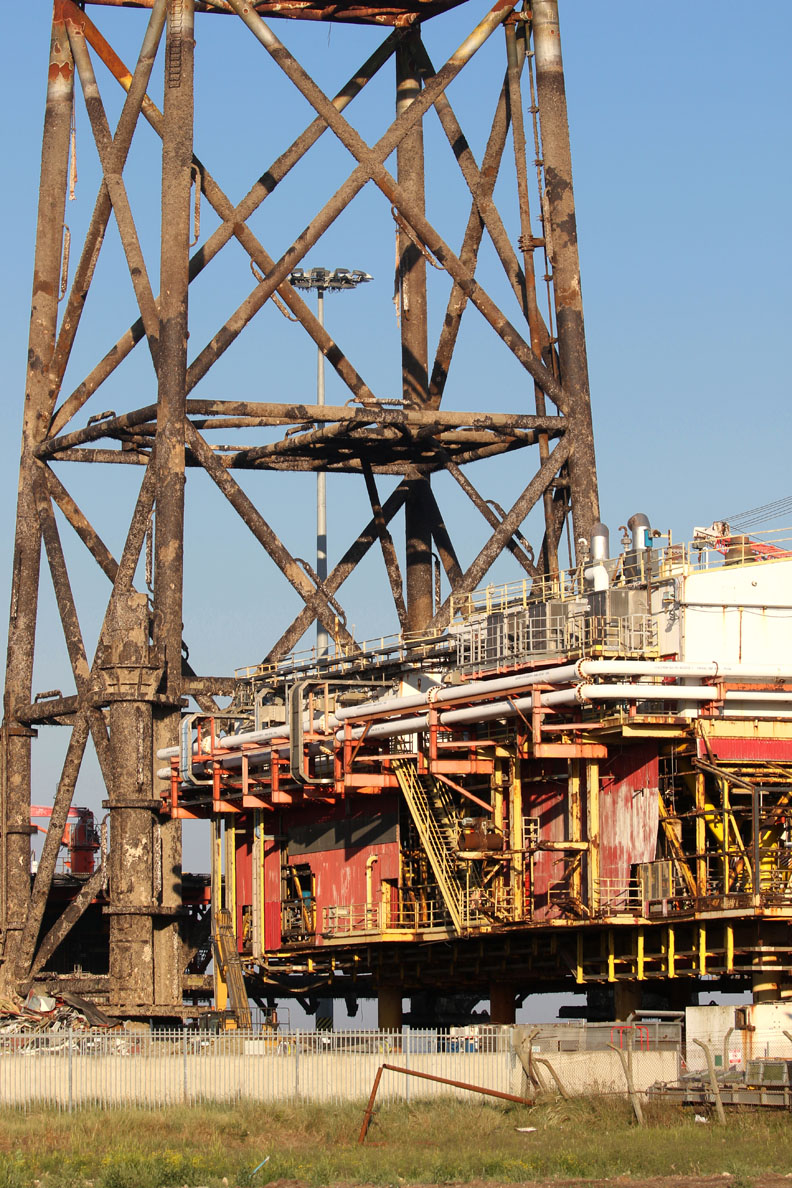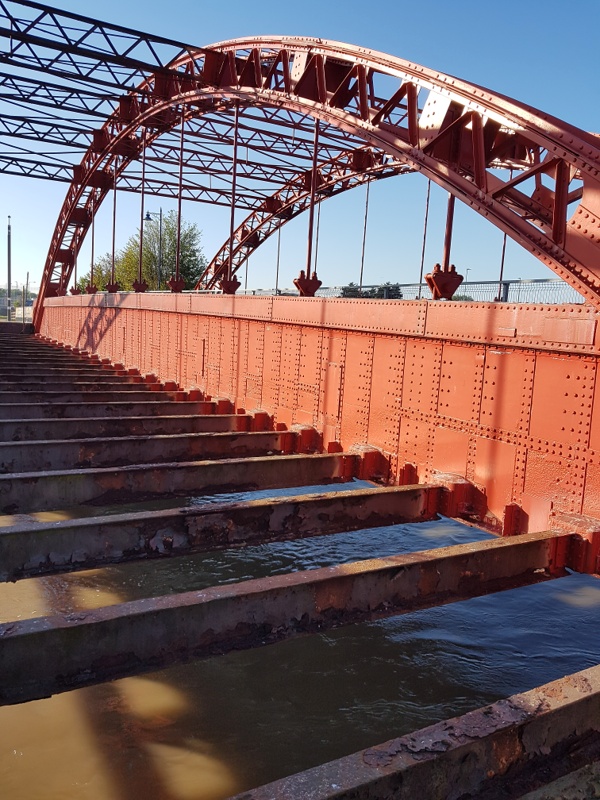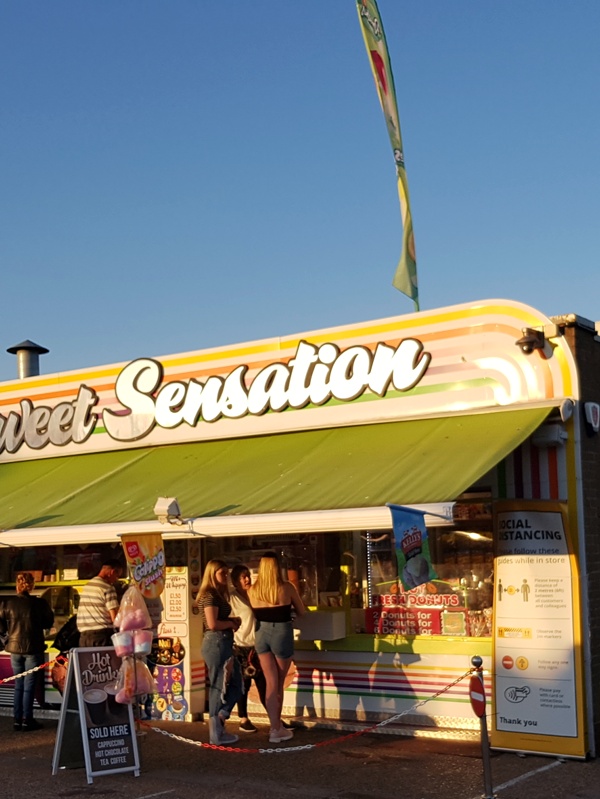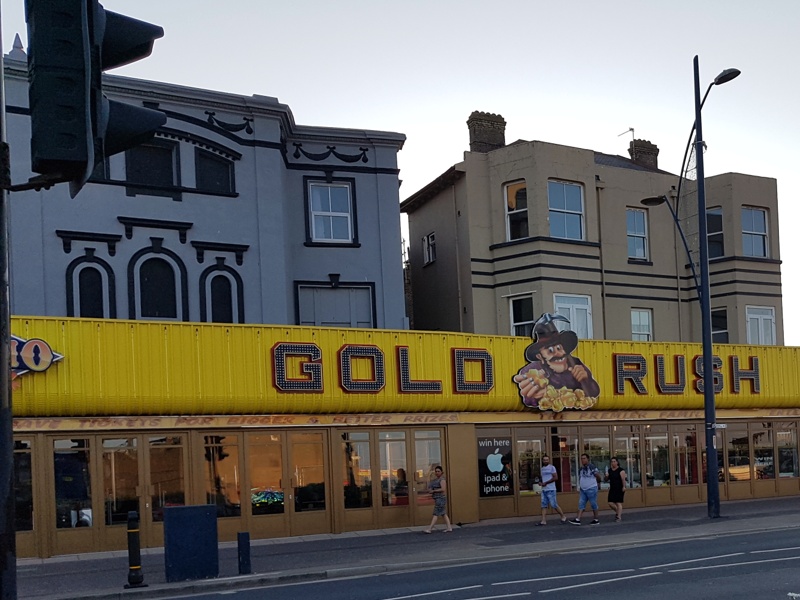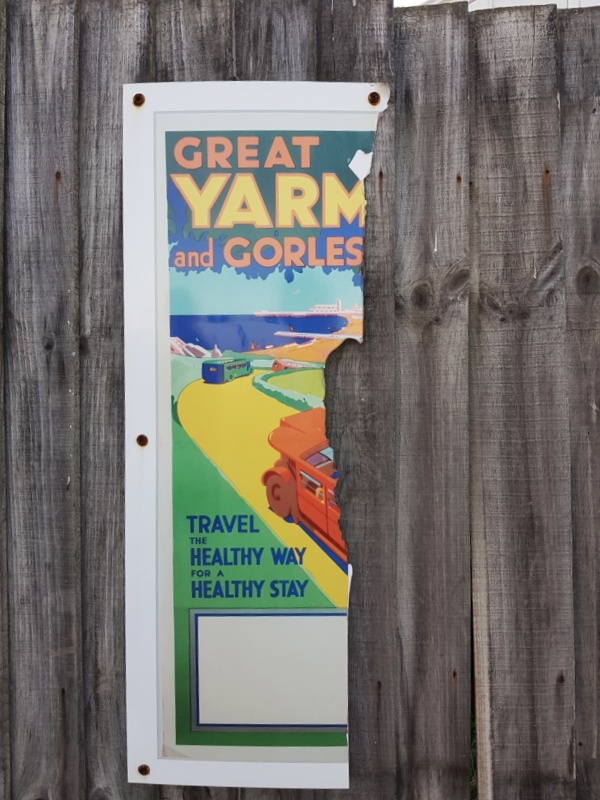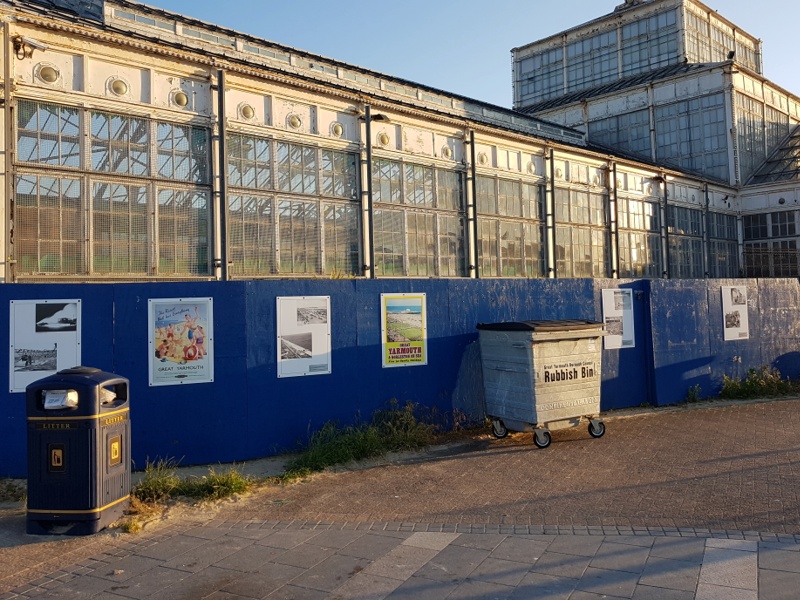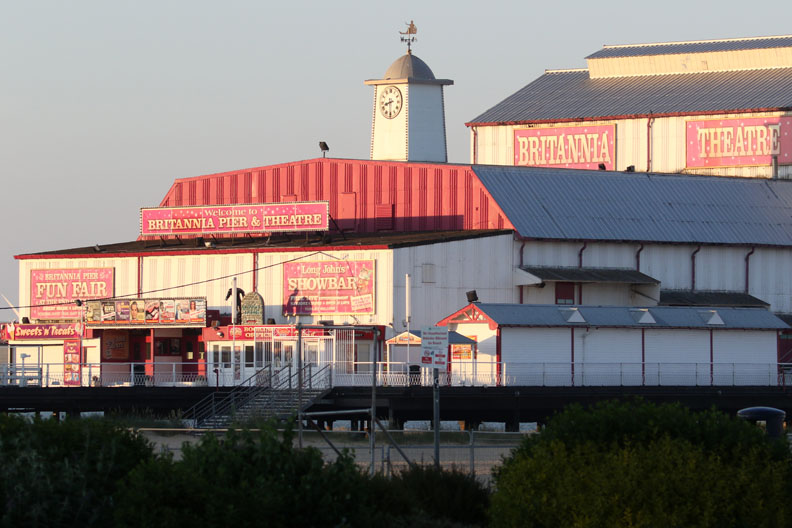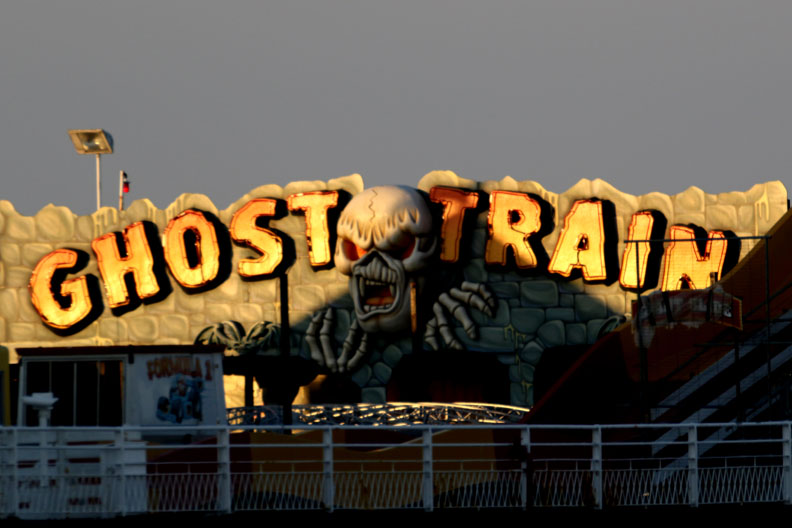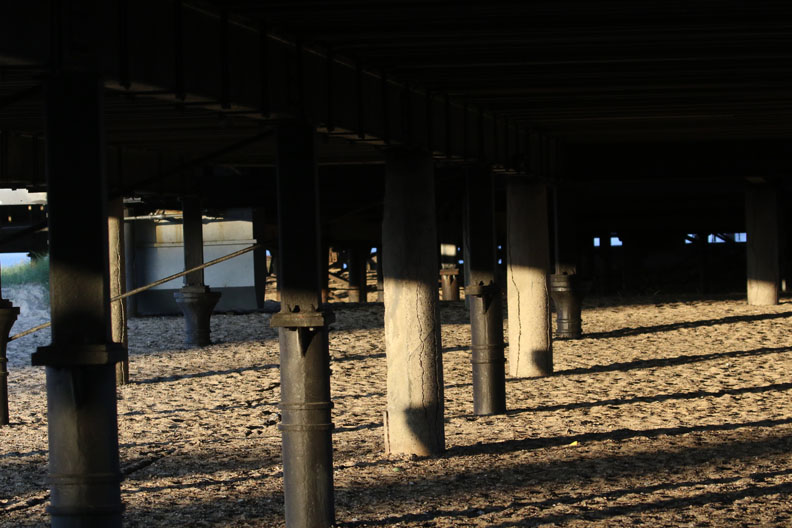 A stone's throw from this pier – beneath which many will have laughed and sung and shagged, else toked and toped and snorted – I chanced on this ringed plover, sitting on a second brood perhaps …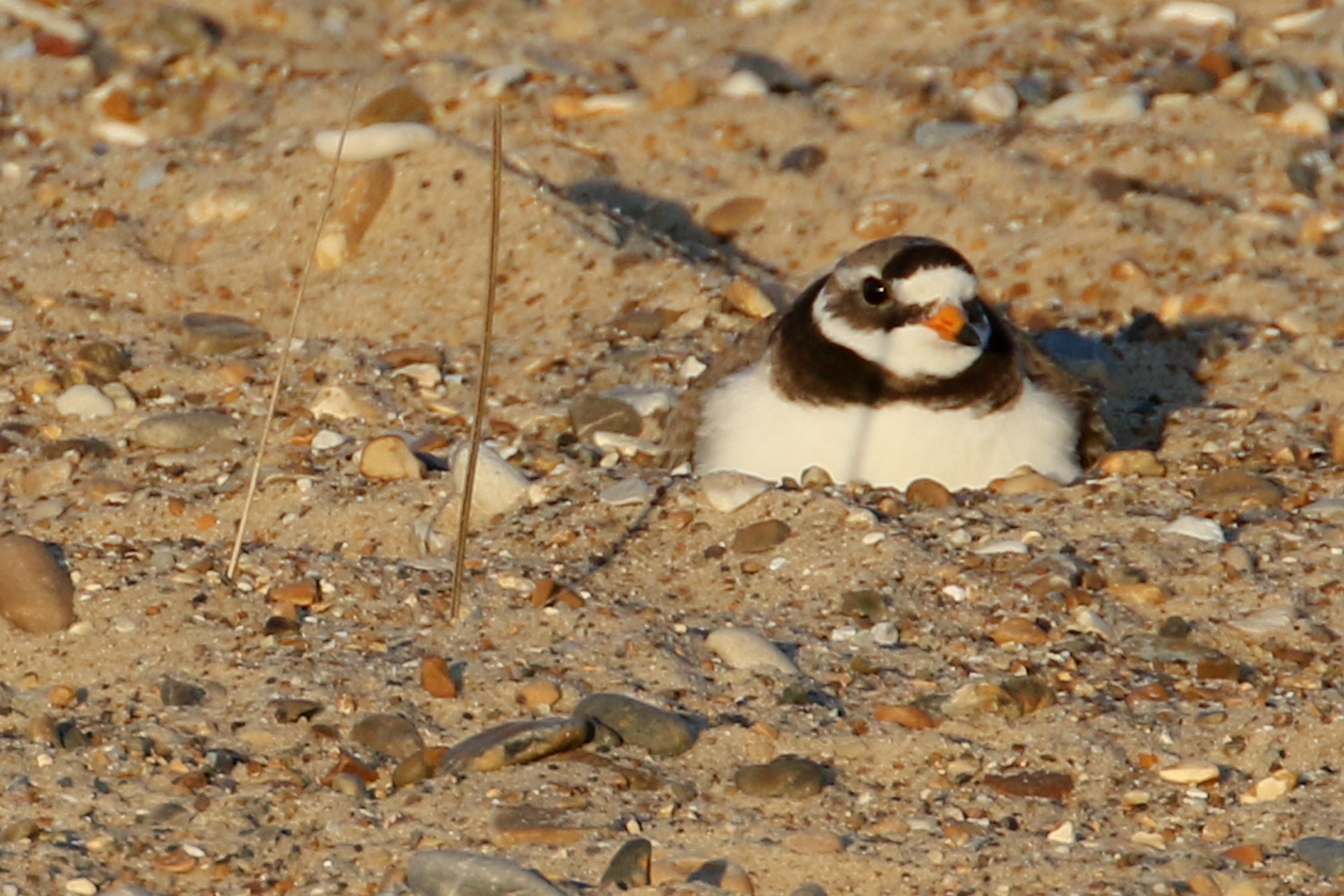 … shame about the two candyfloss sticks shoved into the sand, one of them throwing a shadow that bisects the bird.
Meanwhile, a mile offshore …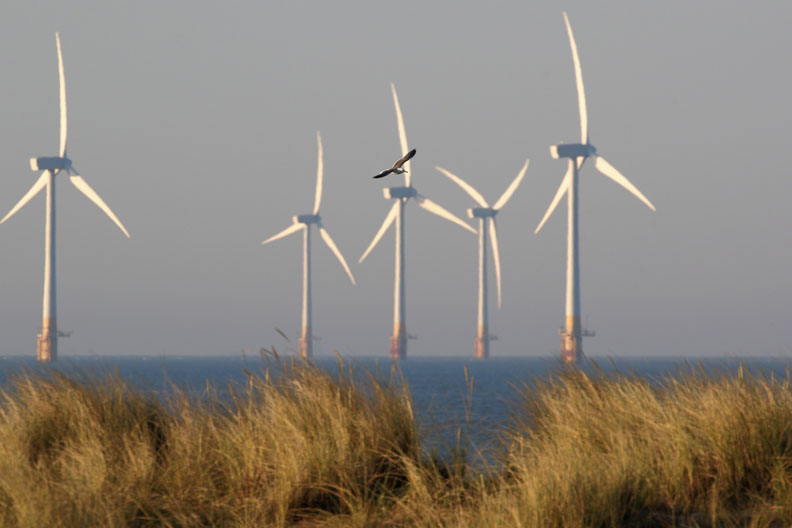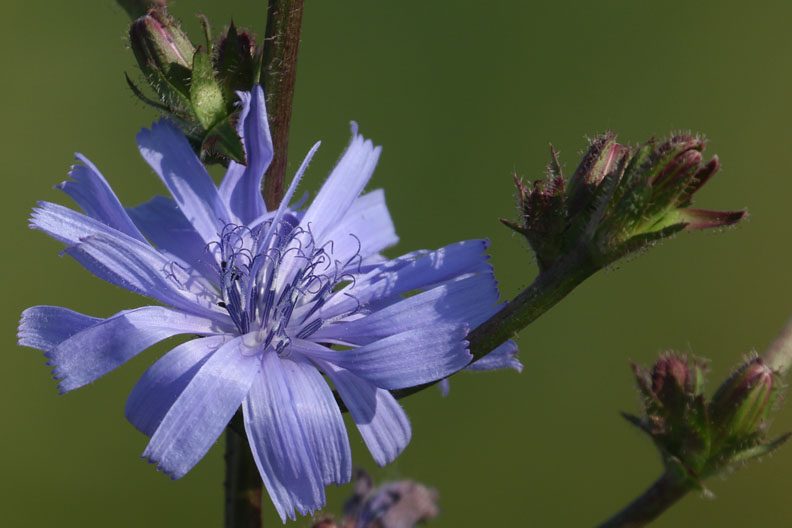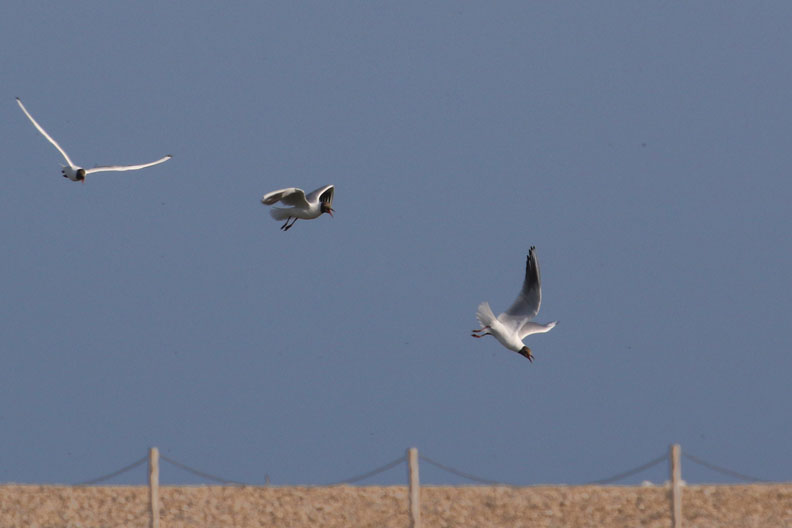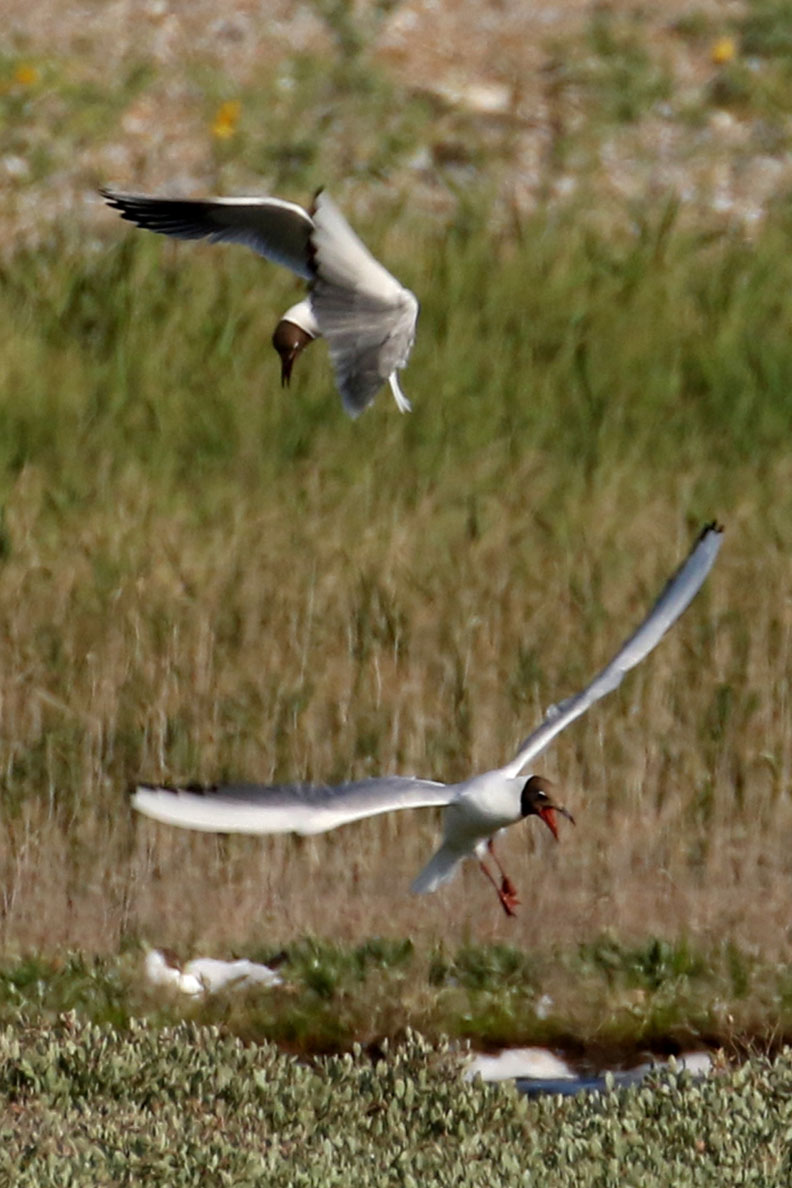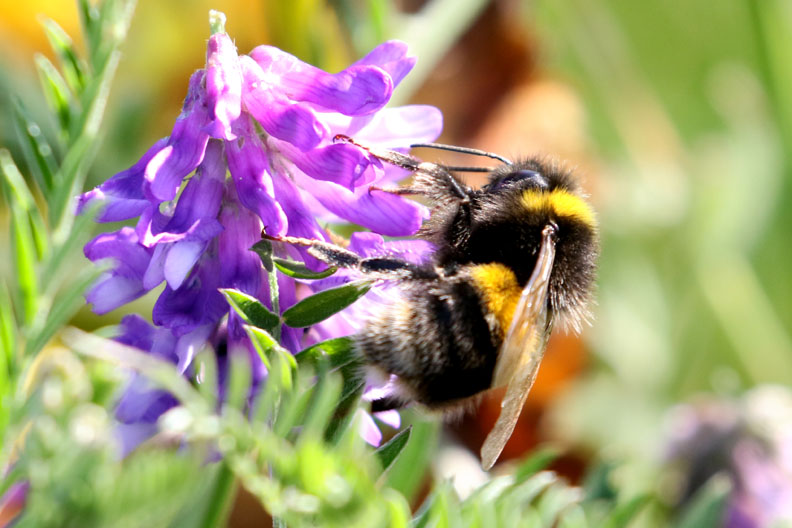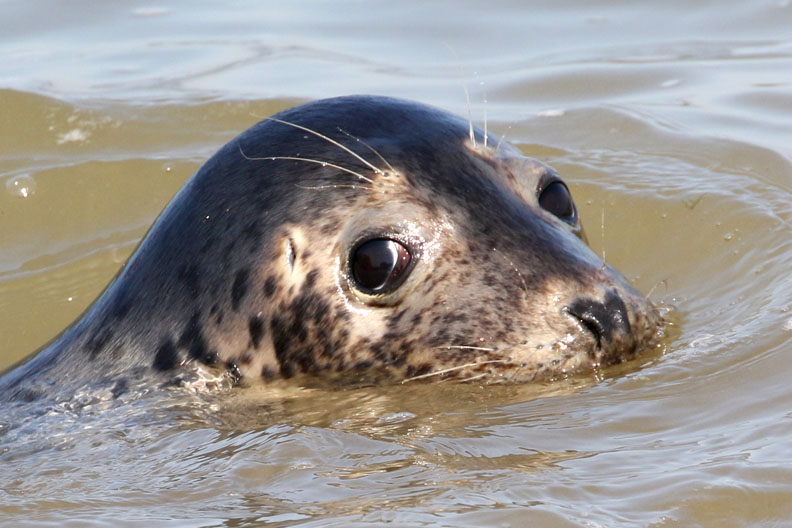 Those ruddy turnstones!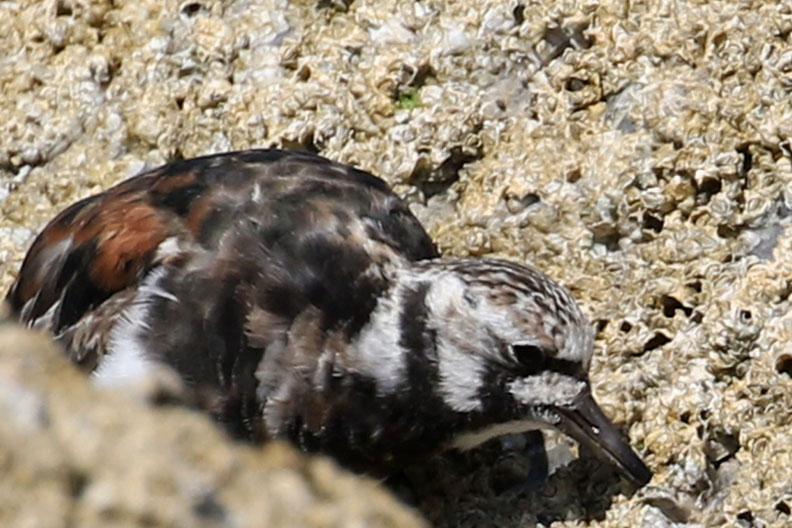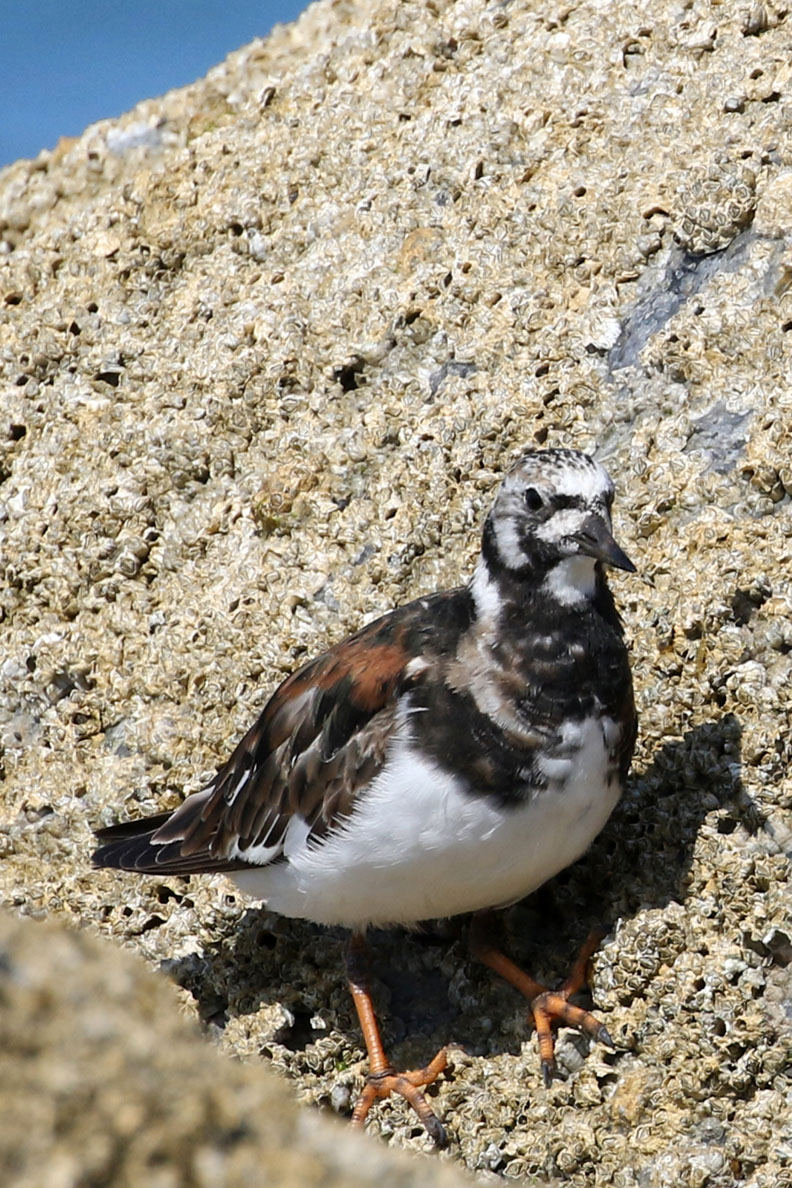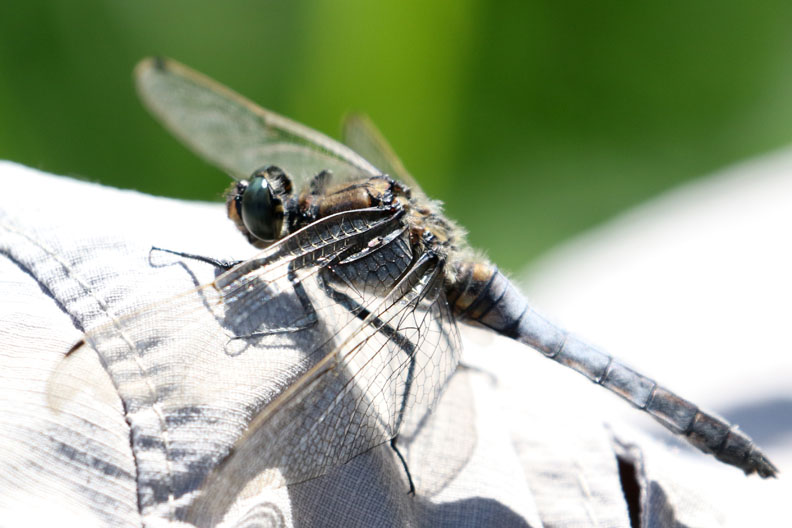 Snapped near Sea Palling, the yellow horned poppy is a coastal specialist.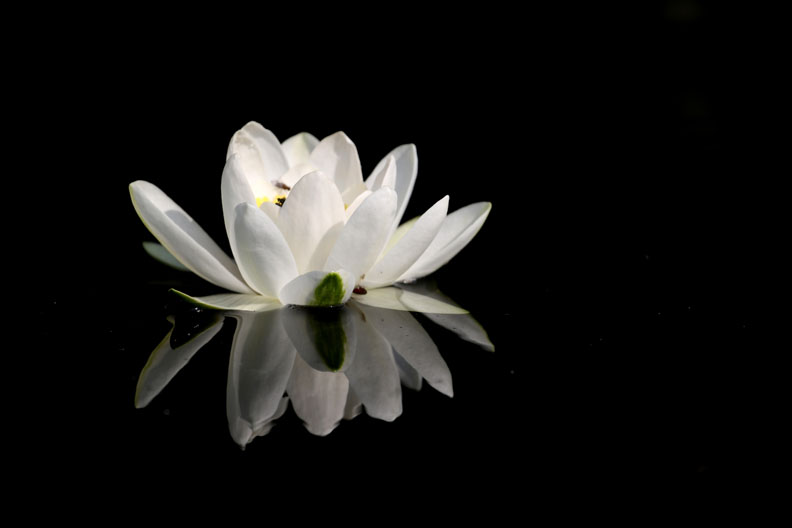 Out walking on Thursday evening, wondering where I'd spend the night, a raptor circled high above the marshes that edge the Thurne, downstream of Barton Broad. It never came closer than half a mile so I count myself lucky to get even these fuzzy images. But what is it? Habitat, and the opinion of a learned birding pal, suggest a male marsh harrier.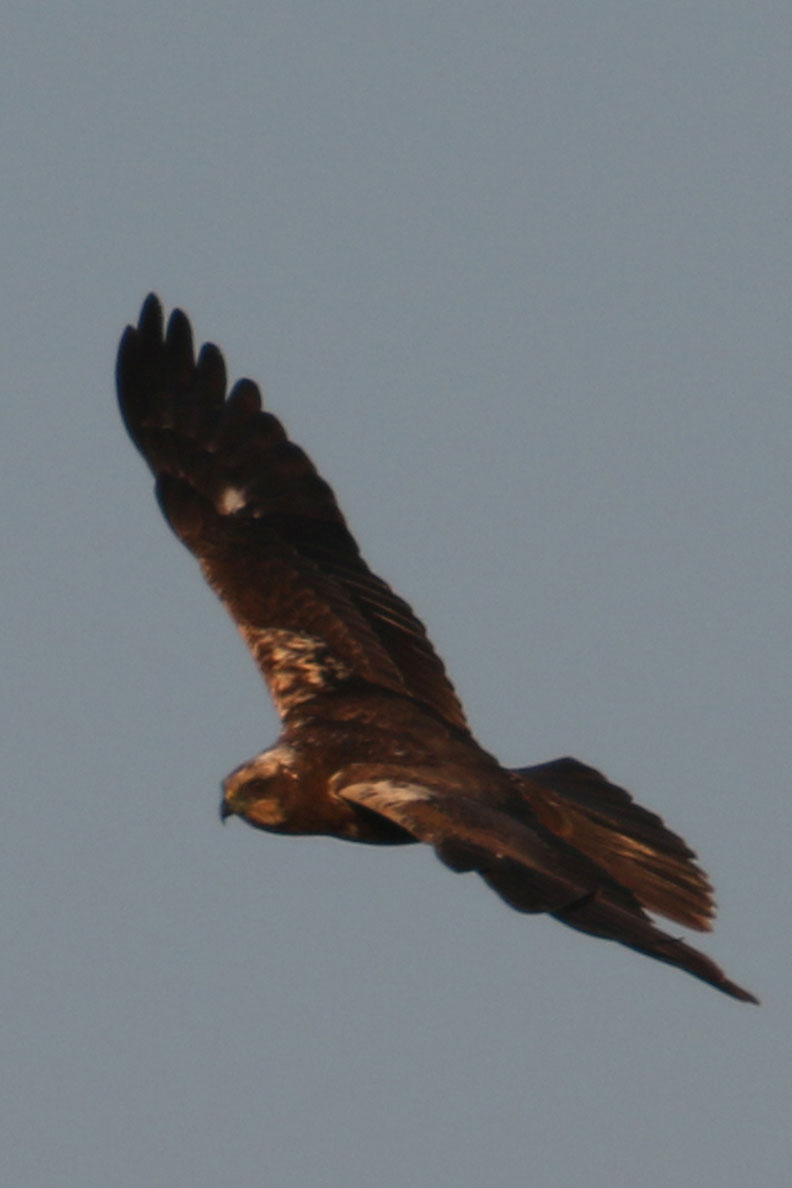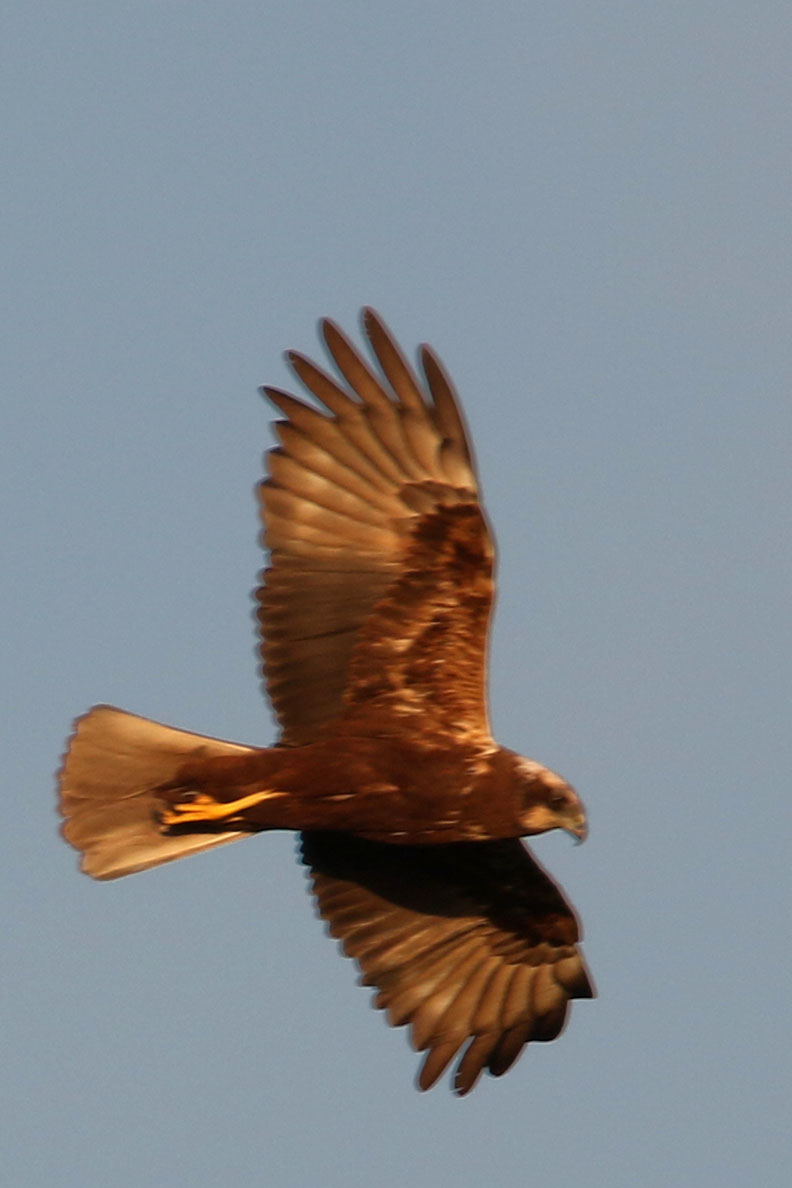 Deciding to return to the previous night's resting place, which I'd never do when wild camping on foot or canoe, I downed more of the merlot and watched another sunset.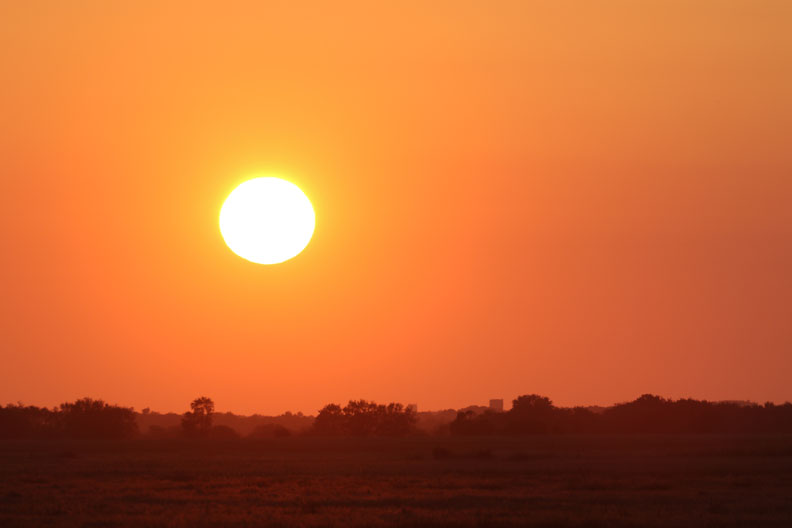 Turning in at midnight, I rose refreshed at four-thirty and by six was for a second time putting in – bucket-showered and caffeinated – on Barton Broad.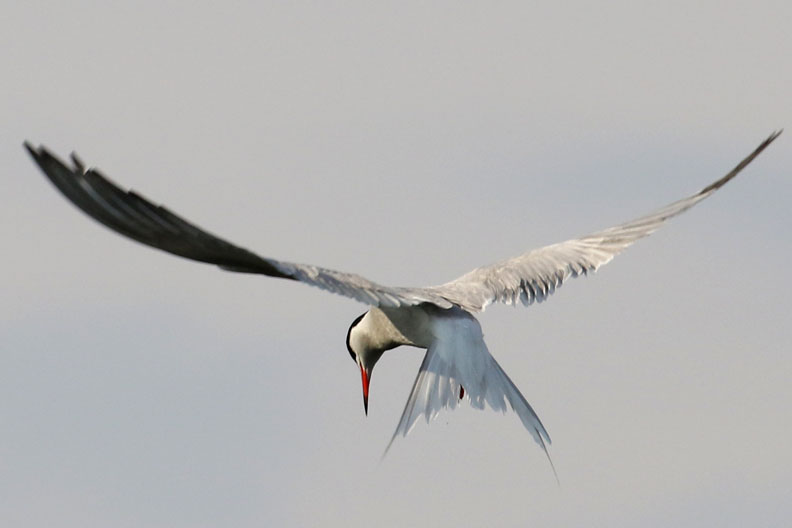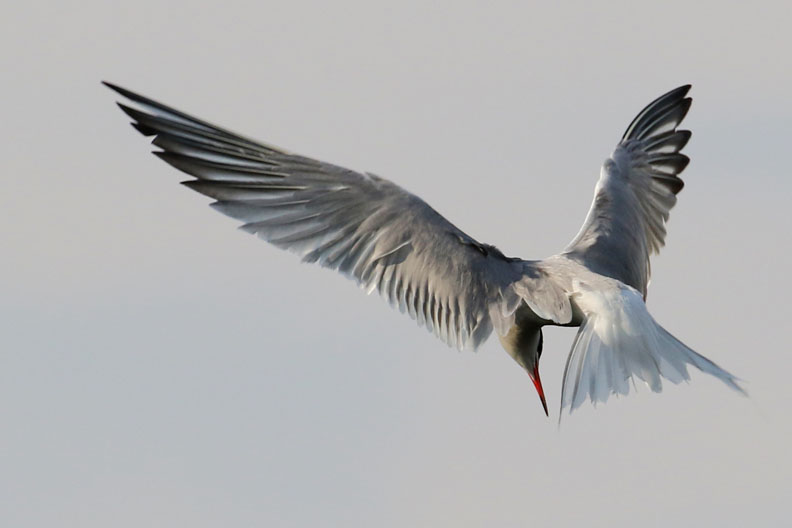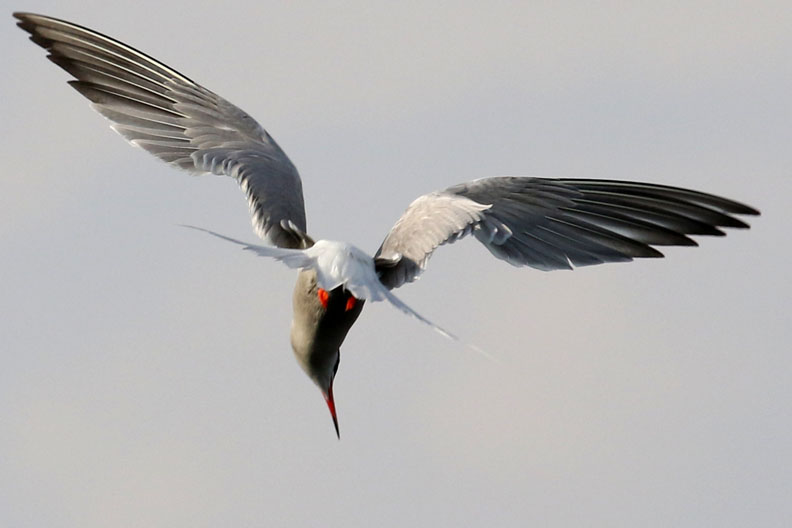 Off the water late morning I took the slow way home, following the coast road through Cromer, Wells, Hunstanton, Sandringham and Kings Lynn before crossing the Great Ouse, Nene and Welland – all on the final, tidal stretches of their mission to top up the Wash – for a northwest path through Lincolnshire and Leicestershire to arrive home mid evening on Friday, dog tired but happy.
* * *