It's a scorching afternoon, still and sultry.
A minute after putting in at Islip, I disturb a grey heron. It flaps a gawky take off across the river twenty metres ahead.
Ten minutes after that I hear a tiny plash to my right, followed by a tinier – barely audible in fact – thump beneath my outstretched legs.
Or do I imagine these things?
To my left, its proximity and trajectory telling me it had passed under the kayak, a grass snake crosses with more grace than the heron had. Head and throat, primrose yellow on creamy white and glinting in the sun, are two inches proud of the water. Its tongue flickers, alert to danger. Olive coils are flattened wide, rippling on the water like a sidewinder's on dunes for maximum backward thrust to propel their owner to the safety of reed beds on the east bank.
Mr Heron would have had it. Though a fish specialist, he, like most predators, is an opportunist.
My serious wild life kit stays put between my legs on the kayak's inflated base. By the time I've brought boat to standstill, retrieved camera and long heavy lens from sealed dry sack, powered up, removed lens cap, pointed and focused – bird and reptile would be long gone.
As for the phone, encased in its own transparent dry sack and hanging from my neck for instant action, I know when it can deliver and when it can't. Bird and snake are in the latter category but these pictures, captured as I row, row, row my boat gently down the Nene, are in the former.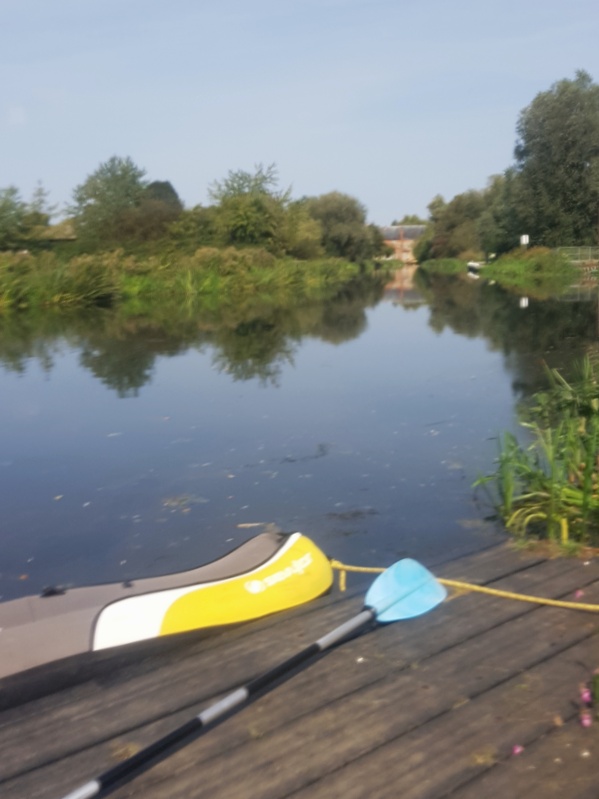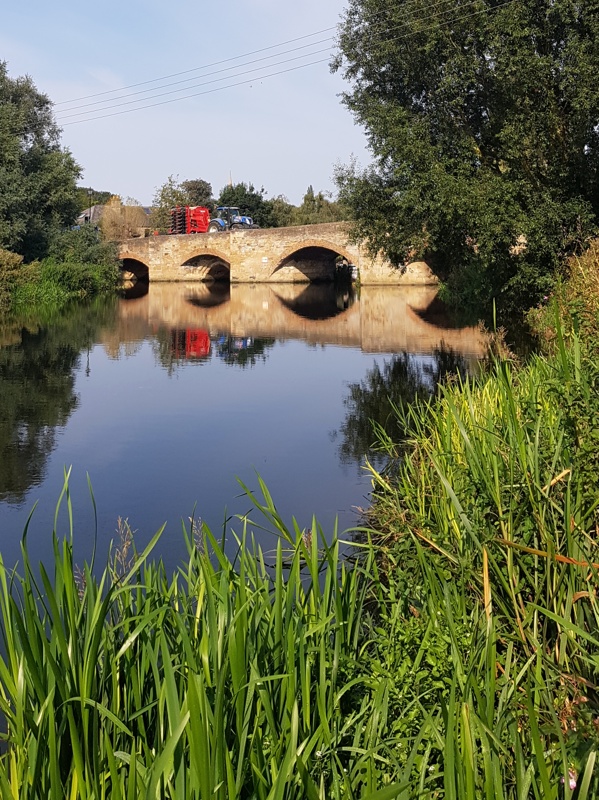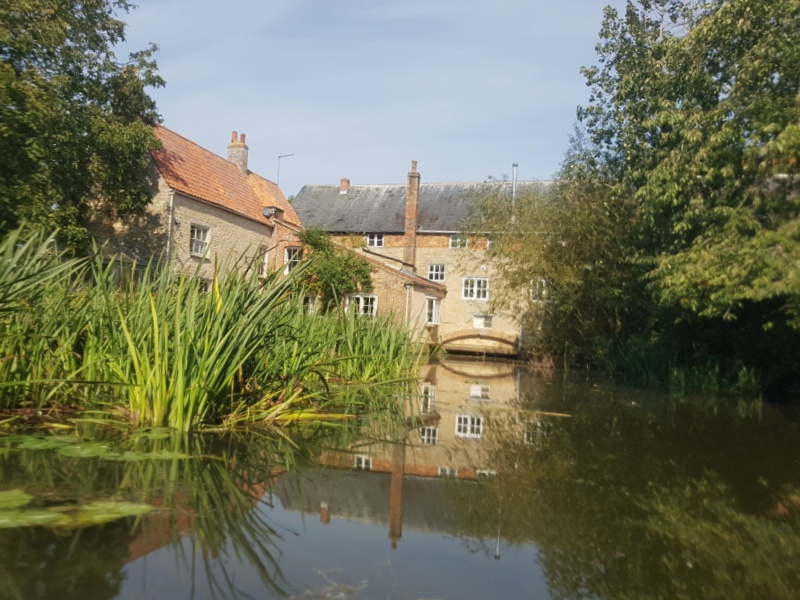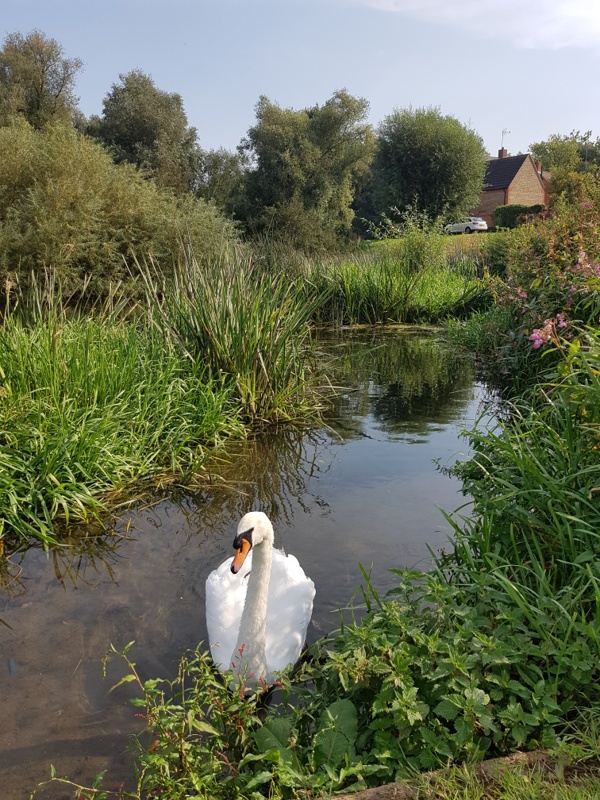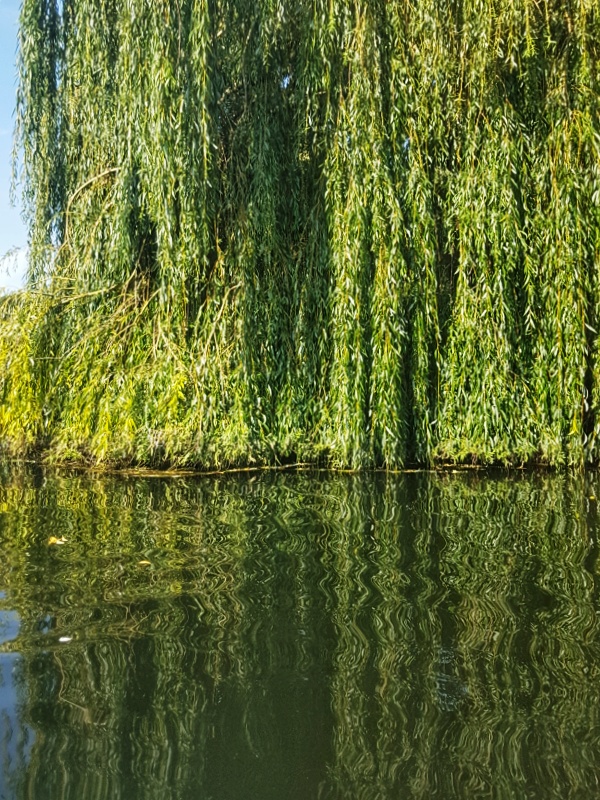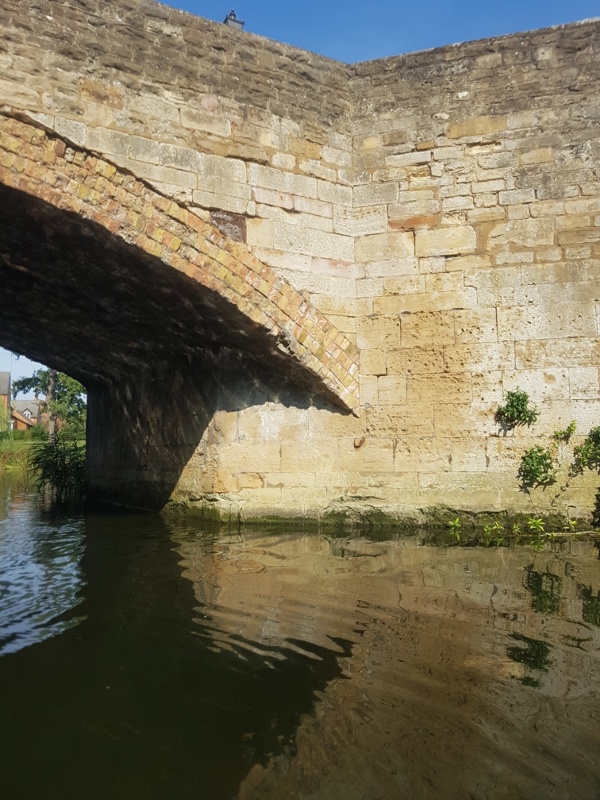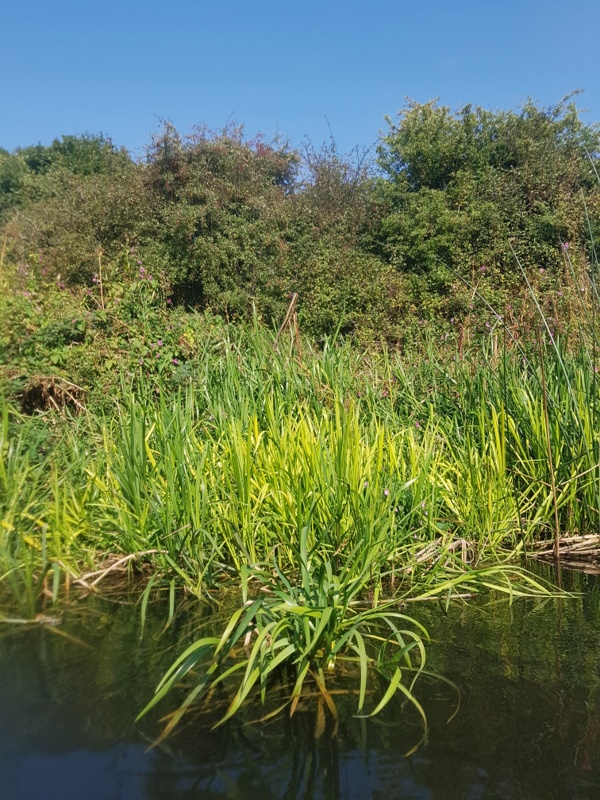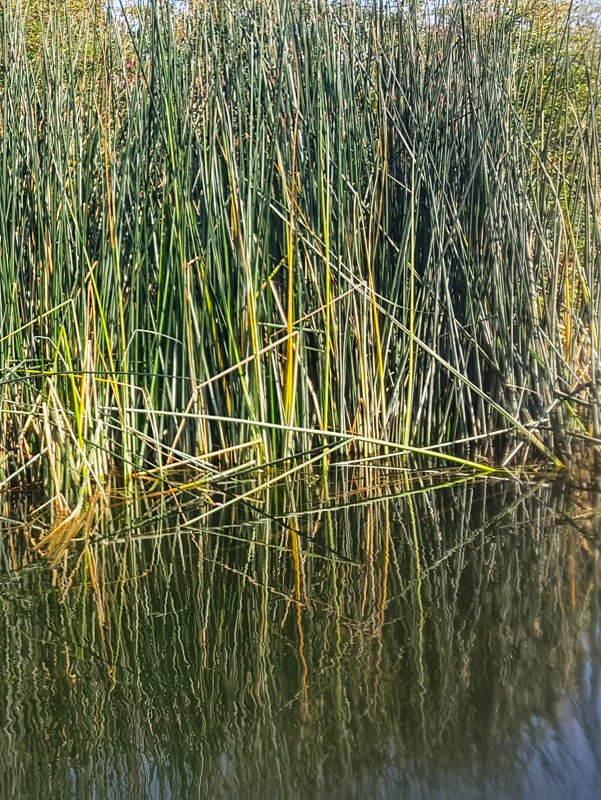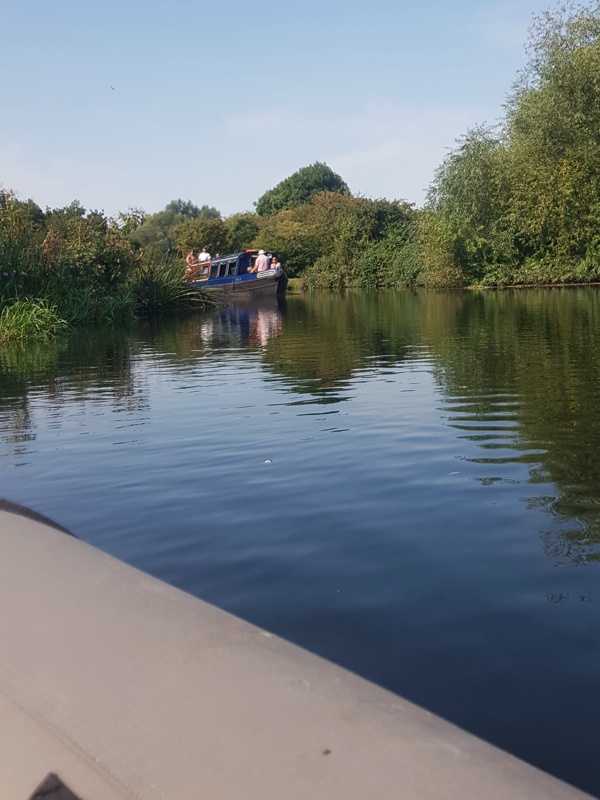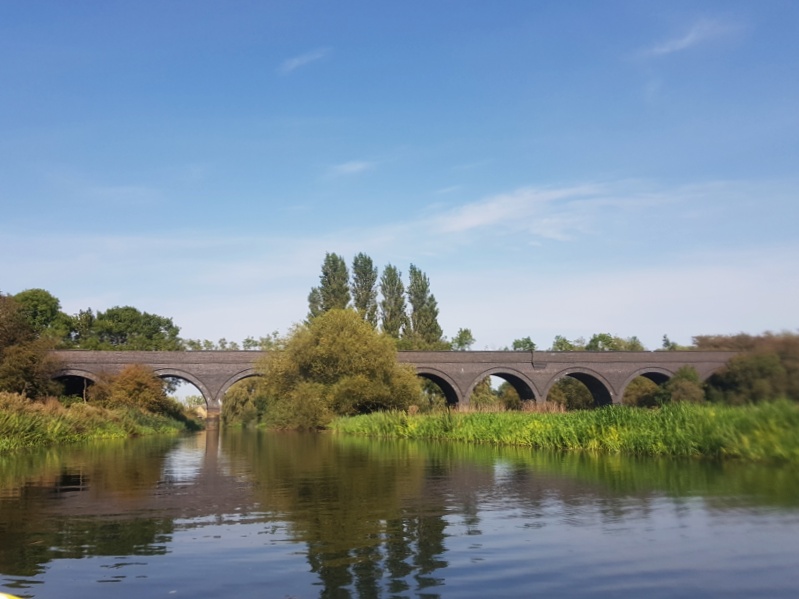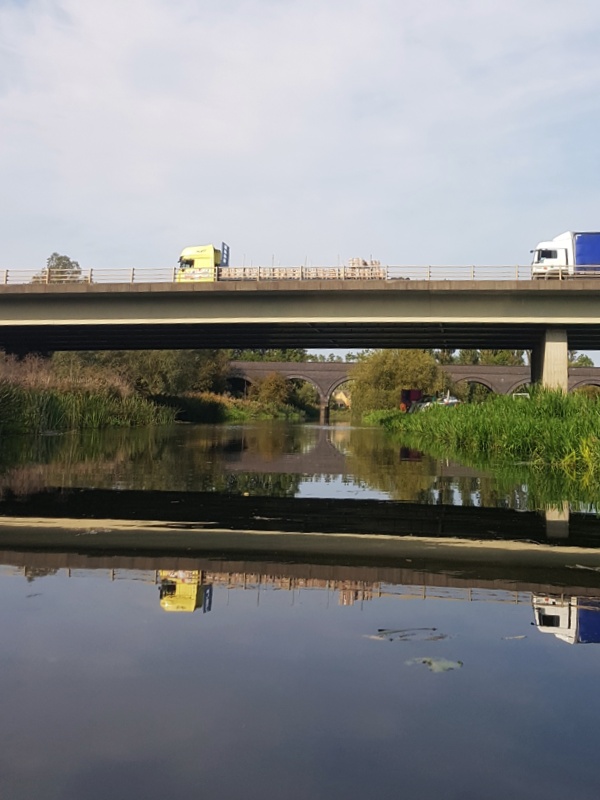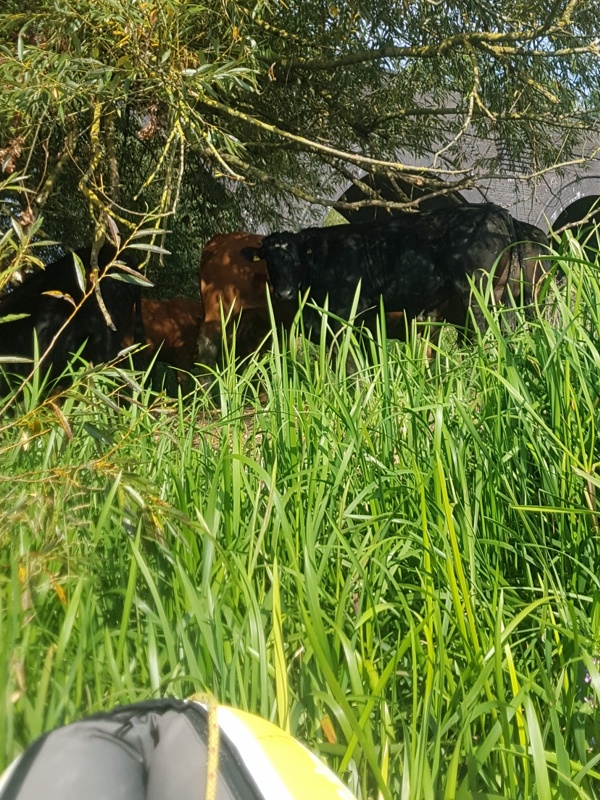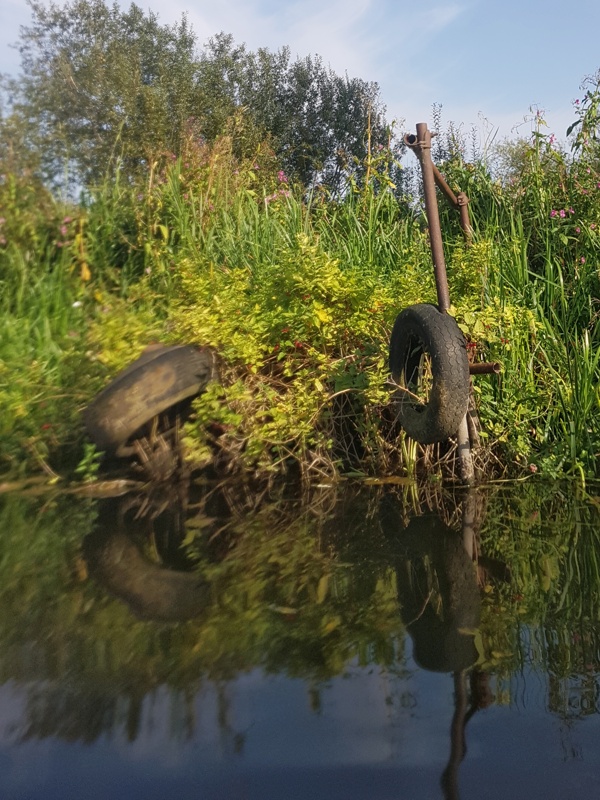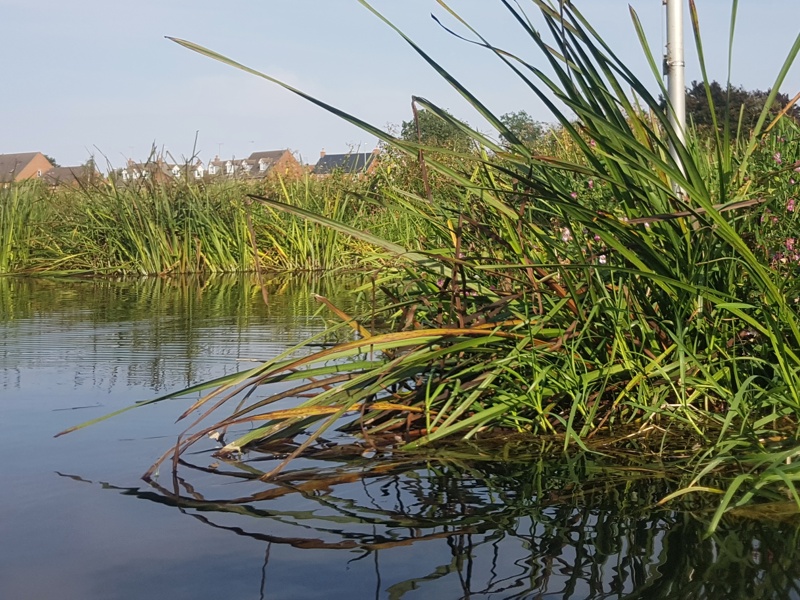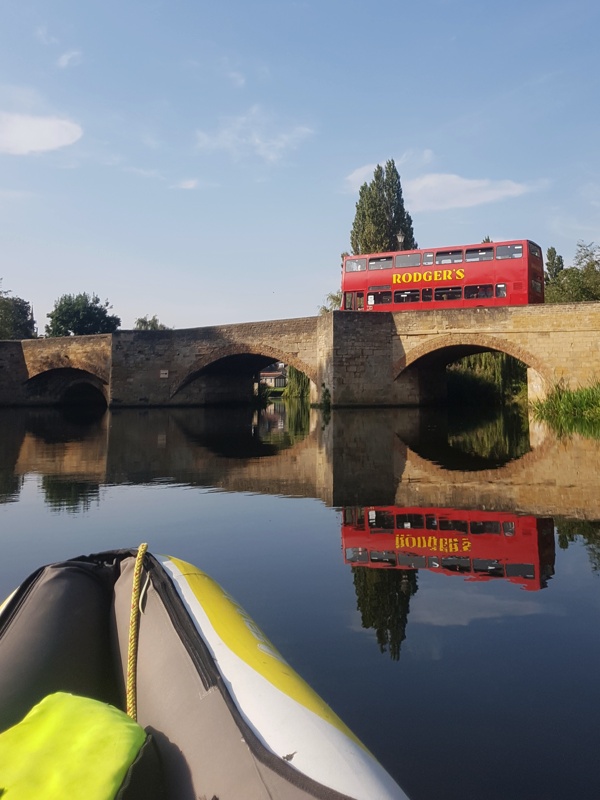 Seconds later a double decker run by rival operator, Hammerstein, made its way across.
Climb every mountain!
Ford every stream!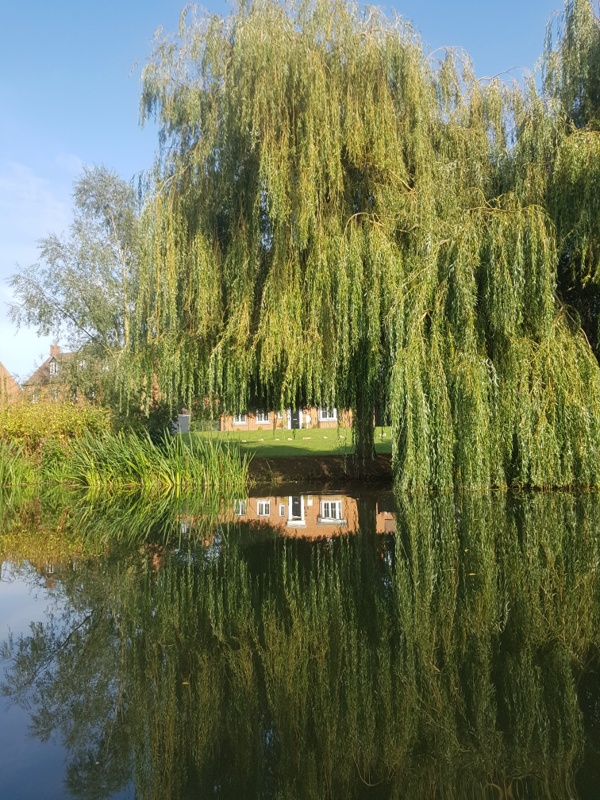 As far as I can tell, newbuilds these days are in small towns, not big cities. All are close to fast roads of course. In this case the A1 via A14.
Here's a thing. A sluice runs from the Nene into a small area of wetland overlooked by a new housing estate on the edge of Thrapston. These mini nature reserves, amid otherwise banal estates, are to be seen all over eastern England. There are plenty around Nottingham, fed by the Trent.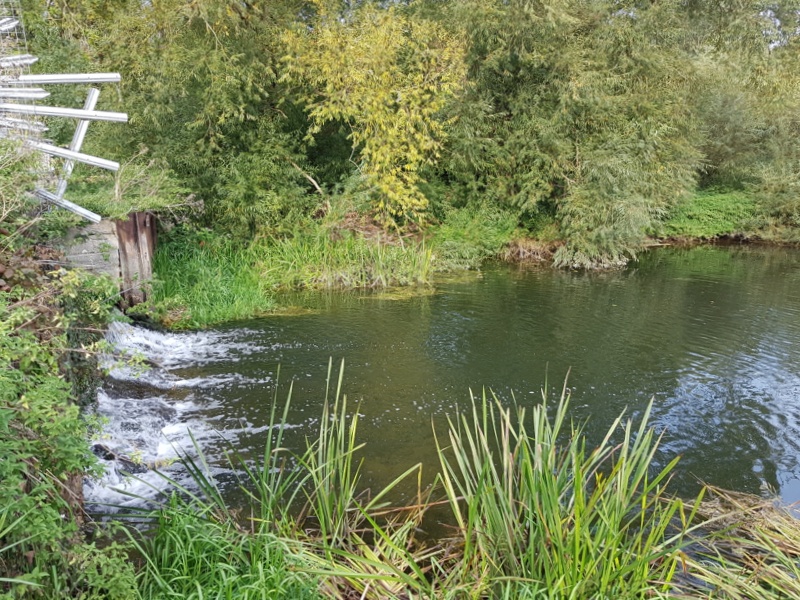 This one caught my eye as a textbook pike haunt. Below such fast water they'll hover, ready to ambush smaller fish. In this part of the world – Hunts, Beds, Cambs – I've seen leviathons in similar spots. The small size of this mere says it won't house monsters but, as my eyes get used to the green depths, I spy two elongated shapes some two feet long. That unmistakeable snout, and dorsal fin set far back and close to the caudal, are dead giveaways.
I take a few shots with the 7D and long lens. They won't be great but would have done for ID. Alas, they're Raw files, inaccessible till I get home and on a real computer.
Now I'm in the Kings Arms at Thrapston, eking out a pint of something local and more than acceptable, I need to look at the OS map on my phone and figure out where I'll sleep tonight.
*