This sneaked into my inbox the other day from my home contents insurers.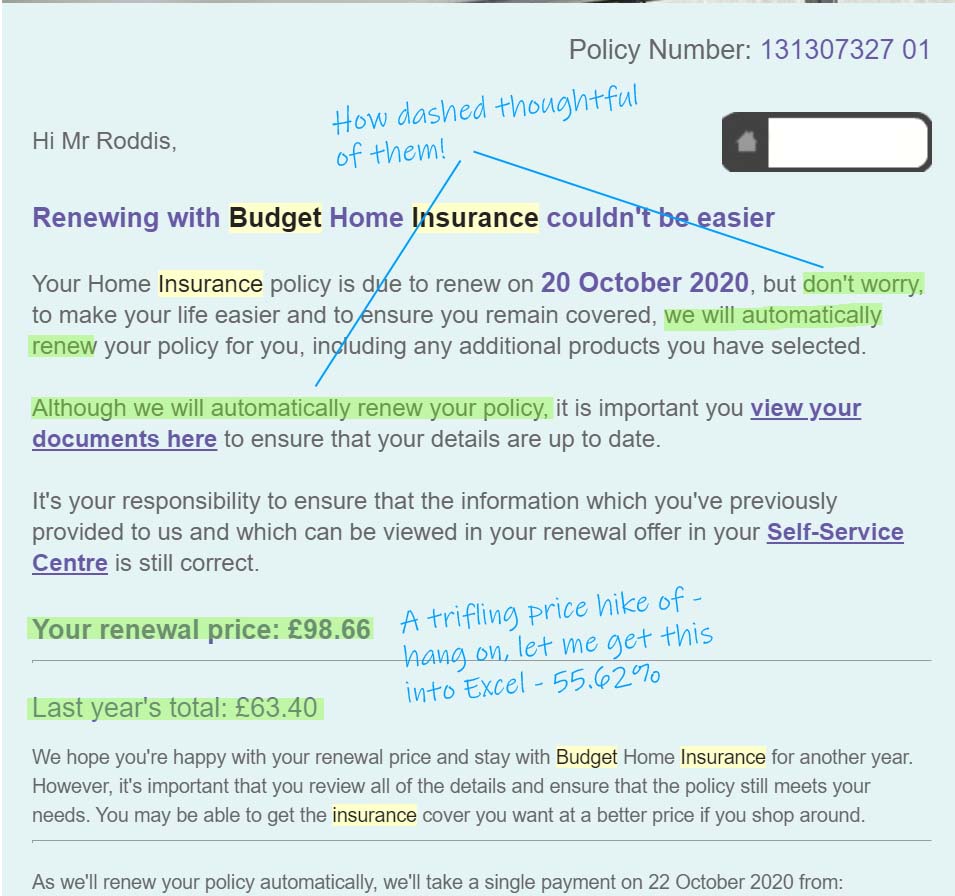 Can I go to the website and deselect auto renewal? Can I buggery! I have to slalom through the maze of phone flow-chartitude we've all come to know and love. I'm speaking to a real person in under five minutes – a personal record – but the conversation proper lasts thirty seconds.
With my details loaded, he asks:
How can I help you today, sir?

I want to cancel auto renewal.

Any particular reason, sir?

Two actually. One, I'm agin it in principle – I like to shop around. Two, this is a hike of more than fifty percent.

I see, sir. I can do you a renewal at last year's price.
Tempted as my Greater Self is to tell him to stuff it – politely of course: he's not the organ grinder – my Lesser Self races with etched circuit speed through what Boolean logicians call a truth table:
I want to spend another hour of my life perusing home insurance policies: TRUE/FALSE
I'll take it. Have a nice day.
*