By far the commonest tit – in fact the commonest non water bird, period – in Attenborough is the blue tit. Here's one snapped yesterday as I took advantage of the sunshine, and highest temperatures in many a month, to stroll out with camera over shoulder, my whopping but hand holdable 100:400 lens plus 1.4 extender screwed on.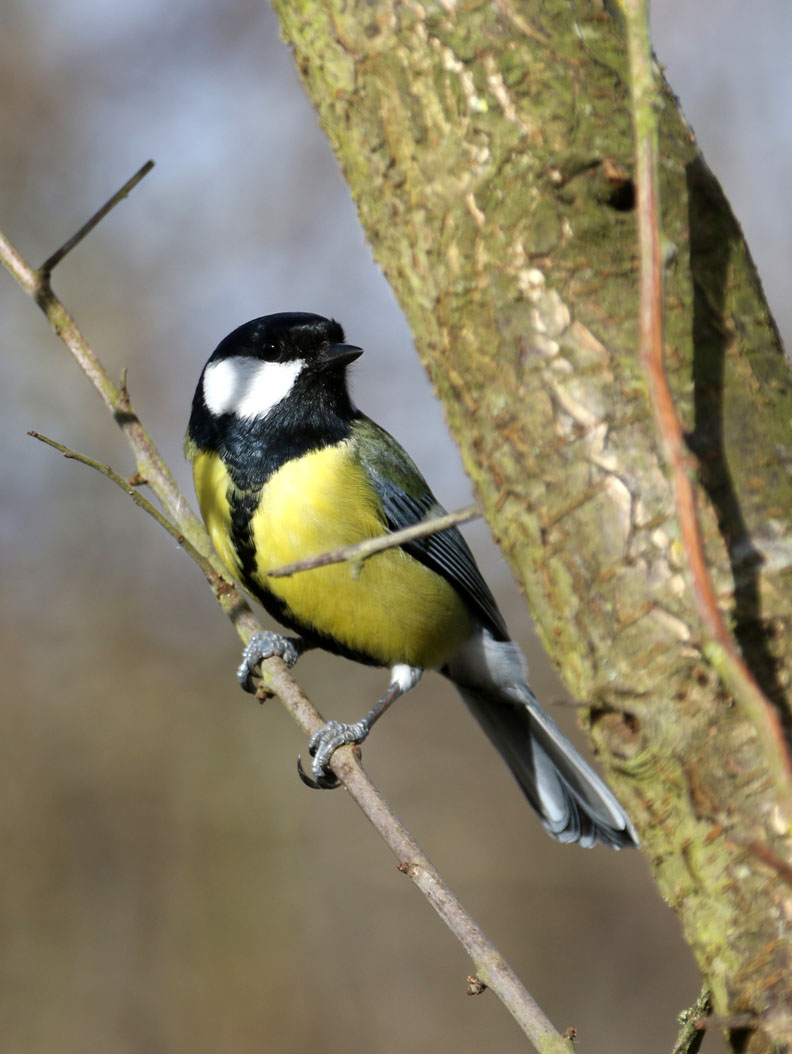 Update two days later. Friends have written in to say the above is not a blue tit but a great tit, the black band running down centre of chest a dead give-away. Since two different friends have assured me the black and white tit a few pictures down is also a great tit, you may deduce two things. One speaks to great variety within a species. The other is that if I say 'robin' you'd best run your own check that it is not in fact a golden eagle or juvenile penguin.
How about this for blue tit: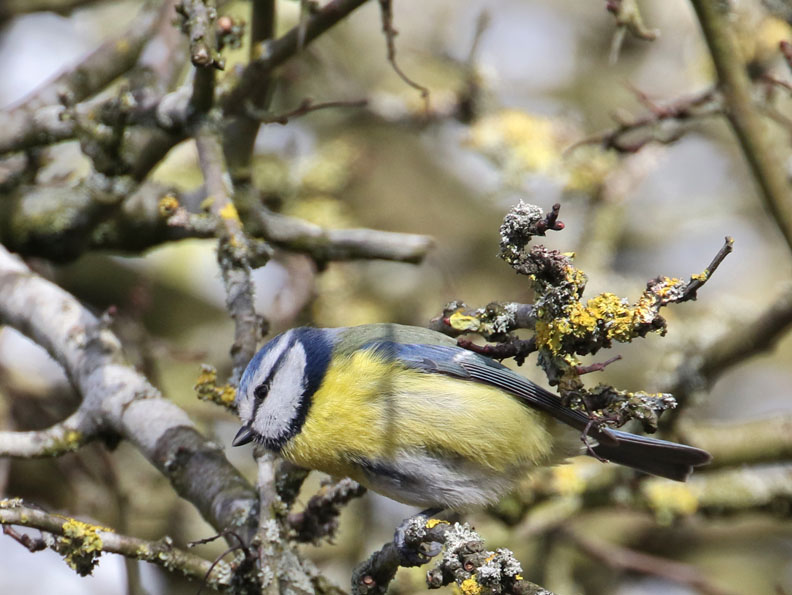 Runner up on frequency of encounter, and pipping it on boldness, is the robin. I've seen a person feed blue tits from extended palm just once, but often witnessed the same with our beloved redbreast.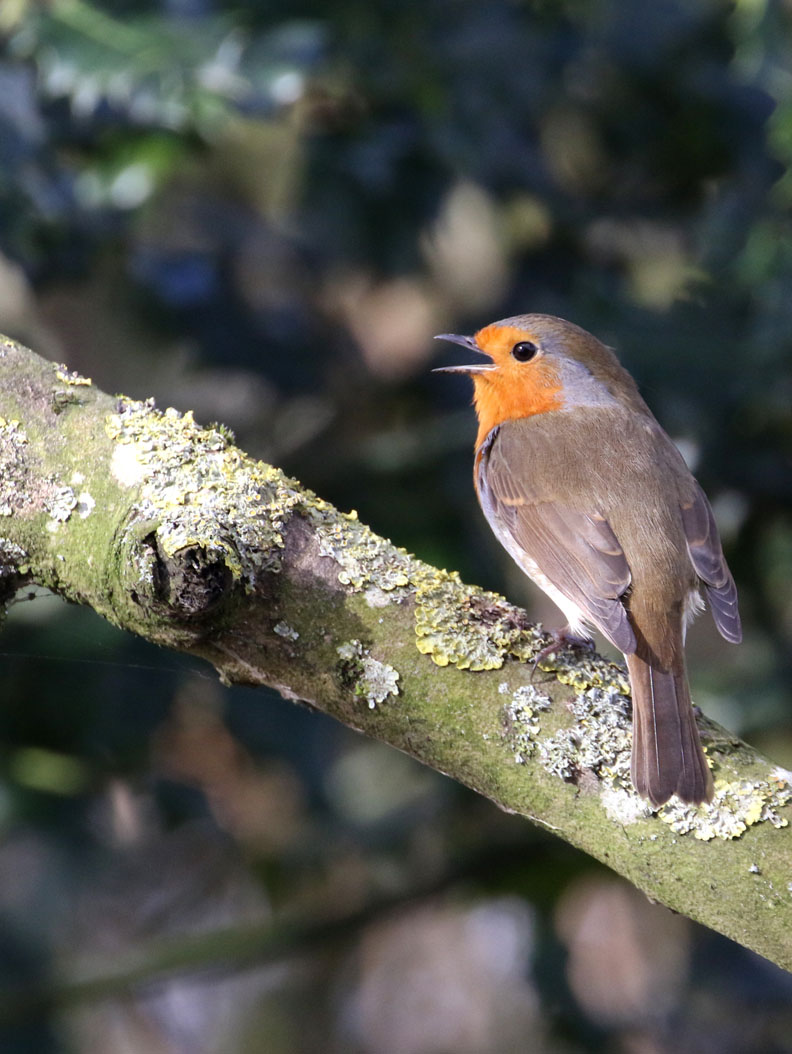 But back to tits. Less frequently sighted is the long tailed. I guess the warmth, with its attendant call to courtship – and the fact that at Attenborough there may indeed be such a thing as a free lunch –  has inflamed and emboldened them.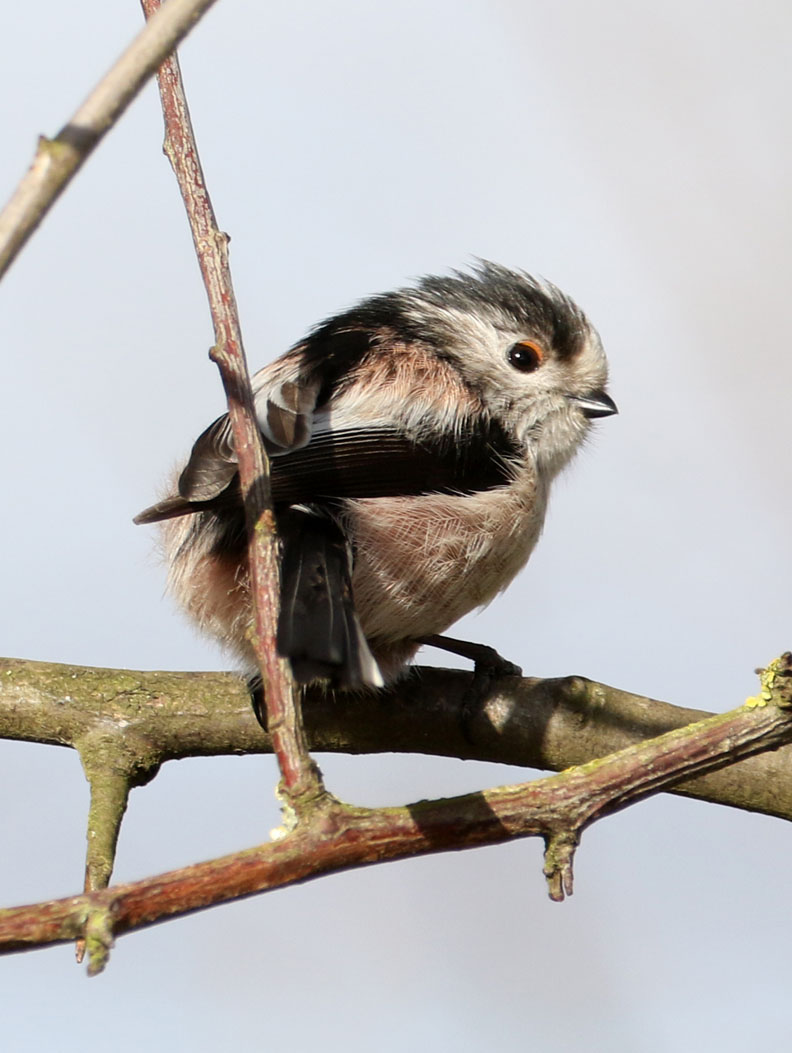 As for this handsome dude or dudess, I – my ornithology as thin as a Boris Johnson assurance – am having difficulty placing it. Consensus at Steel City House is coalescing around its being a great tit, though images online, and in the Collins Guide app on my phone – Apple or Android, with birdsong it's a steal at £14.99 – show a yellow on the breast that's quite absent here.
Juvenile perhaps? It was snapped two days ago as light drained from a late afternoon sky. I had ISO on auto, so gots the shots, but at cost of high digital noise.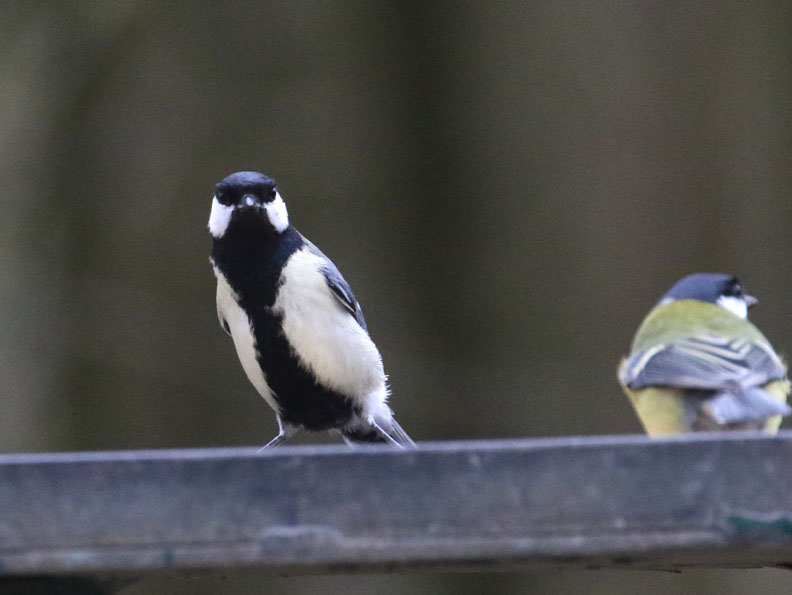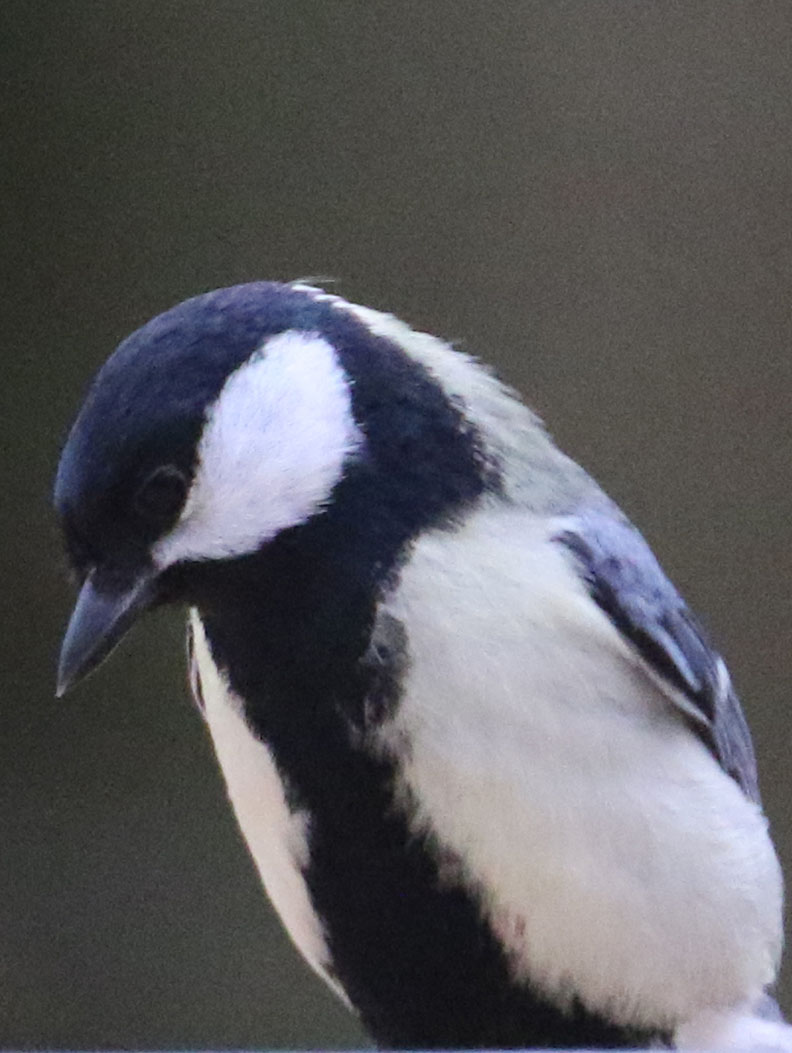 Any suggestions?
Naturally, musings on tits lead to the serious – nay, existentially imperative – matter of mating. Just yesterday I saw for the first time the famous courtship dance of my favourite water bird, the great crested grebe. Last summer, you may recall – and if not here's the link – I was blessed to snap the upshot of such romantic madness as proud parents ferried and fed hatchlings on their backs. Now I was getting the prequel.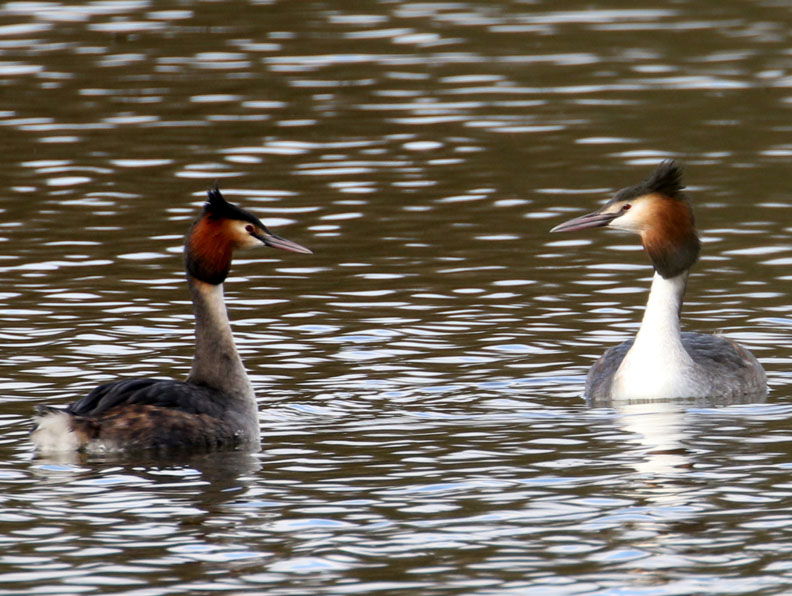 If you haven't seen this, then now's the time. GCBs aren't hard to find. All you need is access to clean lakes, meres or rivers. (In my experience that last is less favoured but I do often see them on the Trent.) Splendid at any time, to see them confront one another with vigorous shaking of those gorgeous chestnut heads – all the more erotically charged, I imagine, when sun-refracted water droplets fly in every direction – is a thing worth getting out of bed for.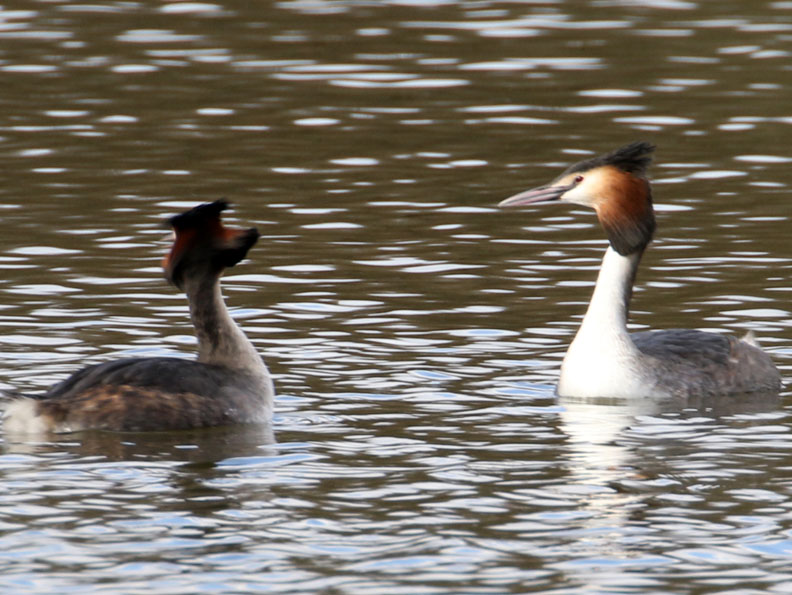 I wish I could have given a taster. For the first time since acquiring my Canon 7D, when I gave it a minute or so fresh from the box, I slid a thumb button – it's a miracle I even located it – from still camera to movie mode. For ninety seconds I filmed the tango. Except I didn't. I now see that switching from snap mode to video is what scientists call a necessary but insufficient condition for filming the dance of the GCB. You must also press to commence. Watch this space.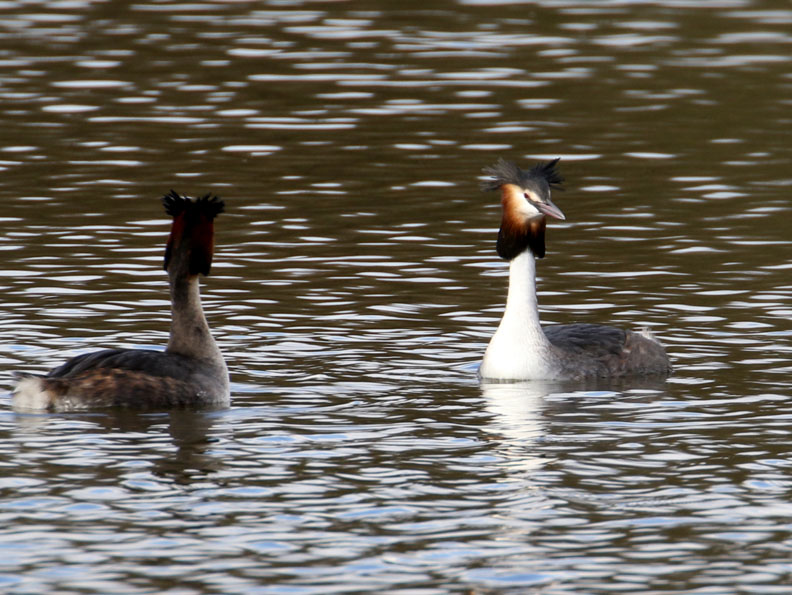 Meanwhile, in spring the birds go berserk. You had to be there.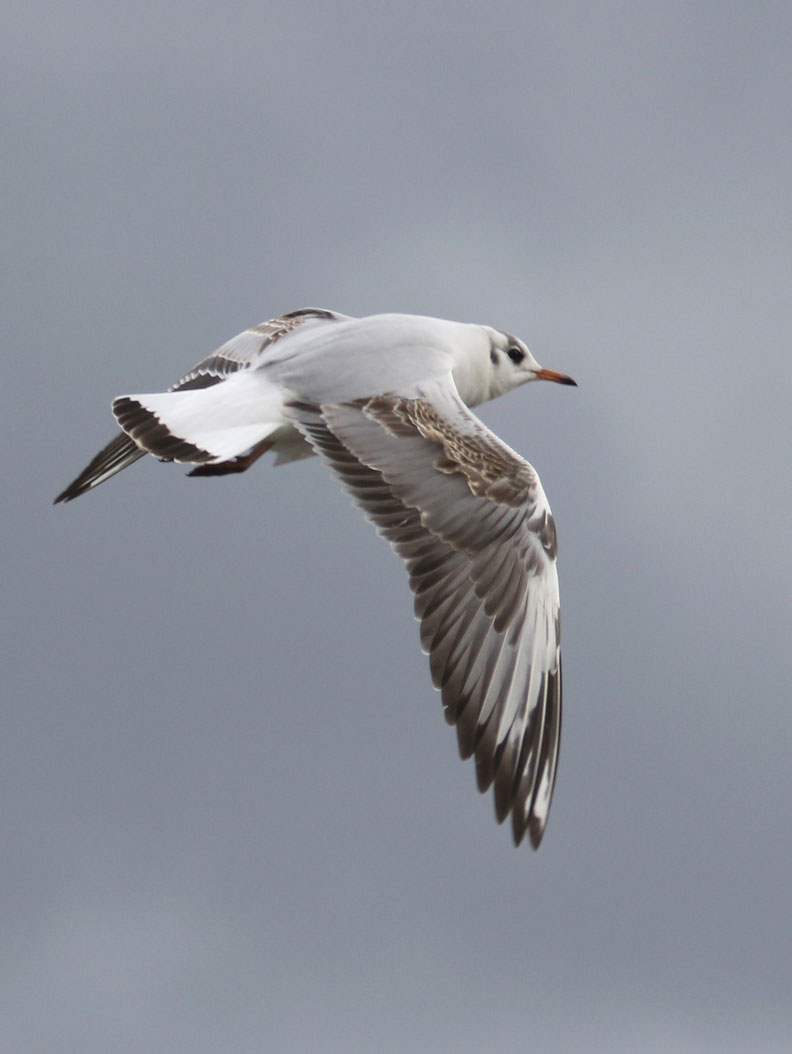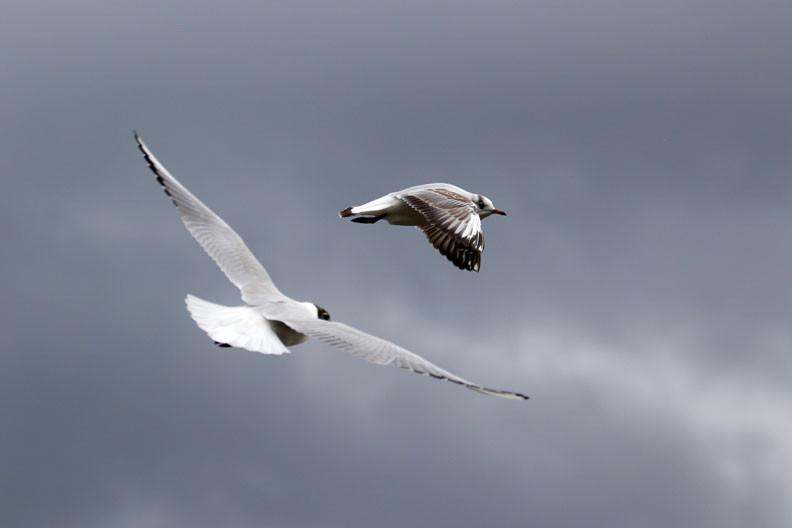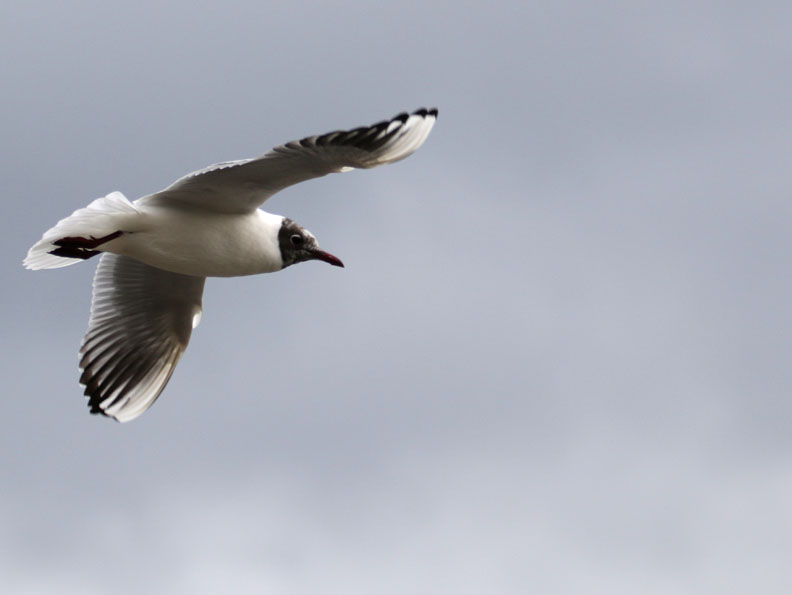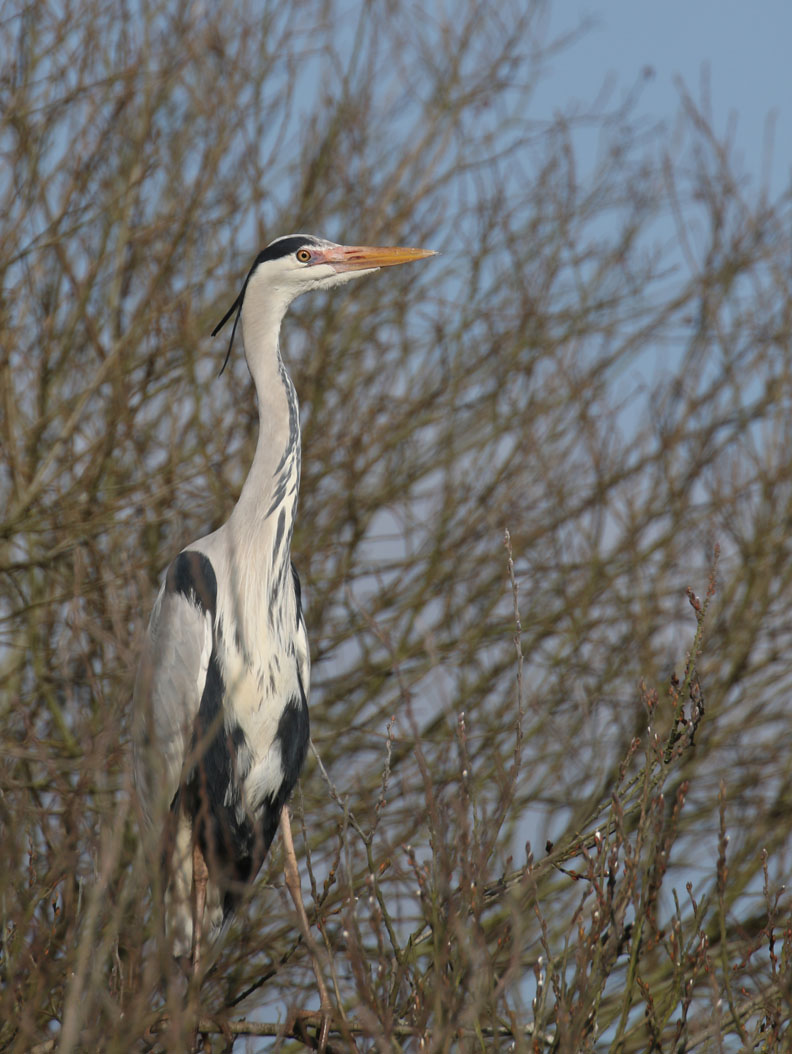 These next lack the sharpness I'd otherwise require in a 'keeper'. I was watching this lone heron across a hundred metres of mere, in the hope it would take to the air. (My heron shots are many but few show them in flight.) Pin sharpness at that distance is rare, especially with hand held kit.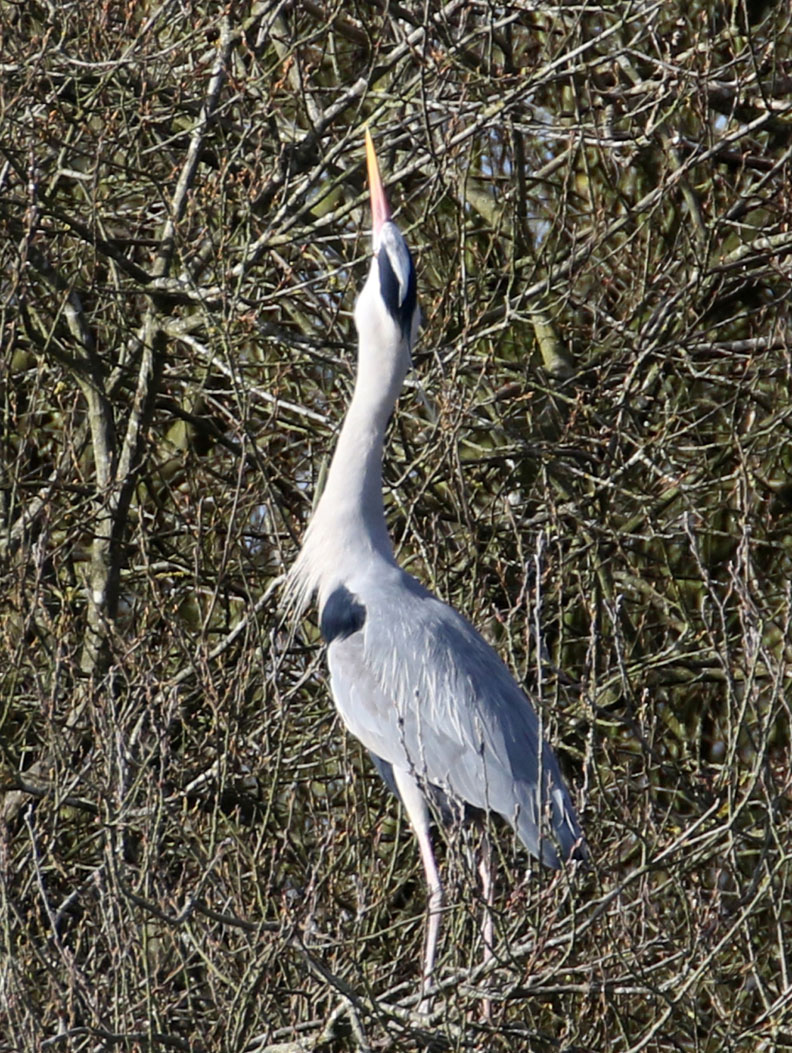 But the bird did not take flight. Instead, by way of explaining the unusual pose above, lover boy arrived with the air of one summoned.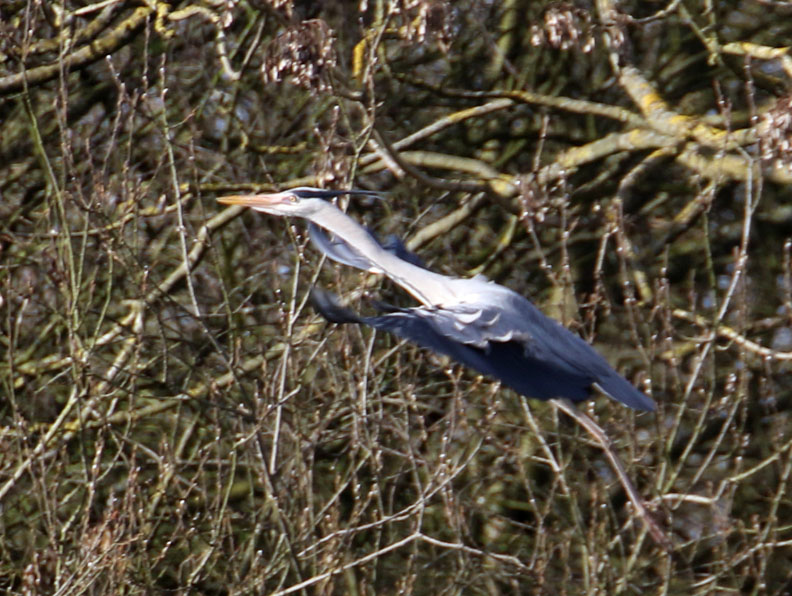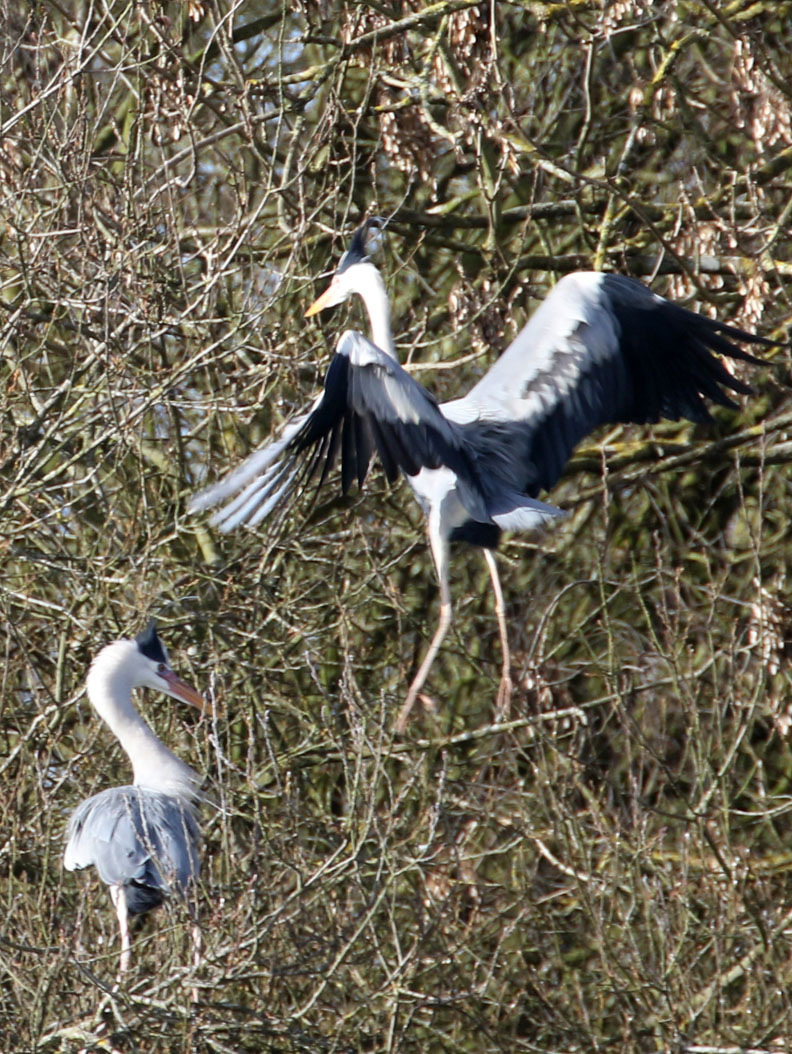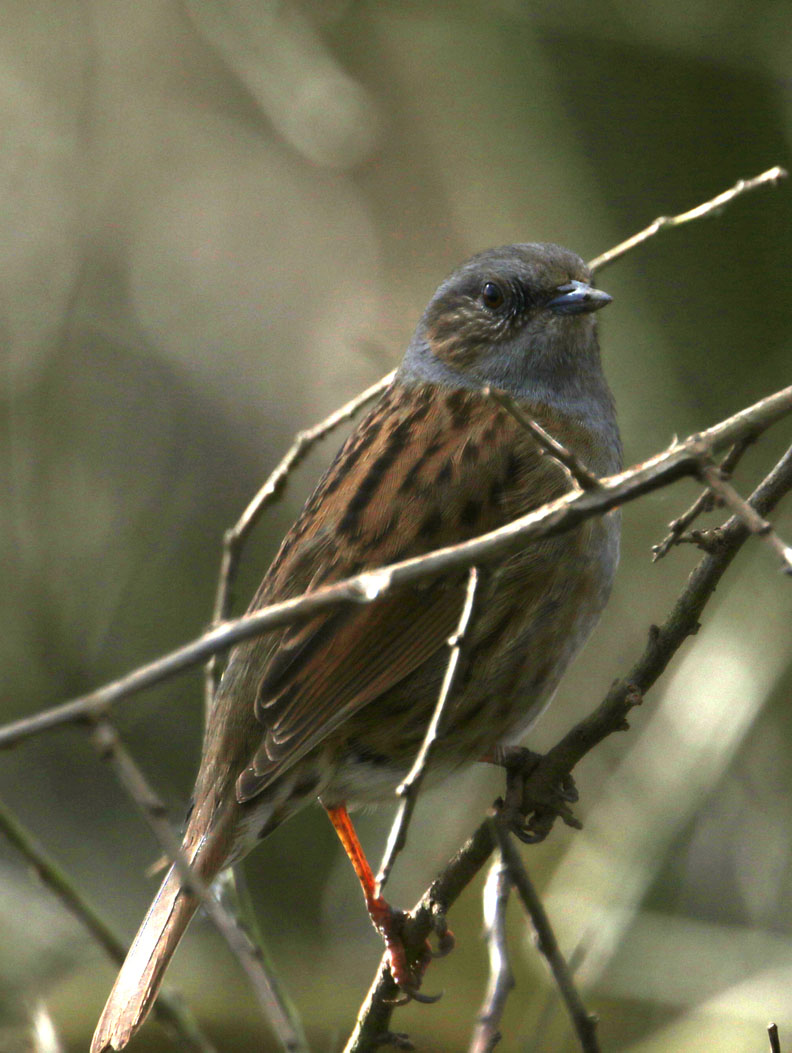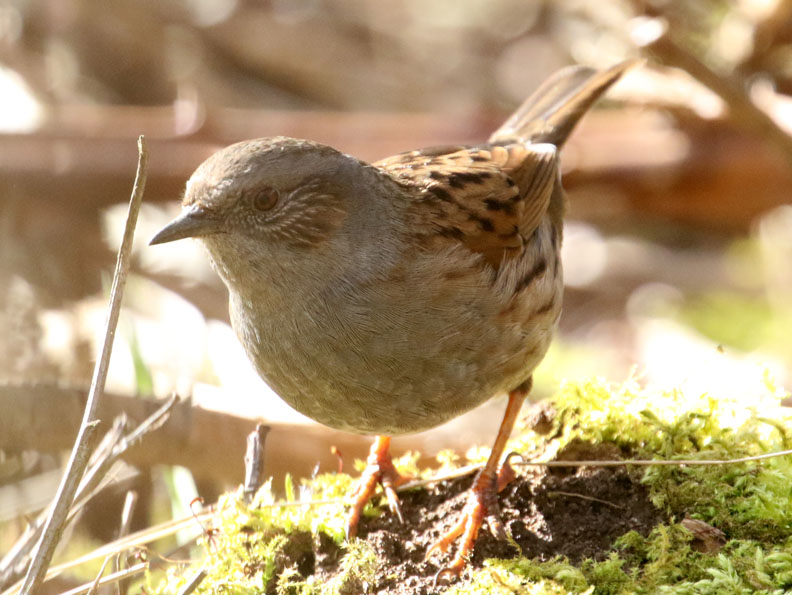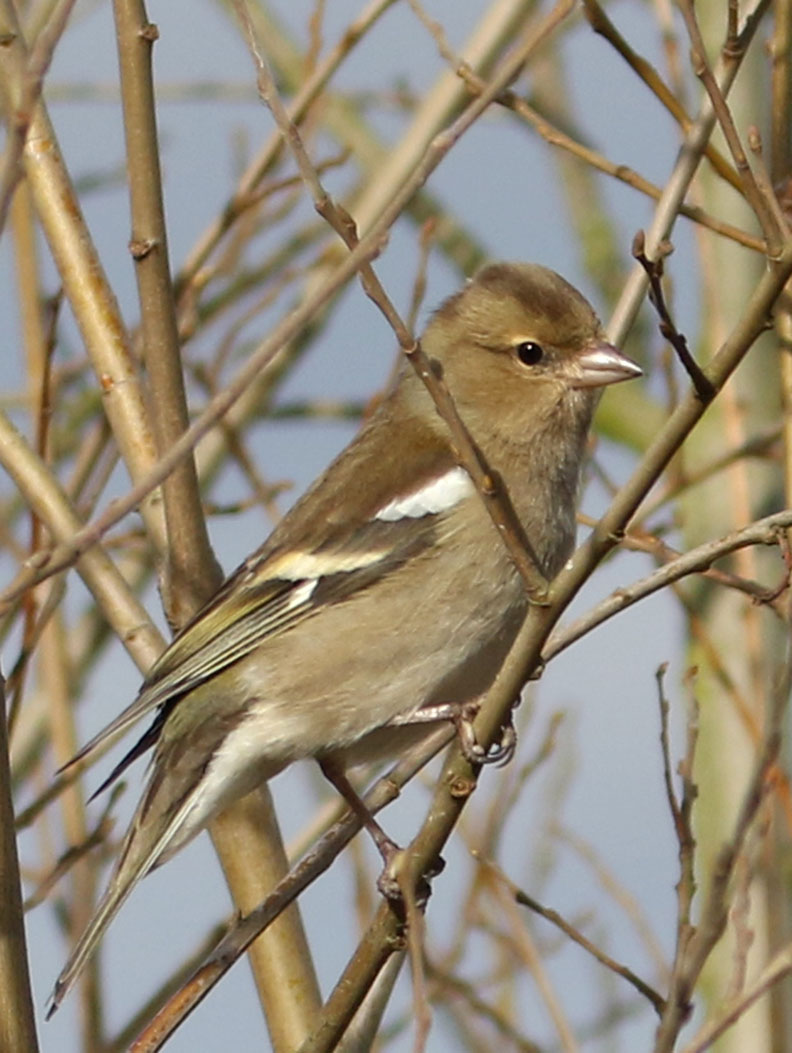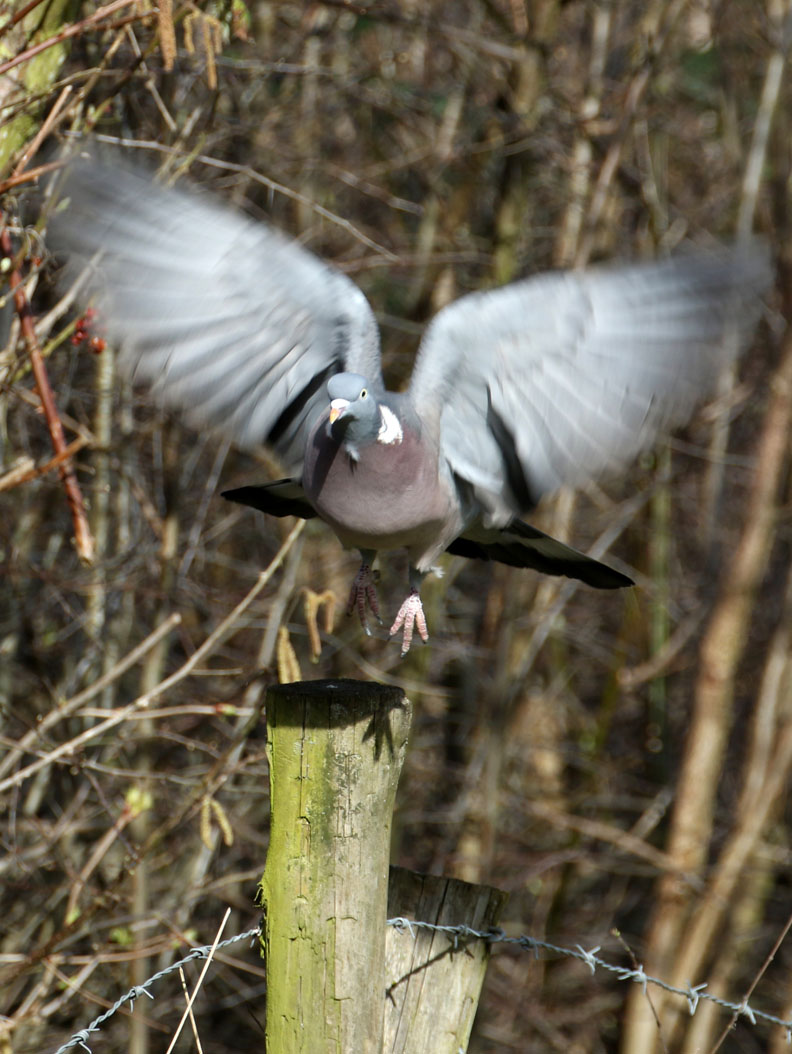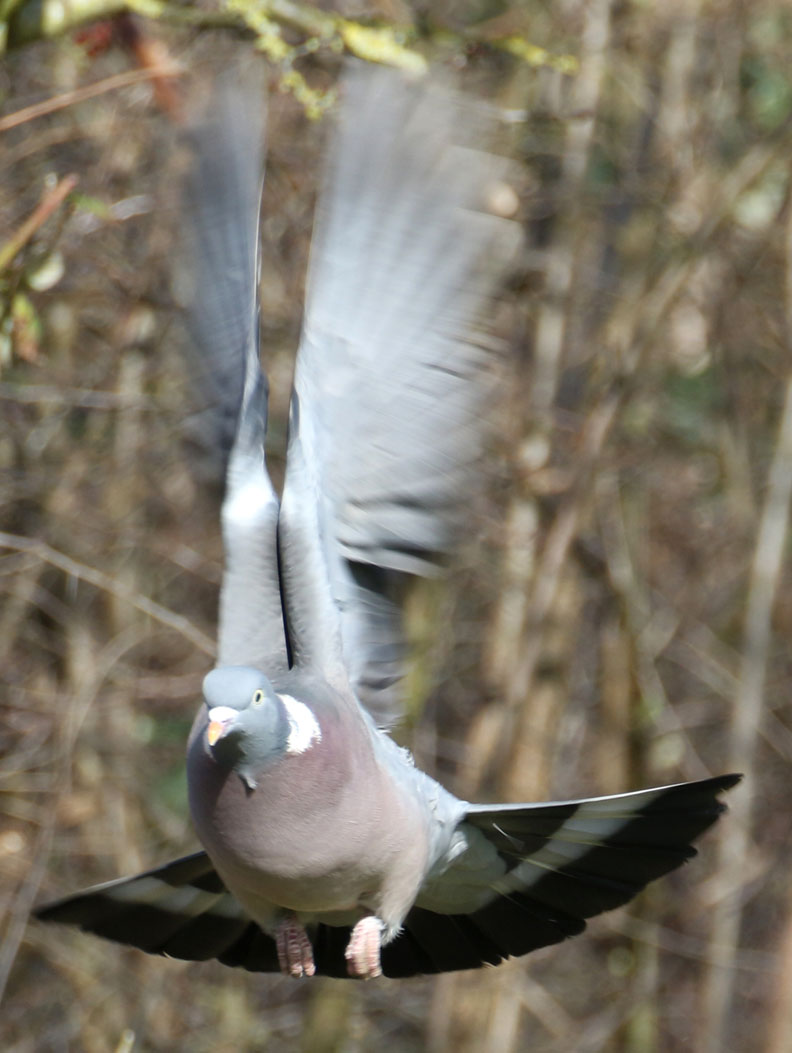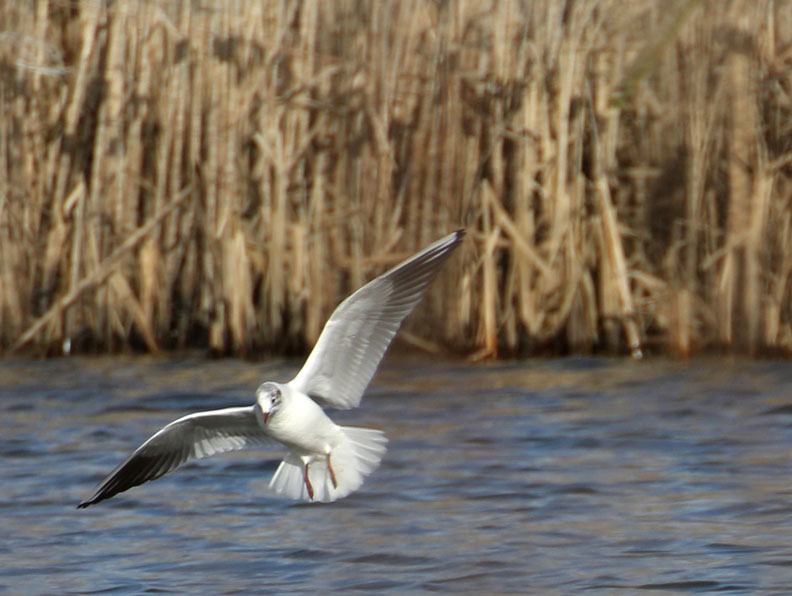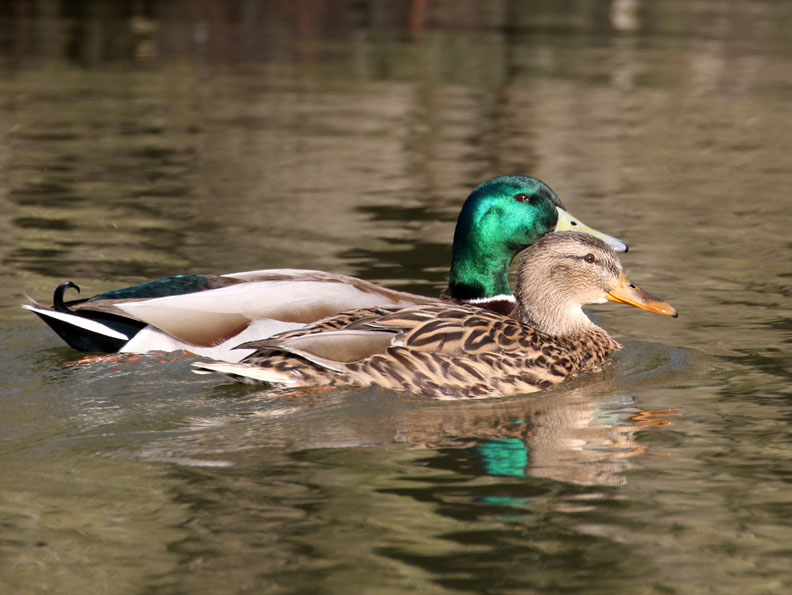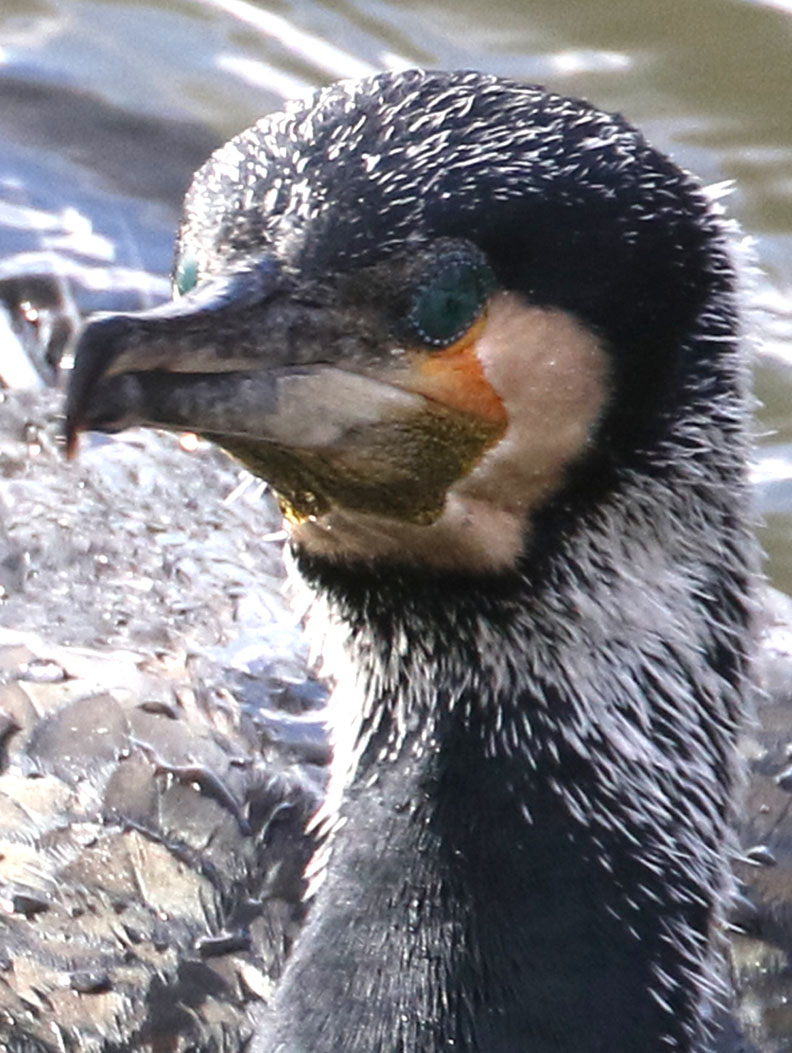 *