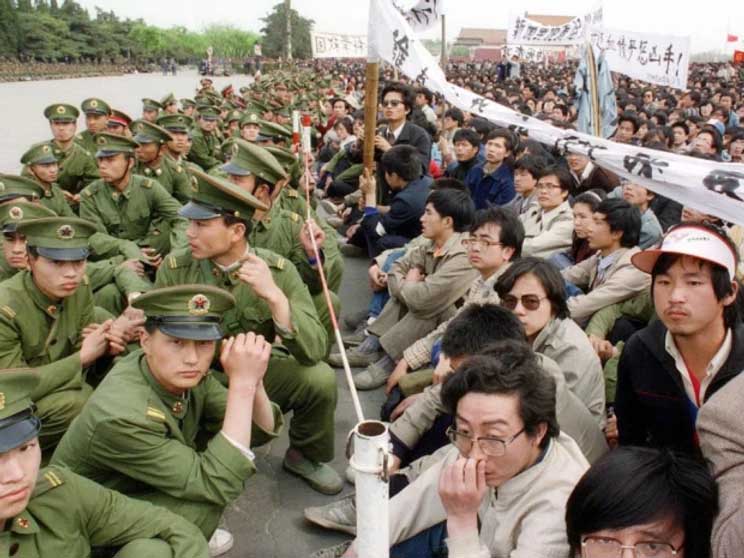 In June last year the Australian not-for-profit, Critical Social Work Publishing House, ran a piece by Milton James: 1989 Tiananmen Square "Student Massacre" was a hoax. This was flagged as a thirty-four minute read.
I don't like that 'hoax' descriptor. It's accurate – the piece assembles too much detail to deny it – but too small a word. As with more recent allegations, debunked here, of mass atrocities on the Uighurs in a region bordering Afghanistan and central to a Belt & Road eloquently symbolic of why the US and its junior partners fear China's economic rise …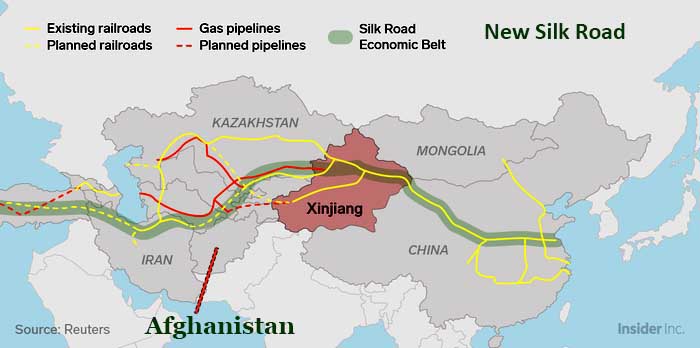 … Tiananmen Square 1989 holds mythic status in the manufacture of Western opinion on China. Which is to say, in the fast accelerating manufacture of Sinophobia.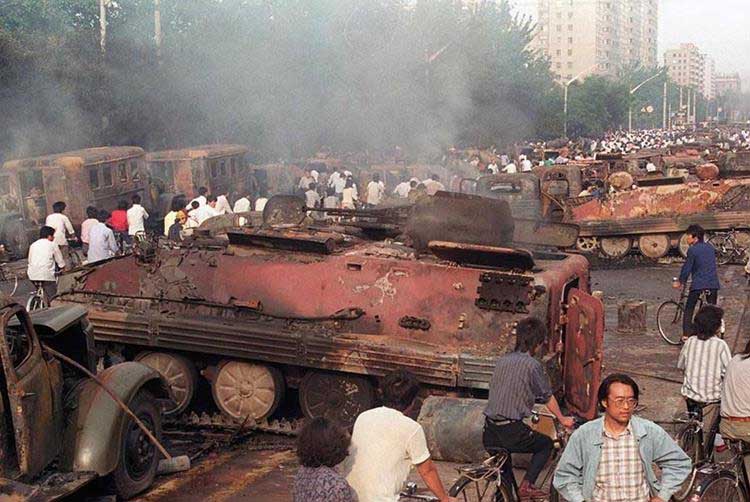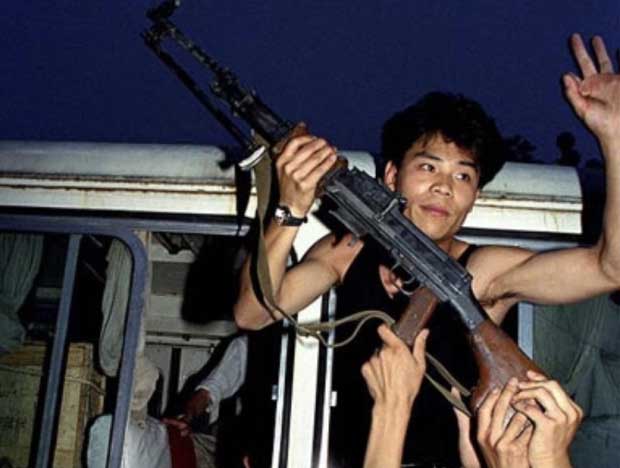 Two days ago – in Who wants a war with China over Taiwan? – I wrote of two implicit and sorely misinformed assumptions in almost any dialogue within the West about China:
We are better than Them because we are a democracy and they are not.
We are better than Them because we have free speech and they do not.
Both are rebutted in that post. More generally, how ill served we are by media business models which, the sincerity of many journalists notwithstanding, cannot but subordinate truth to power is the theme of many of my posts. This for instance.
Again, 'hoax' is too small a word given the stakes. Should 'we' go to war with China – if only by hair-triggered miscalculation after one round too many of "let's play chicken" – our passive and characteristically uninformed consent will have been obtained on the basis of an understanding of China, as Evil Empire, skilfully woven from tissues of lies such as those on the Uighurs.
And those on Tiananmen Square, 1989. So since the stakes could hardly be higher, why not set aside the thirty-four minutes allegedly needed (I was too engrossed to keep tally) to read the Milton James piece? It begins:
In recent times, the words "Remember Tiananmen Square" have become a slogan serving to remind us that we are dealing with an "evil empire" here.
But what if the so called "Tiananmen Square Student Massacre" never happened, at least not in the way mainstream media continues to portray it? The story that Chinese troops machine-gunned hundreds of innocent student protesters on the night of 3rd or 4th June 1989 has been thoroughly debunked by many of those present in the Square on those nights. Among them was a Chilean diplomat (Second Secretary), a Spanish TVE television crew, a correspondent for Reuters, and protesters themselves, all of who said nothing happened that night other than a military unit telling the remaining students to leave the Square; there was no student Massacre in Tiananmen Square. Similarly, a well-known Taiwan-born writer Hou Dejian, who had been on a hunger strike in the Square in show of solidarity with the students, said "Some people said that 200 died in the Square and others claimed that as many as 2,000 died. There were also stories of tanks running over students who were trying to leave. I have to say that I did not see any of that. I myself was in the Square until 6:30 in the morning."
I have come across three very interesting articles. The first is a blog dated 2nd June 2019 posted on World Affairs website and titled "Tiananmen Square Massacre – Facts, Fiction and Propaganda". The second is an article by Gregory Clark, former Australian diplomat, published in the Japanese Times on 3rd June 2014 titled "What really happened at Tiananmen?" The third is a much older article by Long Xin Ming, titled "Let's talk about Tiananmen Square, 1989: My hearsay is better than your hearsay". It talks of a workers' revolt in Beijing at the same time as the student protest outside of Tiananmen Square. This was a real and far more important event that was totally missed by Western journalists in Beijing, most of whom were hanging out in the Beijing Hotel at the time. 
Drawing on these sources, and on contemporaneous photographs – a few of them gruesome – Mr James assembles a very different picture of what happened on those nights in Tiananmen Square. Here for a third time is the link.
* * *