My integrity, which I hold very dear, has been repeatedly and publicly questioned. I am totally innocent of what I have been accused of and I acted at all times in the interests of public health and safety.
Owen Paterson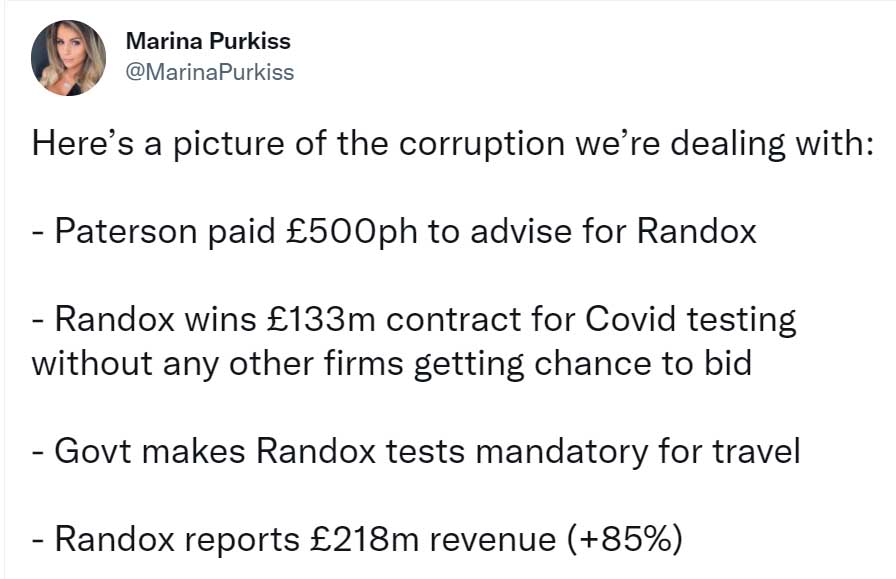 What, you want more from the lady? She says she doesn't spend all her time exposing BoJo's gang of crims because "sometimes I'm sleeping".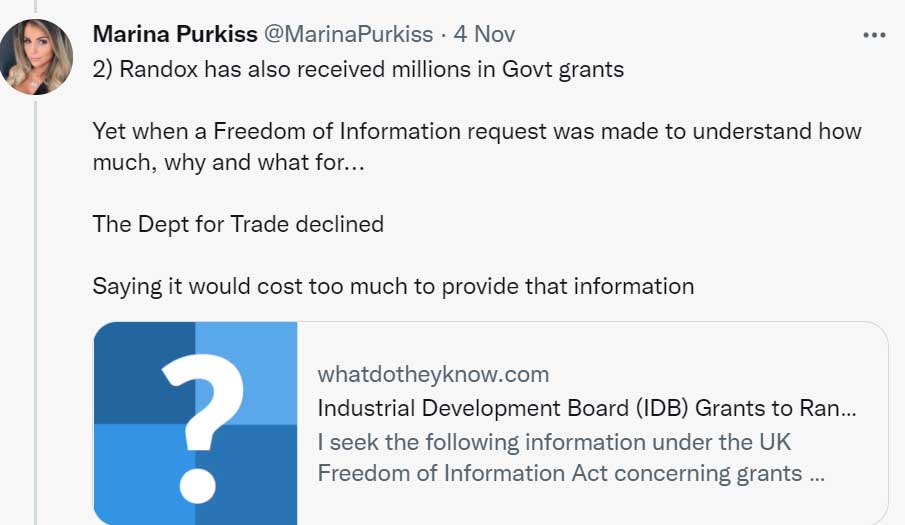 Even these tweets contain clues that this is not about one rotten apple. As many have pointed out, BoJo is up to his neck in it. Moreover, the word used by Standards Commissioner Stone – 'egregious' – points to Paterson's graft being too blatant to be ignored. To do so might draw attention to non egregious, door-revolving-as-usual sleaze. 1
I'm no fan of Marina Hyde. I don't share her fans' view of her writing as sublimely witty. To my mind it's too often look-how-clever-I-am contrived …

… far more importantly, I can't forgive the screeds of venom she's poured out on Julian …
… but credit where it's due, her column yesterday – Owen Paterson the fall guy, housing that laboured "pool float Targaryen" – did also offer this gem:
… none of [Paterson's] friends was Boris Johnson, who last indulged in male friendship some time around the John Major administration … Johnson's very much the best man who lets you down on the morning of the wedding. "Mate, is it today? Fuck! I'm an idiot. No mate, can't do it. I'm still in Verbier. Gutted I won't be able to try to shag her at the reception now. Anyway, have a good one."
*
See this from Transparency.org under the header Red Flags in 20% of UK's PPE Procurement.