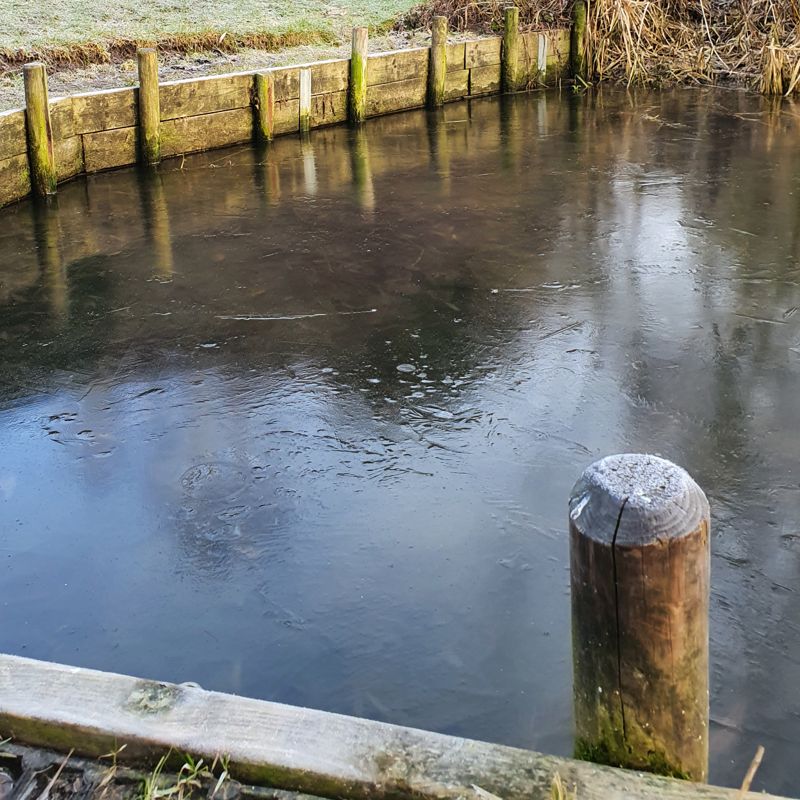 In the bleak mid-winter, frosty wind made moan/Earth stood hard as iron, water like a stone – Christina Rossetti
Friday, 07:30. Snug in down bag under heavy duvet, I peel back a corner of the nearest blind to take in the dawn through a van window thick with frost. I'd parked at ten the night before, under a Fenland sky starlit and bible black, half a mile beyond the last houses and street lamps on the south by southwest edge of Grantchester.
I haven't got round yet to buying scraper or de-icer, so the iced windscreen rules out an instant getaway. But that had never been my plan. The van, off the road on a verge of corrugated earth, can stay put while I stroll the Cam to Cambridge via Grantchester Meadows, immortalised by Pink Floyd.
My round trip goes anti-clockwise. The frozen ground allows me, in light walking shoes, to take the river bank on the outward journey.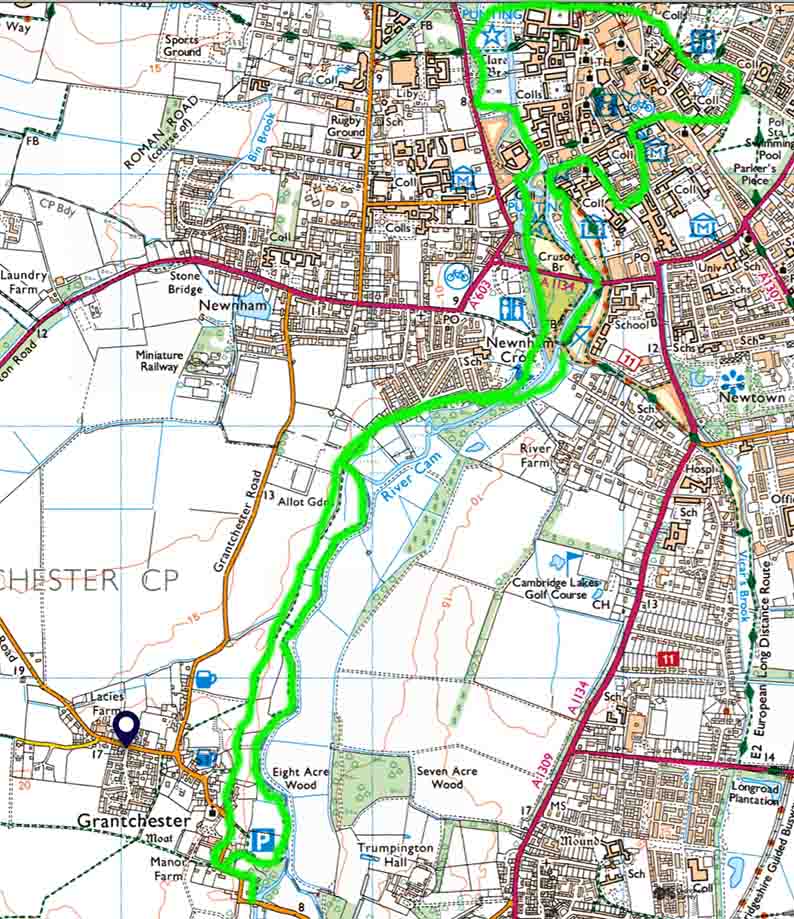 On my return, late afternoon, the sun will have softened the same. To avoid muddied shoes I'll need to take the cycle path, a stone's throw west of the river.
A strip of black tarmac walks into a bar, elbowing himself to front of queue. 
"Double scotch with soda – and make it snappy. I'm proper hard!" 
BT takes his drink to a table, glaring around the bar to impose a deathly silence. A few minutes later a strip of green tarmac walks in and orders a pint. As the barman pulls it, he sees that Black Tarmac has slipped out the back, his drink unfinished.
Green Tarmac downs his pint and leaves. A minute later Black Tarmac returns to his whisky and s. The barman throws him a withering look.
"I thought you wuz 'ard!"
"I am – but he's a cyclepath."
Within minutes of setting out I pass horses excited by frost and sunlight. As I had in and around Redcar last week, I kick myself for coming without my mirrorless camera and sorely neglected L-series lenses. The phone will yet again have to suffice.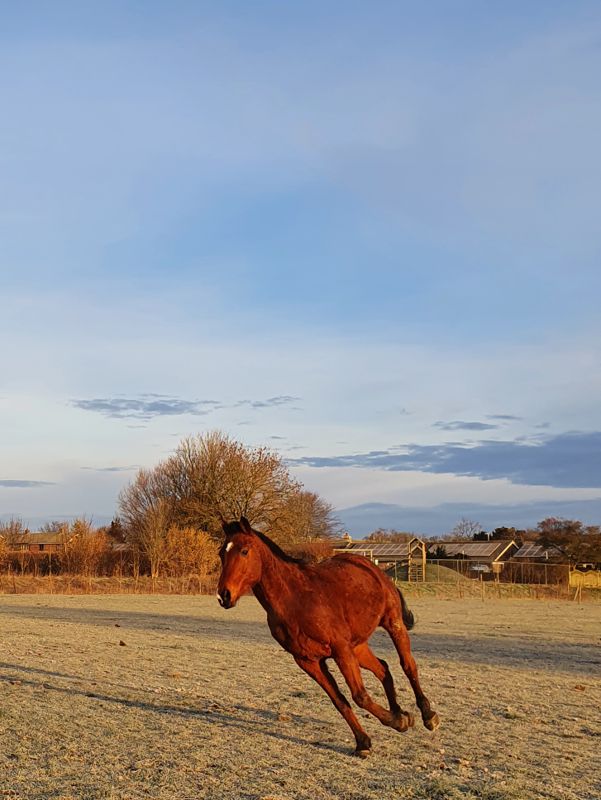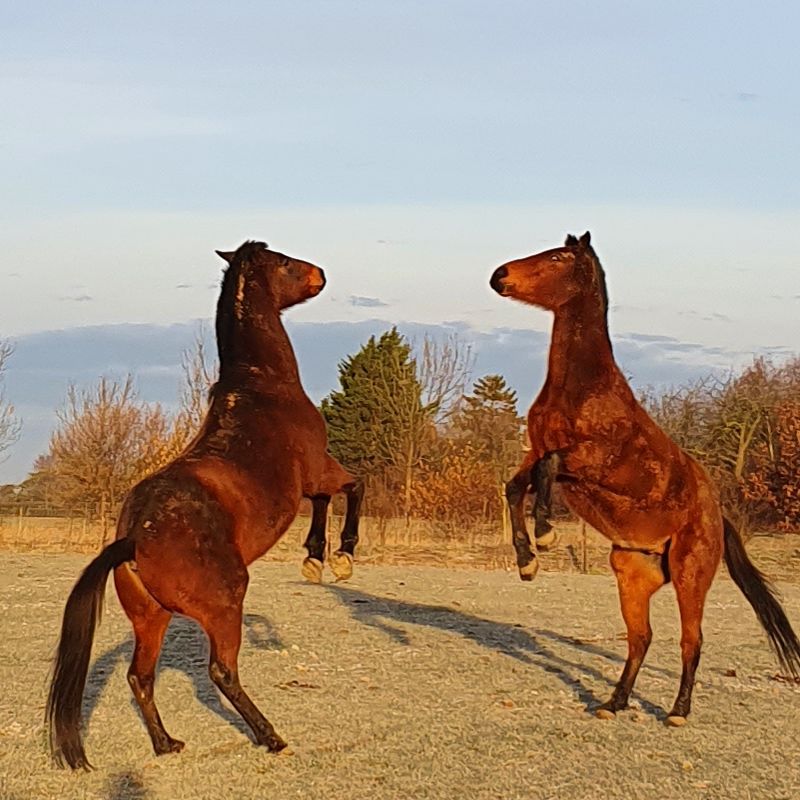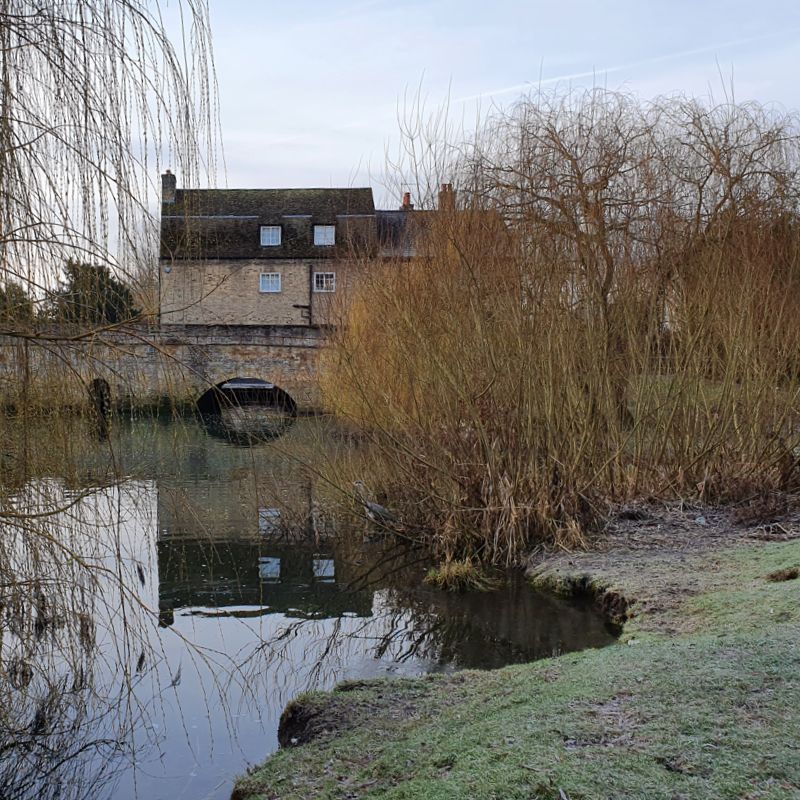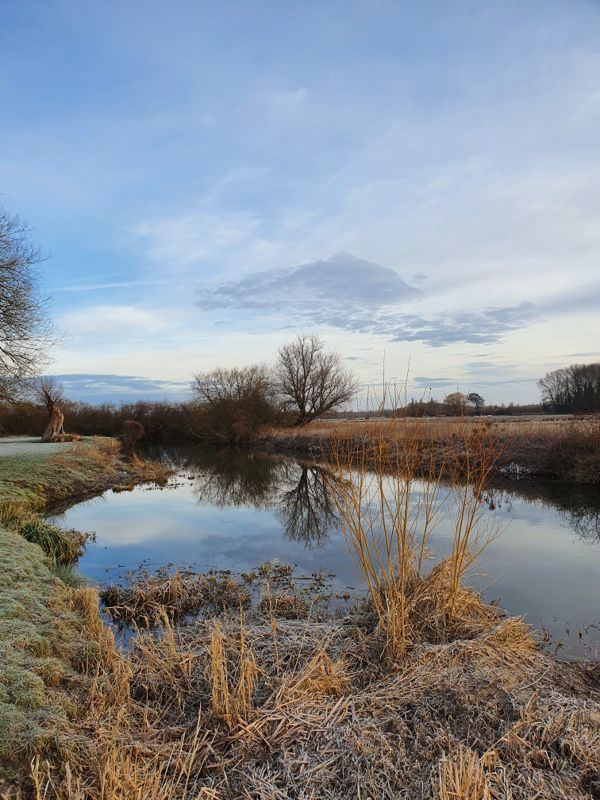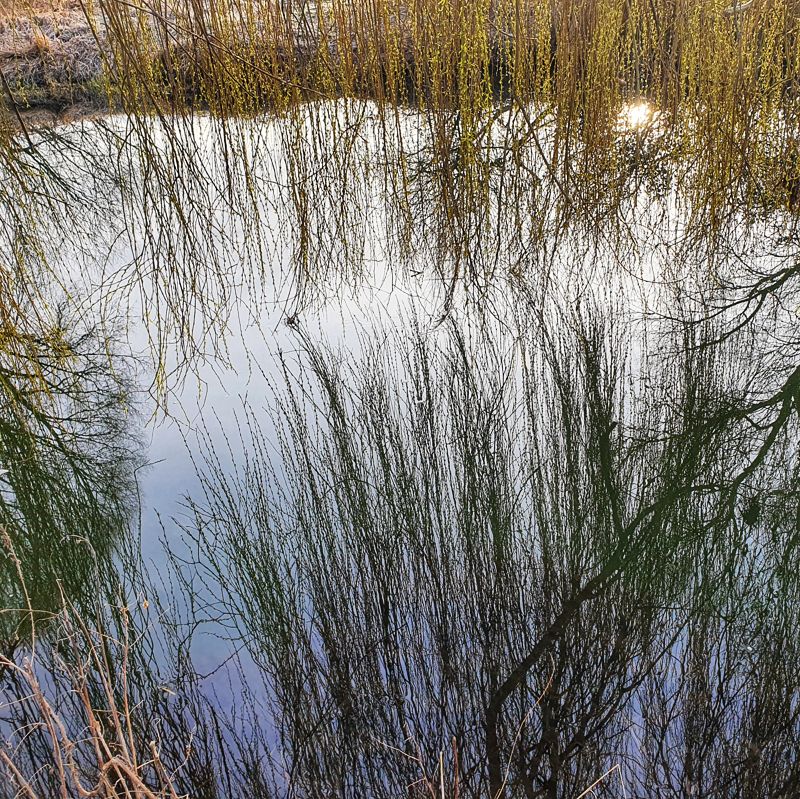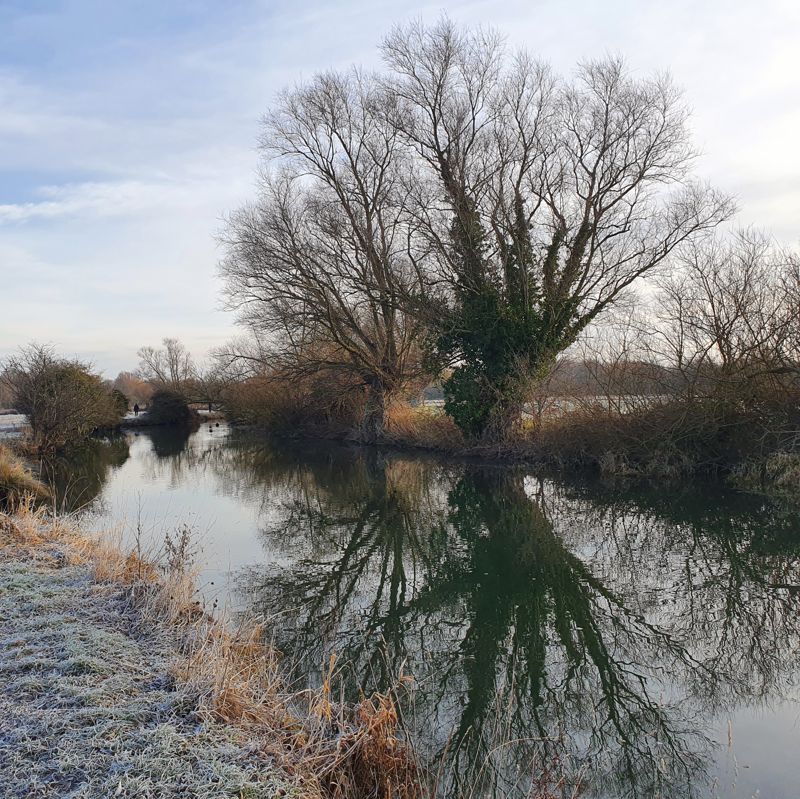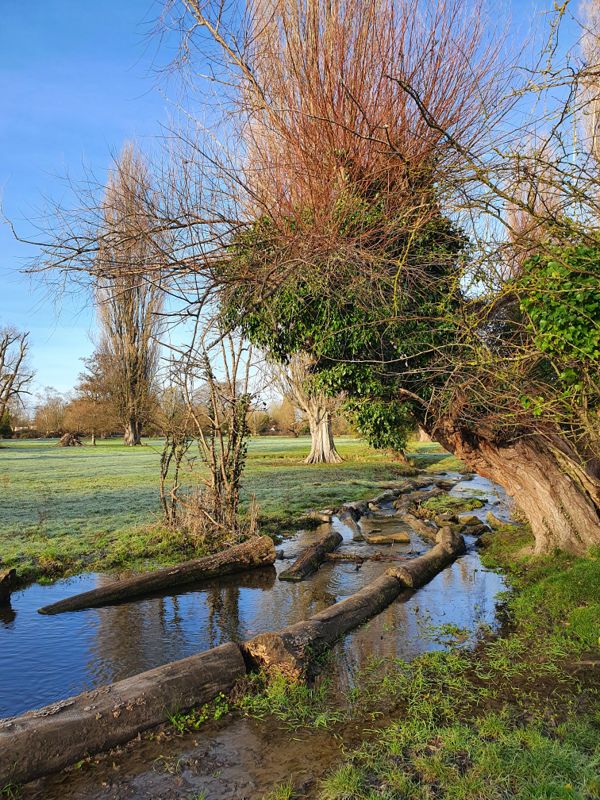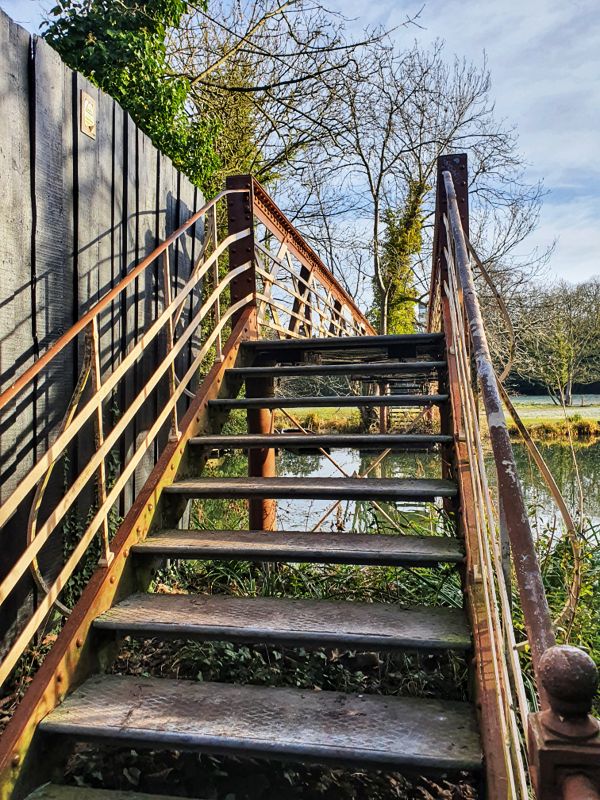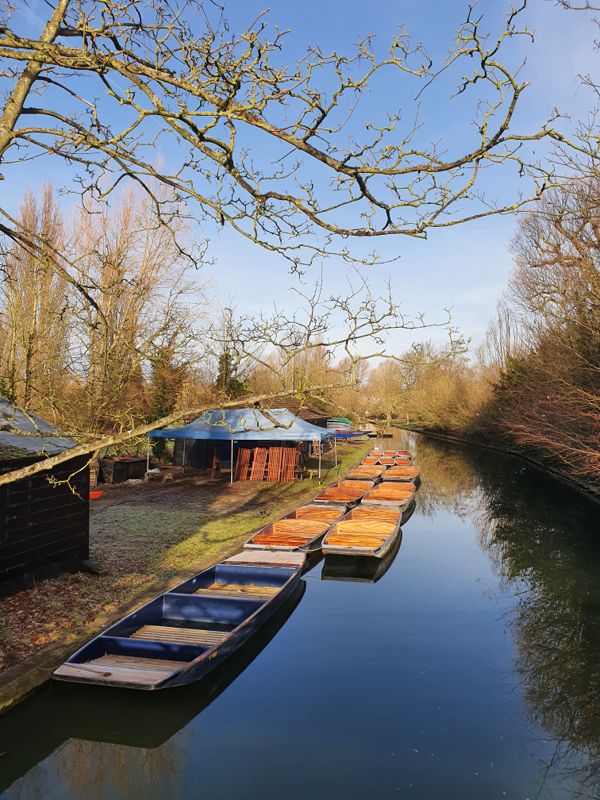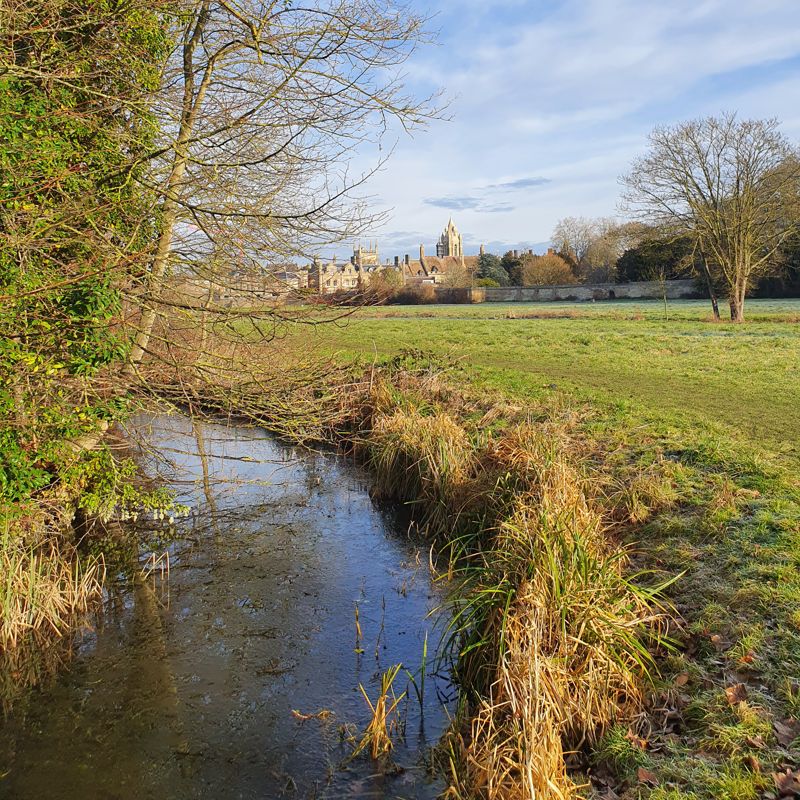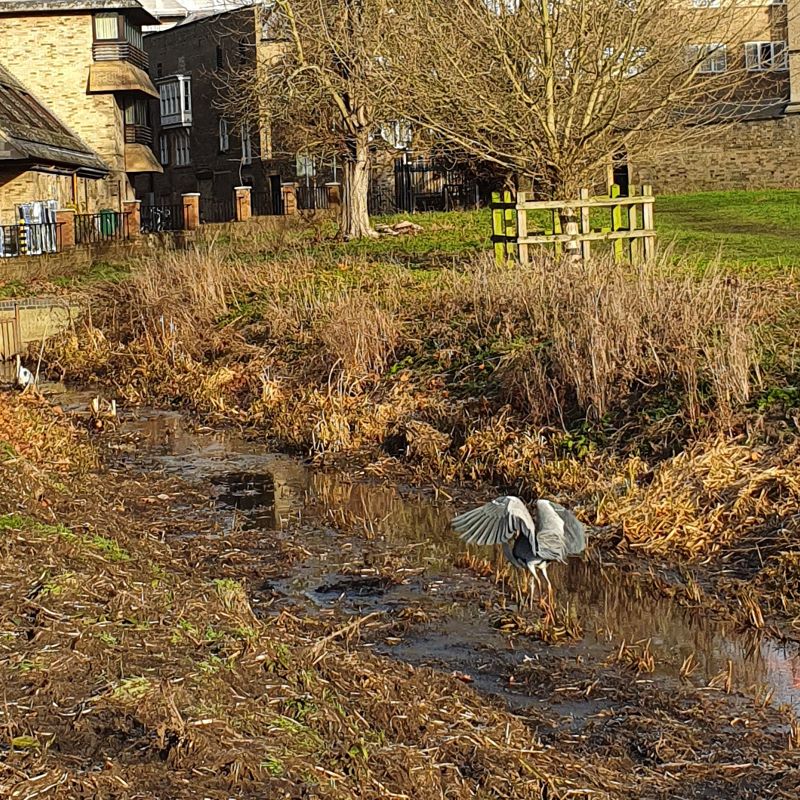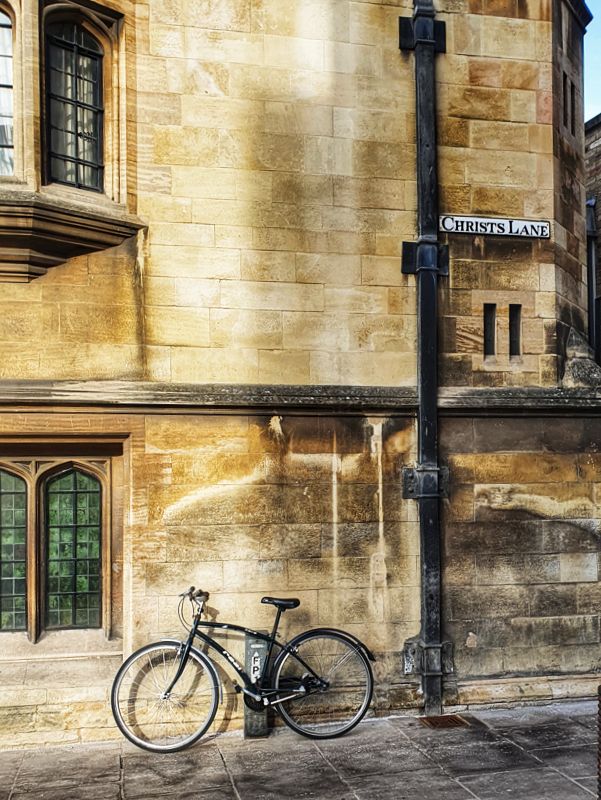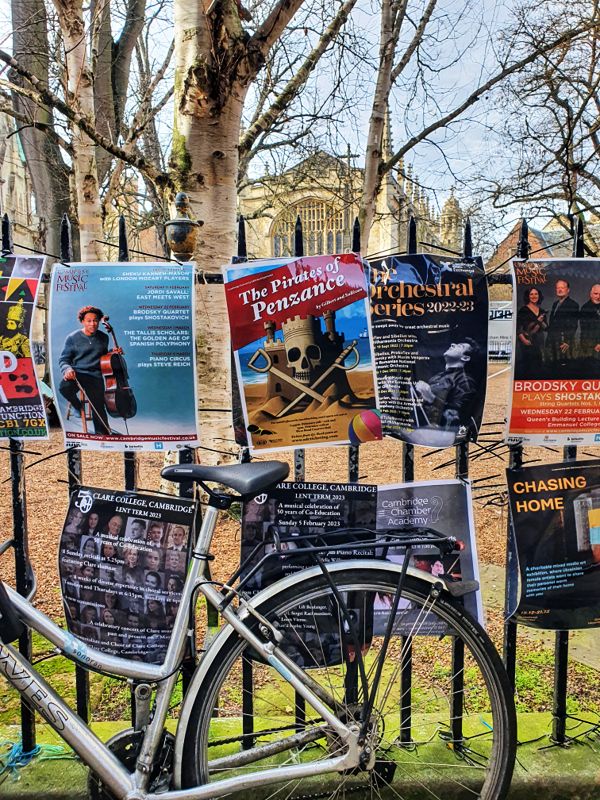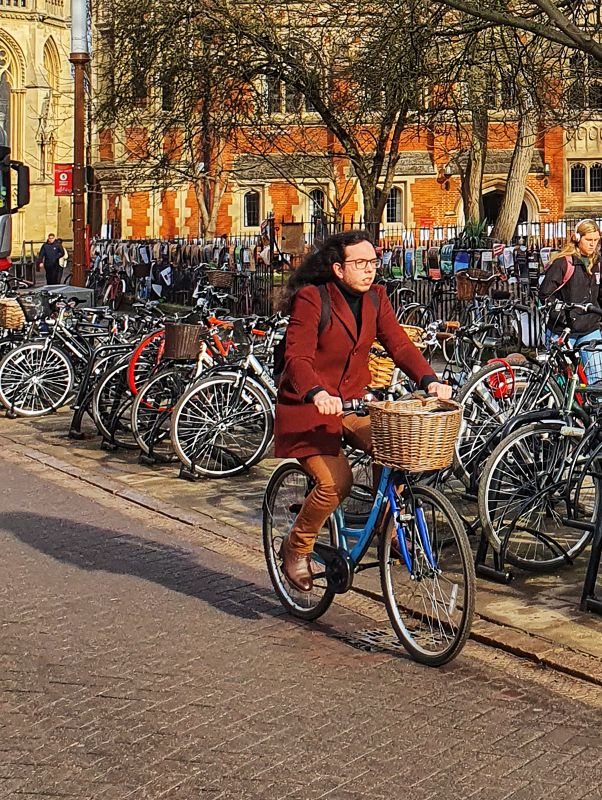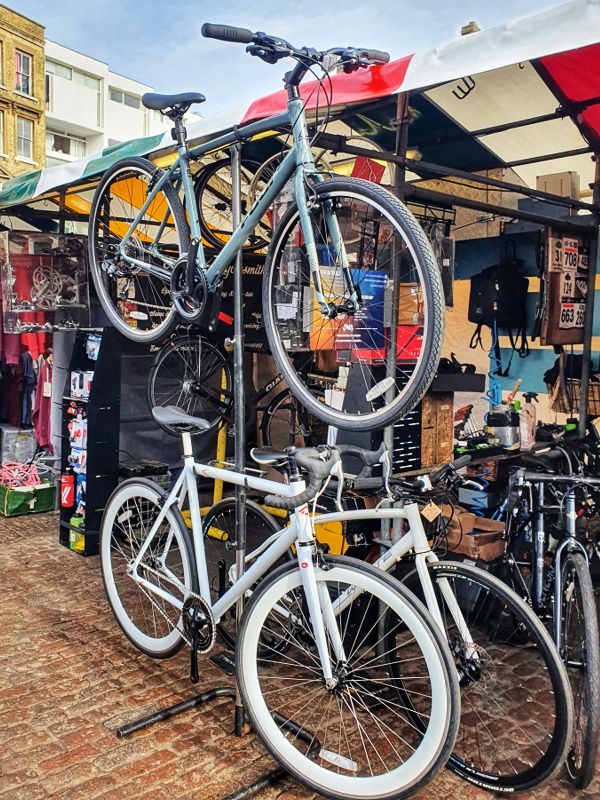 Outside one of the colleges – Pembroke I think – I introduce myself to woolly hat and glasses, third from right, as a retired academic still in UCU. Student support is mixed, he tells me.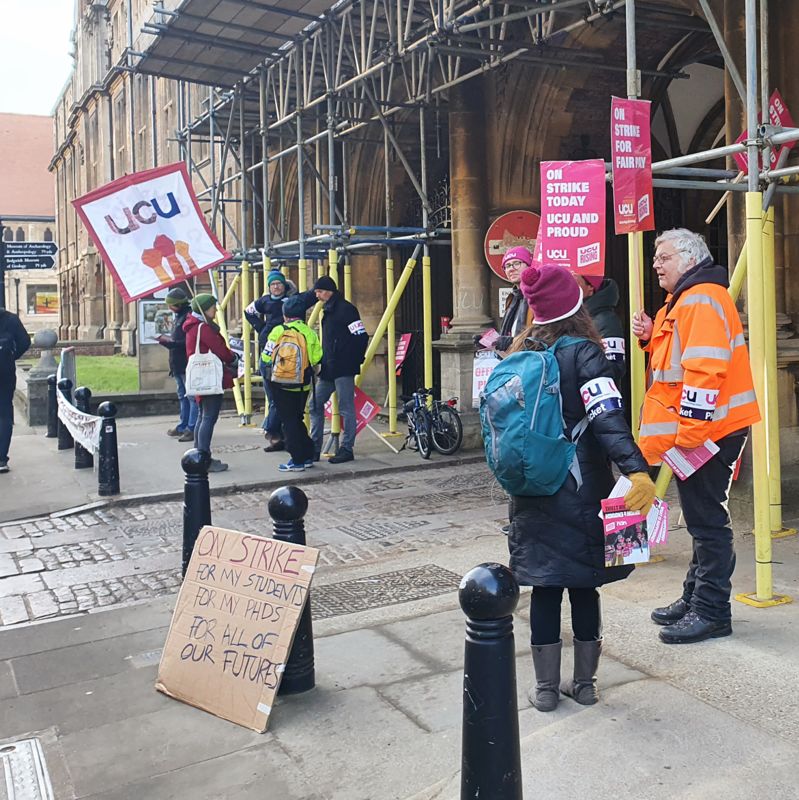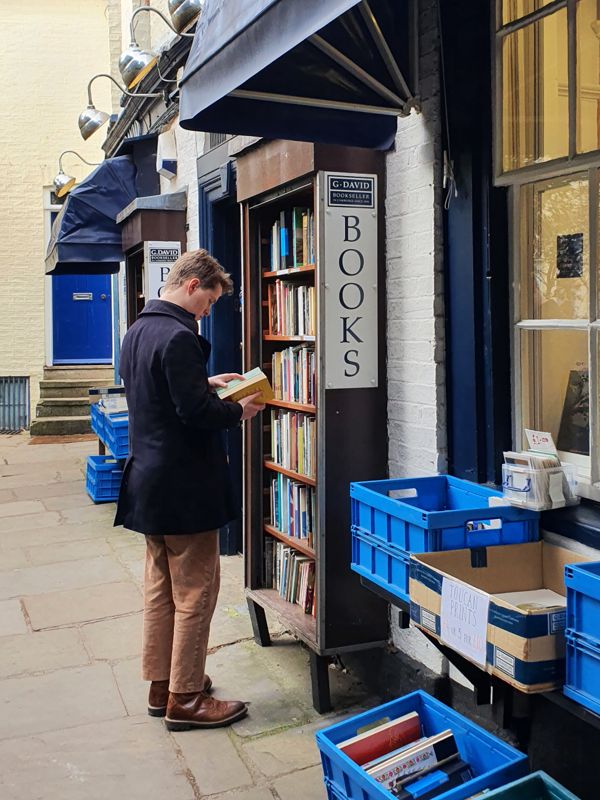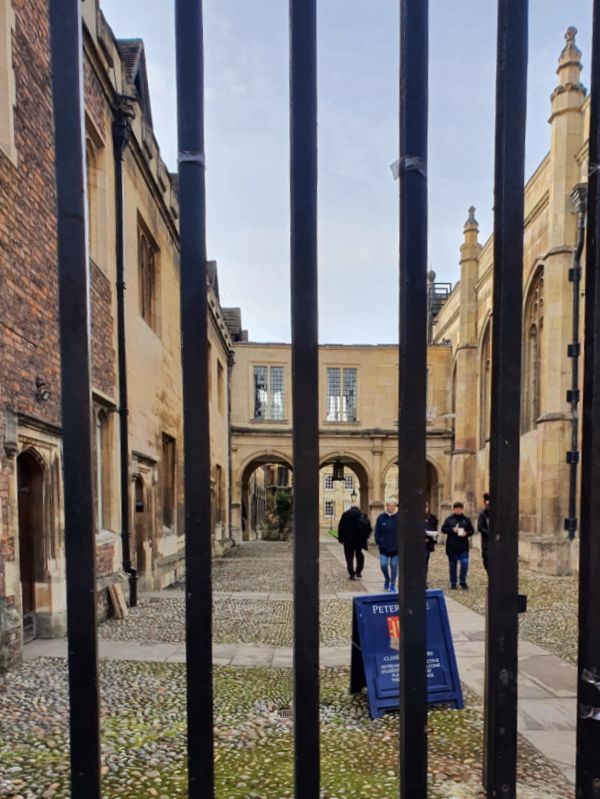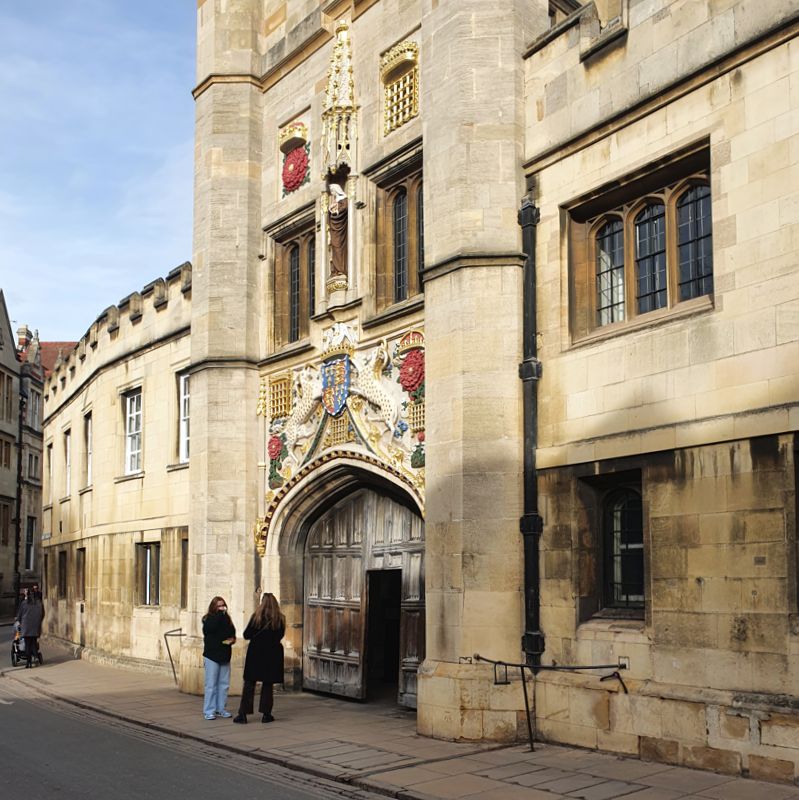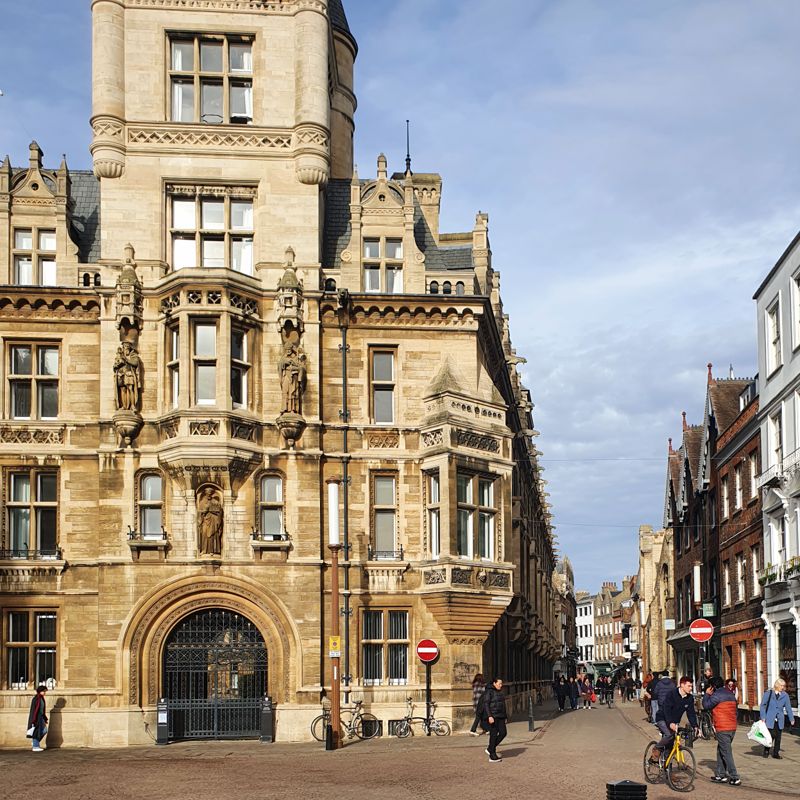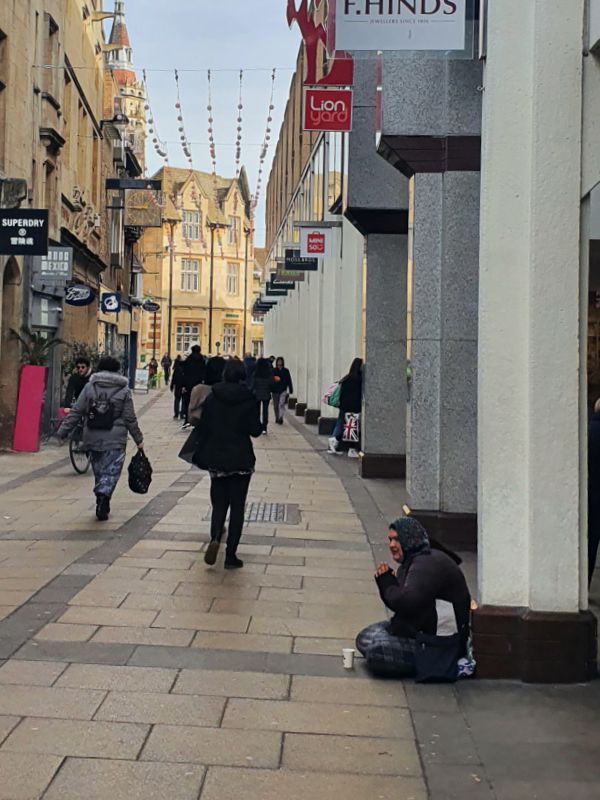 With time to take in the Fitzwilliam Museum, I'm struck by this 1910 painting by a Gwyn Warren Philpott known, I read, "for his elegant society portraits, but this shows him exploring glamour, camp and queerness".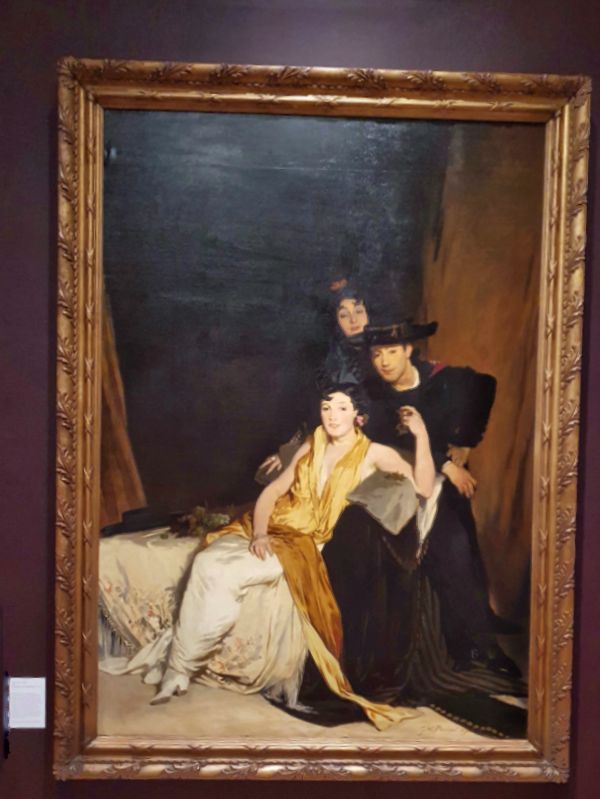 And I note that while this classical scene (the artist's name eludes me) confines female hair to the head of a Venus paradoxically stripped of sexuality …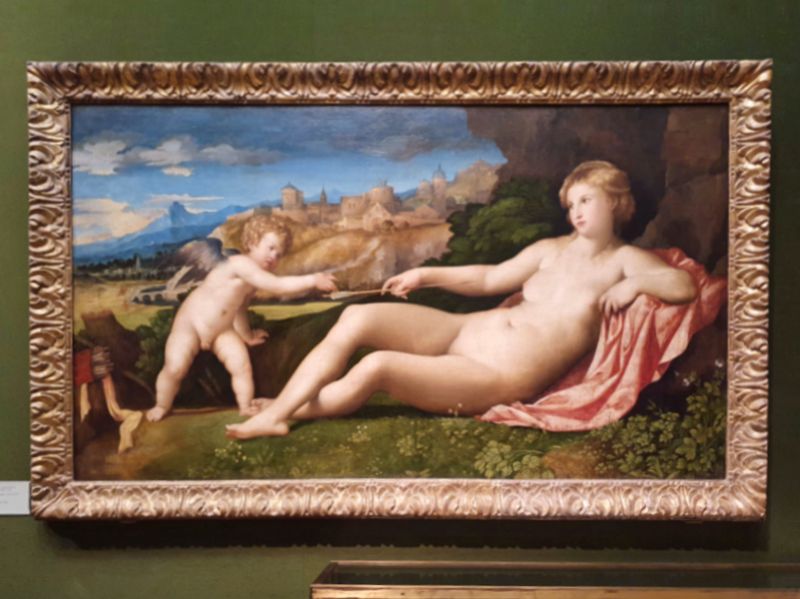 … this 1937 oil job by Stanley Spencer features his lover, Patricia Preece, with a magnificent bush.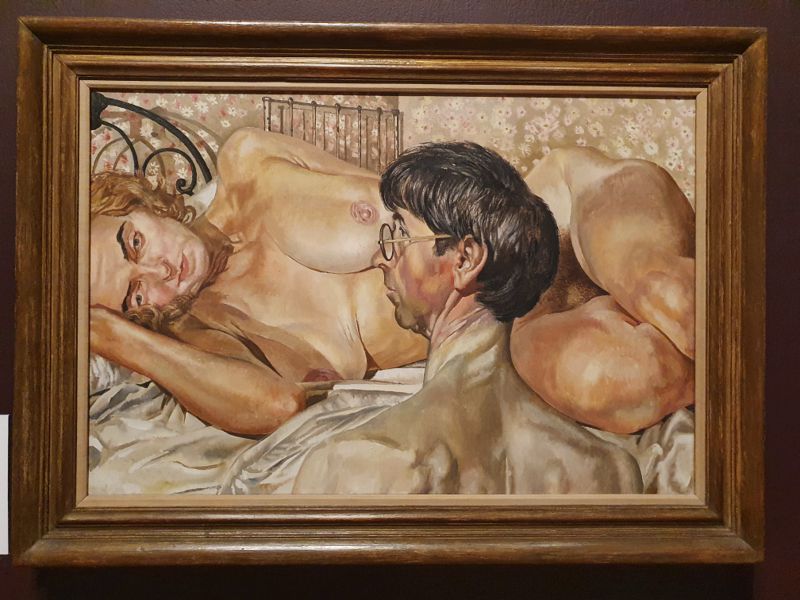 And, yes, that is Spencer himself. This is one of a series he dubbed his double nudes.
A man walks into a museum and up to 
the reception desk to 
bellow at the curator:
"I WANT FISH AND CHIPS!"
"Are you out of your mind? This is a museum!!"
Aghast, she holds finger to pursed lips and points to a sign requesting silence
"Oh, sorry …"
The man cups palm to mouth theatrically, lowering his voice to a stage whisper.
"… I want fish and chips please …"
Arted out, I make my way to exit, street and Cam for the walk back to Grantchester.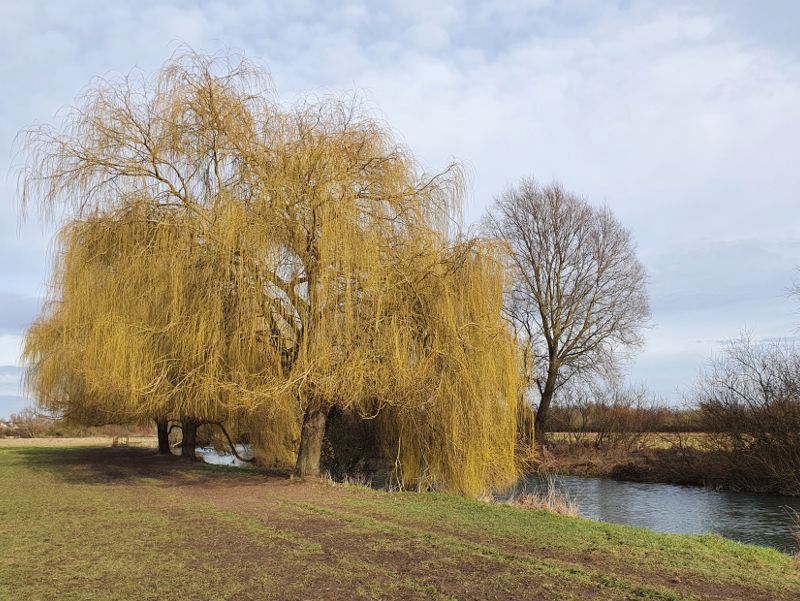 Where I reunite with the van for the 107 mile drive home via the A14, A1 and A52.
* * *