Yesterday freezing fog hung over the Trent, and hills, woods and fields of Notts, Derbyshire and Leicestershire. For the second time this week, but in transformed weather conditions, I walked with a Sheffield pal, this one of forty years standing. After picking Bryan up at the motor home hospital near IKEA, we slid through West Bridgford on the outskirts of Nottingham to cross the Big T. and drive the few miles south to Gotham City.
Parking the Batmobile opposite the Cuckoo Bush Inn, we headed north by north-west – again there's a film title in there somewhere – before swinging south-west above Round Spinney, where areas are fenced off on account of dangerous shafts from the gypsum mining that was Gotham's raison d'etre.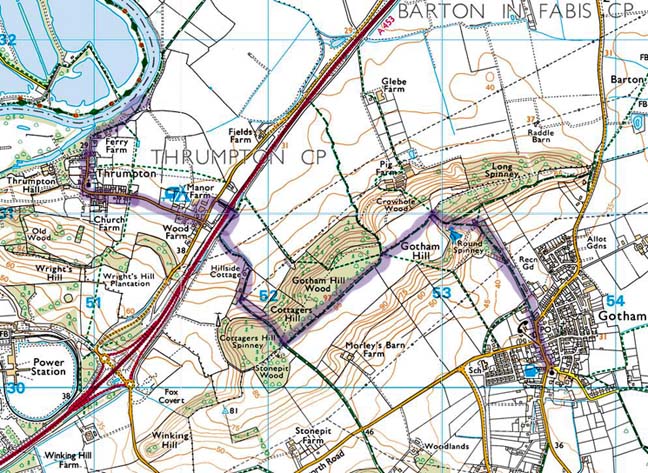 The fog lingering till mid afternoon favoured near views so, instead of descending the scarp past Crowhole Wood to Pig Farm – which on other days gives sweeping views of Trent and Attenborough's flooded gravel pits – we kept top side of Gotham Hill Wood, where Robin is often seen, cutting through Cottagers Hill Spinney to drop down in an orderly, north-westerly fashion to cross by elevated footbridge a lethal A453, and by these devices have at the Trent by way of Manor Farm, Thrumpton Hall and Ferry Farm.
What in other times is a pleasant but less than thrilling strollette was spectacularised by fog from the Trent – pierced now and then from on high by the drippiest of watery suns – and stubbornly zero temperatures. When does heavy frost become ice and crystallised snow? Search me, but here are the pics. As you can see from the tastefully mauve shaded route I've thoughtfully overlaid on the above map, the way back to Gotham was by retracing our steps.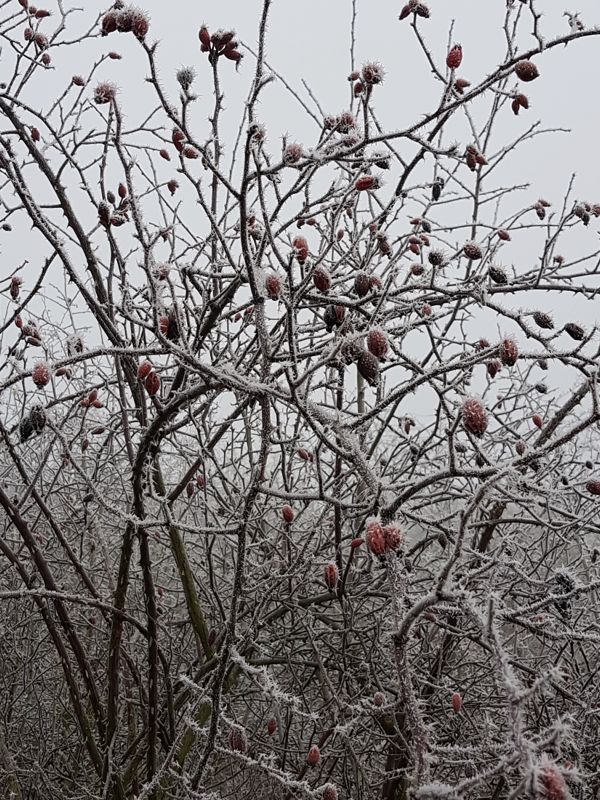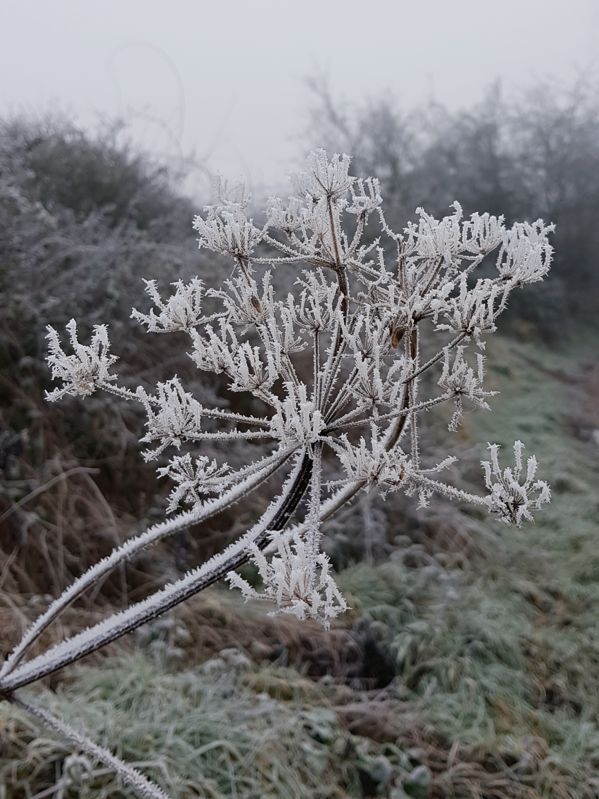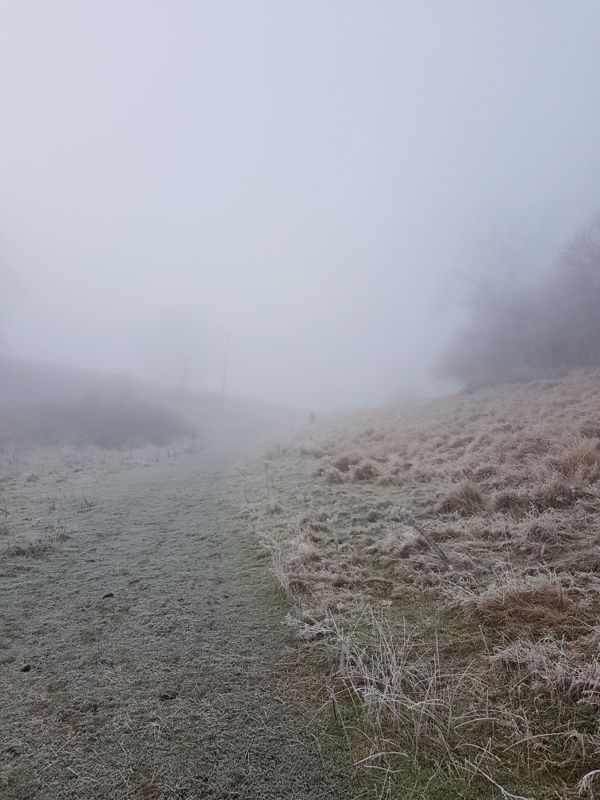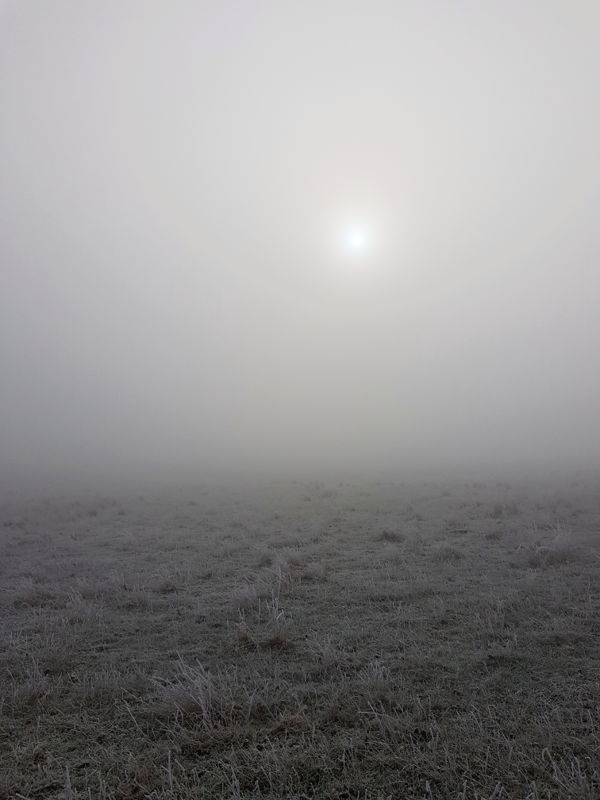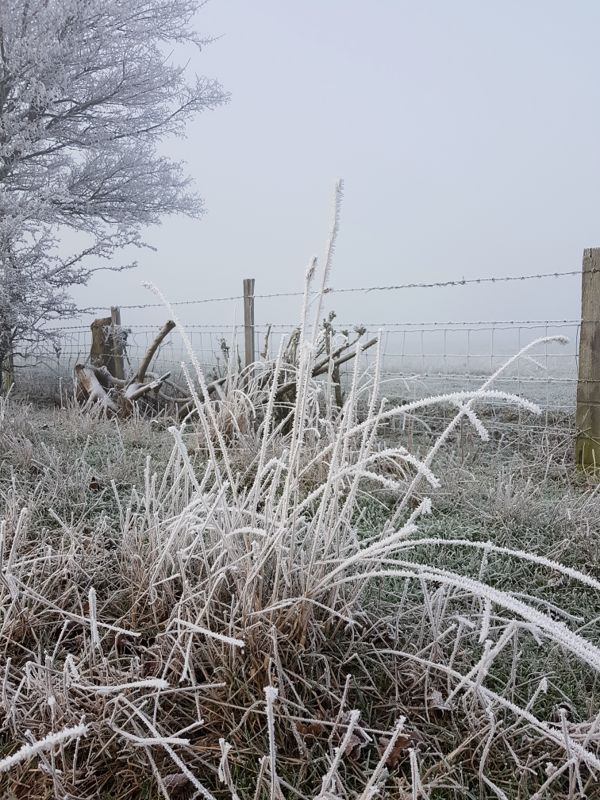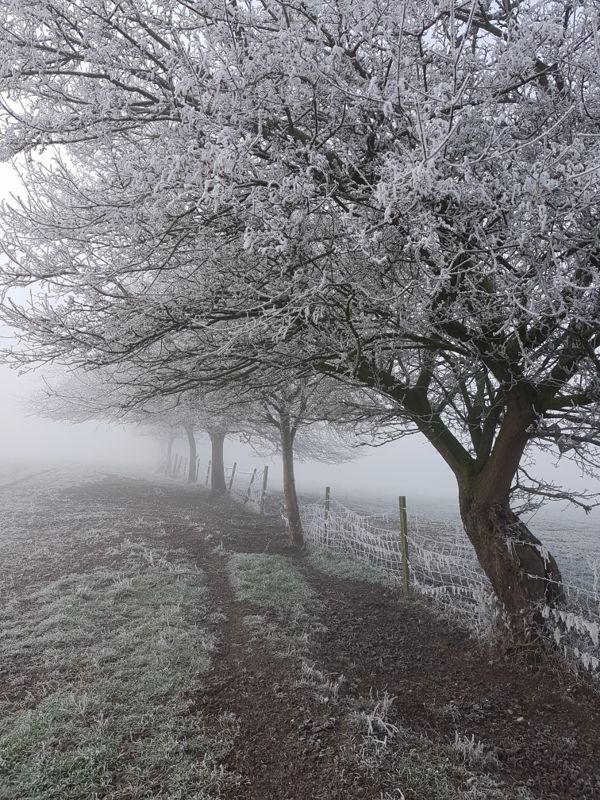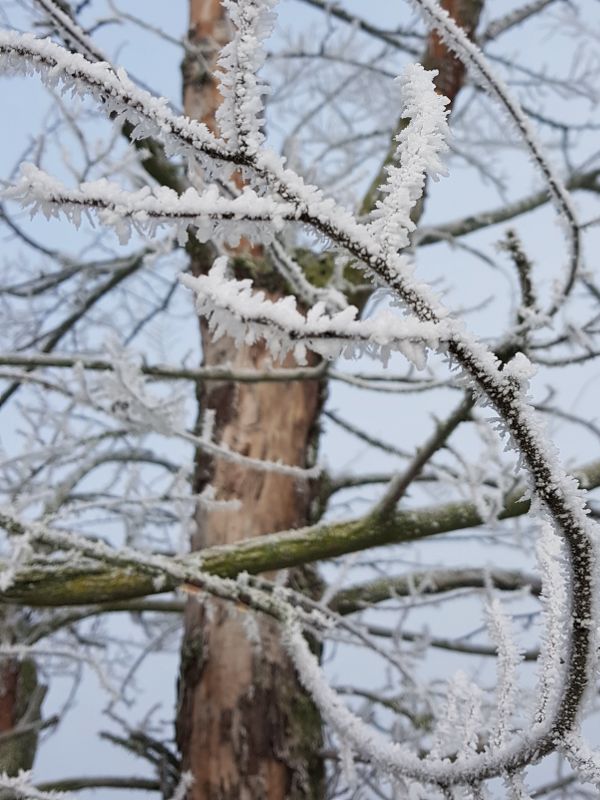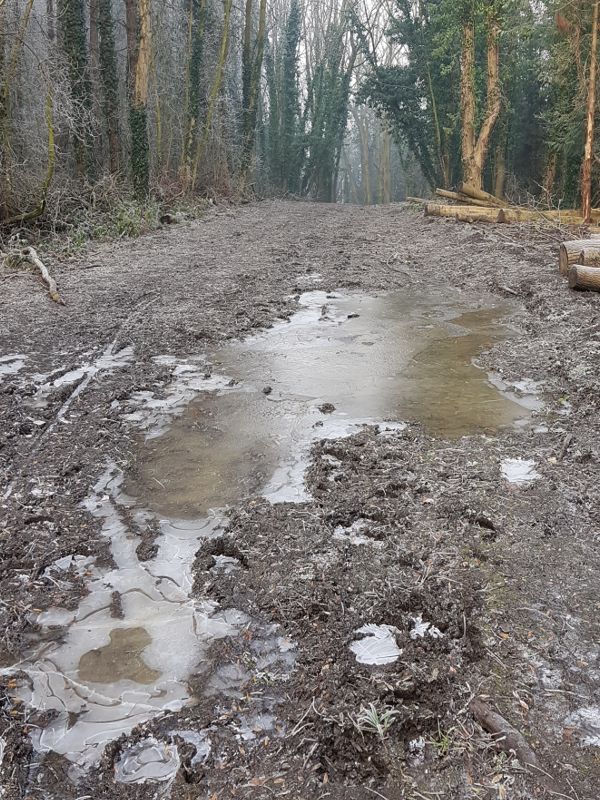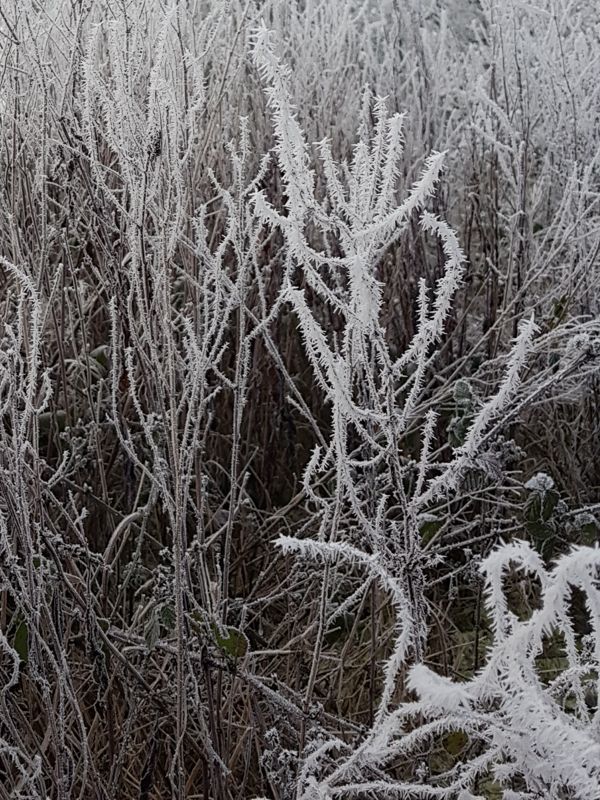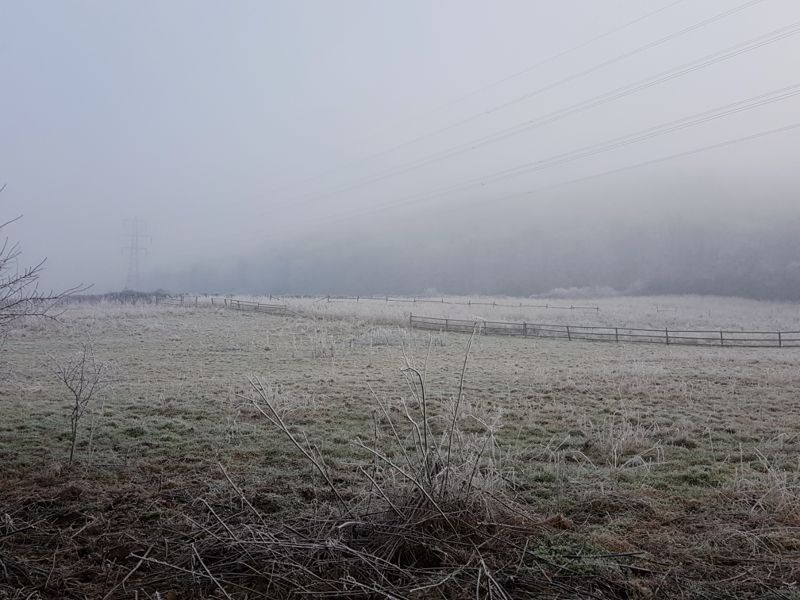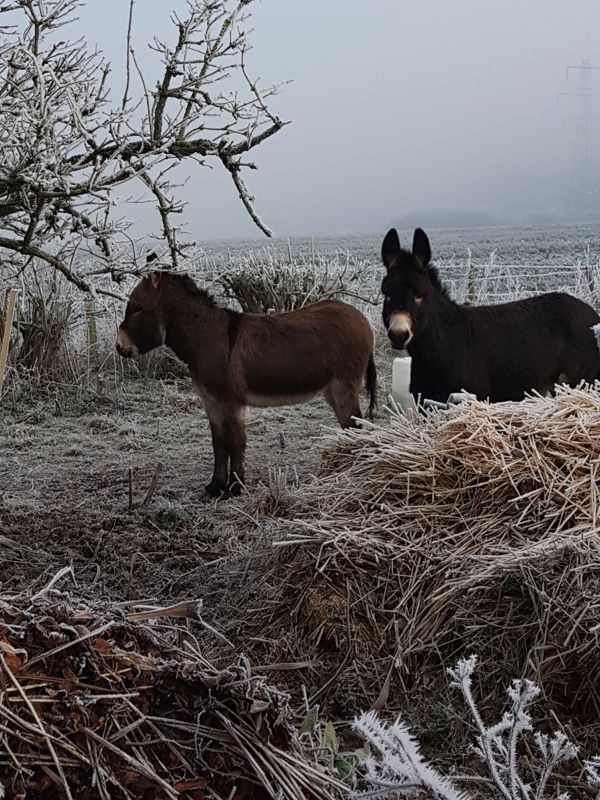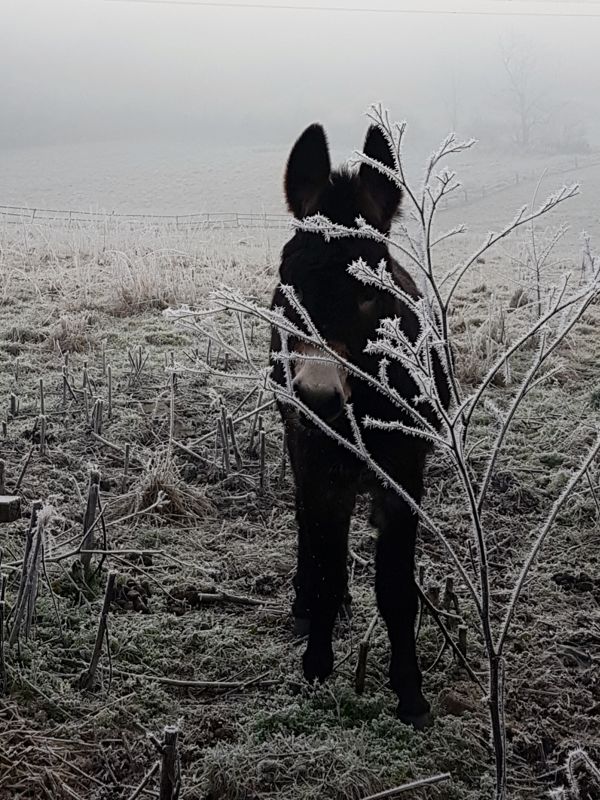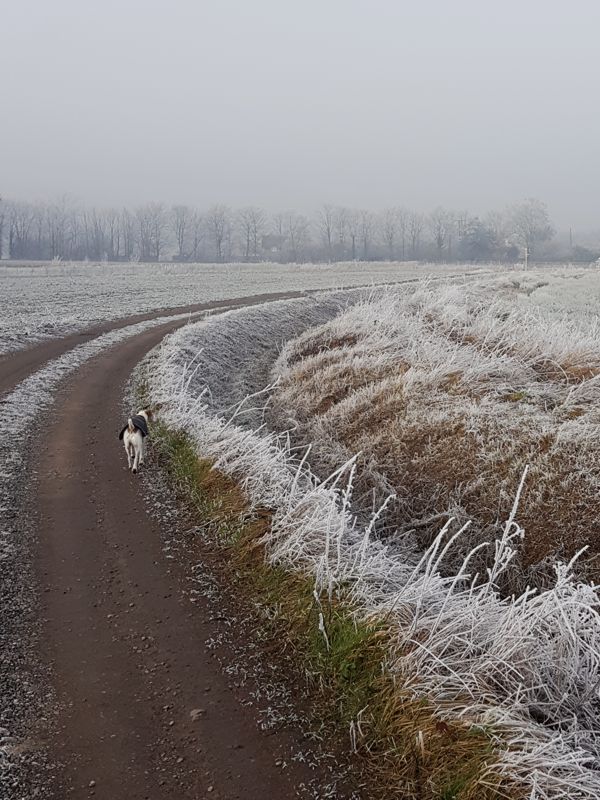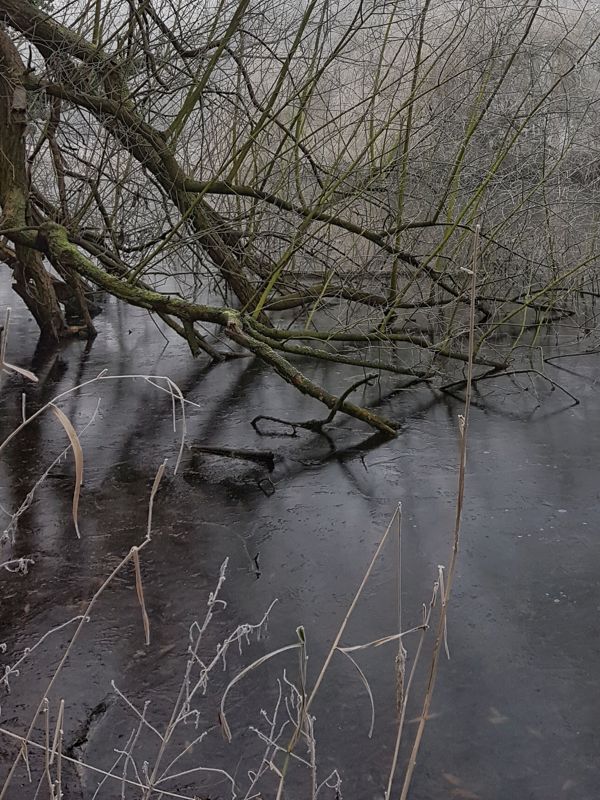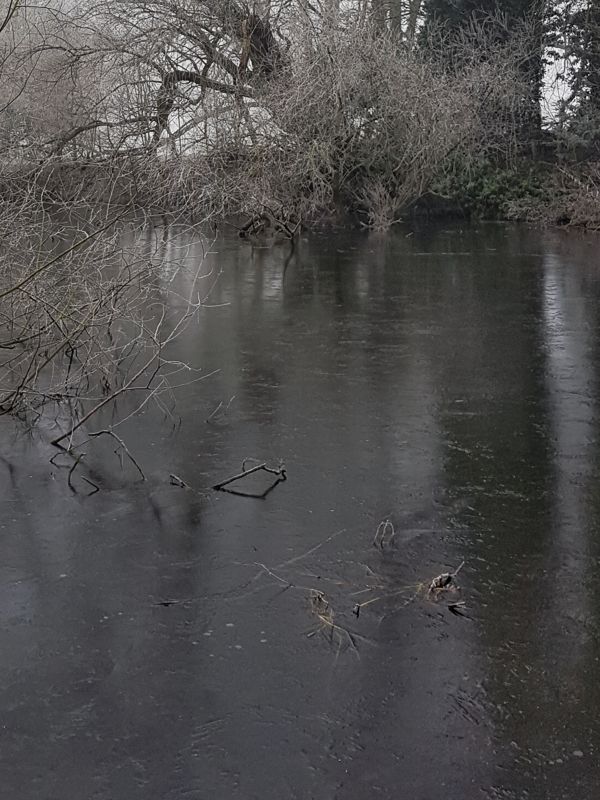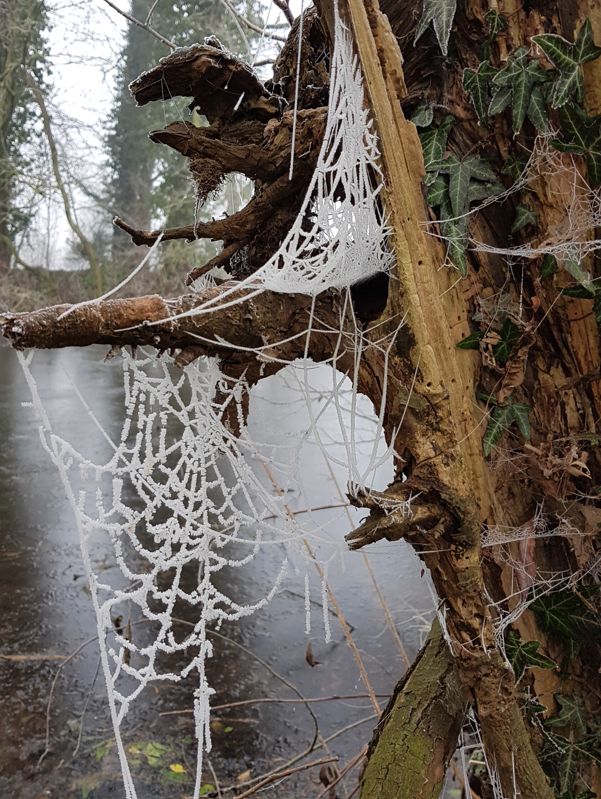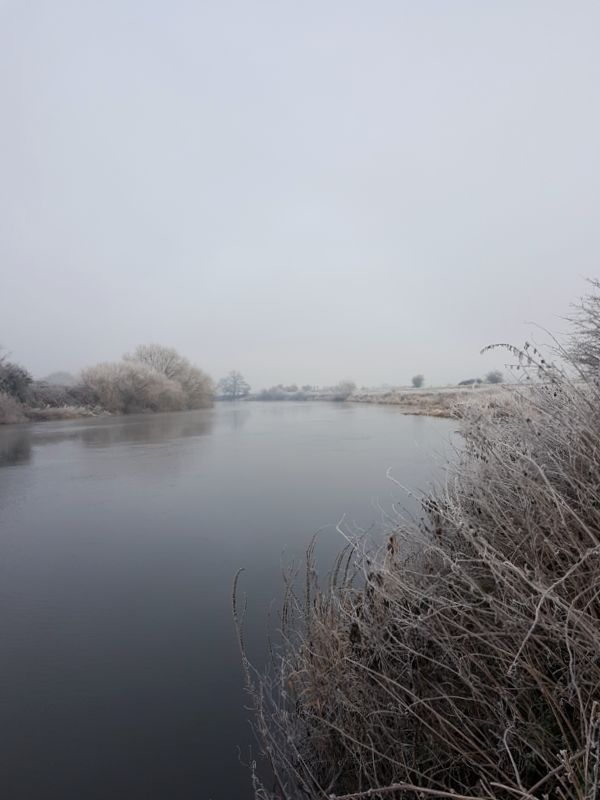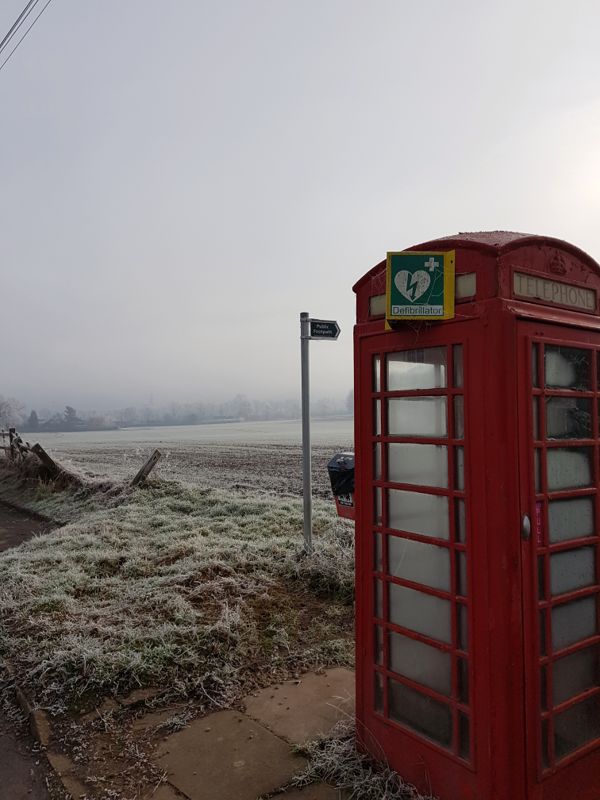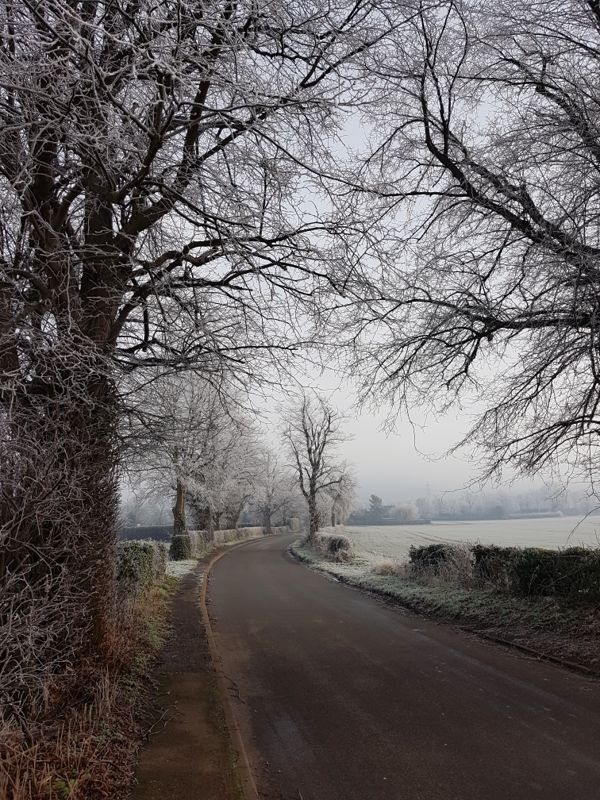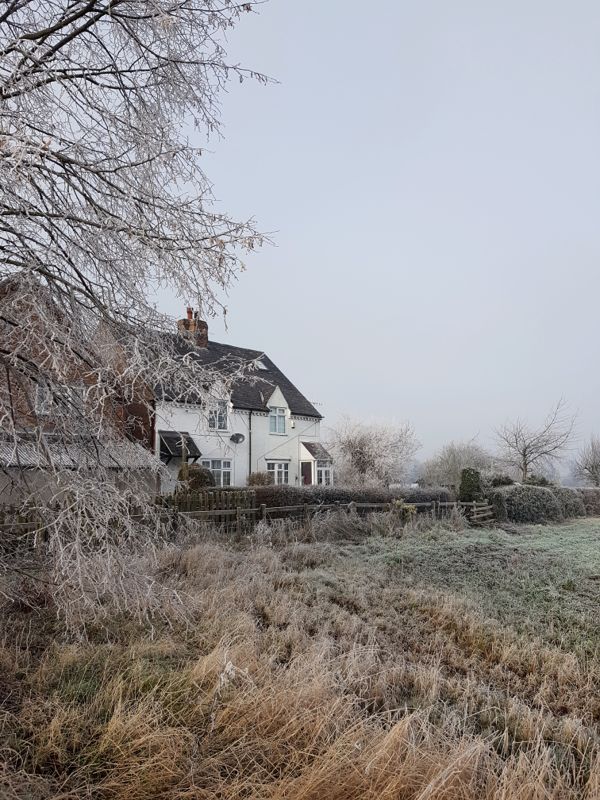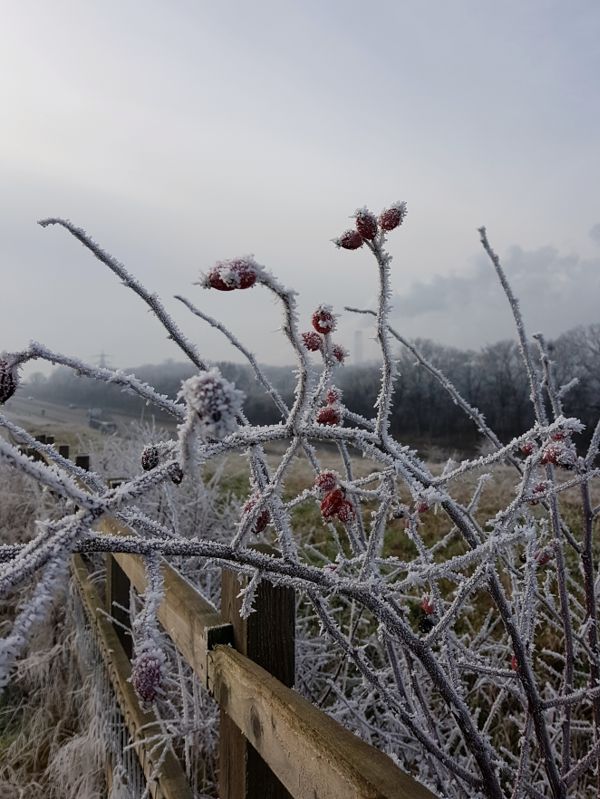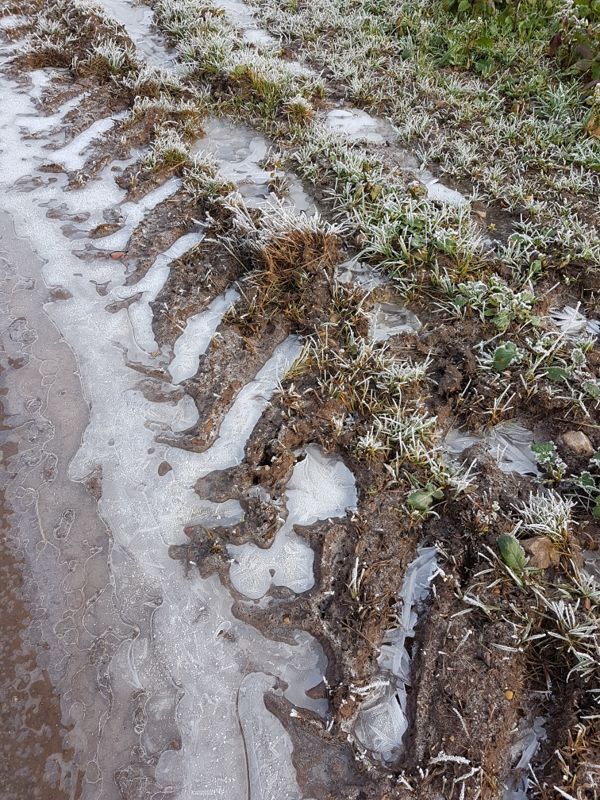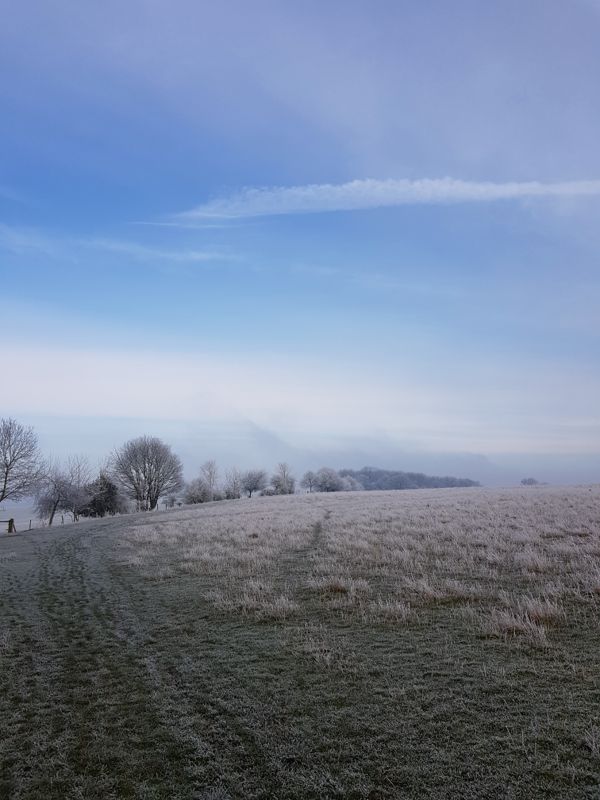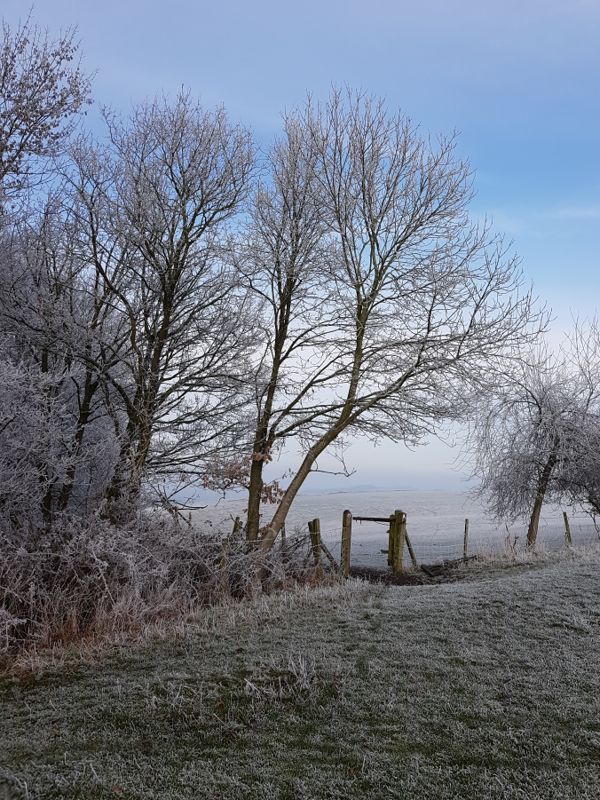 Back in Gotham we had plaice, chips, peas and pint at the dogs-allowed Cuckoo Bush Inn, then headed north to traverse the Trent at West Bridgford.
Thanks Bryan.
*