Monday. Walking the Erewash Canal from Long Eaton to Trentlock, I snapped a moorhen and remembered I need to go back to Nottingham to see the moorchicks spied from my canoe nine days ago, on the Beeston Cut opposite the station.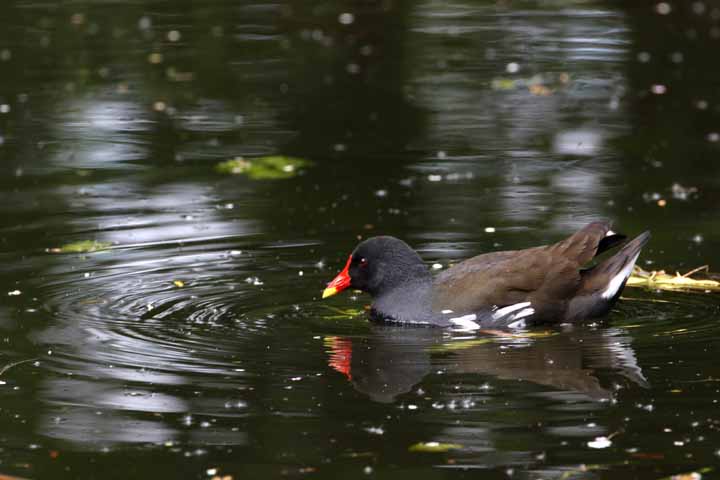 Down the Trent to Attenborough, to see the great crested grebes.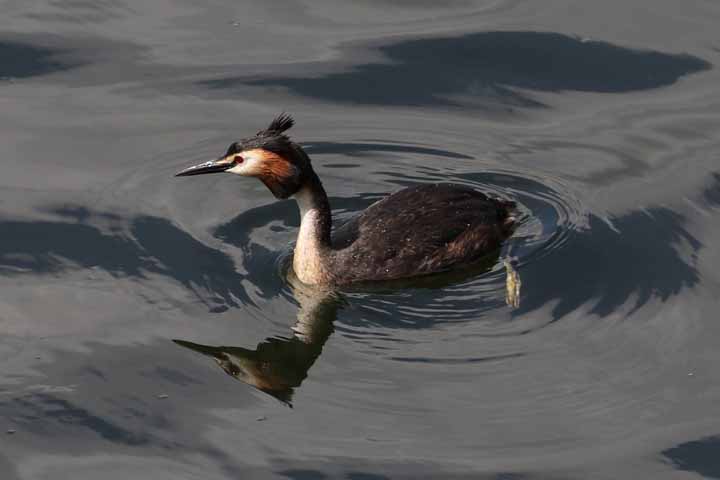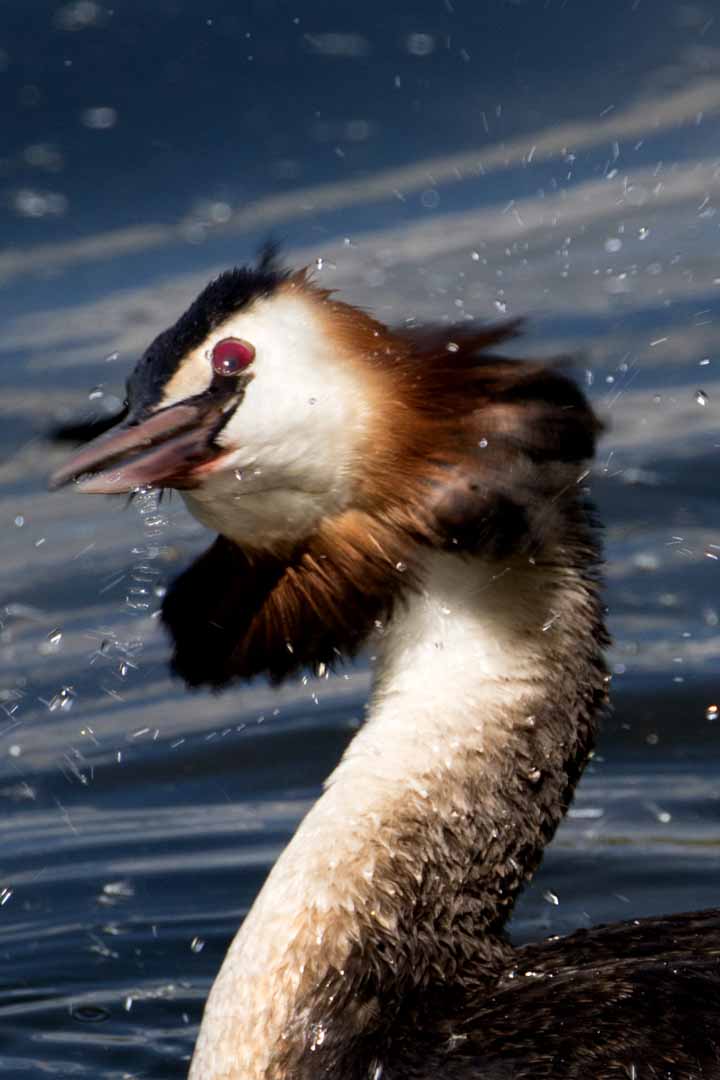 Poorly focused, I wouldn't have kept this next but for the small pike – pikelet? – recognisable by the dorsal fin set far back. Shooting into sunlit dazzle from forty yards, I only registered the fish after viewing the image on my screen at home.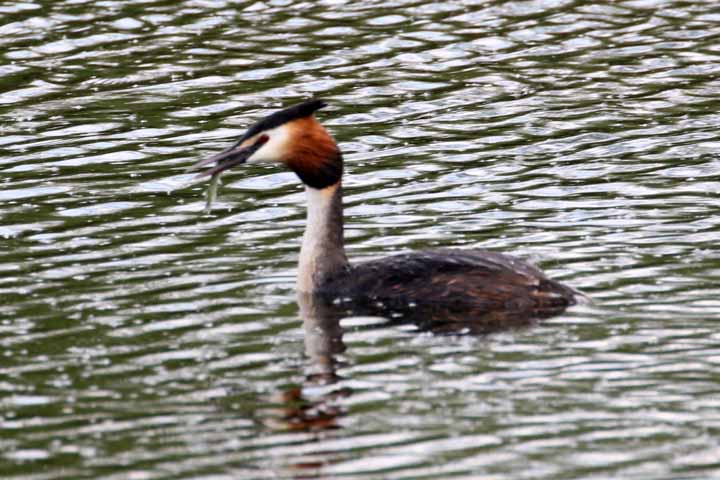 Grey Heron, as we call this member of a large genus, but close up we see it's far from that.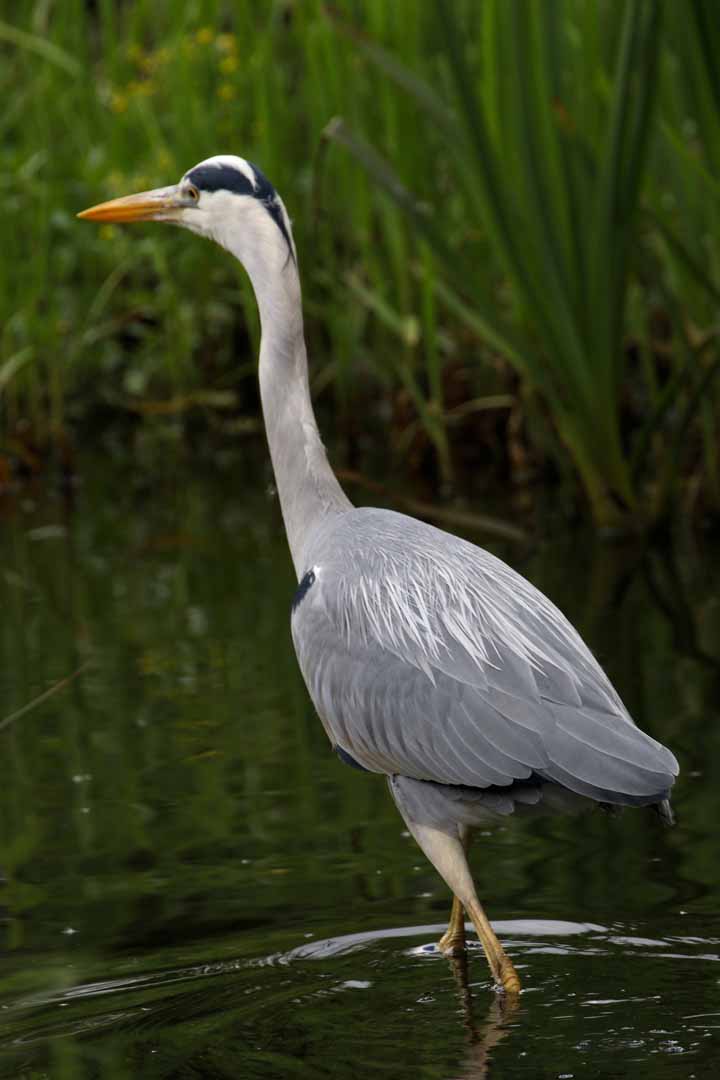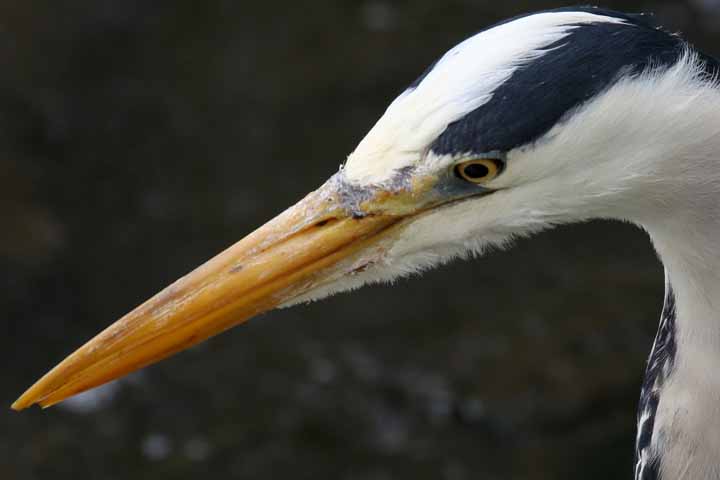 Pochard I think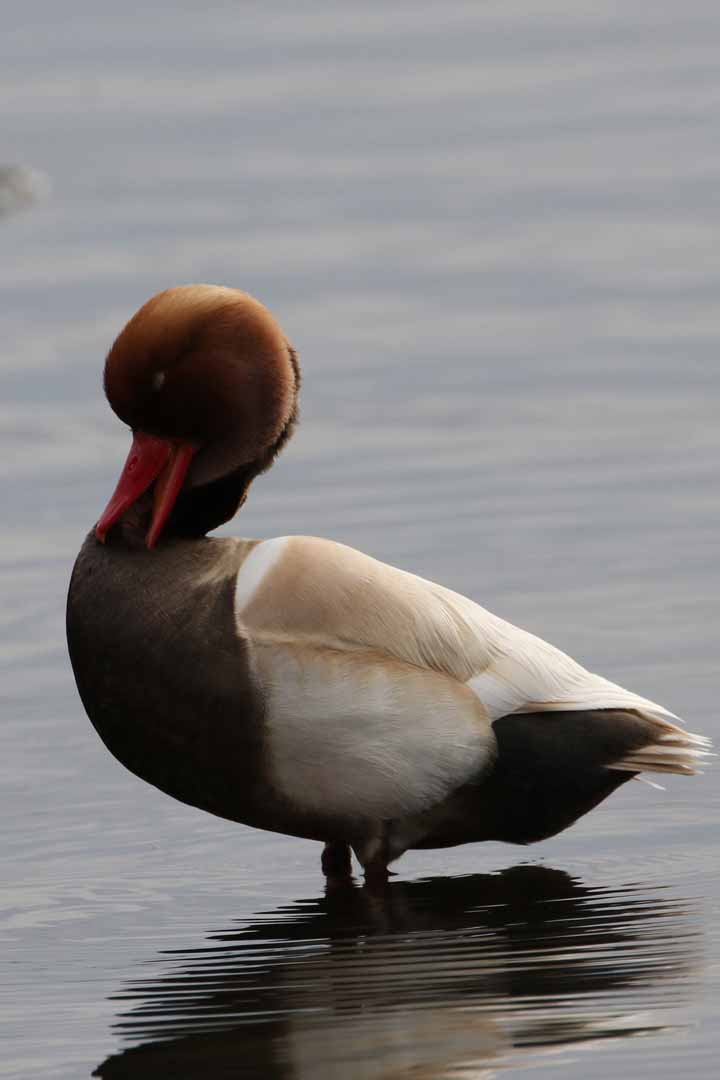 Mallard I know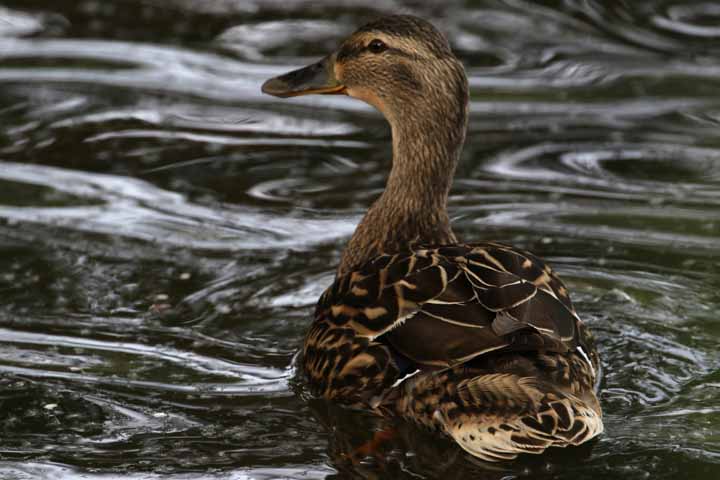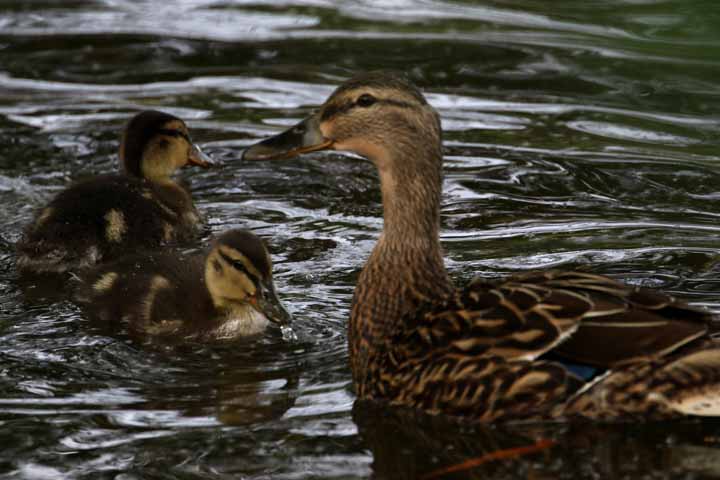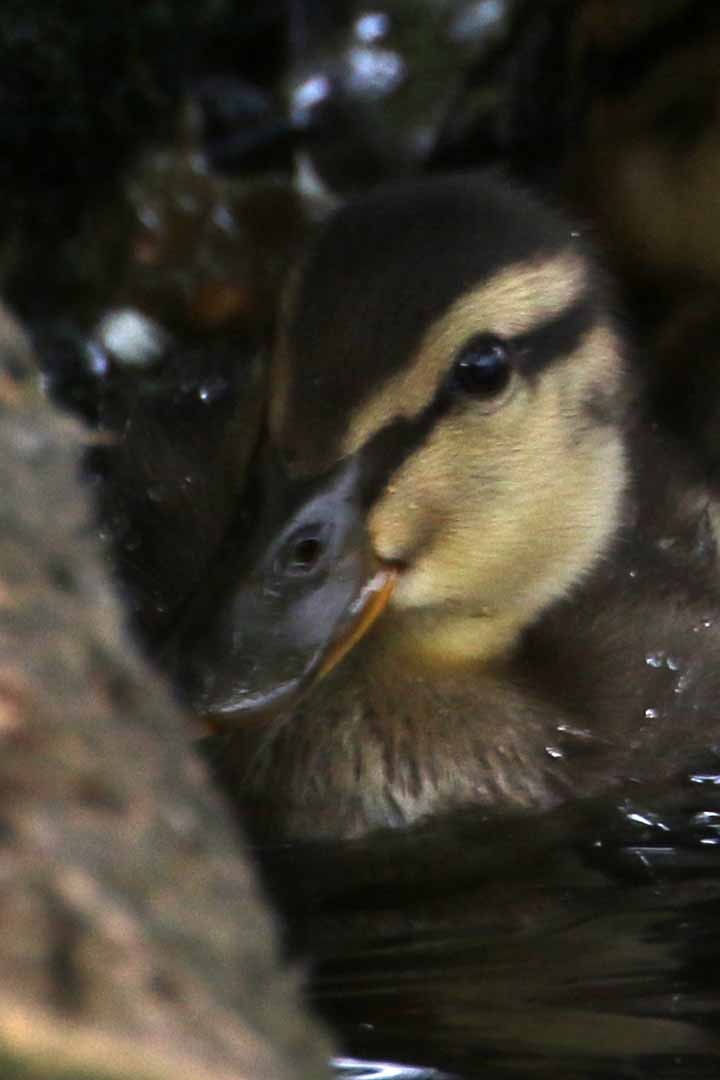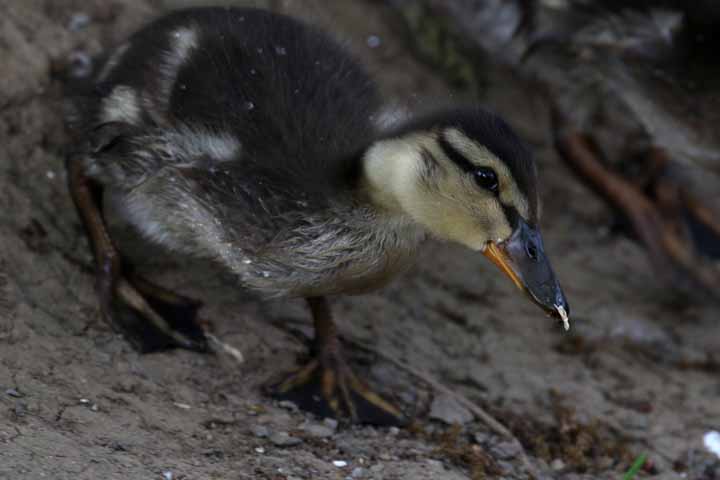 Egyptian geese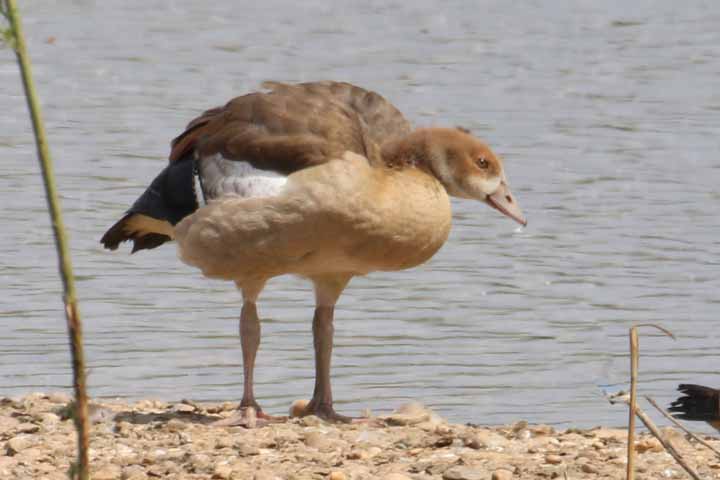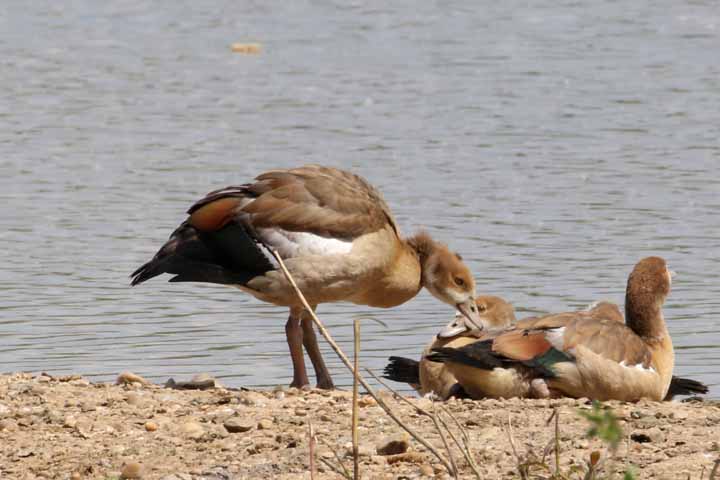 Canada geese, with some confusion over parenthood.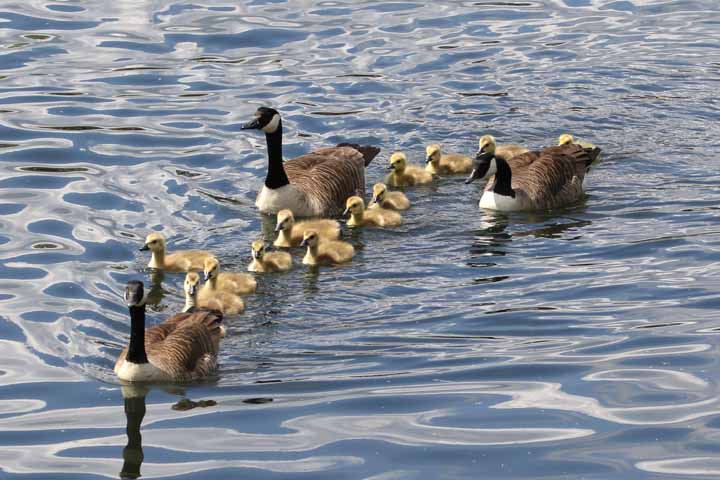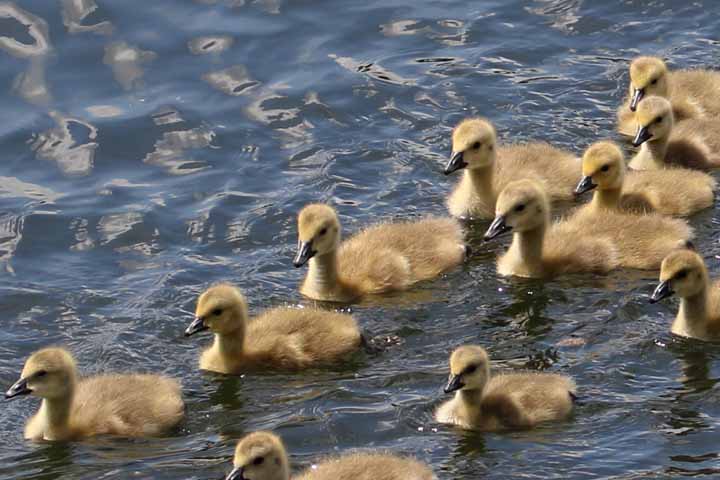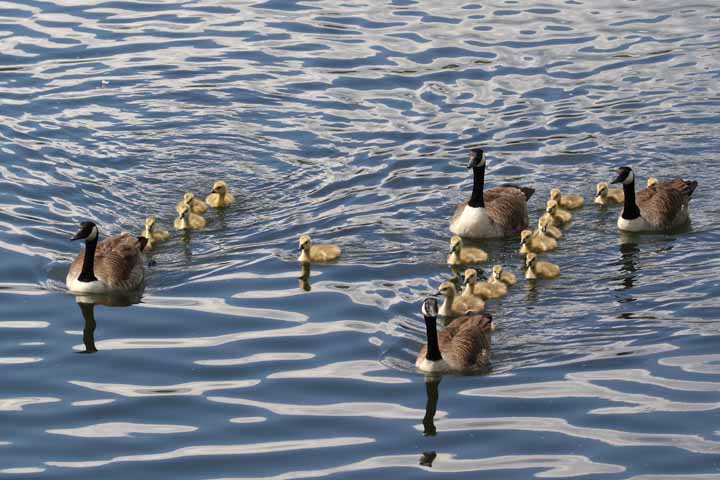 Mute swan with cygnets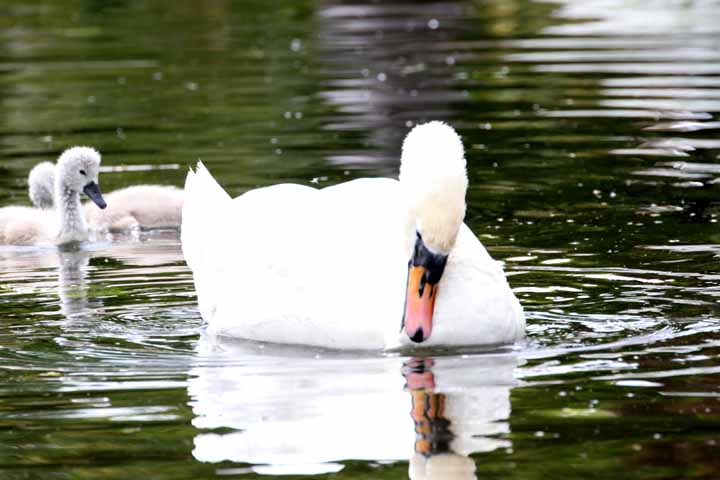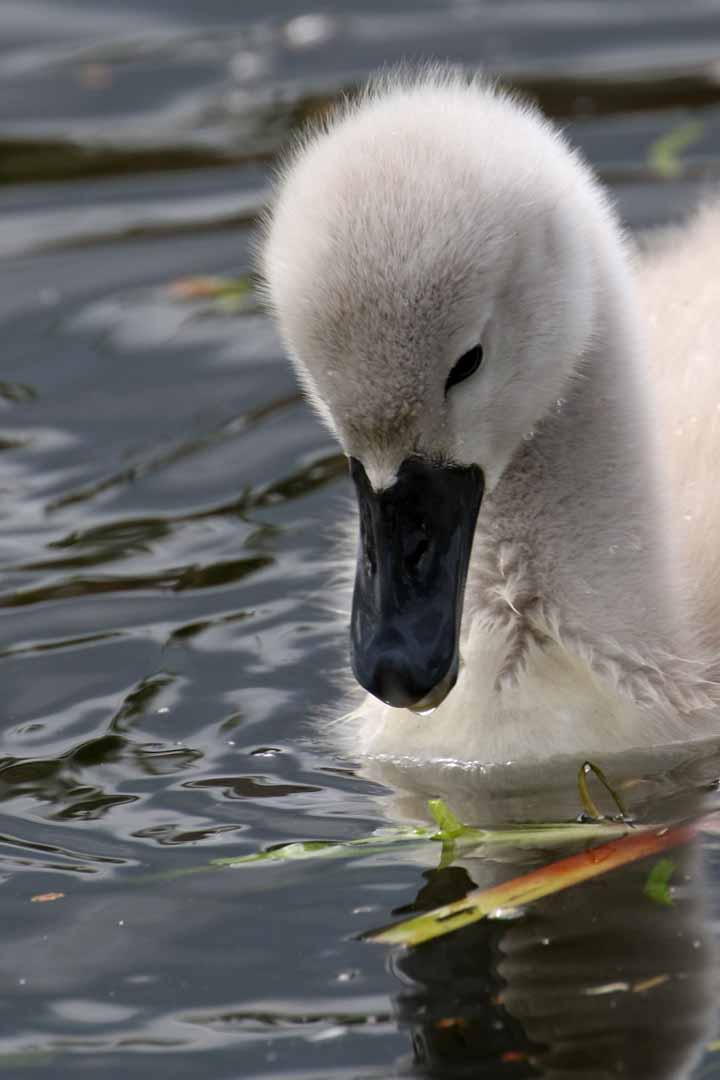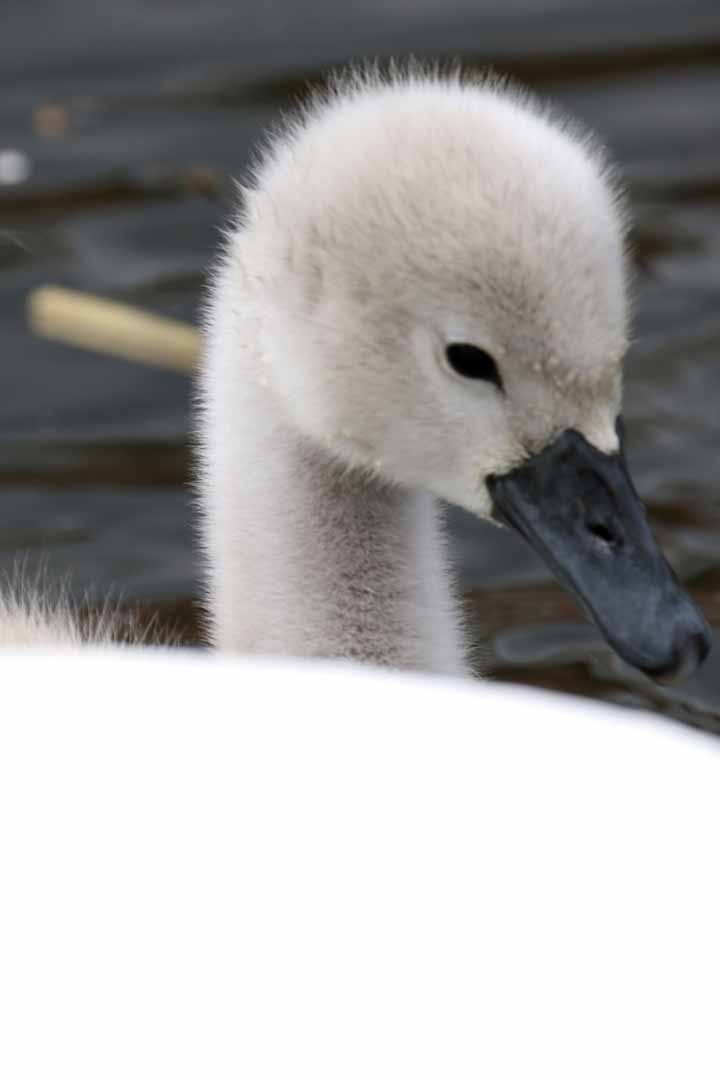 One flooded quarry has a half sunken floating excavator from Attenborough's industrial past. Cormorants often perch on it but, close to a hundred metres from the densely reeded bank, I've never had a remotely acceptable shot. Today though I had my new L-series 100:400 lens, with added reach from a Canon x 1.4 Mark III extender. Delivered on Saturday at eyewatering cost from the States, these two new toys couldn't have come at a better time. (Other than prior to the Harris trip, that is.)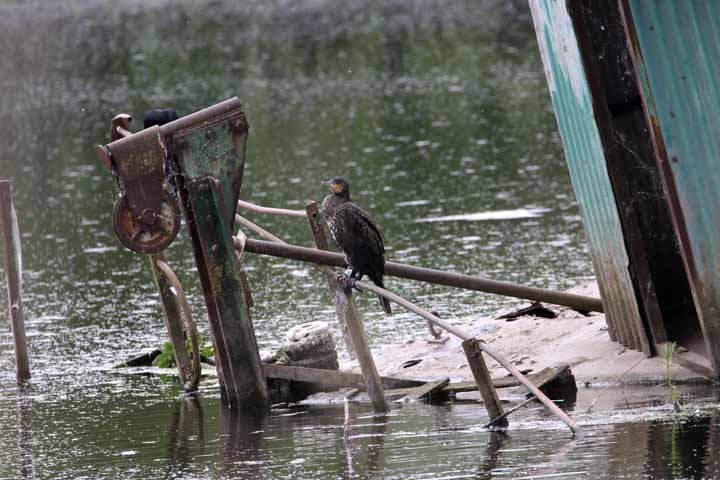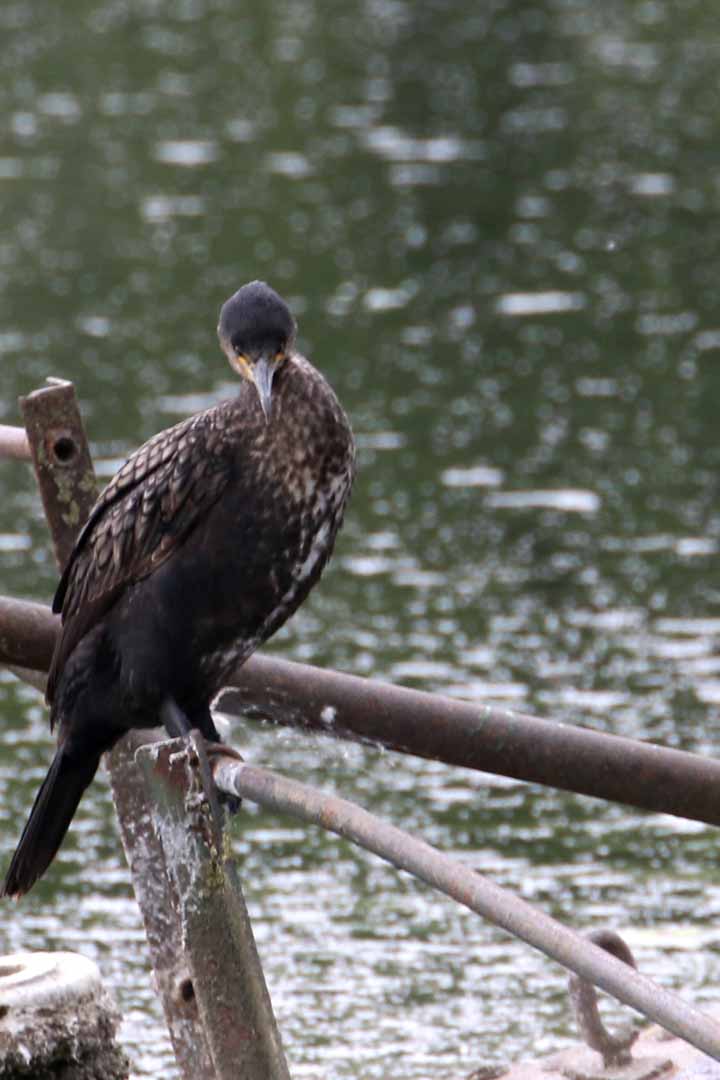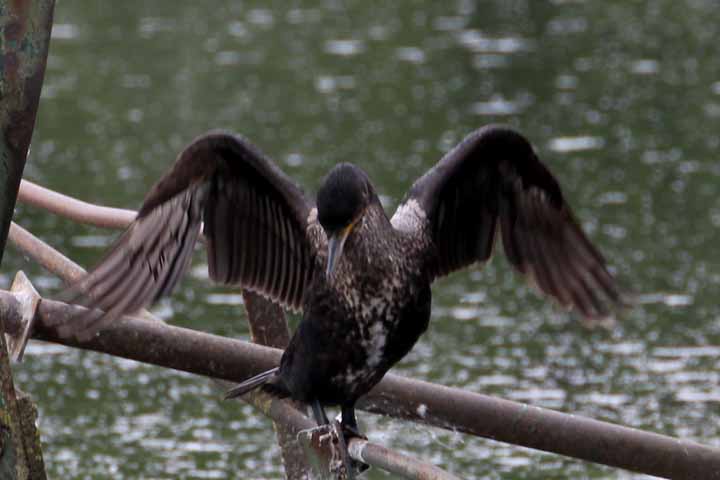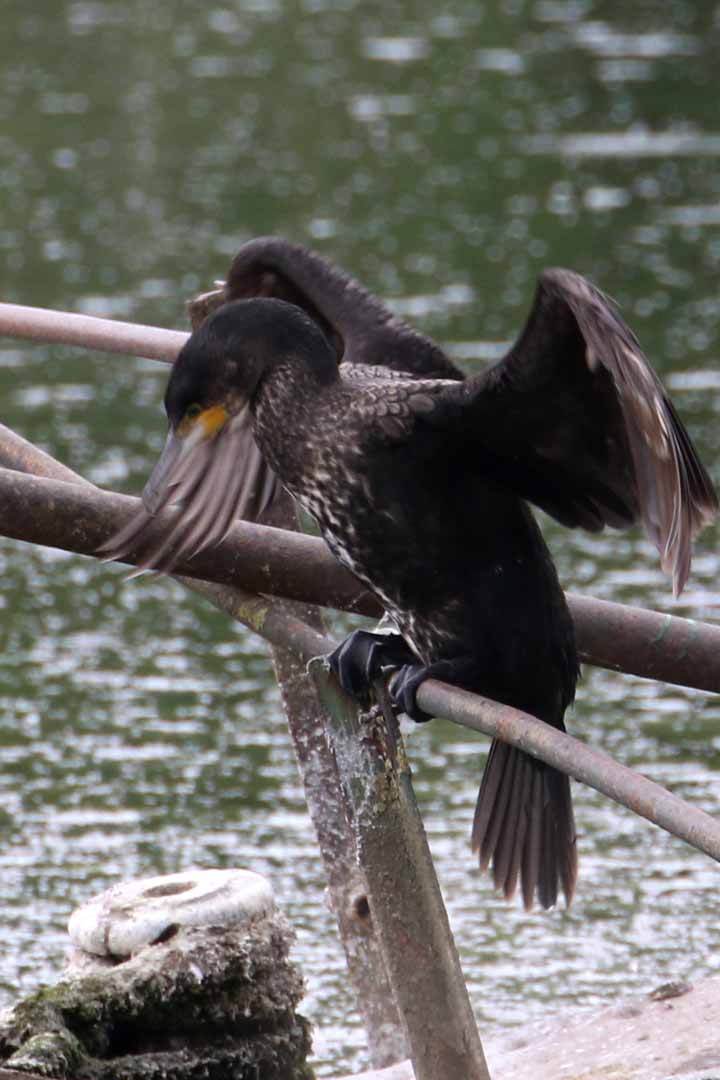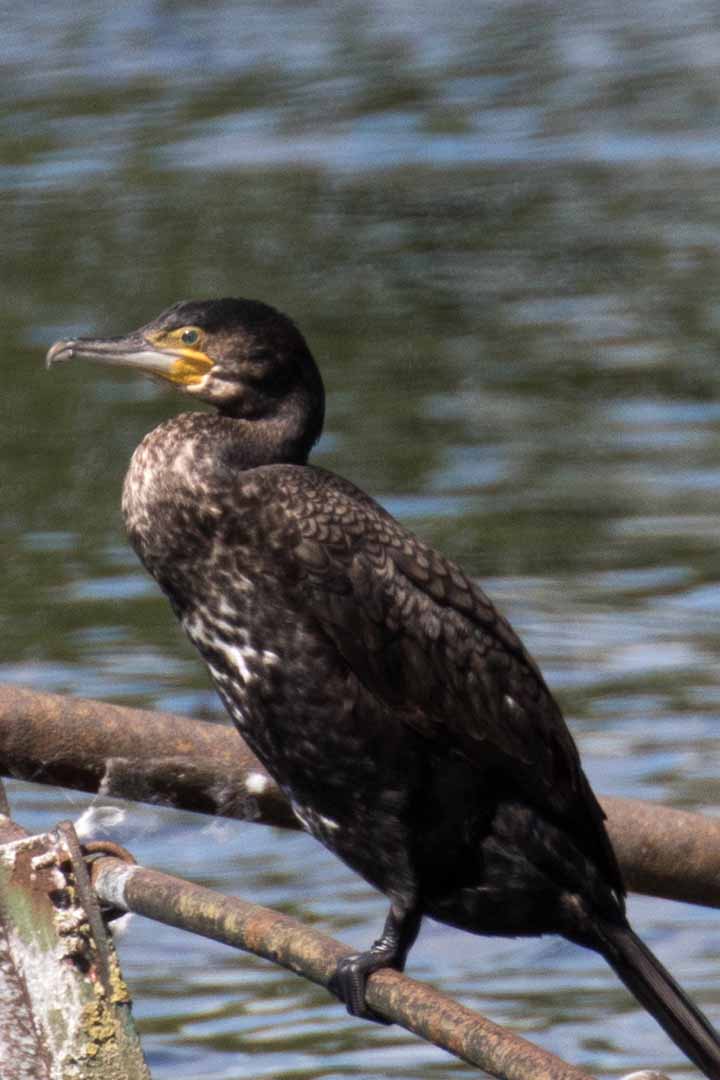 See that, upper left?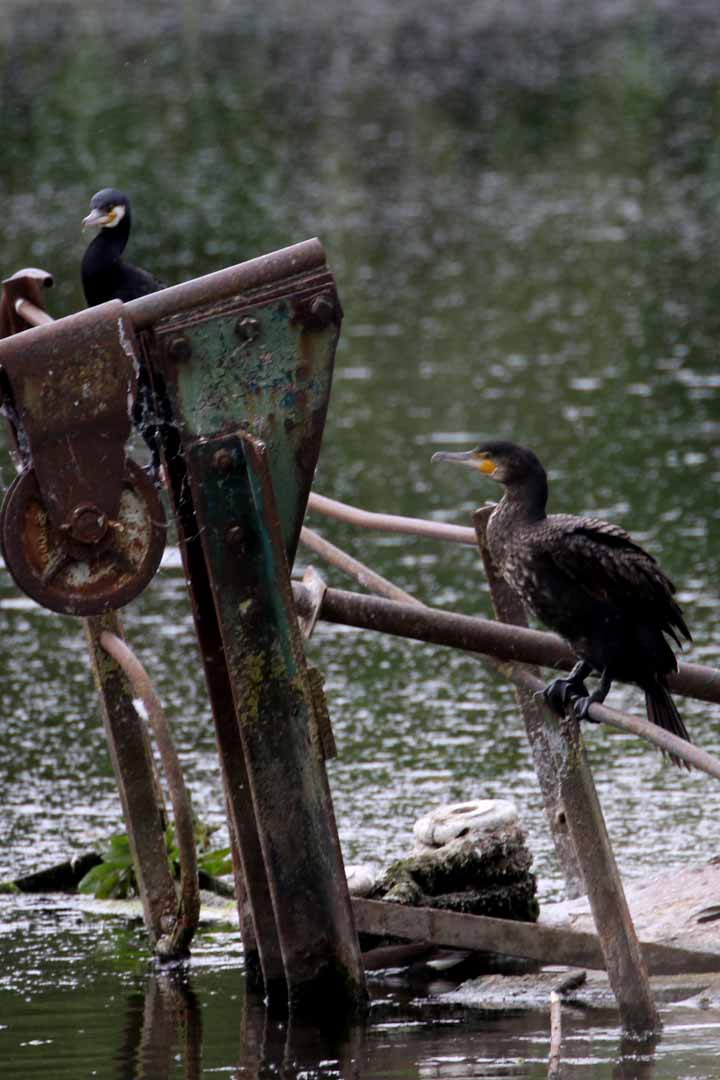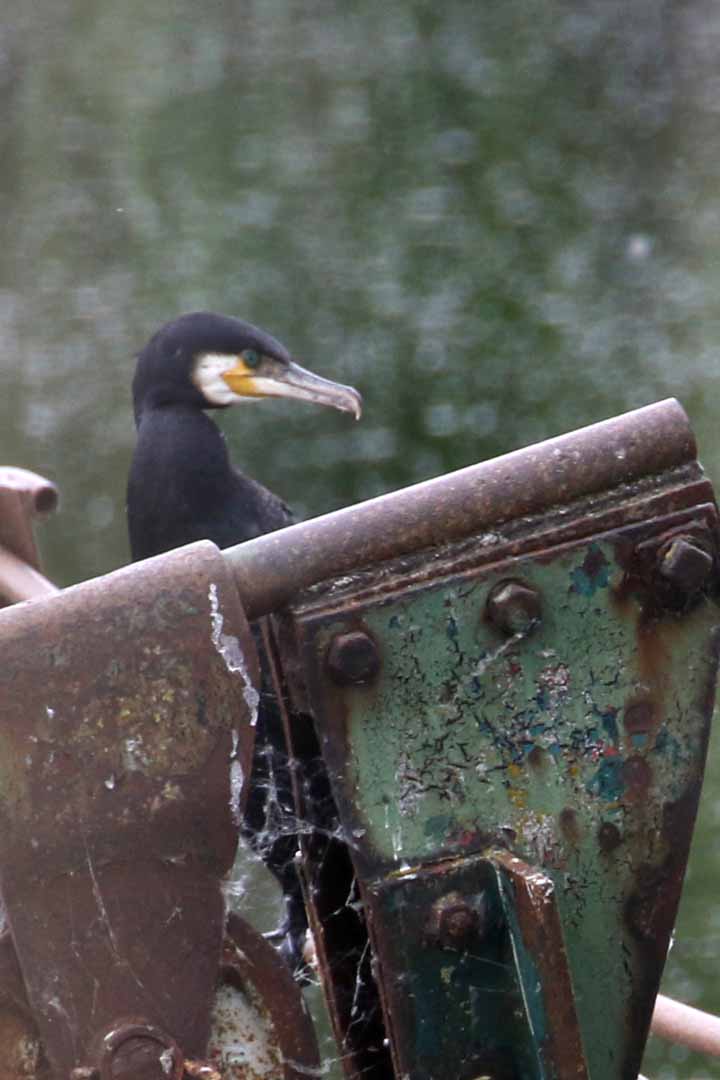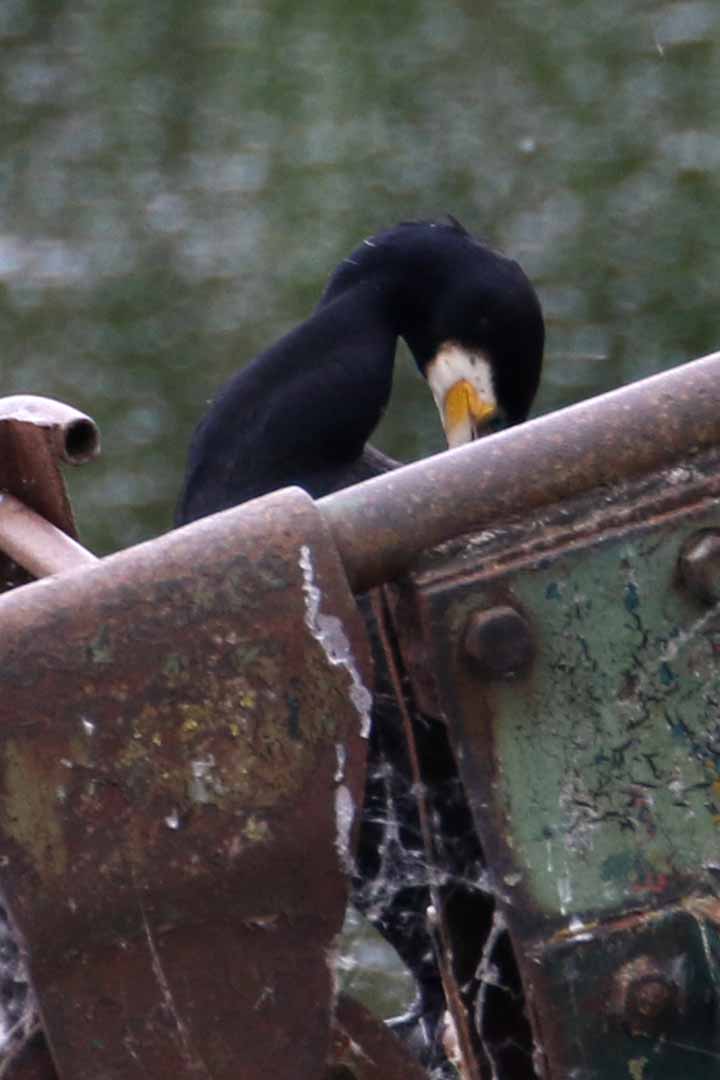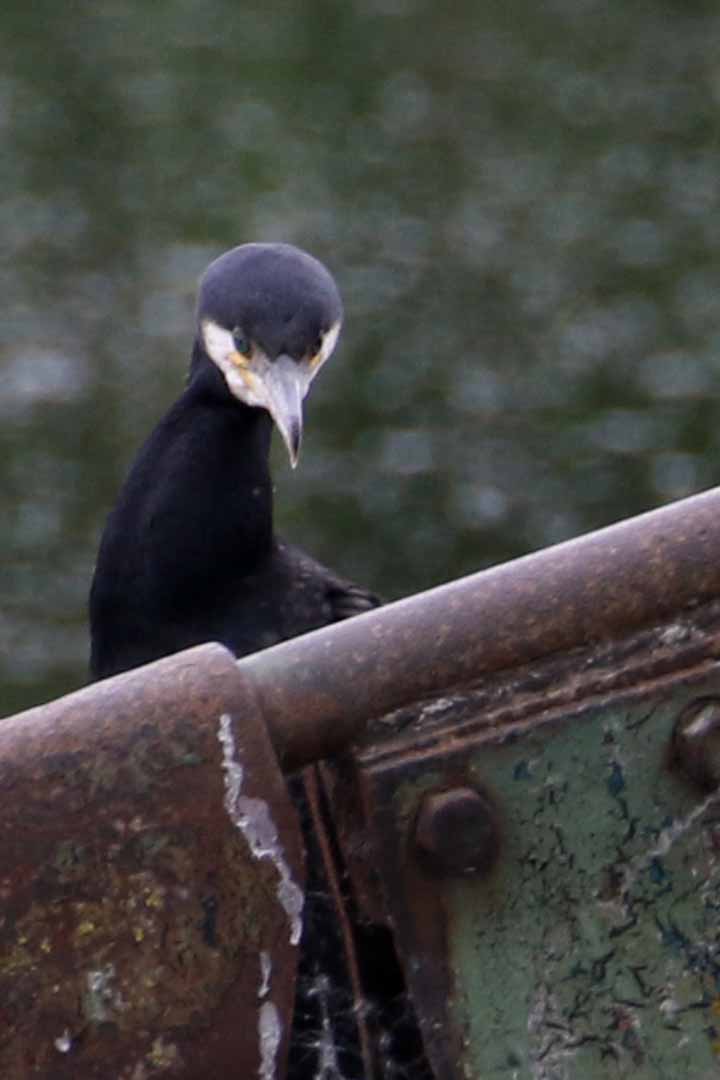 Last but not least, high in a tree overlooking the Trent, a tawny owl. With the flicker of leaves in the breeze, and only one angle on the bird, it wasn't the easiest of shots but …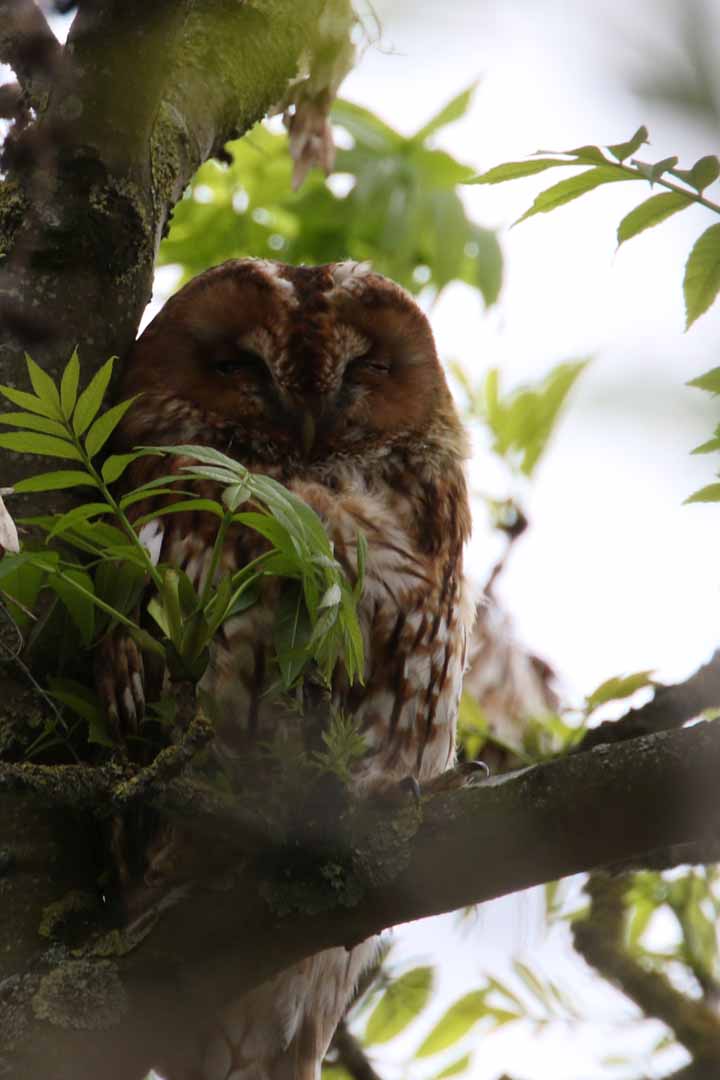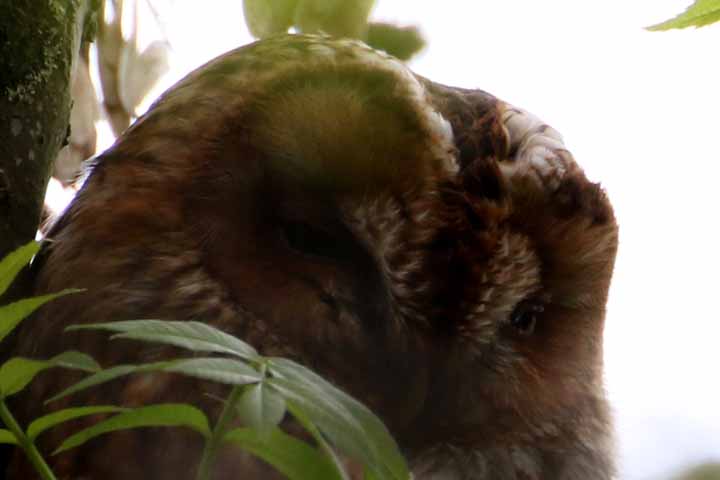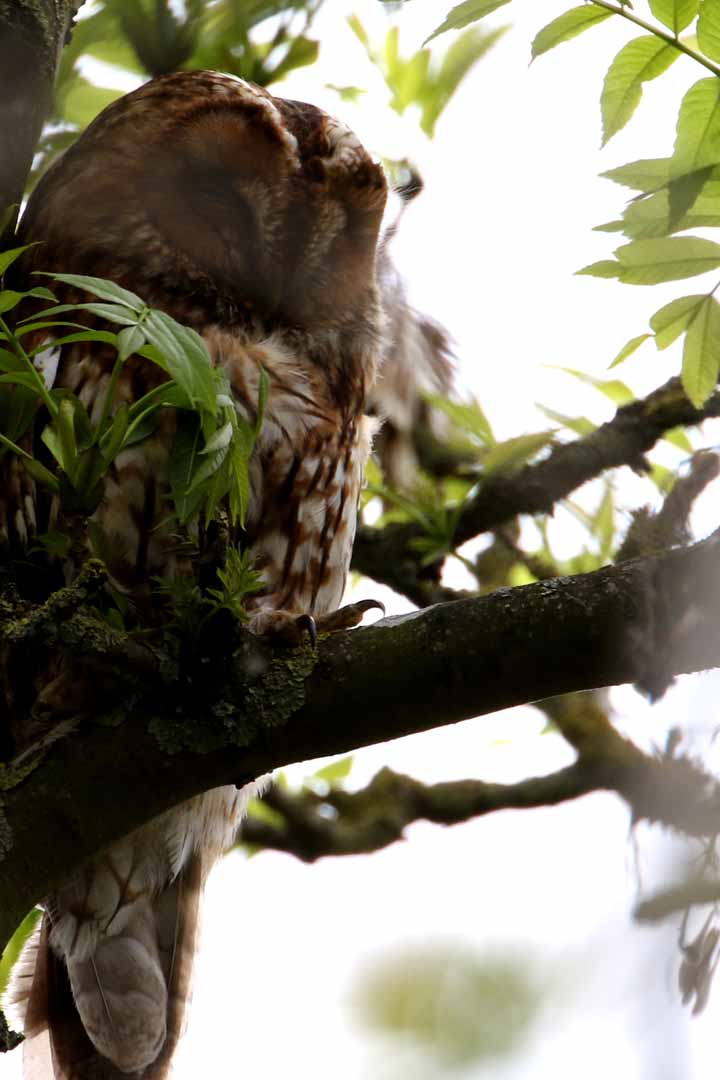 The next day, walking the same patch with Mark, I spotted the owlets. Interestingly, the three – only one accessible to my lens – were several metres distant from the parents. One was above them, at the very top of the tall tree overlooking the Trent. The other was in a thick cluster of ivy several metres away and below. Both adults stood sentinel, motionless, by a much frequented path but so blended into the surrounds that the casual eye would not see them. As I would not have, but for the seasoned birder who, spotting my lens and concluding I must be serious, had pointed them out on Monday.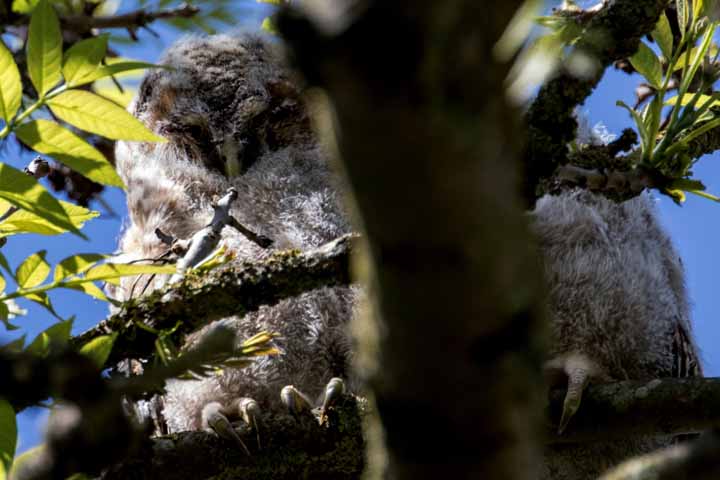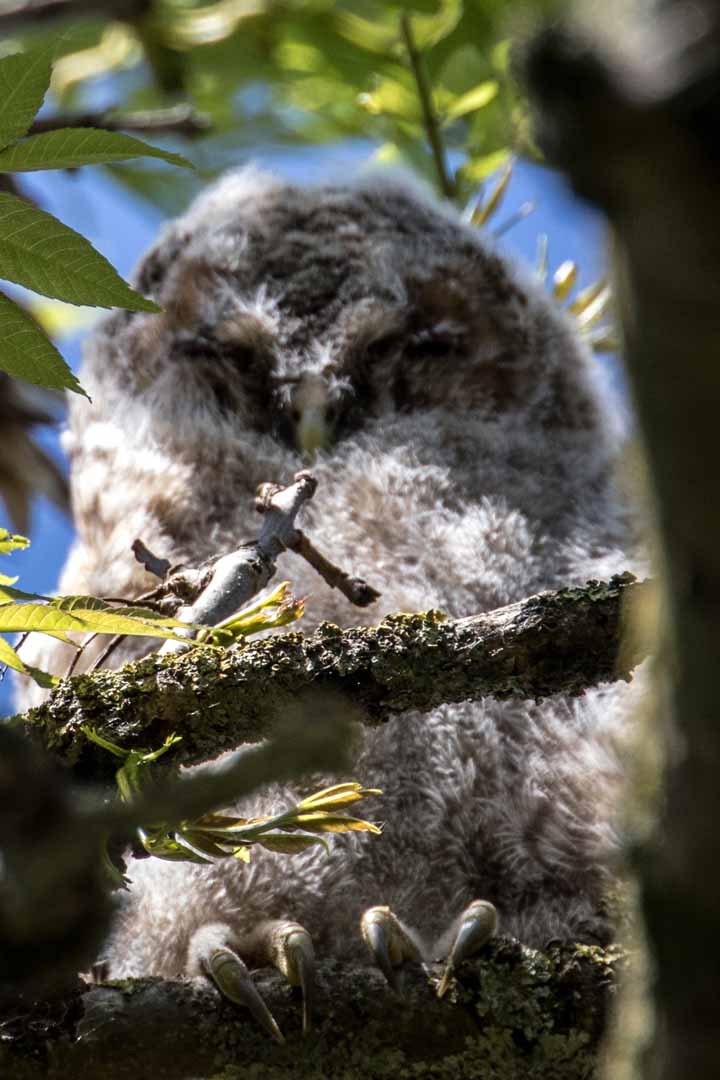 The young, even of species high up the food chain, are hardly immune from predation – witness the fate of that tiny pike which, had it reached leviathan dimensions (only possible if female) might at a push have taken on (and in) an adult grebe. But owls, I hear, have a particularly hard time, and not just from larger raptors. All corvids – crows and magpies in particular – take great exception to their presence. An expert giving an open air talk, while flying hawks and owls at the Bird of Prey Centre in Penrith – a must-visit if in the vicinity – told us their ability to hunt day as well as night, if that's what gets results, marks them out for singular detestation.
'It's like having Jack the Ripper in the neighbourhood.'
* * *