Spotted this morning, an FB friend living in Cairo referencing a story – click on the image – in yesterday's Guardian.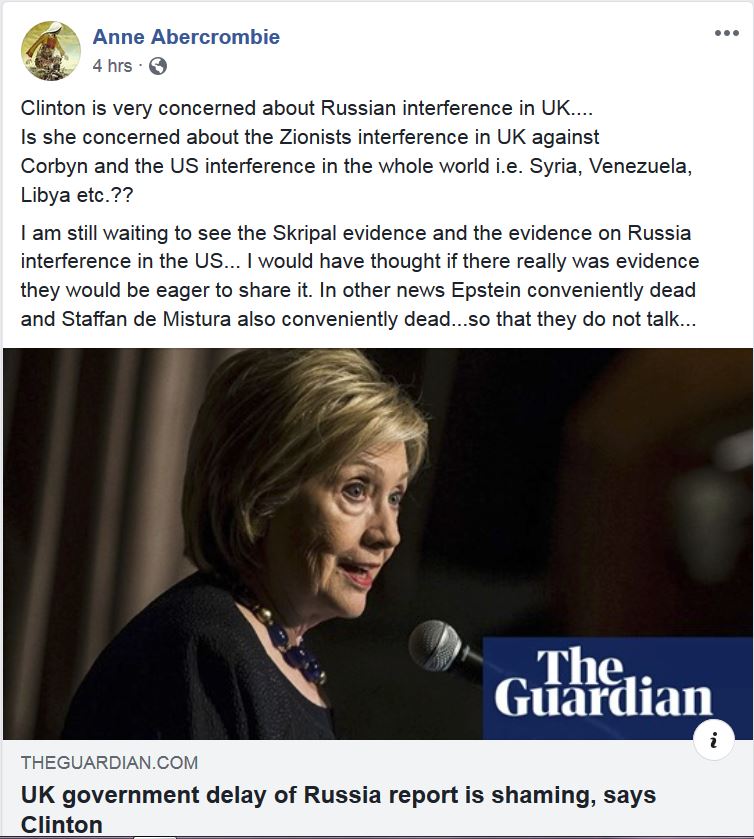 Her warmongering – its victims dark skinned and disproportionately female – aside, Ms Clinton is given to portraying herself as an ardent feminist. (For a more critical view see Hillary Clinton and Corporate Feminism by Kevin Young and Diana C. Sierra Becerra. I recommend it not just in respect of HRC but as a thoughtful critique of the limits to any feminism that would have us see women's oppression as something apart from class exploitation.)
No surprise then to find, in yesterday's Graun piece, this gem:
Clinton said: "I mean, who do they think they are that they would keep information like that from the public, especially before an election?
"Well, I'll tell you who they think they are. They think that they are the all-powerful, strong men who should be ruling," she said, linking the suppression of the report to a rising authoritarian turn in western leaders.
Can we really rule out her running for president in 2020?
*