Continued from part 3 …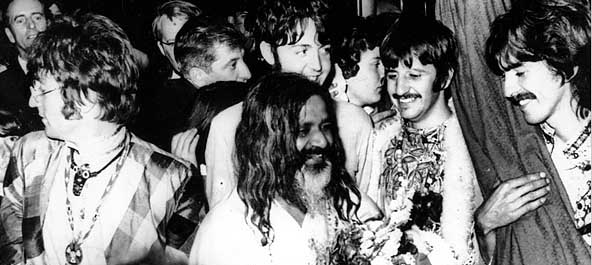 On the road to Rishikesh/I was dreaming more or less/And the dream I had was real/And the dream I had was real …
John wrote those lines shortly before the Beatles, disillusioned by the Maharishi's sexual antics, walked out on his Rishikesh ashram. (He'd later repurpose the tune for one of the best songs on his Imagine album, Jealous Guy.) For a graphic account of the Fab 4's bust up with their giggling guru, try Albert Goldman's Lives of John Lennon. That sizable tome is a stiletto job, yes, but an unusually insightful one; well researched, well written and not without its moments of grudging admiration for its subject.
As for how Jealous Guy's plaintive melody line may have been lifted from or at least influenced by a tune heard on Indian instruments to relative scales markedly different from the absolute scales of the West, try classical composer Howard Goodall. His fifty minute Channel 4 tribute to the Liverpool 4 never flags, or fails to be eye opening for one like me, unversed in music's rule based structures. It is linked at the end of my own tribute, The Fab Four: a very personal view.
But I must press on with the story of my own road to Rishikesh. Since one of several major life lessons encountered on that road was the importance of an impersonal perspective, even and perhaps especially on one's own personal experience, you must draw your own conclusions as to how well I learned it.1
*
3. And as he journeyed, he came near Damascus: and suddenly there shined round about him a light from heaven. 4. And he fell to the earth, and heard a voice saying unto him, Saul, Saul, why persecutest thou me? 5. And he said, Who art thou, Lord? And the Lord said, I am Jesus whom thou persecutest: it is hard for thee to kick against the pricks.2 6. And he trembling and astonished said, Lord, what wilt thou have me to do? And the Lord said unto him, Arise, and go into the city, and it shall be told thee what thou must do. 7. And the men which journeyed with him stood speechless, hearing a voice, but seeing no man. 8. And Saul arose from the earth; and when his eyes were opened, he saw no man: but they led him by the hand, and brought him into Damascus. 9. And he was three days without sight, and neither did eat nor drink.
Acts 9:3-9 – King James Version
I don't suppose the London School of Dentistry would strike many as textbook terrain for a quo vadis moment. By tradition, such lightning bolts strike in settings rich in dramatic ambience: the implied reproach of a spider's tenacity in a dungeon, say, or a hammer blow from heaven in that epiphanic second before the grim reaper – in the shape of a charging bull, the undertow of a rip tide or a motorway collision – is cheated of his harvest.
Then again, maybe Saul-to-be-Paul's road from Tarsus to Damascus was downright dull. Maybe, as he wended his way – his cloak housing a warrant to bust all and any Christians he could lay hands on – his mind was on the right of nations to self determination, on ruinous taxation, and on the state of Syria's highways as his horse stumbled on yet another loose cobblestone.
Roman roads? Roman roads?!! What fucking roads? 
Such unedifying trivia would be lost, and rightly so, in the edits of successive chroniclers, each with his axe to grind – if only that of not ruining a rollicking good yarn by piss poor handling of the atmospherics.3
Whatever. It was amid the unpropitious mundanity of the London School of Dentistry – held in the scissor grip of Whitechapel Road to the north, Commercial Road to the south, Aldgate Tube at the western fulcrum – I first heard my quiet quo vadis?  There'd be louder ones later but with the gin clarity of hindsight I see that on this sunlit Saturday in late June '96, as I slipped through those portals of tooth science for my day with Andrew Cohen, I'd reached my very own point of no return. That my passage to culthood still had five whole years to run does nothing to negate this. Inexorability is neither defined nor measured in units of time.
Ask the captain of the Titanic, with many hours – almost as many as it will take the nearest ship to reach the scene – to twiddle his thumbs and muse on inevitability. Ask the time management speaker Randy Pausch, a fitness fiend exuding rude health as he weaves top tactics for inbox management with deeper wisdoms and sparkling witticisms; all the while knowing his death to pancreatic cancer is months away, tops.
Ask the more pessimistic of climate scientists.
Am I playing fast and loose, through such examples, with the vital distinction between objective and subjective determinants? That's the billion dollar question; one of 'em anyway. Am I laying it on a tad too thick? Maybe – my dear old gran did tell me a million times not to exaggerate – but I say a modicum of melodrama can be overlooked if the point lands.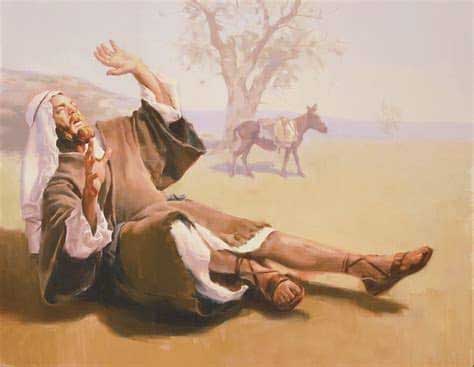 *
I've likely given too big a build-up. This all too brief account of that day may seem anti-climactic. If so, bear in mind that I'm at the outer edge not just of my ability as a writer, but of experience itself. The matters I speak of are as infinitely subtle as they are powerful, and I fear I could write screeds on my recollections of this first real life encounter, and still leave you none the wiser as to why I look back on it as momentous. To those curious for more on his message, I suggest the bibiography at the end of part 3 – in particular the books by Andrew cited in the first paragraph – and to his website.4 To those curious for more on his charisma, I suggest any one of the three books – second paragraph of the same – by those who long ago rid themselves of its grip.5
My day at the London School of Dentistry was thrilling in ways I won't even attempt to capture. I'll just single out two things. One was his description – which I mistakenly attributed in part 3 to the audio tape, Meditation is a metaphor for enlightenment – of the enlightened relationship to mind, and hence to Life, as:
Like a conversation in the next room. You tune in when you need to but the rest of the time you ignore it. You're grounded in a deeper place, where nothing ever happened and time and karma have not begun. As I speak to you now I'm in that place. In deep meditation, I know nothing: not even what I'm about to say next …6
Yet what he was about to say next proved always to be gob-smackingly immaculate, beyond the skills of any orator I've encountered before or since. As for the bit about tuning in and out of the movement of the mind on an as-and-when basis, for me this had an impact similar to that of Aldous Huxley's accounts of his experiences with mescaline.
Man, I could use some of that!
And the other thing? Such was the intensity of straining to hear each word, such the intensity of each word's impact on me, that when we broke for lunch I opted instead to exit the LSD (asking myself on the way out if the Acronym Scrutiny Team was on its annual Away Day when 'London School of Dentistry' was settled on7) and make for a nearby square, one of those small green oases London excels in. There I spent half an hour doing yoga. I needed space, physically and mentally, to order or at least calm my whirling thoughts.
Crossing the road on my way back in, I met Andrew doing the same in the opposite direction, flanked either side by one of the powerfully built men I'd seen in the morning teaching. Close behind – this seemed a protective formation, such as a head of state or mafia don might be afforded – strode a third. As our paths momentarily converged the teacher and I made direct eye contact.
It's a cliché to say the effect on me was electrifying. So let me just say, since I've never minded a cliché if it gets the job done, that the effect on me was electrifying. In the darksome deep of his eyes and almost tortured set to his face, I saw the absence of pretence – too unfamiliar to me at that point to be recognised as such – I might expect of a condemned man taking his last steps to the gallows. Or a Christ on the ascent to Calvary, the insanities of the world held in the dead weight of a wooden cross he can scarcely carry. Shockingly human, the contrast of such piercing vulnerability with the wit, trenchancy – now playful, now caustic – and assuredness of the man who'd enthralled us all morning could not have been starker.
The moment passed, our different vectors carrying us off in opposing directions. I tried to shrug off an inexplicable sense of shock. I'm not immune to the effects of fame, or even a respected teacher's authority. I recall the frisson – ridiculous but real – of mild excitement the day I locked eyes with Ricky Gervais in a bookshop on Charing Cross Road. Or that of Arthur Scargill giving a nod, the day we passed on a Sheffield street. I've noted too how friends in the acting world like to name-drop. Those who deny being awed by fame are usually fooling only themselves.
But this blast from the unknown was in a different league. It went way beyond star-struck and in any case Andrew Cohen was no celebrity in the ordinary sense of that word. It also lay orders of magnitude beyond my respect for even the best of the many teachers I'd had. My mind needed explanation, one it could encompass within its normal frames of reference, for the shock of that encounter, on the face of it unremarkable. To this end it did its level best:
I guess a guy like this must live in fear of some crazy, acting on Voices in his head, playing Mark Chapman to his John Lennon. A crazy who might just turn out to be me. Yeah, that must be it …
By the end of the afternoon I was telling myself something quite different – something I still, in spite of everything, believe far closer to the mark. What I'd seen was the face of a man standing not just naked, figuratively speaking, but without a skin. A man with none of the armour the rest of us have been wearing so long we no longer feel its protective but suffocating embrace.
Also by the end of the afternoon I'd signed up for an eight day retreat in early August, high up in the Swiss Alps with little to disrupt the pristine laboratory conditions for rare and singular focus on just one question.
Who am I?
*

The silence is extraordinary. Two hundred men and women sit in near total stillness: mostly on round, densely padded zafu cushions on carpets laid out across a floor of unplaned timber. So many of us, and in so small a space, yet the only sounds are birdsong, the whirring rattle of the grasshoppers and the tap-dance (as one man will later tell me as his measure of so exquisite a quiet, so acute a collective awareness) of spiders on the canvas above our heads. Every hundred years or so the bass note of the ferry on Lake Brienz is carried up the mountain side to reach us, 1100 metres above; its gently sorrowful monotone – the deepest conceivable Om – at one with our immersion in a void where nothing happens. Where nothing could happen, says The Man – who has removed all remaining doubt as to his right to speak this way – because time has not begun.
Otherwise, only the roaring silence of what some allude to as non dual consciousness; others as the call of the Absolute.
The meditation sessions are growing longer: an hour stretching to one and a half, then to two. Many of us return in the evening, when the day's teachings are done. For hours on end we sit, immersed in a state I no longer pretend to understand, though once upon a time I thought I did.
On one occasion I stay all night in meditation, with no loss of focus next day. We have tasks of course. Though a cook is in command, we work in rotas to prepare meals, always to an exacting standard of taste and presentation,8 but otherwise have nothing to do but attend the teachings (taking part if so inclined in Q & A exchanges with The Man) and group meditations, and in the hours between throw ourselves, singly or in groups as we see fit, into investigating questions Andrew left us with at close of the previous teaching. Evening teachings begin with those who wish to speak taking the mike and reporting on where these acts of contemplation9 have taken them.
In such conditions, I discover, we need far less sleep than usual.
Mountains surround us on every side. Though a few rooms are available in the Retreat Centre, most of us are camping in an Alpine meadow ablaze with floral colour and alive with the sound of insects. The skies are an impossible blue and the days usually scorching, but we were warned in advance not only of the dangers of burning rays, but of mountain weather which can change mood in minutes. Never, we were told, should we leave an unattended tent unzipped. Thunder storms can strike at any moment. And so they have, to the cost of more than one camper who really should have known better.
Under the marquee, sides rolled down only where sun position dictates, we sit in shade while breezes carrying scents – oregano, meadowsweet and others unknown to me – play on faces and bared limbs with the lightness of touch of an assured and unusually attentive lover. Our days, and for many our nights too, are spent in states of consciousness I'll for convenience call 'non dual'.
So how does that work?
Says wiki, "ineffability is concerned with ideas that cannot or should not be expressed". Which I guess lets me off the hook, but I'll have a go anyway. Many have experienced, usually fleetingly, states of heightened awareness accompanied by an extraordinary sense that All Is One and All Is Well; of life suddenly making vast and immeasurably positive sense. These states lie beyond and are independent of those restless shifts of mood and circumstance which preoccupy us for almost every waking moment of our lives. (Then we die.) Their triggers may be hallucinogens, peak moments in sport, illness (think Juliana of Norwich) or nothing we can discern, far less repeat at will. Some are plunged into non dual consciousness as they wash dishes, drive home from work or walk down their drive.
Imagine these states extended over days. At one level you're a normally functioning human being, acting in ways you have acted all your life. You turn up on time, conscientious soul that you are, when it's your turn to peel carrots, lay out the zafus for the next teaching, or clean the shower block. But at the same time you are in a place where time and space do not hold sway. Nor does the incessant babble of the mind exert its customary grip. Even as you do those things all of us must, as our tax for being alive, you experience unprecedented lightness of being, its source a well of unfathomable mystery from which you are urged – conditions may never again be so conducive – to drink deep. (And to stay away from the phone!) In this extended vacation from mundane 'reality' things that normally matter a great deal have fallen away, while others you never gave thought to are now matters of cosmic significance since, if all is truly one, then you are the world.
As each thousand year day is followed by the next, the mystery deepens. Mostly you're uplifted by a sense of extraordinary affirmation; sometimes you are gripped by terror …
… because there's another way the acid parallel works. The full title of Huxley's essay is not The Doors of Perception. It is The Doors of Perception: Heaven and Hell. At midpoint in these eight days came one whose rain fell not as ten minute cloudburst, promptly followed by those blue returning skies, but as all day downpour. Between teachings I put on waterproofs and made for a fall rendered the more dramatic for its waters being in spate. Alone on a rock overhang above the swollen pool at its foot, and in the grip of nameless fear, I threw a stick into the dark swirl.
Watched it tossed this way and that like a cork in a millrace.
This was my life I was watching, flung here and there by currents against which my tiny desires (what is fear if not desire doing a headstand?) gave neither independent propulsion nor reliable navigation. Andrew had warned us not to pay too much attention to the highs and lows of our emotions. Both, he said, will be amplified in these conditions. Our egoic selves will not take lying down the existential threat posed by the prospect of our own liberation having shifted from armchair abstraction and new age dinner talk to what he insisted – and I took him at his word on this – was a real possibility. These extraordinary states of consciousness could be my permanent abode, he said, adding only that I would have to want it above every other thing.
Think about that. Above every other thing. 
I watched my stick carried here and there. When finally it reached its resting point on the scum flecked surface of slackwater near the tail of the pool, I headed back for the afternoon teaching.
* * *
Continued in Part 5