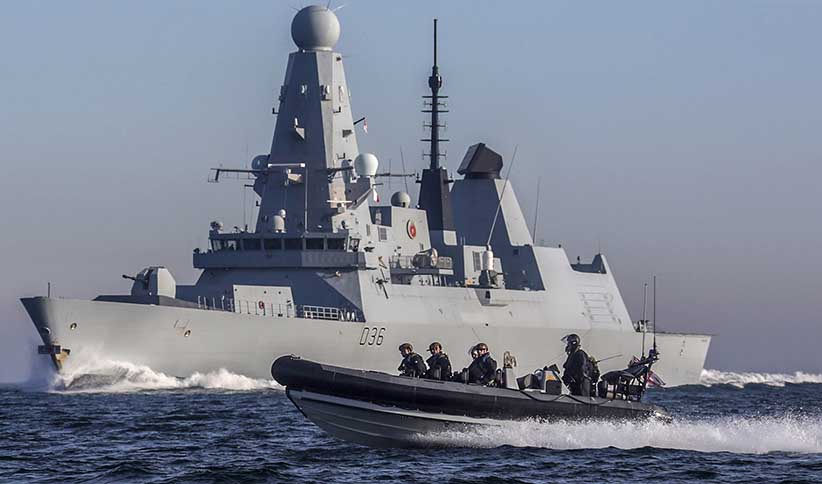 The Royal Naval destroyer, HMS Defender
Having a jail sentence hanging over him is doing nothing to stop courageous whistle-blower Craig Murray from calling out an increasingly criminal empire, and the willingness of its John Bull junior partner to do the bidding of its epicentre.
It beggars belief that a British warship would not only enter one of the planet's three likeliest WW3 flashpoints1 but, for good measure, cruise in disputed territorial waters2 without a very clear steer from Washington. Here's WSWS today:
The incident with HMS Defender must be seen in the context of a ramping up of militarism by British imperialism and its NATO partners, with Moscow and China in their crosshairs.3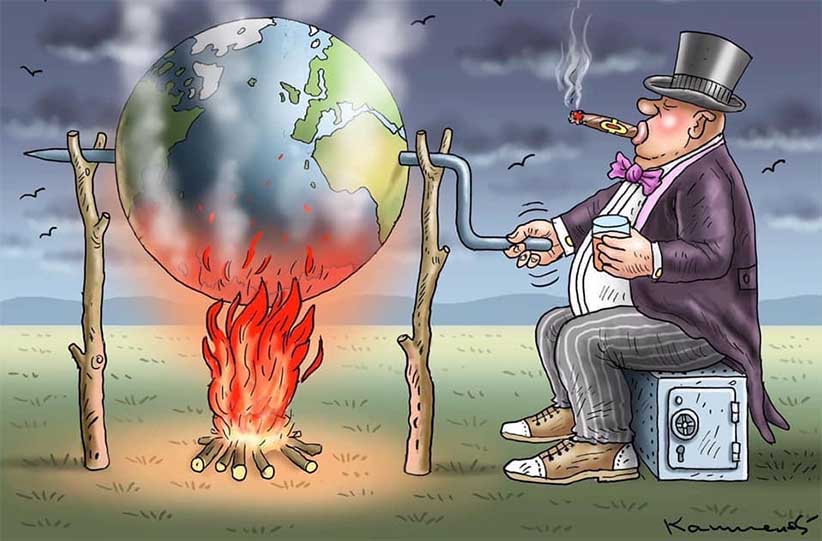 For his part Dimitris Konstantakopoulos – less sexy than his former Syriza colleague, Yanis Varoufakis, but no less insightful – has this to say in a Defend Democracy piece today:
We have no independent way of determining what happened. But we do have an independent way to know that, for centuries, lies have been the most perfect weapon of the British Empire, being the world champion regarding this sport. 4 In fact, when the Americans needed to construct the story of Saddam's "weapons of mass destruction" in Iraq, they … resorted to Tony Blair and the British secret services to help them!
The British [have] signed a huge agreement to modernise the Ukrainian navy that will cost the extremely impoverished Ukrainians a few billion. The only mission this navy could serve is a war against Russia, the first victim of which will be Ukraine itself.5
But back to Craig Murray, who offers this on his site today:
Black Ops in the Black Sea
Sometimes it is worth stating the obvious. The United Kingdom does not have a coast in the Black Sea. British warships are not infesting the Black Sea out of a peaceful intent, and there is no cause for them to be entering disputed waters close to anybody's coast. This is not a question of freedom of navigation under the UN Convention of the Law of the Sea. There is nowhere that a British warship can be heading from the UK under the right of innocent passage that would require it to pass through coastal waters by Crimea. The Black Sea is famously a cul-de-sac.
I expect we will now be in for a mad frenzy of Russophobia, yet again. I shall comment further once I have more details of why and exactly where Russia was firing warning shots. But just remember this, it was not Russian warships near the British coast, it was British warships in an area where they had no business other than ludicrous, British nationalist, sabre-rattling.
The UK needs to lose its imperial delusions. Sending gunboats to the Crimea is as mad as – well, sailing an aircraft carrier expressly to threaten the Chinese. There are those who see this activity as evidence of the UK's continued great power status. I see it as evidence of lunacy.
I don't entirely share that last assessment. UK's behaviour may be madness, but there's method in it. I'll be posting soon a sixty-three minute video by Tim Anderson on the US Empire's eight 21st century wars on the Middle East. The context for those wars is the same as that for NATO's provocations on Russia's western borderlands – imperial determination to stop Eurasia Rising.
Let me get my most overworked map out yet again.6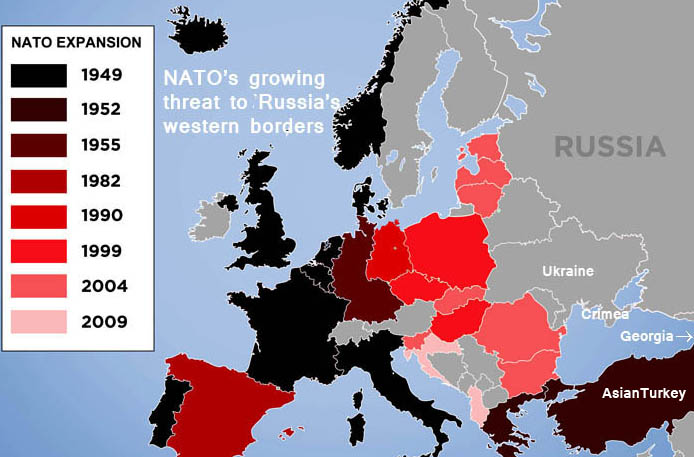 Yes, the Orwellianly named HMS Defender's Black Sea brinksmanship, on behalf of its masters in Washington, is indeed 'lunacy'. But the criminal insanity on display is of a higher order, a play in a Greater Game, than Britain's 'imperial delusions'.7
* * *