Until you realise the Western world is ruled by criminals, and that corporate media's first loyalty is not to truth but – via market discipline and beneath a show of fiery independence on lesser issues – to those criminals, you will continue to have the wool pulled over your eyes on all the things that most matter.
In fact there's almost no limit to the sense addling fairy tales you'll buy. You may even sign up for the risible notion that Venezuela is in so desperate a state because of "failed Chavism". And that DC's policy of starving the peoples of states whose governments it dislikes – in Venezuela as in Iran and Syria – has nothing to do with it!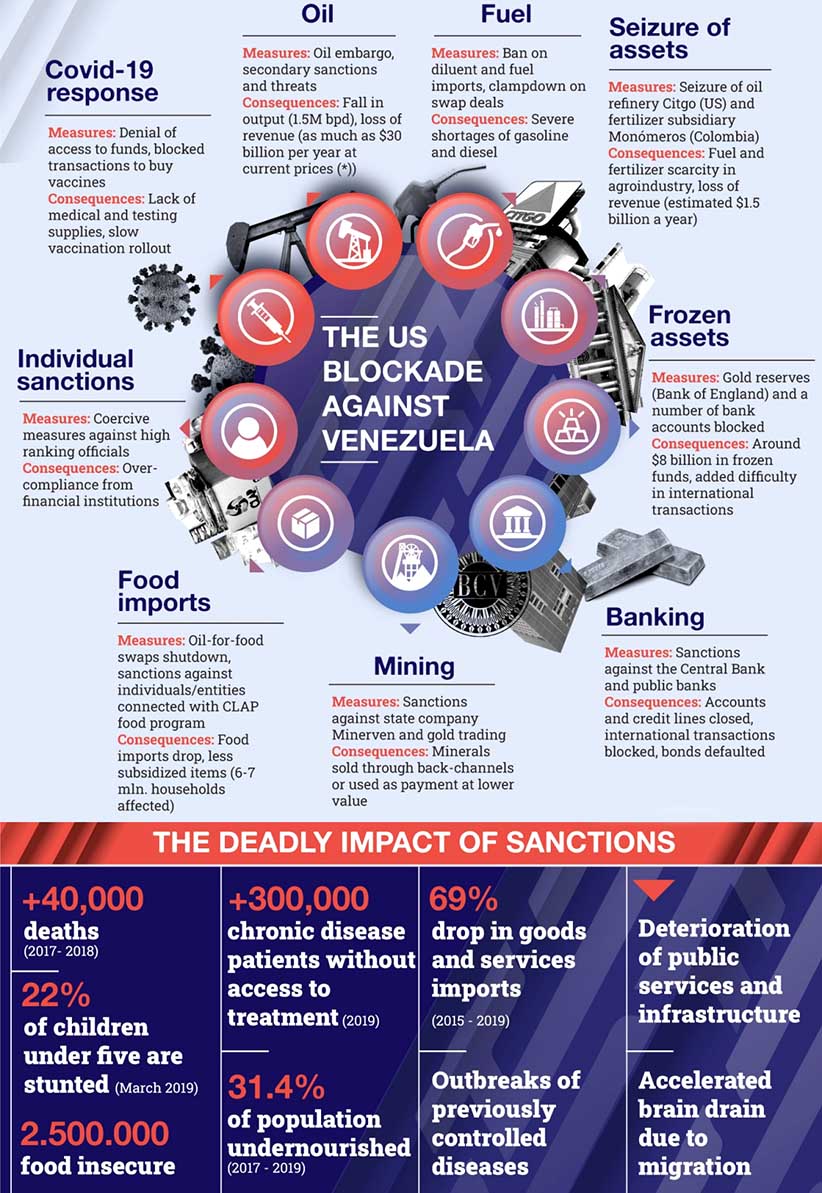 For more on this graphic, its sources of information, and further reading, follow this link.