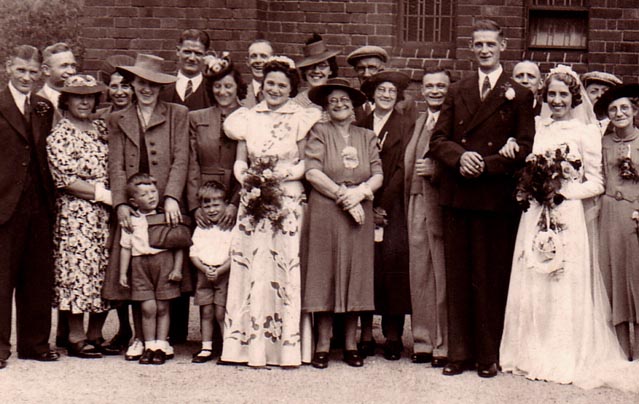 WW2 wedding at St Polycarps, Wisewood: Uncle Reuben to bride Kathleen. Grandma centre right, next to bridesmaid Aunty Ellen.
If my father (second left above) could speak out from the grave he'd take stern exception to my writings. Born in 1910 to Sheffield steelworkers two generations down from blacksmiths who'd migrated north from rural Bedfordshire, as the industrial revolution gathered steam, he was ten when the first motor car entered his Hillsborough street, fourteen on first seeing the ocean (at Cleethorpes on a Sunday School chara trip) and fifteen when, about to start a normal shift at an Attercliffe rolling mill in May 1926, he was stopped by the shop steward.
Tha can put thi tools down and get thi jacket back on, kid. It's everybody out!
Dad's life was no bed of roses. By the time I came into this world in 1952, eldest of three by his second wife, he'd lost her predecessor (big hat) to TB; a five year old firstborn (big hat's little boy) to meningitus. When I was ten he'd lose that second wife to suicide, and their three boys would be packed off to a children's home near Margate. But that's a tale for another day.
For all dad's trials and tribs though, life for a working man was looking up. These were the days of full employment, 'Butskellism' and Harold Macmillan wooing the working class vote with the strapline, "you've never had it so good".
For us kids it was a world of polio jabs, school canings and welfare orange juice. Britain, tired and blitz ravaged, was gripped by austerity. We wore handmedowns and if we were lucky rode second or third hand bikes that weighed a ton. If they broke we fixed them, or pestered dad till he did. But we were and to this day still are in rude good health. We never went to bed hungry and, when illnesses came knocking, they did so as nuisance callers. Not as angels of death.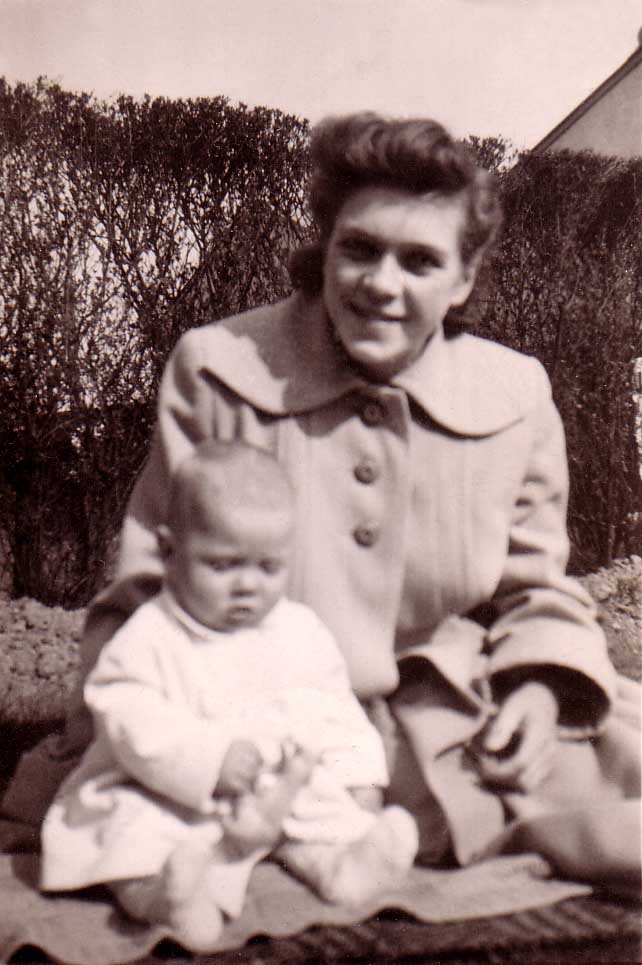 With mum at Sheffield lane Top, spring 1953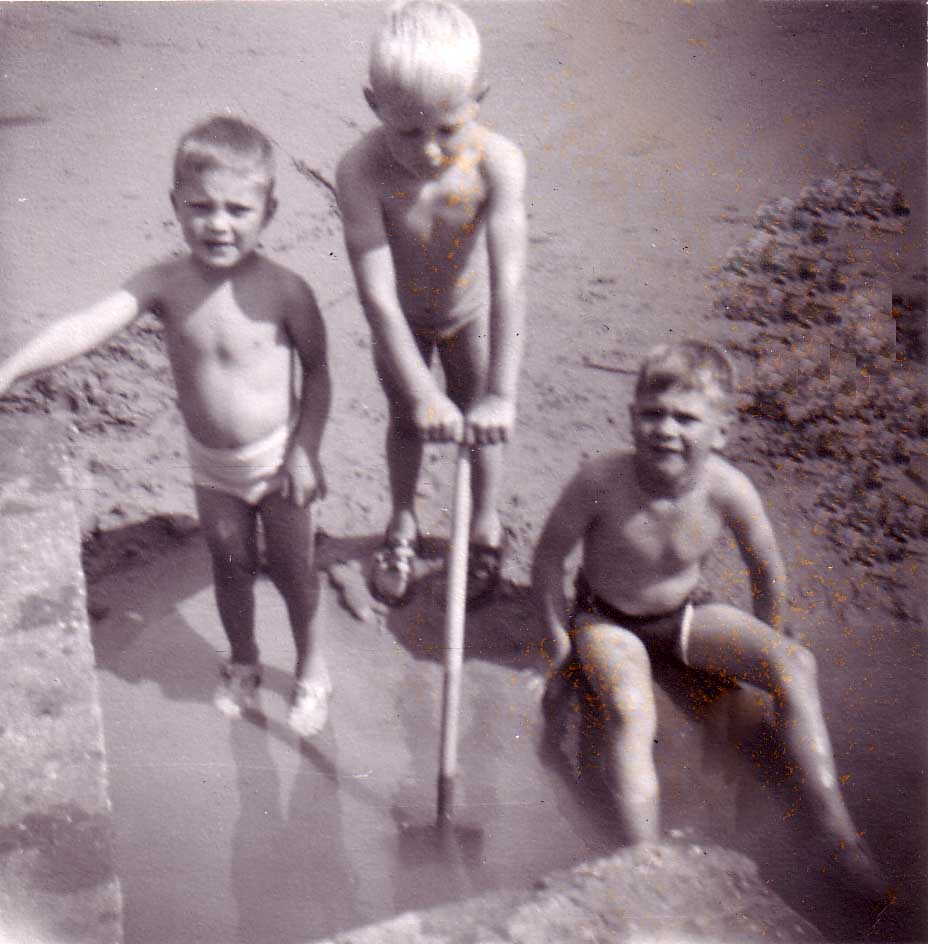 Most likely Bridlington on a day trip, 1959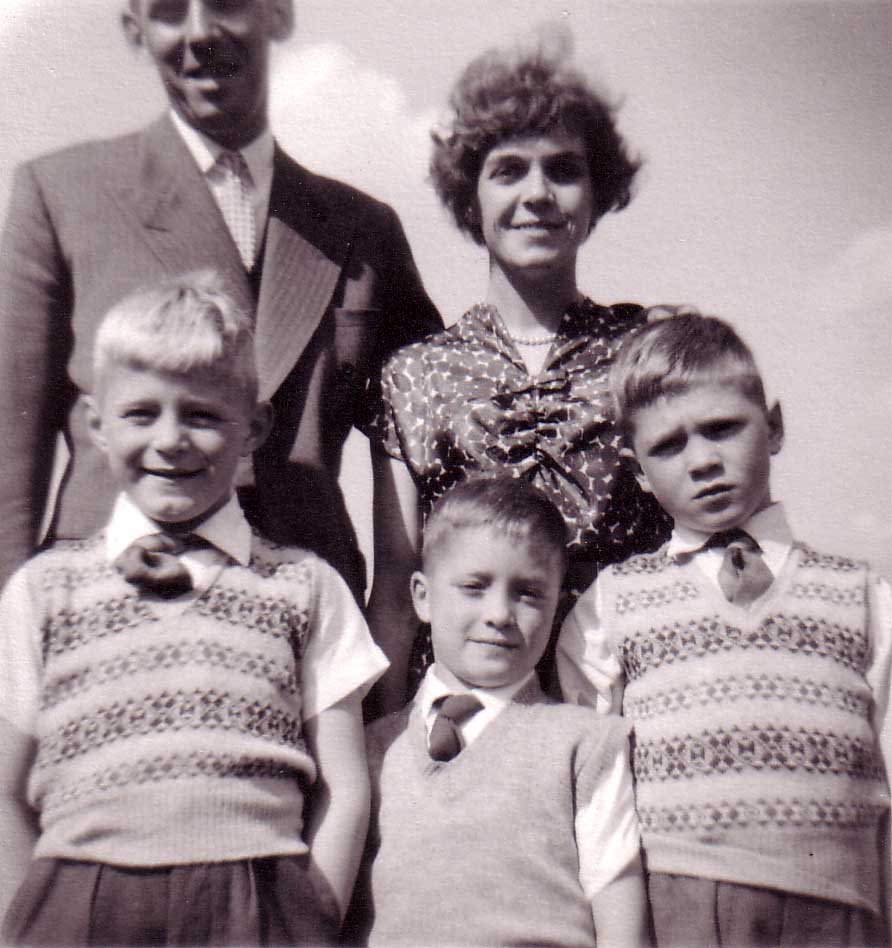 Mum (with Uncle Deryck) in the summer of '62. She died in April '63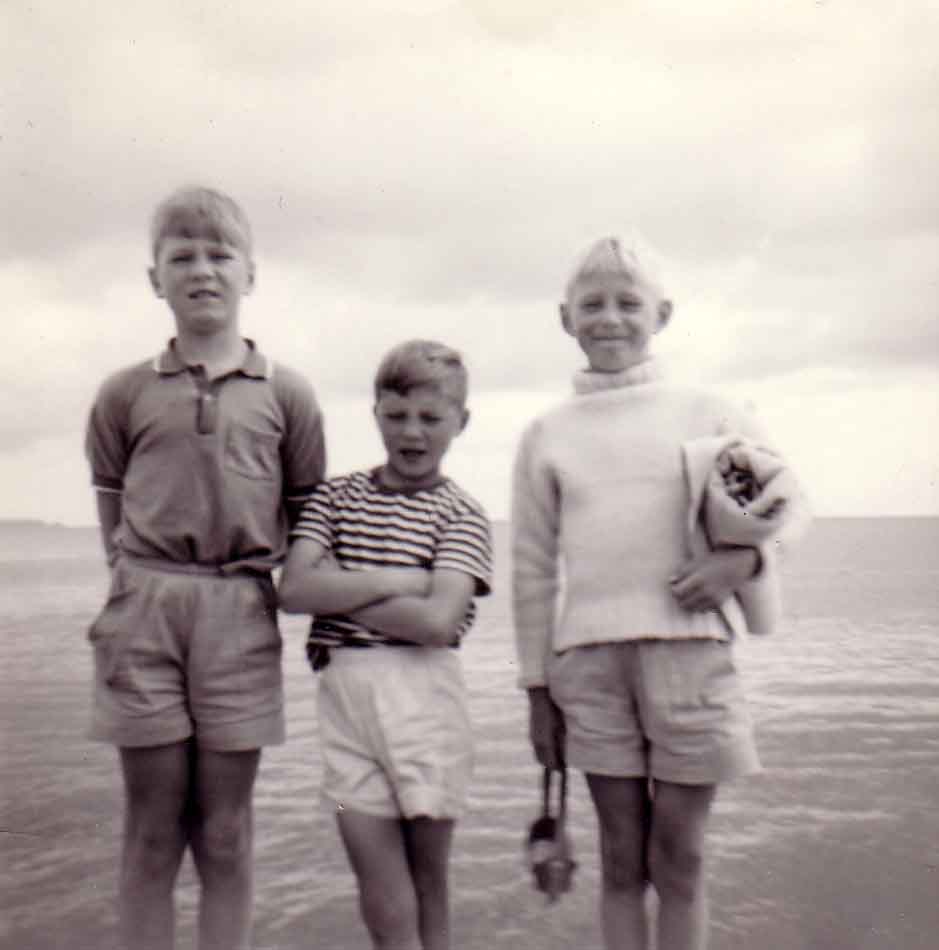 Dun Laoghaire, 1964. We'd been in children's home nine months but dad had us for the school holidays
Ours was the Beveridge generation. We passed our eleven plus and Got On. Me, I ducked and weaved. I put that down in part to that tale for another day, in part to a throw of genetic dice that made me a waywardly introvert child who found his feet, as childhood gave way to youth then early adulthood, as a rebel with cerebral tendencies. I don't say I was brighter than other kids. But I read more – show me the child who reads voraciously and I'll show you a child on the run from disturbing realities – and by mid teens was asking questions my peers weren't.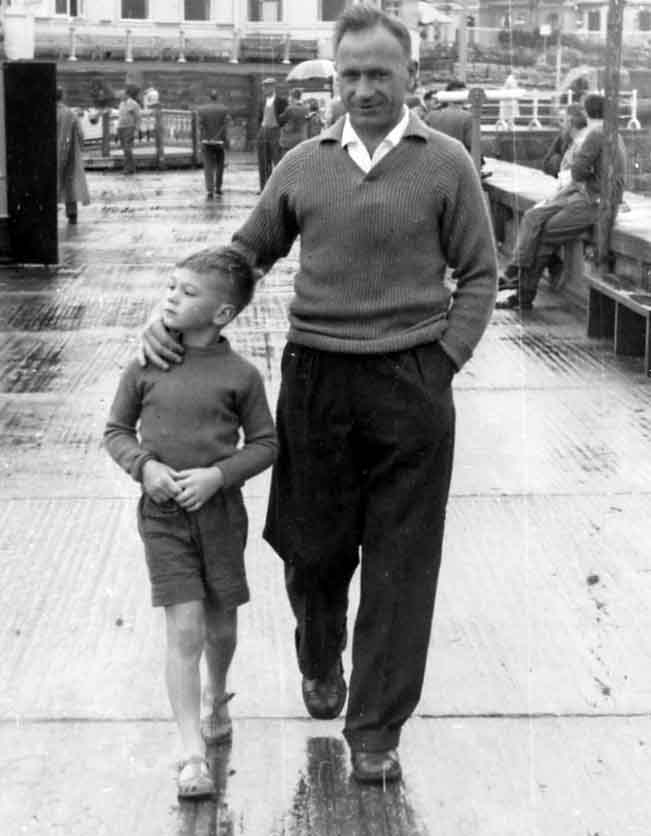 Bridlington, 1959
Indifference to whether t'owls won or lost of a Saturday didn't boost my popularity any. Before I turned six, dad, who had nicknames for us all, had dubbed me "the prof". It was a while before it dawned on me that this wasn't the unalloyed compliment I'd taken it to be. On a Sunday walk around 1960 my half sister Carol, nine years senior, asked a question I couldn't answer. With the theatrical air she specialised in, she halted the walk to make an important announcement.
Hey listen everybody. Our Philip doesn't know something!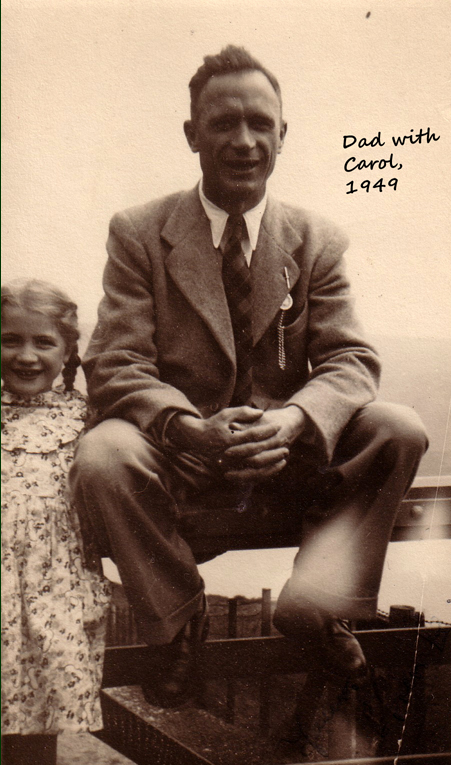 In 1964 I was a first year when my Broadstairs school sixth form held a mock election parallel to the one Harold Wilson won, without an overall majority. I voted Tory because I liked blue more than red but by '71 was toking dope, doing acid, living in a commune and embracing anarchism.
I had three A levels though. After a year in India, four in diverse lowly occupations and two as a founder member of a wholefoods co-operative still trading, albeit no longer as a co-op, I slid into Sheffield City Polytechnic the year Mrs Thatcher defeated Mr Callaghan. On graduation at thirty, the woman I'd buddied up with on my course was carrying my elder daughter and I was a marxist, though not yet done – do any of us ever truly stop? – with the ducking and weaving.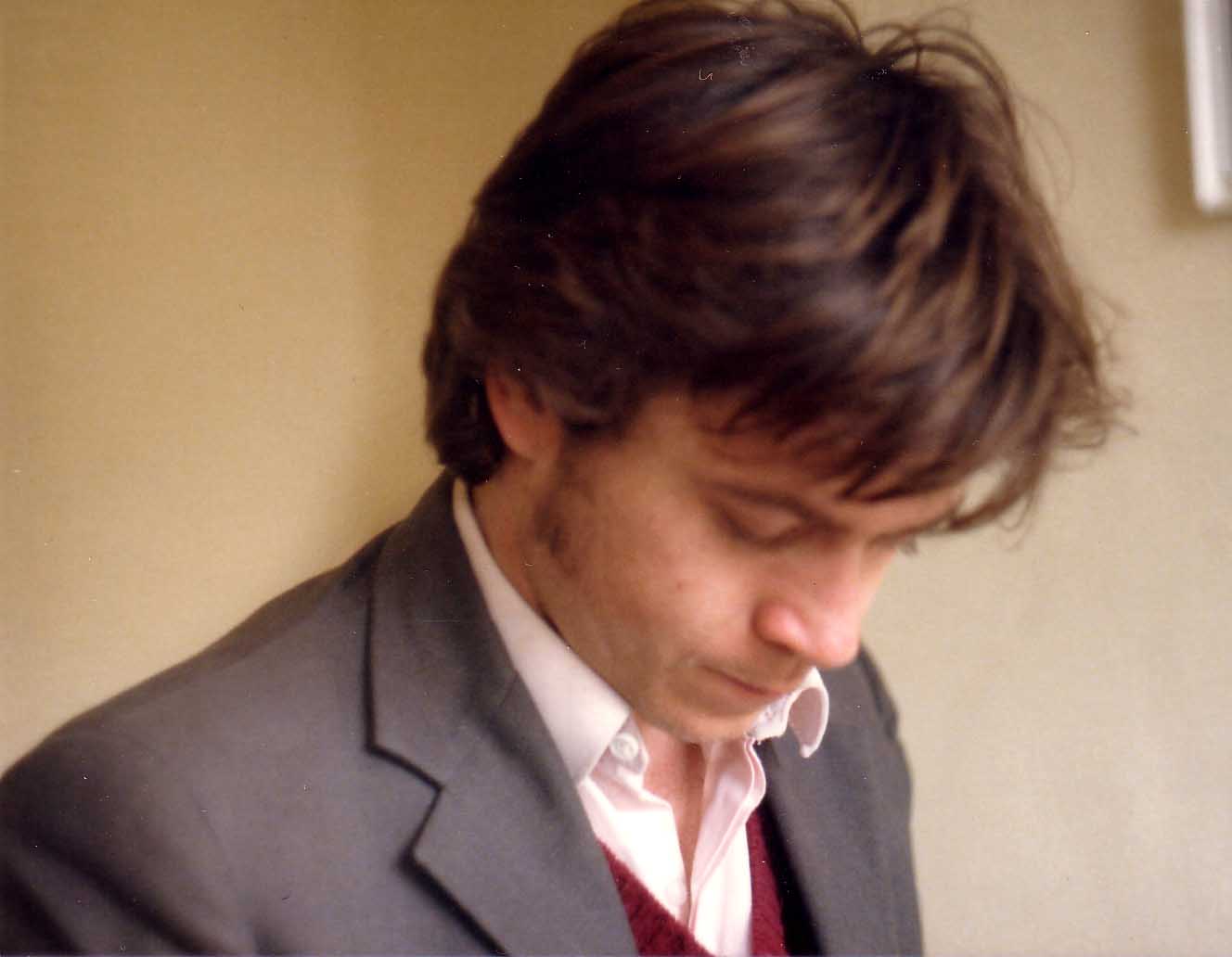 Father to be at 30, 1982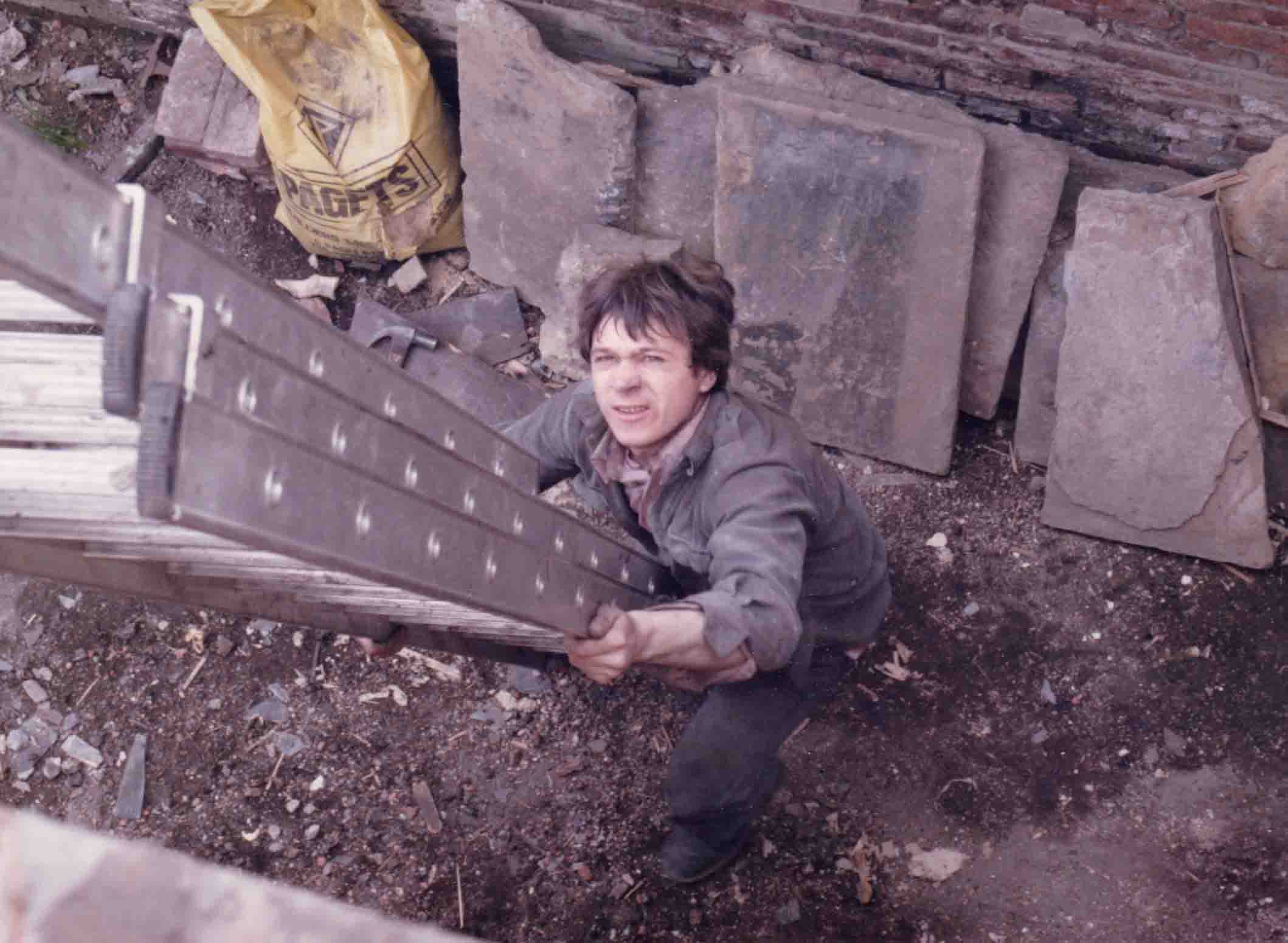 A graduate now, father of 6 month Annie, but not yet climbing the social ladder. House painting in 1983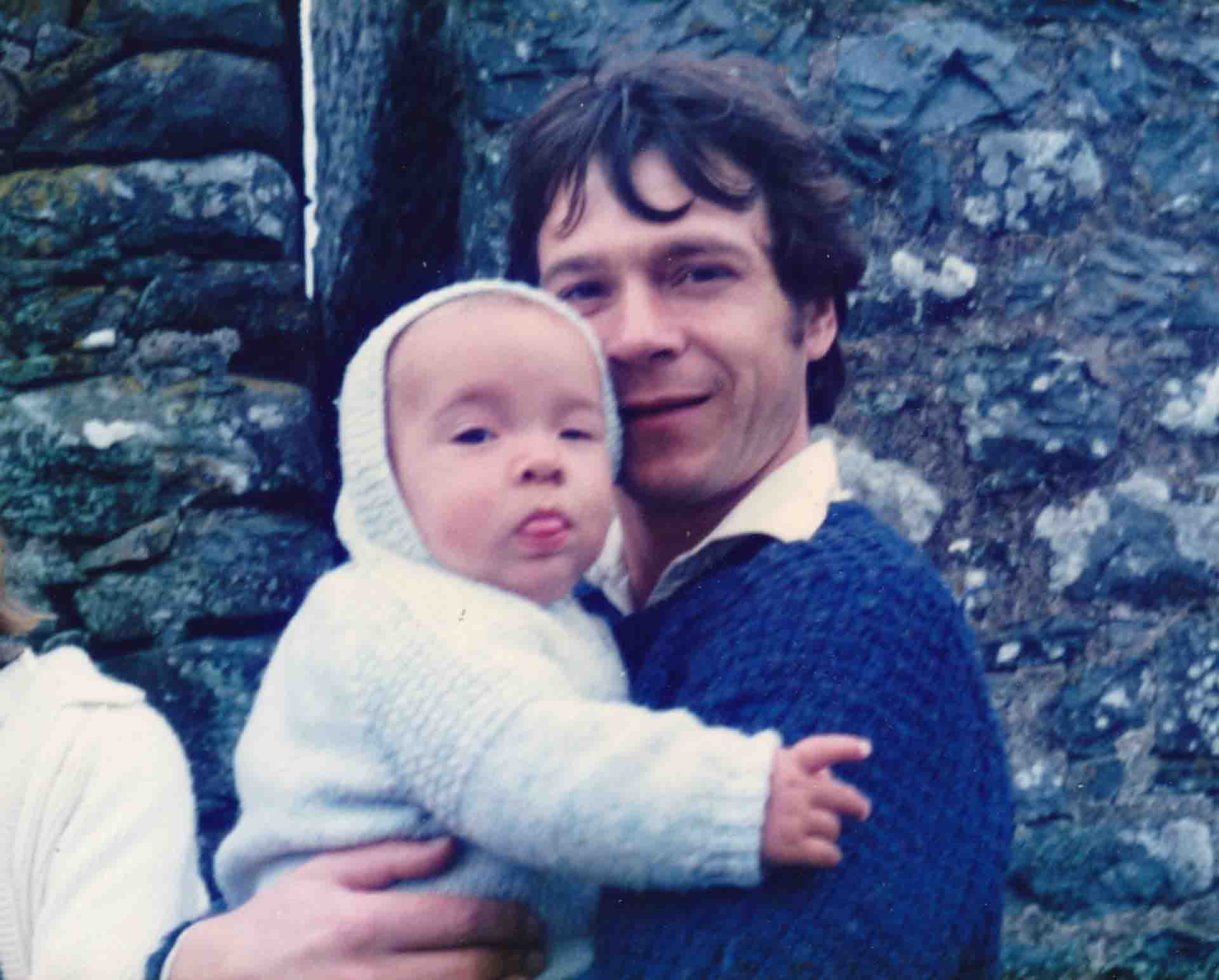 With Fran, baby two, in or around St Davids, 1985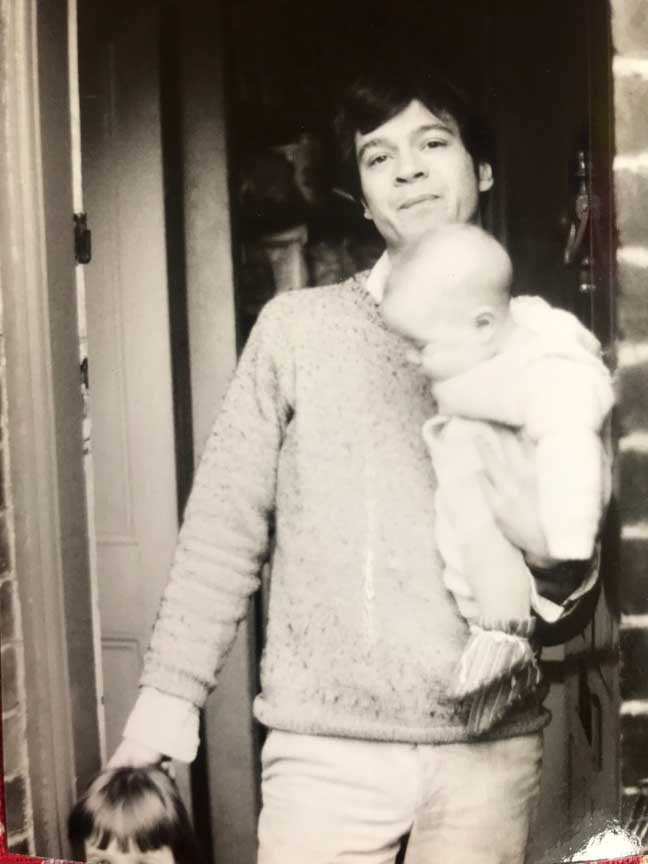 With Fran and top of Annie's head, Down to Earth Wholefoods, circa 1985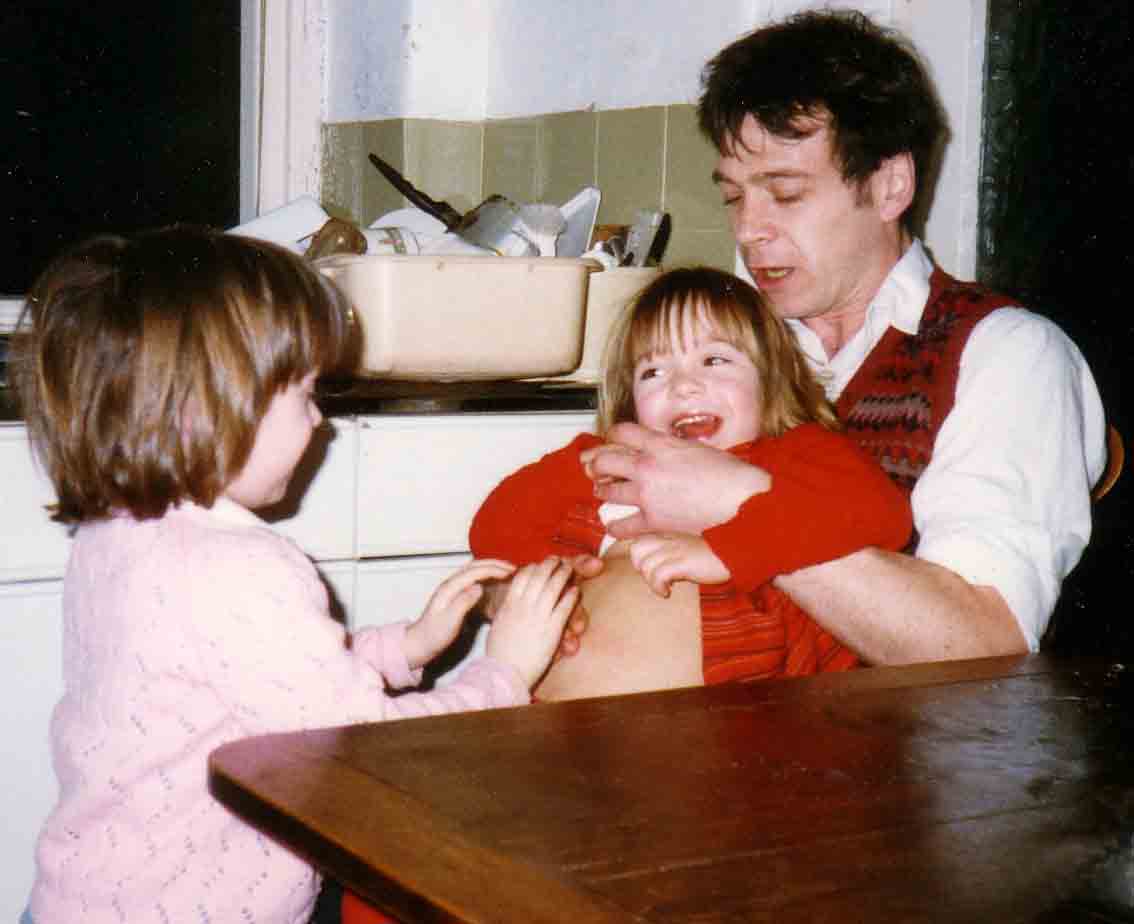 Sheffield, 1986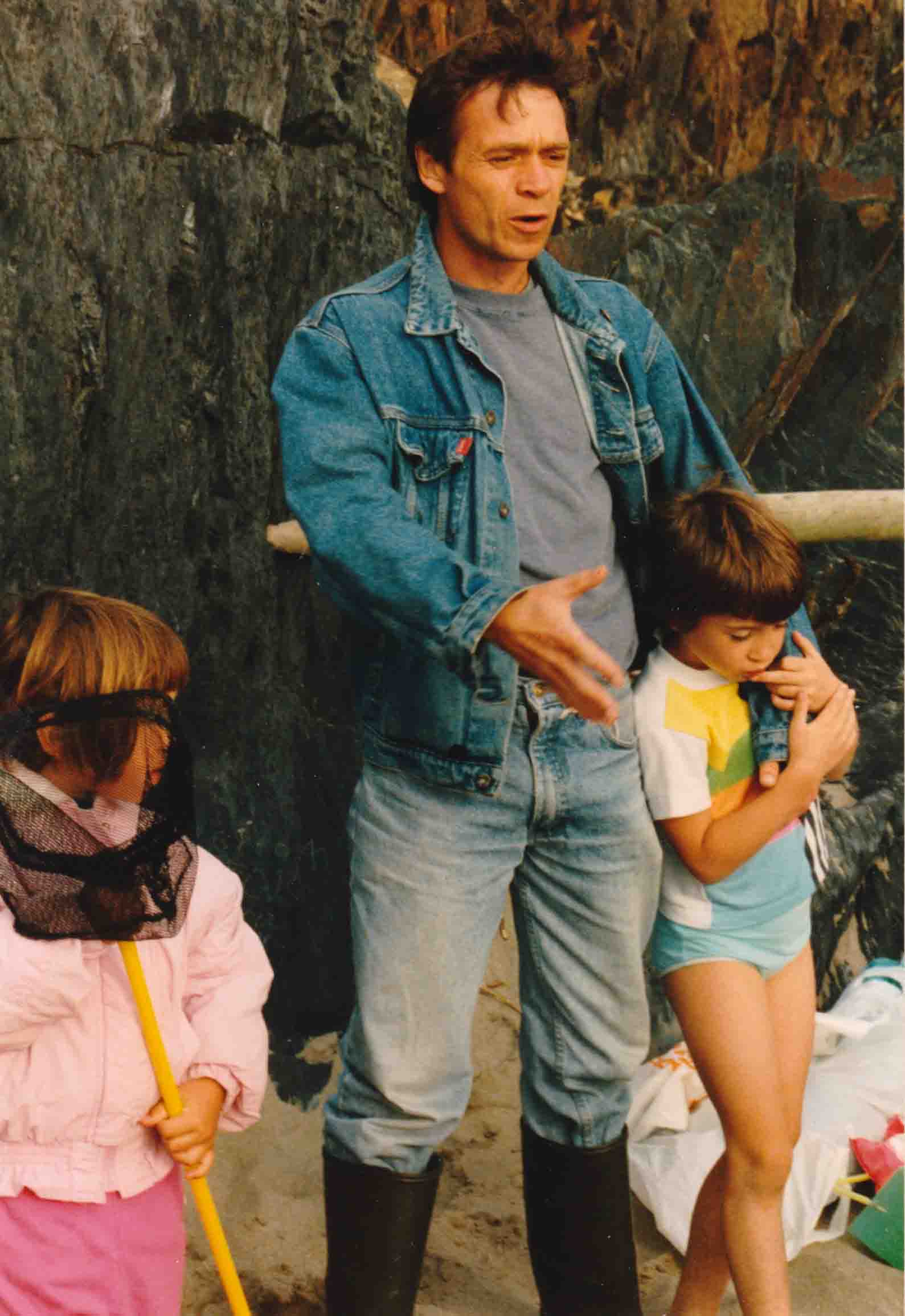 Holding (forth to) Annie as Fran looks on in or around St David's, 1990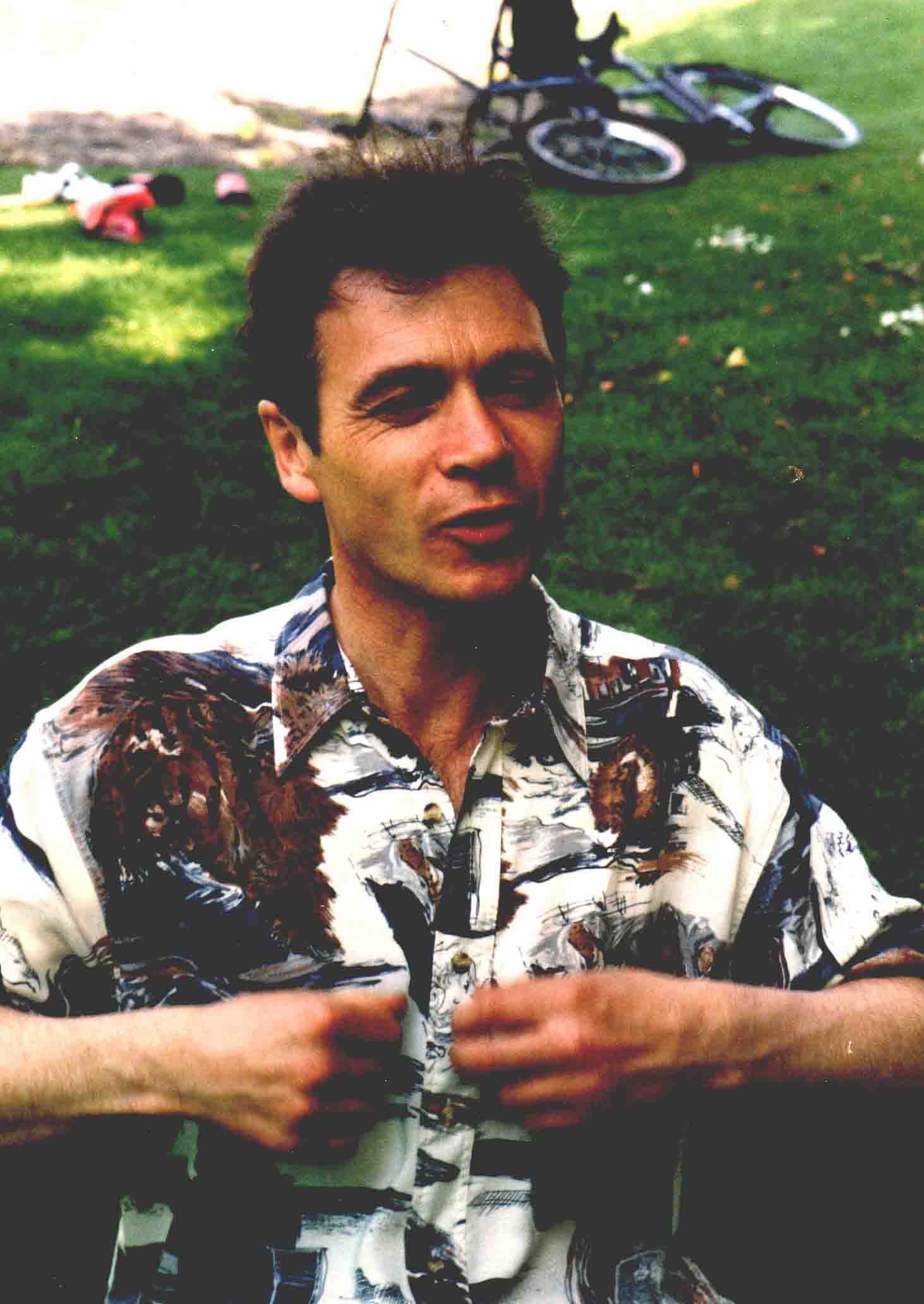 York 1995. Man, I loved that shirt!
Still, here I am at sixty-seven: middle class, own home, two grown up daughters, family car. I've accrued embarrassingly expensive camera kit, thrown in an inflatable canoe and done my bit for climate change by wandering four continents for no better reason than "to see the world".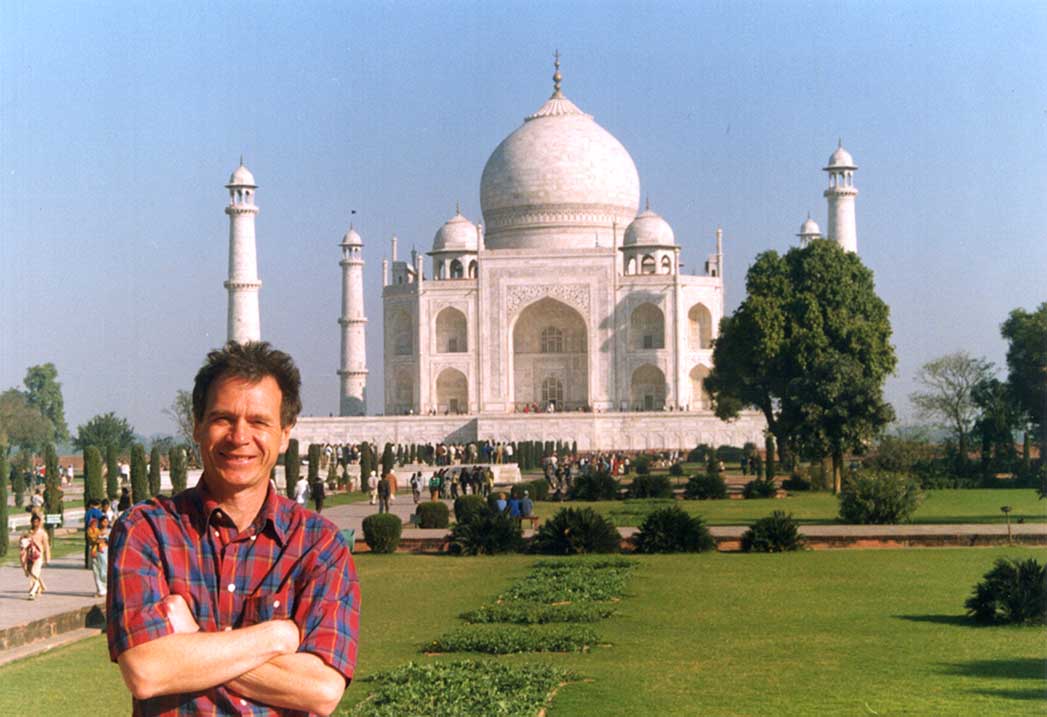 My first return to India in a quarter century, February 2000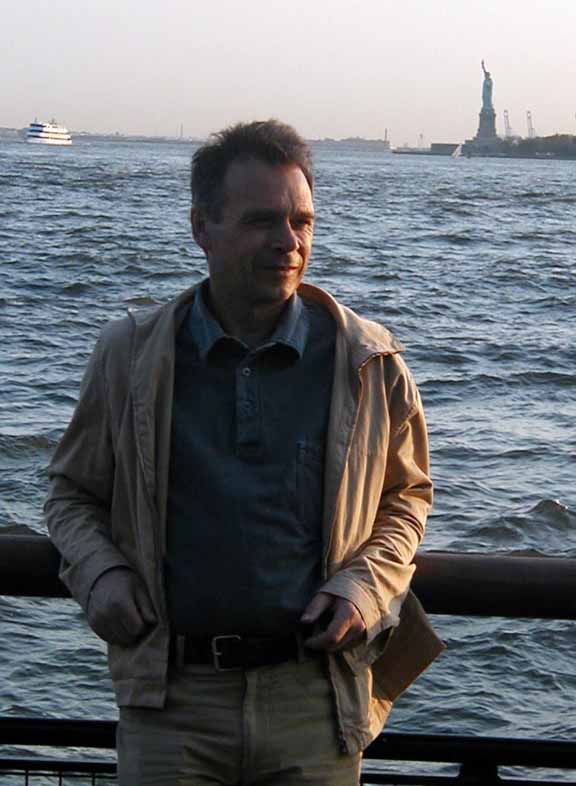 NYC, 2001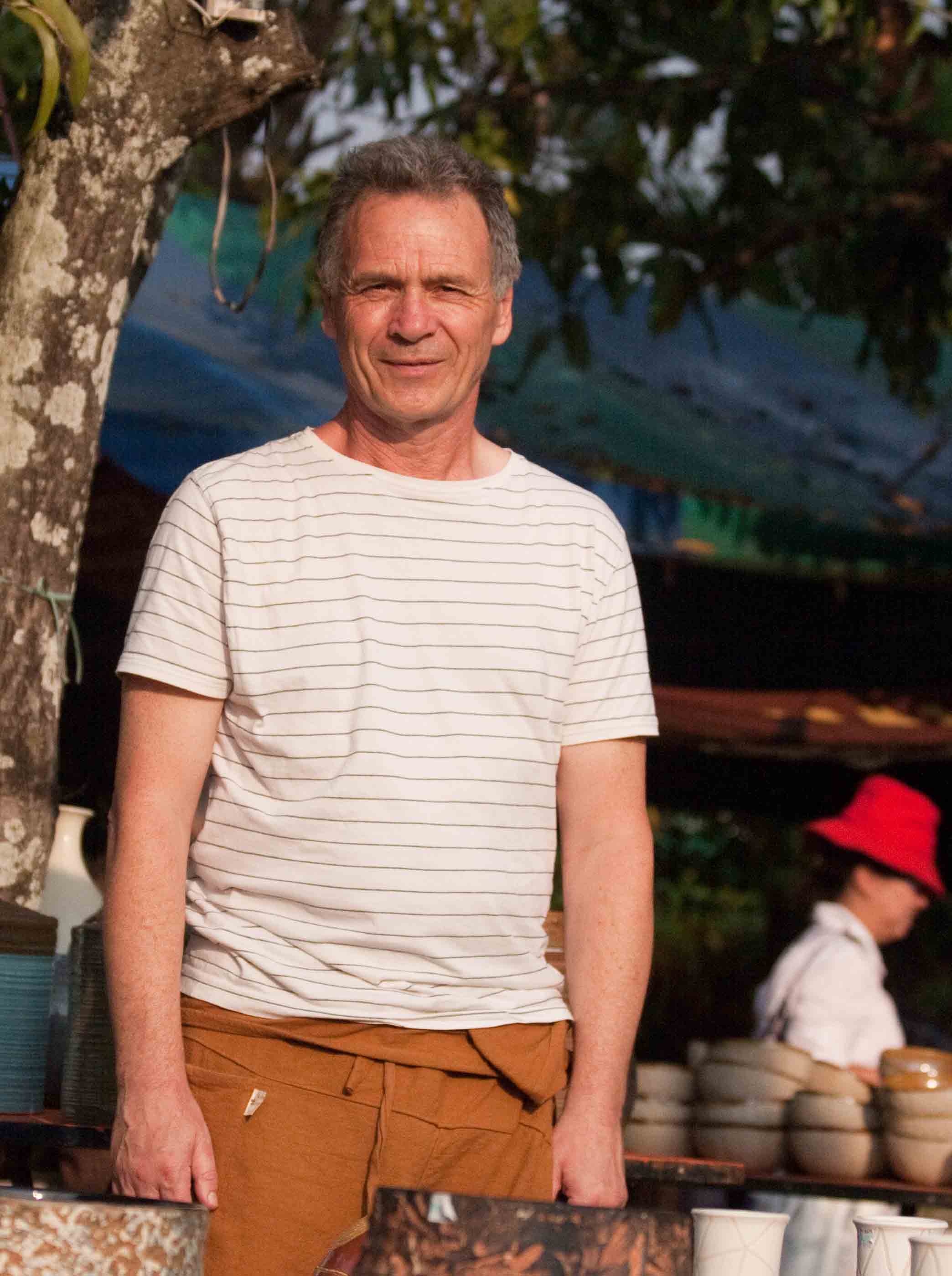 Village near Chiang Mai, Thailand, 2010
… and I'm still a marxist. Or more accurately, have returned to that persuasion.
"What the devil", the old man would ask, were he in any position to do so, "gives you cause for  all this griping and grousing?"
Dad had the class instincts and visceral grasp of realpolitik most manual workers have but, also like most manual workers, lacked what I call class understanding. He saw socialists as deluded: blind to the reality that any society must incentivise contribution to the whole, hence itching "to share out everybody else's money".
Such misconceptions are common, understandably so. Staggering inequality, the most glaring feature of class rule, is to marxists more symptom than cause of capitalism's deeper madness. But the spectrum of 'sensible' politics is narrow; kept that way by a deep pocketed class with nothing to gain by accurately representing its ablest critics. Blogger Caitlin Johnstone nails it:
Powerful people think in terms of narrative control. Ordinary people don't. Change that and you change the world.
"Good question dad", I'd reply. "How long have you got?"
*
My opener was a fib. Dad has no grave. His twilight years spent in dementia, moved from care home to care home due to fits of paranoid violence common with Alzheimers, he was taken – an octogenarian but only just – by pneumonia at Middlewood Hospital in January 1991. That once muscular body a distant puff of smoke over Hutcliffe Wood Crematorium, its ashes sat for over a year in a garage – whose I don't recall – while we got on with our busy lives.
On a gorgeous day in the summer of 1993 the two surviving children from Marriage One, three from Marriage Two, six grandchildren and a spouse or two gave those ashes to the four winds at Strines in his beloved Peak District. We watched them disperse on peat and purple heather, then went down to Low Bradfield where dad in youth had roamed and done his courting. There we laughed and remembered and played catch on the cricket pitch of that picturebook village, at the head of a Loxley Valley still dotted with drop forges, rolling mills and the dams that had kept them working.
Even in '93 those mills and forges stood as ghostly ruins. Now they've given way to newbuilds whose north and west facing windows gaze upwards at fields, woodland and scenic reservoirs which still quench the city's thirst. And beyond them? The moors my father had for six decades of Sundays tramped in rain and shine, with family and without.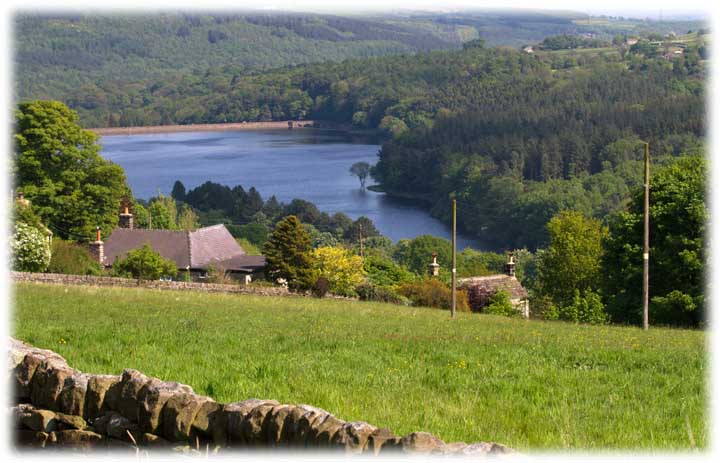 Agden Reservoir, looking down towards Sheffield over Bradfield and Loxley Valley
*