This from the Sunday Times today, June 6.
Fundraiser block after cash pours in for feminist charged with hate crime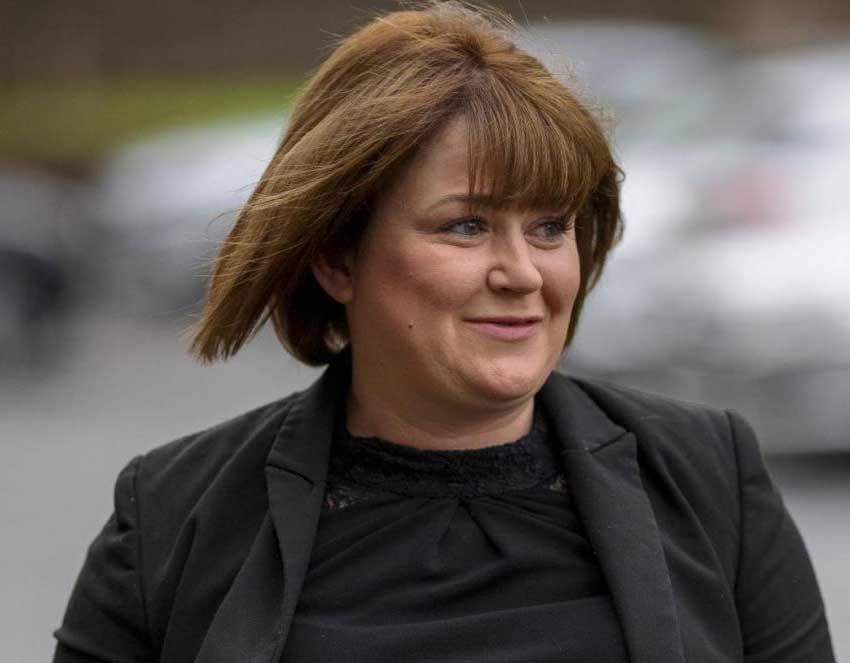 A fundraising appeal to pay the legal bills of a feminist charged with a hate crime over alleged homophobic and transphobic social media posts exceeded its target of £10,000 within three hours of launching yesterday.
However, the campaign by Marion Millar was later blocked by GoFundMe …
Marion Millar is not the first to fall foul of the criminalising of 'transphobia'. On the face of it preposterous, but exemplifying a stepping up of an alliance long in the making – between the useful idiocies of 'woke' politics and forces more sinister – misuse of the transphobia charge shows several points of similarity with misuse of the antisemite charge:
So the defamation escalates. First you call someone a 'transphobe'. Next you can call them a 'known transphobe.' When they've been called a known transphobe often enough, they become a 'notorious transphobe'. All without saying a single word, and just because the attackers say it and say it again and again.
when this happens to you, you find out how people and groups respond to the white-hot flame of the witch-hunt. Some melt away like snowflakes. Some swivel round and stand by the side of the witch-hunters. Some run for shelter, and some stand in the flames by your side (including people you never met before) and become an even more valuable gold.
But back to Marion Millar. This from Scotland's The Herald, June 3:
Feminist campaigner charged with 'hate crime'
A LEADING feminist campaigner has been charged with a hate crime for posting allegedly homophobic and transphobic material on social media.
Marion Millar, from Airdrie, was charged under the Malicious Communications Act for tweets posted in 2019 and 2020, and could face two years in jail if convicted.
It is understood one tweet included a picture of a ribbon in the purple, white and green of the suffragette movement.
Ms Millar, who has autistic twin boys and who runs an accountancy business, was bailed to appear to Glasgow Sheriff Court on July 20.
She is a supporter of sex-based rights for women, and opposes simplifying transgender self-identification.
Her critics claim she is a trans-exclusionary radical feminist, or Terf.
After a two-hour interview at Coatbridge police station, she was met by supporters, many wearing T-shirts with the "#WomenWontWheesht" hashtag she promotes.
She tweeted later: "I have been charged, I am absolutely gutted, I can't describe in words the stress this is causing me" …
That was June 3. Two days later, on June 5, a crowdfund appeal was launched using GoFundMe. As the Sunday Times piece above notes, it had gathered £10,000 in the first three hours. That's when the crowdfund organisers received the following notification: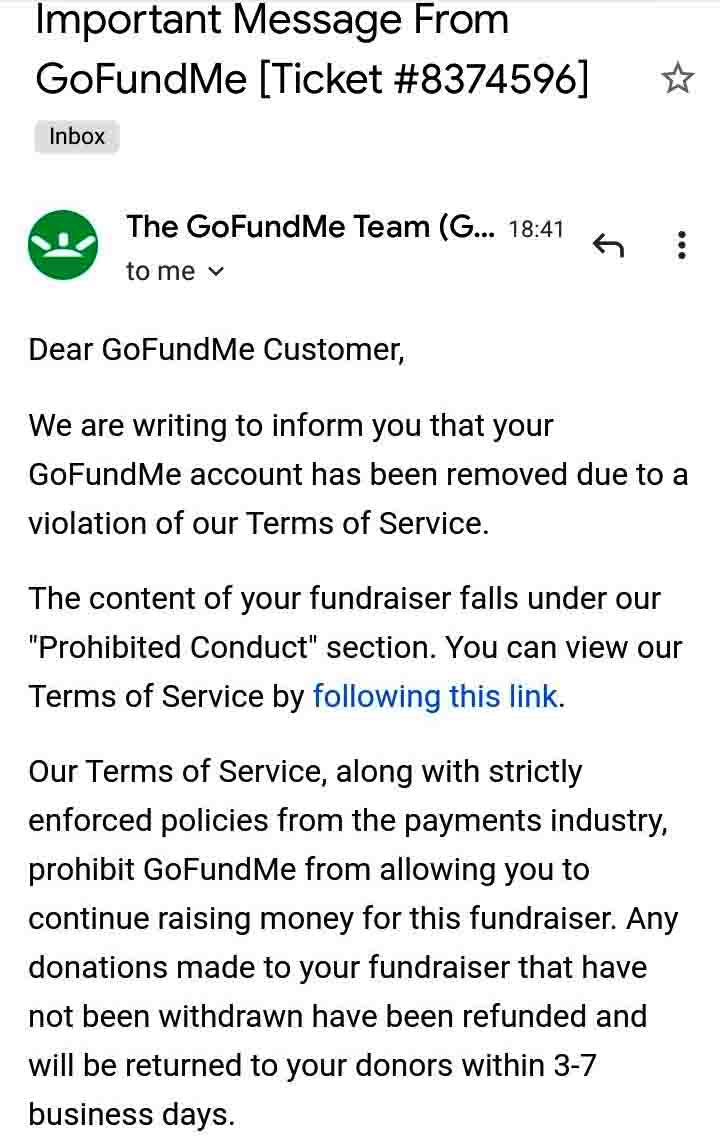 Me, I'm a tolerant sort of chap. If you want to go around thinking sex is a "spectrum", the earth flat or the universe created 6,000 years ago as per Book of Genesis, I'm cool with that. Where I draw the line is on any or all of the following:
Above all I am fearful of a trend summed up by Scottish1 blogger Gordon Dangerfield:
Of course the Gender Recognition Act will be duly enforced by the Hate Crime Act. Thus arises an intriguing 'binary' relationship between extreme individualistic subjectivism and extreme state authoritarianism. Assertion of non-negotiable pseudo-sacrosanct narcissistic power is common to both. Objective law as irreducible sphere of reality is subverted by arbitrary personalism. Might determines right. Autocracy of self-ID is mirrored by autocracy on high.
Isn't it time the 'woke' woke the fuck up to who they've been sleeping with?
* * *
I'm placing a marker on this affair as one where trends more widespread find unique expression in the specifics of Scotland's alleged erosion of the separation of judicial from executive powers. As with the selective prosecution of Craig Murray, there are Caledonian aspects I'm insufficiently au fait with. What I will say is this: in my limited experience, those who see the sun shining from First Minister Sturgeon's derriere bring to their political assessments the same superficiality of approach as those who saw it shining from President Obama's.